Tokyo and Osaka may have the bright lights and bustle, but visitors hoping for a taste of traditional Japan find what they are looking for in another city. Ringed by mountains on three sides and built around the scenic Kamo river, Kyoto is packed to its ancient rafters with restaurants, quirky shops and museums.
As the capital city from 794 to 1868, and one of the only major cities to escape World War II intact, many of Japan's most iconic buildings can be found here. Chief among the Kyoto's highlights are the almost 2,000 shrines and temples that are dotted around the city and its surroundings, 17 of which are UNESCO World Heritage Sites.
However, with these locations spread out across a large city, seeing them all is impossible. With that in mind, we've put together a list of the six shrines and temples you definitely don't want to miss out on your trip.
1. Kinkaku-ji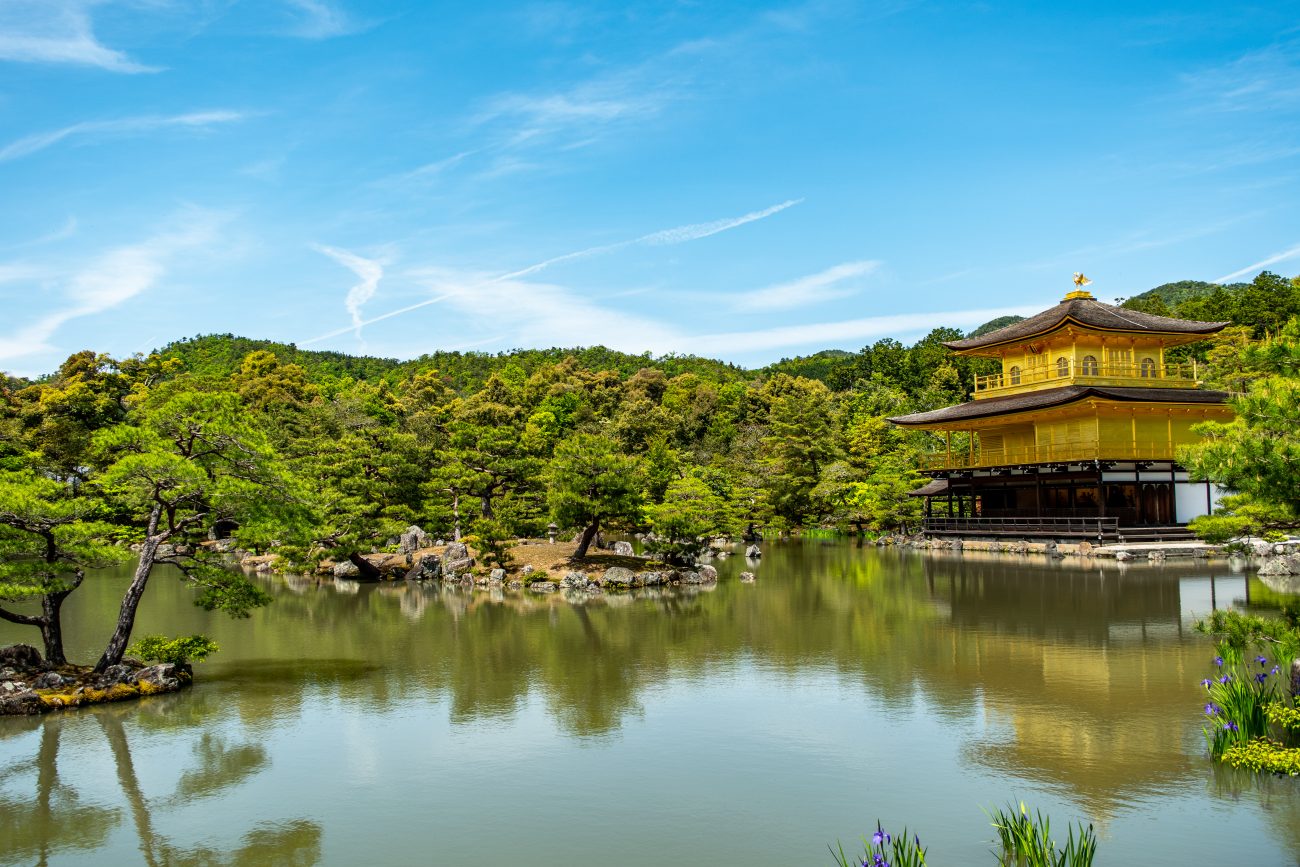 Displaying wealth and power by covering your home in gold is not easy. Certainly not every modern egomaniac has achieved results quite as beautiful as Kinkaku-ji. Developed in 14th Century by Shogun Ashikaga Yoshimitsu as the ultimate power statement/retirement home, the building and grounds have since been lost to fire and civil war at different times throughout its history. Most recently it was completely rebuilt in 1950 after being torched to the ground by a Buddhist monk who, at least according to some accounts, could not stand how beautiful it was to look at.
The three floors employ three different architectural styles and the complex has inspired a wealth of later Japanese architecture and landscaping since, most notably the Ginkaku-ji (Silver Pavilion), built by Yoshimitsu's grandson, also in Kyoto.
How to get there: Take bus no. 205 from Kyoto station and disembark at Kinkakuji-michi stop.
2. Fushimi Inari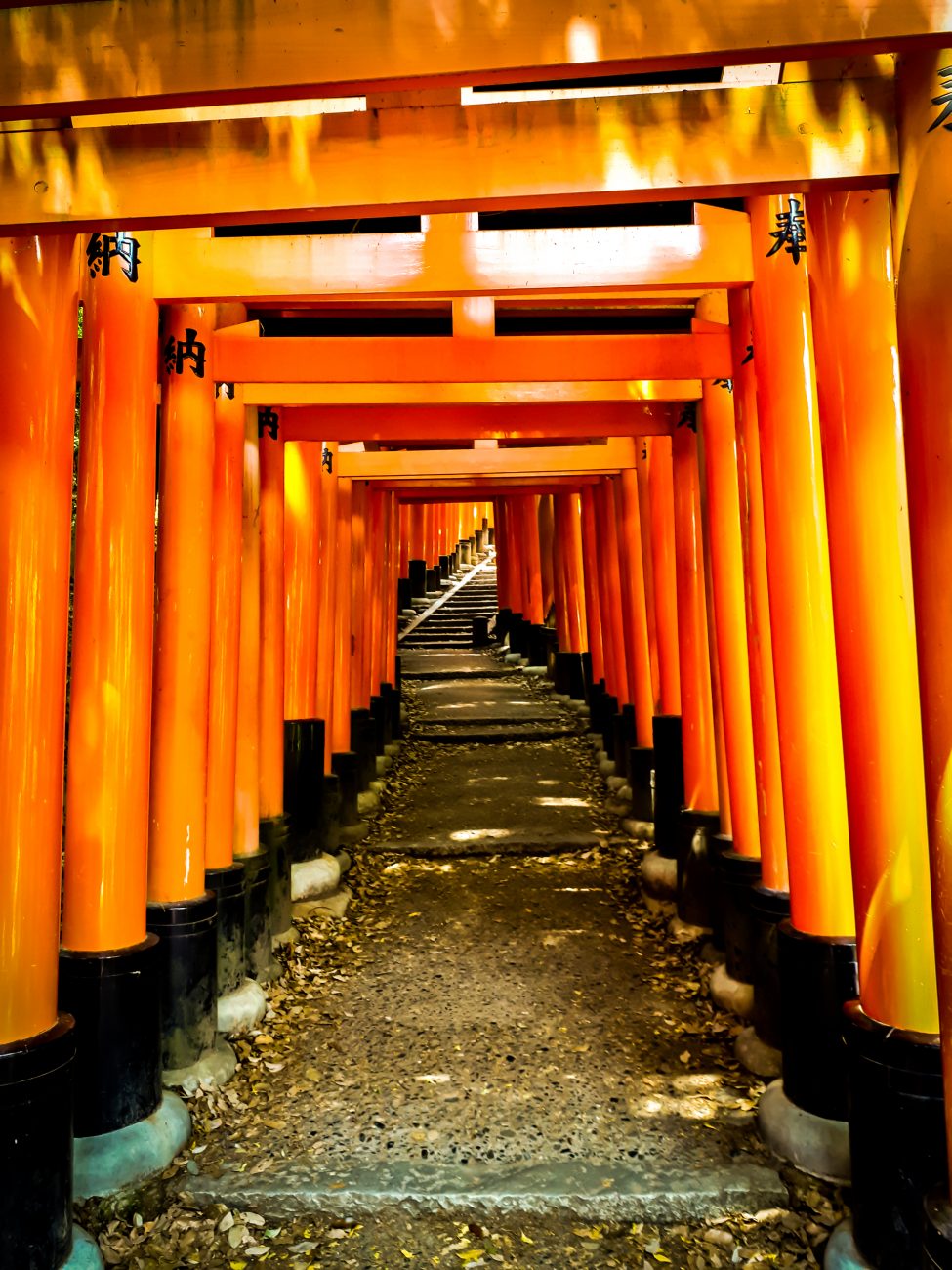 The torii gate marks the transition from the mundane to the sacred in Shinto and one sees a variety of colors, shapes and sizes all over Japan. However, nothing quite prepares you for Fushimi Inari. Built on the slopes of Mount Inari, tens of thousands of gates make it possible to walk up to the mountain's summit and back down again, passing under gates almost the entire way. The compact senbon torii near the foot of the mountain are the most popular with tourists, but the thinner crowds are your reward if you're able to make the climb to the summit. The are some great resting points to get views out over Kyoto, too.
How to get there: Fushimi Inari station is a short train ride on the 'Keihan' line from Kyoto or Sanjo station.
3. Heian Shrine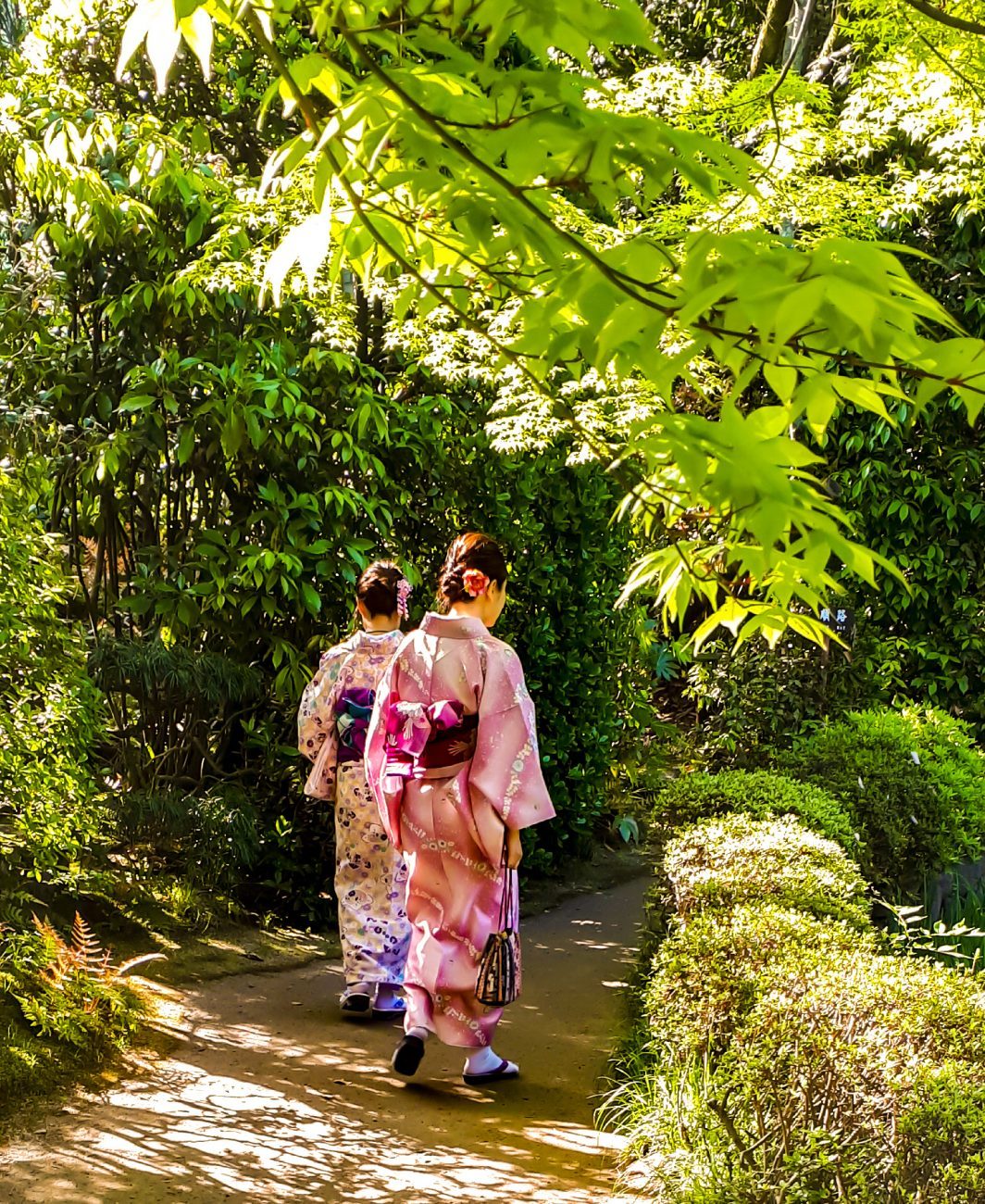 The Heian Shrine is the most recently founded of all the sites on our list, tracing its origins back only to 1895. The complex was built to commemorate the 1100th anniversary of the founding of Kyoto as the capital and is a replica of the original Imperial Palace at 5/8 size (the organizers failed to procure enough land to build at 1:1 size) but it's still huge. On a bright, sunny day, the structures' vivid colors and brilliant whiteness of the gravel are a stunning site and almost too much for the eye to take in. The surrounding gardens are a small additional fee to enter and are among the most beautifully landscaped in Kyoto; an interesting contrast with the heat and light of the shrine itself. The best views of the gardens are from the bridge (pictured below), where you can also spot turtles swimming in the water below.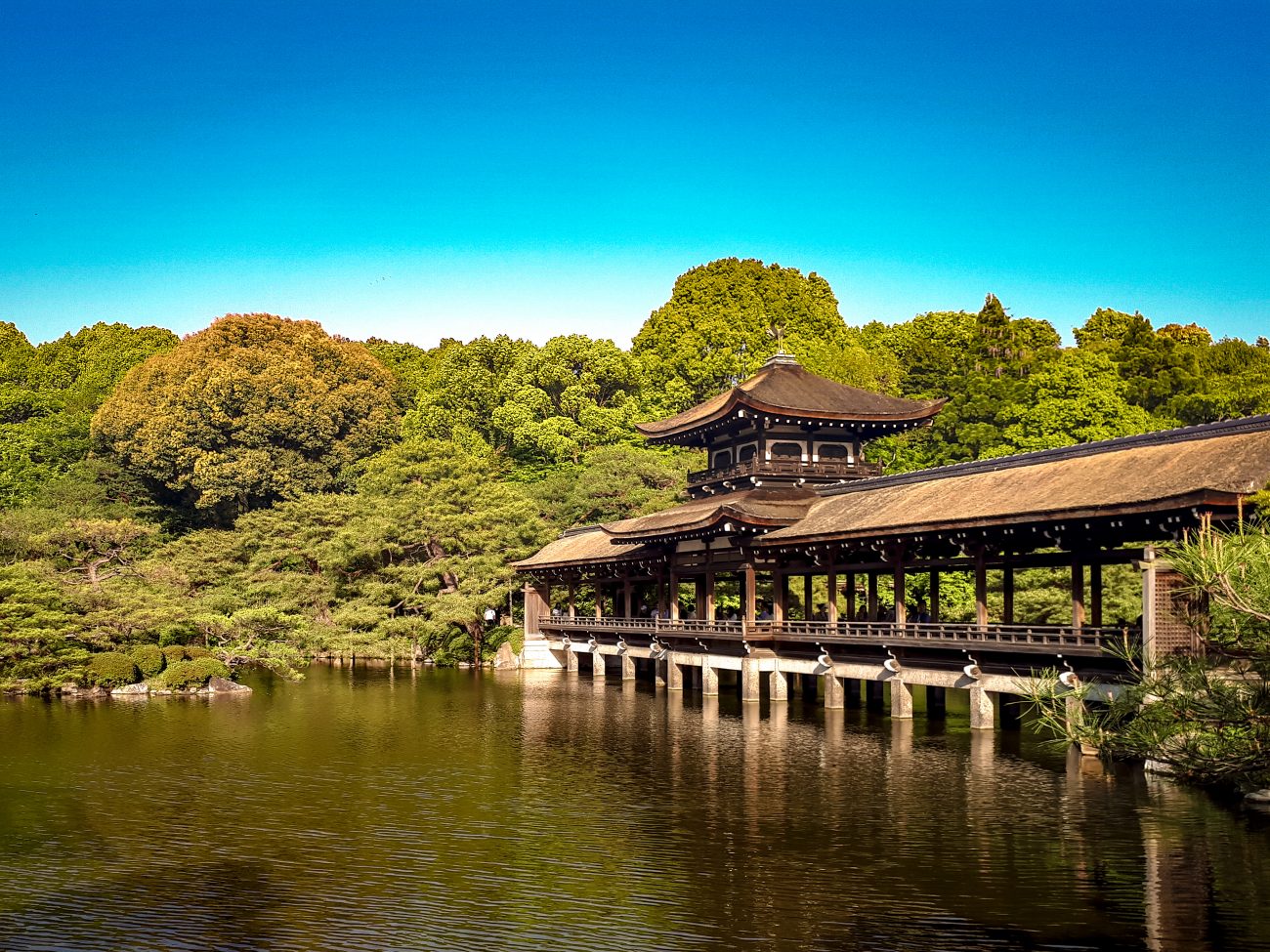 How to get there: Take the 'Keihan' line to Jingu-Marutamachi Station and it's a short walk away.
4. Kiyomizu-dera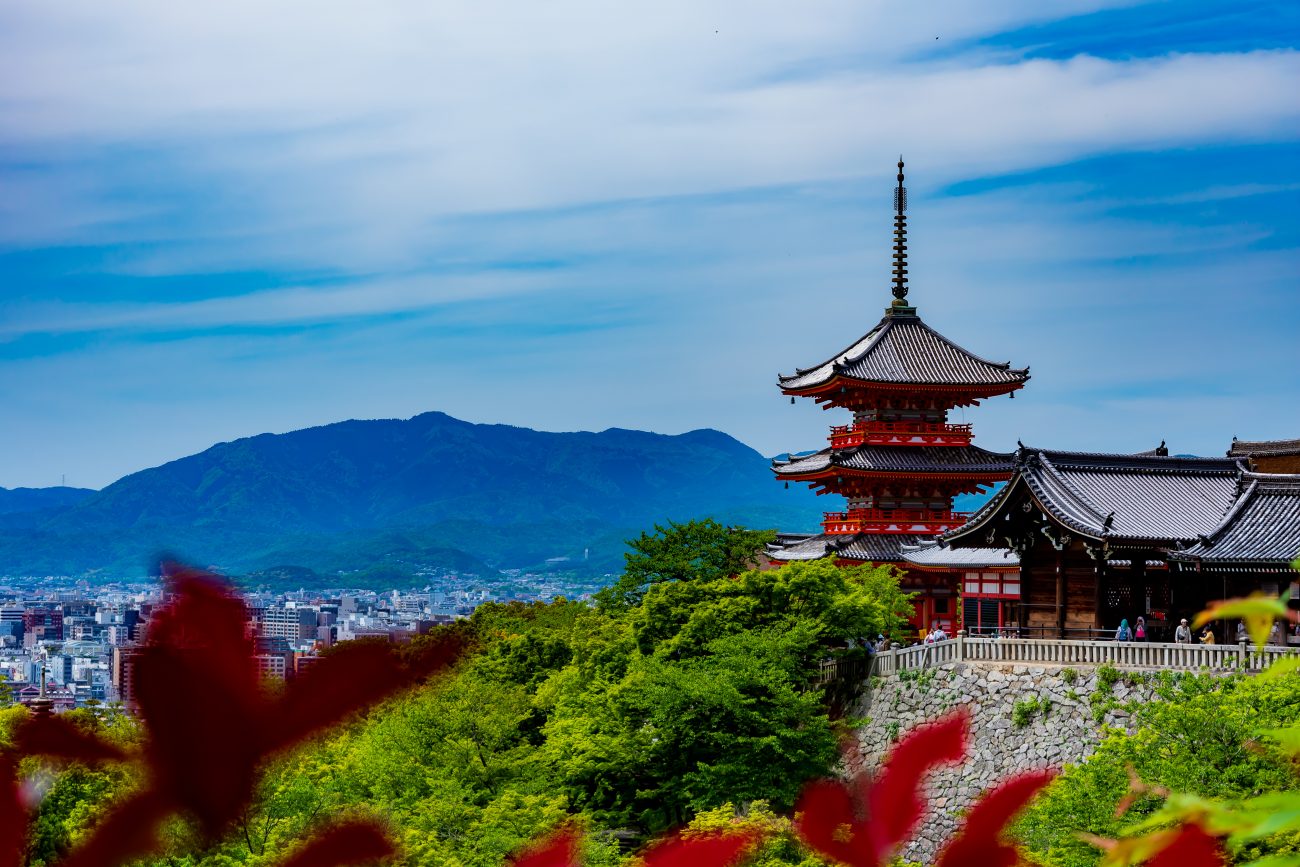 Built next to the Otawa waterfall in a relatively central spot of Kyoto, the most famous of Kiyomizu's many structures is the large stage-like pavilion that overhangs the hillside below. From the stage area it's possible to get views of bright orange pagodas poking their heads above the treetops, as well as views out over Kyoto itself.
The waterfall is divided into three streams and each promises a different reward to those who drink. Perhaps success in love is most important to you, or maybe you'll choose academic excellence instead? And if you're a quantity over quality person, fear not—the stream of long-life has you covered. However, don't be tempted to drink from all three as disapproving stares is all you'll receive.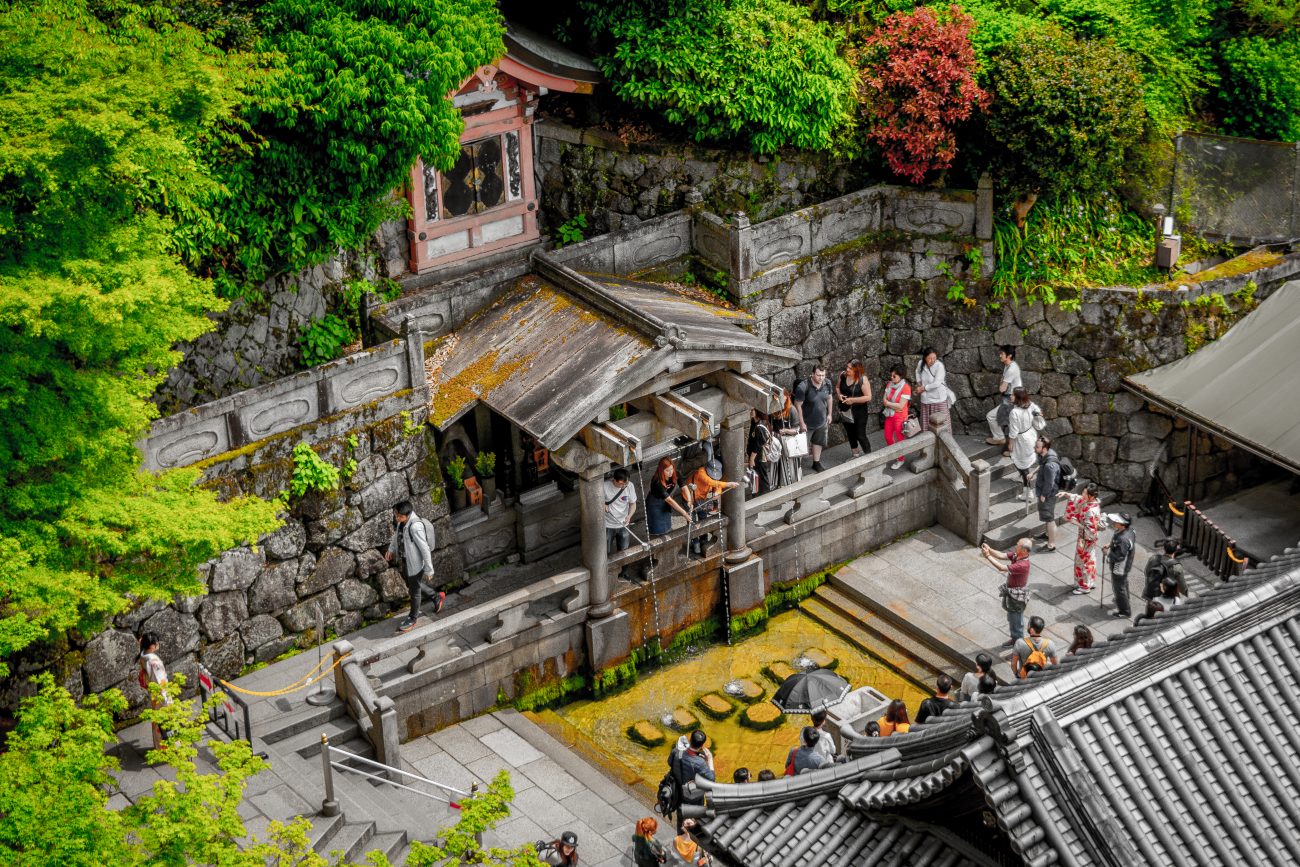 How to get there: Take bus number 100 or 206 from Kyoto station and disembark at 'Kiyomizu-michi' bus stop
5. Tenryu-ji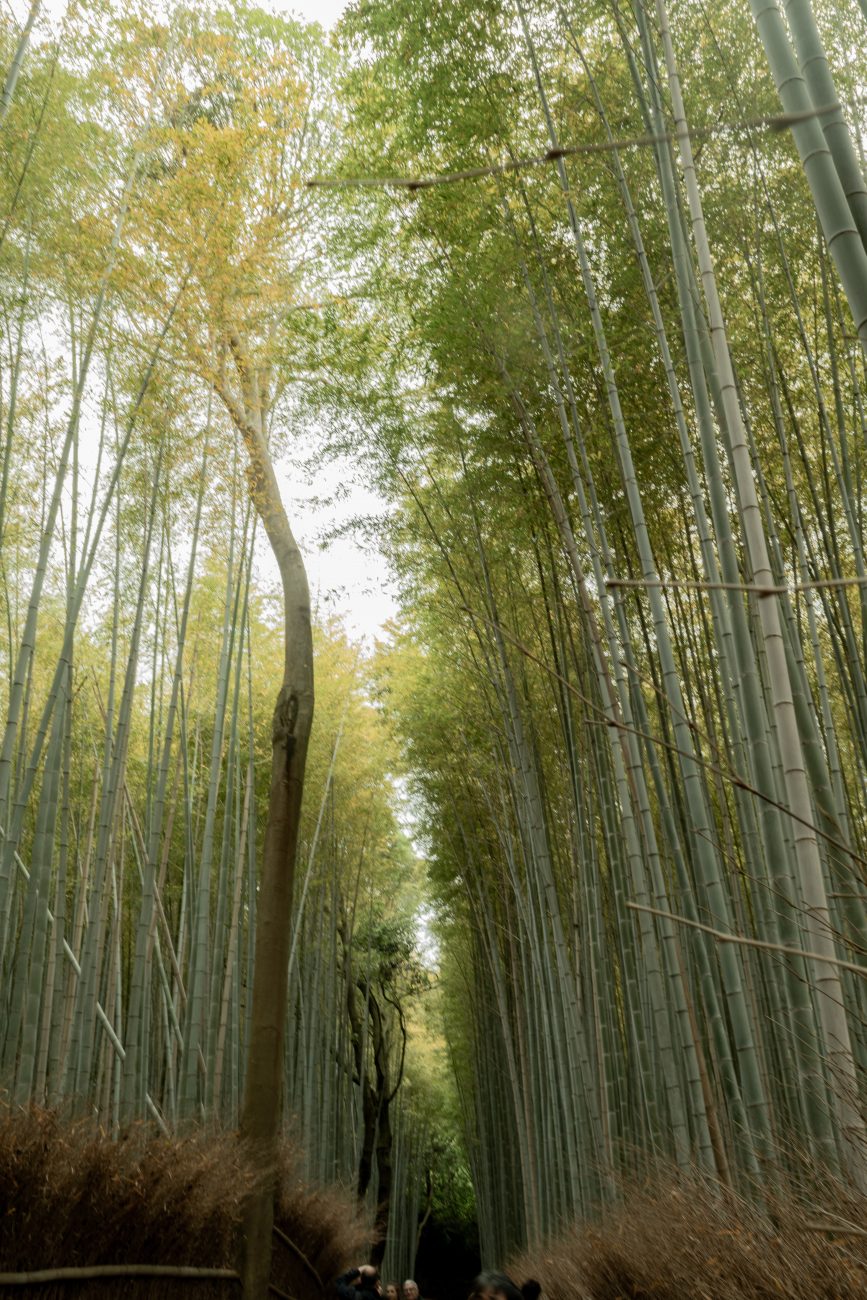 A world heritage site, Tenryu-ji is located in Arashiyama, a short train ride out of Kyoto city center. The temple traces its origins back to 1339, and although the buildings have been lost to fire and rebuilt many times since then, the gardens remain intact in their original form. A prime example of Japanese landscape gardening, the temple grounds are perhaps only surpassed in their beauty by the nearby bamboo groves, making the wider region a wonderful and peaceful place to explore once you're finished visiting the temple. A scenic boat ride along the Oi River or a trip on the Sagano 'Romantic Railway' are only a short walk away and could be the perfect end to your day.
How to get there: Take the train from Nijo or Kyoto station and get off at 'Saga-Arashiyama' station.
6. Yasaka

Located on the edge of the busy Gion entertainment district, Yasaka's relatively unassuming gate means that many passers-by may fail to venture inside. However, the treasure trove of altars and narrow alleyways that await within make it well worth a visit for any wanderer. Best visited at night when the lanterns are lit up, or during the celebrations of Japanese New Year, the shrine makes a welcome haven from the activity surrounding it. When you've finished your visit, it's always worth heading back into Gion to see if you can catch a glimpse of the elusive maiko and geiko (Geisha) as they travel to and fro between appointments.
How to get there: Within an easy walking distance of Gion-Shijo subway station.