Paris is one of a kind. It's hard to beat the city's markets, architecture, culture, diversity, and joie de vivre (had to throw in at least one French expression). Home to 2 million French within its city limits, Paris is one of the most densely populated cities in the world with almost 25,000 Parisians per square kilometer. It's no wonder that locals have a reputation for getting aggravated by tourists considering they are pretty much living on top of each other. If you have limited time in Paris, it's difficult to see all the tourist hotspots. In Paris, it seems that every street corner holds some ancient artifact. To help you out, we narrowed it down and made a list of the best places to see in Paris:
1. Walk Around Le Marais
Le Marais is one of Paris' oldest districts and for that reason alone, holds many gems worth discovering. Le Marais, translated to "The Swamp" in English, was once home to French culture and business but fell into disrepair during The French Revolution of 1789. It wasn't until the 1960's that local politicians and community leaders made an effort to preserve and maintain the rich history of the area. Today, Le Marais is one of Paris' most bustling areas and is home to Paris' Jewish community among others. Stroll the small crooked lanes while taking in the French Medieval architecture. Be sure to visit Place Des Vosges, one of Paris' oldest squares dating back to the 1600's. If it's warm, join the likely sea of Parisians and bathe in the sunlight. If you build up an appetite doing all of that tanning, head to Marché Des Enfants Rouges for a great mix of ethnic food to choose from. From Moroccan to Japanese, they have every different type of country's food you can imagine. For dessert, you can never go wrong with a French pastry item. If nightlife is more your cup of tea (or beer), Le Marais is known for that. From old to new, the area has a lot to see.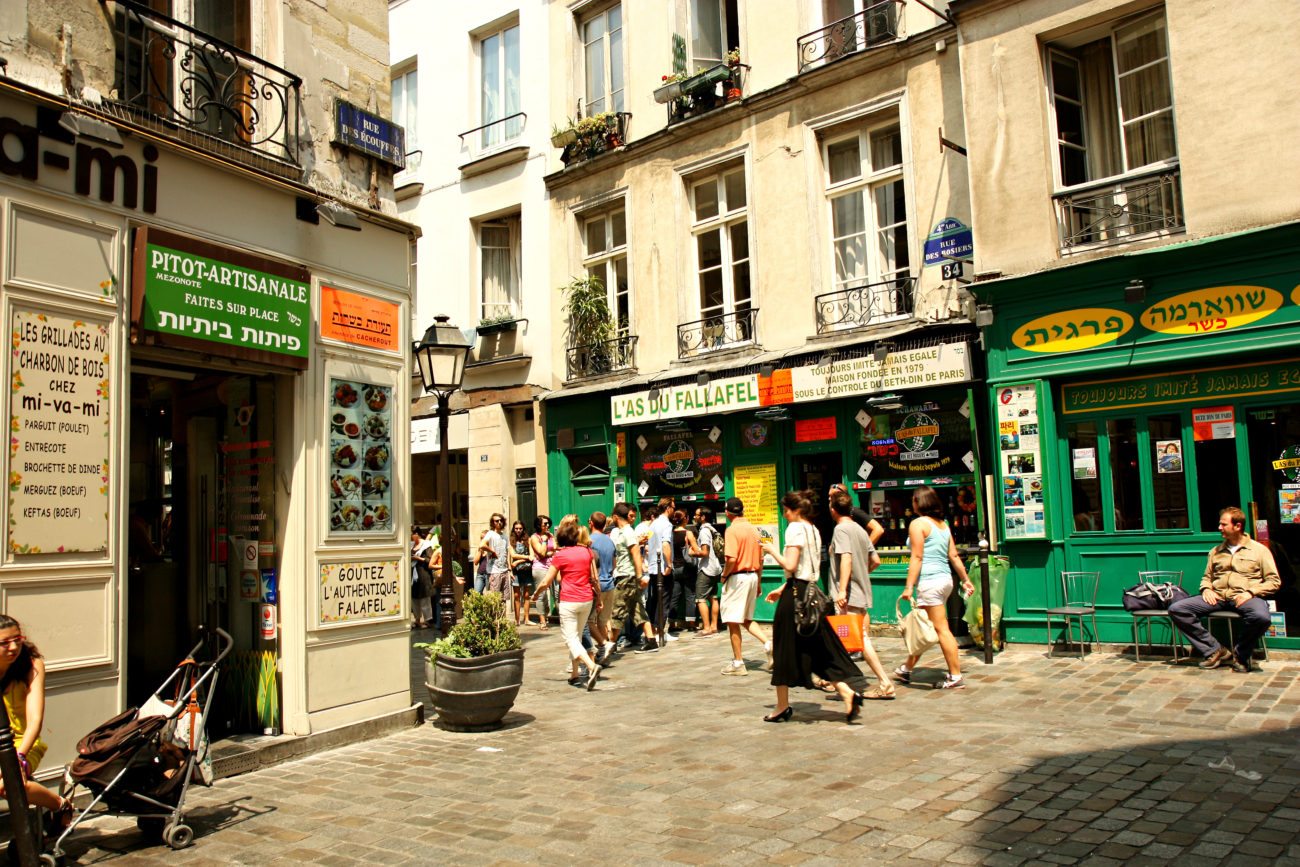 2. Musée National D'Art Moderne
Just outside of Le Marais' district boundaries lies one of the best museums in Paris. We know, it's a bold statement to say that in a city with 100's of different kinds of museums such as the Louvre or Musée D'Orsay, but to each their own. Housed in Centre Pompidou, the Musée National D'Art Moderne (National Modern Art Museum) has one of the best modern art collections found anywhere in the world. It has works from artists such as Matisse, Frida Kahlo, and Max Ernst. It's a great place to go on a rainy day, which depending on the season, can happen often in Paris. While not as hyped up as many museums in the City Of Lights, the museum is definitely a hidden gem waiting to be explored.
3. Eiffel Tower…At Night
Yes, the Eiffel Tower makes the list of best places to see because when it is lit up at night and putting on a show, it is one of the most beautiful sights you can see. The light show happens every hour on the hour from sunset to 1 AM. Of course, that means that you have more chances to see the show in winter than summer. The show lasts around 5 minutes and is dramatic, to say the least. They save the best show for last offering an intense display of rapidly moving lights. There's plenty of good spots to see the show from, but our next place is the best.
4. Sunset Cruise On The Seine
Seeing the light show from a sunset cruise on the Seine River is the cherry on top for a great visit to Paris. The four-hour tour I recommend is specifically designed to see the lights and will only set you back about $100, very good value for getting a great overview of the city. The tour takes you past such sites as Notre Dame, Place Vendome, Place De La Concorde, and the Champs-Elysées. The guide will explain the history and events behind each building and area that you visit. The big finale is, of course, the Eiffel Tower light show that you view from the second story outdoor deck. Not a bad first date idea…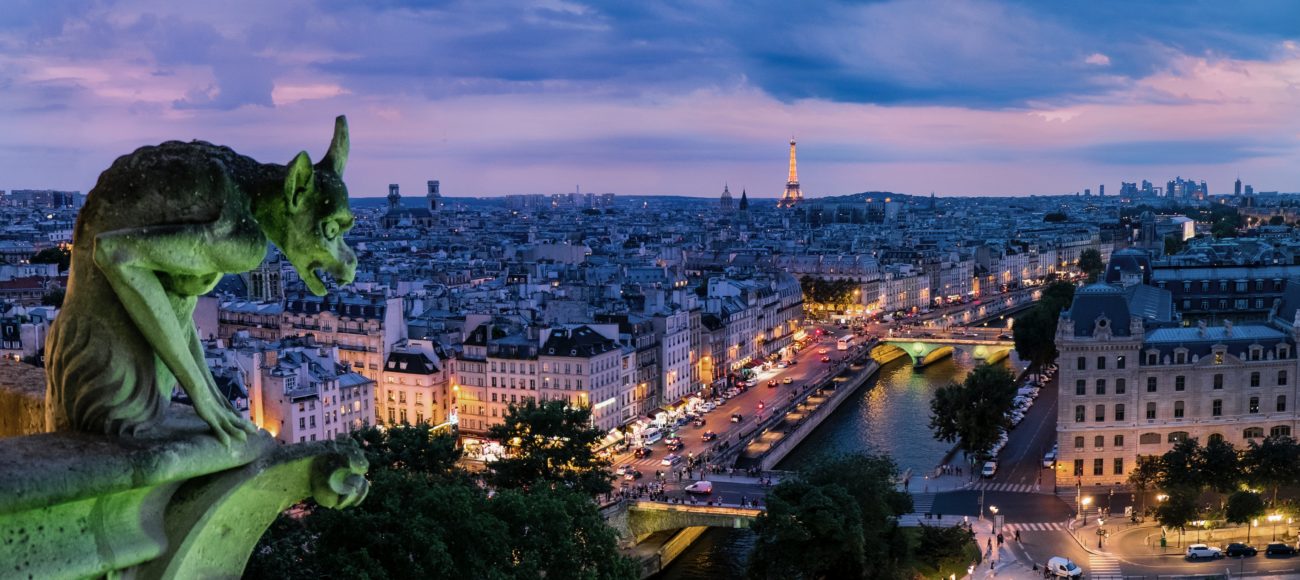 5. Catacombs
Have you ever had a nightmare that you walked into a room surrounded by 6 million skulls and other human bones? Well, your nightmare just became reality at the Catacombs. The Catacombs is an underground ossuary that was created to eliminate the need for Paris' overcrowded cemeteries. Talk about gross! There are over 6 million people buried below Paris' streets and today, you can visit them. During the tour, a guide leads you 1.5 KM through tunnels lasting about 45 minutes. The Catacombs might actually be a refreshing place to visit on a hot, summer day considering the temperature is a cool 14 degrees Celsius. Be warned, however, the Catacombs is not a place for those with respiratory issues or those that get panic attacks since the tunnels are cramped and there's not much air movement.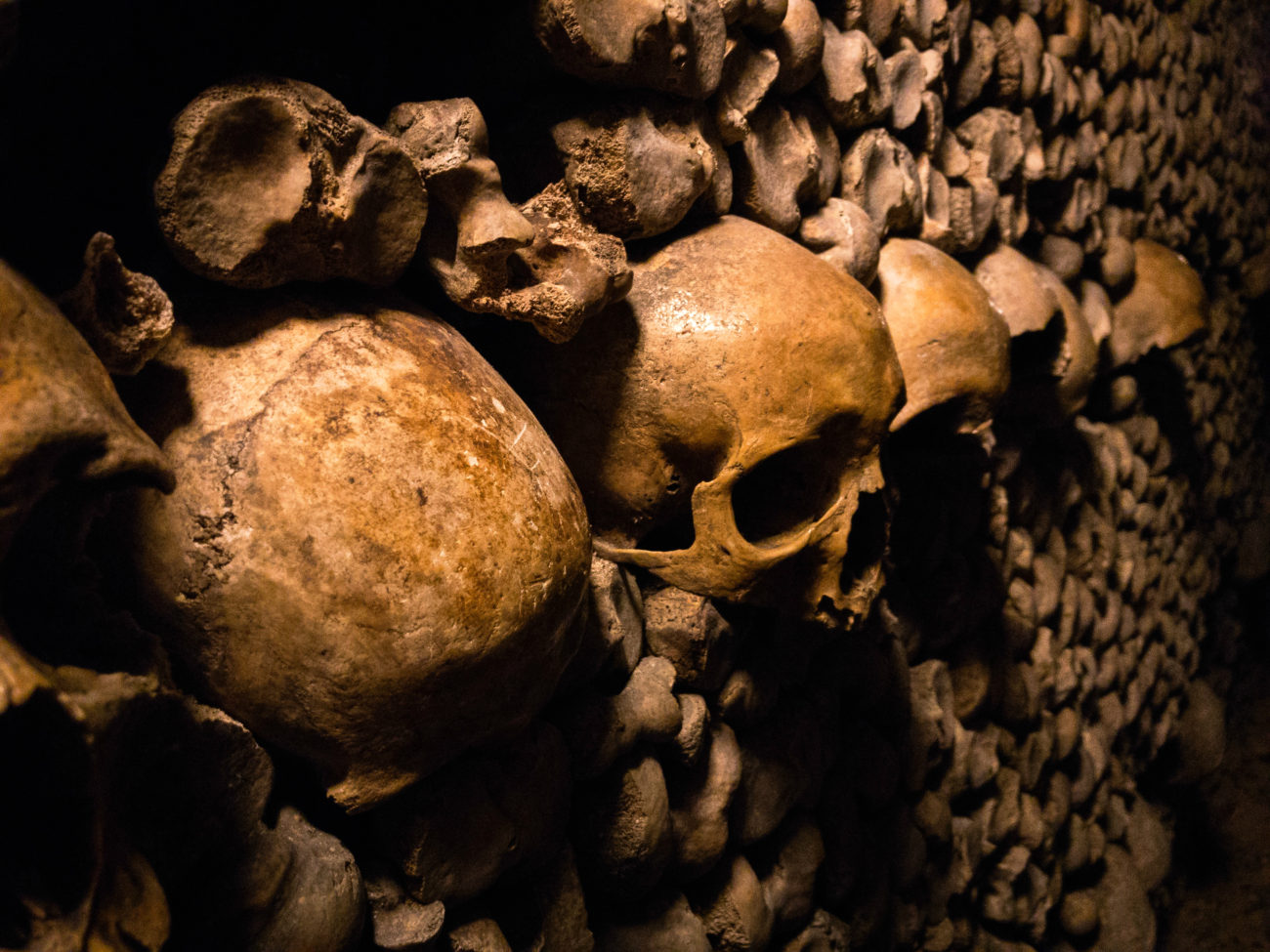 6. Montmartre
Located in Paris 18th Arrondissement, Montmartre (Mountain Of Martyrs) is a can't miss destination when visiting the city, once home to painters with names such as Picasso and Van Gogh. Be warned now that walking up and around Montmartre is very steep so make sure to wear comfortable walking shoes. At the heart of Montmartre is the Basilica of the Sacred Heart. The basilica is a symbol of Paris and stands guard on a hill overlooking the entire city. On the way up to visit the basilica, explore the small, windy streets that lead to the top. There are numerous bakeries and cafés that are perfect for sitting outside, watching the world go by, and sipping on an espresso. After you make it off the hill, check out Boulevard De Clichy. The street is best known for being the home of Moulin Rouge, the famous burlesque club. Getting your picture taken in front of its iconic windmill while posing is almost mandatory.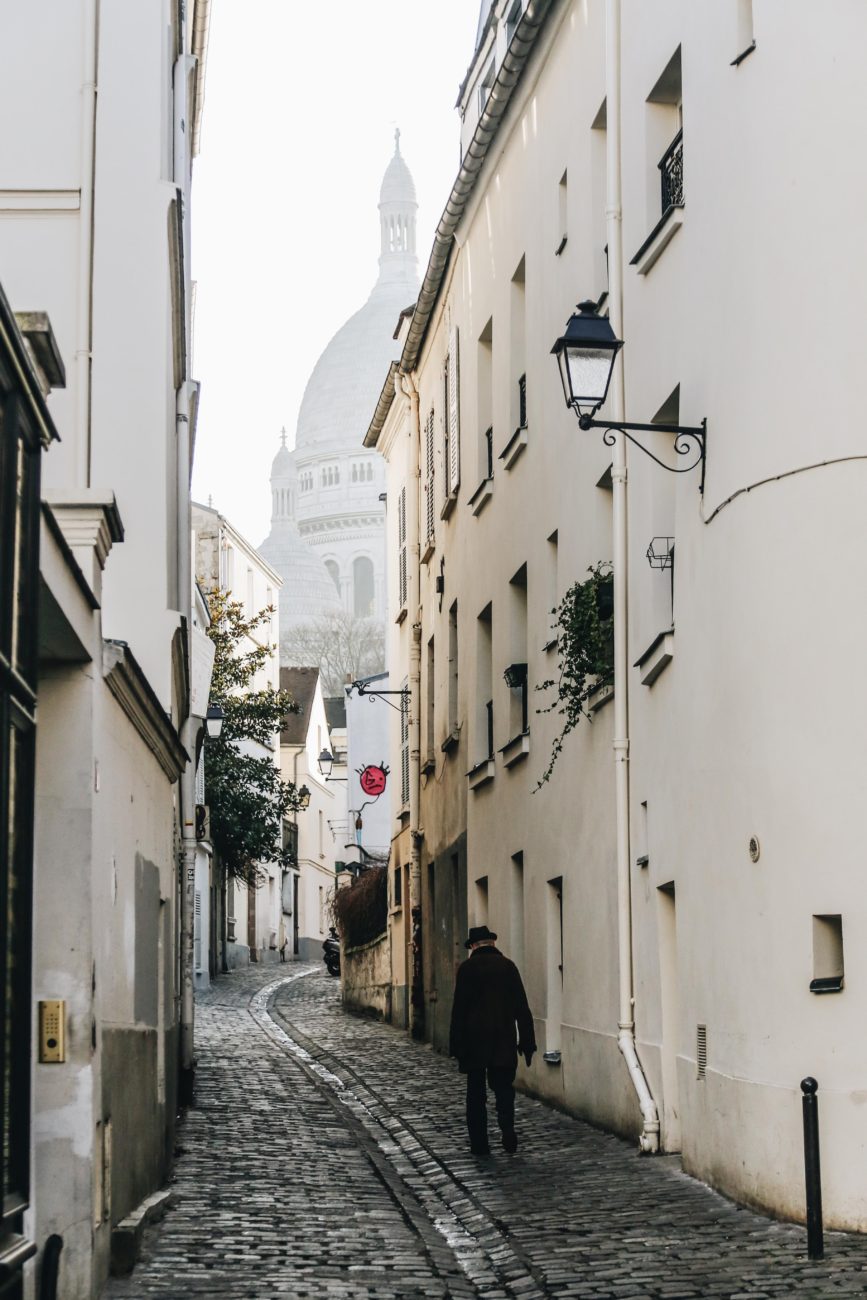 A snippet of a Sunday morning Mass at the Basilica of the Sacred Heart in Montmartre.
Suggested next reading from this series: