Boston is one of the oldest cities in the US. While the US may not have the extensive history that other countries may have, Boston is considered the birthplace of all things America and is a city that is well worth exploring. It's one of the best cities in the US to visit in the summer because everything is centrally located. Boston has a great metro system and it is extremely walkable. There's a joke among locals that everything is 10 minutes away…without traffic. To make your life easier and make sure you discover the best spots that the city has to offer, we have put together the 5 best places to visit in Boston:
Fenway Park
To non-Americans, baseball probably seems like a boring sport, but to truly understand American culture, especially in Boston where sports is practically a religion, you have to go see a baseball game. Fenway Park is home to the Boston Red Sox, one of the oldest teams in baseball. While you may not understand what's happening out on the field, in my biased opinion, there's nothing better than sitting outside on a warm summer day, watching a baseball game with a hot dog and a cold drink. The passionate fans easily rival anything seen at Premier League football matches. You can also take a tour of Fenway, which was built in 1912 and is loaded with history. You'll quickly understand that most history in Boston has some sort of link back to sports and Fenway is a big part of Boston's history.
Freedom Trail
The 2.5-mile trail throughout Boston winds through 16 historical sites that each are unique and have a special place in Boston's history. The trail was preserved by dedicated citizens in 1951 who believed that the government wasn't doing enough to preserve Boston's history. They took it upon themselves to save these sites and set up a trail for locals and visitors. Today, the US's National Park Service operates the Freedom Trail. Visitors can take a guided tour from 18th Century reenactors who tell you stories about treason, mobs, fights, and battles that took place at these locations (of course, you can just walk to the sights yourself since many have plaques that recognize their significance). Many of the buildings are from the revolution or from Boston's founding. While you don't have to visit all 16 sites, there are a few can't miss locations. In my opinion, one can't miss option is the USS Constitution. Commissioned in 1797, the boat was nicknamed, "Old Ironsides" during the War of 1812 due to the appearance of some cannonballs fired by the British bouncing off of it. Interestingly enough, some of the boat was built by Paul Revere. Another site that is worth the visit is Boston Common, the oldest public park in the US. Built in 1664, Puritans bought the land for their livestock to graze, which was allowed until 1830 when it was converted into a public park. The Freedom Trail is a must do activity if you find yourself in Boston during the summer.
Beacon Hill
Beacon Hill could easily be considered Boston's most picturesque neighborhood and seems as if it is stuck in a different time period in the past. With its tree-lined, cobblestone streets with Federal and Victorian-era row houses, its registered as a landmark and historic district by the government. It's not uncommon to see the area covered with tourists throughout the year who are trying to get the perfect, trendy picture for Instagram. Social media aside, most of the area was constructed in the 17th Century and was home to some of Boston's first residents. It is also the area where the American Revolution started in 1775. If you are a history buff, you could practically spend all your time in this area, discovering all of the back streets that Beacon Hill has to offer. For everyone else…well, they might think about how many likes their Instagram picture will get.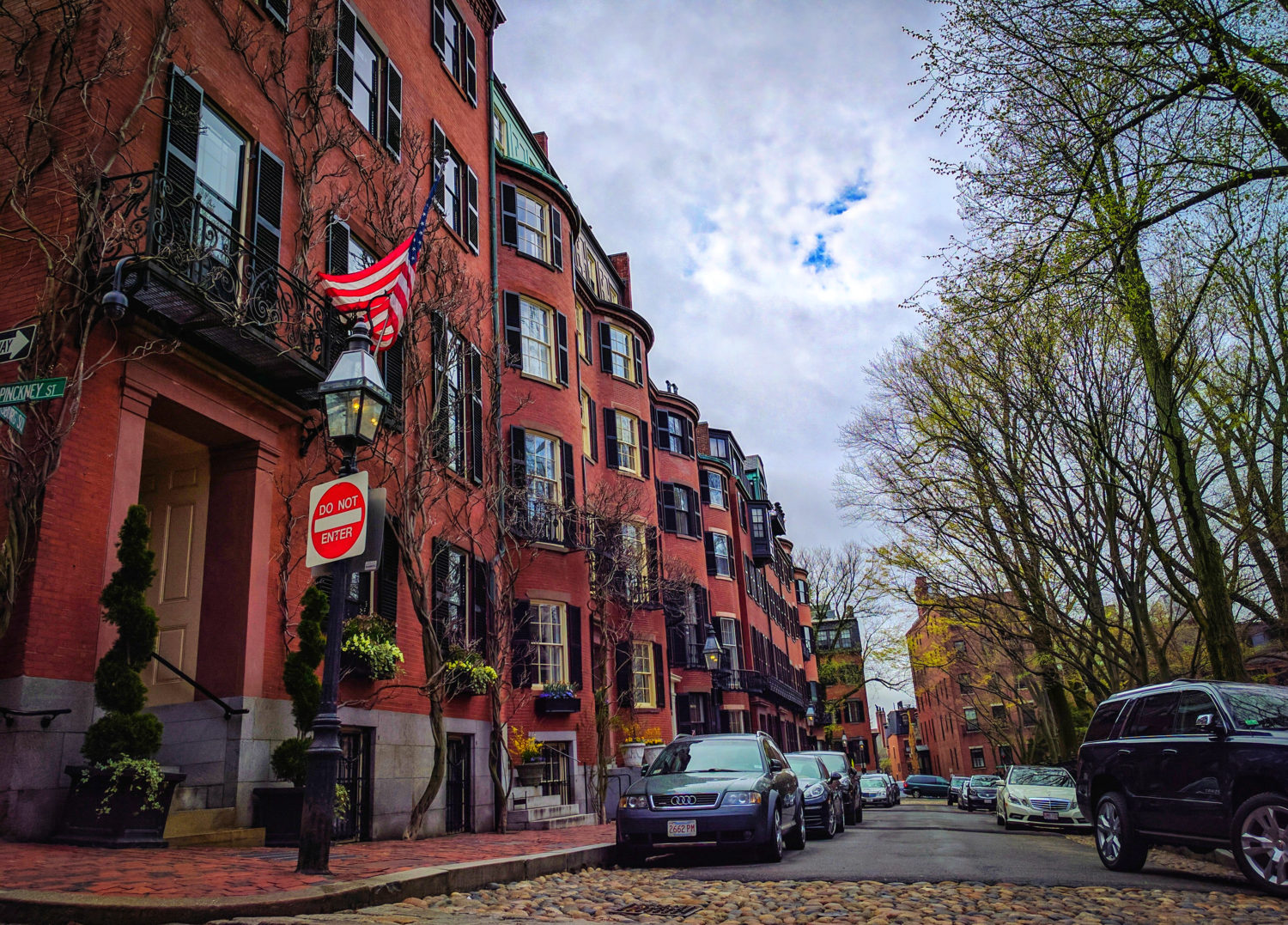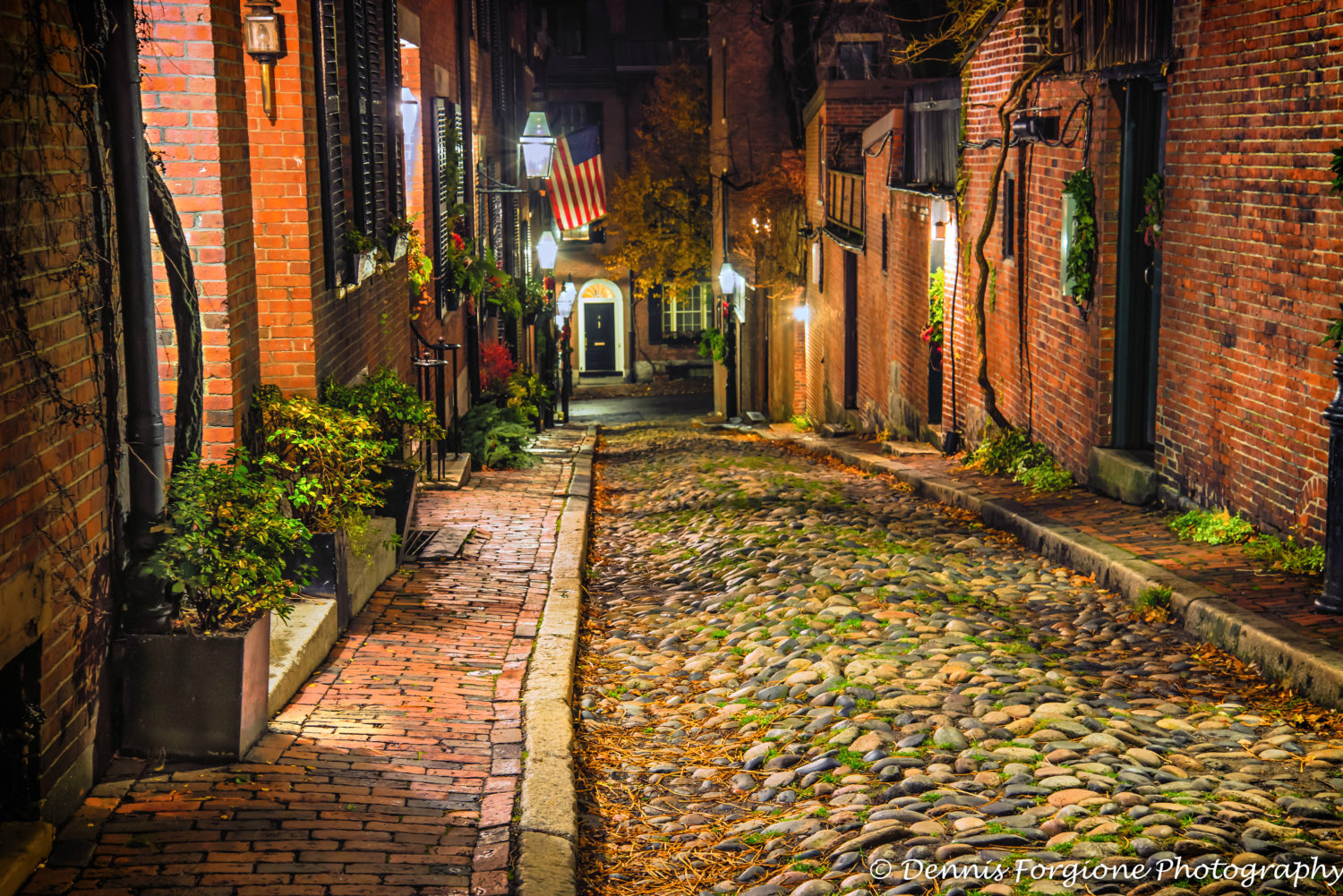 Paul Revere House
Speaking of the American Revolution, you can go walk around Paul Revere's house—the silversmith turned American patriot. It's a great place to see the inside of an 18th Century house. It's hard to imagine anyone living in the extremely cramped quarters, but somehow they made it work. The house was sold before Revere died in 1800 and it served as various different businesses from apartments to a hotel, but the city wanted to pull it down and make way for more modern buildings. In 1902, the great-grandson of Revere decided to purchase the house for $12,000 US (if I had to guess, it is worth a little bit more than that today…) to preserve the house for history's sake. Revere's underwent a big restoration and today the museum is operated by the Paul Revere Memorial Association. They did a great job preserving the house and making sure future generations will be able to see what the founding of the US looked like.

Harvard
It's surprising how Harvard has managed to be thought of as one of the best higher education schools in the world for over 300 years, but it has done just that. People come from all over the world to study at the school, but many visitors come and walk the grounds of Harvard Yard. Harvard is the oldest higher education institute in the United States (it was founded in 1636.) It's played an important role in the founding of the United States and has some of the country's best minds walk its halls such as Mark Zuckerberg, Steve Ballmer, John Roberts, and Bill Gates (14 US presidents have received honorary degrees from the university). Even if you are not interested in the history of Harvard, just walking around the school's ground feels special. It is absolutely stunning in the fall as the leaves are changing and there is a crisp breeze in the air. You can take a guided tour of Harvard, especially great for those that want to see inside the buildings, but anyone can come and walk around the university.
Suggested next reading: How To Experience The Best Of Boston On A Tight Budget. Or, for somewhere else, why not check out Rhode Island: The Smallest State With The Biggest Heart?