Barcelona is one of the world's most enchanting cities, but the wider region of Catalunya is also a region rich in history, natural beauty, and distinctive character. So, however long you're planning to spend in the city, why not choose from one of our six best day trips from Barcelona to make your trip complete.
1. Spectacular Scenery – Pyrenees Mountains
If you fancy a break from city life then why not hire a car and head north to explore the Pyrenees? The towns of Ripoll or Olot are excellent bases for rock-climbing and bouldering. Alternatively, head to Grandvalira for the best skiing in the region. Keep pressing north-west and you'll reach Andorra, Europe's fifth smallest country. The capital, Andorra La Vella, is a beautiful city nestled in a picturesque valley where French and Spanish influences mix. It can take a full day to do a round-trip from Barcelona and so it is well worth an overnight stay if time and budget permits. The Pyrenees has so much to offer depending on where you decide to explore. See the video below to get an idea of everything the Pyrenees has to offer!
2. Beaches – Tossa de Mar
Sitting atop Mount Guardi, a craggy outcrop towering above the Balearic Sea, is Tossa de Mar, the only surviving fortified medieval town anywhere on the Catalan coastline. A short climb to the top of the mountain provides an opportunity to drink in gorgeous views of the coastline whilst savoring the local seafood in one of the restaurants. Beyond that, the wider town boasts a lively (if touristy) shopping district and a string of pleasant beaches. Nearby Lloret de Mar is another popular destination, but we found it to be more crowded and less characterful than Tossa.
3. Medieval History – Girona
A forty-minute train ride from Barcelona, Girona is overflowing with history and is one of the best spots in Catalunya to gain an understanding of life in medieval Spain. Walk the city walls for a real sense of how a medieval city operated, then dive down onto the streets to sample local food in charming surroundings. The highlight for many is the magnificent Cathedral, a former Moorish mosque which has stood on this spot for over 1200 years. It will be familiar to Game of Thrones fans as the place where Cersei Lannister started her walk of shame, among other scenes.
4. Roman Ruins – Tarragona
A relatively short train ride from Barcelona, Tarragona was founded in the 5th Century BC and is steeped in Roman history. The amphitheater is one of the best preserved in Europe and its beauty is only accentuated by the coastal backdrop. The Roman aqueduct and Circ Roma (chariot-racing track) are other major draws for history buffs, as is the Romanesque Cathedral. After you've taken in the sights, Tarragona has a number of first-class seafood restaurants to help you round off your day in style.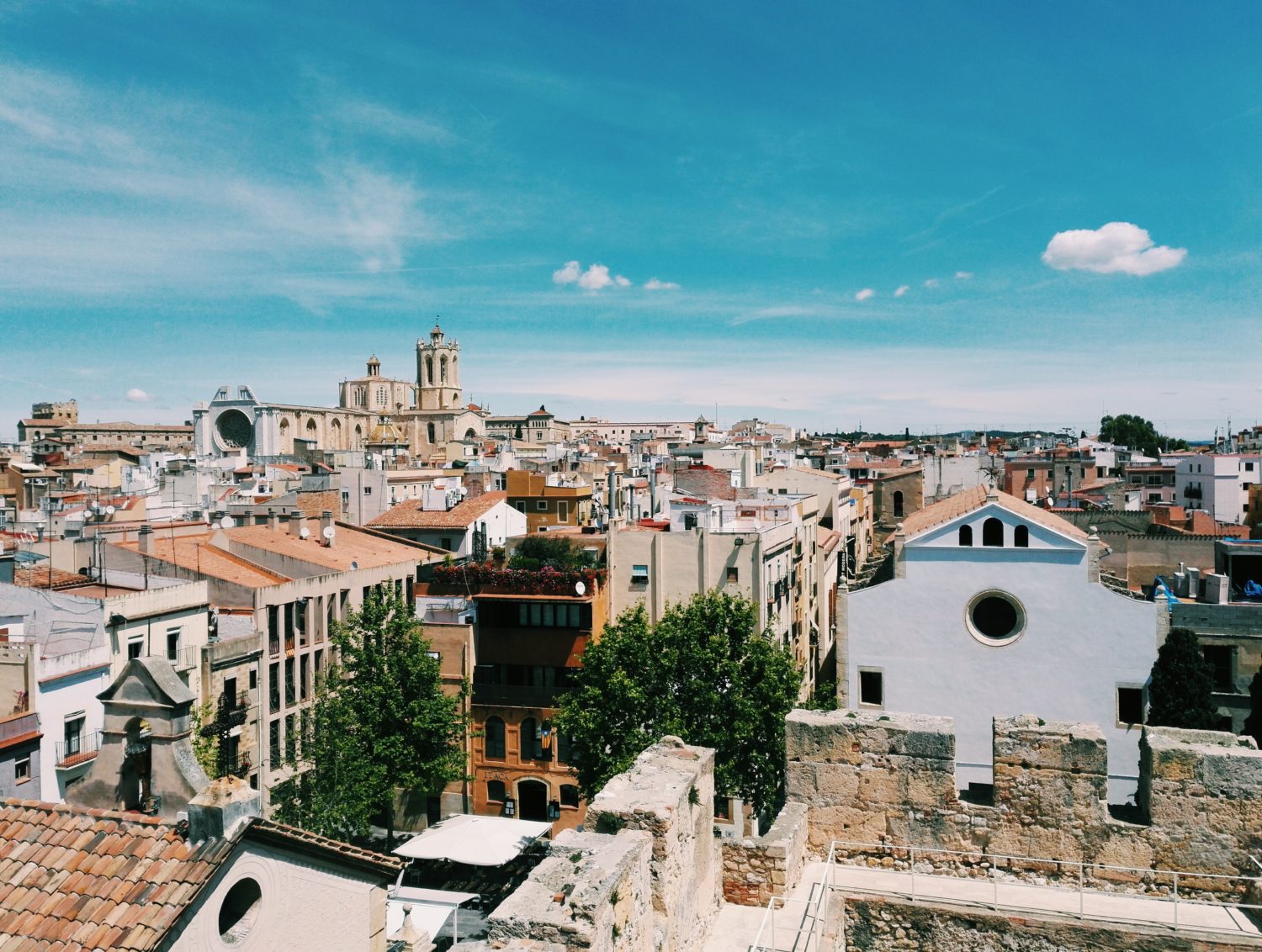 5. Religious Life – Montserrat Monastery
Historically Catalunya's most important religious retreat, the abbey at Montserrat is still home to around 70 monks. During the Spanish Civil War, it was used as a refuge for artists and intellectuals opposed to Franco's regime. As well as its interesting history, the Monastery is located in some of the most stunning scenery in Catalunya, making it a must for any visitor looking to explore the wider region beyond Barcelona.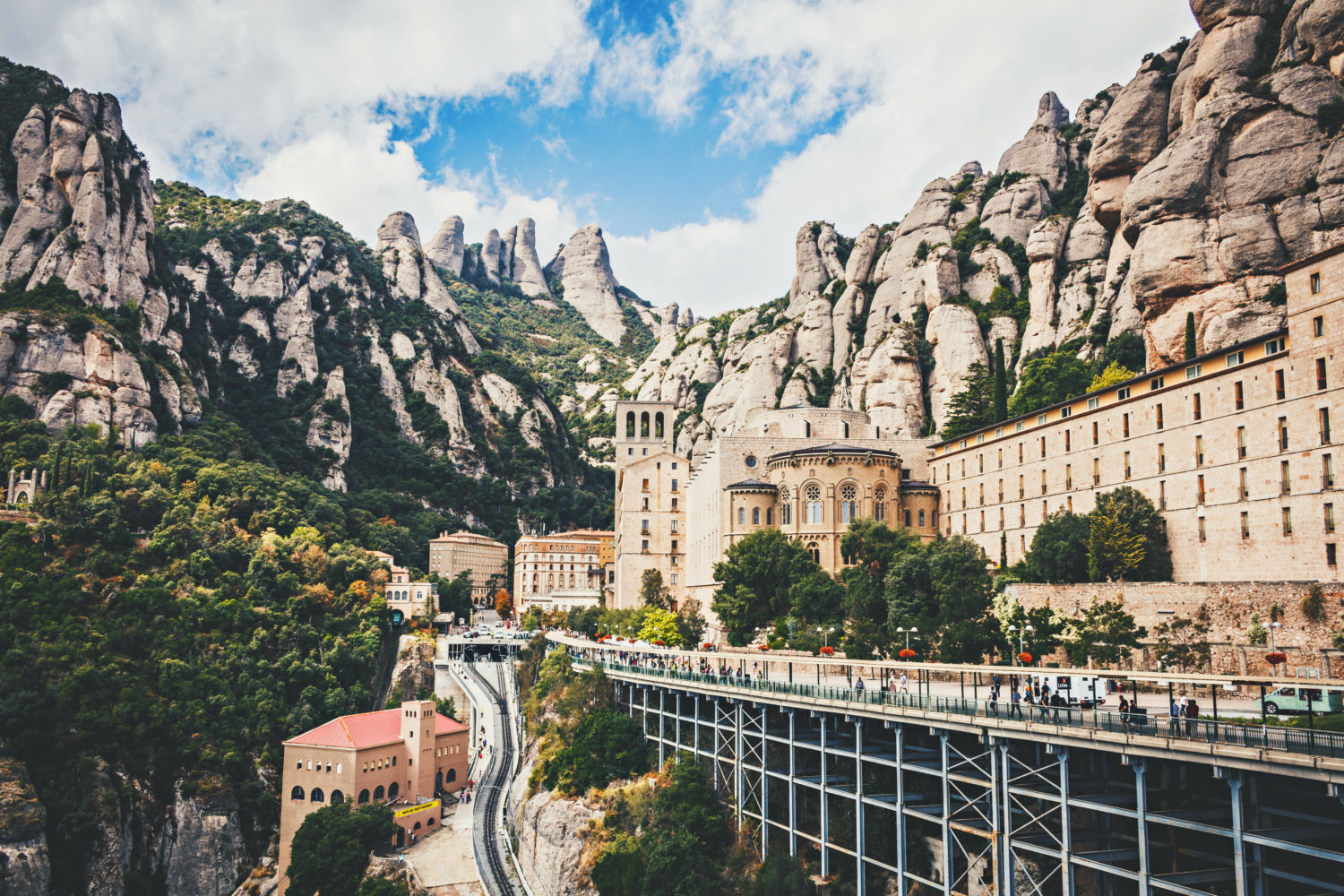 To see a full view of Montserrat Monastery, see the video below.
6. Local Culture – The Castellers of Catalunya
Spain is famous across the world for its public festivals, and one of the most iconic is undoubtedly the human towers constructed by Catalunya's "Castellers". These towers are comprised of pinya—generally stocky and strong individuals who act as the base of the tower and a safety net to people who may fall—and the upper levels of more lightly-built people, often children, who make the daring ascent to the top. UNESCO recognised the tradition of making Castells as one of the "Masterpieces of Oral and Intangible Heritage" in 2010. The Castellers' schedule for Barcelona and beyond can be found on their website here.
We hope you enjoyed our 6 day trips from Barcelona! Want to learn more? Or know of anymore? Feel free to comment below.
Other Barcelona articles you should read next: