Also known as "The Pink City", Jaipur is one of the largest cities in Northern India. Once you arrive and start exploring you'll realize it's more of a "Terracotta City", but it's no less beautiful because of this. There are some great options for accommodation, from budget backpackers to the luxurious Fairmont Jaipur, which will make you feel like a princess, especially if you visit for the MTV Music Summit festival like we did.
Once you're in the city center it's easy to navigate by foot. There are endless streets of bustling markets selling traditional clothes, shiny jewelry, and delicious street food. There is a lot to see in this city and the cost can add up if you want to visit everything so choose carefully.
Also, the internet will tell you that certain attractions are either free or very cheap, but in reality, you have to pay much higher fees. I'm not sure how legit it is, but there's no avoiding it. You can apparently get a Composite Ticket for 400R (£4.50 / $5.70) which would be well worth it, but I think they charge much, much more than that in real life. So, here are 5 great reasons why you should visit Jaipur, as well as what you can actually expect to pay to see each place, as well as a few other tips here and there!
1. City Palace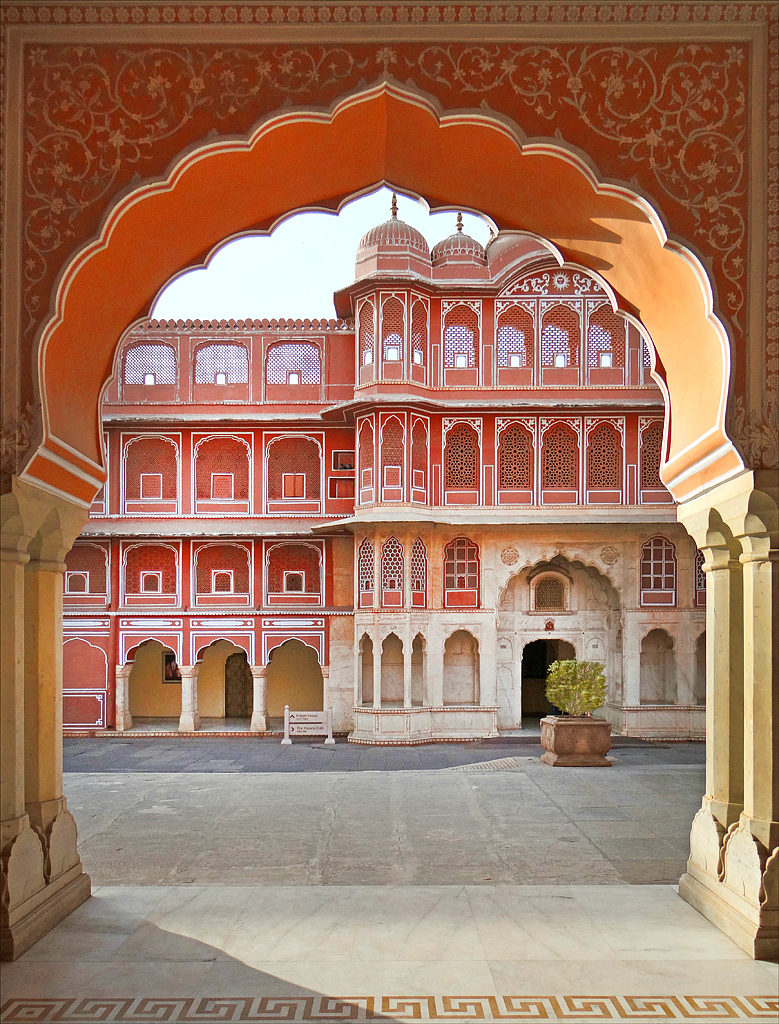 Right in the center of the Old City, this gorgeous pink palace is fun to explore. The entrance fee is supposedly 150R (£1.70/ $2.15) plus 50R (55p / 70¢) for a camera, but they tried to charge us 500R (£5.60).
2. Hawa Mahal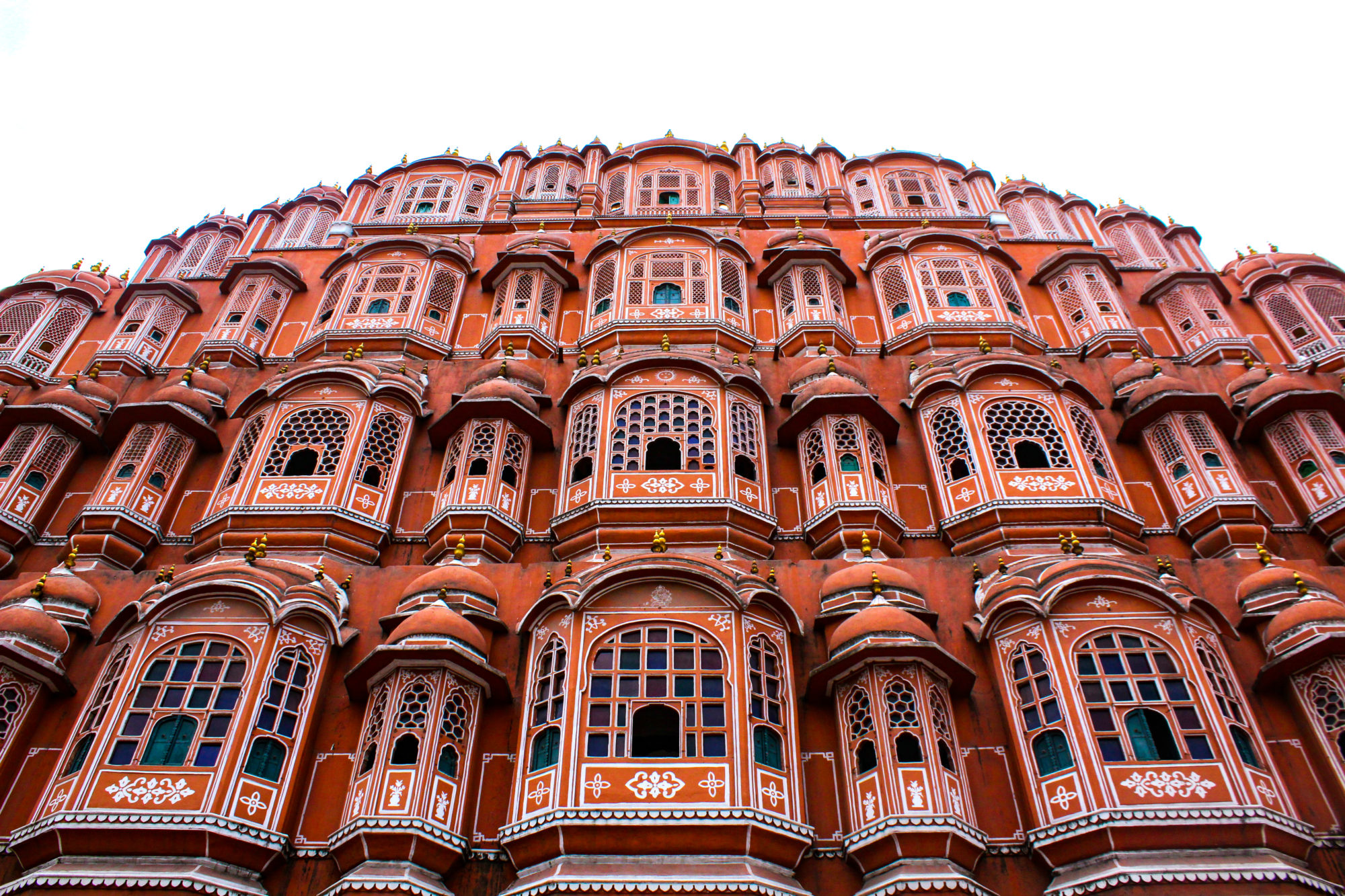 This is definitely Jaipur's most distinctive landmark. The website says the entrance fee is 50R (55p / 70¢) but we were made to pay 200R (£2.25 / $2.85), it's still not expensive but it adds up when it happens at every attraction. It was fun to explore inside and you get a nice view from the top, but the iconic wall of windows is actually easily visible, for free, at the rooftop bars across the road.
3. Jal Mahal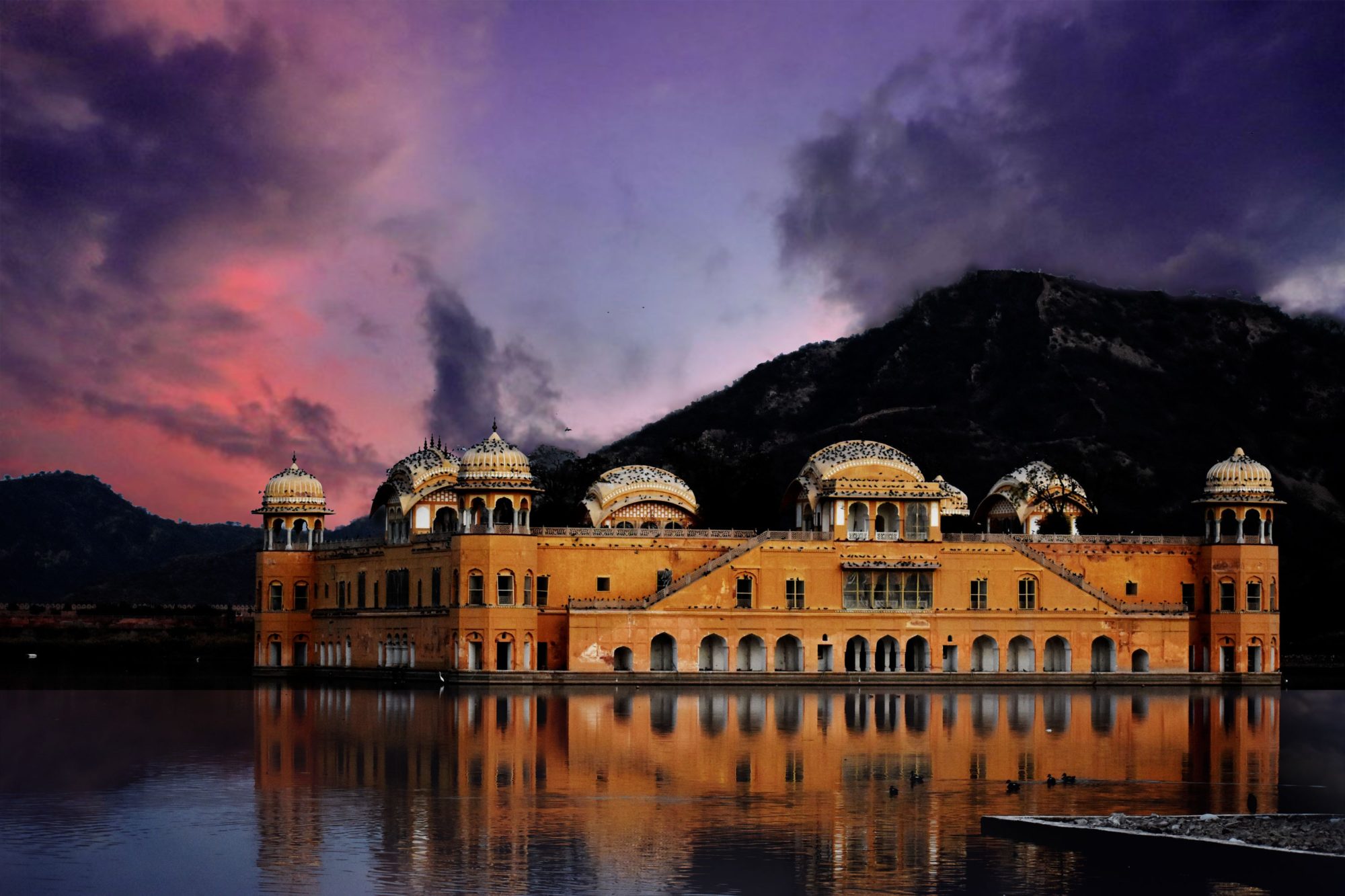 This dreamlike palace floats on the calm waters of Man Sagar. Take a relaxing stroll along Amer Road to view it for free, as entrance to the palace has been restricted after being declared a protected area by the government, but the pathway outside is still accessible and free to all.
4. Amber Palace and Fort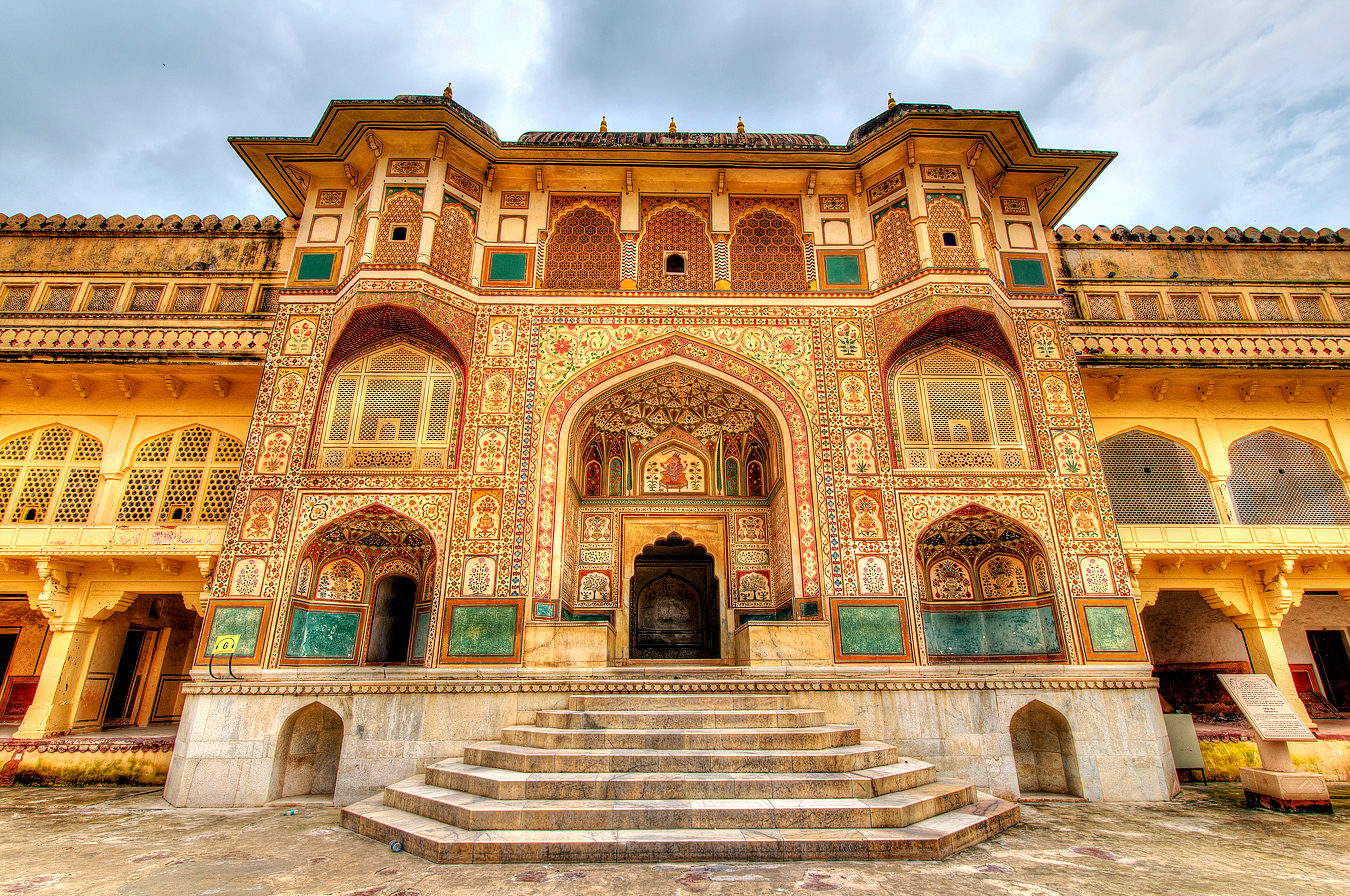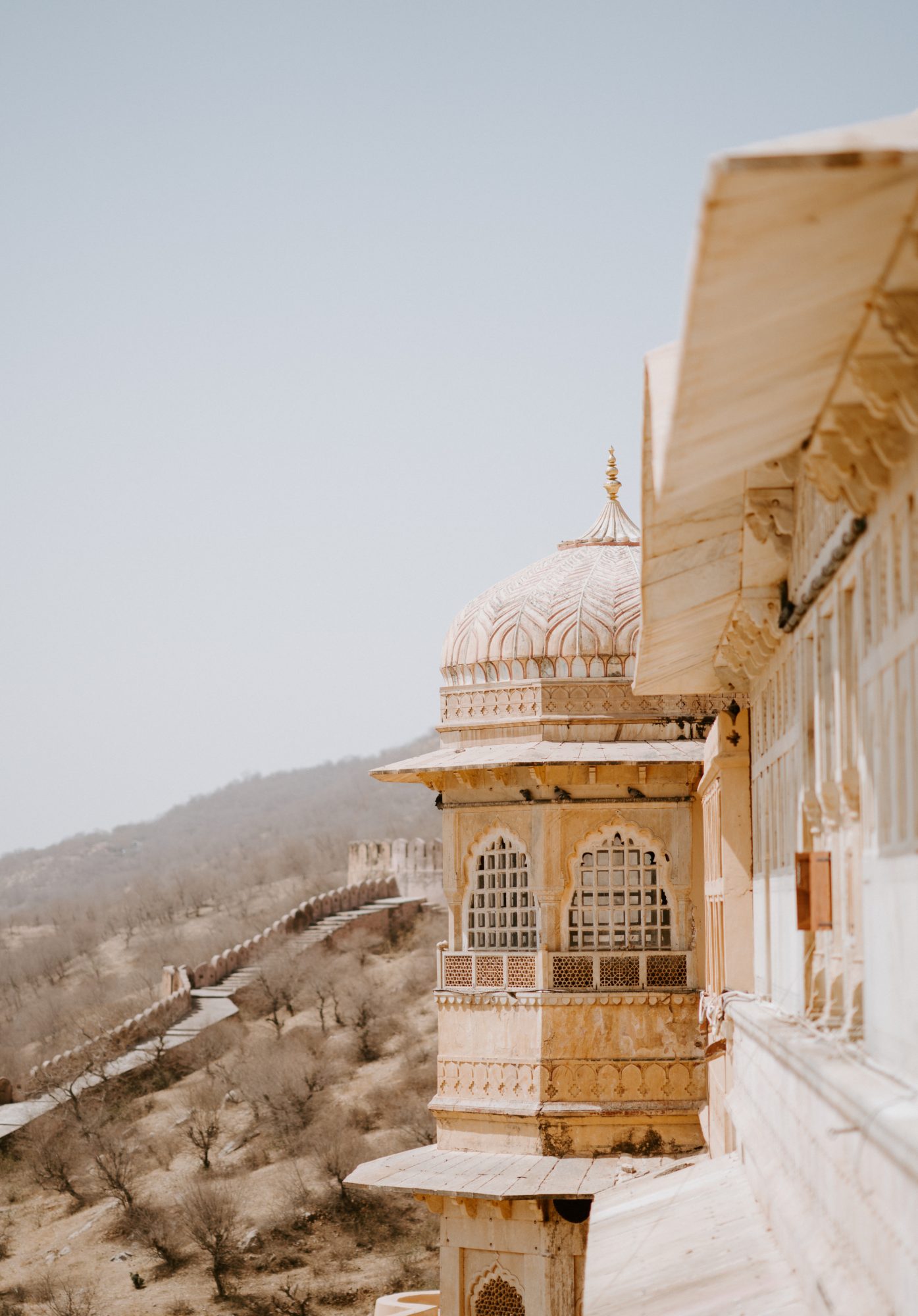 This dramatic sandstone fort perched on a hilltop to the north of the city is a great day trip from Jaipur. Take a tuk-tuk or the local bus to the shores of Moatha Lake and climb the hill to the gateway. There's a lot you can see without paying the 550R (£6.20 / $7.80) entrance fee, but if you want to get inside and see the impressive carvings and paintings of the interior walls and ceilings, you'll need to pay.
5. Galtaji

This ancient Hindu pilgrimage was definitely the highlight of Jaipur for me. What started as a quick climb up Monkey Hill to watch the sunset at the Sun Temple ended up with us finding the hidden temple complex of Galtaji in the throes of an incredibly vibrant and busy festival. Even without the festival, it would be an impressive sight.
There were thousands of people, fireworks going off on the hill, music and dance everywhere, food and drink being sold, it was an infectious atmosphere and I'm so glad we decided to follow the crowds, even though we were nervous about being there and making our way back to the hostel at night.
Suggested next reading: 5 Must-See Places In Agra That Have Astonishing Architecture