1. Be An Adrenaline Junkie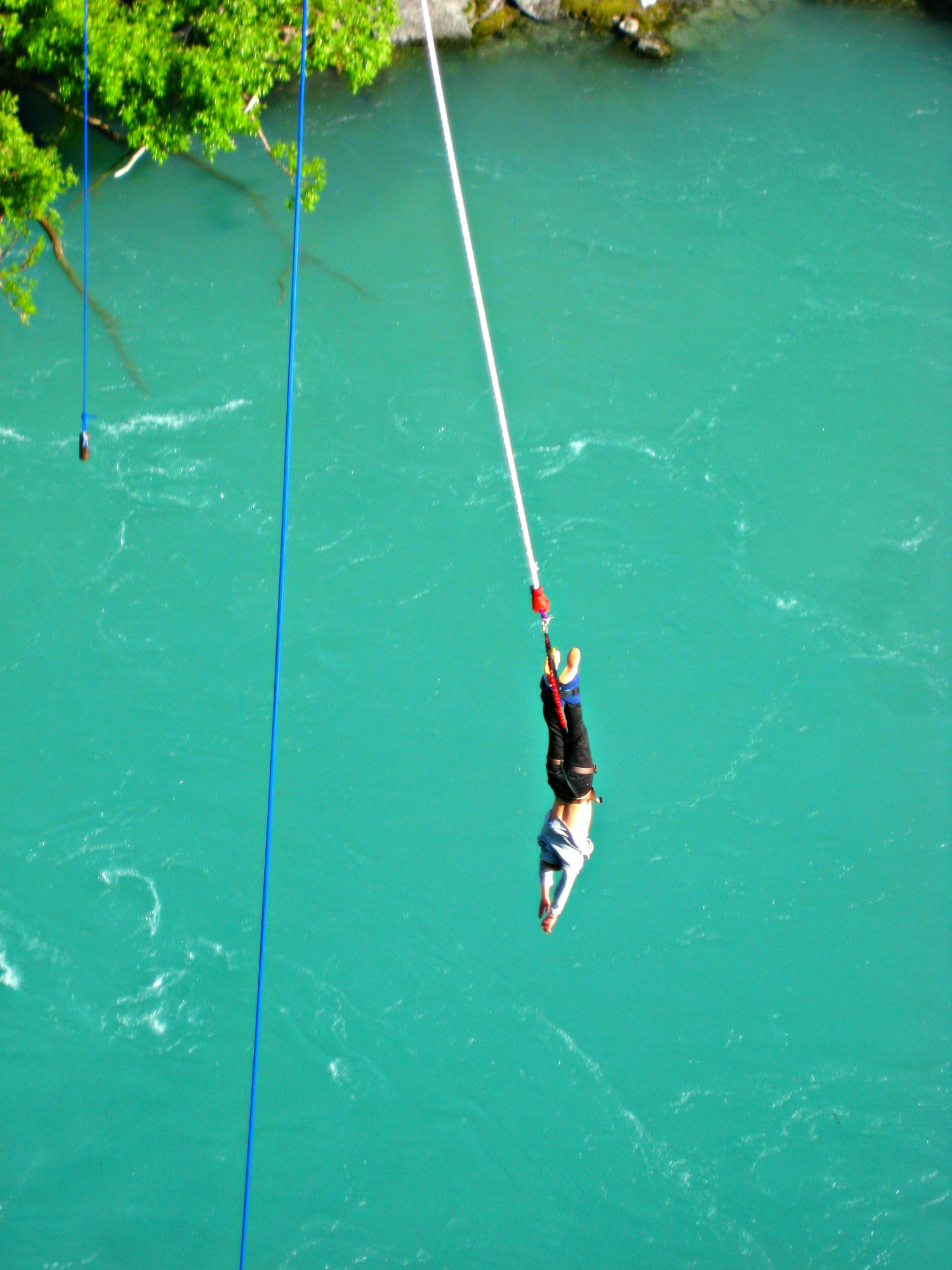 What kind of thrill-seeking do you like? White Water Rafting, Glacier Walking, Bungee Jumping? The good news is you can do all of them surrounded by spectacular scenery in one country. New Zealand actually invented Bungee Jumping and merely perfected the art of the rest. So whether you like falling from the sky or walking on ice, you'll be sure to find an unforgettable experience.
2. Cruise Through Milford Sound

Some people say New Zealand is the most beautiful place on earth. Other people say Milford Sound is the most beautiful place in New Zealand. If you add these two facts together, the result is that this is one place you really don't want to miss. Huge towering glacier formed mountains erupt from the sea and culminate in snow-capped peaks. The staggering views in Milford Sound mean it's a highlight of the UNESCO area its part of, which is quite a feat. View it by cruising on a boat, hiking around its slopes or flying around its peaks. The choice is up to you.
3. Visit A Geothermal Paradise

New Zealand's position on the Pacific Ring of Fire has had dramatic and aesthetically astounding results. The Geothermic pools have been used in the past by the local Maori, as therapeutic hot pools and even to cook food. Nowadays it's more regularly viewed as a popular tourist attraction and with the colorful hot pools, bubbling mud and gushing geysers, we can see why. Traveling to this area allows you to really get close to nature and all the burbling, squelching noises and smells that entails.
4. Go & See Hobbiton

I've strategically placed this one a few items down the list, even though it is clearly the coolest one. It's hard not to research New Zealand and come across a zillion mentions to Lord of the Rings. But I say, why fight it? When you could instead pack a handkerchief, slip on your cloak, jump on the back of your friendliest eagle and head on down to Matamata to where Hobbiton lives and breathes. Here you can walk around the location used in the filming of the Lord of the Rings and the actual set used in the Hobbit. Sign up for a guided tour and imagine what a sunny day in this part of Middle Earth would look like. Even though the first film came out in 2001, this is still an incredibly popular tourist destination so booking in advance is highly recommended.
5. See The Aurora Australis

The Mackenzie Dark Sky Reserve on the South Island is famous for having some of the darkest skies in the world. The inky blackness makes it a perfect spot to see a starry filled sky and take some breathtaking photographs. There is even the chance to see the Southern Lights. So grab a blanket, a thermos of something warm and head out for a night of stargazing you'll never forget.
6. Try Some Of The World's Finest Wines

If you're a fan of Sauvignon Blanc or Pinot Noir then not only do you have excellent taste but you also have a brilliant excuse to visit some of New Zealand's best wineries. New Zealand has a great reputation for being a top wine producer and in areas such as Marlborough, Otago or Hawke's Bay you can test this theory out yourself. The best part? These wineries are known to be set in some of the most beautiful landscapes the country has to offer. What better excuse for a toast is there?
7. Immerse Yourself In Maori Culture
View this post on Instagram
Although the Maori believe their origins lie in the mythical Polynesian land of Hawaiki over 1000 years ago, they still see New Zealand very much as their home. The Maoris have a very strong cultural tradition that is kept alive to this day. If you'd like to experience it for yourself, head to the town of Rotorua and head straight for a Maori meeting ground, or Marae. Here you can see singing, dancing, warrior training and fire poi all whilst enjoying food that has been cooked using the heat of incredibly geothermically active earth surrounding the area. Sure beats a takeaway on a Saturday night.
8. Watch A Whale Do Its Thing
View this post on Instagram
You like Whales, right? Of course you do, everyone likes Whales. But not everyone travels to Kaikoura, on the South Island in order to be almost guaranteed a chance of seeing them. Whale watching is a tricky pastime as it's so dependent on date, time, weather and the whales themselves. However, this is one of the few places where Whales are regularly seen all year round. Different species frequent at different times so if you'd like to see an Orca, try and time your visit for the Summer. If Humpbacks are more your thing, pop along in Winter. However, if Sperm Whales are really where your heart's at, you're in luck! These little beauties are spotted around the calendar. When you add in the chance to see dolphins, seals and snowcapped mountains into the bargain, you've got yourself a real steal of a deal.
9. Light Up Your Visit In A Glow Worm Cave
View this post on Instagram
There's a certain draw that all living life seems to feel towards the ethereal blue haze emitted by bioluminescent light. We feel it, the fish down in the deepest darkest oceans feel it and the tiny insects that are attracted to the glowworm's threads feel it. The difference between us and the glowworm's prey is that we can view this twinkling display without being pulled towards a rather slow but inevitable demise. Instead, we can hop on a small boat and take an organized tour below them. Much more fun and more much visually pleasing. If this sounds like something you'd be attracted to, make sure to add Waitomo Glowworm Caves to your bucket list.
New Zealand is an amazing place and as a result, it was hard narrowing this list down to 9 things. What do you think? Did we miss anything—let us know below!
Suggested next reading: Australia's Must-See Art Installation In The Middle Of The Outback