Everyone knows that Bali is classified as a completely stunning holiday destination. With its fancy hotels, relaxed vibes, tropical weather and gorgeous landscapes, how could it not be? In fact, it's so much so that there's almost too much to do and too much to see. How do you know what shouldn't be missed?
Luckily, we've got you covered. Here are our top 5 must-see destinations in Bali, Indonesia.
1. Tegallang Rice Terraces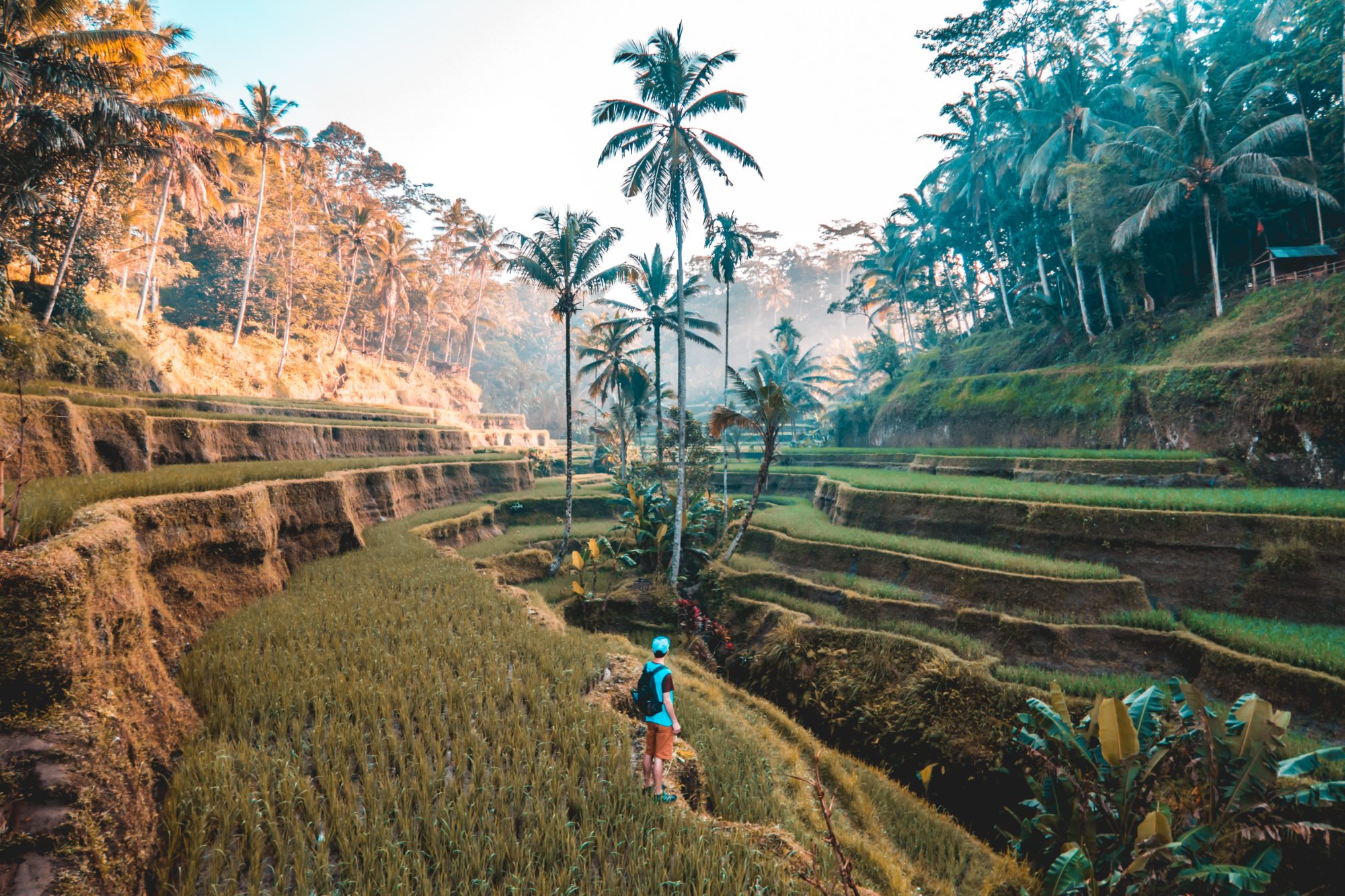 There's no shortage of rice paddies in Bali. These historical sites provide stunning views and the perfect scenic photo opportunity. But which are best to see? With so many rice paddies around the island, it can be hard to know which to choose. However, one of the best is the Tegallang Rice Terraces near Ubud. Here, you can admire the vast dramatic landscape, or stroll by beautiful art markets in the tiny village of Pakudui. Tegallang Rice Terraces are also quite easy to get to. Simply ask a local driver to take you there. Plus, it's only half an hour north of Ubud so it's not too much of a strenuous journey. Oh, and a pro tip: visit this gorgeous historical site at sunrise or sunset to see the sunlight fall magically over the scenery and capture that perfect shot.
2. Nusa Penida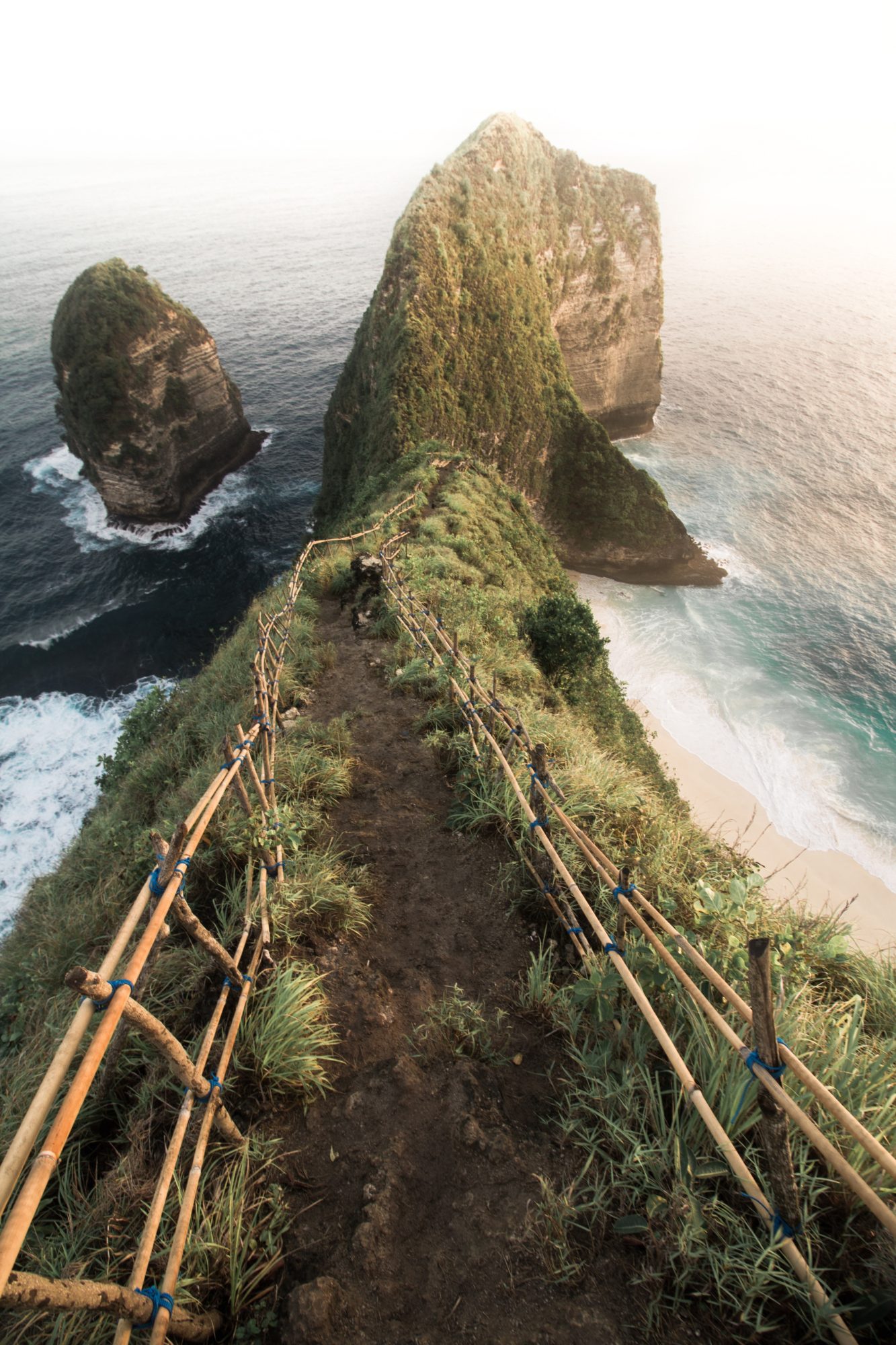 If you've been on Instagram, you'll have no doubt have seen a very similar shot of the beautiful Nusa Penida, taken at Kelingking Beach viewpoint. This island destination is located south-east of Bali and takes a mere 45-minute boat ride to get to. Once you arrive, visiting Nusa is all about exploring, so jump on a motorbike or find another way to transport yourself around the island. You won't want to miss all the Instagrammable spots like Broken Beach and Blue Stairs. Not to mention countless stunning cliff tops with incredible sea cliff views. When it comes to things to do other than exploring the sights, Nusa offers plenty of tours to swim with sea life such as Manta Rays and dolphins. Convinced yet?
3. Tibumana Waterfall

Bali is also dotted with many fantastic waterfalls that are sure to take your breath away. But, if there's one not to miss, it's Tibumana Waterfall. These falls drop from a luscious fern-covered cliff into a bright turquoise-blue pool. The best part? This waterfall isn't too difficult to access. Roughly just a 45-minute drive from Ubud, then a short downhill walk through the luscious forest and across a cute wooden bridge, a clearing opens up to reveal this unique spot. Spend some time here wading in the beautiful water, take a dip under the roaring falls, or snap away on your camera to get a great shot. This waterfall speaks for itself, really.
4. The Gili Islands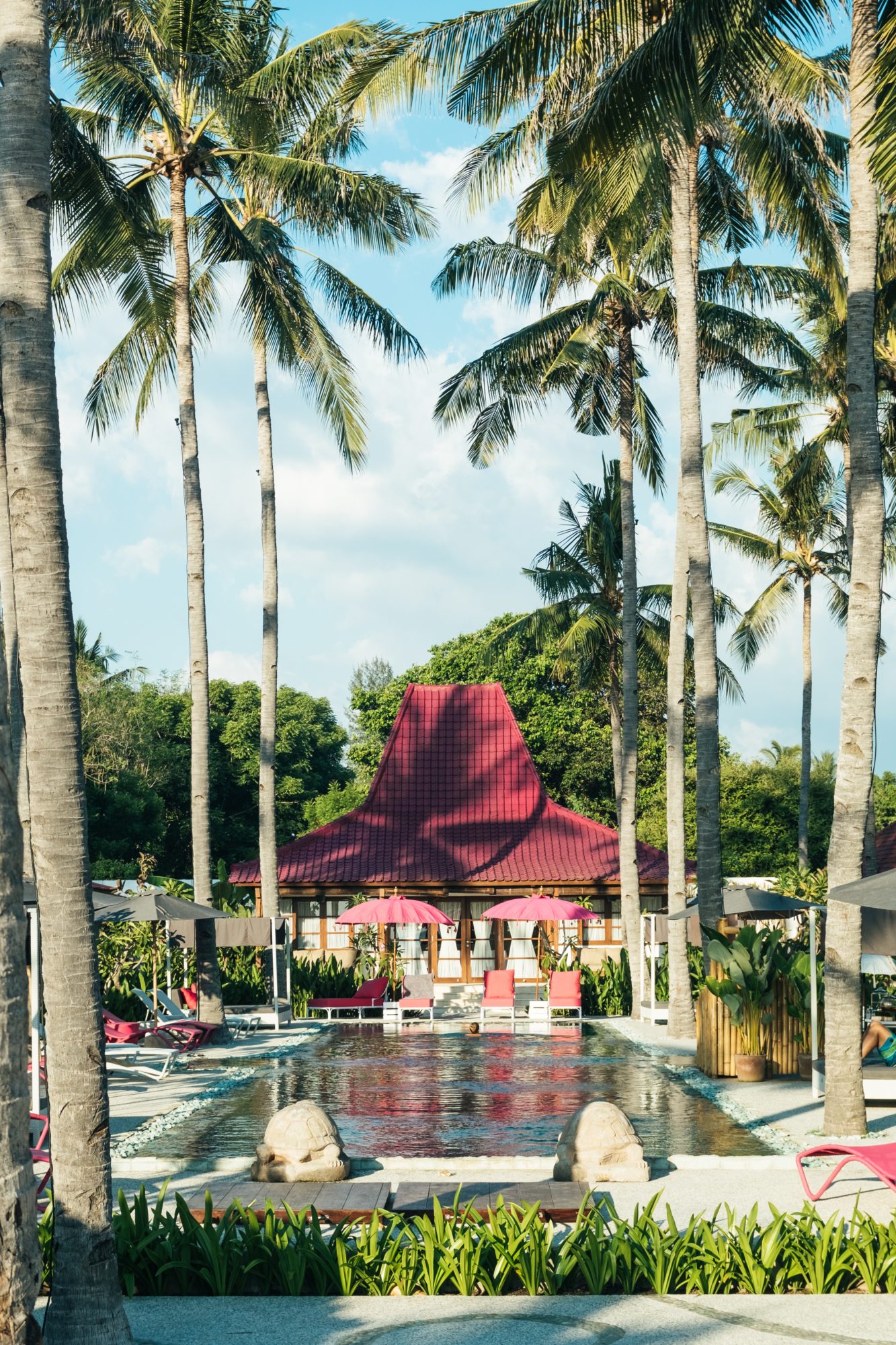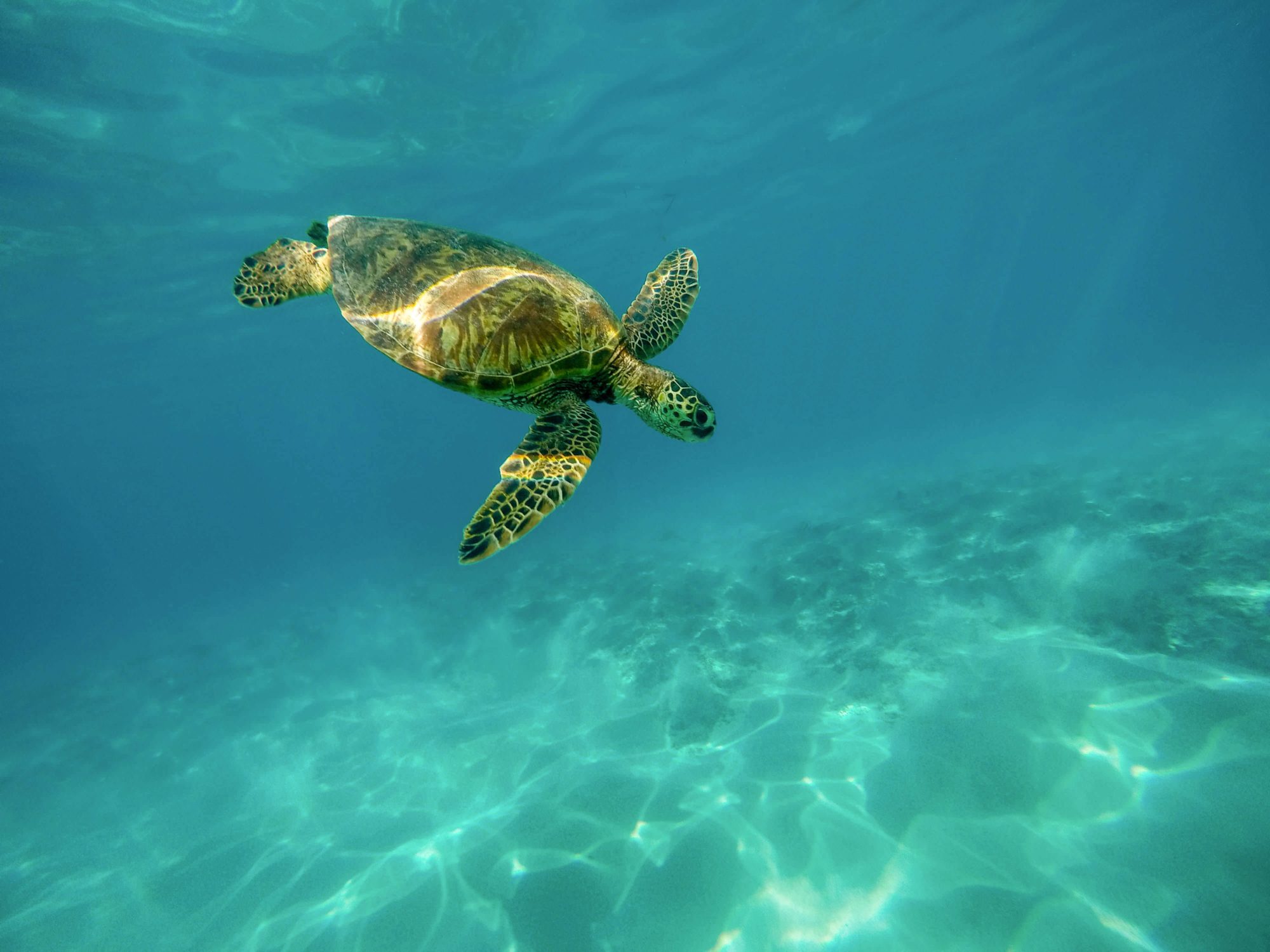 Making our list of the top 5 must-see destinations in Bali are the Gili Islands. With three to choose from: Gili Trawangan, Gili Air and Gili Meno, you can make a decision on which is right for you. While all will offer summery island vibes, cheeky sunsets on the beach, and plenty of aquatic activities, Gili Trawangan is better known for its party vibes and nightlife, while Gili Meno and Gili Air are more relaxed and romantic. Getting to the islands is easy, with boats leaving from Padang Bai on the mainland. It will take roughly 2 hours to reach the islands, but once you're there, you'll never want to leave. When it comes to adventures, if you choose to go on a day tour of snorkeling or diving, you'll likely have an encounter with plenty of wild sea turtles. Definitely don't forget your waterproof camera for this trip!
5. Besakih Temple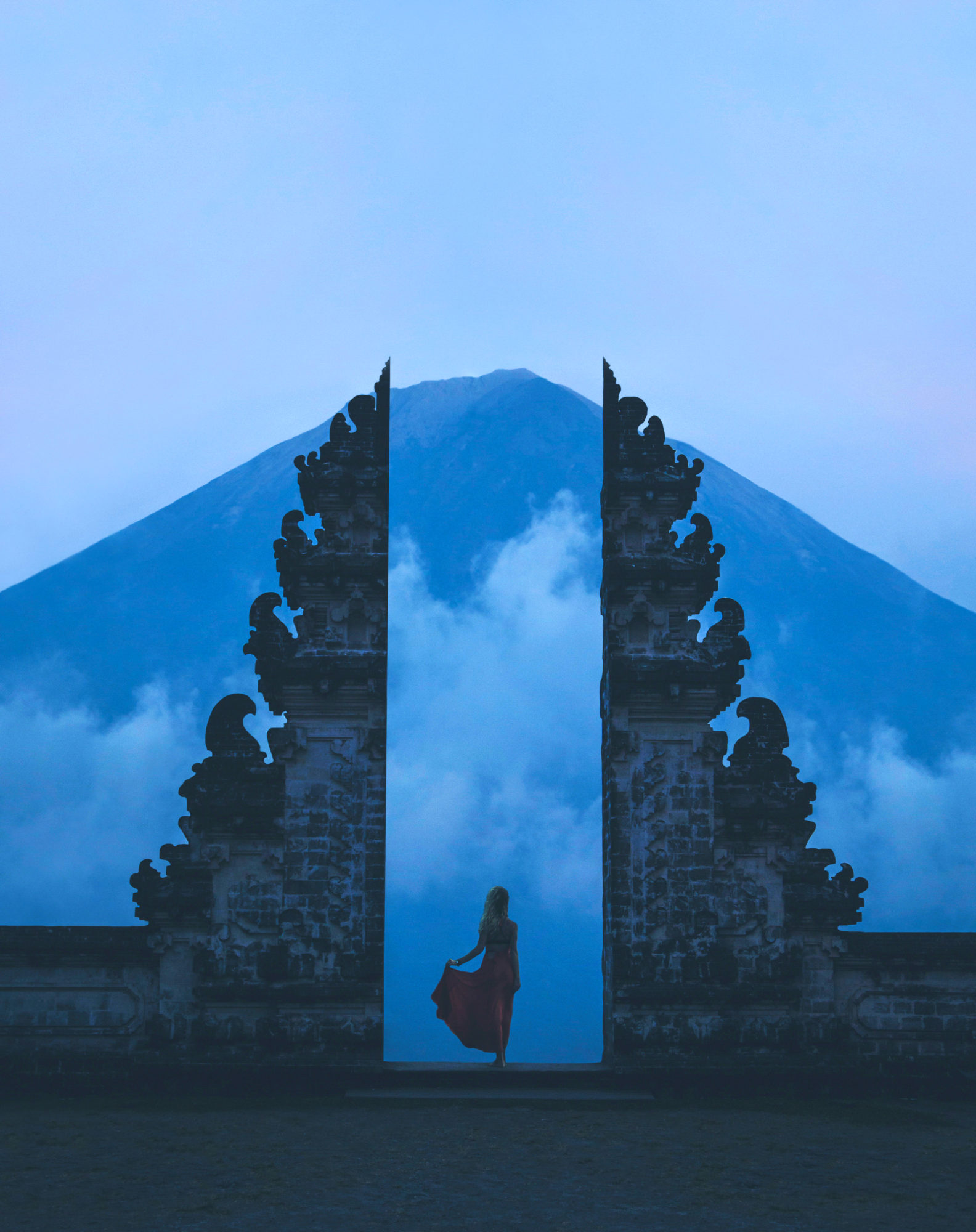 Last but certainly not least, the Balinese Pura temples are the final must-see during your trip. These Hindu temples hold high significance with the locals, and as such should be treated with the utmost respect. Take a trip to Besakih Temple in particular for a peek at one of these impressive architectural structures, with the added bonus of a majestic background. Mount Agung, Bali's most famous active volcano can be seen in the distance at Besakih Temple. If you're lucky enough to get a day clear from fog, you just might snap the perfect photograph to add to your collection. Besakih is also considered the most important of the Bali temples and has been long-standing for more than 1000 years. Though a little further out of the way with an almost 2-hour car journey from Ubud, it's still well worth the visit.
And there you have it! The top 5 must-see destinations in Bali, Indonesia. These locations are all uniquely special, and likely to give you a taste of all the main attractions that Bali has to offer. Are you packing yet?
Suggested next reading: How To Go Rogue And See Southeast Asia By Motorbike