Cute, cozy, and crams easily into a suitcase—challenge accepted. Packing your travel outfit to go abroad doesn't have to be intimidating. In fact, it's a breeze.
Some key tips to remember when choosing a travel outfit is to stay neutral, simple, and know that less is more. So say buh-bye to the heels, grab the sandals, and fly off into holiday mode.  
Here are some go-to packing tips for ladies planning their travel outfit for going abroad.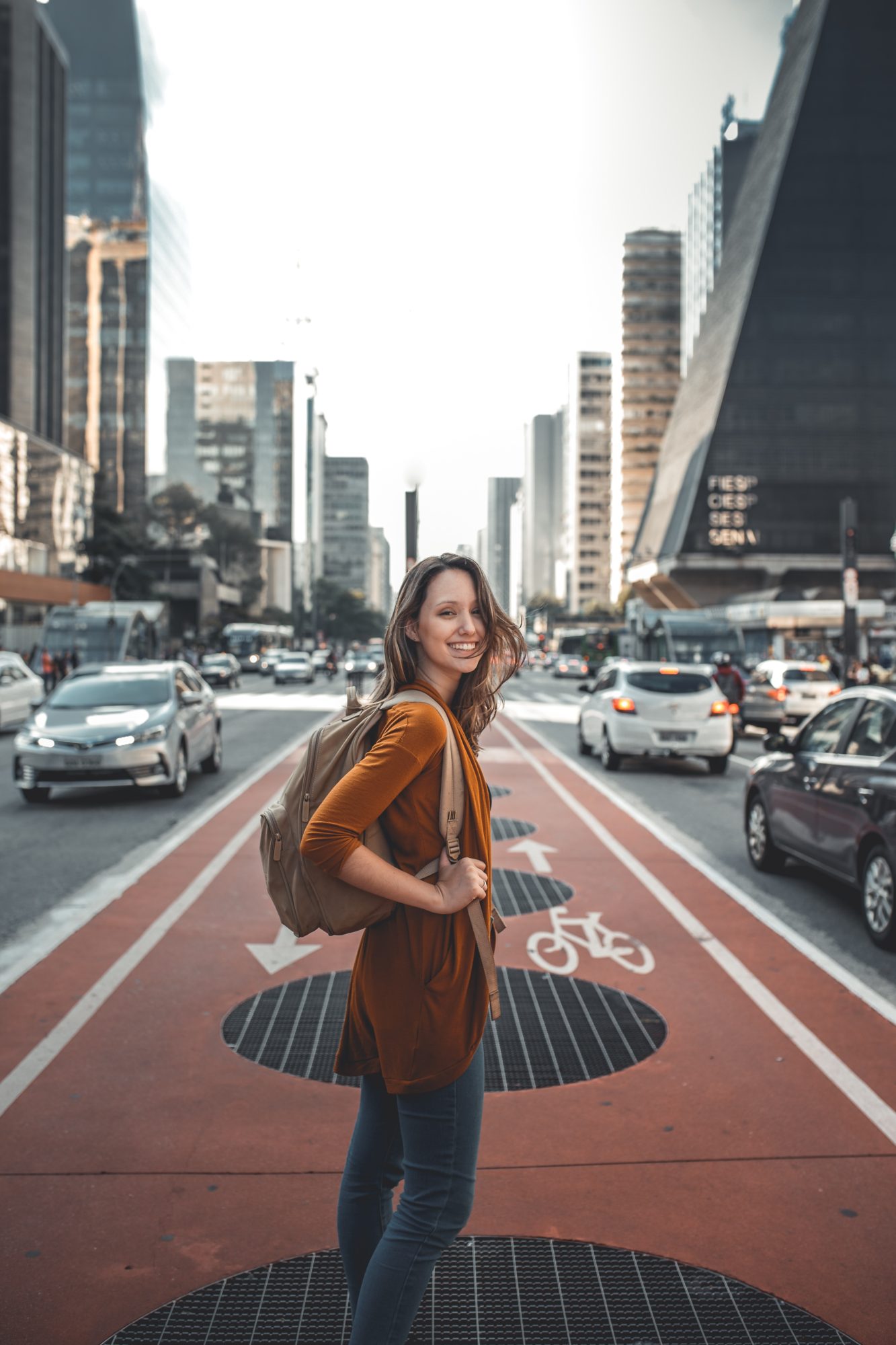 Must-have clothing for all types of travel:
Regardless of your travel plans, there are a few travel outfit items that you will want to bring no matter the climate of your destination. The following will be some of your go-to pieces:
1. Good quality shoes
No, this doesn't mean seven different pairs of shoes. Whether you need snow boots, hiking boots, comfy flats, or sandals, you'll realize quickly how thankful you were to have invested in a good pair of shoes to keep your feet happy and healthy.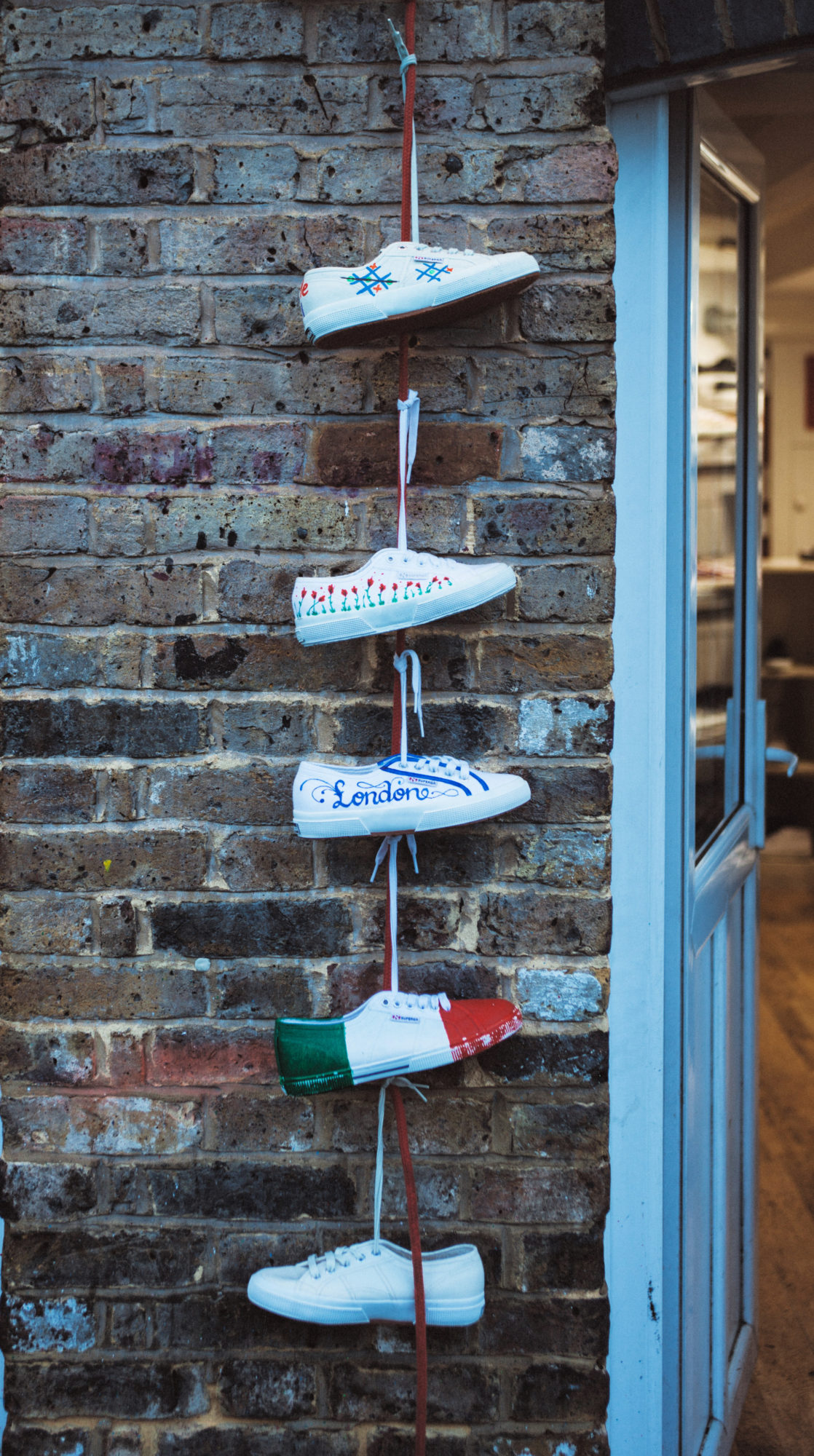 2. Black leggings and a cardigan
Black leggings and a cardigan are going to get tons of use no matter where you are going. Even in the hottest climates where you intend to live in your beach clothes and flip-flops, you'll realize quickly that the aircon can possibly be on full blast on a subway or café and you may end up freezing.
A cardigan can also be used as a backup blanket on those long bus rides or flights. Leggings can save you from nasty bug bites in humid weather. They can also be dressed up or dressed down which makes it easier to pack less in your luggage.
3. Versatile Travel Dress
What's more versatile than a dress that can be worn 20 different ways? Whether you're off to the beach, a night out, or cozying up at a campfire, you'll have the go-to dress-or-top-or-pants that you may just end up wearing every day. Best off, this one is wrinkle free!
View this post on Instagram
4. Plain and comfy t-shirts
Bring a few plain and comfy t-shirts that can go with any outfit. If you can, stay away from 100% cotton as it wrinkles easily and is not always sweat proof for those lugging large backpacks or heading into the humidity.
5. Swimsuit
Don't forget a swimsuit. Whether you're relaxing on a tropical beach or warming up at hot springs amongst a winter wonderland, a swimsuit is a must for your vacay abroad.
Keep your main travel outfit items neutral and dark. You can bring some colorful accessories to brighten up your style. Items such as headbands, scarves, necklaces, a watch, and earrings can change up any outfit.
Clothing to bring when traveling to warmer areas:
If you're off on a backpacking adventure into the tropical heat, you'll be able to live off of a bit less. The weight adds up quickly and if you plan on backpacking, you will definitely want to minimize. Bring items that you don't mind getting a bit dirty.
1. Boots/runners and sandals
You will need a quality pair of hiking boots or good runners and a comfy pair of sandals. Yes, two pairs of shoes are really all you need.
2. Non-denims and tank tops
You'll need a few pairs of non-denim shorts and tank tops. Denim is scratchy and doesn't mix well with sweat. Flowy shorts, skirts, and tank tops that aren't going to stick to your body are a good idea. Bring at least one pair of loose and flowy pants. They'll protect your legs from bug bites, sunburn, and any scratchy bushes that you may trek through.
3. Sports bras
Pack a couple of good sports bras, as you will find sports bras much more comfortable in the humidity. Regular bras are fine, but you'll realize that sports bras are much more practical, comfortable, and easier to pack.
4. A sarong
View this post on Instagram
A sarong is a must for any backpacker going somewhere warm. The bonus is that these can be used as a beach towel, blanket, pillow, skirt, dress, cardigan, and much more! If you're visiting a bunch of temples, it can be used to cover your knees or shoulders. It also fits easily into your bags when packing. You will not regret bringing this along for your trip abroad.
5. A rain jacket
Don't forget a rain jacket. Not just something water resistant to a slight drizzle. Tropical areas have two seasons—rainy and dry. Check the weather beforehand, but you will be thankful for carrying a rain jacket or poncho when you step outside.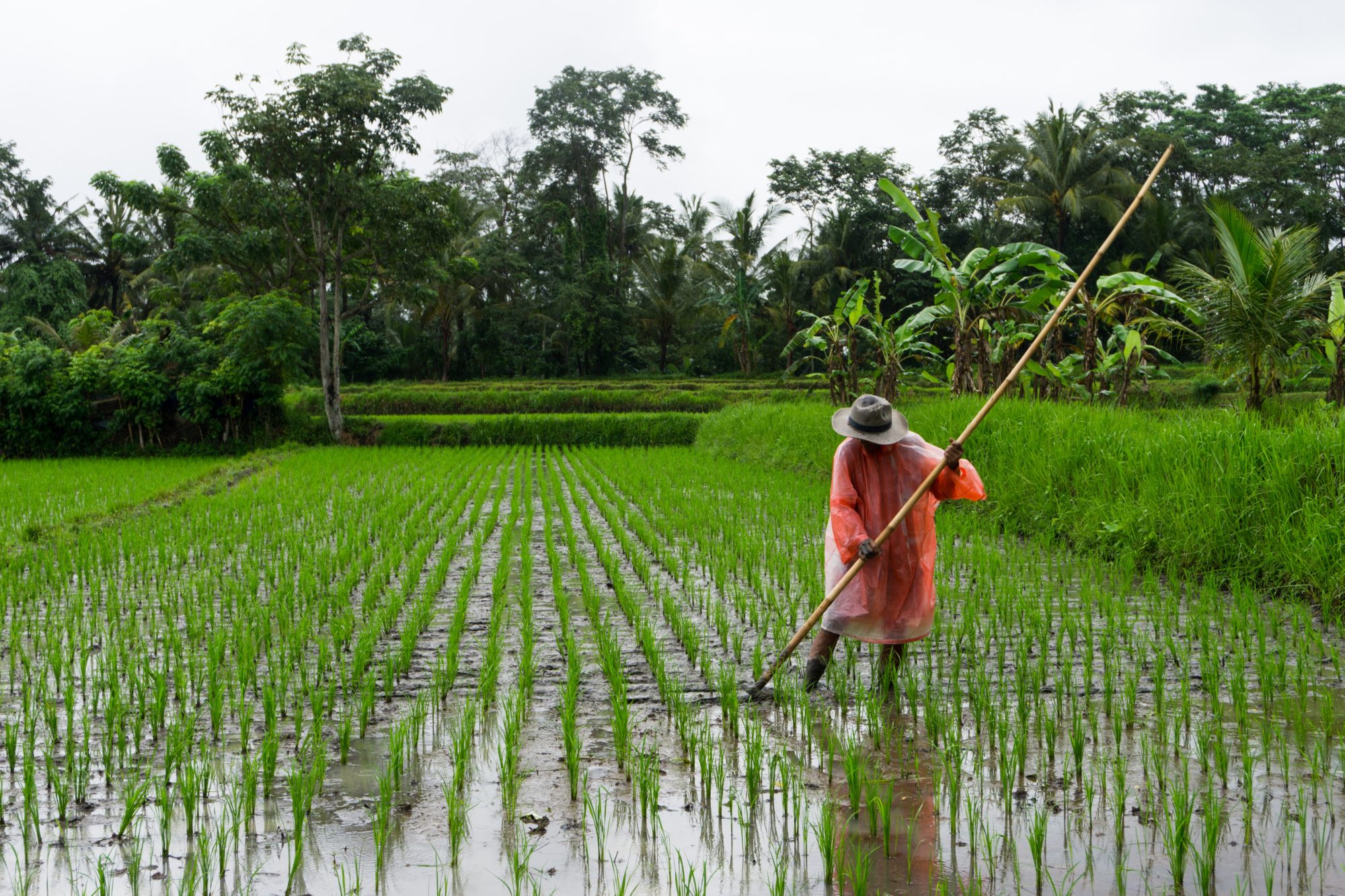 6. A hat
Bring a hat or buy one once you are abroad. Whether a baseball cap or a floppy hat, it'll keep the sun out of your face, saves you from bed head, and is an easy accessory.
If you're planning to travel in the heat, just accept the fact that you will sweat—morning, noon, and night! No fear, for you have flowy clothing, comfy sports bras, and hats or headbands to save your hair. But with that glistening glow of sunshine, you'll be looking great no matter the weather.
Clothing to bring when traveling to colder areas:
View this post on Instagram
Off on a cool and wintery holiday? If you are traveling somewhere cold, you will likely be wearing a similar type of travel outfit most days: your go-to jacket, a comfortable pair of pants, and boots to trek through snow or ice if need be.
1. Wear all of your bulky clothing items on the airplane
Puffy coat, sweater, boots, jeans or leggings, scarf, and beanie. Maybe it takes you a while to undress for TSA, but it's the best way to save space while traveling.
2. No more than two pairs of jeans/leggings
Whether you're a jeans or leggings gal, you really don't need to pack more than two pairs. Jeans are a bit bulkier, so if you like to wear both, wear your jeans on the plane and roll up your leggings into your luggage.
3. Sweaters and thermals
As for tops, a couple of easy to pack sweaters and thermals will barely be noticed under your bulky coat. So don't worry yourself too much about fashion and think practical. Don't bring all of your fat and chunky sweaters. Try to think thin and simple.
4. Stay neutral
If possible, keep your jacket, boots, and pants more neutral. You can get a pop of color with different scarves, hats, gloves, and leg warmers. These items will pack easily, keep you warm, and give you different options.
Clothing for long-term travel: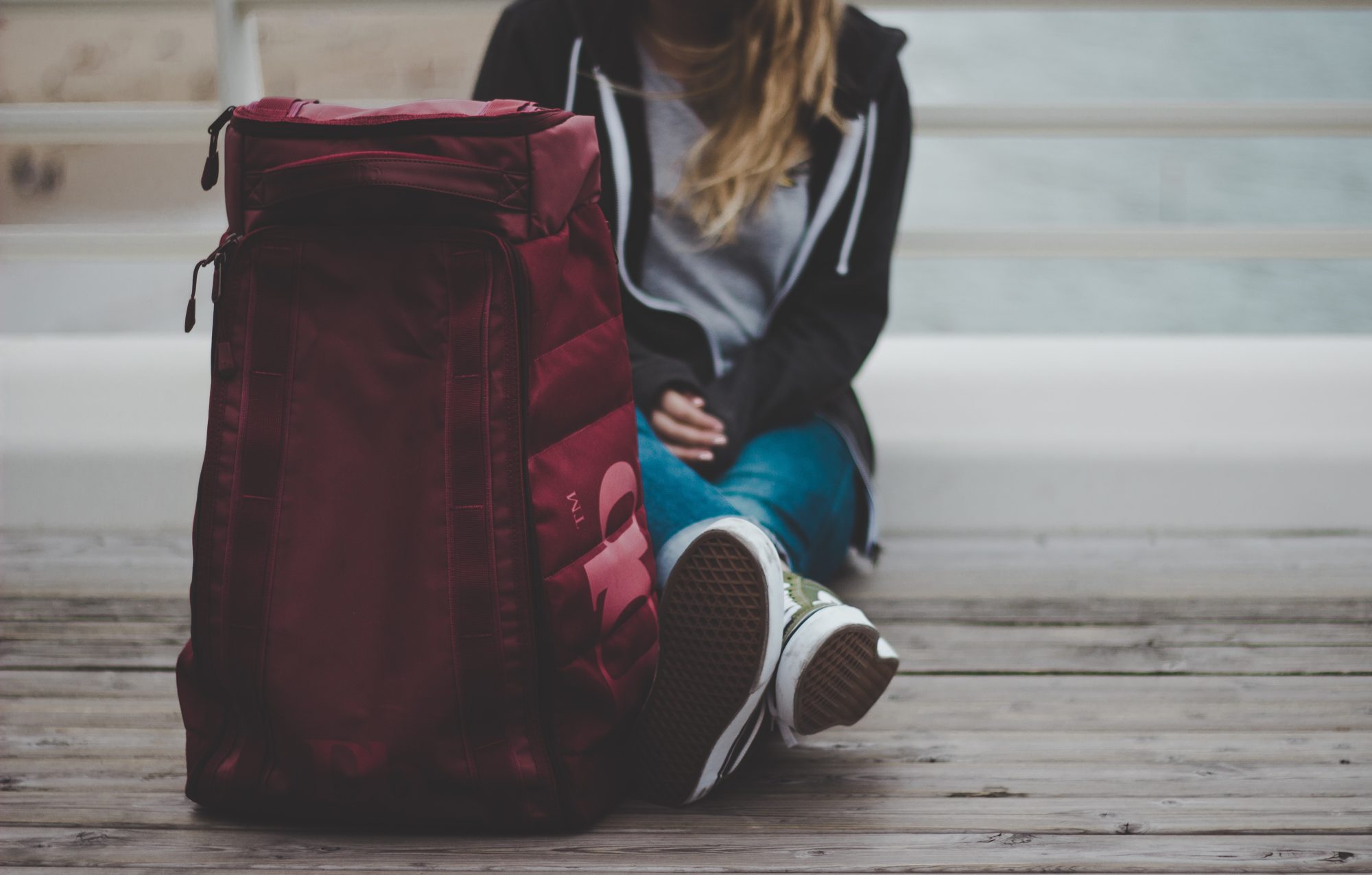 For those traveling longer than just a quick holiday, bring the basics and count on shopping abroad for anything else.
No need to shove every item you own into your suitcase.
Most clothing items can be bought once you are abroad. However, some people have their favorites from home.
Crucial necessities you may want to bring from home would be jeans, bras, thermals, favorite dress clothes, and hiking boots. You'll have less to worry about once you are overseas and can grab that cute vintage floral dress that you keep spotting in that new local shop.
Pro-packing tips:
Wear your bulkiest clothes and shoes on the airplane!

Either roll your clothes or grab some compression bags to easily fit your clothing into your luggage. Keep in mind, there's no wrinkle-free method, but you can always bring a

travel-sized steamer

to attack those creases upon arrival.

Pack your undies and socks last. They can be shoved into the crevices of your bags where nothing else can possibly fit.

Leave your super nice trendy designer clothes at home. There's always a chance of losing something, tearing it, or wanting to leave it behind to buy something else that you would replace it with anyway.

Don't overdo it! You will surprise yourself with the ability to live off of less when traveling abroad.
Packing to travel abroad is easy!
Overall, remember why you are off on your adventure away. You can still look and feel great even when packing minimally. Just keep your travel outfit neutral, keep it simple, and change it up with accessories rather than too many different bulky clothing items.
Bon voyage!

Suggested next reading: How To Pack A Suitcase Like A Travel Expert