There are so many wonderful and magical places in Scotland, as it is arguably one of the most beautiful places for scenery in the world. If you're looking for a summer road trip, I would definitely recommend Scotland, as the roads will be just as awe-inspiring as the locations and your Instagram feed will be on point.
The weather might not be perfect here, and yes it does get extremely cold, but trust me, don't strike it off your list yet—it's so worth it for all the history and scenery. From the Highlands to Edinburgh, I'll be sharing my top 8 magical places in Scotland.
1. Loch Ness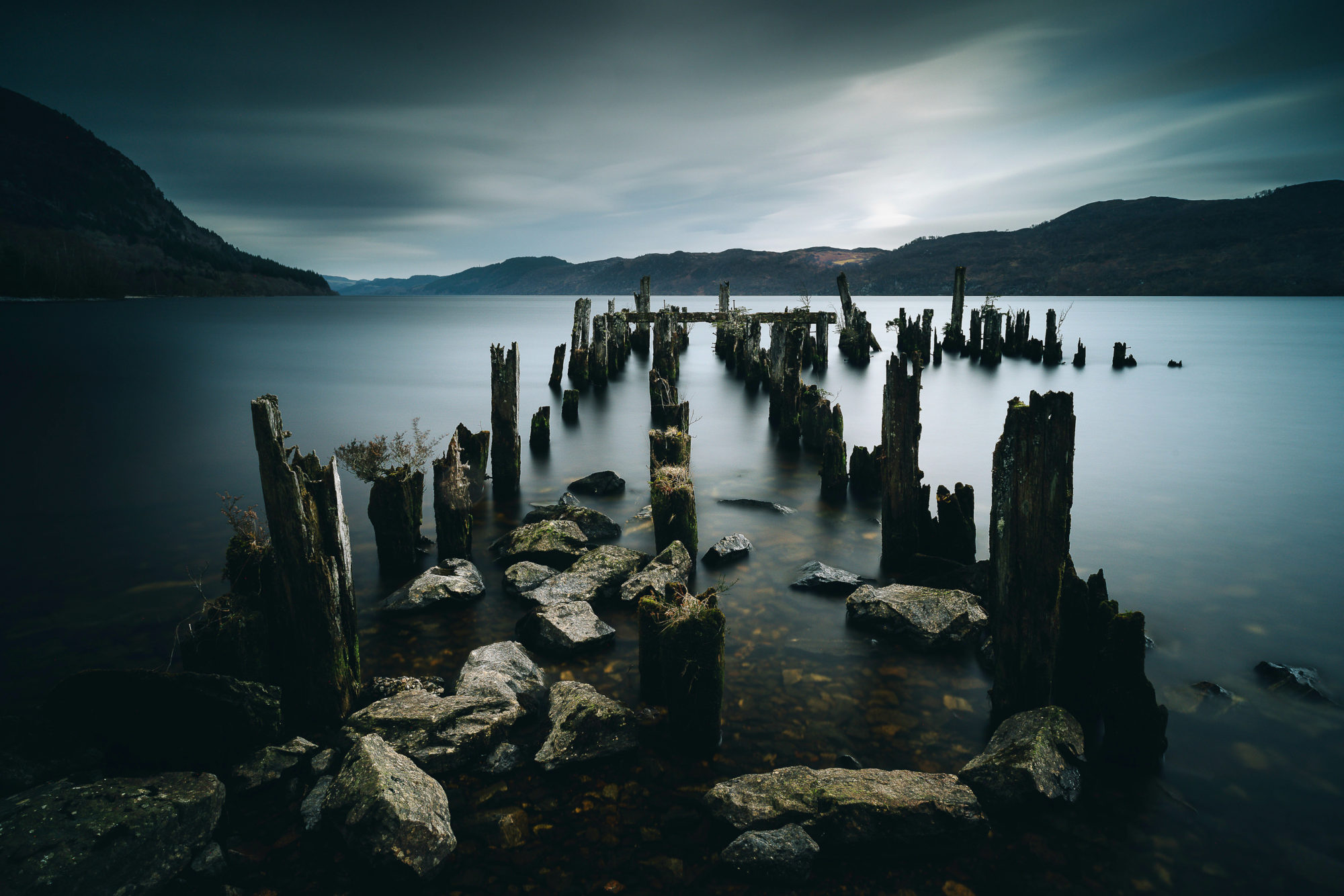 Situated around 13 miles outside Inverness, this is an absolutely gorgeous part of Scotland. If you're in the area, you can take a boat ride on Loch Ness to search for possibly one of the most famous folklore creatures in the world, The Loch Ness Monster A.K.A. Nessie, who is said to be a large aquatic monster who inhabits Loch Ness.
There have been many "sightings" of the creature, but no concrete evidence of its existence.
Loch Ness is great for family holidays and romantic getaways as it's got beautiful and somewhat dramatic scenery with nearby castles and lighthouses making it a great place for walks and wildlife.
2. Slains Castle, Cruden Bay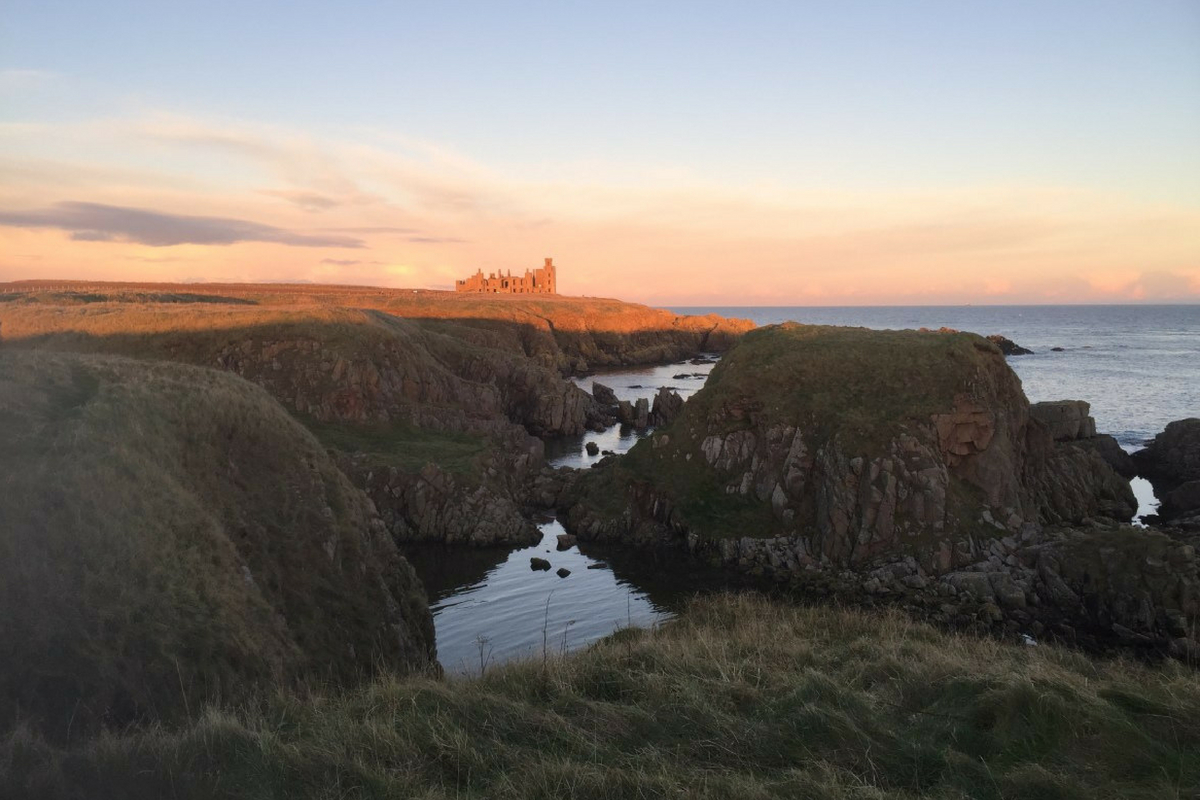 A 15-minute drive from Peterhead, Cruden Bay is definitely somewhere to put on your bucket list. Once you're there you'll find an absolutely gorgeous beach, beautiful views from cliffs, and it's only a short walk to Slains Castle.
The best thing about Cruden Bay is that it's 100% free and great for family/dog walks. Just don't go up the cliffs when it's windy because you will be an ice cube on your way down!
You can walk or take your car up to Slains Castle—I would definitely take the car on windy days. There are really great views when you've made it up there, and you can also walk around the castle ruins.
The original Slains Castle was built in 1597, but the ruins that are left are from the rebuild Francis Hay, 9th Earl Of Erroll, requested from architect John Smith in 1836.
3. Ullapool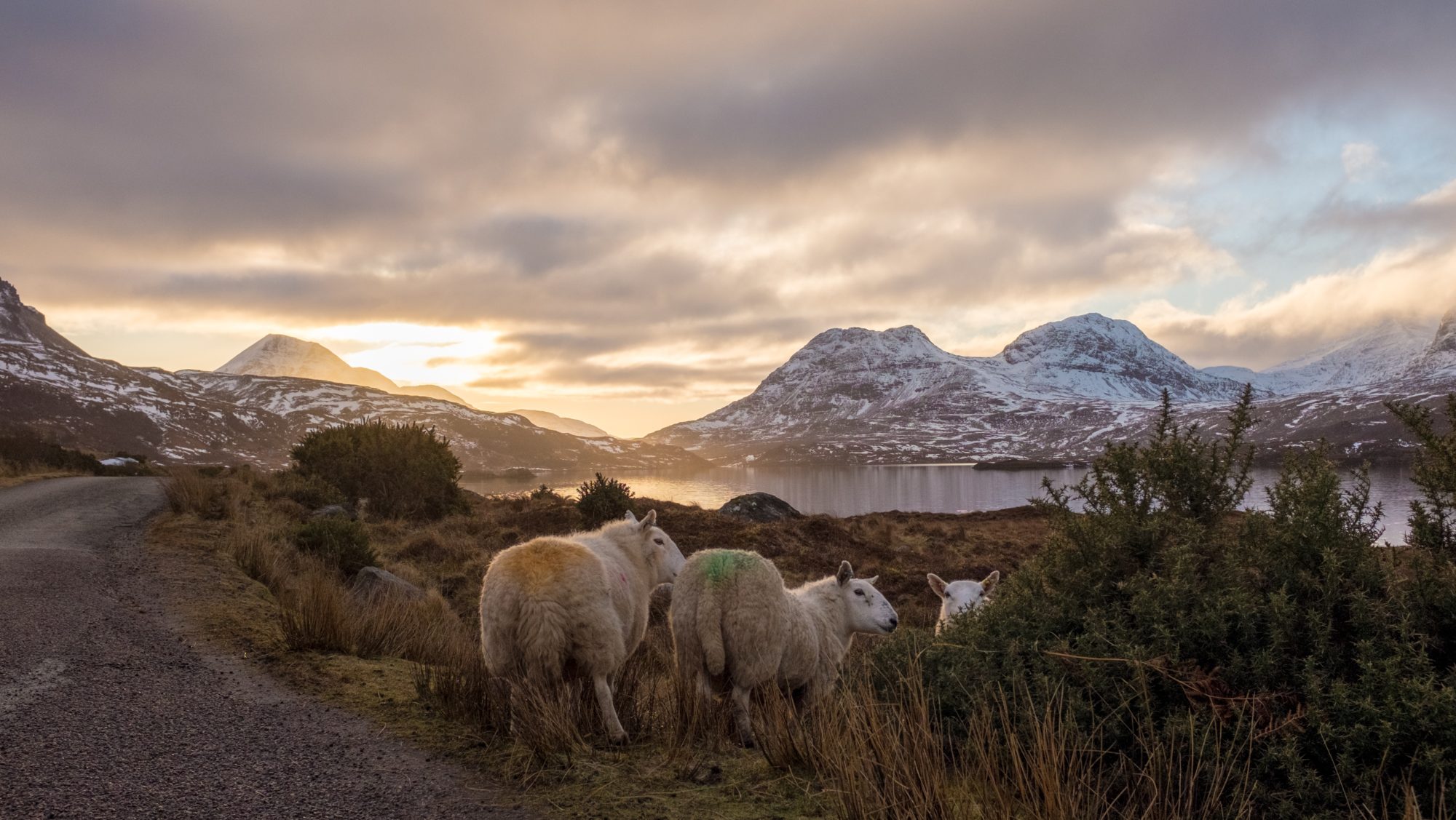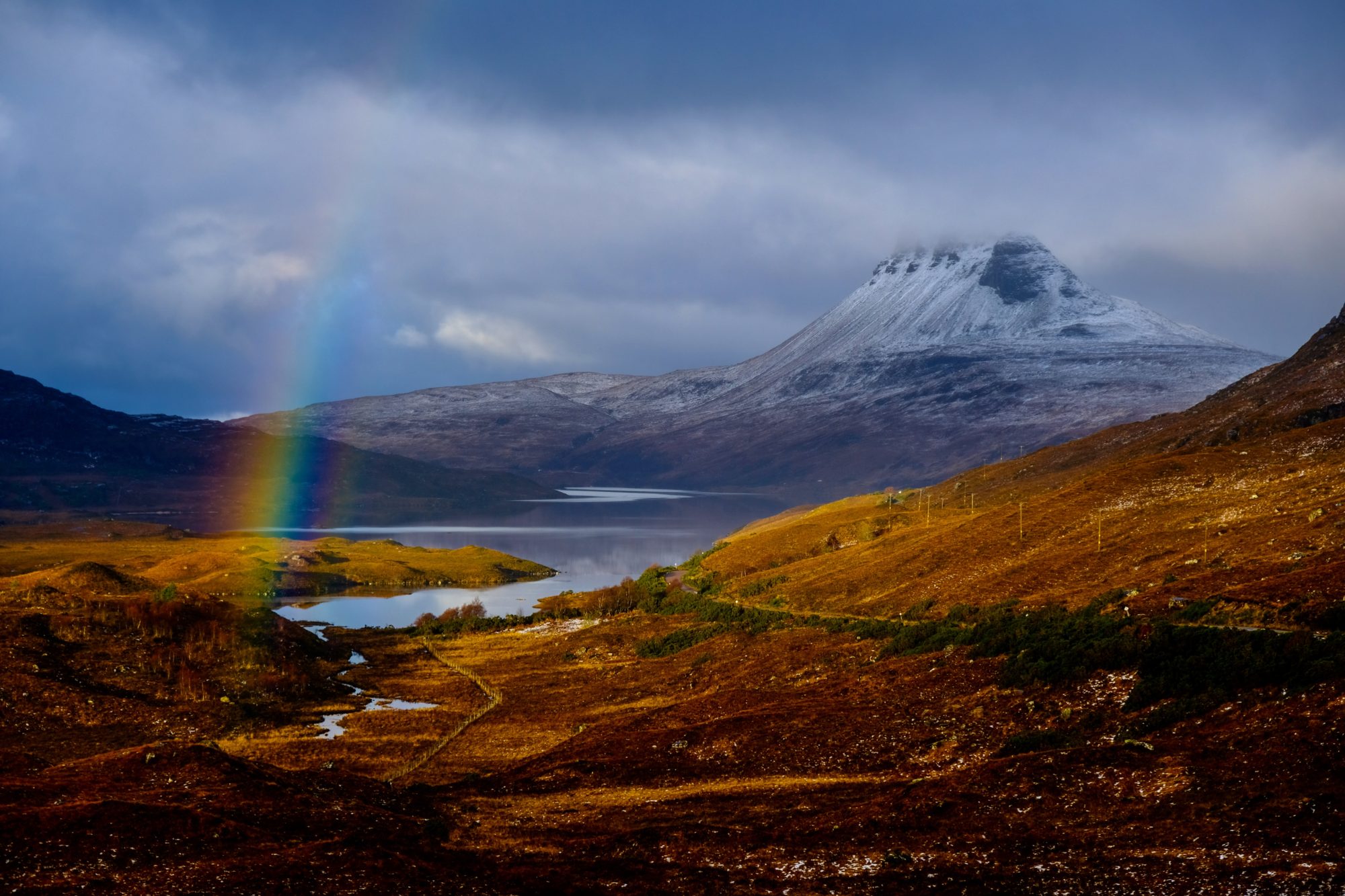 This is a great place to visit if you're in the highlands. It's not got much to it, but what it does have is charm and the perfect mix of sea and mountains. There are a few shops and restaurants (a lot of them serve fish, as you could imagine as it's mostly sea around the area) and there are regular boat rides to nearby—just as beautiful — places.
Not only is the drive up to Ullapool gorgeous as you're in the mountains for a lot of the journey, but Ullapool itself is a very picturesque place. If you're traveling there in September you should check out the music festival they hold, Loopallu. There was a meteorite that hit the area a looooong time ago, which is what gave it the unique shape…
4. Orkney
Now, this is probably the most beautiful and magical of all the places on the list and it has such an interesting history which you should definitely read about.
The best part of Orkney has got to be Skara Brae, which is the remains of a village that has been preserved that dates back to before the pyramids. You can actually walk around it and see furniture that was made around 5,000 years ago.

Another great attraction in Orkney is The Ring Of Brodgar, which is a Neolithic henge and stone circle thought to have been erected between 2500BC and 2000BC, although this is still uncertain as the area has not been fully excavated. As most henges don't have stone circles, this is quite an interesting place to visit.
5. Edinburgh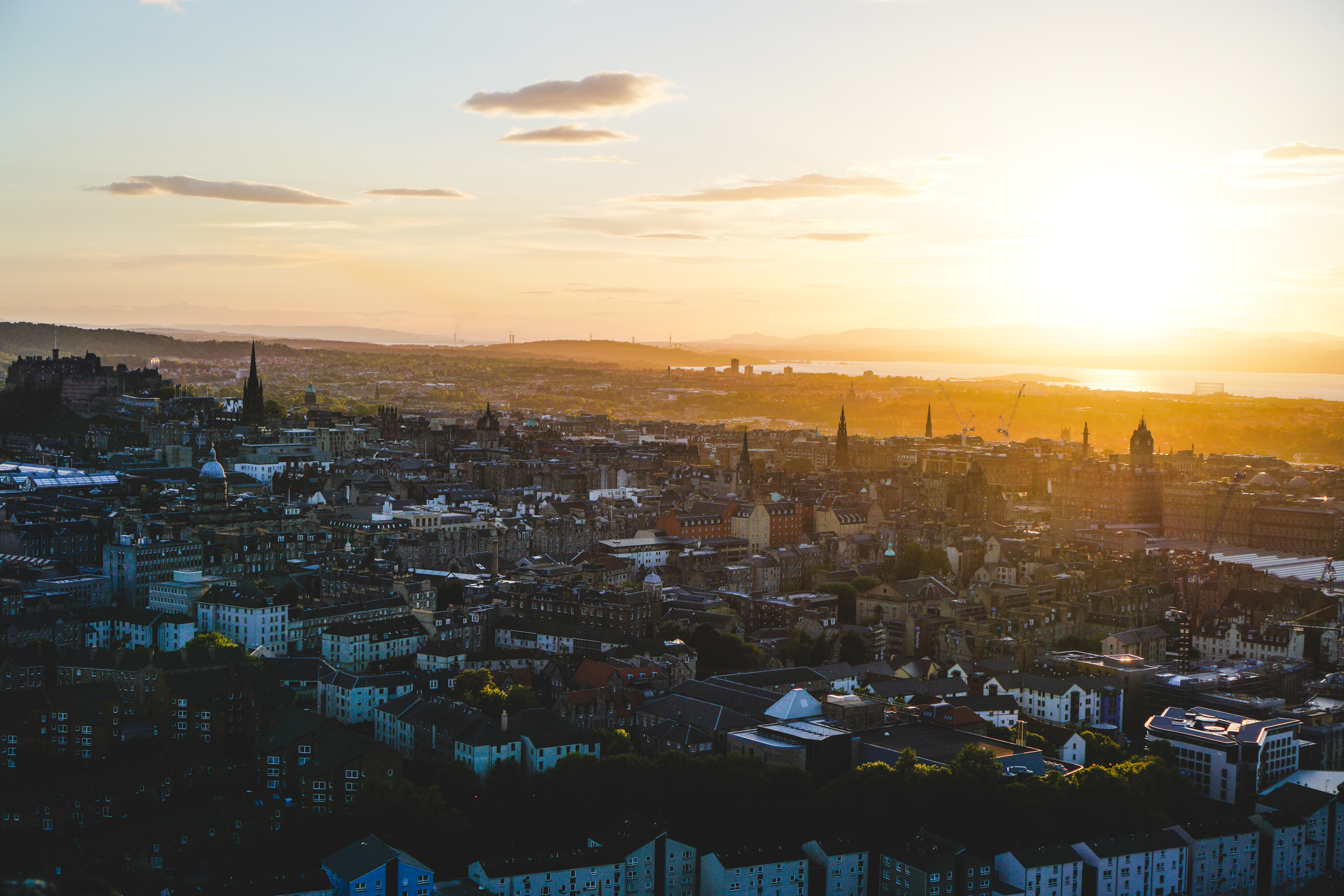 One of the most popular tourist attractions in Scotland, and for good reason, Edinburgh is an absolute must on your travels to Scotland. It's got so much to do and has a real old world feel to it. This is one of the places you could spend the entirety of your holiday in and not get bored.
I'd recommend the walking tours that teach you all about the history of Edinburgh because there are A LOT of amazing stories that can be told about the city, and you'll get to see places you wouldn't have thought to visit. If you go up Arthur's Seat or visit the castle you will get incredible views of the entire city.
6. Falls Of Feugh
A short walk from Banchory, The Falls Of Feugh is an absolute must. There is a bridge spanning across the river where you can watch salmon jumping upstream during the spawning season. In addition to this, there is also a fantastic little tearoom right beside the bridge which is always very accommodating.
There isn't much to Falls of Feugh, but it is a rare sight to witness the salmon jumping upstream and occasionally you can even see a heron or two sitting in the water.
7. Collieston
Although there isn't much in Collieston, it is one of the most beautiful places I have ever stepped foot in. Situated between Cruden Bay and Newburgh, Collieston used to be a well-established fishing village, but ever since the 19th century has been too small to support new fishing technologies.
Although the main attraction of Collieston is the beach, which is something out of a fairytale, it also has caves and cliffs you can explore nearby. Another great place to spend the day, especially if you're on a road trip around that area.
8. Strathyre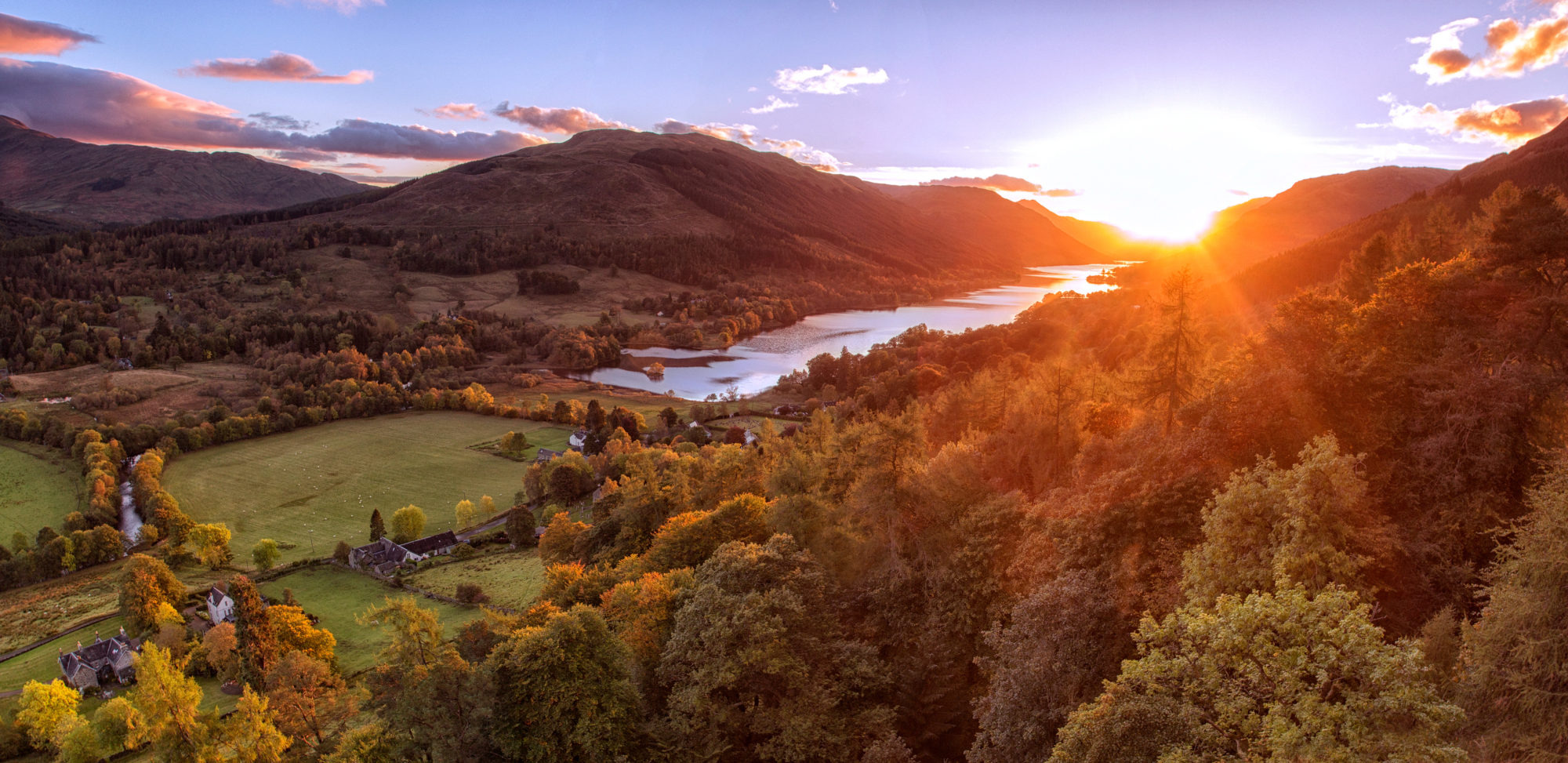 This is a beautiful Victorian village near Loch Lomond which has gorgeous views of Loch Lubnaig. It's surrounded by the Strathyre forest which is said to be home to the UK's oldest tree, thought to be up to 5,000 years old.
Just a few miles from here you can find Balquhidder Church Yard where Scottish folk hero Rob Roy MacGregor was buried. This is a great place for a getaway as you can stay in log cabins that are situated on the Loch Lubnaig.
---
Are there are other magical places in Scotland you'd like to see added to this list? Comment below!
Suggested next reading: One Simply Breathtaking Road Trip: The North Coast 500, Scotland