Agra is home to the world-famous Taj Mahal and a trip to India wouldn't be complete without admiring its perfect symmetry, shining marble walls, and impossible crowds. You can easily take a taxi, bus or train to Agra from the capital city, 
Delhi
, and there are plenty of choices for accommodation and food. There are some pricier hotels and restaurants with views of the Taj, or you can choose one of the hostels on Taj East Gate Road, a short walk from the entrance gate and some great cafés.
Getting around Agra isn't anywhere as easy as Delhi and there's a lot to see here so it's recommended to hire a tuk-tuk and driver for the day. We paid 800R (£9 / $11.40) which got us from our hostel all the way to Akbar's Mausoleum and back through winding streets to visit the main sights, listed below. You'll need at least two days to explore, but spend more time if you can!
1. The Taj Mahal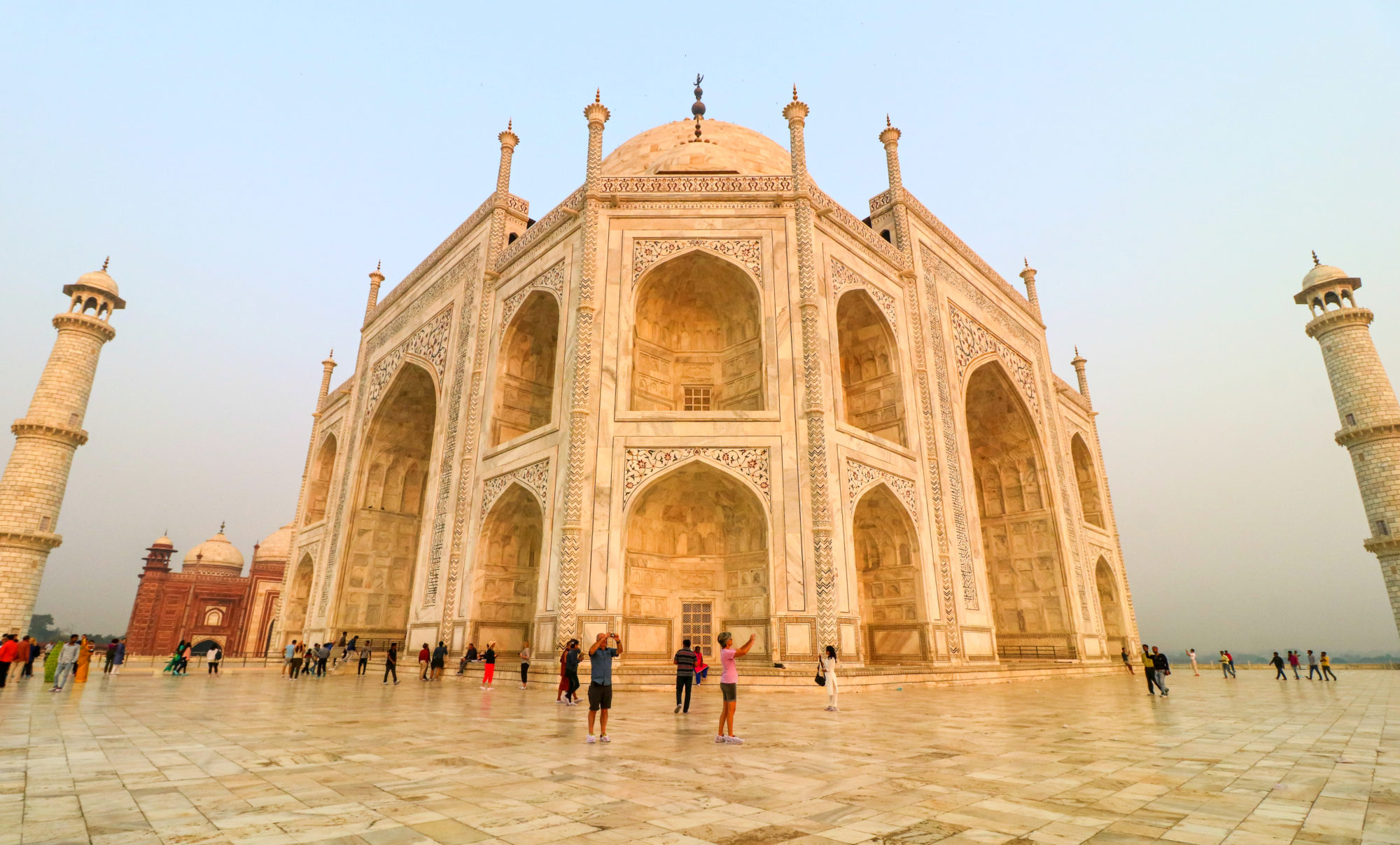 Without a doubt one of the most famous and beautiful buildings in the world, this mausoleum is a monument to lost love, built by Shah Jahan as a memorial for his third wife, Mumtaz Mahal. Pictures don't do it justice, it has to be seen to be believed. The intricate detail of the marble and precious stones, the scale and symmetry of it is incredible.
Entrance is 1000R (£11.25 / $14.25). You'll want to be up well before sunrise to get your ticket and be ready to queue for a while, even at that time. Lonely Planet has some great information on which gate to use. Once inside, you'll be able to roam around but be prepared to push and shove your way to get to the best photo spots, like the Princess Diana bench (that's not it in the photo above, the queue for it was bonkers even just after sunrise).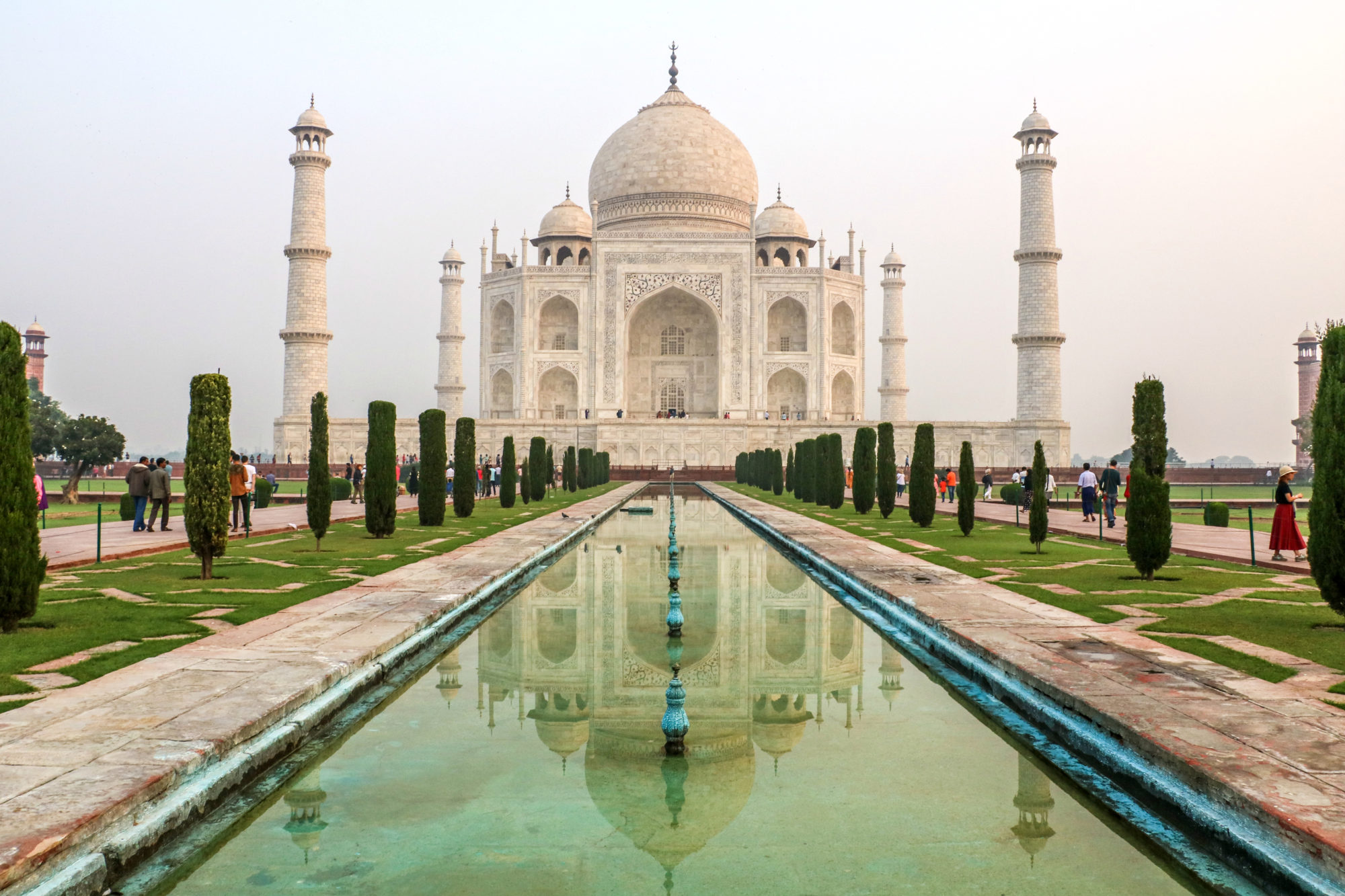 2. Agra Fort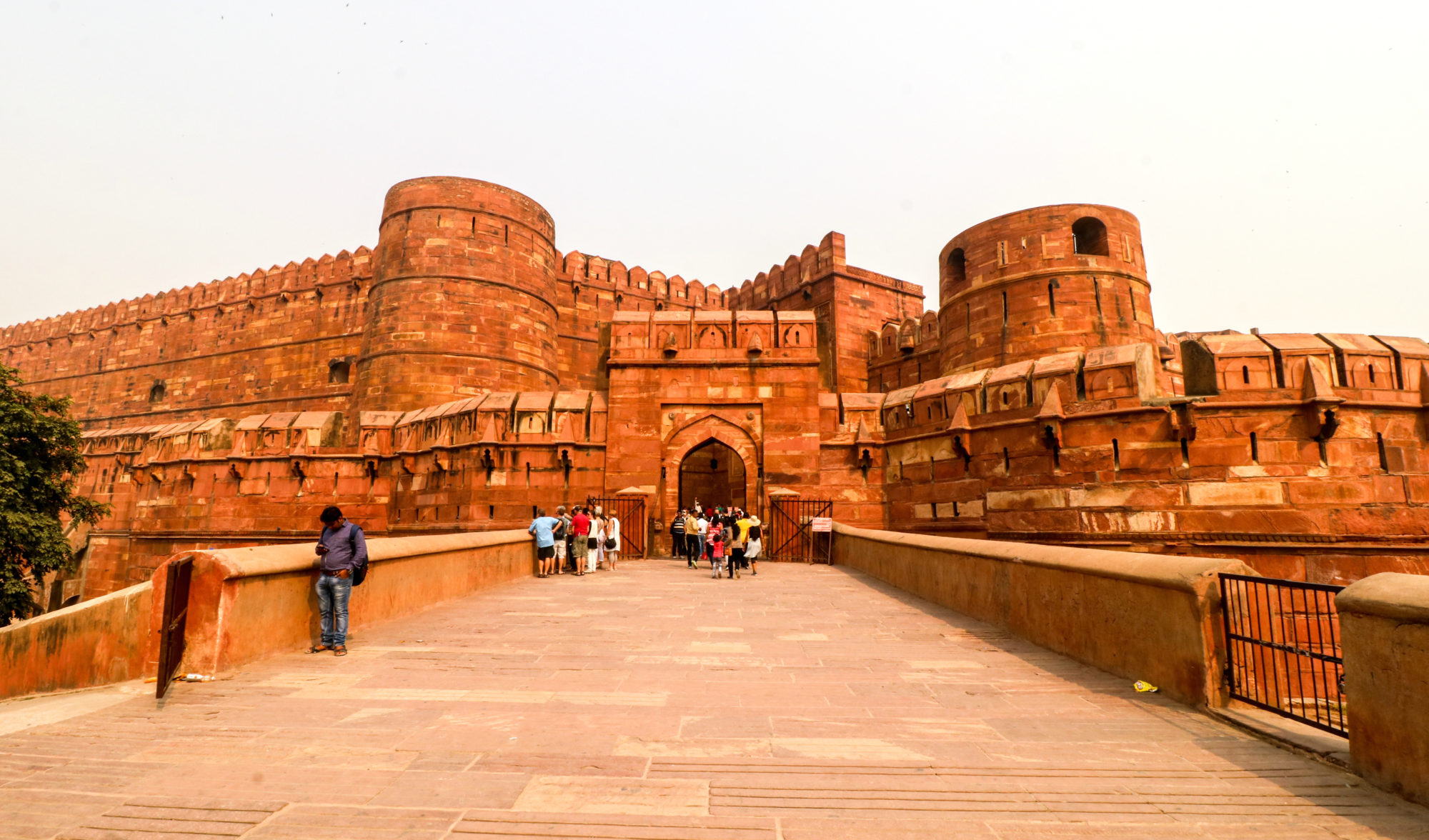 For the entry price of 550R (£6.20 / $7.80) this is one of the finest Mughal forts in India, but we didn't want to spend the money to go inside. If you've already seen the Delhi Red Fort then this one is similar, and you can just admire the impressive red sandstone walls from outside the fort, as we suggested doing in our Delhi article.
3. Akbar's Mausoleum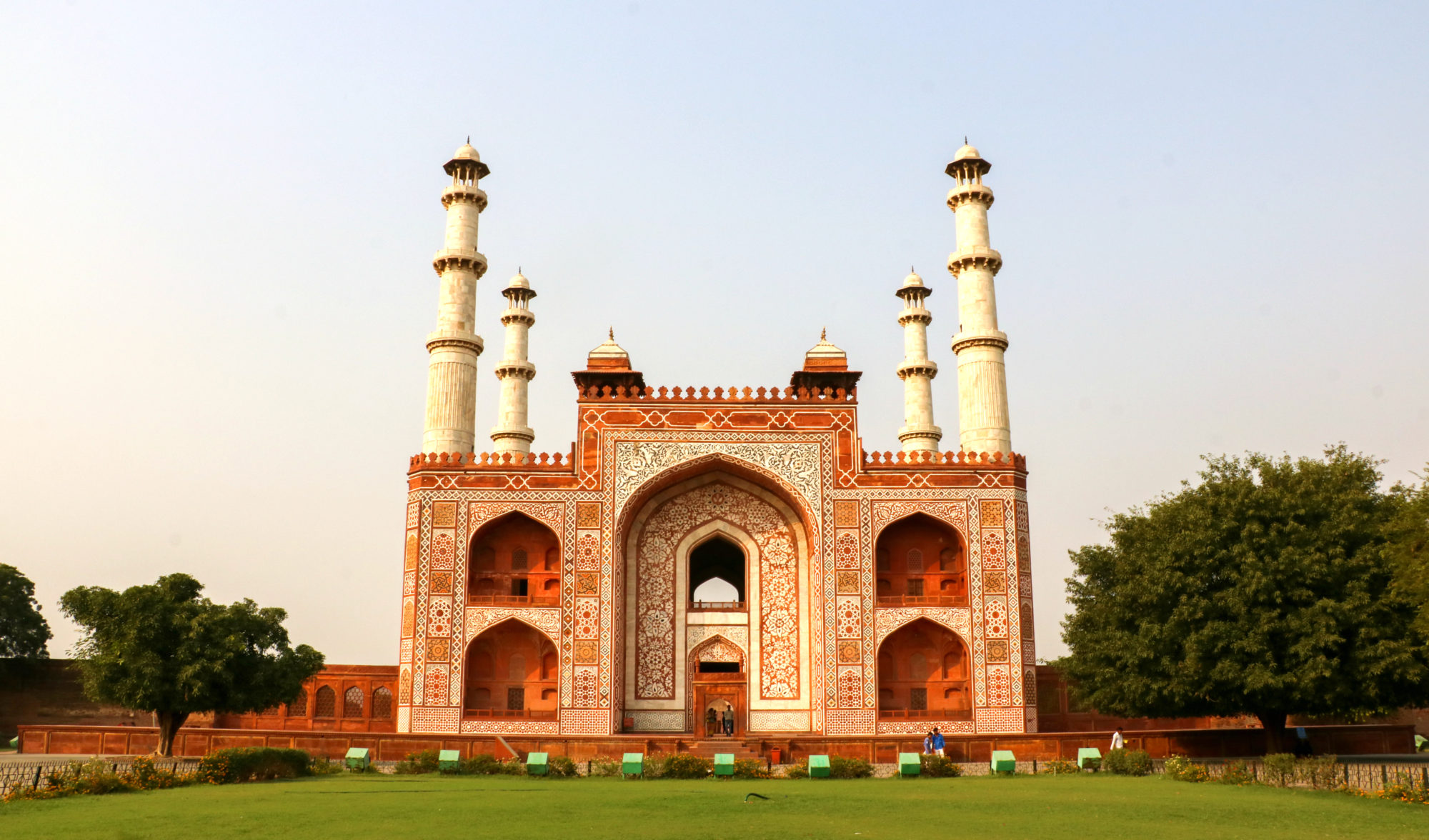 Even if you've already seen the Taj, this grand red sandstone and marble tomb shouldn't be missed. The small entrance fee of 210R (£2.35 / $3.00) is well worth it, the impressive gardens are a relaxing place to get away from the busy city streets, and the interior is beautifully decorated.
4. Itimad-Ud-Daulah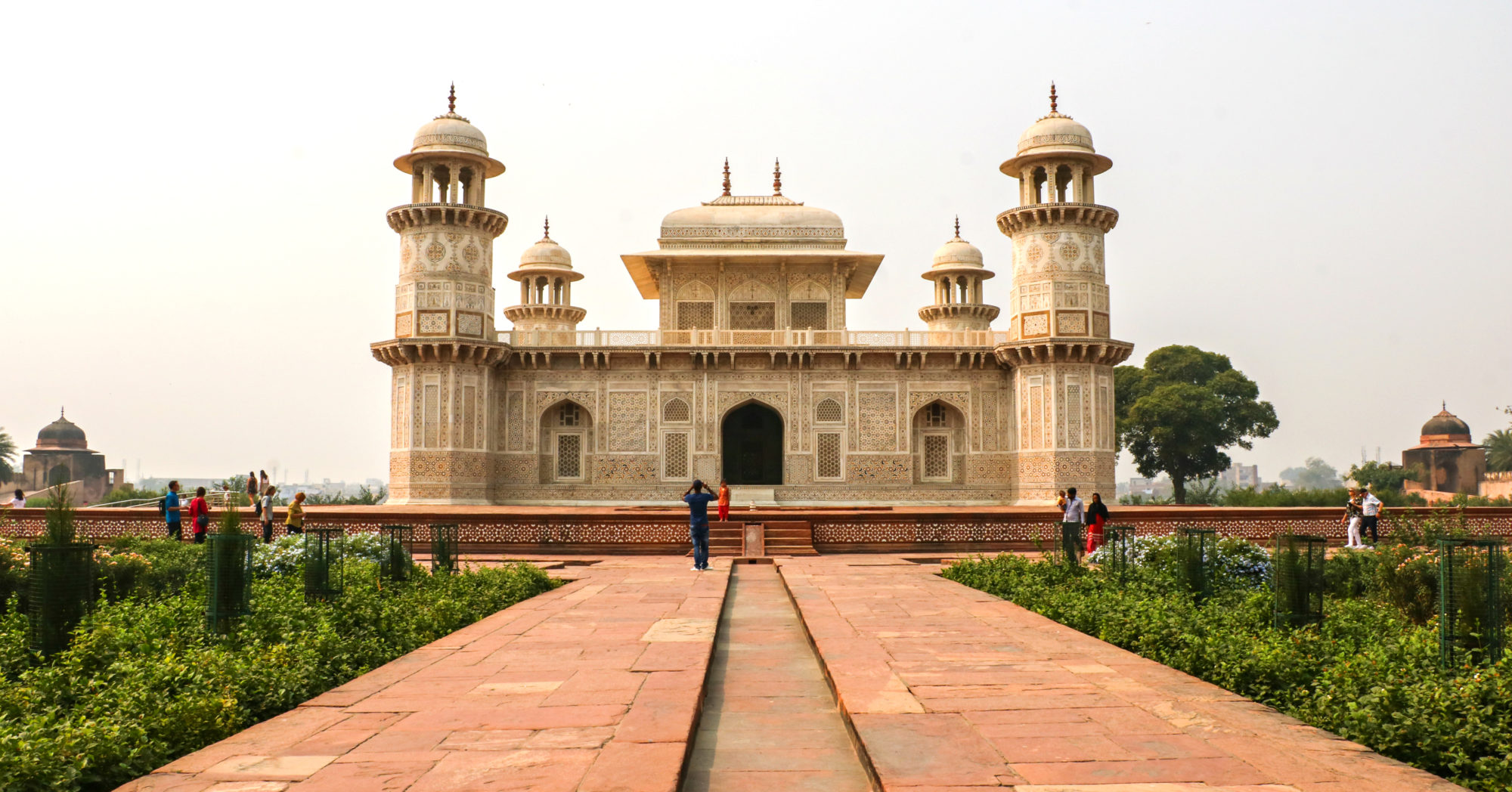 Known as The Baby Taj, this gorgeous tomb shouldn't be missed either. With another 210R (£2.35 / $3.00) entrance fee, it won't break the bank. Being built entirely by marble makes the finely carved lattice even more impressive, and it's another peaceful spot with its wonderful gardens along the east bank of the Yamuna River.
5. Mehtab Bagh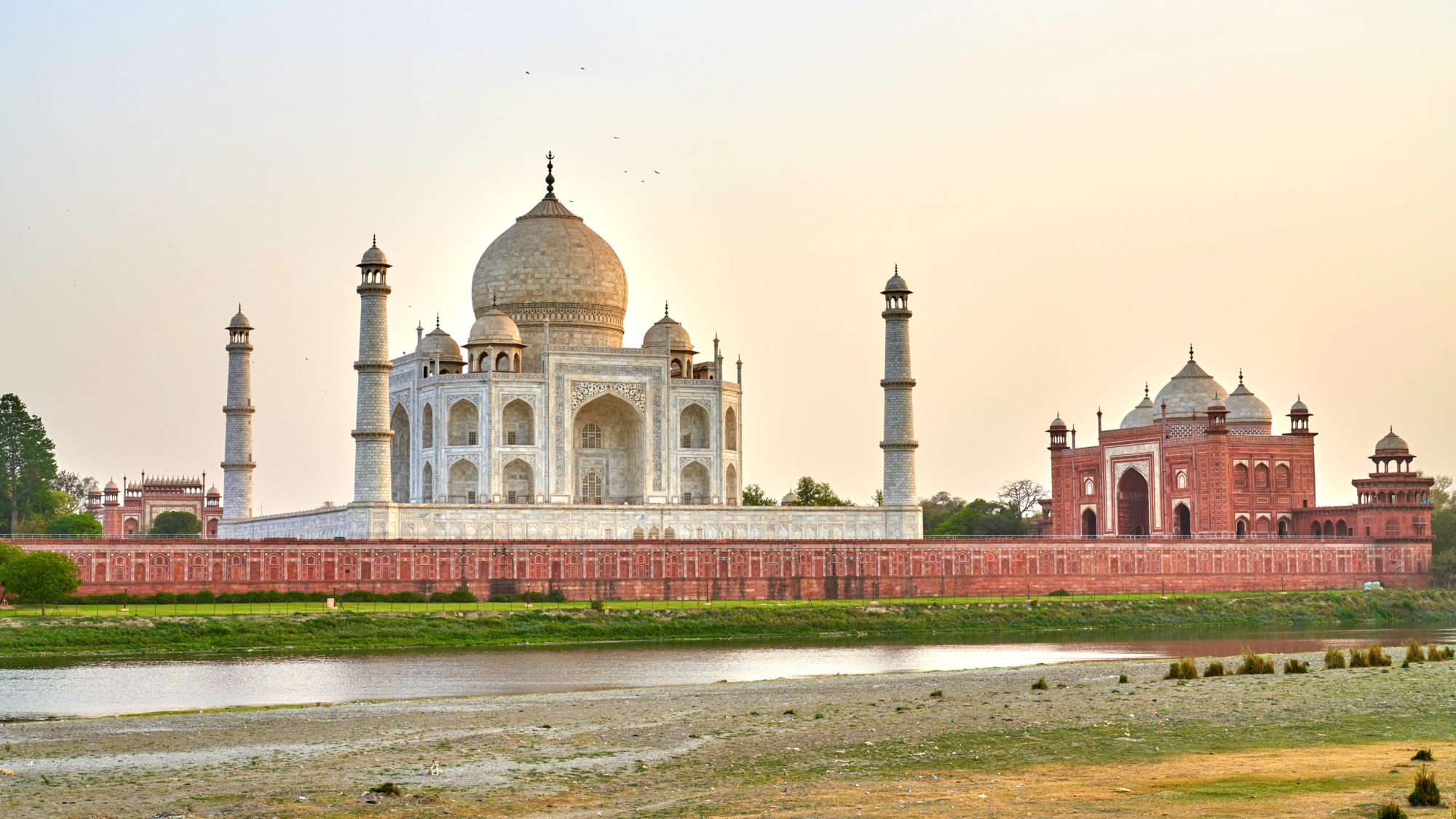 This park across the river from the Taj Mahal was built to stop the sands blowing across and slowly eroding the marble. The views are incredible and it gives you a great panorama of the Taj in all its glory. They say it changes colors multiple times during the day, and if you time it right you can watch it glowing red in the setting sun. There's a 200R (£2.25 / $2.85) entrance fee but it really is worth it.
Suggested next reading: 8 Amazing Places In Delhi That Have Beautiful Architecture & Bewitching History