1. Cliffs of Moher

The Cliffs Of Moher are one of the more beautiful attractions in Ireland. They are sea cliffs in the Burren region of County Clare Ireland. In Dublin, you can get day trips to The Cliffs of Moher, which is handy if you don't drive/don't know your way around Ireland. From the cliffs, you can see the Aran Islands, the Maumturks (mountains) and so much more! With great views and coastal walks, this attraction generates over 1 million visitors per year.
2. Temple Bar
Now before going to temple bar, let me warn you that you will leave with no money because it is SO expensive. Temple Bar is the cultural quarter of Dublin, it's where all the best pubs and restaurants are situated. I can personally recommend a restaurant there called "Boxty" as the food is phenomenal.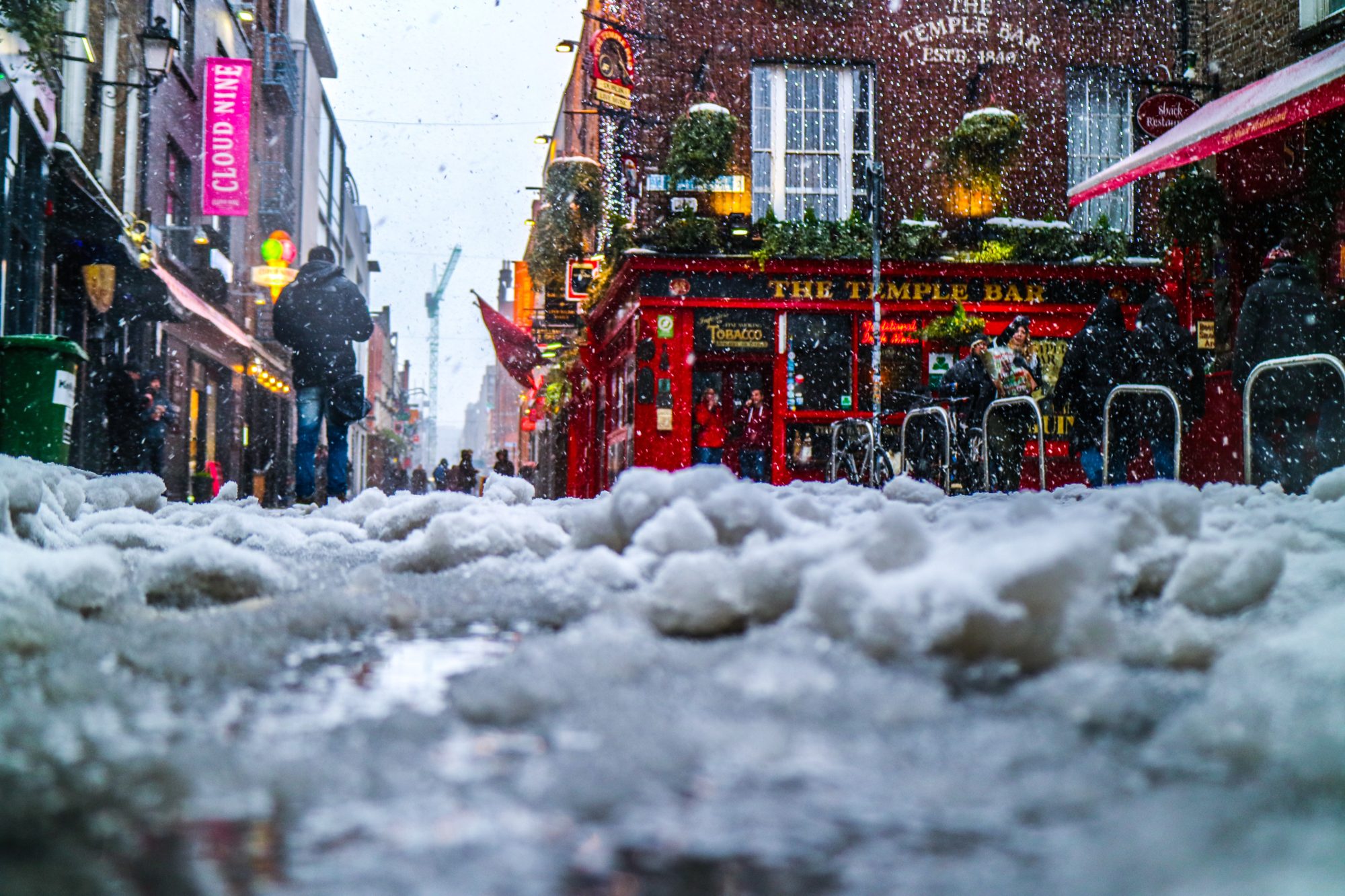 3. Phoenix Park
Phoenix Park was created 356 years ago and has so much history based around it. The park runs for 2.73 square miles. There is so much to do at Phoenix Park, such as Dublin Zoo, the President's home, Papal Cross, The Wellington Monument. If you take a bus tour you will find out a lot more about the history of the park.
4. Rock of Cashel
Also called Cashel of the Kings or St. Patrick's Rock, the Rock of Cashel was the traditional seat for the Kings of Munster for a good number of years before the Norman Invasion. Built on the rock of Cashel is a very well preserved round tower dating from the 1100's and Cormac's chapel, the chapel of King Cormac Mac Carthaigh which was consecrated in 1134. Definitely a must for photographers and historians.
5. Ha'Penny Bridge
The Ha'Penny Bridge is a pedestrian bridge erected in 1816 over the River Liffey and is made of Cast Iron. Originally the bridge was called "The Wellington Bridge" after the Duke of Wellington, but now the 'official' name of the bridge is actually "The Liffey Bridge", but it's better known as "The Ha'Penny Bridge".
6. Blarney Stone

The Blarney Stone is a block of limestone that was built into the battlements of Blarney castle. Situated around 5 miles from Cork, it is said that the stone gives anyone who kisses it "the gift of the gab" (an Irish and British expression meaning that one talks a lot!) The stone currently sits in a tower in Blarney Castle where tourists from all over can kiss it.
7. Kilmainham Gaol
A former prison turned museum in Dublin, when it was first built in 1796 it was called "New Gaol" to distinguish it from the old prison it was supposed to replace. There was no segregation in this prison meaning that men, women, and children were put together and cells often had up to 5 people put in them in the cold and the dark. It is now often used in film and television shows to depict prisons.
8. Christ Church Cathedral

Also known as The Cathedral of The Holy Trinity, this cathedral sits in Dublin. Founded in 1030, this cathedral now belongs to the Church Of Ireland and everyone is welcome to join in with their liturgy. It's just as beautiful on the inside as it is on the outside so I definitely recommend a visit. Dublinia is also right next door so you could make a day trip out of it (see tip 12).
9. Guinness Storehouse
When you tell people they are going to Dublin the first things they ask is, "Are you going to the Guinness Storehouse". This is because it is one of the most popular tourist attractions in the city. You can get a tour of the storehouse which has been there since 1759 and even a pint of Guinness at the end.
10. Blarney Castle
Home of the Blarney Stone, this castle is a medieval stronghold in Blarney. The castle dates back to before 1200 although the original building was destroyed and the current castle grounds were built in 1446 by Cormac Laidir MacCarthy. A great day out for families and history nerds.
11. Jameson Distillery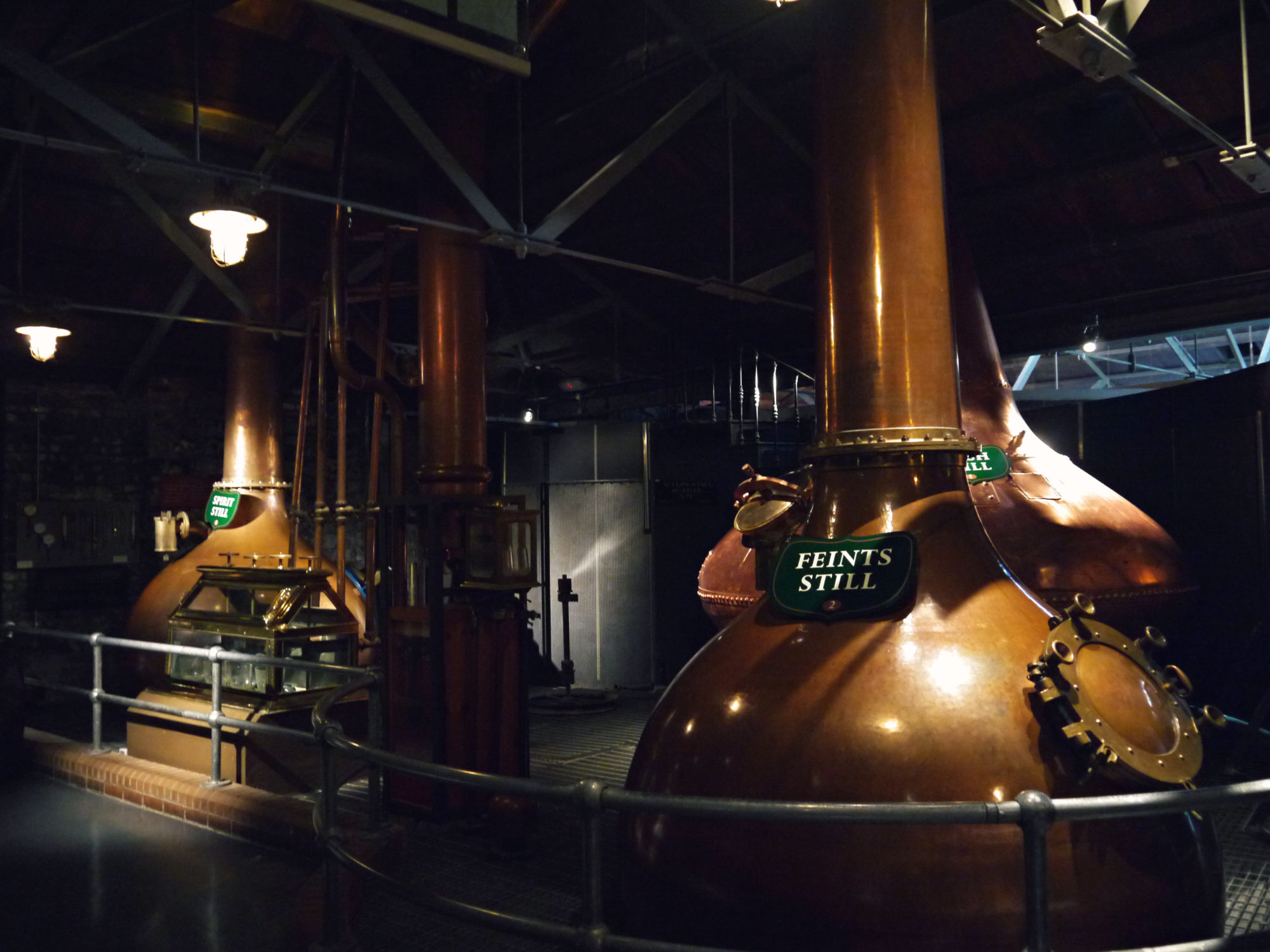 An Irish Whisky tourist attraction which was where Jameson Whisky was distilled until 1971, however, it now serves as a visitors center that offers guided tours. Originally known as Bow Street Distillery it was established in 1780. If you're not a fan of Guinness, definitely give the Jameson Distillery a visit because you'll get whiskey at the end of the tour.
12. Dublinia
Want to learn more about the Vikings that inhabited Ireland? This is the place to go. It's a very interactive museum and is fantastic for kids. Situated near Christ Church Cathedral I recommend a visit.
Tickets cost €9.50 for an adult and €6.00 for a child 4 and over. Here's their website: http://www.dublinia.ie/
13. The National Wax Museum Plus, Dublin
Situated in Dublin, this wax museum is a must-do. They've got wax figures of everyone, from Jedward (you'll know who I mean if you're Irish or British) to Oscar Wilde to Freddie Kruger. This is great for kids and adults alike and they even have photo opportunities.
14. Skellig Islands

Previously called "the Skellocks", the Skellig Islands are two steep and rocky islands. The smaller of the two is Little Skellig which is closed to the public, though is also the home of Ireland's largest—and actually one of the world's largest—northern gannet colony. The bigger island is Skellig Michael A.K.A. Great Skellig. On Skellig Michael, there is a sixth-century Catholic Monastery.
15. Dublin Castle

Originally built as a defensive fortification for the Norman city of Dublin, it later became a Royal residence. The castle itself is used for the inauguration of Irish Presidents and hosting official state visits, however, you are free to book a guided tour of the grounds.
16. The Leprechaun Museum
This is a museum dedicated to Irish folklore and mythology. It's more of a storytelling experience than a history-focused museum, but it's nonetheless very interesting. Each session lasts around 45 minutes and is great for families with kids 7+.
17. Giant's Causeway

Giant's Causeway consists of 40,000 basalt stone columns which were left by a volcanic eruption 60 million years ago. It is now a UNESCO World Heritage Site. You can get personalized guided tours or follow trails and take in some beautiful coastal scenery.
18. St. Stephen's Green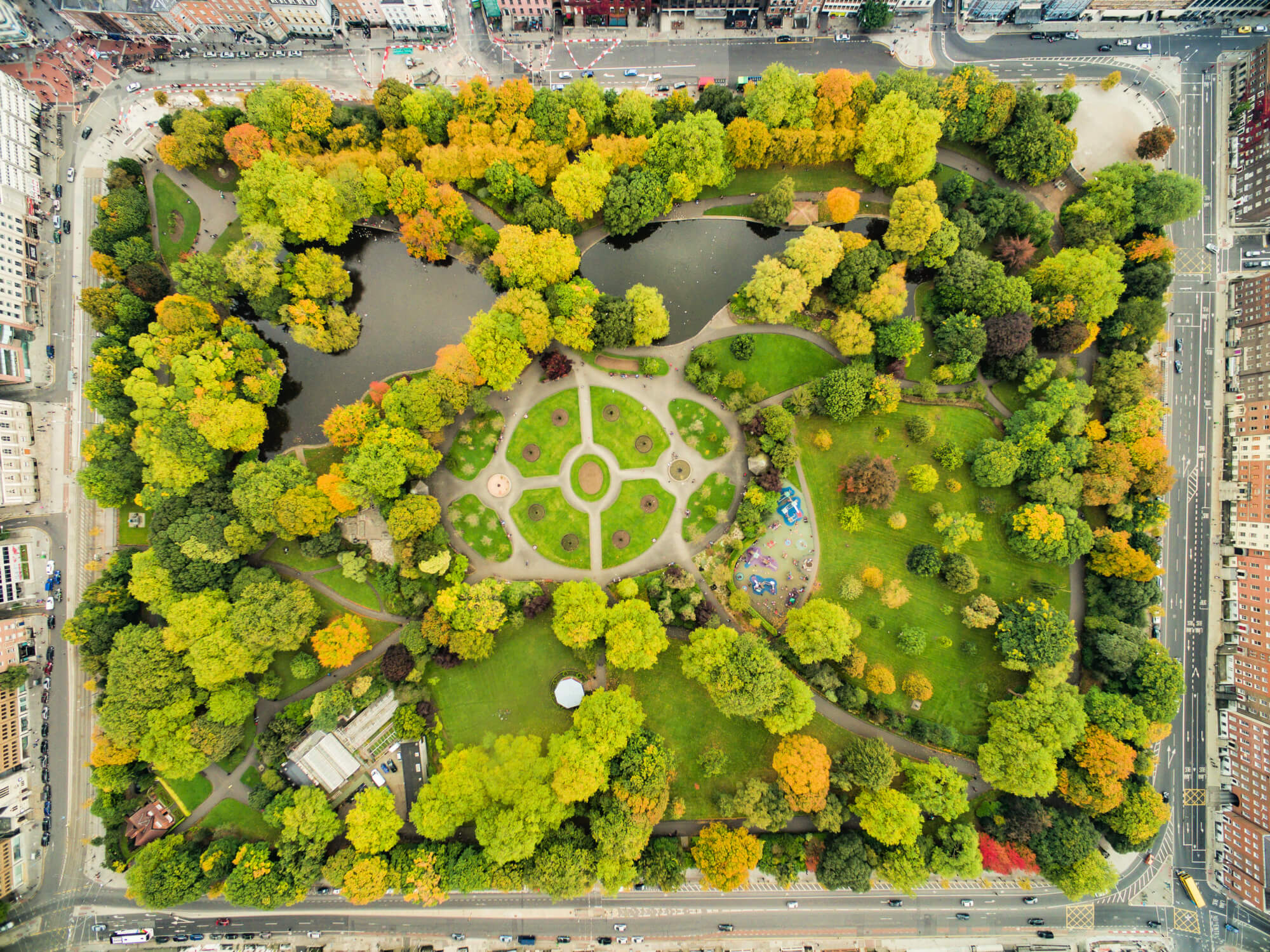 A city center park in Dublin. It sits next to Grafton Street, Dublin's main shopping street. Before 1663, the green was a marshy area used for grazing, in fact, it wasn't re-opened to the public until 1877. The space is filled with memorials, statues and even a fountain.
19. King John's Castle
This is a 13th-century castle on King's Island in Limerick. The actual site dates back to 922 when the Vikings inhabited the island, though the castle itself wasn't built until 1200 for King John. It's known as one of the best preserved Norman castles in the entirety of Europe.
20. Bunratty Castle
A large 15th-century tower house in County Clare, Ireland. The present structure of the castle was built by the Macnamara family around 1425 and is now a major tourist attraction. It's famous for its medieval banquets which have been running since 1963.
PS. If you're finished with Ireland now, to learn about awesome places to visit in Scotland click here!