Graffiti. Tags. Street art—as it is commonly known today—used to have a negative connotation and was thought to be done by criminals or vandals. It has only become mainstream in the last decade as festivals and street artists have had their profiles raised. The biggest reason for street art's exponential growth can be attributed to Instagram. As more and more people share their lives through pictures and videos on the social media platform, street art murals became must-see destinations for tourists when visiting different cities. Today, in many cities, there are specific districts where street artists are either legally allowed to create their art or it is a well-known area for beautiful art. While it has become more and more popular for cities to create an area specifically for street art, these 7 cities stand out for the amount and quality of street art they contain.
1. Valparaiso, Chile
Valparaiso, a small, bohemian town on the shores of the Pacific Ocean, is a street artist's dream. Almost every inch of the city is covered in art! While there are many tours that give you background on the different works, the best way to see the city and its art is by wandering around. The most famous street art is the, "We are not hippies, we are happies" mural that is painted across a sitting area at the top of one of the many hills in Valparaiso. The view from the top is absolutely stunning!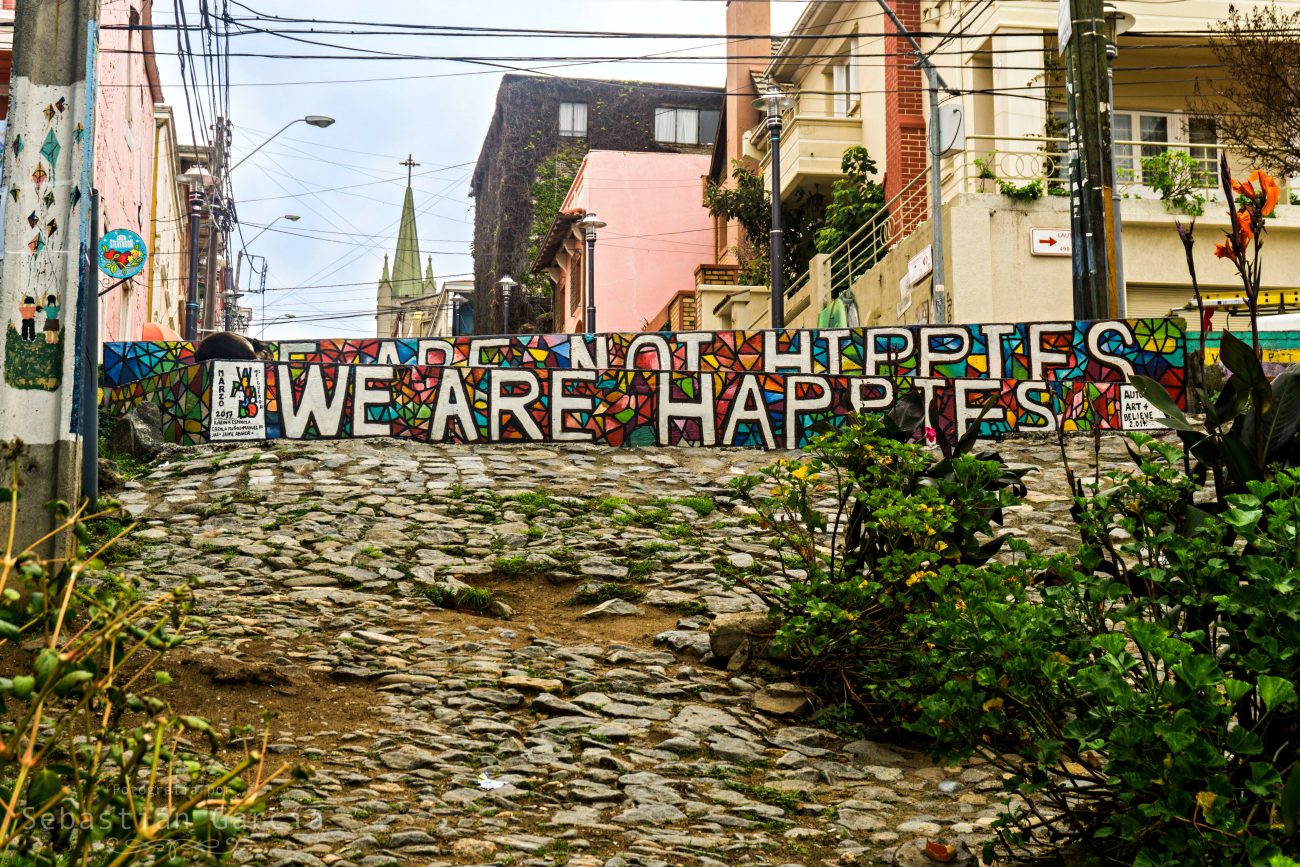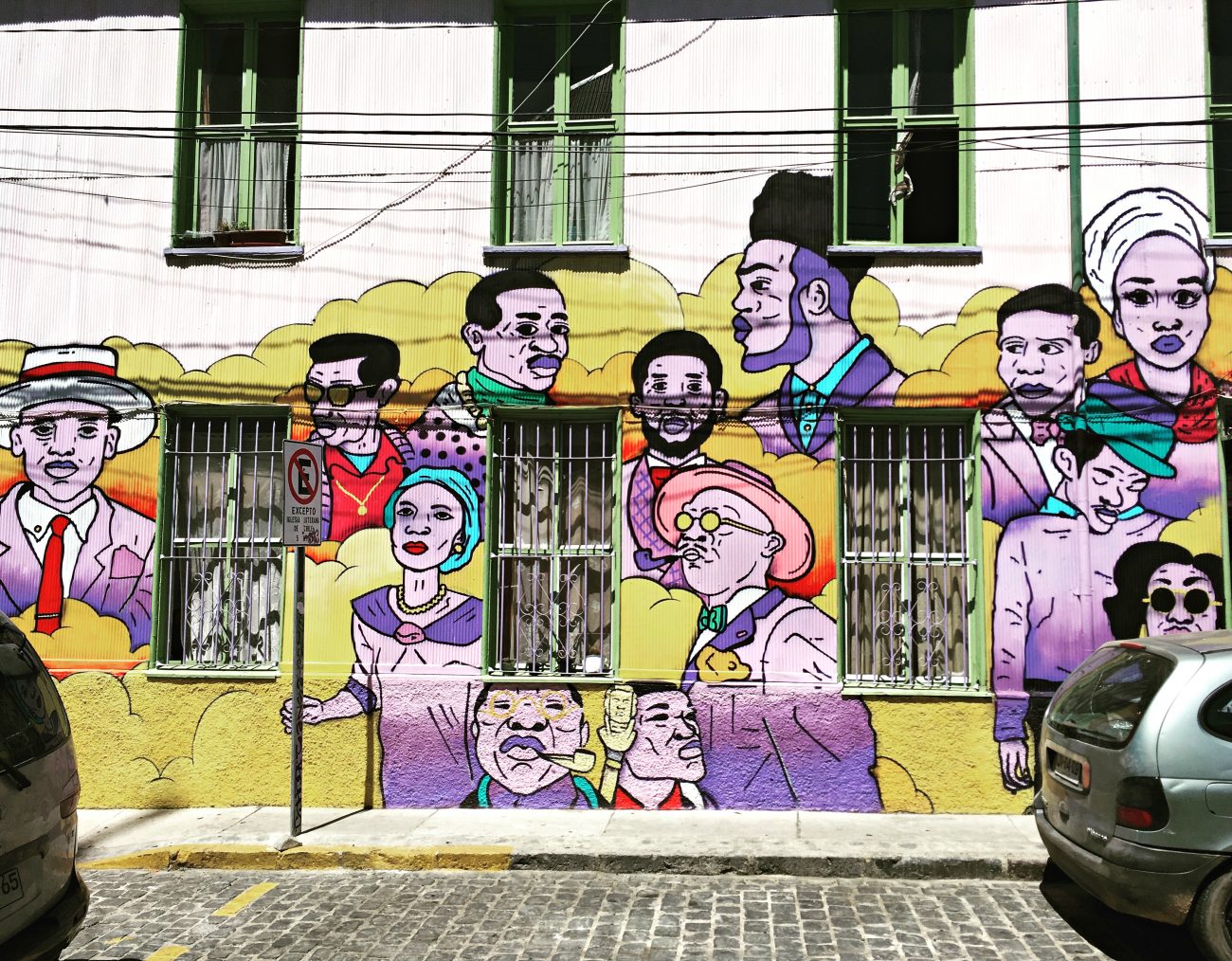 2. Bogotá, Colombia
South America is known for its incredible street art, but Colombia is at the top of the list. Bogota is both the capital of the country and the street art scene. Due to its long history of drug smuggling, political unrest, and violence, Colombia has some fascinating street art filled with political undertones. Home to over 5,000 murals all throughout the city, street art in Bogota has been legal since 2012. Head to the Chapinero district to see some of the best works, although you really can't go wrong anywhere you go.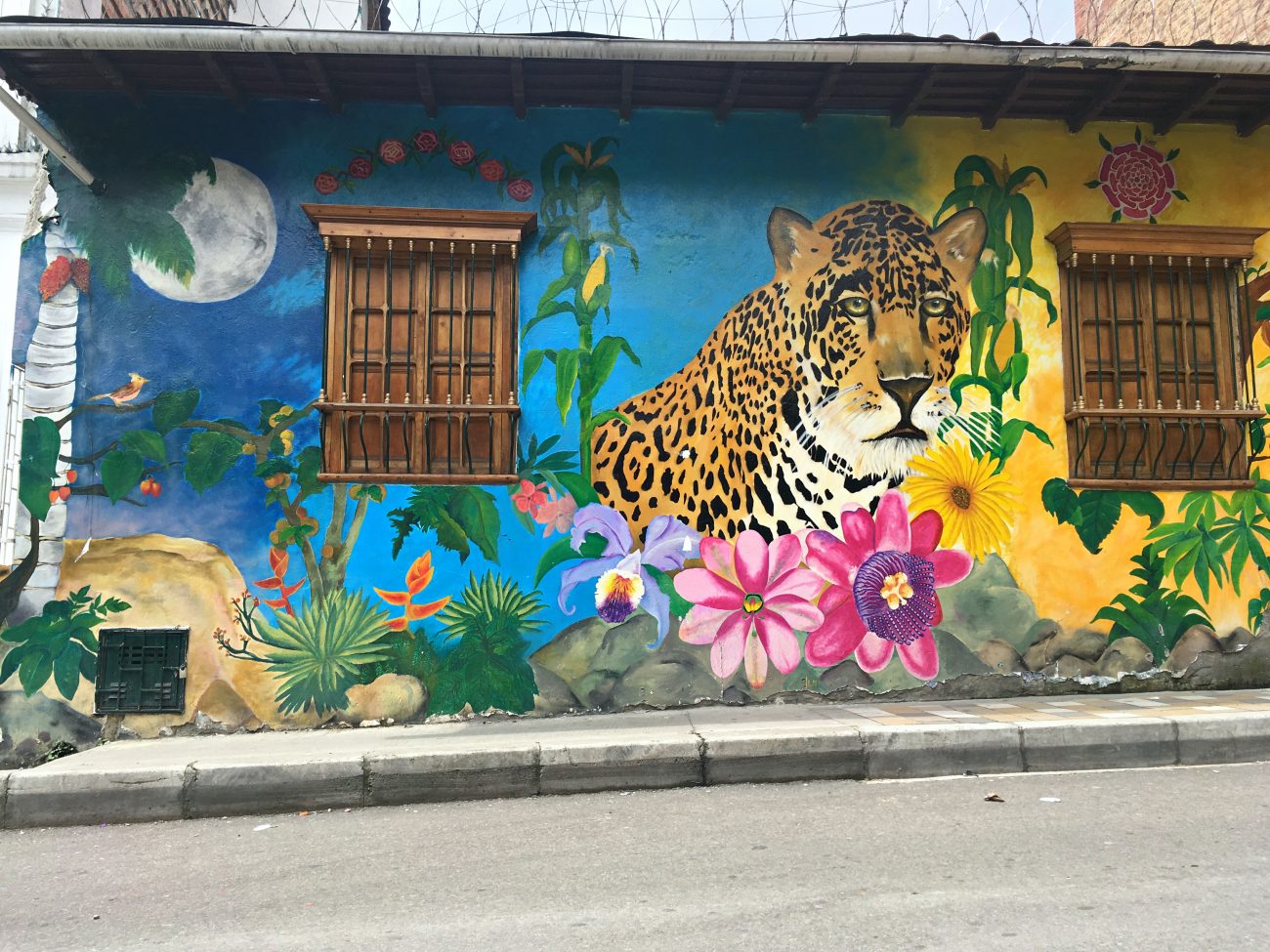 3. Berlin, Germany
Berlin is Europe's capital of all things hip and cool so, naturally, it has to be home to some great street art murals. The most difficult decision you'll have to make when visiting Berlin is deciding which murals to see. From the streets of Kreuzberg to Factory 23 in Wedding to East Side Gallery, street art fills almost every inch of the city. An area that you have to see though is in the Friedrichshain neighborhood and it is called Revaler 99/Urban Spree. The former East German train repair factory turned business park is home to some of the most well known street art on the continent. While there, be sure to walk around the RAW area for the most colorful works of art. As an added bonus if you have time, head into the personal disco booth and have your own dance party for a couple of minutes.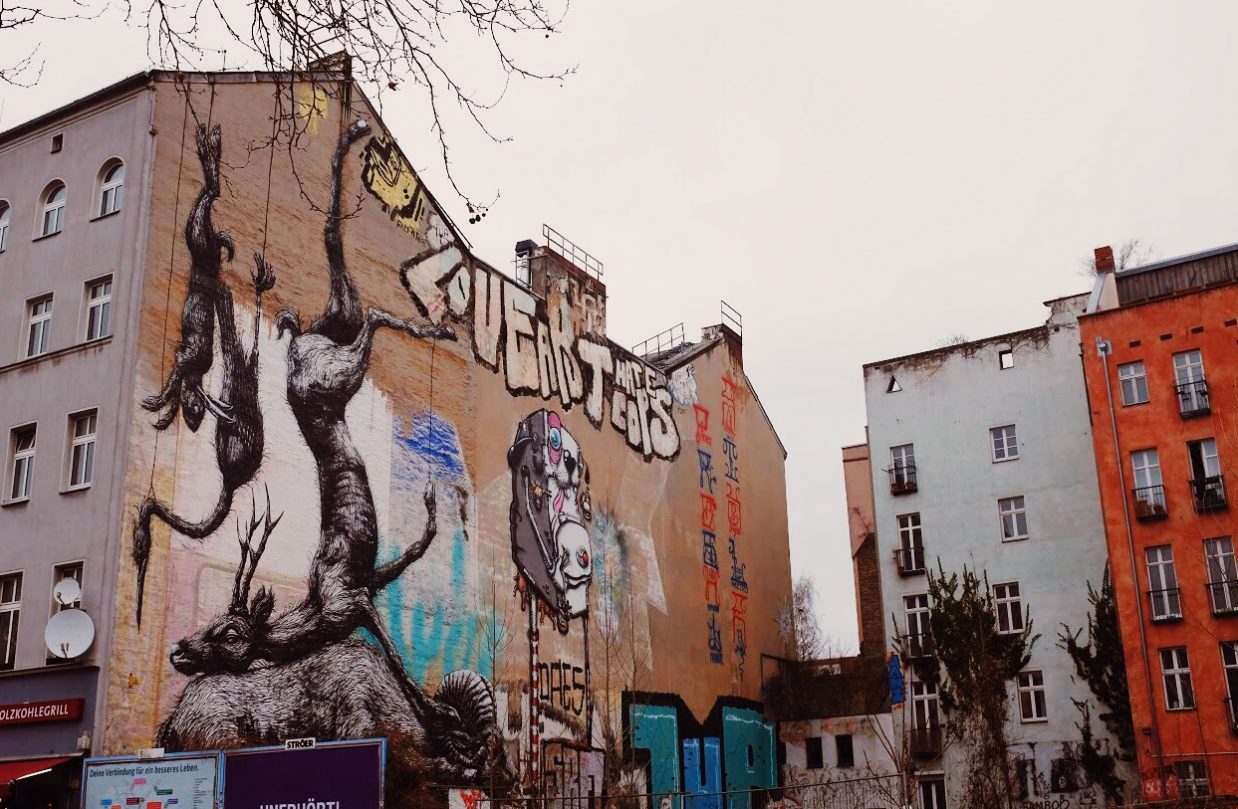 4. Buenos Aires, Argentina
 If you are looking for a piece of Europe with some Latin American flair then you have to head to Buenos Aires. The architecture is what resembles Europe the most and is most loved by street artists as the city allows them to work with few restrictions. It attracts artist from around the world who choose to do their huge, unique murals there. In most cities, I would recommend skipping the street art tour and walking around on your own, but in Buenos Aires, I highly recommend doing one. Argentina has a complicated political past and the tour did a great job of explaining how street art played a big role in changing the government and their lives. It was also interesting to learn how street art is coded into messages so only others can read it and each neighborhood had their own set of numbers and words only they understood. The best neighborhood to see street art in Buenos Aires is Palermo and after a long day of exploring and taking in the different murals, it's a great place for dinner and drinks. Another highlight is the working-class area of La Boca.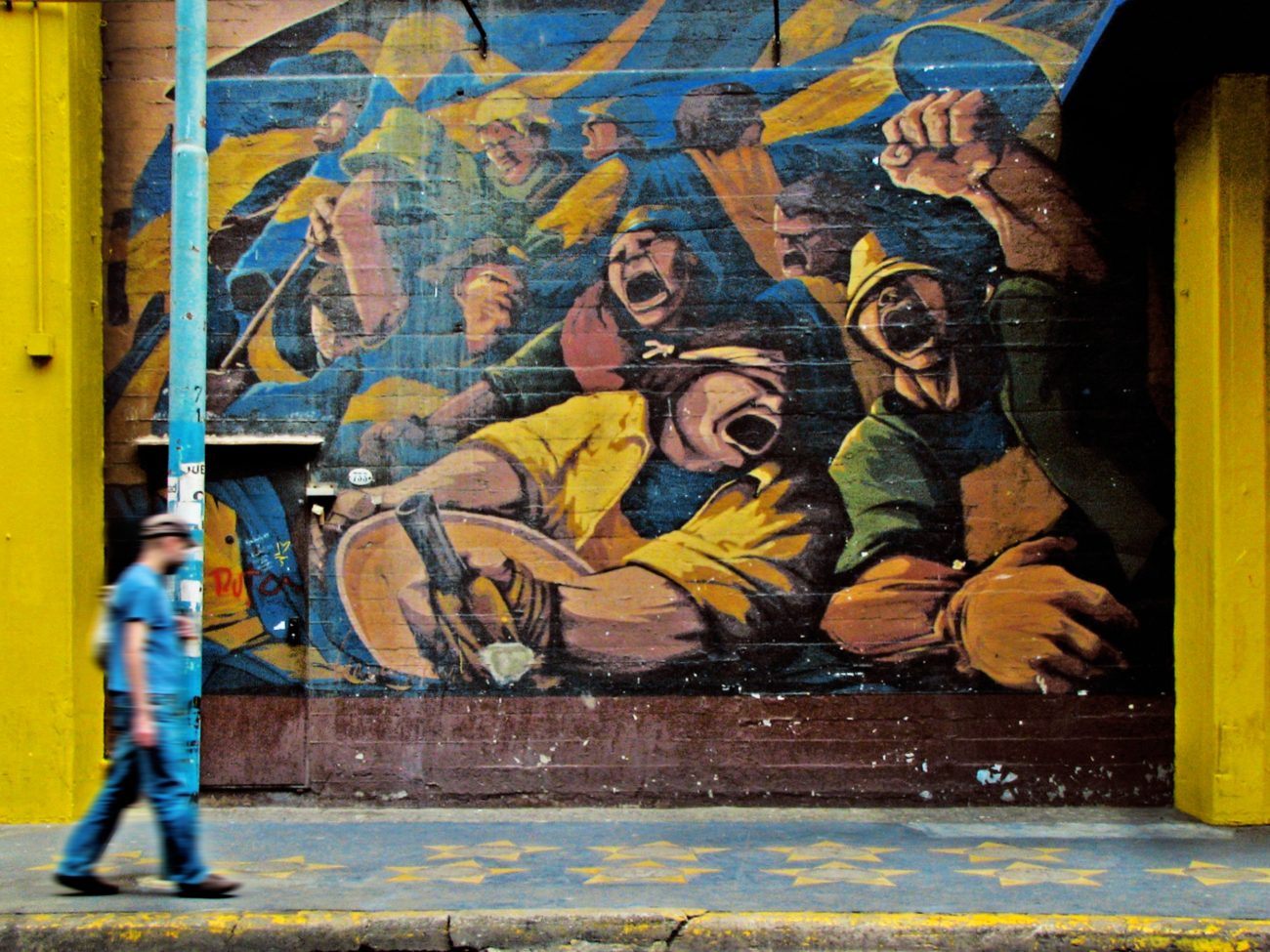 5. Lisbon, Portugal
Lisbon's beauty is only enhanced by its incredible street art. Located on the edge of the Atlantic Ocean, Lisbon has quickly become a global hot spot for street art. Lisbon is unique because most of its street art is commissioned by the city. They want the city to feel like an open-air museum and, as a result, tourism in the city has exploded in recent years. The best area in Lisbon to see art is on Calçada de Glória. One of the steepest streets in Lisbon, the area is filled with art and you can't beat the warm sea breeze on your skin.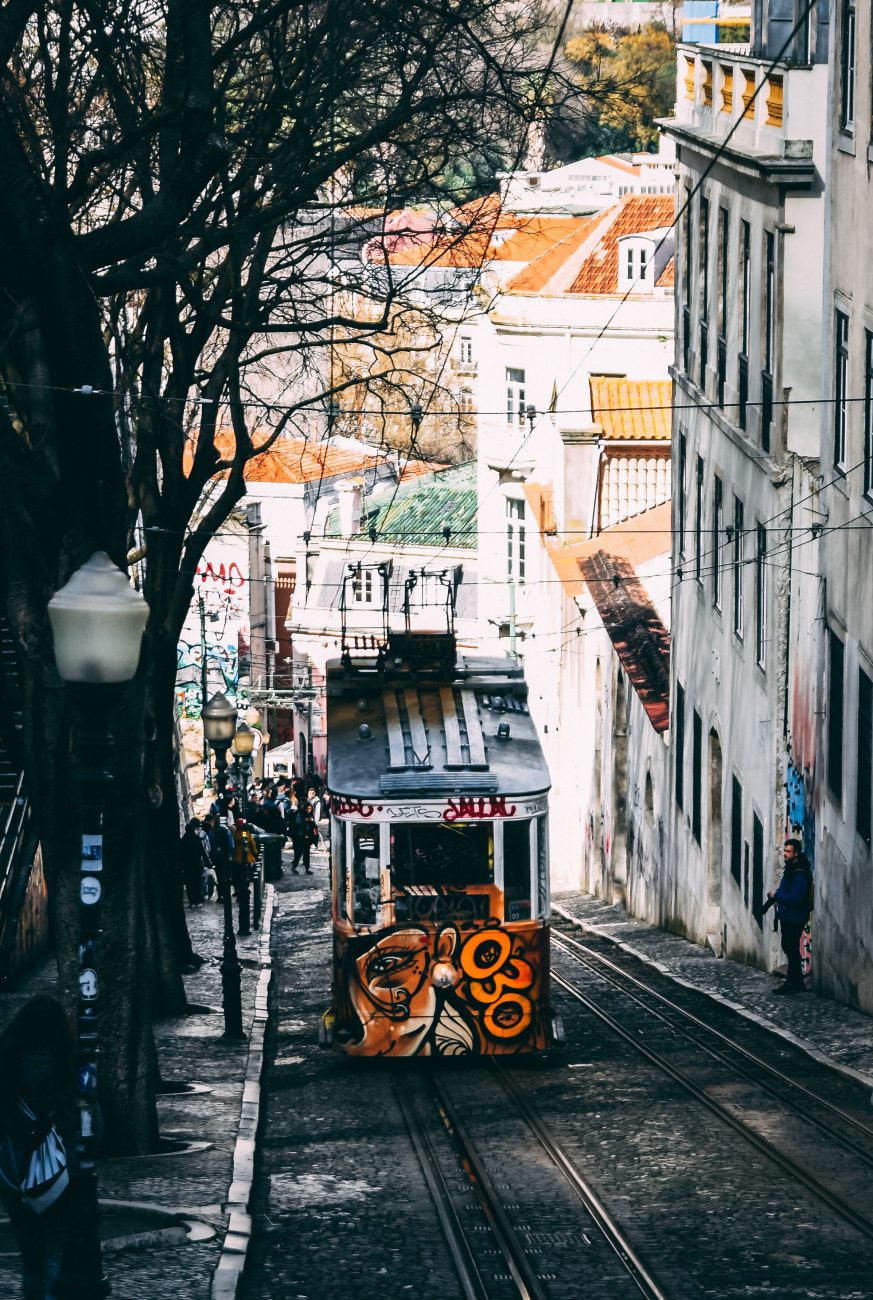 6. Melbourne, Australia
Melbourne is one of the coolest cities in the world and has recently become the de facto home to street art in Australia. The city has the perfect grid layout for exploring. Melbourne's Central Business District (CBD) is composed of 260 Laneways that each have their own feel. Some of the Laneways are home to street art walls where artists can legally tag. Melbourne has owned its street art reputation and now hosts the yearly Street Sweets, a festival that celebrates various forms of art including street art. If you are ever in Australia, you have to see some of the incredible Laneways.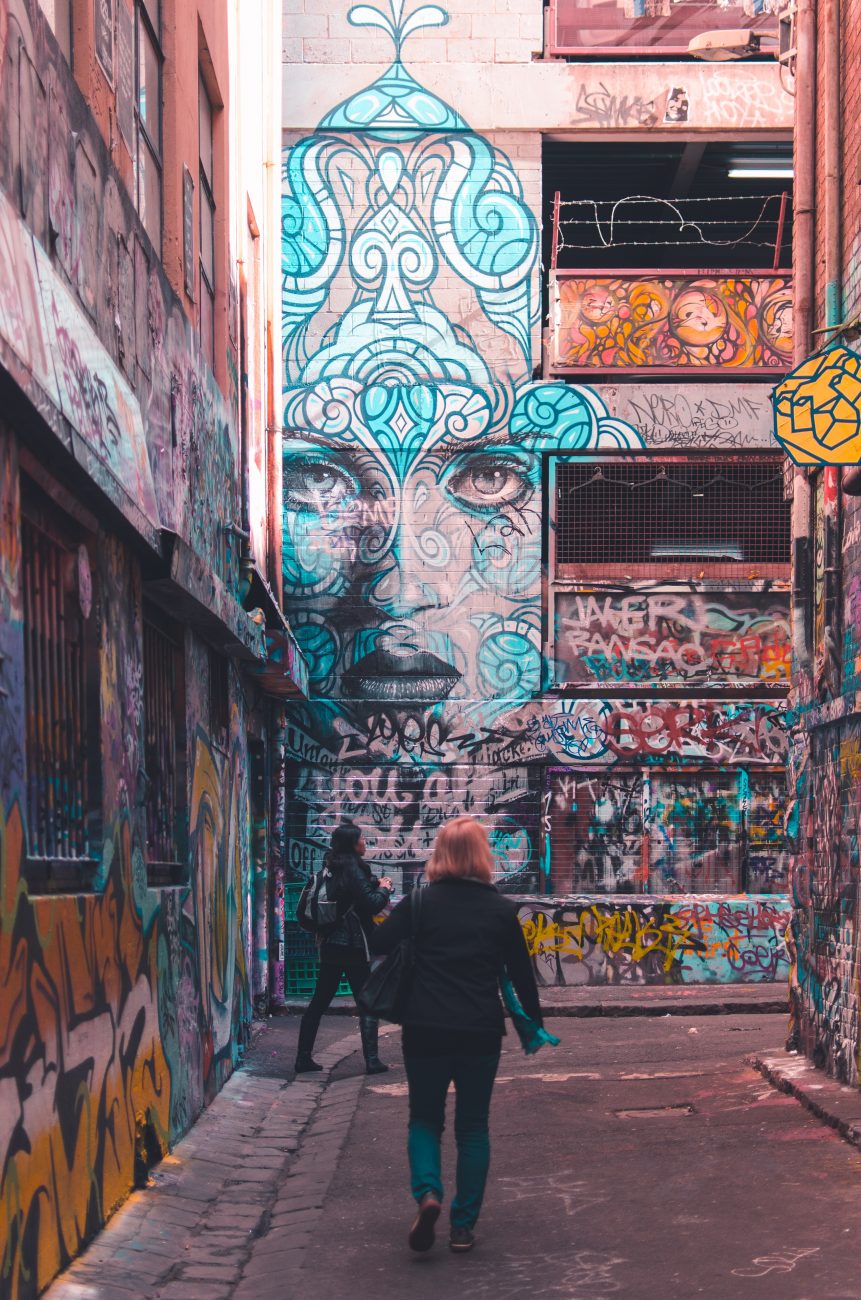 7. Montreal, Canada
Hidden in alleys, on rooftops, and visible tons of walls across Montreal are incredible art murals. With such intense winters, street artists make sure to use the warmer months to tag every inch of the city. Home to Canada's best street art, Montreal is a city full of energy and the art only adds color to that picture. The city has only recently come on the global street art scene in 2013 when it started hosting its own street art festival called MURAL Fest. The 10-day art festival takes over Montreal's Rue St. Laurent and has various artists from all over the globe put up their best murals. If you love street art, this festival simply cannot be missed!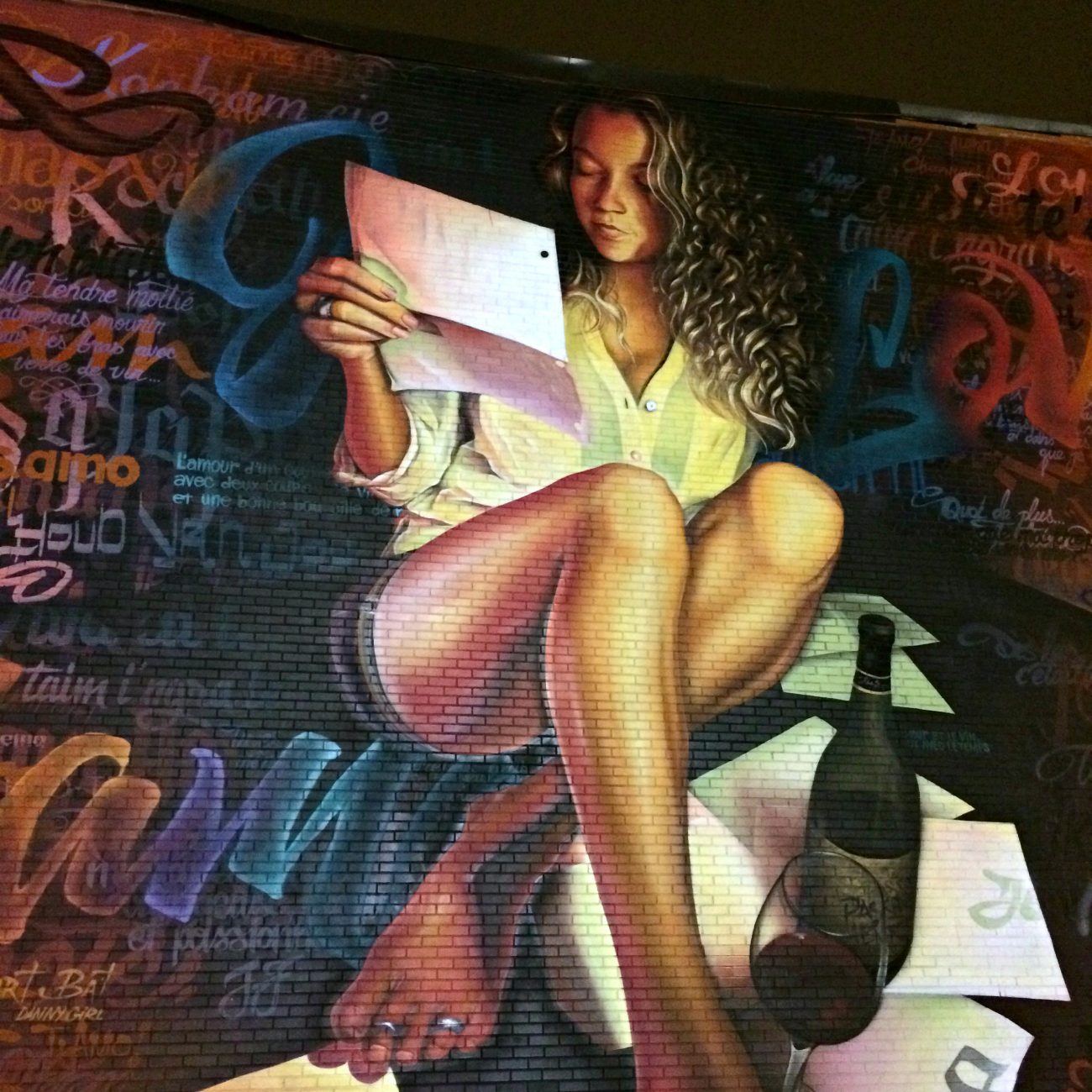 Suggested next reading: Discovering Beauty In Liverpool: A Gallery Definitely Worth Seeing