I remember that I had quite a few conversations about Lima, the Peruvian capital city, before I embarked on a backpacking trip around South America. It was interesting to me because in most cities or places I get other's opinions on, there is a consensus on what is worth seeing and what I should miss. Lima was the complete opposite. Everyone I talked to had such different thoughts on their experience in the city that I figured the only way to understand more about the culture, people, and story behind Lima was to see the city first hand. That's exactly what I did. In fact, it was one of my first stops on the continent. I was pleasantly surprised by the city. Here the 5 best places to see in Lima:
1. Miraflores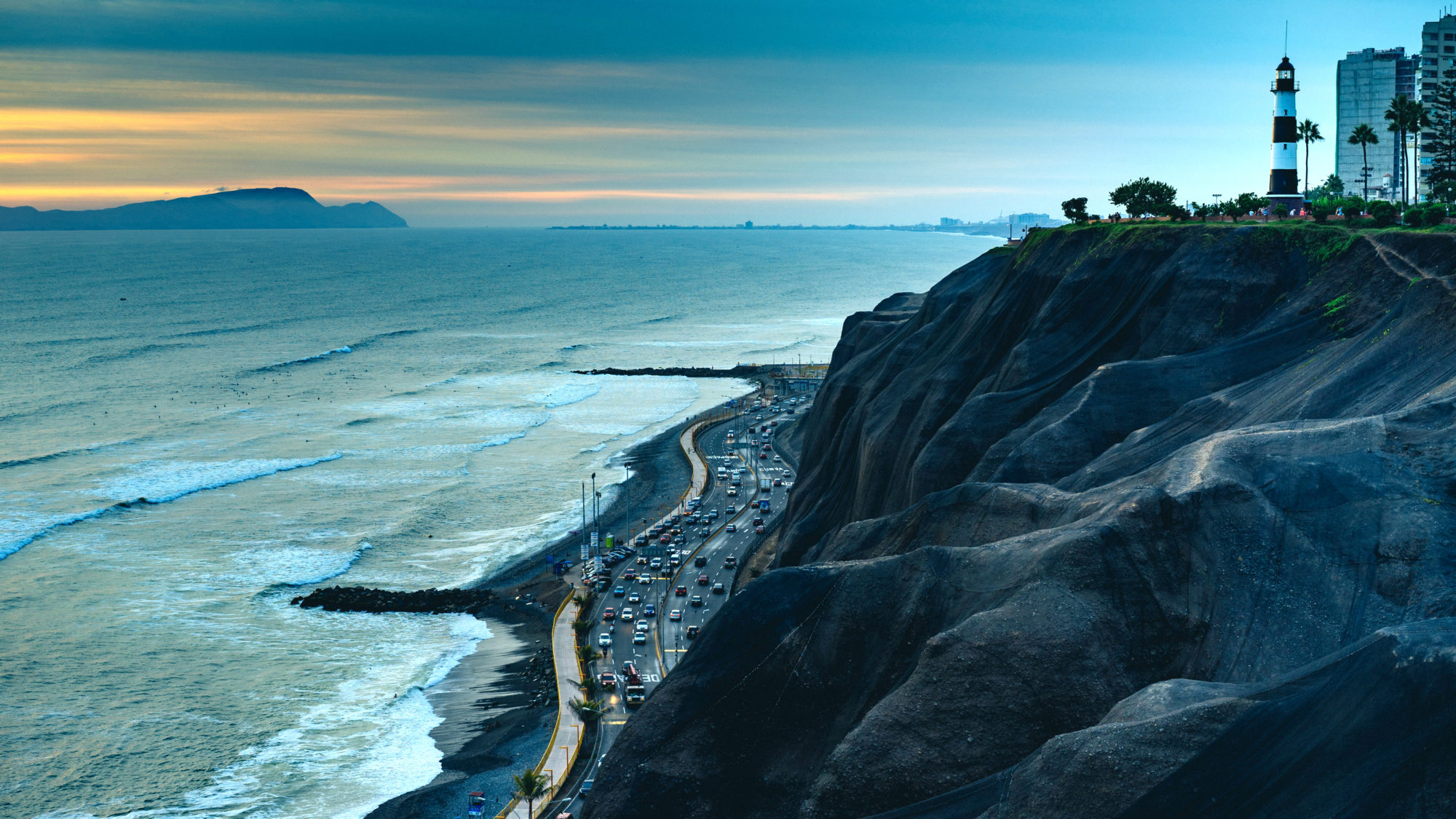 Ask for recommendations from anyone, myself included, and the first area that they'll mention as one of the best places to see in Lima is the Miraflores district. There are quite a few things to do in the area. The district has a lovely boardwalk with sweeping views of the Pacific Ocean that is definitely worth checking out. I would recommend packing a lunch and renting a bike to tour the boardwalk. The views of the cliffs that tower above you are stunning. Speaking of the cliffs, if you are a daredevil and always searching for your next adrenaline rush, you can head to Antonio Raimondi Park, pay about $50 USD for a ten minutes paragliding adventure. The weather conditions have to be clear for you to take off so if it's cloudy or looks like it may rain, you won't be able to paraglide. Finally, be sure to head to Huaca Pucllana, an adobe and clay pyramid that used to be an important ceremonial site for native people. It was said to have been used between 200 to 700 AD. Miraflores is filled with a diverse amount of activities and things to do that it would be easy to spend all of your time in Miraflores, but there is much more to explore in Lima.
2. Plaza Mayor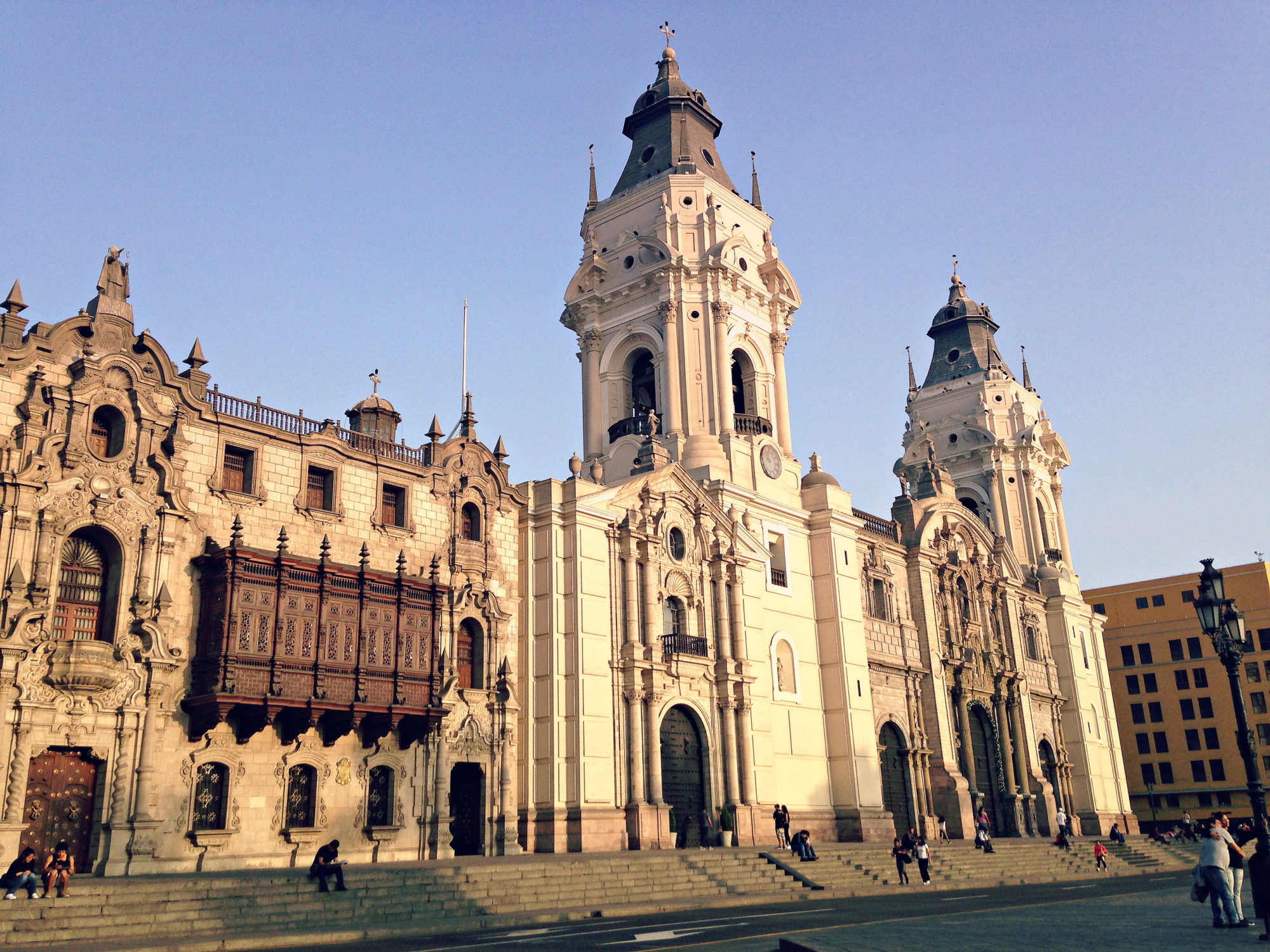 The area is known as either Plaza Mayor or Plaza de Armas. Whatever you may call it, Plaza Mayor is the historic district of Lima that dates back to the 16th Century. This is the birthplace of the city and is still the heart of Lima to this day. The district is filled with incredible colonial architecture from cathedrals to palaces and other buildings. It is a large area so there is a good amount of things to see. The main centerpiece of the square is the Presidential Palace. Its dramatic presence is hard to ignore as it watches over the entire square. Beyond Plaza Mayor, I highly recommend walking around the surrounding neighborhoods and taking a look at the beautiful, colorful buildings. All of the buildings were built in the colonial style. The area is definitely worth checking out.
3. Santo Domingo
View this post on Instagram
I can easily say that Santo Domingo is one of the most stunning churches I've seen in South America and across the world. Considered to be one of Lima's most religious structures, the pink building was built in the16th Century and was originally a convent. It's important in Peruvian culture as it is the resting place for some of the country's most important saints so it is well known by everyone. The church and convent are extremely well preserved and the outdoor area is a peaceful place to take a stroll. In my opinion, one of the most impressive parts of the church were the tiles on the outside of it. They were brought in from Seville and date to the early 1600's. Some of them are damaged, but the majority look like they were put in place that morning. If you visit Plaza Mayor, Santo Domingo is only a short 10-minute walk north so it's possible to see both areas in one day.
4. Chorrillos Fisherman Pier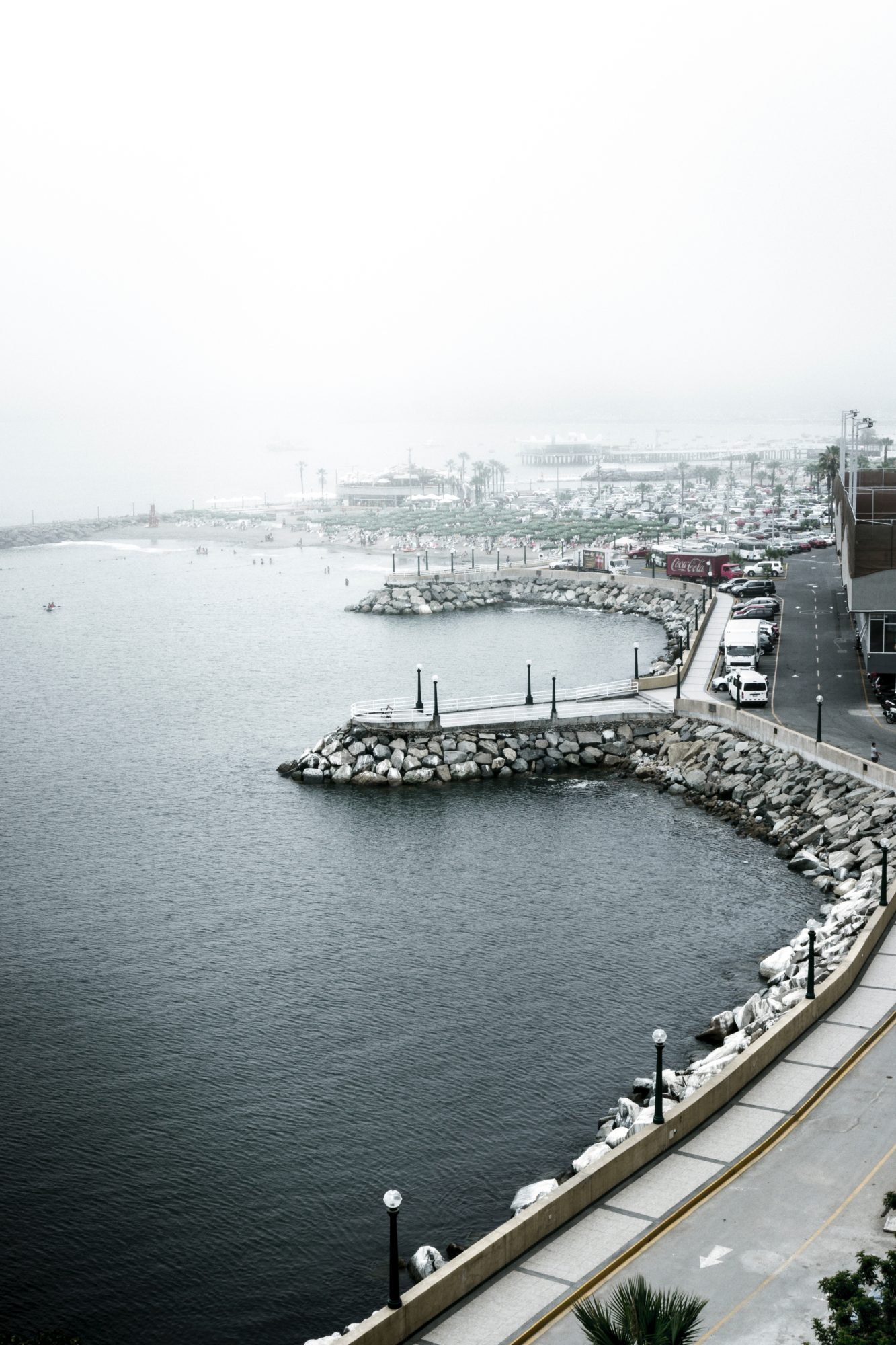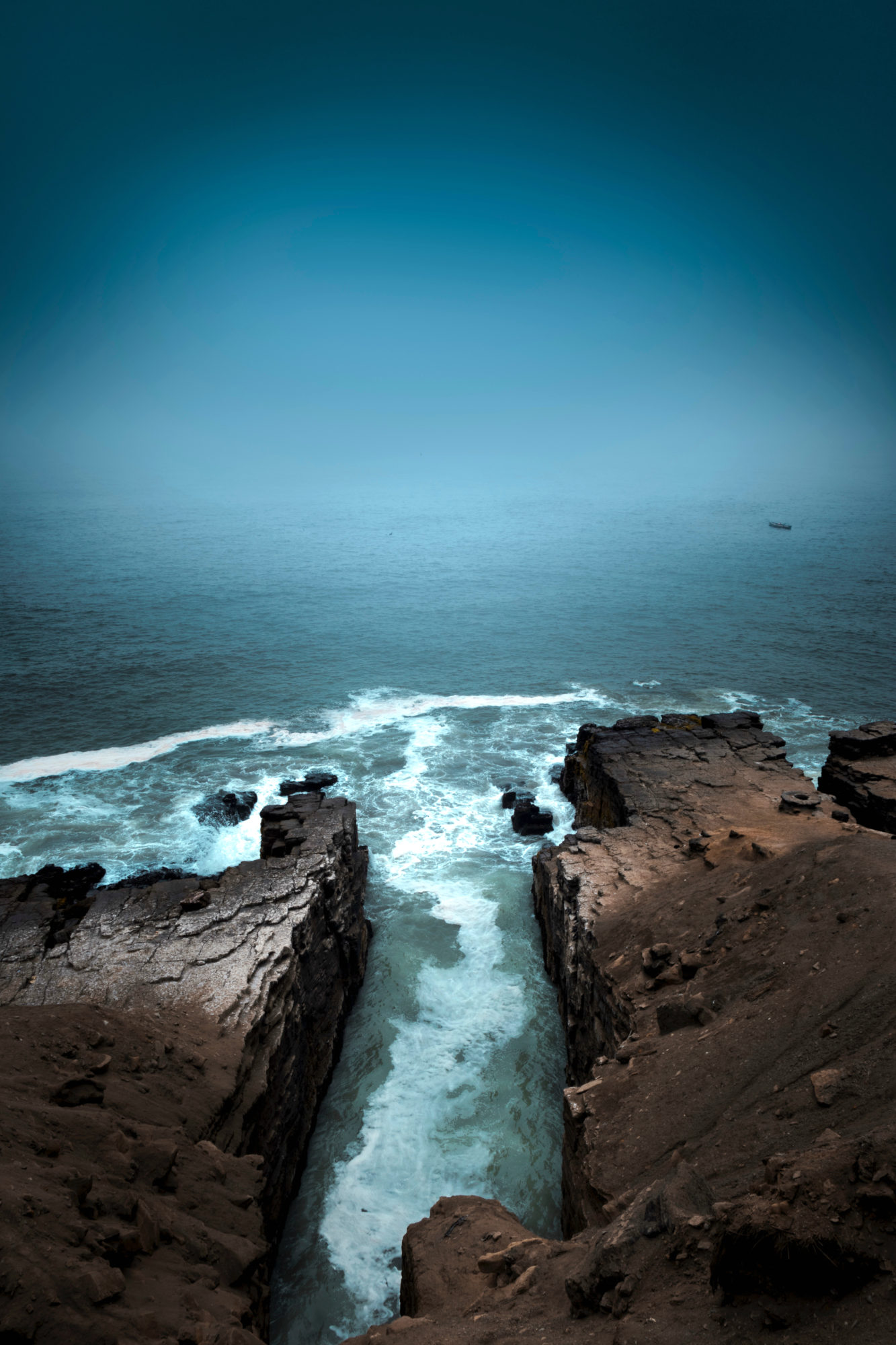 I'll admit right away that there was no way I would have ever considered seeing this pier if it wasn't for a local friend of mine who toured the city with me (sometimes it helps to know a local when you travel!) If you are looking for fresh, affordable ceviche, look no further because you need to head to the Chorrillos Fisherman Pier. This is where locals eat their ceviche and it is, by far, the best I've ever had. You can't go wrong at any of the ceviche restaurants because the fish they use was pulled fresh from the ocean that same day. Ceviche is a national Peruvian dish that consists of fresh fish, lime juice, onions. It typically comes with corn and sweet potato. I also loved walking around the stalls at the market. They were filled with fresh fish such as crabs, scallops, and crabs. It all looks amazing! If you don't like eating fish, Chorrillos is also a great place to take a scenic boat ride and see what Lima looks like from the water. Be sure to escape the fast pace of the city at the Chorrillos Fisherman Pier and enjoy a more tranquilo moment as locals would say.
View this post on Instagram
5. Museo Del Pisco
If you weren't aware, Peruvians are very proud of their pisco brandy. They claim to have the best pisco in the world and they have a fierce rivalry with Chile in this category. I've tried both and I have to say that…both are equally delicious. To understand more about pisco and its importance in Peruvian culture, head to the Museo Del Pisco (Pisco Museum). You'll learn all about the history of pisco, how it is made, where it's grown, and the different types of pisco. Of course, it's important to try pisco to understand what locals and visitors alike are raving about. You'll quickly realize how seriously they take their pisco. Either way, I recommend doing a pisco tasting to try out different flavors and see which one you like the best. By the time you leave the Museo Del Pisco, you'll officially be a pisco snob.
While visiting all the best places to see in Lima make sure, at some point, to try Alpaca A La Parrilla, one of Peru's signature dishes.