It's no secret that South America is one of the most diverse continents on the planet. It is known for its beautiful landscape, passionate people, and diverse culture across its 12 countries. Previously overlooked by outsiders, South America has only recently become globally recognized for its culinary prowess. In fact, Peru has been named the leading culinary destination by the World Travel Awards for the past 6 years! The continent is now on most traveler's radars, but few know much about the unique dishes throughout the region. Here are 7 you definitely have to try while visiting South America.
1. Cuy (Ecuador)
Guinea pigs are common household pets in North America and Europe, but in South America, especially Ecuador, guinea pigs are eaten for lunch. The reason for the tradition is that before cattle were brought to Ecuador, guinea pigs were the main protein source for locals. Today, you can't walk around Ecuador without seeing Cuy being deep fried and cooked at a street market or restaurant. At first glance, Cuy may not look appetizing as they cook the guinea pigs over an open flame, but don't be afraid to dig in. The best way to eat Cuy is with your hands, no silverware necessary.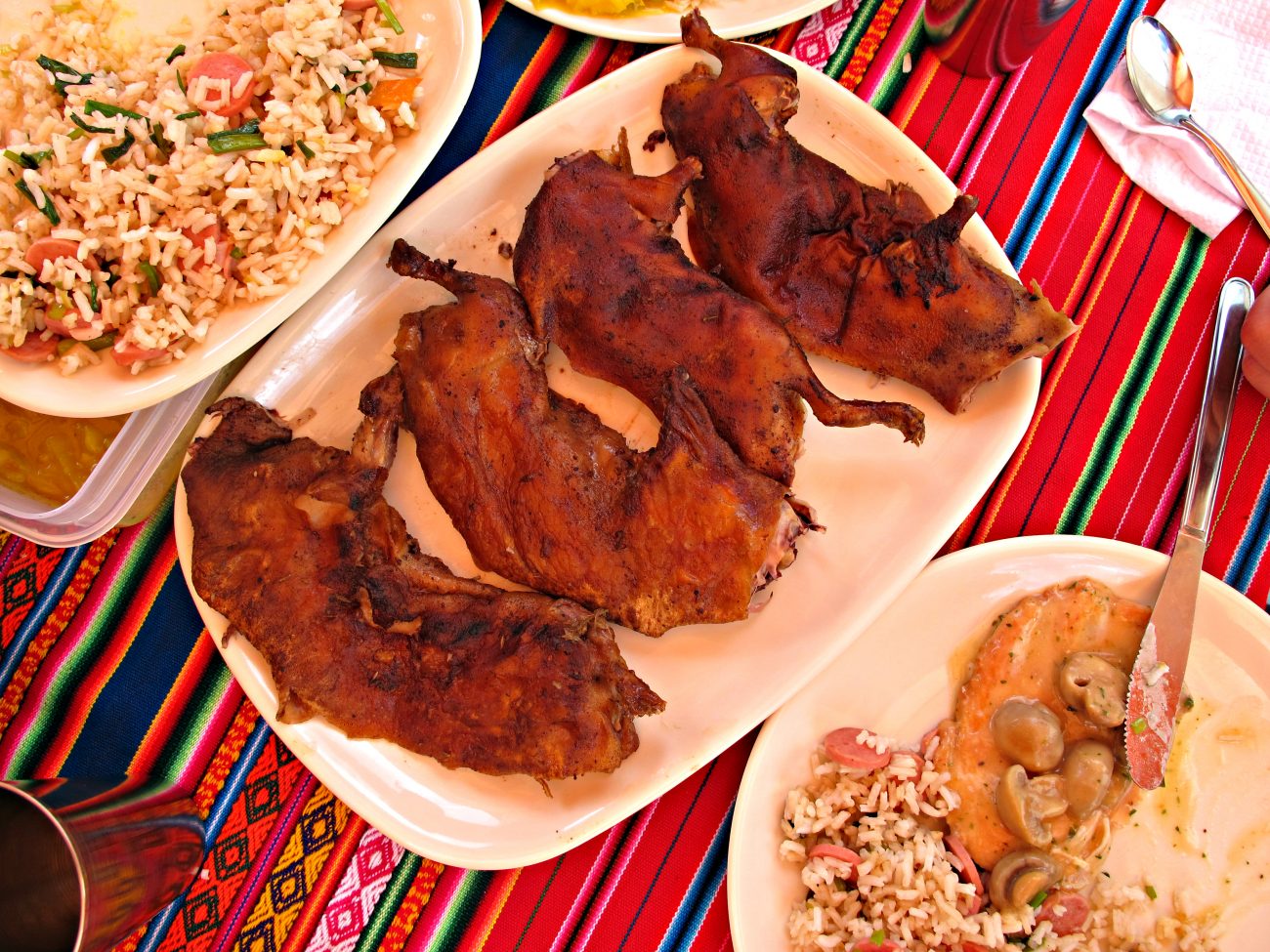 2. Alpaca A La Parrilla (Peru)
Many people associate Peru and alpacas with warm sweaters, but in Peru, alpaca is also eaten. While alpaca only produce a small amount of meat compared to other animals, alpaca is usually eaten at special celebrations or by the rich. While you can get it at any high end restaurant, the best way to eat alpaca is on a stick. It is still considered a luxury delicacy to this day and some say it is the Peruvian equivalent of Kobe Beef.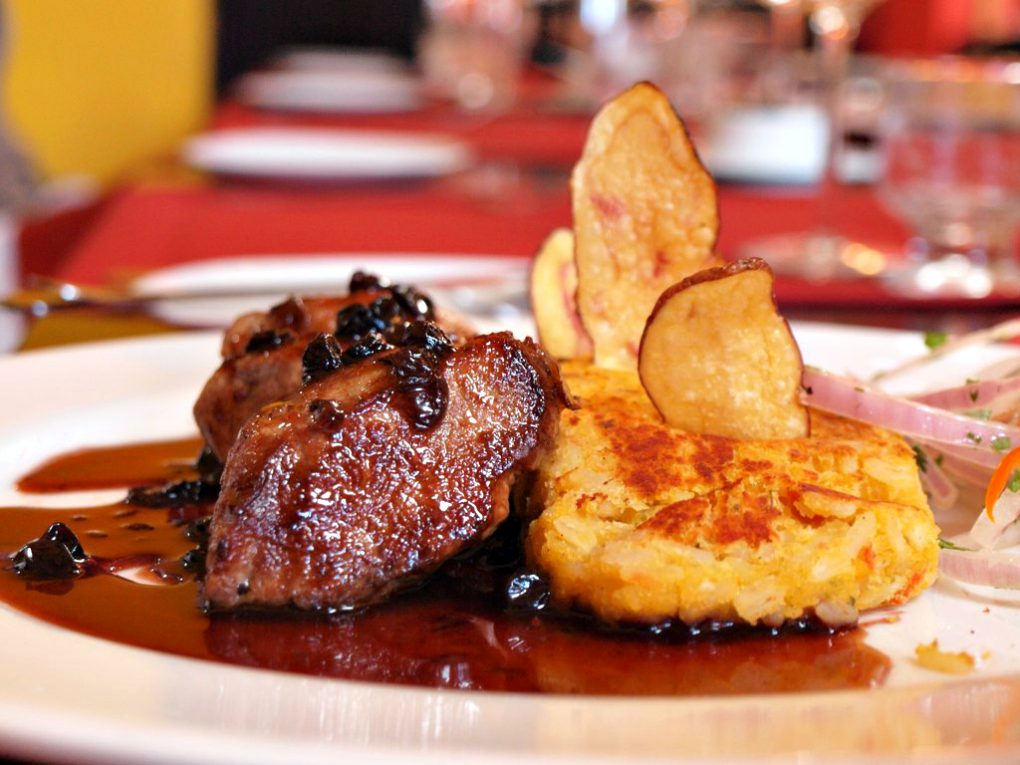 To be honest, if you only could choose one dish to eat in South America, I would say you have to try Alpaca A La Parilla (Alpaca on the grill). The meat is delicious and is one of the leanest, healthiest red meats that exists. It is lower in cholesterol than chicken and higher in protein than beef.
3. Ceviche (Peru)
Ceviche is one of the most well known South American foods to foreigners and is Peru's national dish. The light, spicy, raw mixture of fish is combined with salt, garlic, and onions. The best places to eat ceviche is at Cevicherias which can be found across the country, but they are only open during the day for lunch. Peruvians would laugh at North Americans and Europeans who have ceviche for dinner because they believe that you can only eat ceviche during the day in order to avoid terrible stomach issues at night. The ceviche, while always delicious, varies throughout the country and the region you are in. For example, near the coast, ceviche will contain lobster, crab, oyster, and shrimp, but in the mountains, the ceviche has only trout. There's nothing better than delicious ceviche and a cold beer on the beach to make life more enjoyable!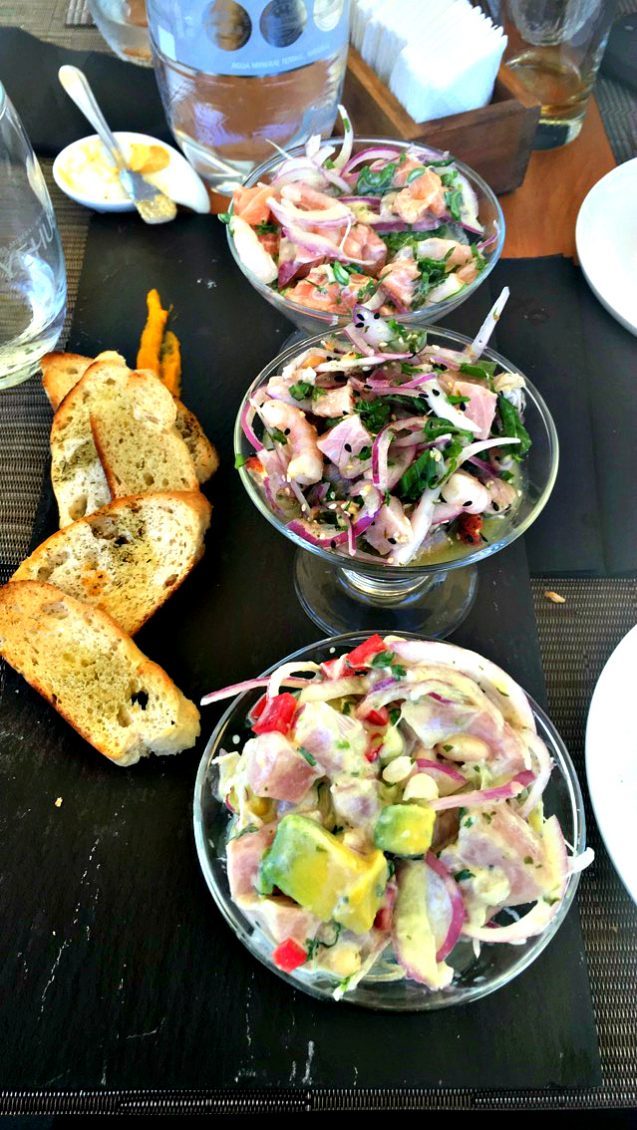 4. Asado (Argentina)
Argentinians are fiercely proud of their Asado or grilled meats. It's history is linked to gauchos (cowboys) who used to roam the fields and herd their cattle. They didn't have much access to proper equipment so they set up a fire and started grilling meats. The tradition has now been perfected over centuries and centuries of cooking meat, but it seems as if Argentinians are constantly finding new ways to grill. An asado is associated with family and barbecues in the summer, but can really be had anytime. A classic Argentinian asado would not be complete without chorizo, sirloin, skirt steak, and ribs. Argentinians will claim that their meat is the best in the world and the flavor is unmatched. That's a whole other debate, but there's no doubt the meat is a must try when visiting Argentina.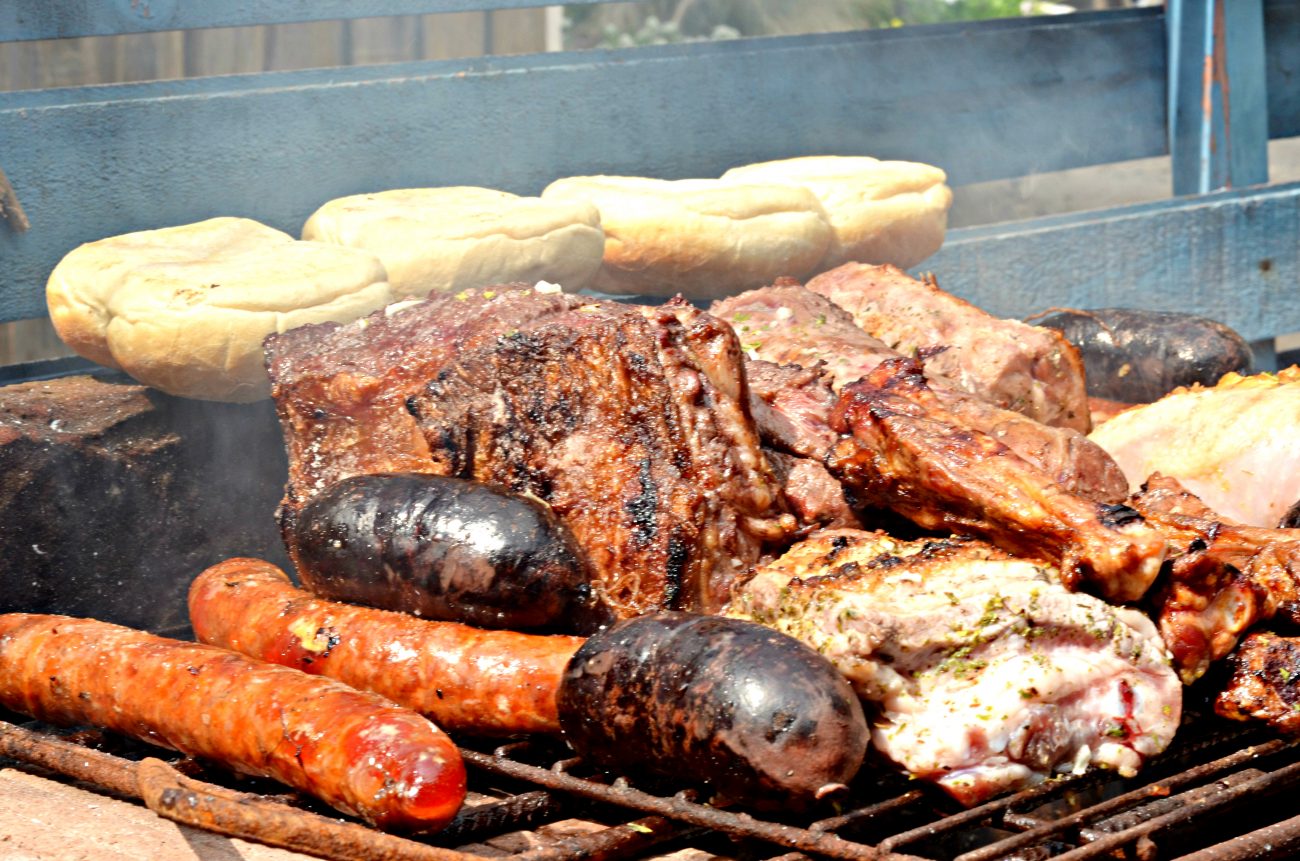 5. Acai (Brazil)
Acai is a native stone fruit (not berry) of Brazil's Amazonian region. Acai has exploded in popularity ever since the Rio Summer Olympics in 2016, but it is extremely misunderstood. Acai is the size of a raspberry and contains a hard pit in the center. Acai is not traditionally sweet. In Brazil, they add guarana to add a natural sweetness to the otherwise dull flavored bowl. Acai is found throughout the country and is sold at any corner store. The bowl usually is served with tapioca in Brazil, unlike the cacao, peanut butter, and coconut flakes many are accustomed to seeing in other countries. Regardless of how it is served, Acai bowls are delicious, healthy, and filled with antioxidants. There's no better way to eat Acai than enjoying a bowl while watching the sunrise in Rio.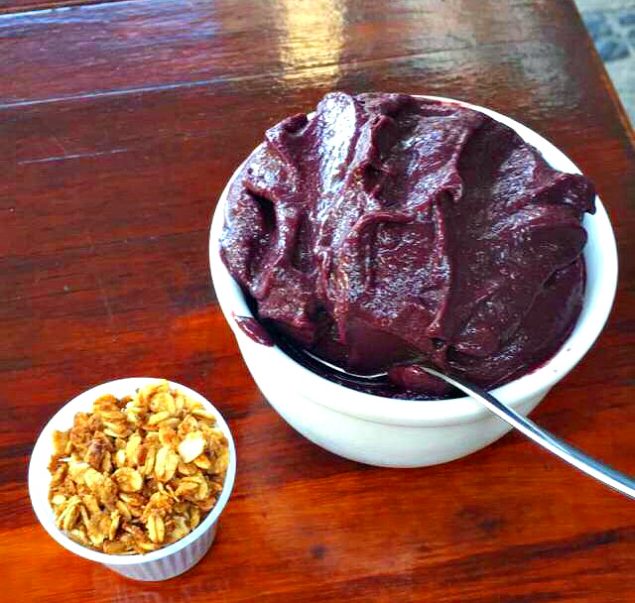 6. Arepas (Colombia)
Arepas are an extremely versatile dish. They can be combined with almost anything and can be eaten for breakfast, lunch, or dinner. They are popular in Venezuela and Colombia, but the dish is becoming more and more common in other countries. Interestingly enough, as arepas grow in popularity abroad, they are becoming less commonplace at home. They are traditionally made with corn but can be made with other ingredients as well. They are best described as a mixture between tortillas and pitas. The best part about arepas is that they are cheap and great for a meal before exploring a city or going on a hike.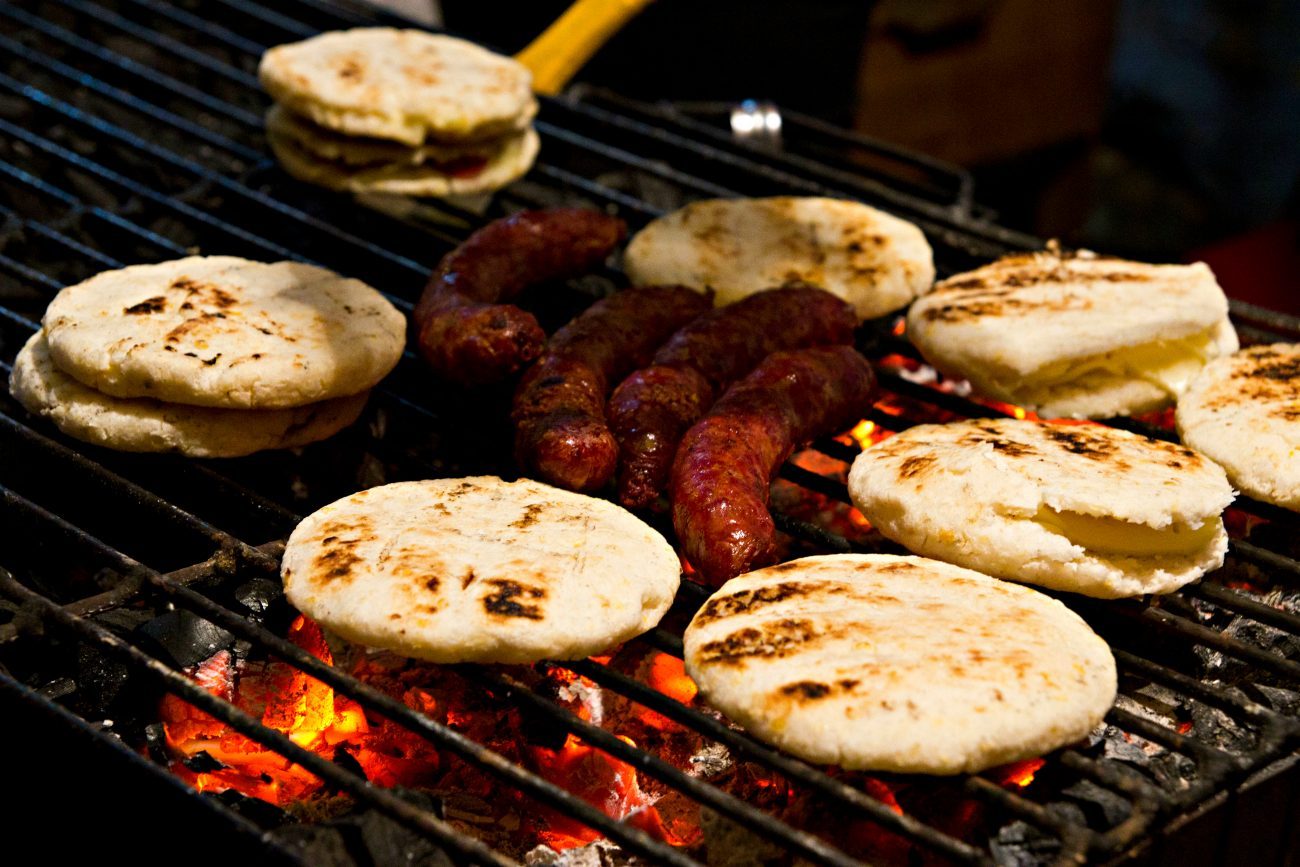 7. Churrasco (Brazil)
The only country in South America that competes with Argentina's meat is Brazil (this is an intense rivalry that is often times played out on the football field). Churrasco is similar to Argentina's style of cooking meat over an open flame but is more upscale. While Argentina prides itself on minimal equipment, Brazilian churrasco's are a production. Brazil perfected churrasco and it is now imitated around South America and the rest of the world. Churrasco is slow cooked barbecued meats served on skewers that are brought around by servers. You can pick and choose your meat, how it is cooked, and how much you want. If you find yourself in Brazil, be sure to spoil yourself (and your stomach) on a churrasco.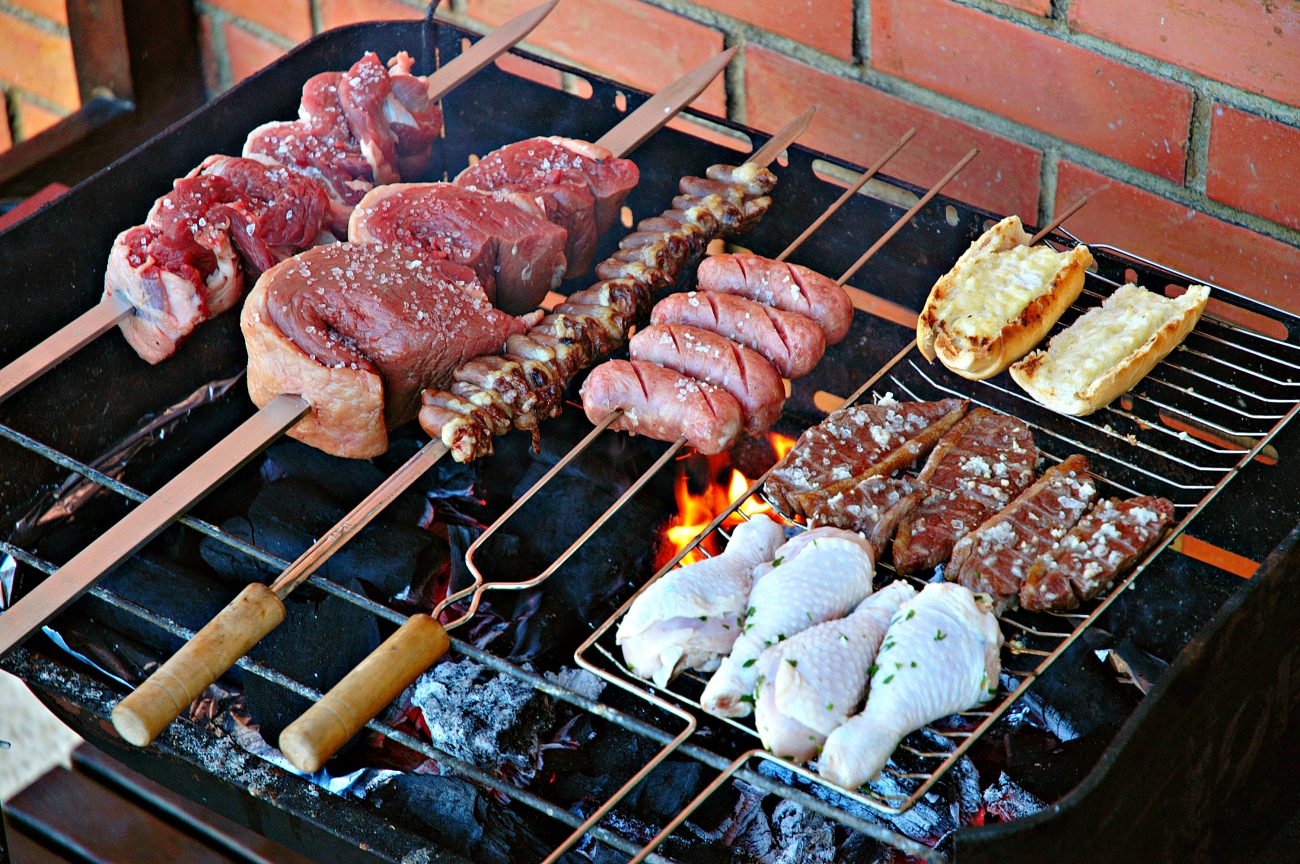 Suggested next reading: 5 Crazy & Delicious Foods I Tried While Traveling