The Pink City is quite famous for the romance and luxury it can sprinkle on your vacation. The top-most element of a great vacation is cuisine. For a great dining experience, authentic Jaipur cuisine would add the right blend of royalty to your table. To fill it up, it's better to choose the best restaurants of Jaipur, to enjoy the evening you deserve.
The 5 Best Restaurants Of Jaipur Are:
1135 AD
Peshawari
Marble Arch
Giardino
House of Han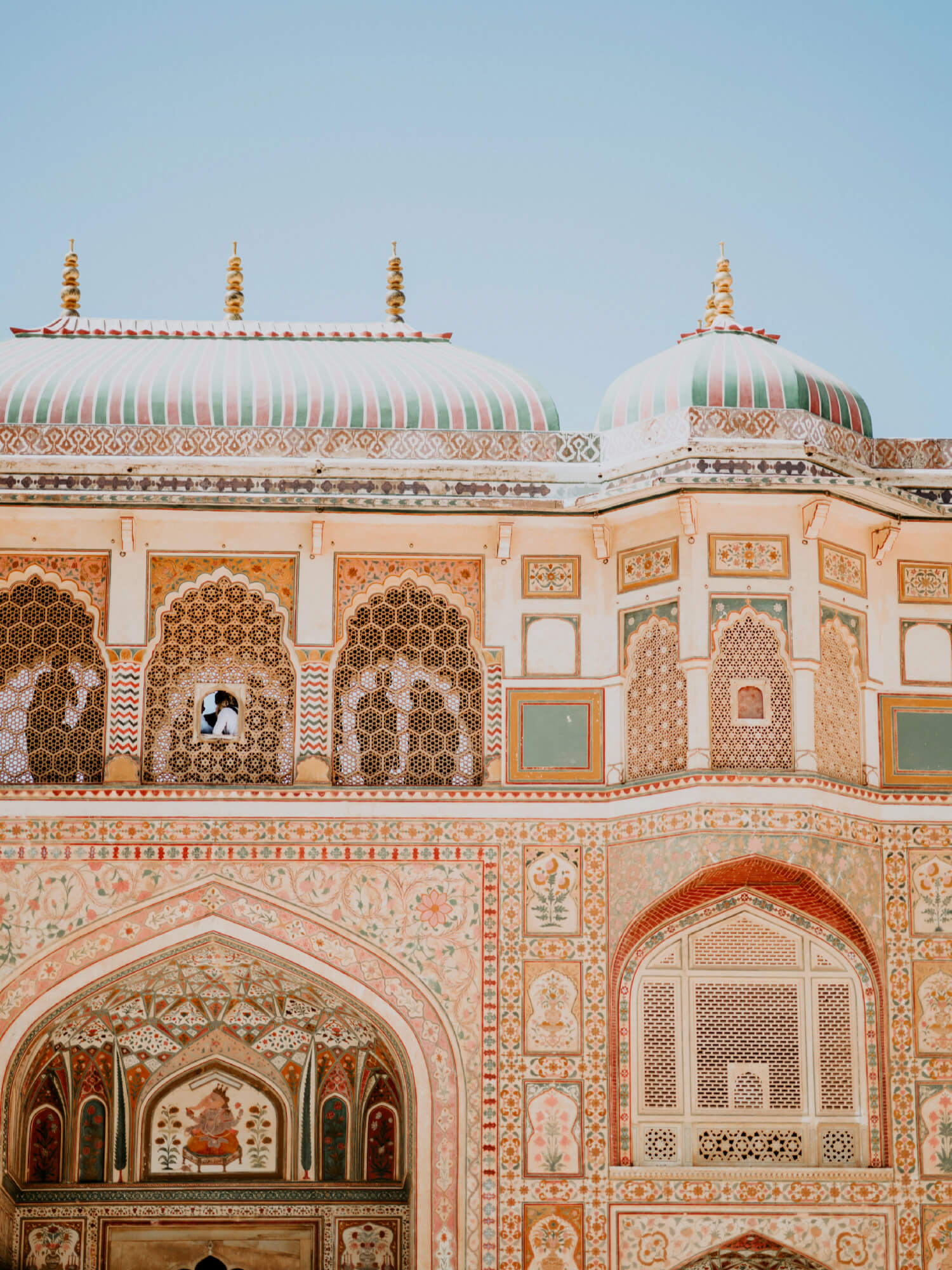 ---
Now, here is a little bit about each restaurant!
1. 1135 AD
This restaurant is quite famous for its luxury and grandeur look. Even luxury trains like Palace on Wheels, make it a point to add this restaurant to the itinerary. Located inside Amer Fort, this is the right portal to go through to travel back to a royal past.
1135 AD is the best place to eat Rajasthani food in Jaipur and the décor matches the quality of the food. If you are looking for a grand meal experience and for romantic restaurants in Jaipur, visit Amer Fort.
2. Peshawari
This is one of the restaurants of ITC groups. With this name, you can be sure about the hospitality, décor, culture and food in this restaurant. This multi-cuisine spot is actually famous for authentic Northwestern Indian cuisine. You can find all the signature Mughal dishes and the dessert section is mind-blowing.
The pots on the wall, copper platter, wood beams and log table make it one of the more unique restaurants in Jaipur and will add more value to the dining experience, without a doubt.
3. Marble Arch
Located inside the Palace Hotel of Jai Mahal, this heritage hotel has a long history to it. This tradition is expressed in the décor with stoneware, traditional ambience and authentic delicacies of the past. You can find universal cuisines too in this restaurant.
Starting from rosewater pannacotta to Murgh Tia Mirza Hassan, you can find a wide range of delicacies served with the utmost luxurious service.
4. Giardino
This open-air poolside restaurant is famous for the '"Taj experience" that'll add lots more value to your vacation. This traditional fine dining Italian restaurant is complemented with chic décor, art decorations and fine wines to balance the palate.
If you are planning to spend a special mealtime in the laps of luxury, this is the right place.
5. House Of Han
How about enjoying a day with traditional Chinese dishes surrounded by authentic Chinese décor and style? Even the dishes and cooking styles are traditional.
Located inside Crowne Plaza, this restaurant provides a five-star East Asian cuisine and a fully stocked bar. Do not miss getting tea served in a large sprouted teapot.
---
Do you want to enjoy this type of dining throughout your whole vacation? The best way to do so is by booking Palace on Wheels. The choice of restaurants in the itinerary is luxurious and, also not to be forgotten, are the professional star-styled restaurants inside the train itself.
Suggested next reading: 5 Luxury Trains In India That Are Fit For Royalty