I was recently asked which city in the U.S. was the best to visit. New York? Not my style. LA? Not a chance. I might be biased after having been born and raised in Chicago, but I believe it is the best city in the U.S…and perhaps even in the entire world. It's a big claim I know, but where else on Earth is there a world-class city with a beach next to its central business district? Everytime I meet someone who has been to my hometown, I see their face light up and they immediately proceed to tell me what they did, what they ate..etc. Seriously. I have never heard one negative review about the Windy City. Not convinced? Here's why Chicago is (perhaps) the best city to visit in the U.S.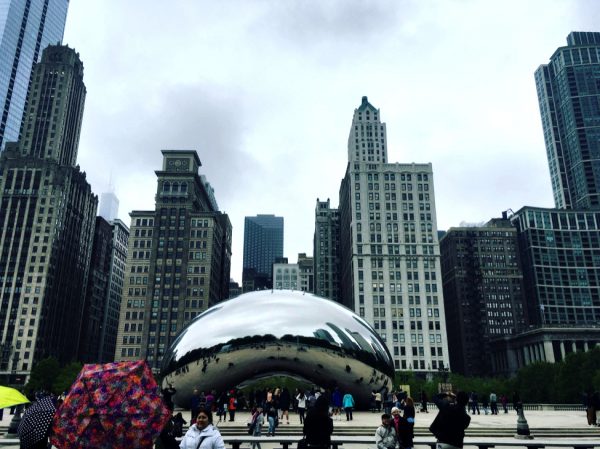 Incredible Food Scene
Chicago's food scene has never gotten any love. It has always been overshadowed by New York or San Francisco. 2017 was the year that changed all of that. Bon Appétit named Chicago the restaurant city of the year. With over 20 Michelin starred restaurant, food tourism is becoming a big draw. If fine dining isn't up your alley, Chicago still has its staple foods. The city was built on deep-dish pizza. What originally started as a meal for the working class, has become internationally recognized. Try either Giordano's or Gino's East for the best pizza in the city. You can't leave the city before trying a Chicago-style hot dog. The hot dog is dressed like it's been "dragged through the garden" (a local expression) because of the wide array of colors and toppings on it. Just don't dare use ketchup…Beyond these must-have eats, Chicago has every type of ethnic food you can imagine from Korean to Ethiopian to Brazilian.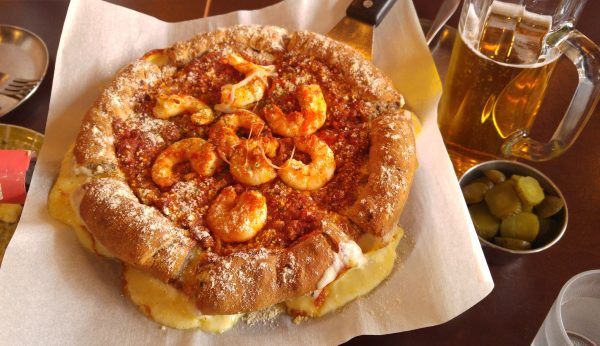 Lake Michigan
Chicago was built on the shores of Lake Michigan and the entire city revolves around the lake. It is an incredibly livable city with over 18 miles (29 kilometers) of a Lakefront Trail where one can bike, swim, run, walk..etc. On a nice summer day, you'll think the whole city is at North Avenue Beach! Speaking of beaches, did you know that Chicago has beaches…with sand…and water? Everyone is surprised to find out that Chicago is home to 24 public beaches that residents make good use out of during summer. On Lake Michigan, it is possible to paddleboard, kayak, jet-ski, and even surf in the winter.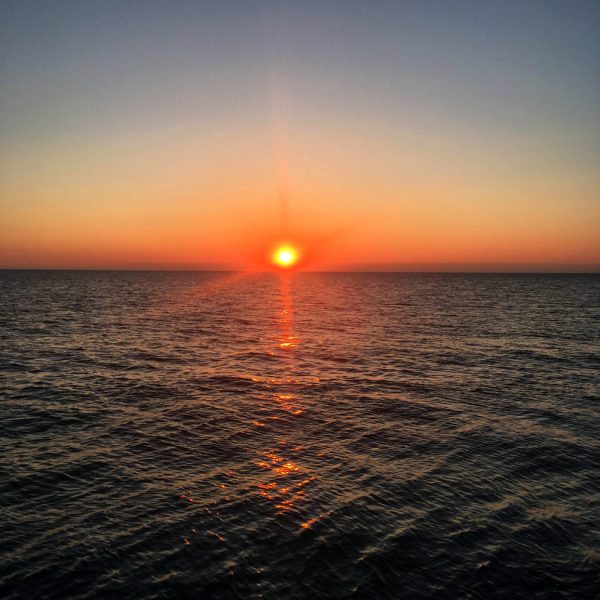 Sports Crazy
The reason everyone around the world knows Chicago is due to the Bulls and Michael Jordan. I can step foot in almost any country and the only thing they may know about Chicago is that Michael Jordan dominated basketball throughout the 90's. Chicago loves sports. They live and die with their sports teams. They support them when they win championships, they support them when they can barely win a game. Going to a game is a must if you want to truly understand what Chicago is all about. I'd recommend, if you visit during summer, to go to a baseball game. There is no better place to enjoy a beautiful day than at Wrigley Field watching the Cubs play.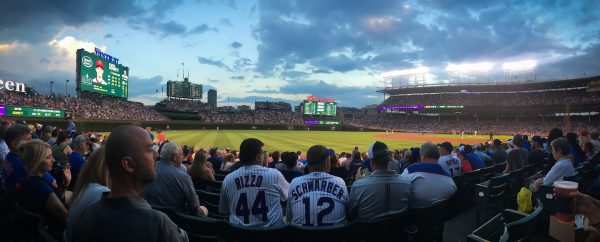 Great Live Music
You can find a live show of any genre of music, any night of the week in Chicago. Blues and House were invented in Chicago, but the city is also known for its Jazz, Hip-Hop, Soul, Rock, and Gospel scenes. There are two live music venues you must visit in the city. The first is Kingston Mines. Home to one of the most well known Blues artist of his generation, Lindsey Alexander, the jam sessions he and his band put down every night of the week are legendary. The second live music venue you have to check out is the Green Mill. Located in the city's Uptown neighborhood, the Green Mill has an interesting past. The venue used to be a favorite hangout for notorious gangster Al Capone, where he had his own seat in the back of the club. Legend has it there were underground tunnels that were built so he could escape through in case the police came by. Today, it's more known for its incredible jazz shows and great cocktails.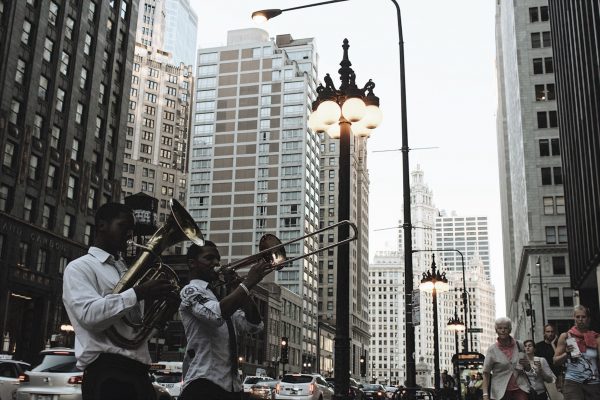 Beautiful Architecture
Chicago's architecture is unique within America (a country not traditionally known for architecture). People come from all over to see, study, and be amazed by the variety and beauty of the skyscrapers in the city. One of the best ways to fully take in Chicago's architecture is by taking a boat tour on the Chicago River organized by the Chicago Architecture Foundation. An expert guides you on an hour and a half tour describing each style and some of the stories behind the buildings. The tour is fascinating and is a great way to spend a sunny summer's day.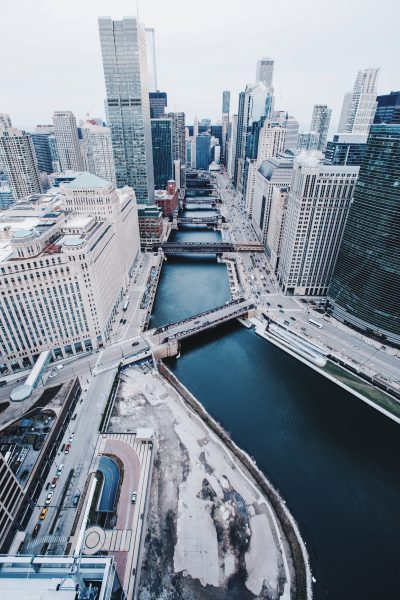 Unmatched Museums 
Chicago has almost too many museums. With over 30 museums to choose from, there is something for everyone. The most well-known museums, however, are the Field Museum Of Natural History, Adler Planetarium, and the Art Institute Of Chicago, home to paintings by the likes of van Gogh and Monet. My favorite little-known museum is the Chicago Historical Society. Their exhibits offer a great way to better understand how the city started, burned down, rose from the ashes, and become the internationally known city it is today. They even have a wide variety of walking, biking, and even running tours.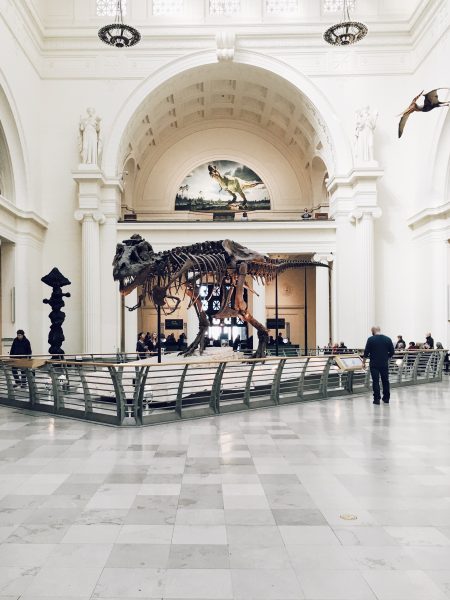 Summertime
While Chicago has many different nicknames, there is no better one than Summertime Chi. When summer hits the city, Chicago comes alive and you can feel the energy. Everyone tries to cram in as much fun as possible before the days become inevitably dark and cold again. From enjoying lazy days at Oak Street Beach to watching fireworks at Navy Pier to seeing some of your favorite music acts at Lollapalooza, there is an endless list of things to do. One thing you have to do though is to head to Montrose Harbor and see a sunrise on Lake Michigan. You've never seen such amazing colors in your life and with Chicago's skyline behind you, you'll almost forget you are in the heart of the best city on Earth 😉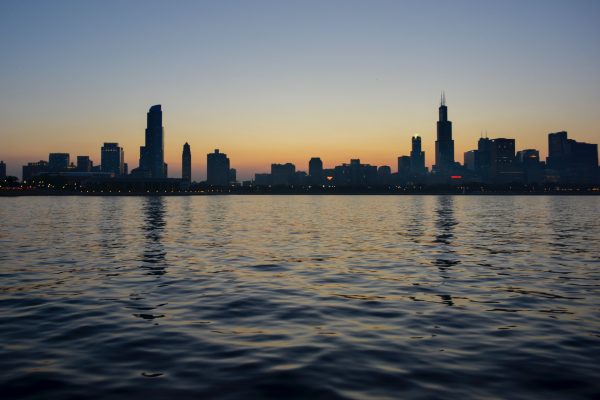 Why not check out my favorite city in Canada?