I was 17 years old. My then-partner and I were both in college and working part-time waiting tables at a hotel. We'd had the idea of going away together, and like many people, we dreamed of visiting the Caribbean. We didn't have a lot of money but we thought one place might be within our budget: the Dominican Republic. Turned out we were right. A recent study by Price of Travel shows that this country has 2 of the top 3 most affordable destinations in the Caribbean (and 4 of the top 10), so you really can go there without breaking the bank.
So we saved as much money as we could and we went, without really knowing what to expect. I thought it would be nice but I didn't suppose we'd quite find the picture-postcard tropical paradise you'd experience in, say, St. Lucia or Barbados.
Wrong. The Dominican Republic has some of the most beautiful beaches I've ever laid eyes on. Not only that, Hispaniola is one of the most geographically varied islands in the region—mangroves, jungles, mountains and river canyons make up much of the country's interior—and there are wonderful cities too, alive with people and rich in culture.
Several years later, with a bit more money to spend and the whole world now within reach, we went back. Simply put, we'd fallen in love with the place.
These are the reasons we did, and why I think you will too.
The Beaches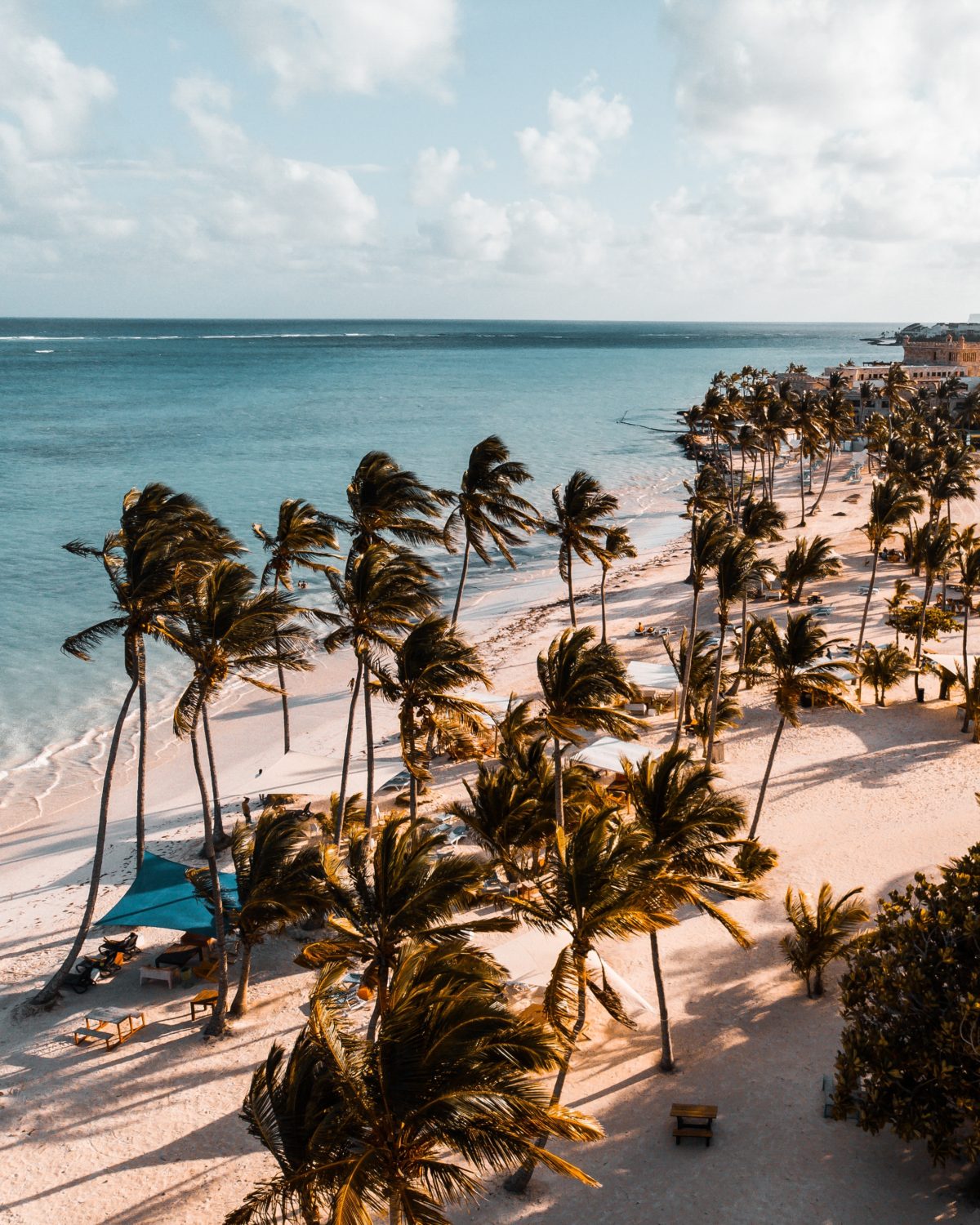 Let's face it, this is probably the reason you want to go to the Caribbean. The good news is that with nearly 800 miles of coastline, the Dominican Republic has a host of fantastic beaches to choose from.
Punta Cana, on the far Eastern tip of the island, is one of the most developed and popular resorts in the Dominican Republic. The region has both an Atlantic and Caribbean coastline, meaning you can experience the best of both worlds. The windier, rougher beaches on the North are ideal for windsurfing or sailing, while the South enjoys the calm waters more commonly associated with the Caribbean. Whether you choose to dive with dolphins and sharks or trek the jungle on horseback, the list of possibilities here is almost endless.
Further North is the more laid-back destination of Samana. This place is paradise for people who just want to unwind, offering white sands and crystal-clear waters to rival any beach in the Caribbean. Samana is also the perfect destination for a winter break. The months of January to March are when humpback whales flock to this area to breed, allowing you to marvel at these graceful creatures up-close as they calve in those safe, tranquil waters, well away from predators.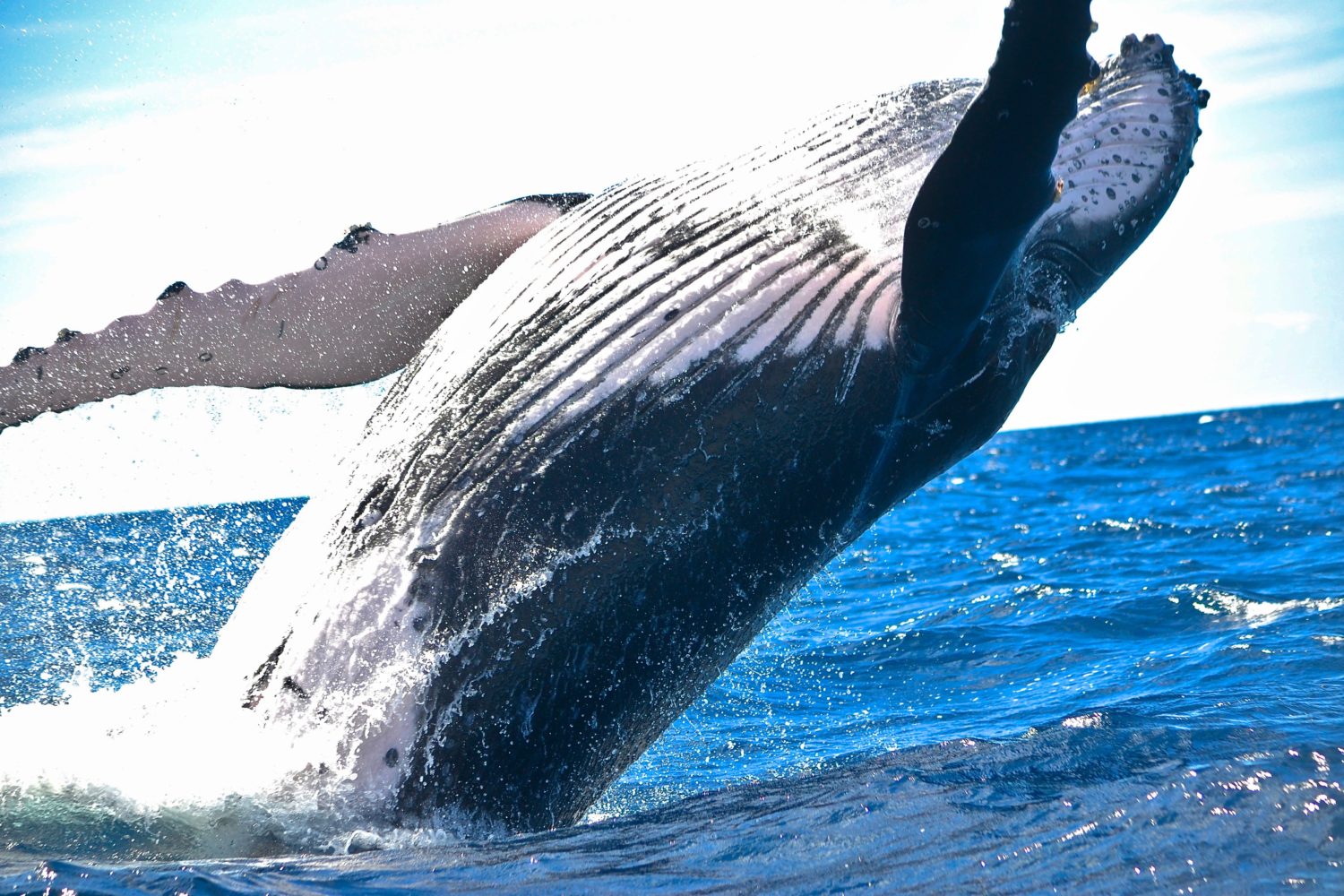 Another must-see near Samana is the island of Cayo Levantado, more commonly known as 'Bacardi Island', a short boat ride from the mainland. This hidden gem gets its name because it was used in advertising for Bacardi a few decades ago. As you'd expect, it's every inch the tropical paradise you've been dreaming of. The best part is how undiscovered it still feels: on my journey, I remember sharing the entire beach with no more than a dozen other people, and this is by no means an uncommon experience. Imagine relaxing in your own personal slice of heaven, watching the palm trees sway in the breeze and think about all those overcrowded beaches elsewhere in the Caribbean. You paid a lot less to be here than they did to be there.
My last beach recommendation is one for the thrill-seekers. The town of Cabarete benefits from long, broad and windy beaches, making it ideal for kiteboarding and surfing. As well as its golden sands, the town itself has an interesting history, having been founded by freed Floridian slaves in 1835. A short bus ride away is Sosua, a beach with white sands and coral reefs, perfect for scuba divers and humpbacks alike. The caves at nearby 'El Choco National Park' form stunning natural pools in the jungle where you escape the heat with a nice dip, or for explorers looking for a more high-adrenaline adventure, why not try canyoning? You'll abseil down cliffs, take daring 60 feet leaps into inviting turquoise pools, and scoot down natural water-slides carved out by the river. We booked through Iguana Mama, and though it's quite an expensive trip, their expertise more than makes up for this.
(Disclaimer: We have no financial incentive to promote Iguana Mama Tours)
The Best of the Rest
The Dominican Republic offers some epic adventures and glorious beaches, but what really sets it apart—for me at least—is that it's so much more than this. It's a thriving country with a compelling history, vibrant culture and some of the friendliest people you'll ever meet. Here's how to make the most of the rest of your stay…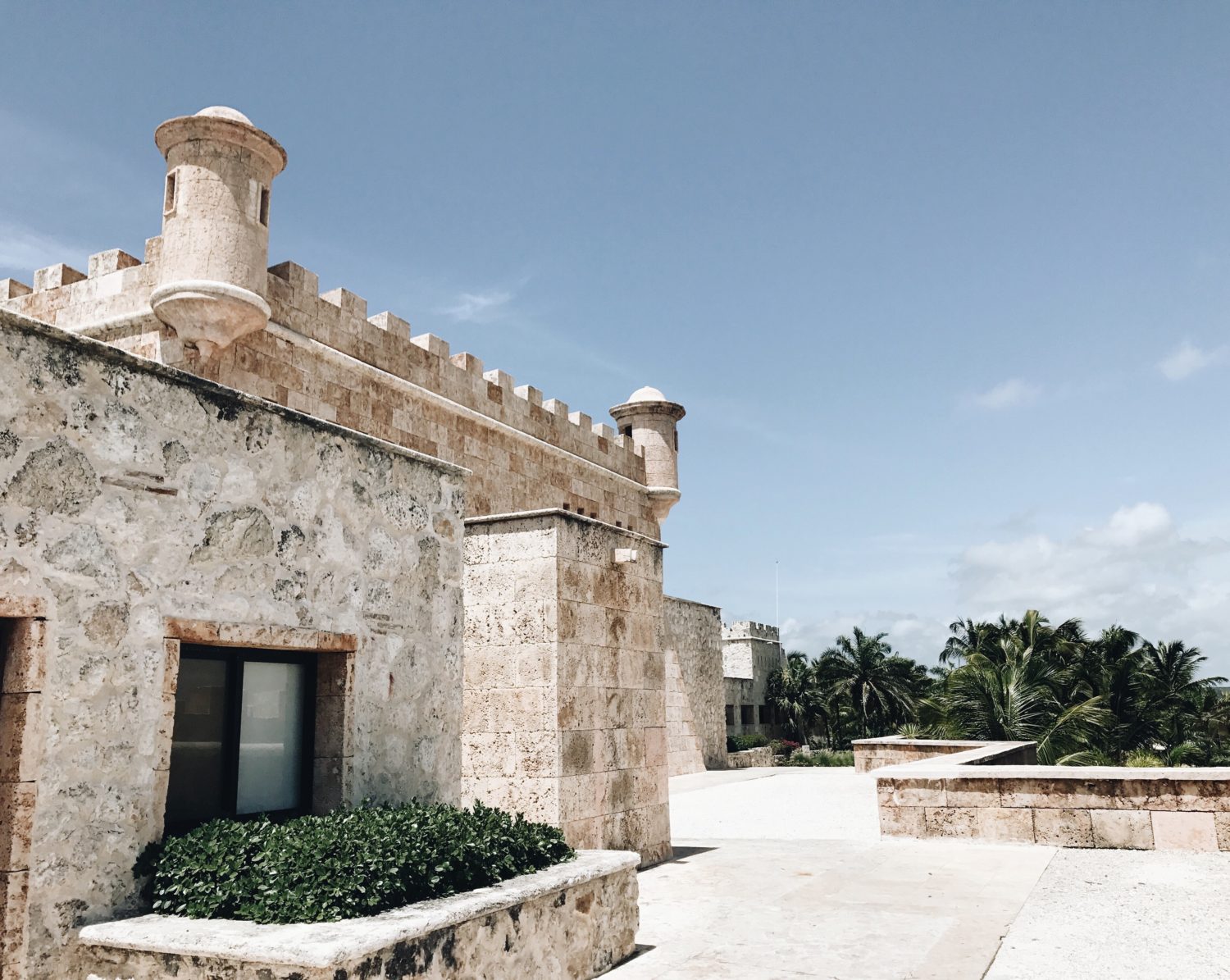 Visit Santo Domingo
Founded by Bartholomew Columbus in 1496, Santo Domingo is the oldest continuously inhabited European settlement in the Americas. If you're at all interested in the turbulent and complex history of colonialism, Santo Domingo offers ample material for your edification. The Cathedral of Santa Maria la Menor makes for a stunning highlight; however, Santo Domingo is also home to the first monastery, castle, fortress and university in the Americas, and such a wealth of important historic sites in the "Colonial Zone" mean its status as a UNESCO World Heritage Site is very well-deserved. Modern Santo Domingo is an attractive, modern, and economically-developed city that benefits from large migrant populations, making it a true melting-pot of the region.
Buy Larimar
I'm not usually one for jewelry, but Larimar is special. The Dominican Republic is the only place on Earth this rare gemstone is found. When I look at those pale blues and whites I'm instantly transported back to its gorgeous beaches; to the market vendors talking and laughing together in the sunshine; to the mysterious inland jungles. Larimar is not about trying to make myself look good—that ship has long since sailed anyway—it's about remembering a unique and beautiful country. It's not about me, it's about them. That's why I love it and why I can't think of any better gift or memento.
"Did you bring me anything back from holiday?"
"Not much, just a rare and beautiful gemstone that can only be found in one tiny corner of the Earth"
*Drops the mic, walks away*
And here's the kicker: as is so often the case with the Dominican Republic, it's a lot more affordable than you might think, even for teenage waiters.
Indulge a Little
We generally try to promote a healthy lifestyle here at Modern Trekker, but a little of what you like can't hurt from time-to-time. Like many countries in the Caribbean, the Dominican Republic is famous for its excellent rum and cigars, both of which are not just a treat for the senses but are also important for understanding the country's economy and traditions. Many tour-operators organize trips where you can see and sample fine hand-rolled cigars which rival even Cuba's for taste and quality (the vanilla option was a personal favorite). There are also a number of rum distilleries that offer a chance for you to witness the manufacturing process and maybe buy a bottle or two for the road. I'll be honest, I'm not a big fan of rum myself but I still had an informative and interesting experience nonetheless.
My enthusiasm for this country has already carried me over my intended word limit so I'll keep this brief. If you're planning to visit the Caribbean, if you want to keep costs down but don't want to compromise your dream, if you're looking for beautiful beaches, friendly people, safe cities and lots of adventure, go to the Dominican Republic.
Go there now.
Suggested next reading: Why You Definitely Need To Visit Providencia Island This Year