Trying to describe Hong Kong in a sentence or two is difficult. The writer Peter Jon Lindberg captured it pretty well, I think, when he described the city as a place where, "nothing is truly foreign, and nothing doesn't belong". The best way I can manage to sum it up is that it's sort of all-encompassing, you know—like the entire world condensed to a single city. When lost in a marketplace you'll think you're in Beijing; walk a little further, however, and it's easy to imagine you're in downtown Tokyo, high in the mountains around Rio De Janeiro or relaxing in a London park.
It's disorientating, intoxicating and, at times, slightly overwhelming. Many people, myself included, only come to Hong Kong for a short time—perhaps for a long weekend, or a stopover on an international flight—so it's hard to know how best to tackle this city in such a limited window.
If that sounds like you then our best advice is to prioritize one or two things from our list below. However, don't be afraid to create a little free time too, and let the city carry you to places you least expect.
Get the best views
The Hong Kong skyline is undoubtedly one the most striking sights in the modern world. To get a full sense of what makes this city tick then you have to take to the sea. The historic Star Ferry is popular with sightseers and tourists alike, and with fares as low as 10 USD it's the ideal way to see the harbor on a budget.
For something a little more memorable, consider a cruise on a sampan, or "junk boat", one of the traditional Chinese fishing vessels that have become icons of Hong Kong. An evening tour (with cocktails) gives glittering views of the harbor that will live long in the memory. Prices for this can vary by tour operator, but you should expect to pay something in the region of 30 USD per person.
For even more breath-taking views, head up Victoria Peak to see the full city spike into the air before your feet. The impossibly steep Peak tram line up the mountainside is every bit as memorable as the views from the top, although it can get a little crowded once you reach the summit. Still, it's completely worth it. I wasn't expecting to be blown away by a cluster of brightly-lit insurance companies and banks, but there's something about all that light and energy in the middle of a sea of darkness that's a strangely moving testament to the human capacity to create beauty in a void.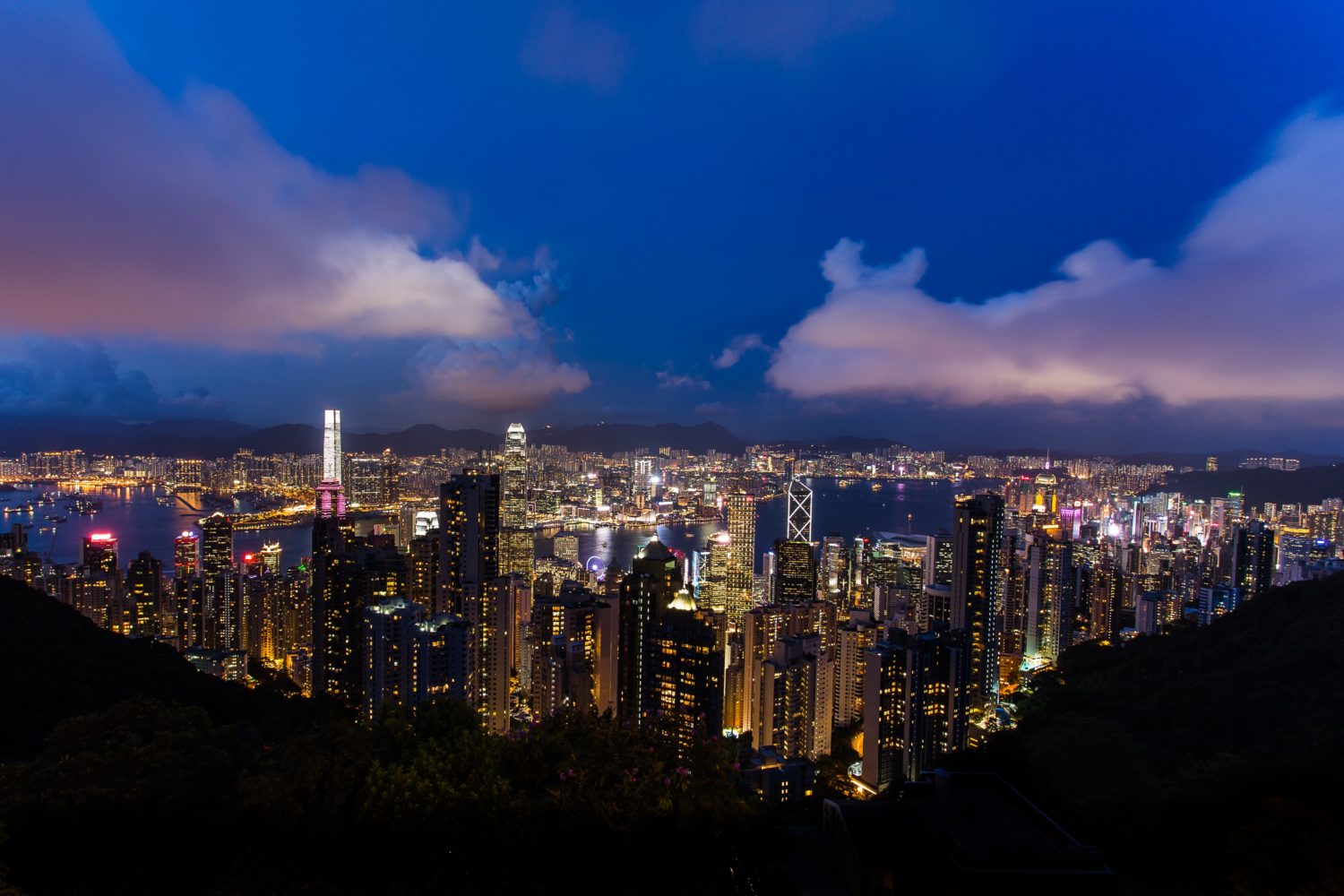 Drink the Night Away
It's probably fair to say that most people don't think of Hong Kong as a party destination but there are still a plethora of options for a night on the town. If it's a touch of glamour you're looking for then head to OZONE in West Kowloon to sip cocktails in one of the world's highest rooftop bars. If you prefer to take to the streets then head for Lan Kwai Fong, the central party zone where street performers and local celebrities mix it with workers end expats across more than a hundred bars and restaurants. It's hot, crowded and intensely memorable (provided you don't overdo the cocktails).
For a more detailed rundown on Hong Kong's best bars, click here.
Get Active
For such a densely, urban environment, Hong Kong still offers plenty of outdoor activities to help you keep fit. Hiking in the mountainous regions around the city is always a popular pastime and Hong Kong has loads of routes to choose from. One of the favorites is the Dragon's Back Hike, a walk that transports you from city to beach with plenty of stunning coastal views along the way. Alternatively, there are plenty of spots to try sea kayaking, stretch it out with some yoga, or simply grab your sports gear and head down to Victoria Park on Hong Kong Island to burn off last night's beers.
Buy Things
Whether you're looking for electronics, flowers, or knock-off designer clothes, chances are you'll find it in one of Hong Kong's many markets. The opportunity to hunt for cheap antiques and quirky Chinese art on Cat Street is an opportunity that shouldn't be missed, nor is the Temple Street Night Market.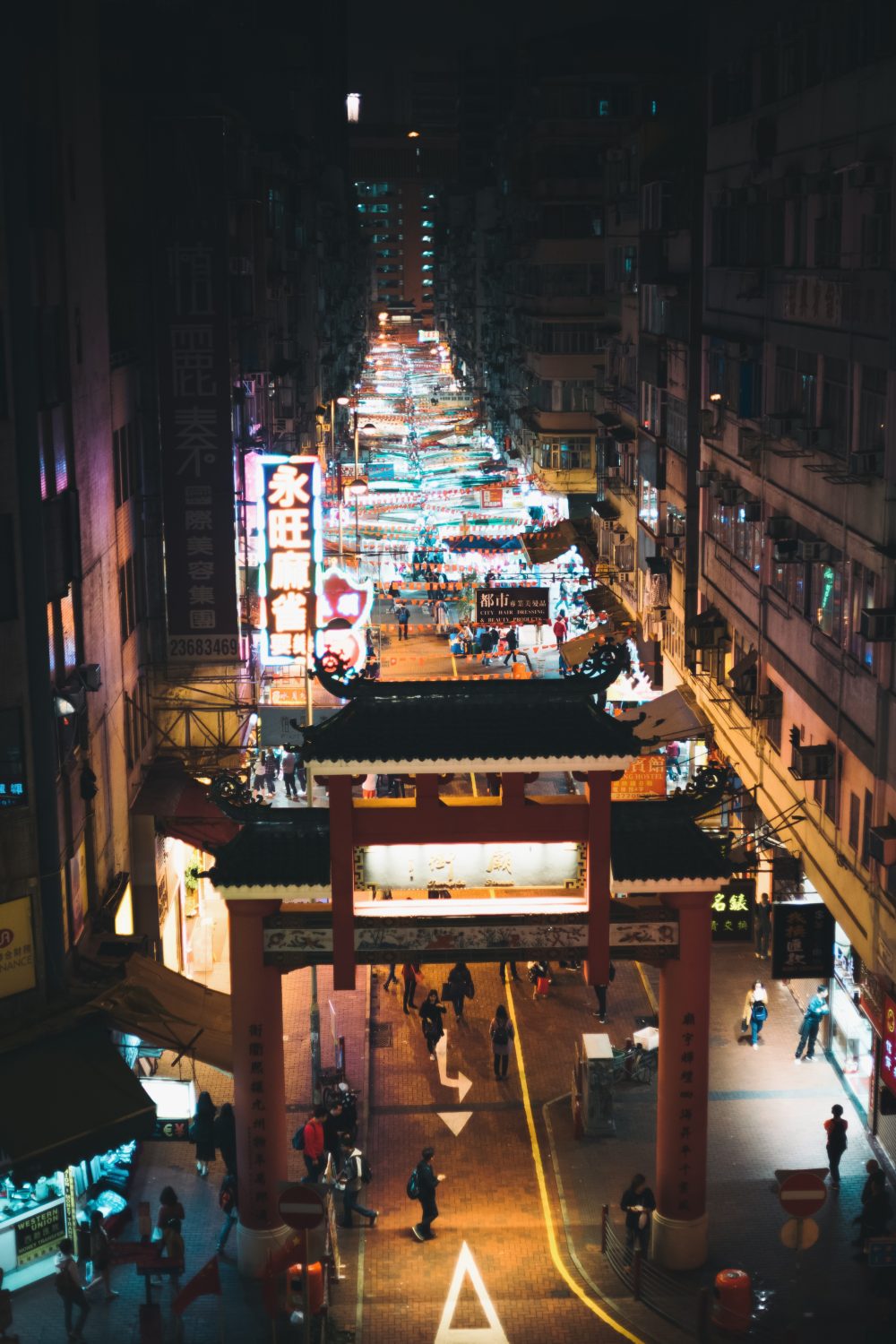 If you're more about those global brands then the area near Causeway Bay has what you need, or for some really high-end baubles, the IFC Mall is your best bet. Even if your budget only extends to window shopping, there are many reasonably priced restaurants inside the IFC where you can great views over the harbor without breaking the bank.
Take a trip
If big cities wear you out then perhaps you'll be glad to know that the pristine natural paradise that is Lantau Island is only a short metro ride away. Lantau's crowning glory is the Tian Tan Buddha, the world's largest seated buddha, that towers above Ngong Ping village.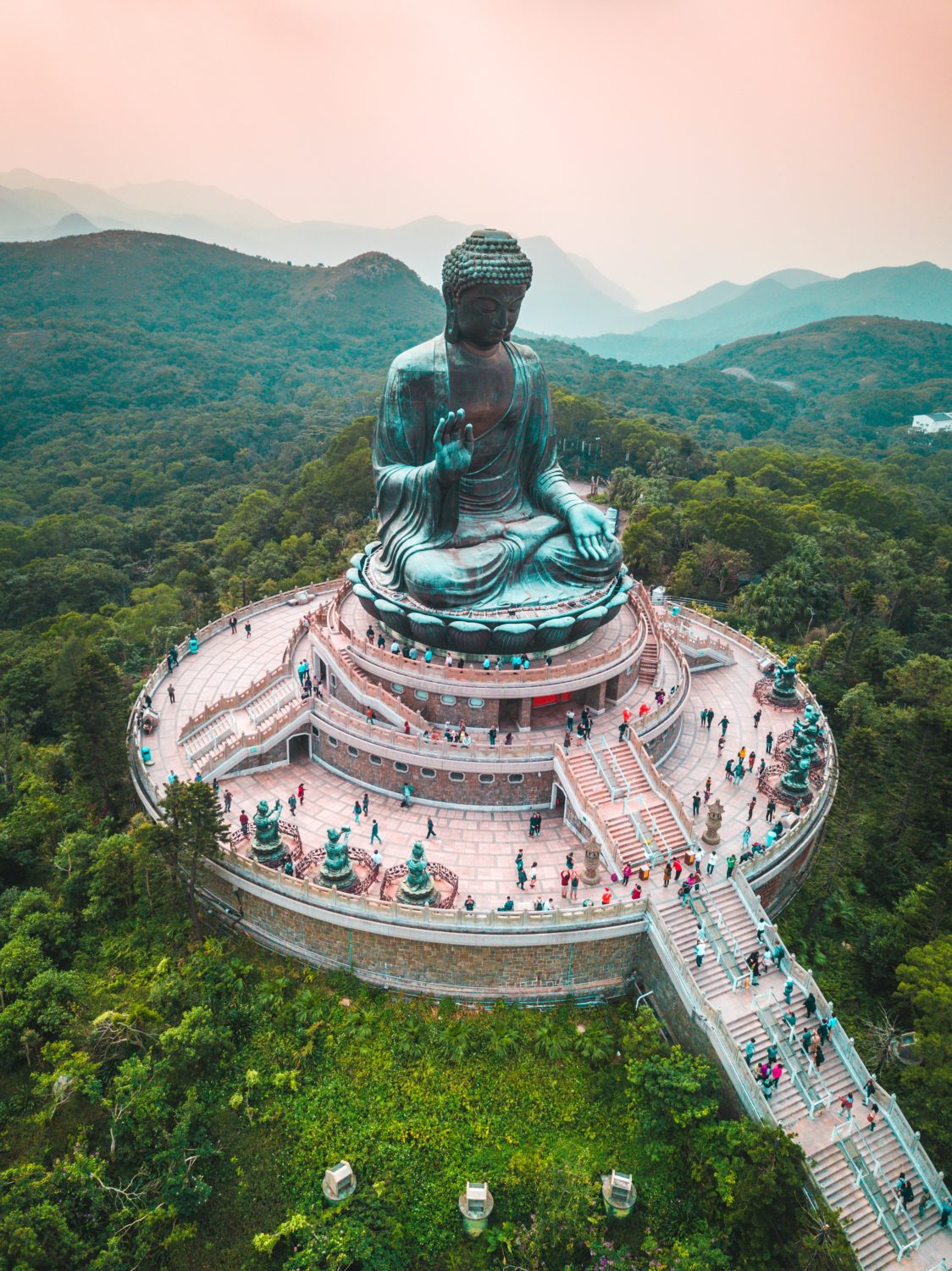 After taking a glass-bottomed cable car to the buddha, take time to amble around the tranquil halls of nearby Po Lin Monastery before taking a short bus ride to Tai O fishing village. Walk the laid-back streets, sample the local seafood and marvel at the cuttlefish, pufferfish, and entire sharks that hang from the street vendors' walls. Take a boat tour around the harbor to get views of the houses suspended on stilts and – if you're really lucky – spot the elusive pink Chinese Dolphins that sometimes fish these waters. Be aware, though, a lot of boat tours advertise as if spotting dolphins is all but guaranteed. It's really not.
If you have the time to explore a bit further afield then jump on a ferry to Macau for around 20 USD per person. Visitors flock to this former Portuguese colony to wonder at the Ruins of St. Paul's—a striking 17th Century church façade that is now a UNESCO world heritage site—as well sample the local delicacy of Portuguese egg tart.
Treat the kids
Children—they may be funny, full of energy and enrich your life, but man are they philistines. If you're the generous sort who wants to give your sprogs a break from 17th Century façades then Disneyland Hong Kong or Ocean Park could be a safe bet. Prices start at around 80 USD per person for a single-day ticket to Disneyland, and around 50 USD per person for Ocean Park.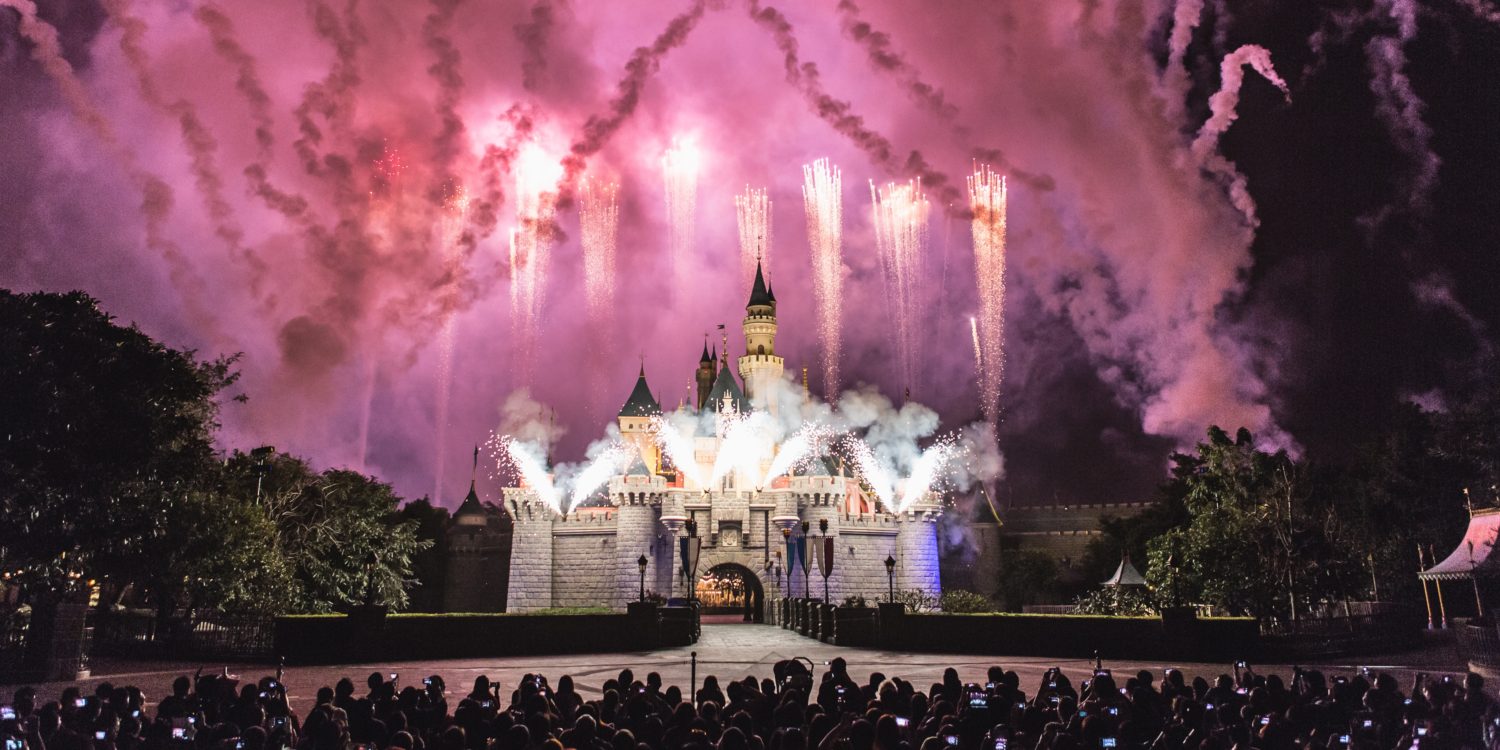 So, there's our guide to Hong Kong. In a way I think of this city as a sort of cultural equivalent of the Himalayan mountains: a crumple zone where two enormous land masses—in this case, East and West—collide, forming something spectacular in between.
There's a lot to do, a lot to see, and a lot to learn. If it feels like you're moving at a million miles an hour then don't worry, it just means you're doing it right.
Suggested next reading: 9 Gorgeous Locations In China That Will Take Your Breath Away