Here we continue sharing 9 of the most beautiful places in China! To start from the beginning in part 1, click here.
5. Hua Shan
When planning your first visit to China it's almost certain you'll want to make a stop at Xi'an. The former capital of China, this city is world-famous for its cultural delights and ancient history, including, of course, the Terracotta Warriors.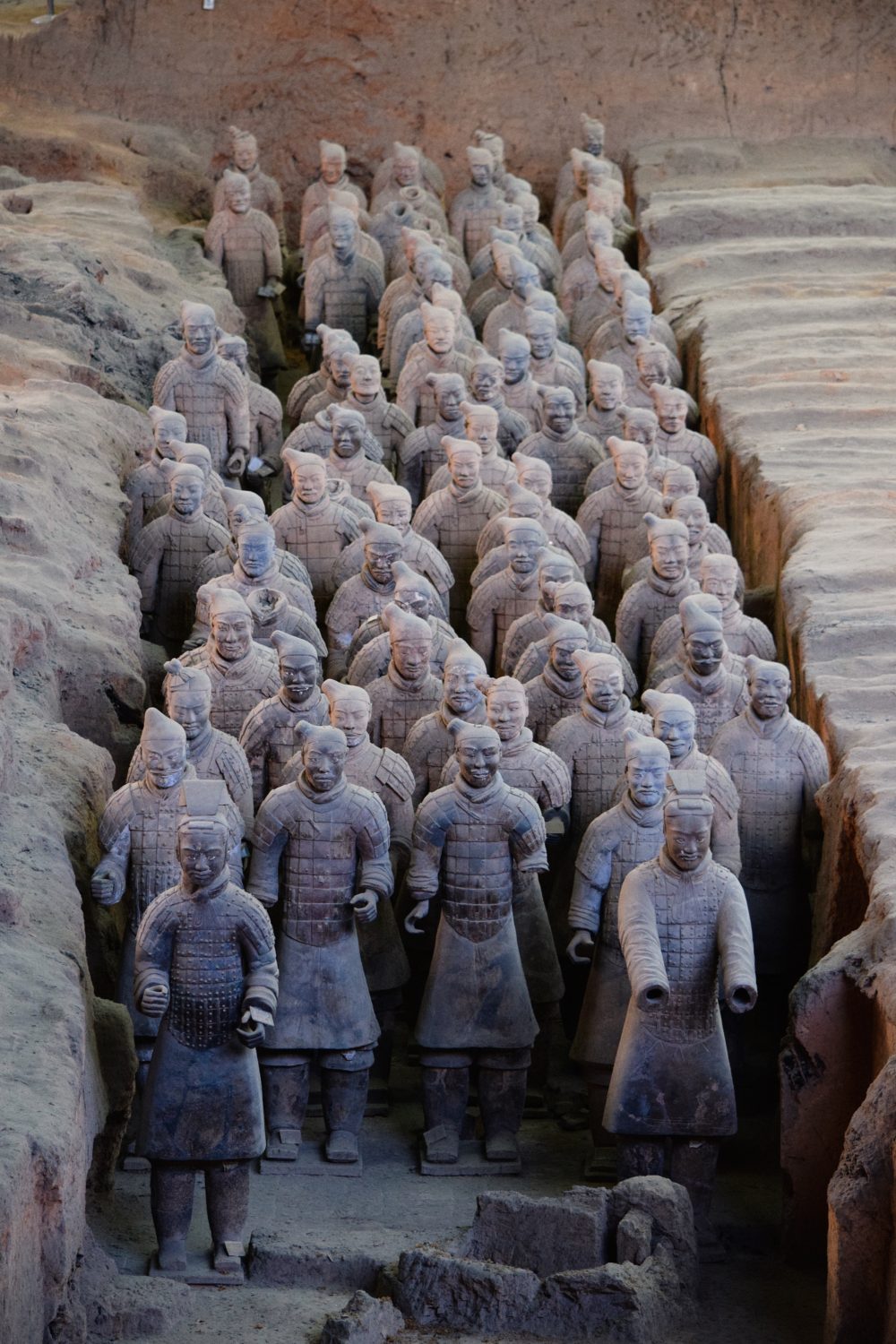 However, Xi'an has one spot that nature lovers won't want to miss: Mount Hua Shan. Comprised of five peaks, this mountain range, around 75 miles from the city, is well connected to the city center by a number of high-speed train services. Once there, your options for hiking are abundant. Many climbers head to the highest spot, the South Peak, for dramatic views over verdant valleys and towards the Yellow River.
Hardy souls will want to head to the "Plank Walk in the Sky", a rickety wooden bridge that's bolted to the cliff-face 7000 feet above the valley below. Rumors circulate of hundreds of hikers plummeting from this spot each year, giving the spot its grisly nickname of the "Death Walk". This, however, has not been confirmed and, given the safety measures in place, it's highly unlikely to be true. One thing is for certain, though, it's not for the faint of heart!
6. Sanya
If the thought of Hua Shan makes your head spin then fear not, our next entry offers a far more peaceful experience. This small and relatively undiscovered resort town offers a number of gorgeous beaches with a coastline on the South China Sea. One of the most popular, Yalong Bay, is a short ride away on the island of Hainan and offers broad, flat beaches perfect for soaking up the sun. Longtou Peak is a prime spot to gain views over the bay whilst neighboring Tropical Paradise Park gives ample opportunity to see rare birds and butterflies.
If you're able to travel a little further afield then be sure to check out nearby Wuzhizhou Island. With white, sandy beaches, and warm tropical waters where coral supports a rich diversity of marine life, you'll think you're in the Caribbean rather than China. Many miles from the busy streets of Beijing—both literally and metaphorically—the Sanya area is a perfect spot to unwind after a hectic backpacking journey through everything China has to offer.
For more photos of this beautiful area, as well as travel advice, visit China Tours.
7. Tibet
At the opening of this article, I wrote that China can be logistically difficult to visit but ultimately rewards all your efforts. Nowhere is this more in evidence than Tibet. The political situation in Tibet has been discussed widely across the world over the decades since the Cultural Revolution, so I won't presume to try and add to it here. What it means for us, though, is that independent travel is made a whole lot more complicated.
In fact, it isn't complicated, it's impossible.
And expensive.
As of 2009, all visitors to the Tibet Autonomous Region (TAR) must make arrangements through an approved tour operator and be accompanied by a licensed Chinese tour guide. And then there's the bureaucracy: paperwork, permits and passport checks become your new reality.
However, if you are lucky (and determined) enough to make it to the roof of the world, you'll be rewarded with some of the most jaw-dropping scenery on this planet. As you approach Mount Kailash, you can't help but wonder how few people have laid eyes on this scared spot over the years, and how you became one of them.
The whole of Tibet is so magical, you'll feel like you're walking through a dream.
Planning a trip to Tibet? Be preepaaaared!
8. Tiger Leaping Gorge
One of the world's most spectacular river canyons, Tiger Leaping Gorge is also the world's deepest, and best-named (sorry Cheddar). The name comes from a narrow point in the valley where, according to legend, a tiger is said to have made a daring leap across the Jinsha River.
Hikers can choose between a high trail and a low road. The higher trail is more interesting and varied, though does present some challenges, even for experienced hikers. The low road has been paved and is, therefore, more accessible to those who prefer a more gentle trek. It provides a chance for walkers to get closer to the river and a greater sense of being wrapped up in the mountains, but is a less exciting experience on the whole.
The trail is typically walked in 2-3 days, often with stops at guesthouses along the way. Most of these guesthouses are owned by members of the Naxi people, an ethnic group with Tibetan roots and a distinct culture who occupy parts of Yunnan province in far South-Western China. Another welcome opportunity to meet local people in the fabulous landscapes they call home.
9. Huangshan
Truly one of the most beautiful places in China, the Huangshan, or Yellow Mountains, are held in the same reverence in the Chinese public imagination as Mount Fuji is in Japan, or the Grand Canyon is in the USA. There is a beauty in this environment that, for many, elevates it beyond the worldly plane and towards something sacred. As you gaze up at those stoic peaks, poking through the affectionately named "sea of clouds", it's easy to see why Huangshan is said to have inspired over 20,000 poems and even has a school of painting named after it. There is a majesty to this place that is both timeless and universal, and yet somehow quintessentially Chinese.
The city of Huangshan—sometimes known by its old name Tunxi—is well set-up to cater to visitors looking to explore the mountains. However, if you're heading to this part of China, combining your stay with a trip to the scenic town of Hangzhou comes highly recommended.
Accommodation, food and transport are all extremely cheap in China, but this won't last forever. Many experts predict that China will be the world's most popular travel destination by 2020, and prices are likely to increase as a result. So if you've ever harbored a desire to see this enchanting country, now's the time to go!
Suggested next reading: 6 Unique, Once-In-A-Lifetime Experiences On The Road From Tokyo To Kansai