Naples, the gateway to Southern Italy. Northern Italy might have its economic powerhouses and Central Italy its historic treasures, but Southerners contend that the air is cleaner, the food is fresher and the people more alive here than anywhere else in the Mediterranean.
The North is continental Europe, they say, but the South is the real Italy.
How true this is, I'm unsure. What I am certain of is that there really is something different about the South. There's a kind of electricity in the air, an intensity and vitality to life that makes this place unique. Cross that invisible border south of Rome and you start to feel like you've entered a new world.
Rome might be the Eternal City, but Naples is a lightning bolt. From the clamor of the streets to the vibrancy of the colors, everything about this city shocks you into living completely in the moment. In the words of Arthur John Strutt, "See Naples and die [they say], but I say, see Naples and live".
The very large elephant in the room
Very few places on Earth embody the phrase "devastatingly beautiful" quite so literally as Naples. Here, Mt. Vesuvius is a constant reminder of both the bounty of nature and the fragility of our lives within it. Vesuvius has erupted almost 30 times in the last 2000 years—the last being in 1944—and there's no telling if and when it will happen again. About 4,000 years ago the volcano erupted with unimaginable force. An explosion of a similar magnitude today could wipe out much of Naples.
I grew up in England, where nature is laughably benign, so the thought of living one's life in the shadow of an active volcano is truly humbling to me. There's a stereotype that Neapolitans are a hardy bunch who prefer to enjoy the pleasure of the moment than store up riches for tomorrow. If there's any truth to this, then you sort of understand every time you look up at that peak.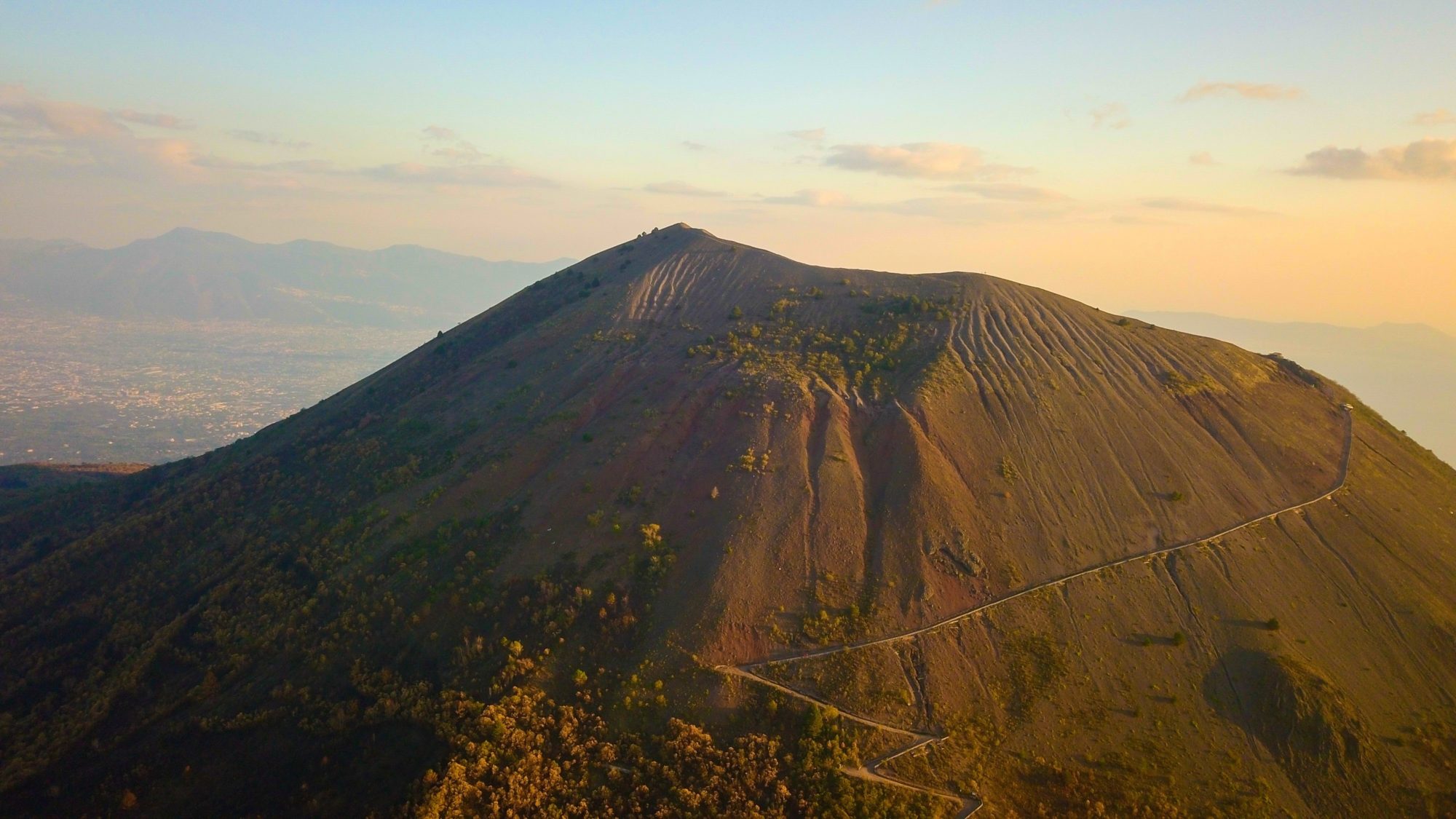 If you want a closer look than it's easy to arrange a hike up to the top of the crater. It's not an arduous climb and there is nowhere better to get views of the Bay of Naples, but bear in mind that the volcano is long overdue an eruption, so you will be taking a small risk.
Pompeii and Herculaneum
The devastation of Pompeii and Herculaneum in 79 AD, and the macabre figures left behind have caught the world's imagination. Many of the wealthiest people who lived in these towns had long since read the warning signs and retreated to Rome. The ones who were left behind, and whom we now see encased in stone, were poorer citizens who had no financial freedom to escape the blast. It's truly haunting exploring the ruins of those towns—every time you turn around the volcano is there again, a brooding, menacing presence in an area of spectacular natural beauty.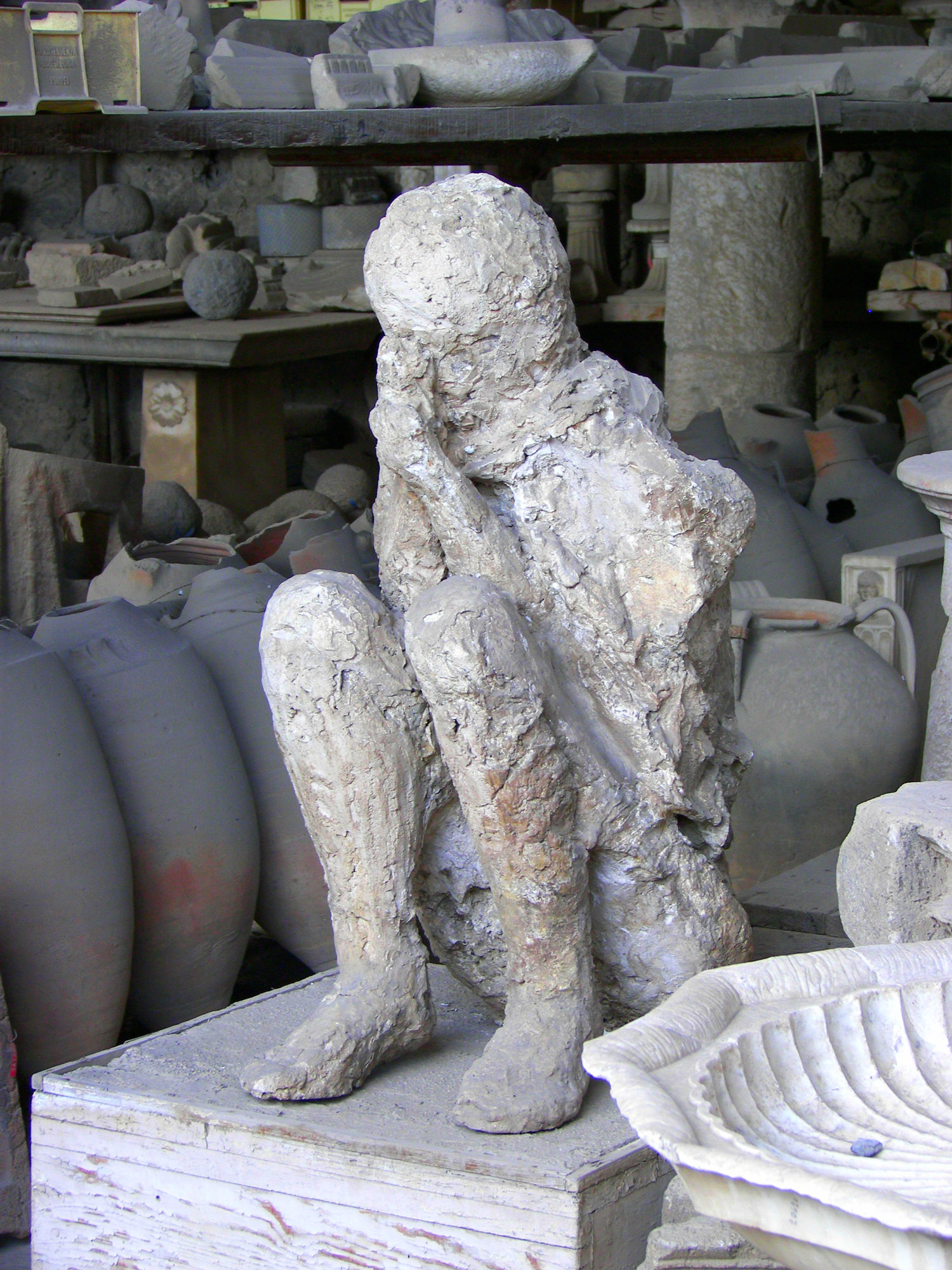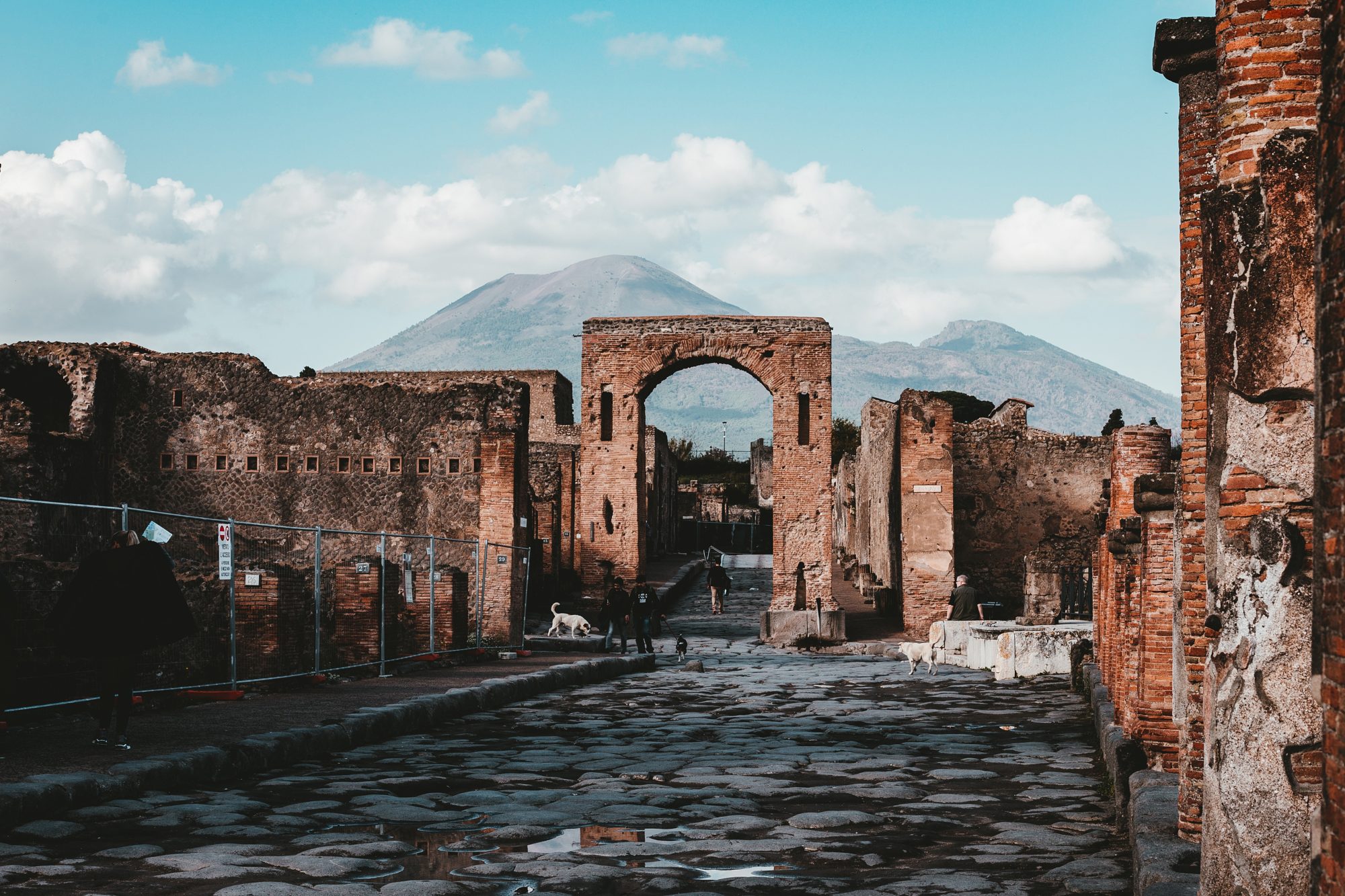 Pompeii is the bigger of the two sites and can take a whole day to explore. Herculaneum is smaller and slightly better preserved of the two and can be done in half a day. It's easy to get to both sites from central Naples and we'd recommend booking onto a tour as there are loads of details you'll miss without an expert guide. Night tours are also available and provide an interesting perspective on things—as well as a chance to beat the heat!
For ticket prices, transport and everything else you need to know to plan your trip, click here.
Treat your face
You probably know that pizza, the food that dominated the world, began its life in Naples. What you may not know is that it needs to be made to a strict set of standards. True Neopolitan pizza should be made with San Marzano tomatoes, grown on Vesuvius's fertile plains, the buffalo mozzarella should be from Campana, and the whole thing should be baked in a wood-fired oven.
Pizzeria Oliva da Salvatore e Carla, on via Sanita, is our recommendation, but any restaurant bearing the prized "Pizza Vera" signs is bound to deliver a quality experience.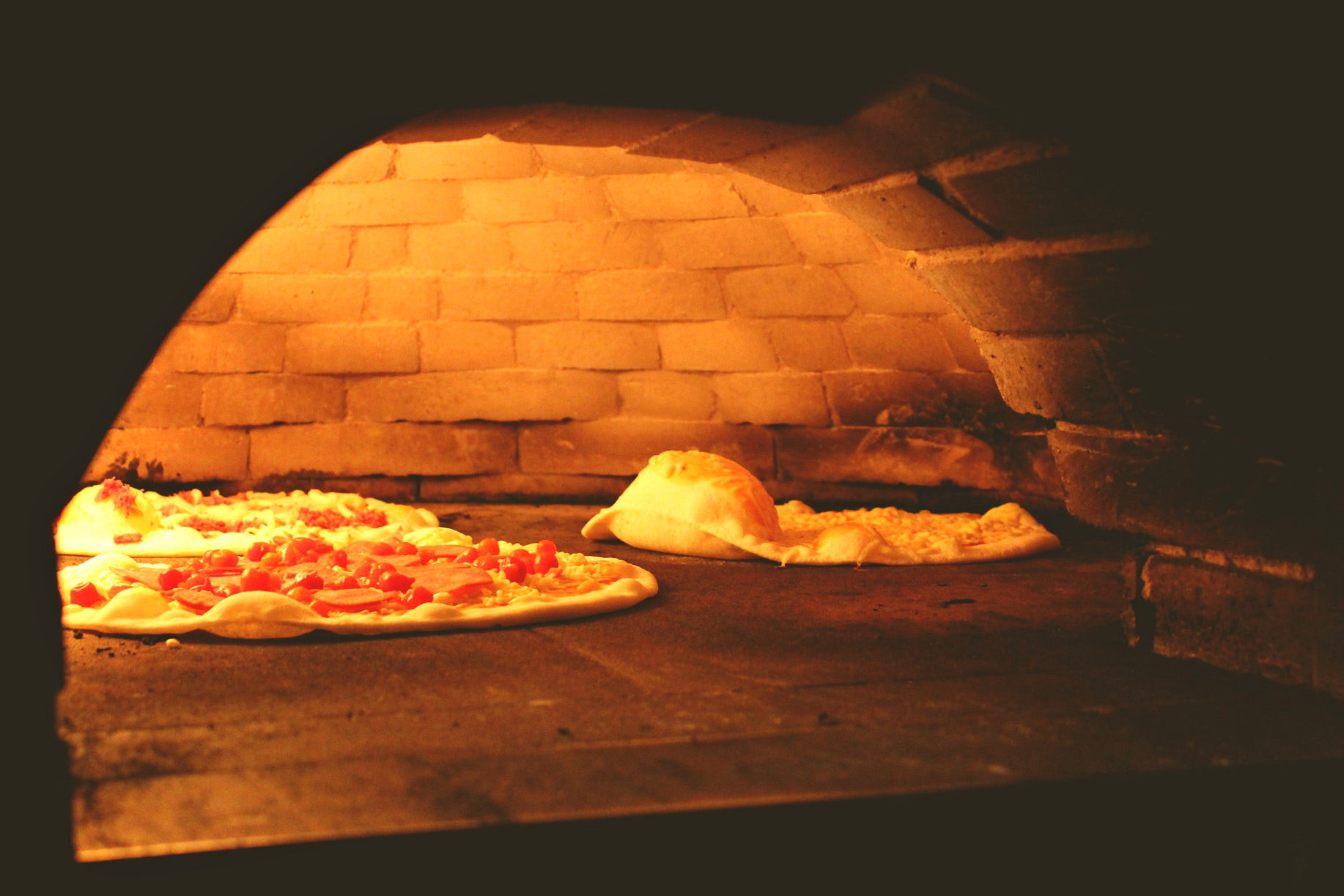 Neapolitan food does not begin and end with pizza. Far from it. Spaghetti alle vongole—spaghetti with clams—is a local favorite, and Naples is almost as famous for its pastries, such as the shell-shaped sfogliatelle, as it is for pizza.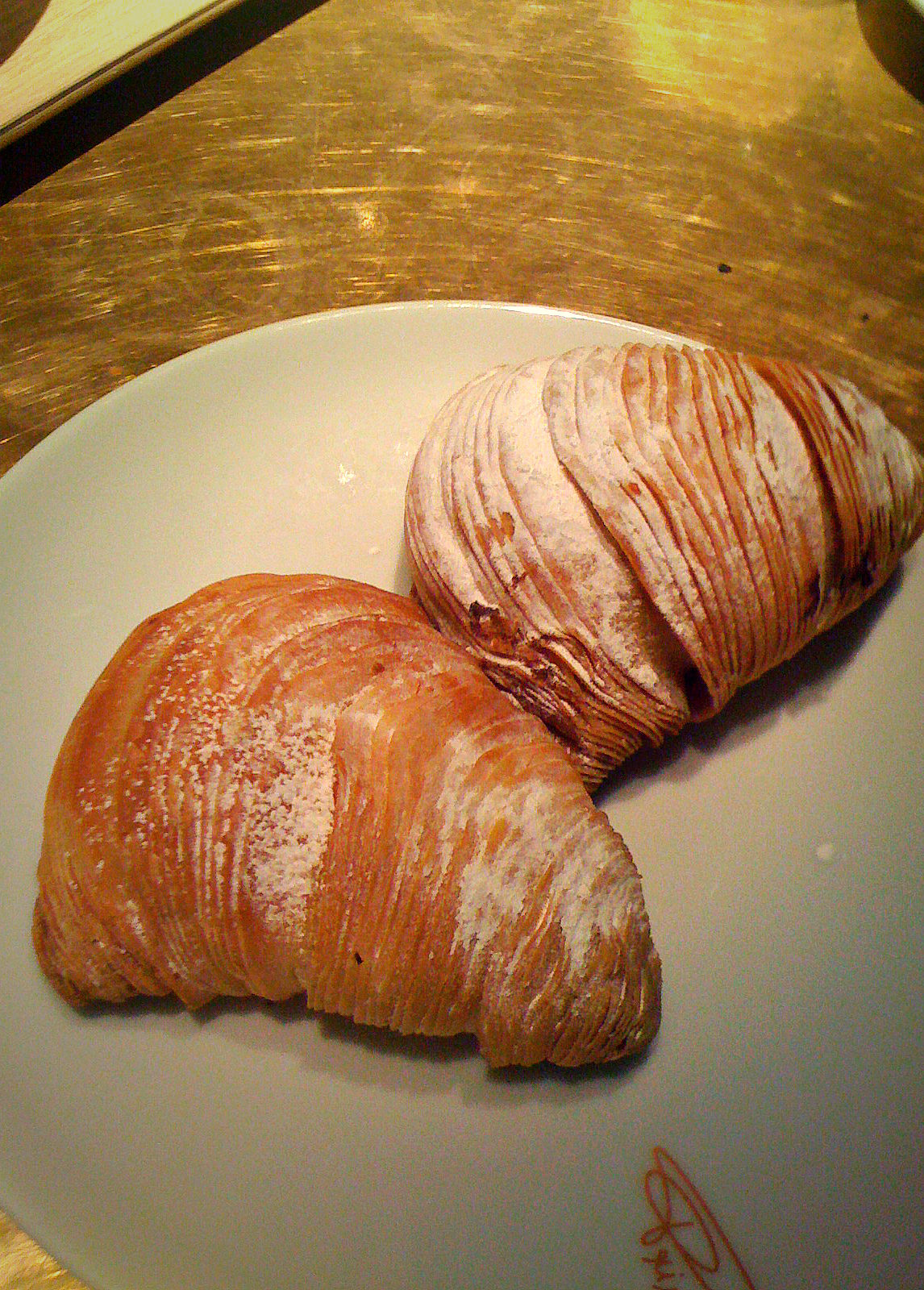 The South of Italy is a food lover's paradise and Naples is the best place to sample it all.
Seeing the Sights
Any city that can mix it with Rome, Florence and Venice has to be pretty special, but Naples definitely belongs in that conversation. The stunning Piazza del Plebiscito is a grand central square to rival any in Europe, and the smaller Piazza Bellini is a study in shabby chic built atop ancient Greek ruins.
Art lovers may want to explore the marvelous sculptures housed inside the 16th Century Cappella Sansevero or take the full tour in the vast collections of the Museo di Capodimonte. If you're looking for something more contemporary, head on over to the Museo MADRE for all things weird and wonderful in Italian modern art.
History buffs will want to check out the Fontanelle Cemetery Caves or the San Gennaro Catacombs. The collection of Graeco-Roman artifacts at the Museo Archeologico Nazionale is one of the world's finest, and the Castel dell'Ovo is one of the world's oldest military fortifications, but for sheer visual drama, the Castel del Nuovo towers above the rest.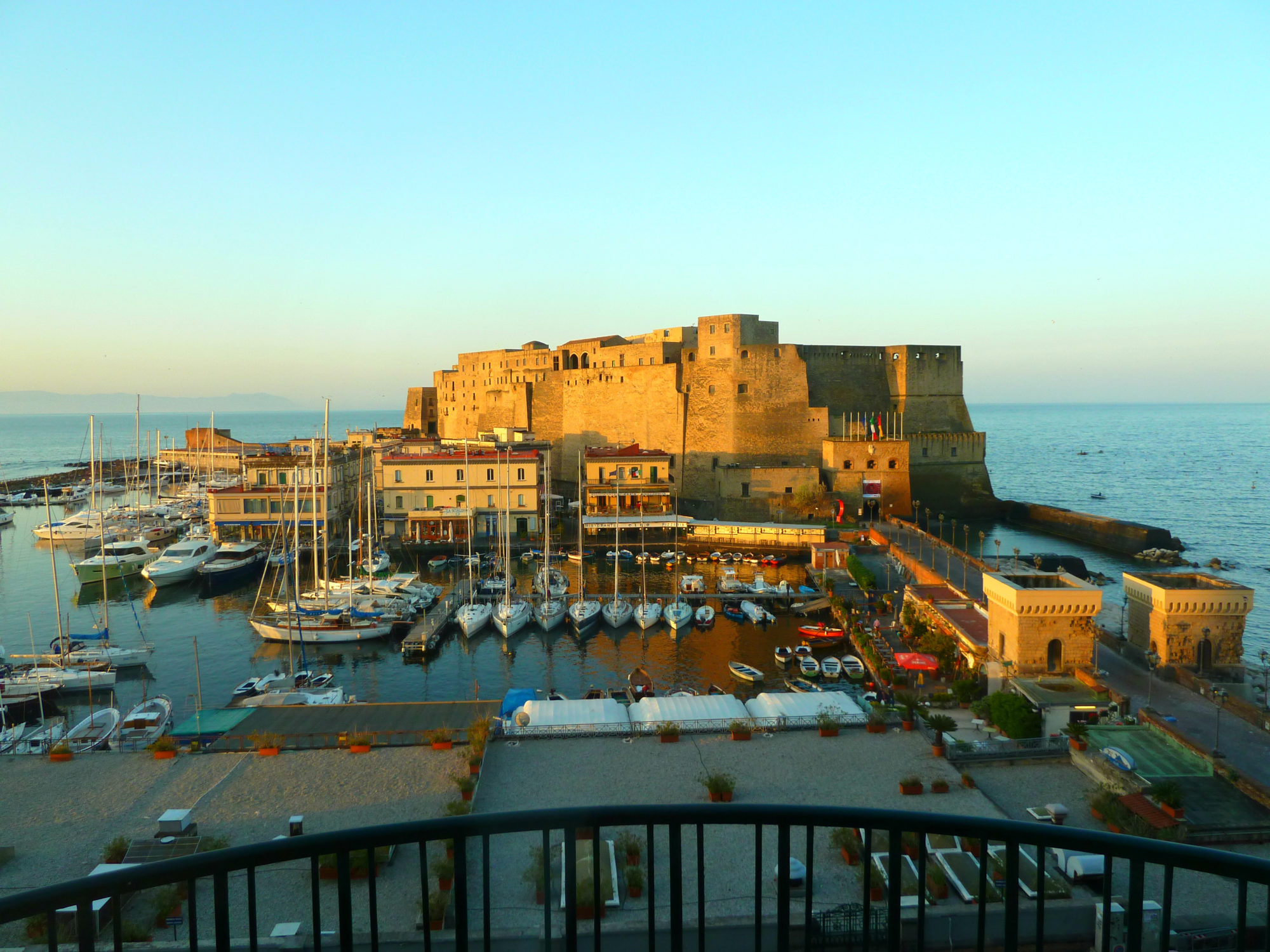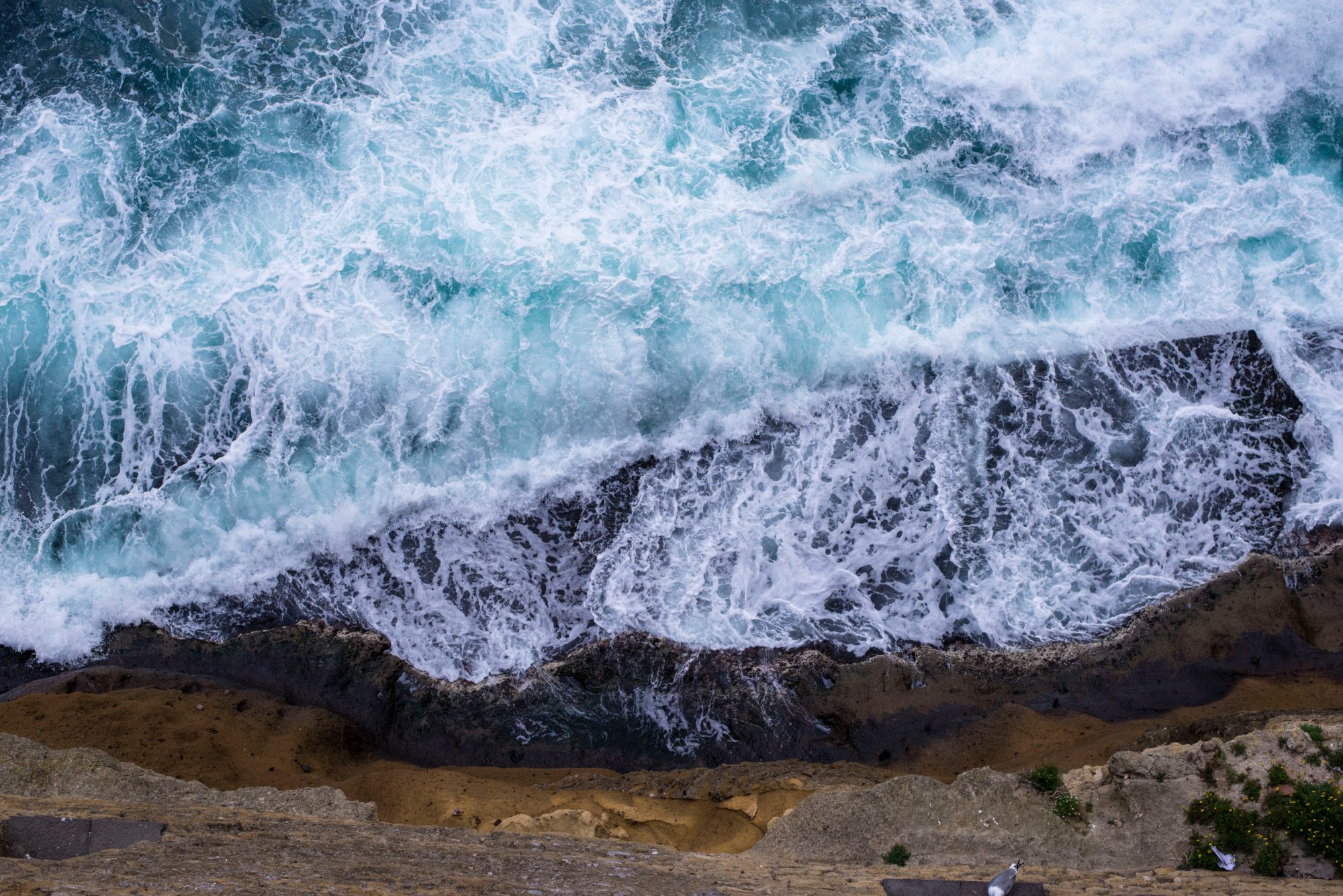 Be sure to take time to wander the streets of Santa Lucia. This is the spot where many Neapolitans left their home to seek a new life in America. Nowadays it's one of Naples' most distinctive and characteristic neighborhoods and an ideal place to get a taste of daily life in the capital of the South.
"God" was here!
It's probably a bit of a cliché to describe football as a religion by now but in Naples it really feels like it. Back in the 1980s, Diego Maradona—arguably the world's greatest ever footballer—led SSC Napoli to their first ever league title. Since then Napoli has remained one of the country's most successful teams with certainly one of the country's most passionate fanbases.
After all, it's hard to argue with religion when you've seen god in the flesh.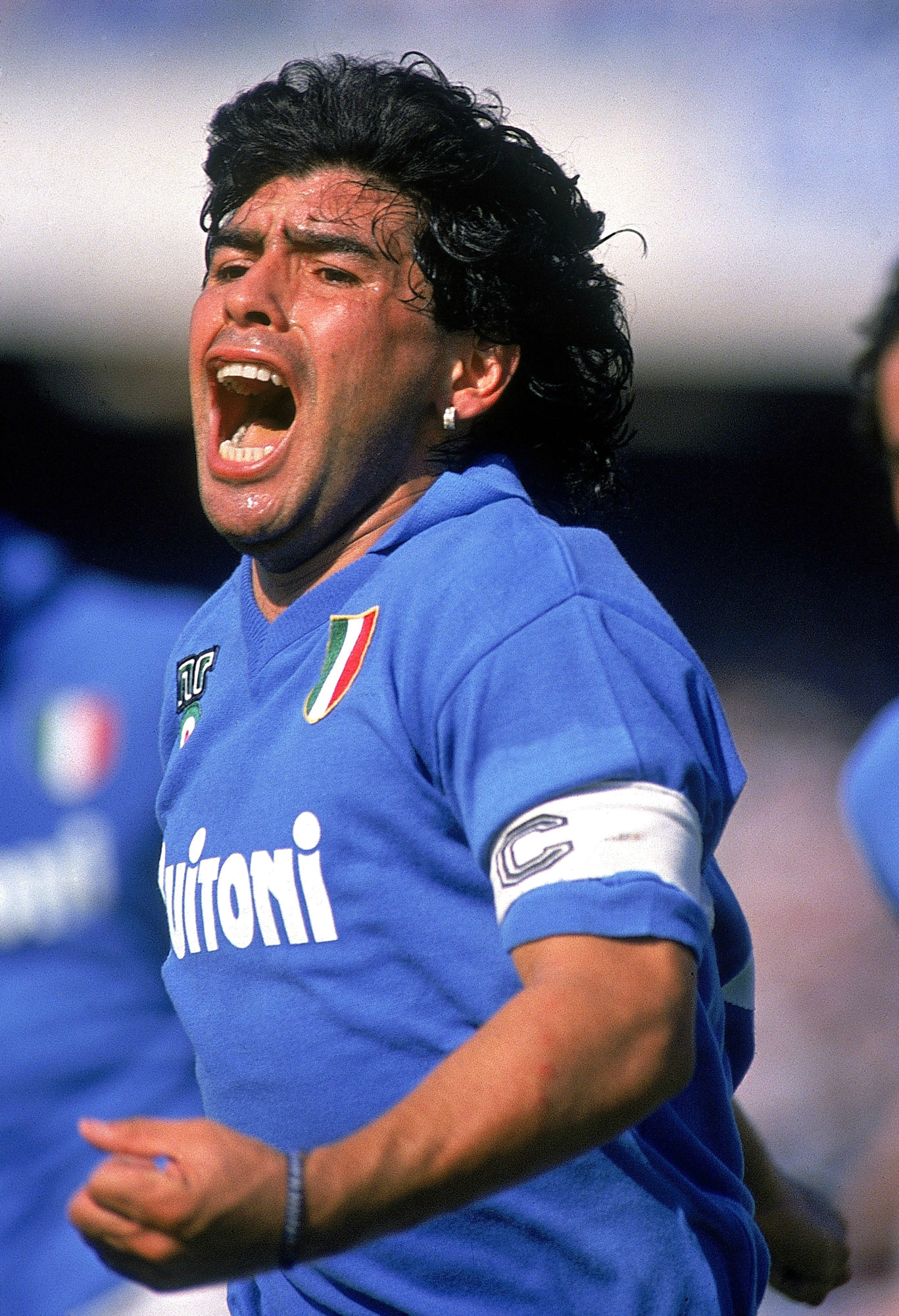 Naples is a crazy, anarchic, soulful city. Slightly dilapidated but effortlessly beautiful, it's a city that's often criminally overlooked. The first time I visited I got off the train and looked around me. Everywhere there was something happening: mopeds zipping around, people having loud arguments in the street, some children were having a shoot-out with BB guns in the middle of a public square.
Everything was energized—like all life had been supercharged somehow. It's infectious, too. Go see for yourself.
Suggested next reading: 7 Secret Treasures Waiting To Be Unearthed In Rome