New York City goes by some other names: The Big Apple, The Empire City, and The City Of Dreams are just a few. New York City, whatever you may call it, is a traveler's paradise and it's no surprise that the city welcomes over 60 million visitors each year. With its easy, walkable layout, extensive subway system, and plenty of things to do, it's easy to see why New York City is one of the most visited cities on Earth. You could easily spend a week or two exploring a single neighborhood. To help you cut through the noise, we created a list of the 6 best places to see in NYC. You'll be a local in no time!
1. Central Park
You knew this one was going to be on the list! New York's iconic Central Park is located in the heart of Manhattan and serves as a major navigation point for locals and visitors alike. It welcomes over 40 million visitors each year and is easily recognizable to people around the world due to its various features in films. The park covers over 800 acres of land and is a great place to spend a warm summers day. There are tons of activities to do in the park, but I'd recommend checking out the Conservatory Garden. The garden is made up of three different styles (French, Italian, and English) and is the best place in the city to see flowers in the summer. Another can't-miss spot is Belvedere Castle. Home to the highest lookout points in Central Park, Belvedere Castle looks like it should be in Scotland, not New York. Interestingly enough, the National Weather Service takes temperature and wind measurements next to the castle. It serves as a visitor center and so there isn't much to see inside, but the castle is a great place to take pictures or contemplate your next travel destination.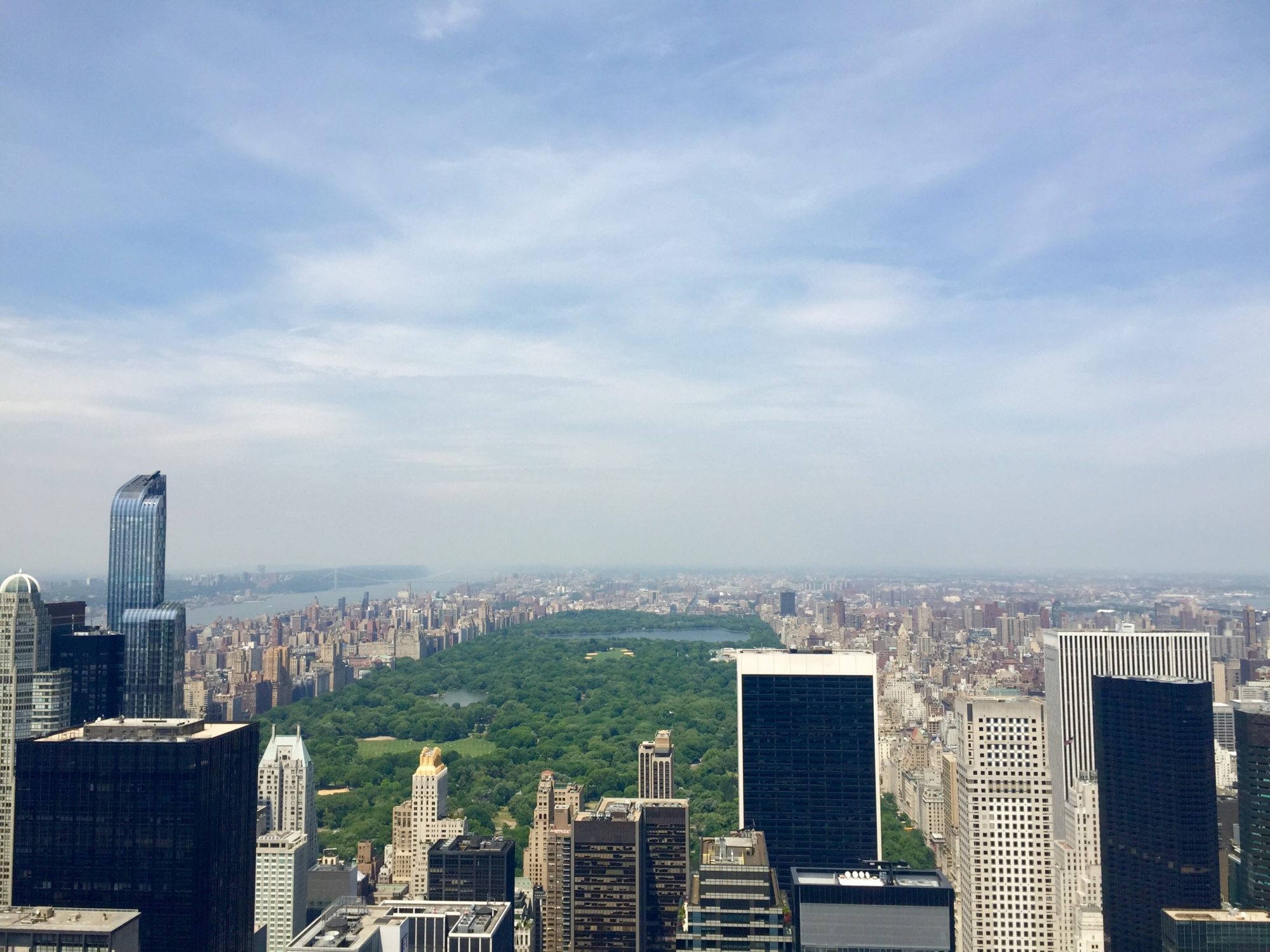 2. High Line
Formerly a New York Central Railroad spur, the High Line is found in New York's Meatpacking District. It spans a mile and a half across the city's western neighborhood. The railroad track was abandoned in 1980, but was repurposed starting in 2009 and officially completed in 2014. The High Line features various works of art along the way and you can even see the old railroad tracks to make your walk a little more interesting. It's best seen in the morning at sunrise as all the buildings in the surrounding area take on a fiery orange hue. The High Line has set an example for other cities (Chicago's 606, Montréal's Lachine Canal) to repurpose their otherwise neglected industrial areas. You and your camera won't be disappointed with the views!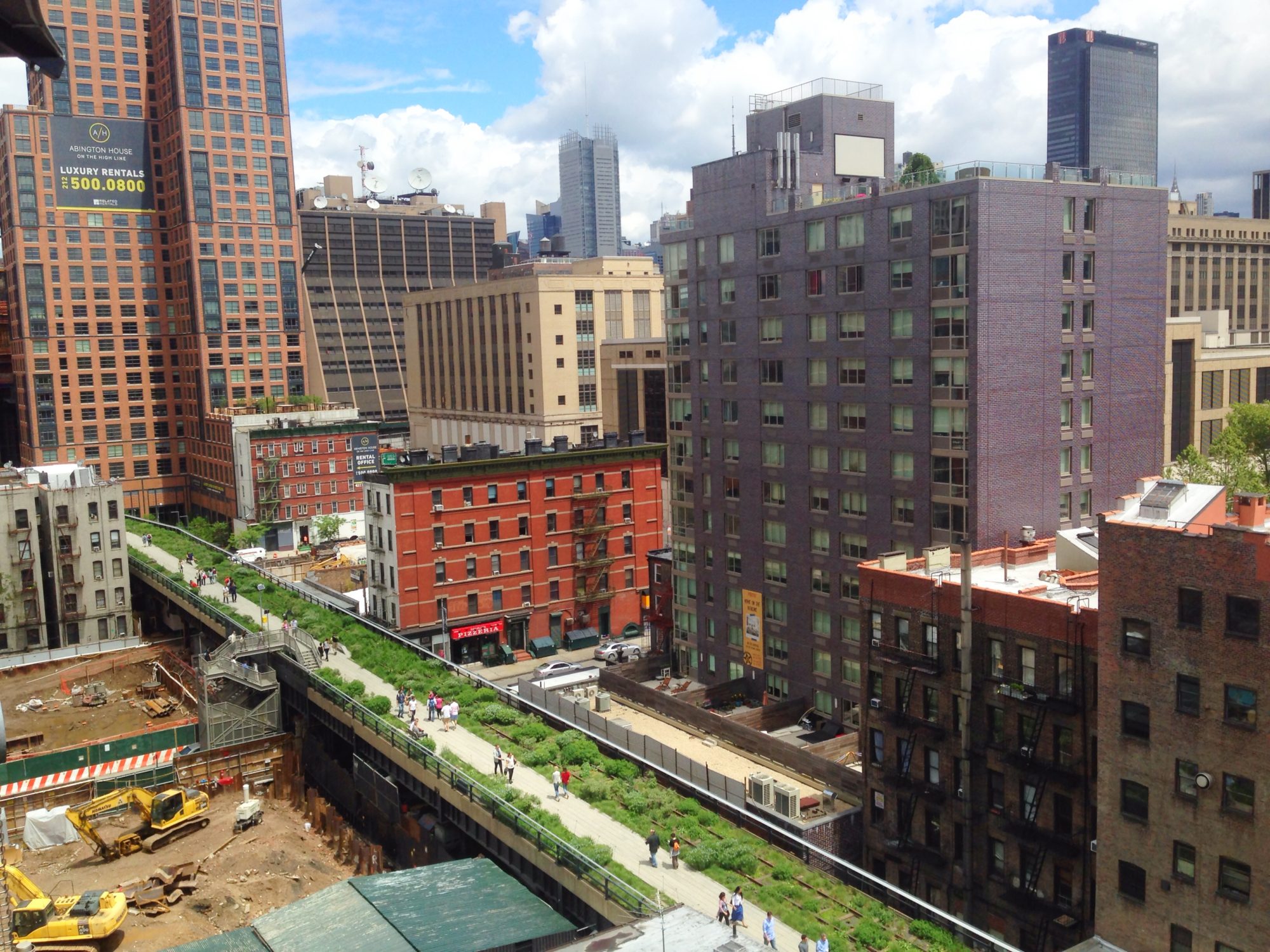 3. Chelsea Market
After working up an appetite walking on the High Line, stop by nearby Chelsea Market for a wide assortment of eating options that anyone in your group will be pleased with. Once home to a butcher's market and biscuit factory, Chelsea Market might as well be foodie heaven. From coffee to seafood to sandwiches, the market has every type of food you could imagine. Be sure to try a lobster roll at Cull and Pistol. The lobster is so fresh you'd swear they just caught it. Continuing on the seafood theme, another can't-miss is the Japanese-Mexican inspired spicy tuna tacos. If you're more of a sweet person, try the Doughnuttery. The purveyor of all things doughnuts are known for their crazy flavors such as a maple, potatoes, and bacon concoction known as the Purple Pig. Wherever you eat in Chelsea Market, you're sure to leave full and satisfied. If not, you're doing it all wrong.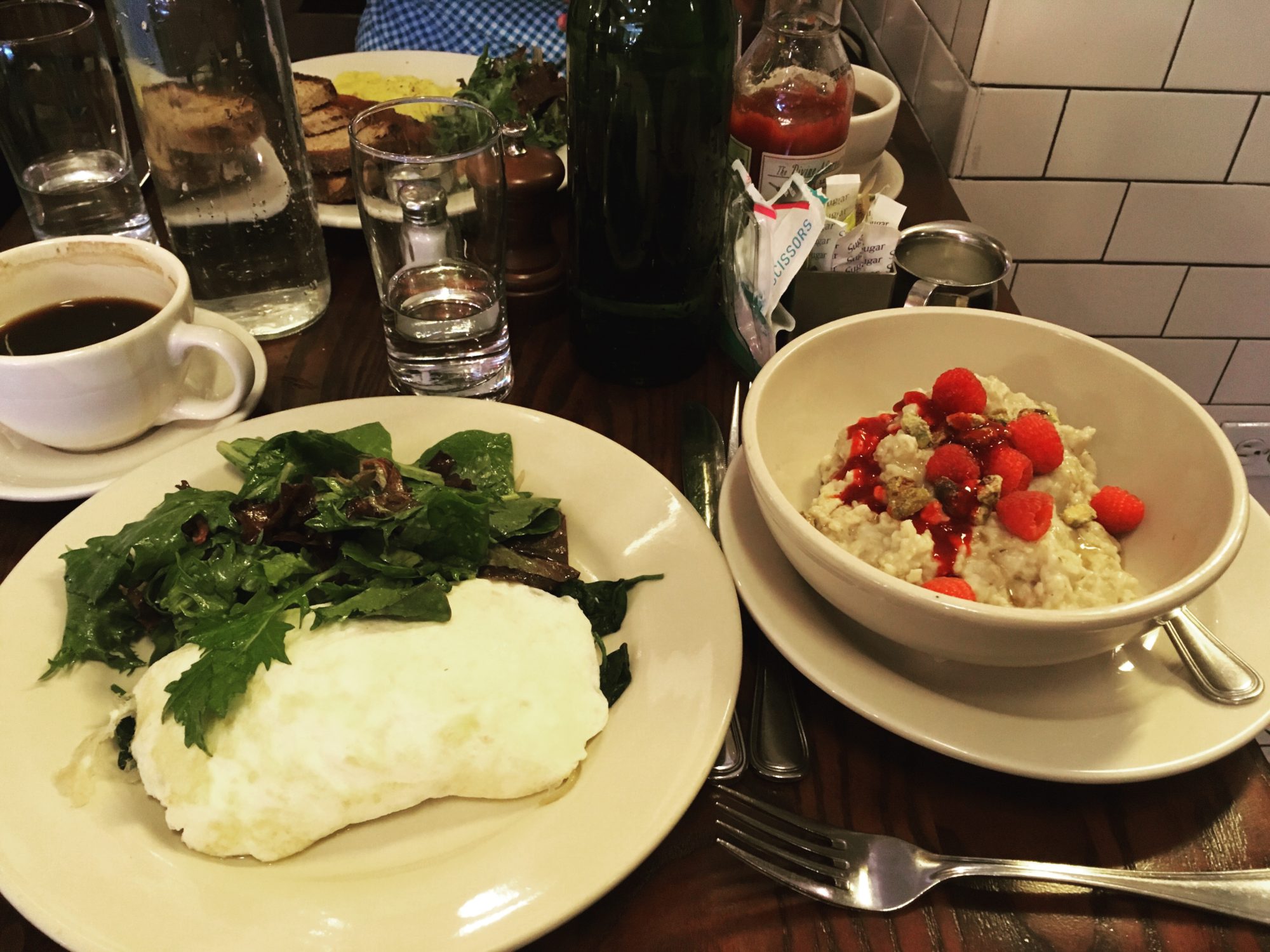 4. Bushwick
Bushwick has in the past been known as one of New York's poorest working-class neighborhoods but has recently been revitalized due to an influx of new shops and bars opening up. All of this change has happened very recently in the past decade with a 28 percent increase of young people ages 20-34 moving into Bushwick. With all of this young, creative energy coming into the neighborhood, Bushwick is now known for its street art. I'd recommend doing a self-guided tour of the neighborhood, but if you want to get a local's perspective, there are various guided tours almost every day of the week. It's hard not to see street art in Bushwick, but be sure to check out the Bushwick Collective street art gallery. Located off of Flushing Avenue, the open air gallery is thought to be one of the best in the world. You'll be amazed by these incredible works of art. If you're lucky enough to see one of the artists at work, maybe he or she will let you help them out.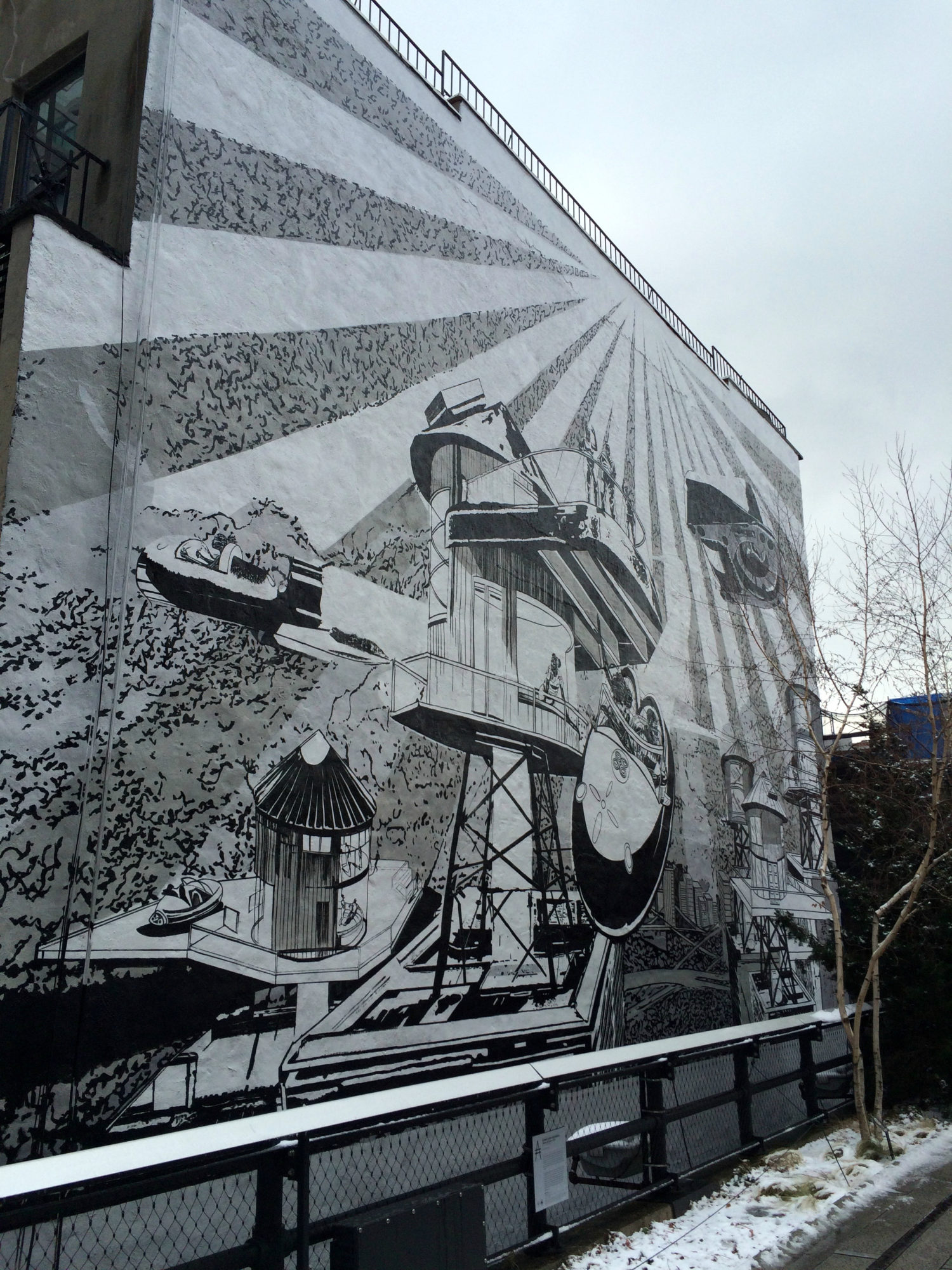 5. Roosevelt Island
Roosevelt Island is not the first place you think of visiting in NYC, but it's definitely worth exploring. Technically, Roosevelt Island is a part of Manhattan, but not really. With a fascinating past full of prisons and insane asylums, the island is now mostly residential. Visit Four Freedoms Park at the southern end of the island for great skyline views and for a perfect walk. During summer months, the park hosts book readings, concerts, and more. Before you get to the park, take a look at the abandoned smallpox hospital. The building was the first smallpox hospital in the country opened in 1856 and now sits abandoned. You're not allowed to walk around the ruins (do so at your own risk), but you can still see the old structure. The island is isolated, but it is a great place to escape the hustle and bustle of Manhattan without going far.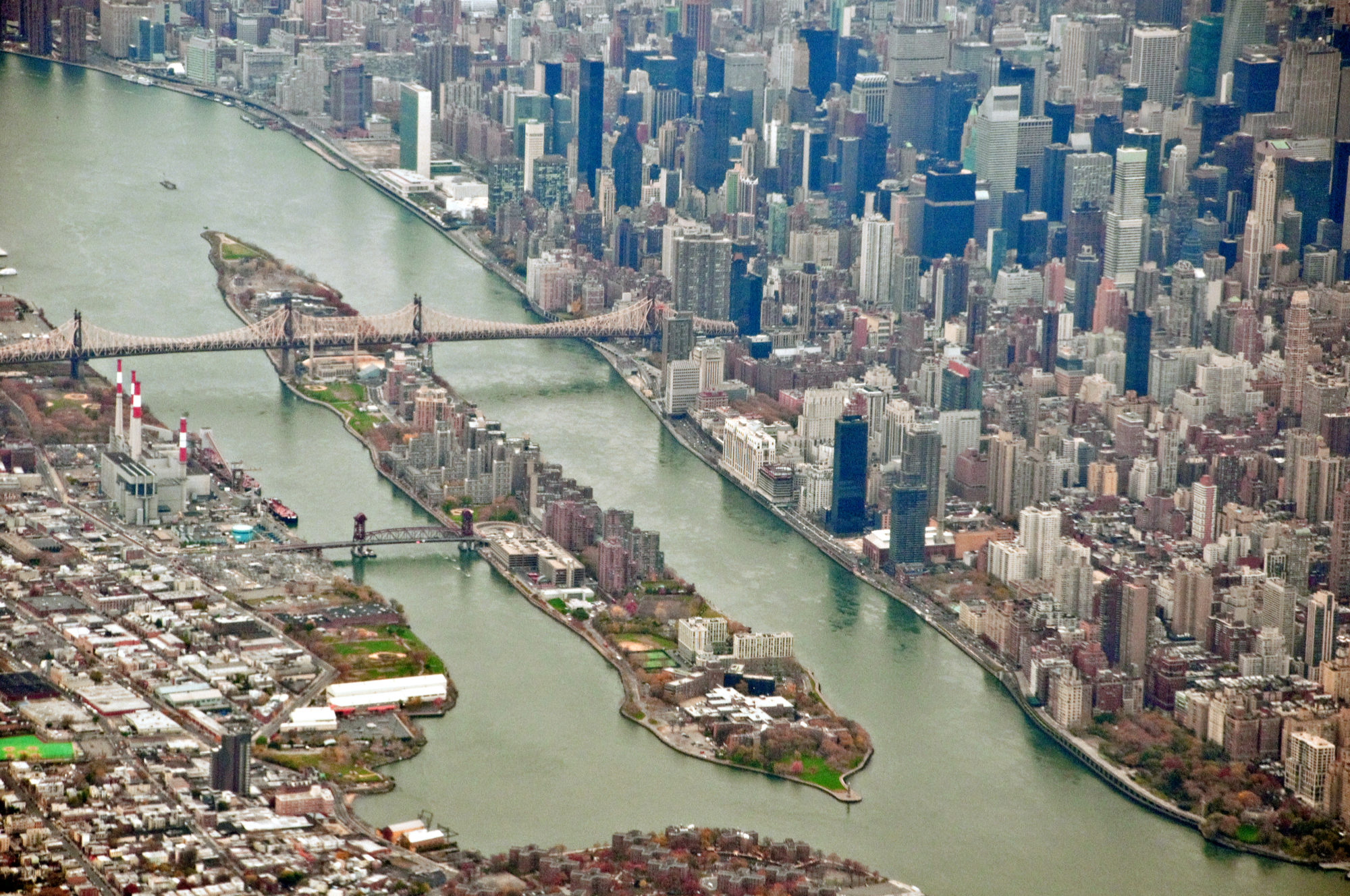 6. Museum Of Modern Art
The Museum Of Modern Art, also known as MoMA, is a great place to spend a rainy, summer day. Located in the city's Midtown District, it's easy to spend a whole afternoon in the museum. It's home to famous works such as Starry Night by Vincent Van Gogh, The Persistence Of Memory by Salvador Dali, and Andy Warhol's Campbell's Soup Cans. These works are a big reason MoMA attracts art lovers from around the world. If you're on a budget, be sure to head to the museum from 4-8PM on Fridays when admission is free. Cool museum and free admission…A traveler's dream.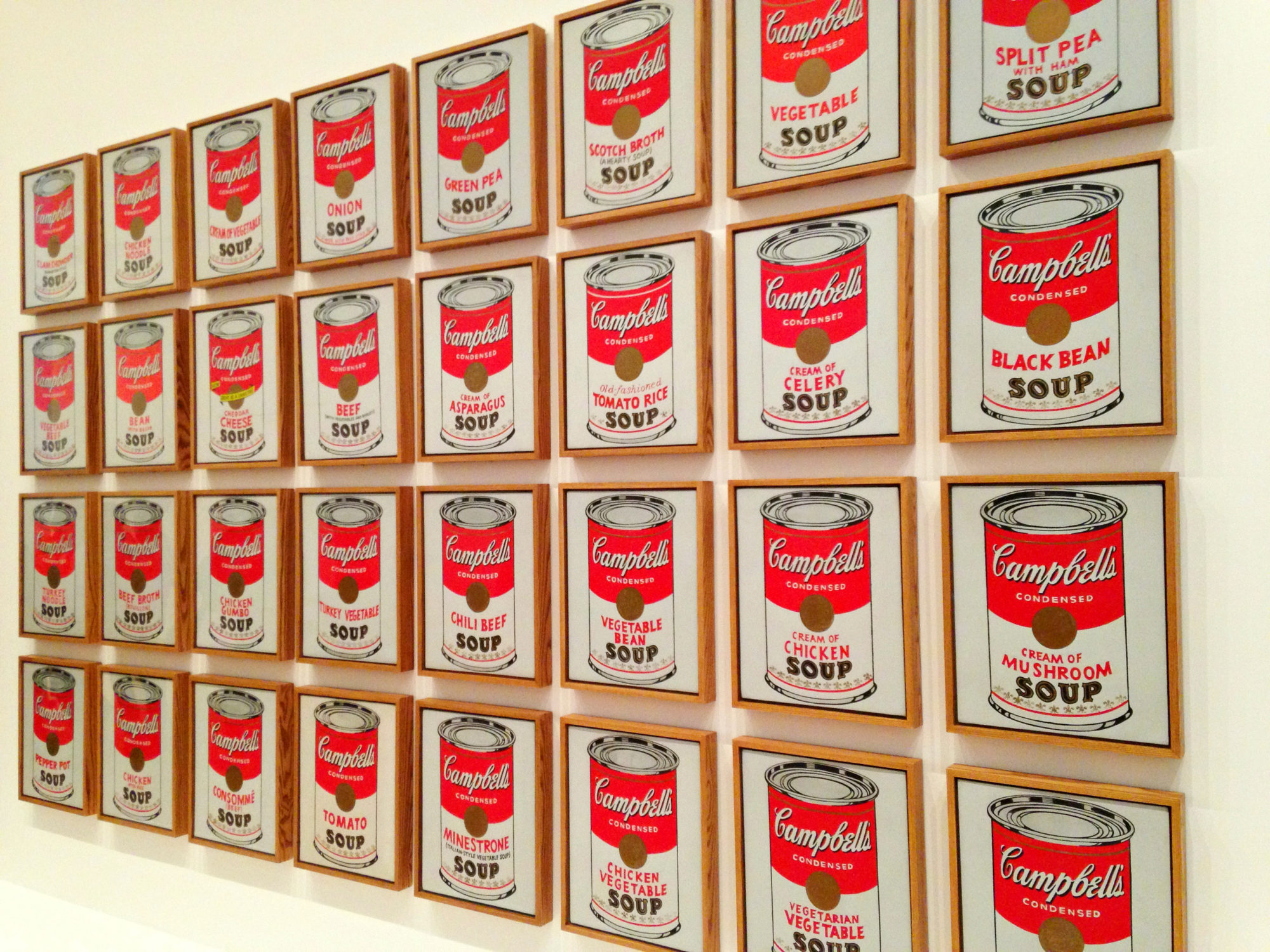 Enjoyed reading about New York? Why not jump across the pond to another world capital and read about 7 secret treasure in Rome?
More from this series: