All of the excitement is building up with your plans to move abroad. You can almost smell the street food, taste the coffee, hear the music, and see the bright lights. The idea of taking a break from your daily grind to try out the expat life is a constant thrill. You've likely made some tentative plans while also feeling open to new adventures and going with the flow. In the midst of this whirlwind of planning, you may get a bit sidetracked while in the preparation stages of this huge life change.
With all of the anticipation of moving abroad, you have to take into consideration the cost of your move overseas. Of course, costs vary from country to country, but you need to have an idea of your new country's cost of living beforehand so you don't go into this new chapter unprepared. Your financial prep list should not only be based on where you are going, but also be based on what you are doing. Whether you are volunteering, studying, backpacking, working, or just winging it, you will need to be aware of your financial to-dos so that your move abroad can be done as smoothly and affordable as possible. Don't have surprise bills or costs get in the way of your adventure upon arrival. Preparation is key!
Here are 12 expenses we had to consider when my partner and I moved to Thailand.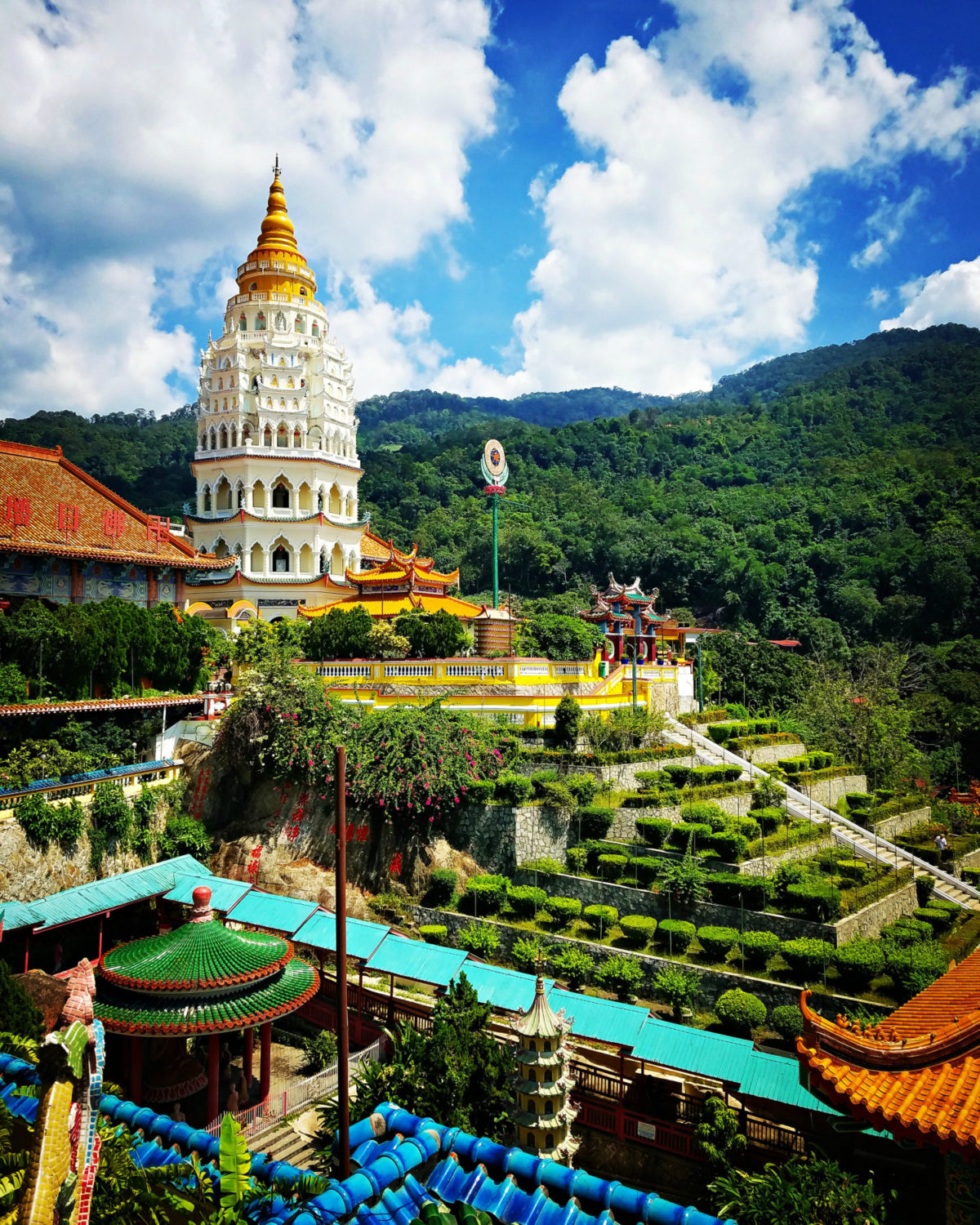 1. Storage
Where are you planning to put all of your stuff once you move abroad? You may not be getting rid of everything before you head overseas and you'll likely have at least a few pictures, books, and memorabilia from past excursions that you want to keep. Storage prices can add up. If you can, see if family members or a close friend can help out in this department. If you're planning to move abroad long-term, sell as much as you can! Selling things you don't need beforehand can help finance your initial moving costs and keep your storage unit prices low. Sell furniture, clothing, random house supplies you've forgotten about, and your car to add some money to your move abroad fund.
Before we moved, we made about $2,000 from selling everything we owned. Important books, pictures, and outdoor gear were stored for free in my grandma's attic.
2. Rent
This will likely be your biggest expense right off the bat. It's normal to pay a deposit on top of first month's rent on move-in day. Before you move abroad, you need to have an idea of what your monthly rent budget is and have at least twice as much saved for that category. Some people move abroad and live at an AIRBNB, guest house, or hostel immediately while searching for something long term. This makes it more convenient so you can scope out your ideal neighborhoods, but it may increase the cost in the end if you have to pay nightly fees while apartment hunting.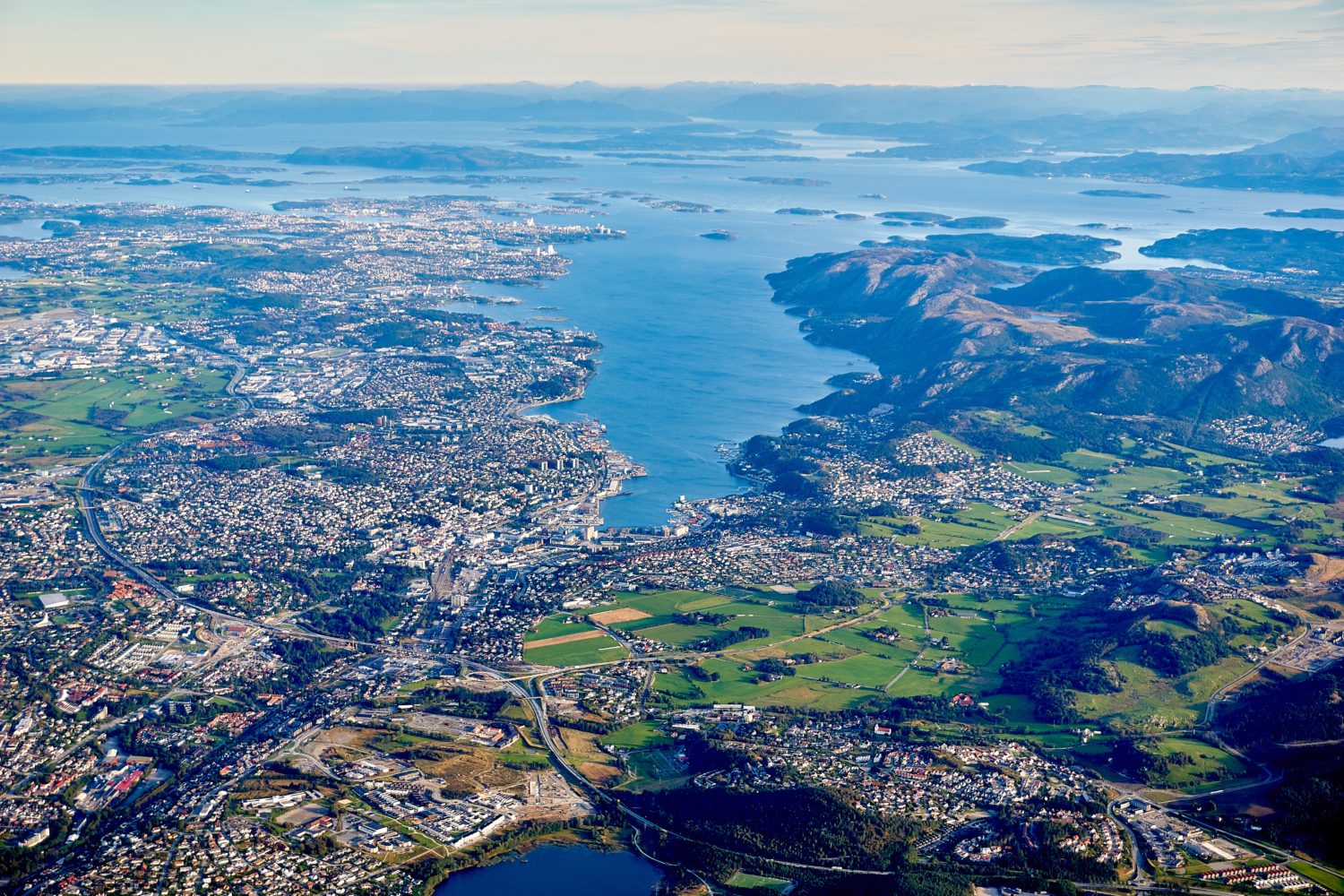 We had a friend to stay with for free for a week in Chiang Mai while apartment hunting. In two days we viewed about 20 apartments to decide on the perfect place to live. We paid one month's deposit on top of rent on day one. Our rent is much cheaper because we don't live in the expat part of town.
3. Home Furnishings and Supplies
Although some apartments abroad come fully furnished, that's not always the case. You may need to take into account basic home furnishings, cleaning supplies, and cooking utensils. These are likely things that will not really be noticed until after you secure that rental lease and walk into an empty studio. Luckily, you can usually find discounted items from other expats leaving the country or find used goods online to cut the costs. Don't end up sleeping on the floor just because you forgot to budget a mattress into your moving abroad costs.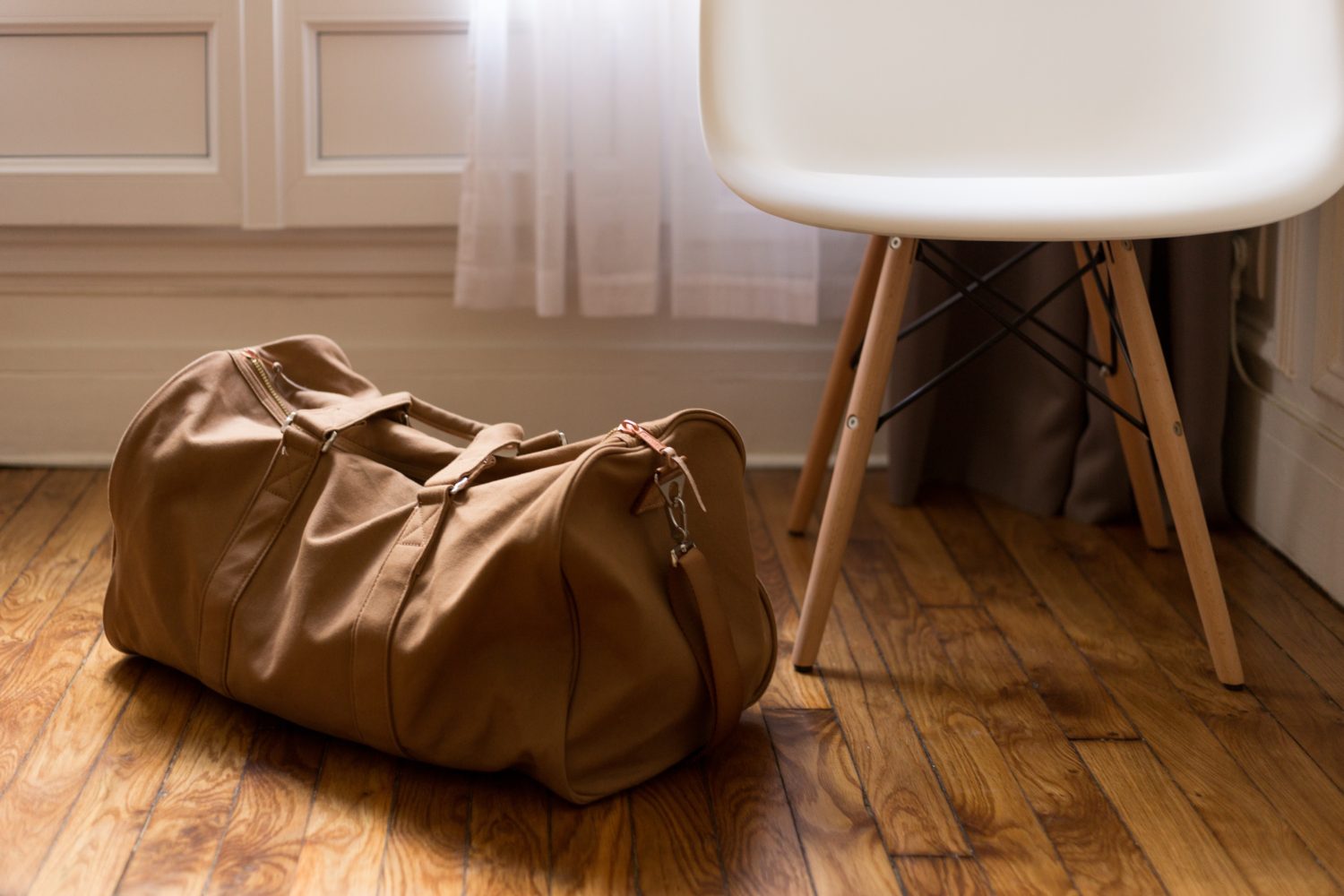 Our place came "mostly" furnished, but we did buy a desk, chair, and lots of dishes. It still cost more than we intended. We wanted to "decorate" a bit so it doesn't look like we live in a prison cell.
4. Bank Fees
Why give your money to the banks if you don't have to? Before you head abroad, do some research on the best banks for living abroad. For Americans, you'll likely want to sign up for Charles Schwab as there are no ATM fees worldwide. Regardless of your home-bank, make sure that they are aware of your move and that you have access at all times. This might mean you want to have an emergency backup credit and debit card. If you are planning to stay abroad long term, consider opening a bank account in your country of residence. You won't have to stress about ATM fees and will have the correct currency easily accessible at all times. Each person's situation and source of income is different, so you need to consider what is best for you.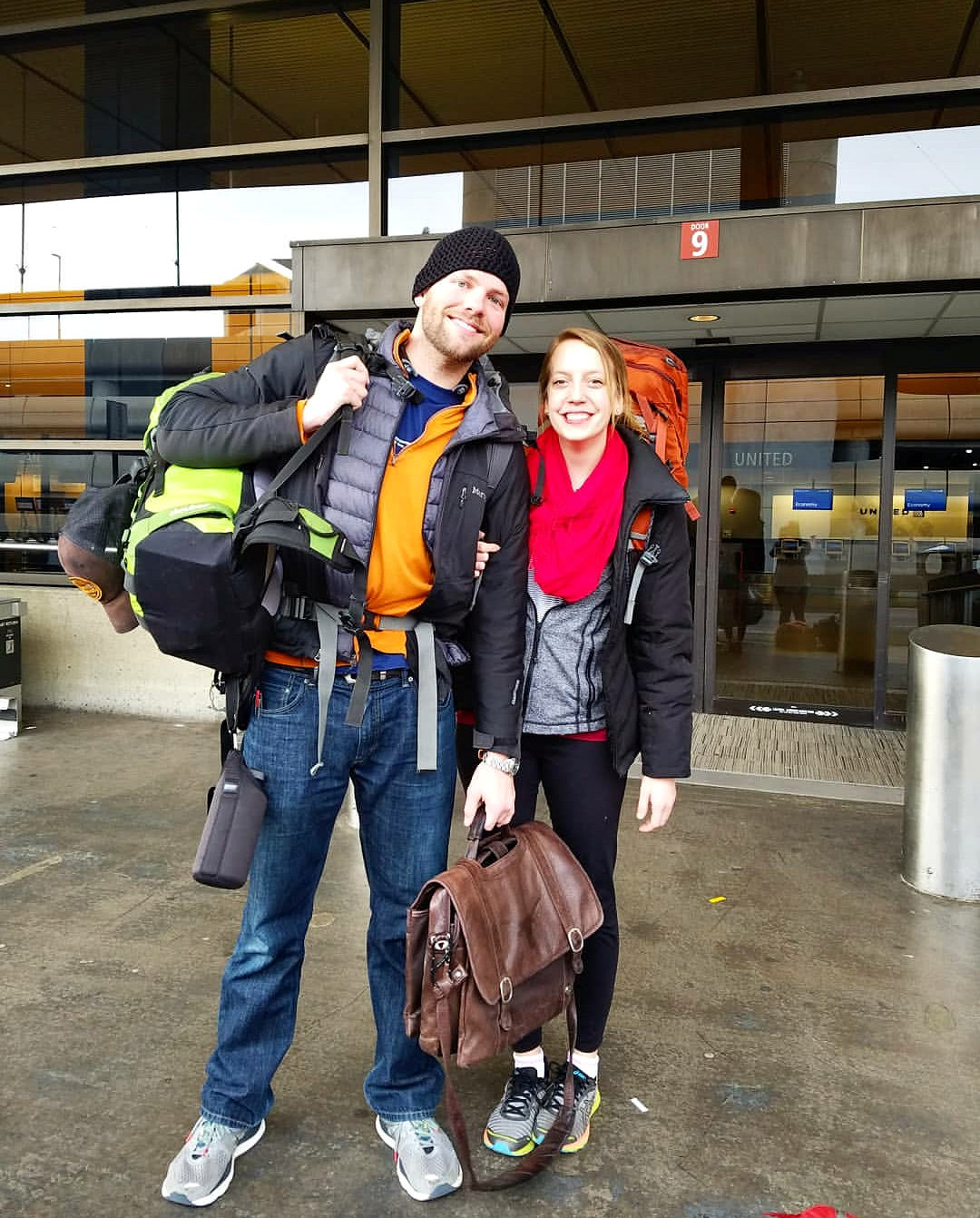 I messed up with my bank. Every time I withdraw from my American account it charges me about $8 in Thailand and $25 in the U.S. My partner has no bank fees, so I transfer all of my paychecks to him (for free) and he does the withdrawing at ATMs. Luckily, he gets paid cash at his job and we try to live off of that.
5. Phone Plan
The easiest way to go about getting a working phone abroad is to grab an unlocked phone from your home country before you depart. You can then pop in a sim card upon arrival in your new home. You can easily get a travel sim card in the airport when you hop off of the plane. Then once you are settled, see if you can get a phone plan that is a bit more long-term from a local shop in town. It will likely save you money if you sign up for a long-term plan. If you're the type who doesn't need to scroll through TripAdvisor, Instagram, or Google Maps, go for a cheap burner phone at a local shop once you are abroad. These pay-as-you-go plans can be very affordable and will keep your social media addiction low. If you need internet, you can always use an iPad or smartphone without a data package wherever WI-FI exists.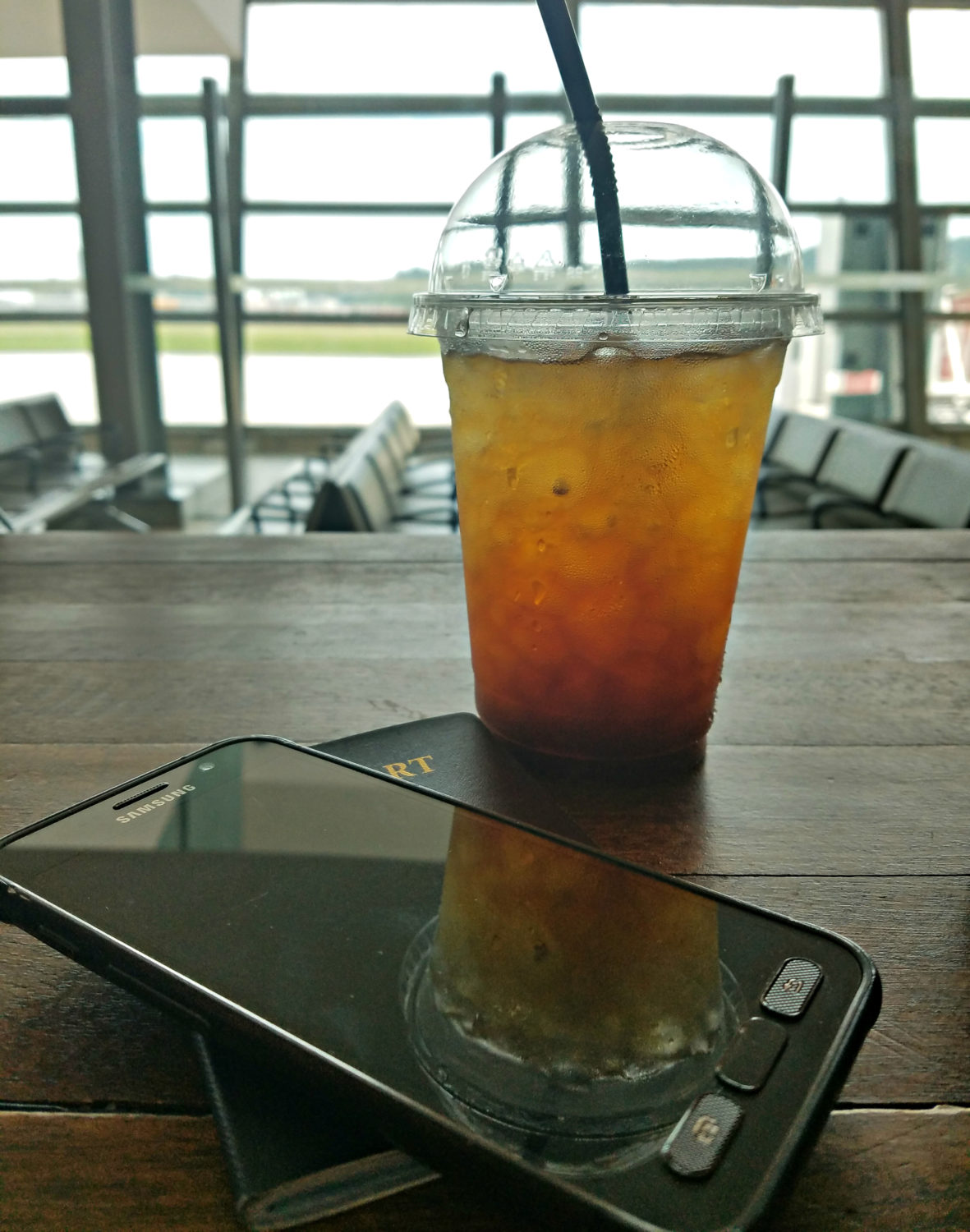 I bought my unlocked phone from the US and use a Thai sim card. For unlimited data, it costs me about $10 per month.
6. Transportation
You have to think beyond that initial taxi ride from the airport that is likely already overpriced but inevitable. Once you arrive at your new home-base, transportation will be key. Does your city have a good and affordable subway or bus system? Are taxis a common way of getting around? Can you walk to and from where you need to be on a daily basis? If you are staying somewhere long-term, consider purchasing a motorbike or bicycle. Although this cost is much more up front, these purchases can end up saving you money in the long run. Having your own mode of transportation if your city doesn't have an efficient public transit option is likely on your to-do list. If you end up buying a car or motorbike, you will need to research the licensing laws and make sure you are doing it correctly. If this is the route you intend to take, get an international driver's license in your home country before you trek abroad.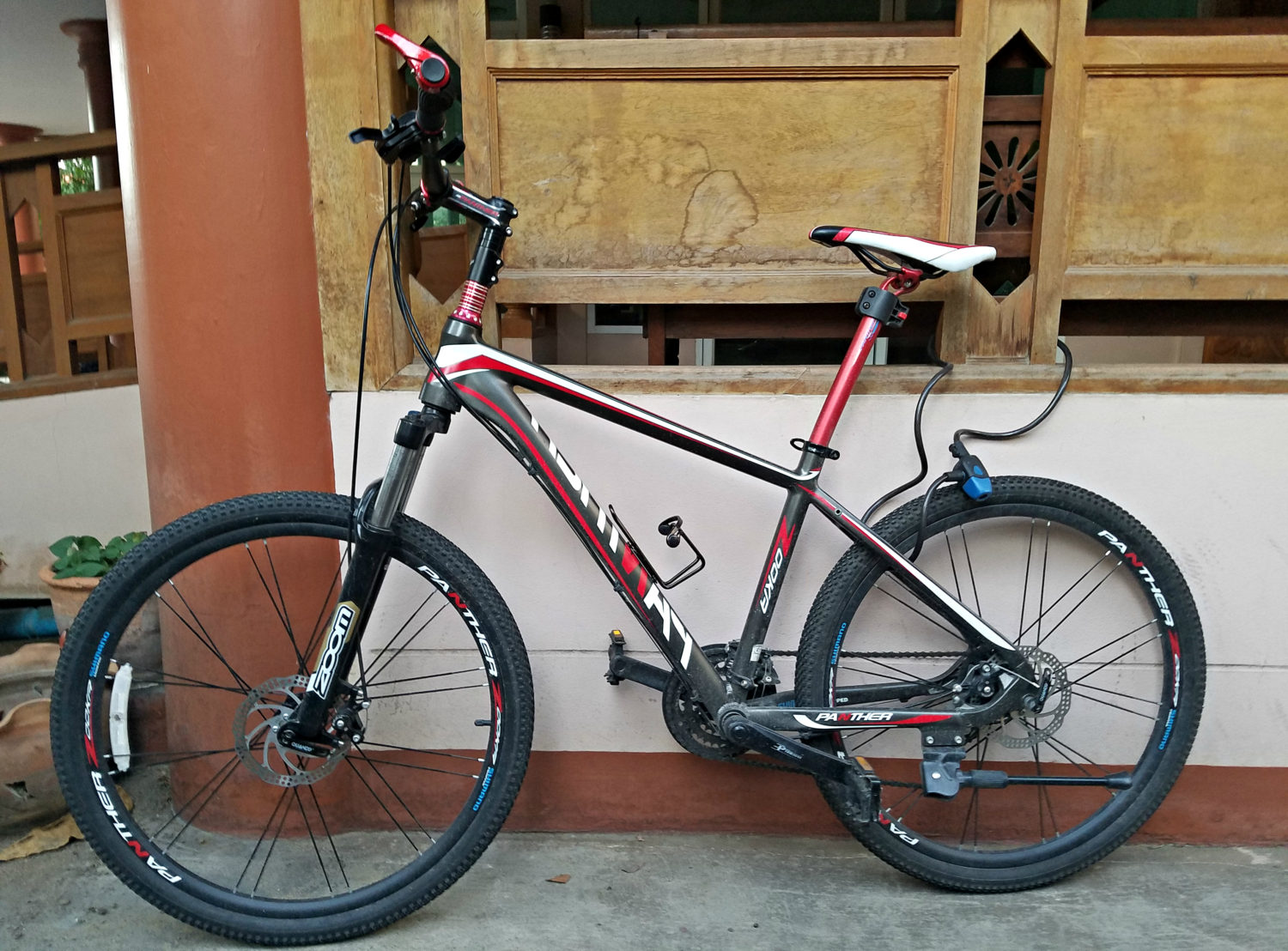 My partner bought a bicycle which will be cost effective within two months of living here. I rent the local rideshare bikes on a daily basis which costs me about $3 per month.
7. Visas
Whether you are on a tourist, work, or education visa, the move abroad will likely require a few renewals, a new type of visa, entry fees, exit fees, extra fees, and hidden fees. Research your visa requirements and inquire at a consulate in your home country before your departure date. Visas everywhere are different and you don't want to be deported just because you accidentally overstayed by a day on the wrong visa. Some countries make it a breeze to obtain a visa while other places are more tricky. However, regardless of where you go, there will be additional costs and you need to plan accordingly.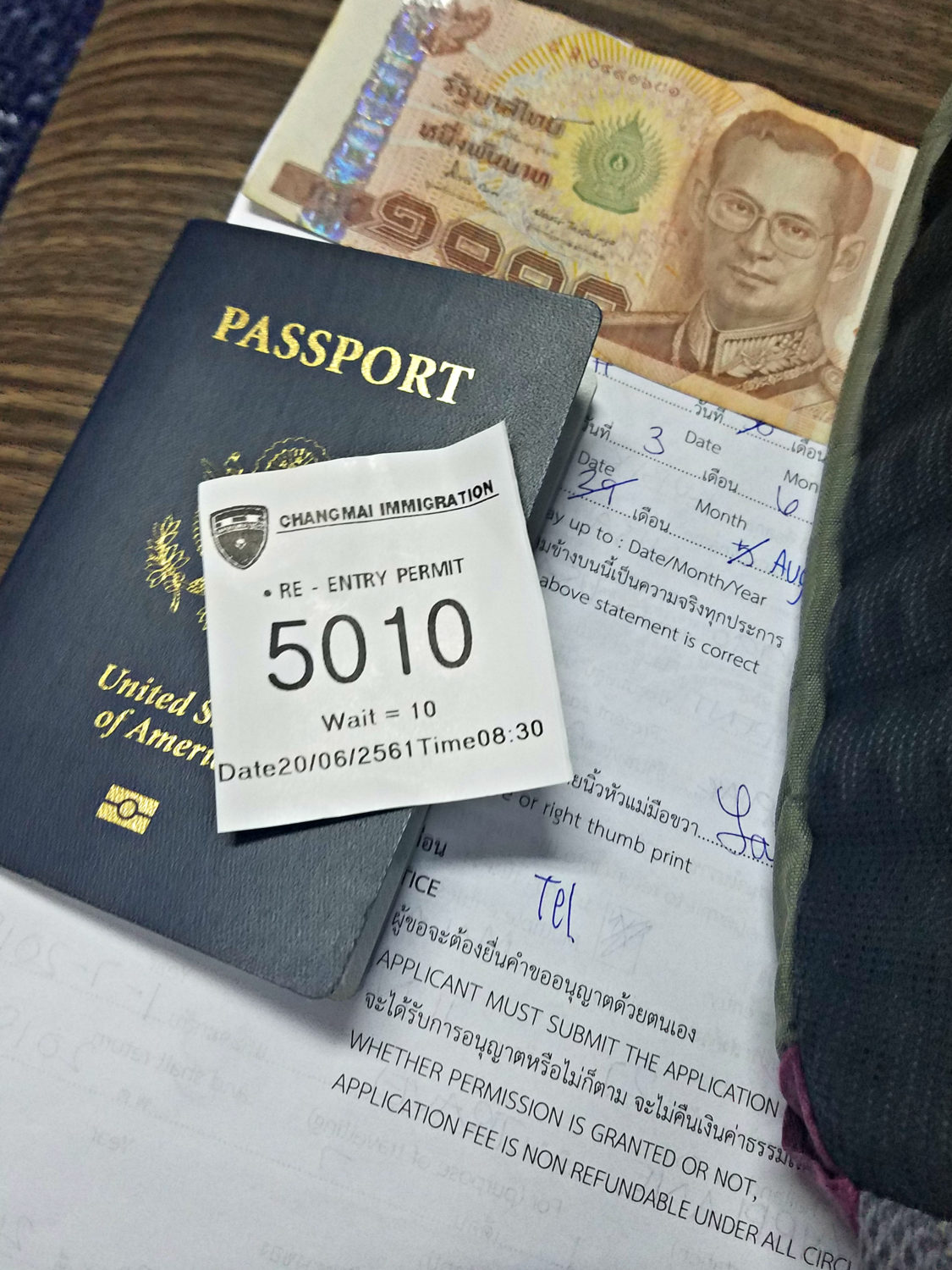 I came on a tourist visa, extended my visa, obtained an education visa, left the country, have gotten re-entry permits, have gotten confused, and have paid much more on all things visa related since arriving in Thailand. My visa now is an education visa (I am taking Thai classes and can stay for a year) and it cost me about $800 up front.
8. Healthcare
If you are working for a company abroad, hopefully, they are taking care of your healthcare. But with many people freelancing or working remotely, you need to be cautious of what kind of insurance plan you will use. Some people use travel insurance, but that can end up being very costly. In your new hometown, search for expat insurance options. Plans can be either monthly or bought in bulk for a year. This means that your upfront cost for health insurance could be a chunk of change upon arrival, but you can rest assured that you will be taken care of while abroad.
Since I work fully online, I don't have health insurance. I found a good deal on expat insurance, but the upfront cost which saves me the most money cost me $600 immediately. The price overall is great, but another fee once again.
9. Day to Day Needs
Groceries, clothing, and hygiene supplies will be an ongoing cost. For women specifically, research tampon costs and accessibility beforehand (especially if you're moving anywhere in Asia). If you have a special diet such as gluten intolerance or are vegan, you may end up having higher costs when it comes to daily food items.

10. Booze Budget
It's exciting to move somewhere brand new and you'll always find the excuse to celebrate here, celebrate there, make new friends, go out and be social. It's easy to say, "just one more drink since I am celebrating my new life abroad." But you have to keep your head on straight and know that you have plenty of time to explore while enjoying brand new happy hour venues. Try to keep an initial alcohol budget upon arrival so that you don't get too carried away with the excitement of moving abroad.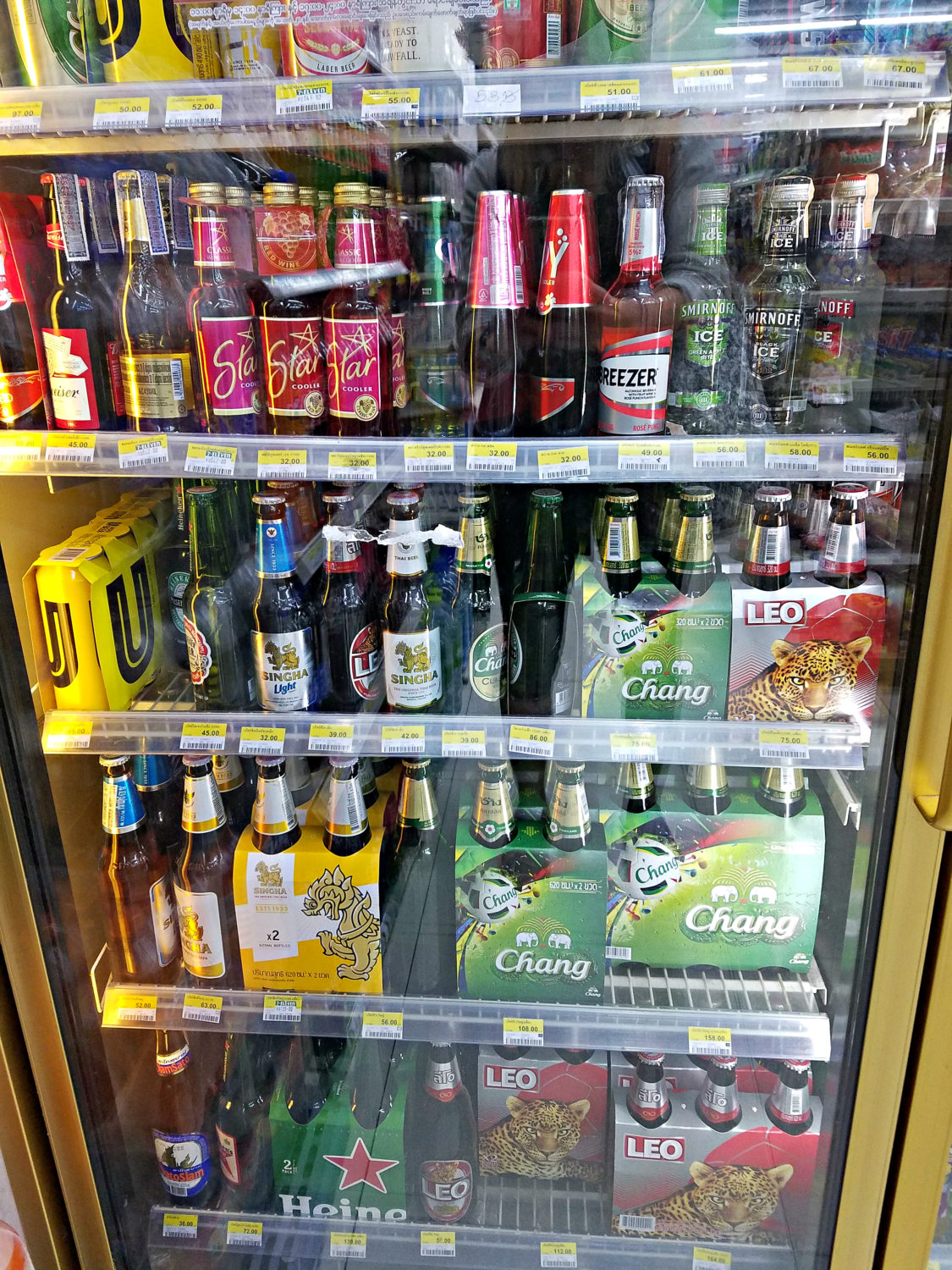 11. Fun
Moving abroad means saying yes to loads of new adventures. If you are making new friends, you will want to hop on to any invite and do as much as possible, especially while you are settling in and trying to throw yourself out there. Splurging on fun events will seem like a good idea all of the time. You'll have easier access to brand new cities, be booking trips right and left, and want to take in all of the newness and, as a result, may go a little crazy on your budget. With the constant desire to go on new adventures, plan an adventure fund before you realized you already spent too much.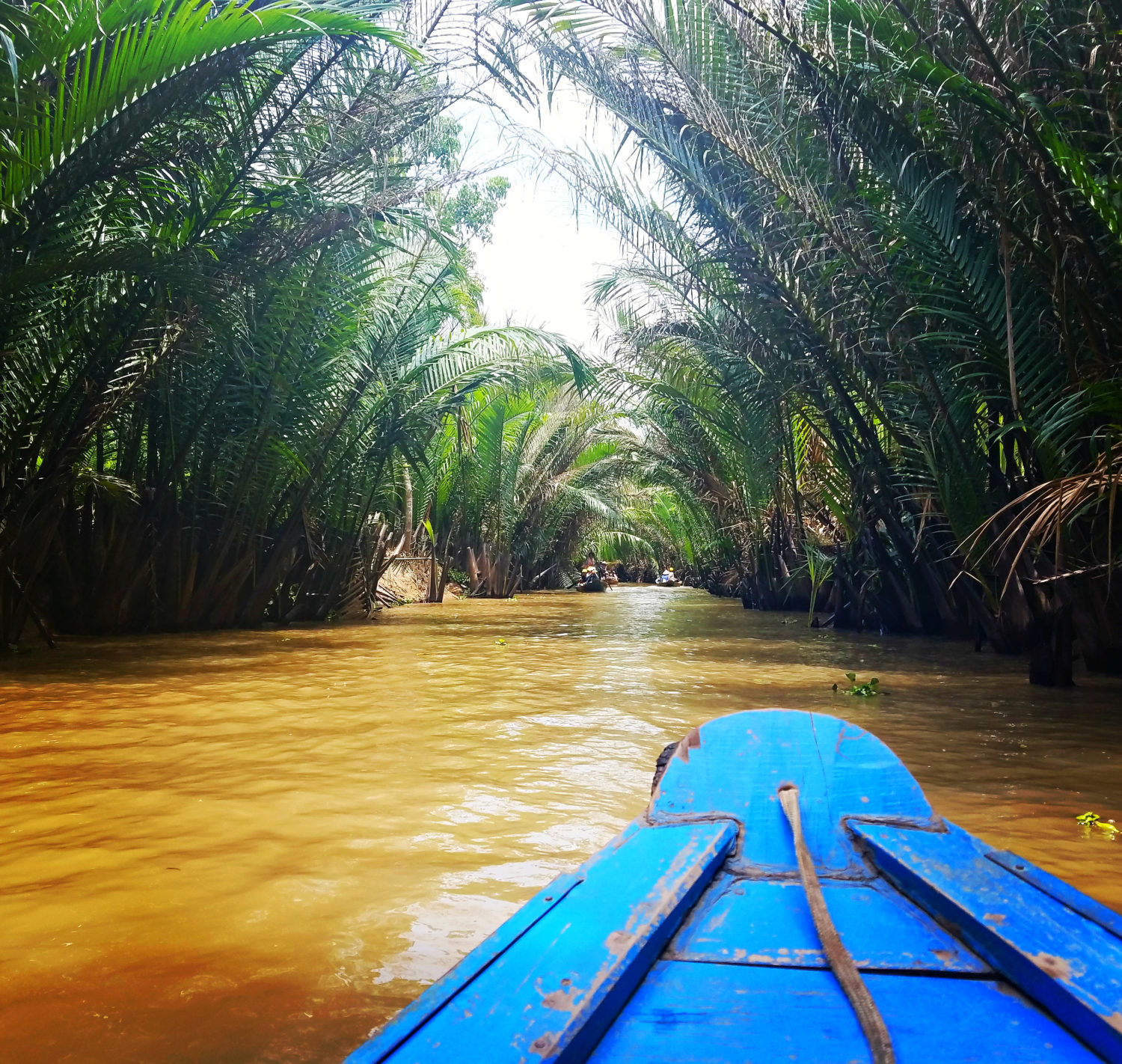 12. Emergency Fund
Have an emergency fund for those hidden costs that pop up once you settle in abroad. What if you get sick? What if you need a new interview outfit? What if you get your bag stolen? Additionally, make sure you have enough saved in case you needed to get out of the country last minute. It's always better to be safe than sorry.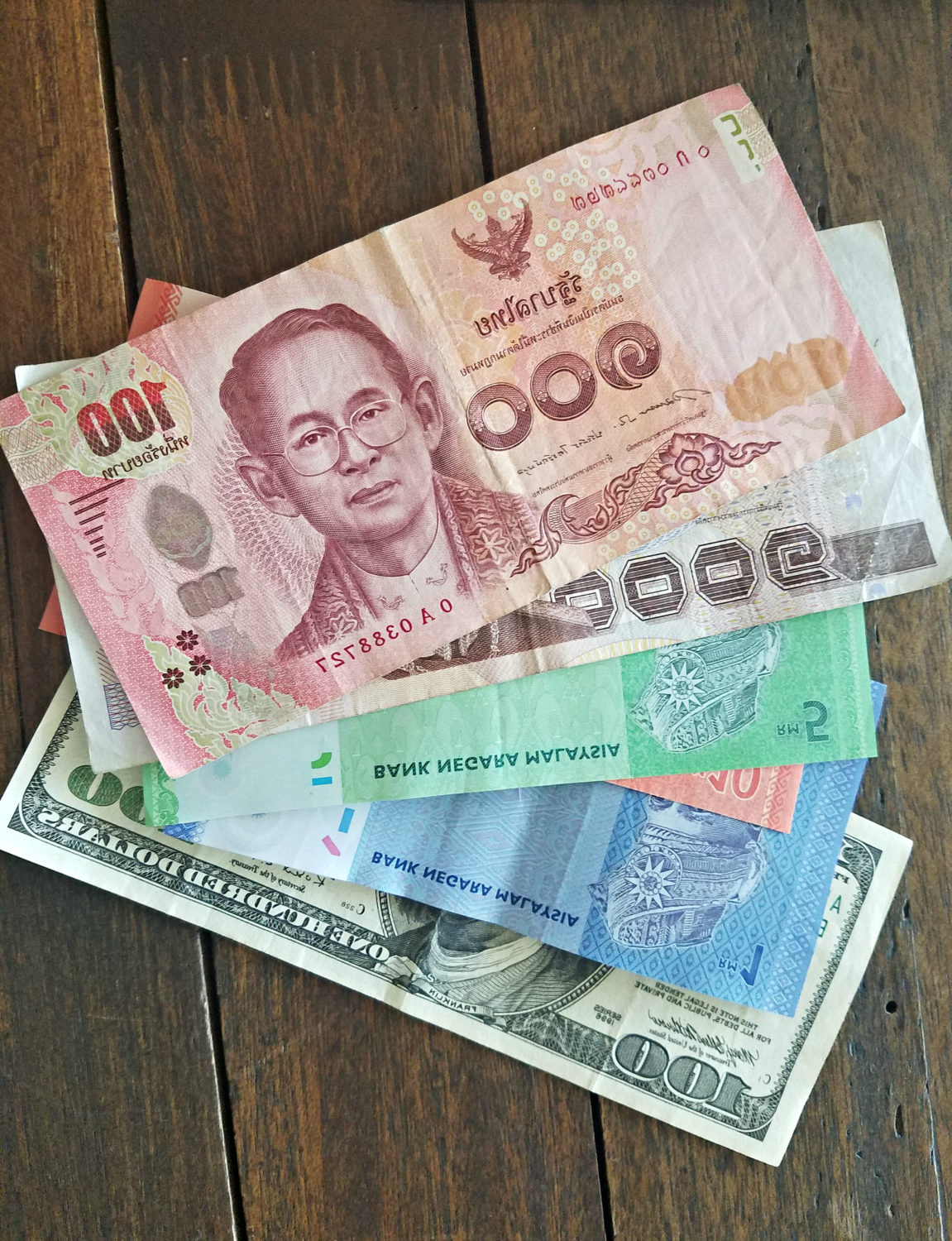 There are certain costs that'll be in the back of your mind when you move abroad. Make sure that you have enough for upfront costs upon arrival with some additional cushion. You don't have to be "rich" to move abroad, but you do need to be financially responsible. Regardless of where you're heading, there are always expenses with moving. Planning will just make the move all the easier. Money's just money. Take the plunge and go for the move, but make your move abroad a smooth transition.
Suggested next reading: The Ultimate Guide On How To Plan Your Travel Outfit (For Women)