What do you imagine when you picture Japan? I was dreaming of cherry blossoms and snow-capped mountains; a land where ancient shrines and castles coexist with bullet trains and skyscrapers. But was I thinking of palm trees, beaches and vivid blue seas? Not really. I knew Okinawa and other islands had all these in abundance, but budget and time had put this out of reach.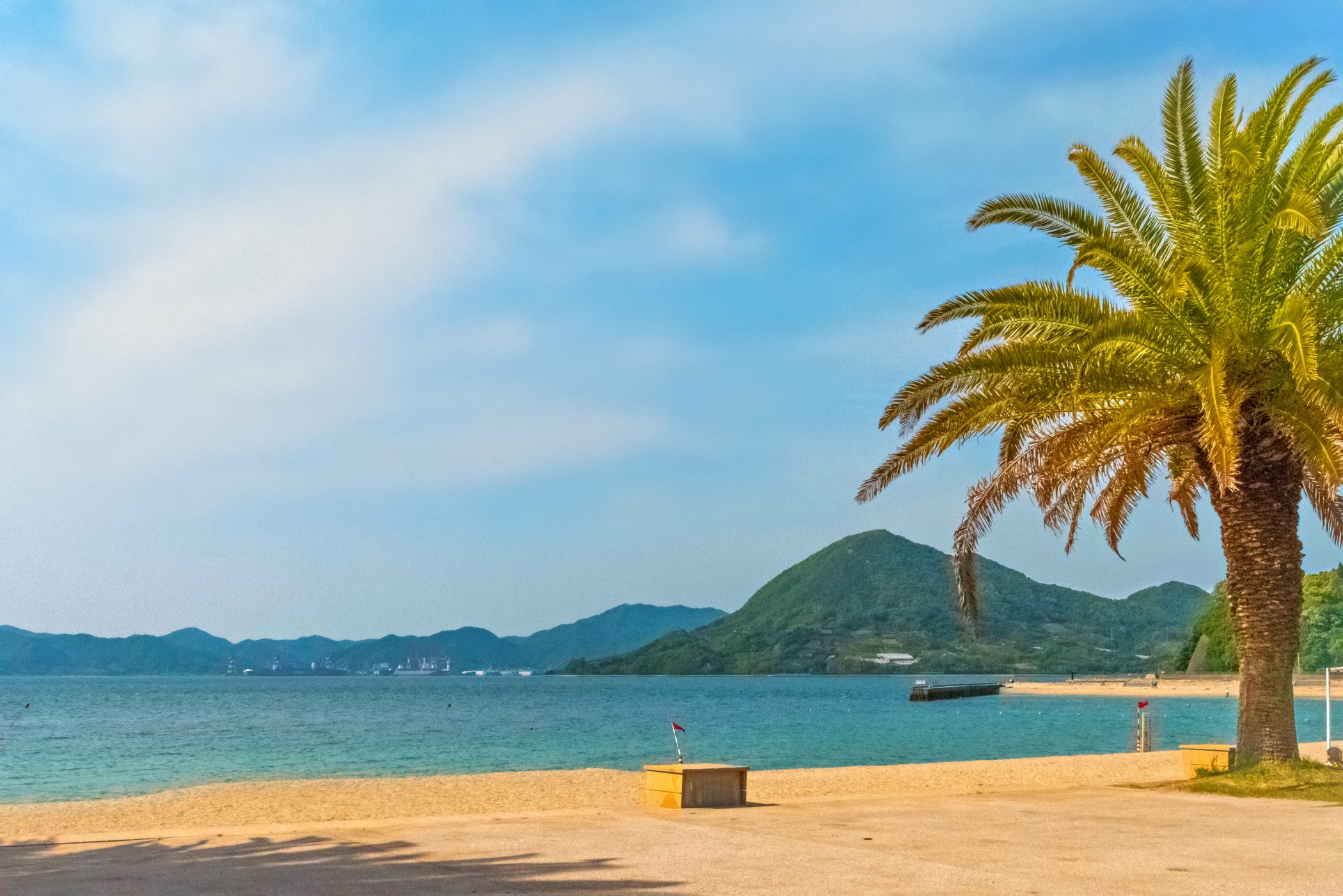 There is, however, an alternative for sun-seekers in Japan. The Shimanami-Kaido cycling route—about 1.5 hours away from Kyoto and Osaka—is the perfect escape from urban Japan into a jaw-dropping subtropical paradise. You'll cross awe-inspiring bridges over glittering, vivid-blue seas. You'll make gentle climbs in the mountains and speed down paths flanked by wildflowers on the other side. You'll experience local art, distinctive cuisine, and a region as rich in history as it is in gorgeous scenery. And then, when you're tired, what better way to ease your muscles than with a cooling swim at a beautiful, quiet beach?
The Route
The Shimanami-Kaido Cycling Road is around 75km long and runs from Onomichi, on the mainland, to a town called Imabari on the neighboring island of Shikoku. This means that the whole length of the route should take anywhere from 4-10 hours to cycle, depending on your level of fitness and how often you want to stop. You can start your journey from Onomichi or Imabari, but we'd recommend the former as it's a stunning and lively town, and is a better place to spend some time either before or after your journey.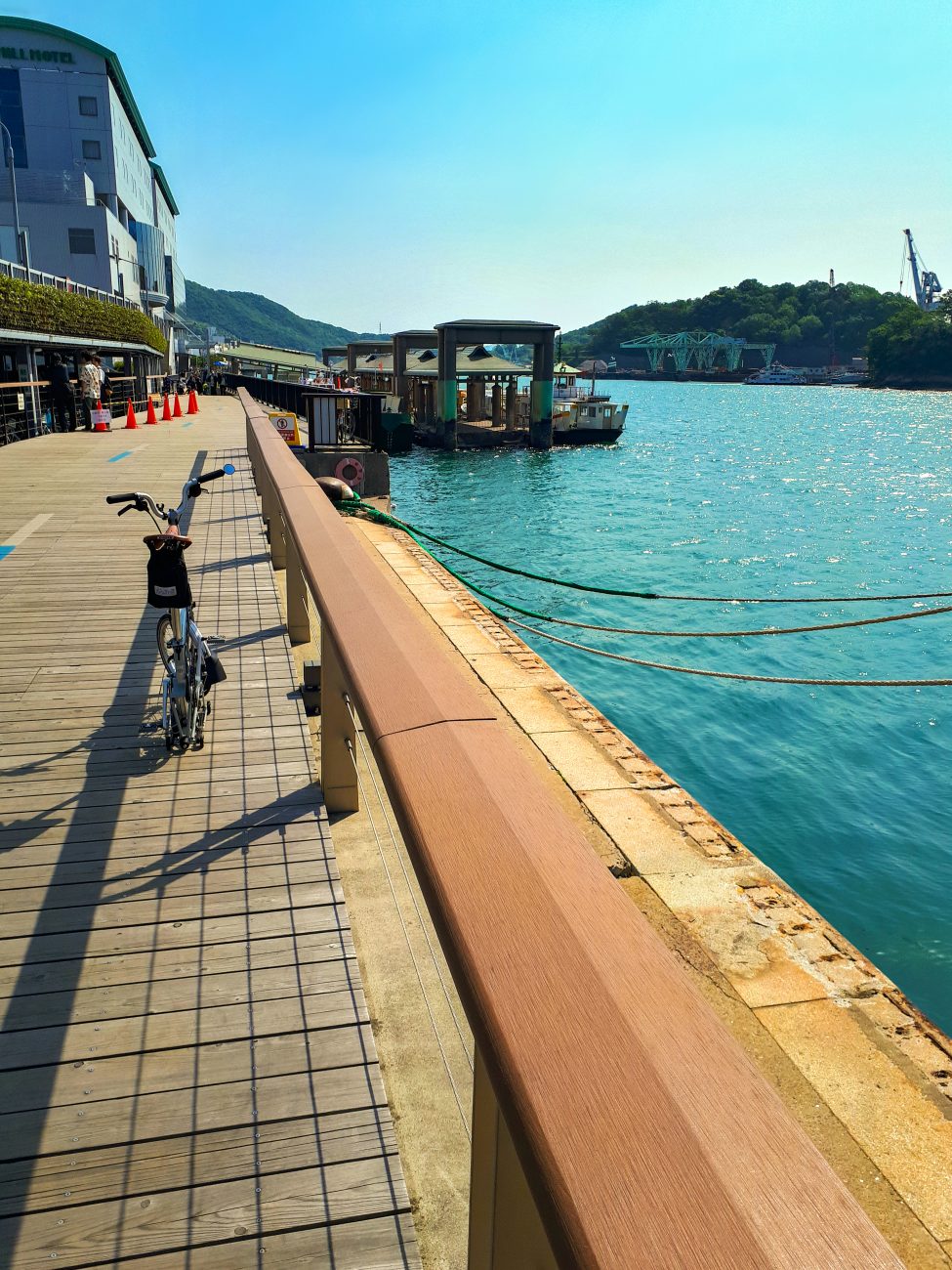 There is a recommended route that most cyclists follow and it's marked by a blue line for you to follow the whole way, so you never have to worry about getting lost. We left Onomichi on a short ferry ride, and passed over a series of six islands, each with their own character and quirks, before reaching Imabari. However, if you're keen to go exploring, and don't mind some more challenging climbs, then other routes and islands are waiting for you. Whichever route you take, some of Japan's most spectacular natural scenery will surround you at every turn, so choose whichever is right for your level of cycling and you never need to worry about missing out.
Safety
There is some road cycling involved but the roads are so quiet and rural that it always feels very safe. We rode the trail in April and saw many children as young as 5 or 6 taking the route, sometimes—shamefully—even overtaking us. We also saw many lycra-clad locals with legs like traction engines, so you can feel assured that the route's suitable for any age and experience level.
Cycle Hire
This is pretty straightforward, you basically have three options:
Shimanami-Kaido cycling: There are a number of these rental outlets along the route, although most people will choose to hire in Onomichi or Imabari. It's sometimes possible to reserve bikes ahead of time (try emailing them) but in most cases it's first-come-first-served, so make sure you get there before opening time, especially on weekends and holidays. The main advantages are that it's much cheaper (around 1,000 yen per day) and if you get tired and can't complete your route then you can always leave the bike at another outlet en route and take the ferry or bus the rest of the way. Their bikes are mostly good quality and they have mountain bikes, cross bikes, city, electric and tandem bikes to choose from.
GIANT bikes: GIANT offer high quality, carbon-fiber bicycles for people who take their cycling more seriously. However, at 6,000 yen per day, their prices are reflective of this. GIANT has two outlets: one in Onomichi and one in Imabari. You won't have the option of dumping the bike midway through, and with all that hi-tech gear you won't really have the excuse either. So only take this option if you're sure you can make the whole route (and back).
Red Bicycles: Is a small shop in Onomichi. Their bikes are in the middle for quality and price, but you'll have to get the bike back to Onomichi and there are no drop-off points between there, so bear that in mind. Reservations are required in advance as their stock is much smaller than GIANT.
How To Get There
Here's the best part: it's so easy to get to. For Onomichi, the best plan is to take the Shinkansen (bullet train) from Osaka or Kyoto towards Hiroshima. Get off the train at Fukuyama and make a quick change to Onomichi. The whole journey takes a maximum of 2 hours from Osaka and is incredibly straightforward, even if you're not familiar with the Japanese rail network. We didn't make the train journey to Imabari but fellow cyclists we met told us it was similarly hassle-free. HyperDia is an excellent resource and can give accurate information for this route for your starting location and dates.
Where To Stay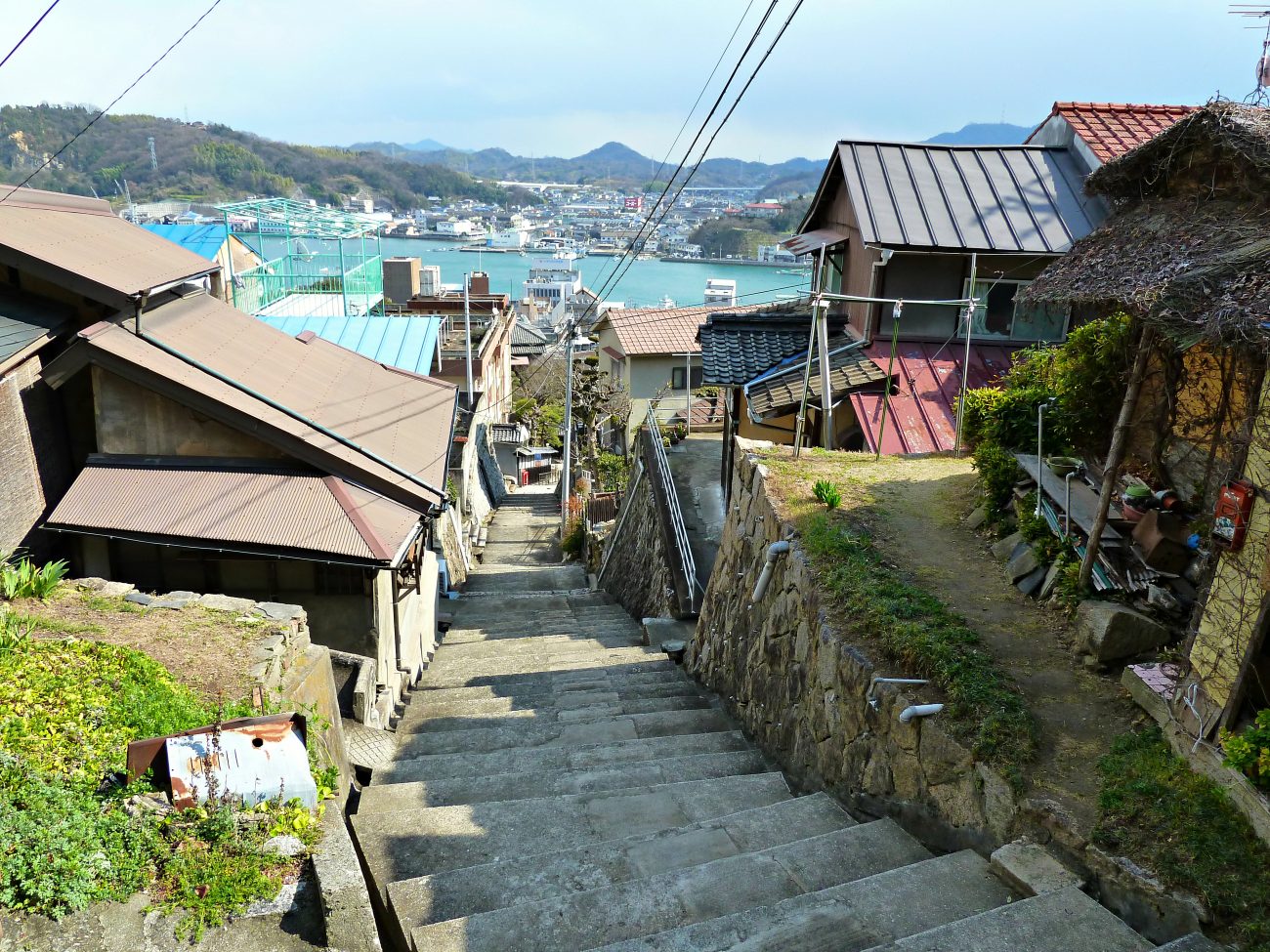 Onomichi is a lovely town. It's small enough to walk around easily but big enough to feel lively. Their local noodle dish is recognized around Japan and a unique dish for food-lovers to try. The town sits at the foot of a chain of mountains and a climb or cable-car to the top gives some spectacular views out over the Onomichi channel.
We only spent one night in Imabari but generally found it to be a less interesting of a town than its mainland counterpart. Generally, we'd only recommend staying there for a night before heading back to the mainland the following day, but maybe you'll have a different experience?
If you're more interested in frequent stops than chewing tarmac, why not do just half the route? Setoda Sunset Beach on Ikuchi Island is a beautiful spot to hire a Bed & Breakfast or pitch a tent.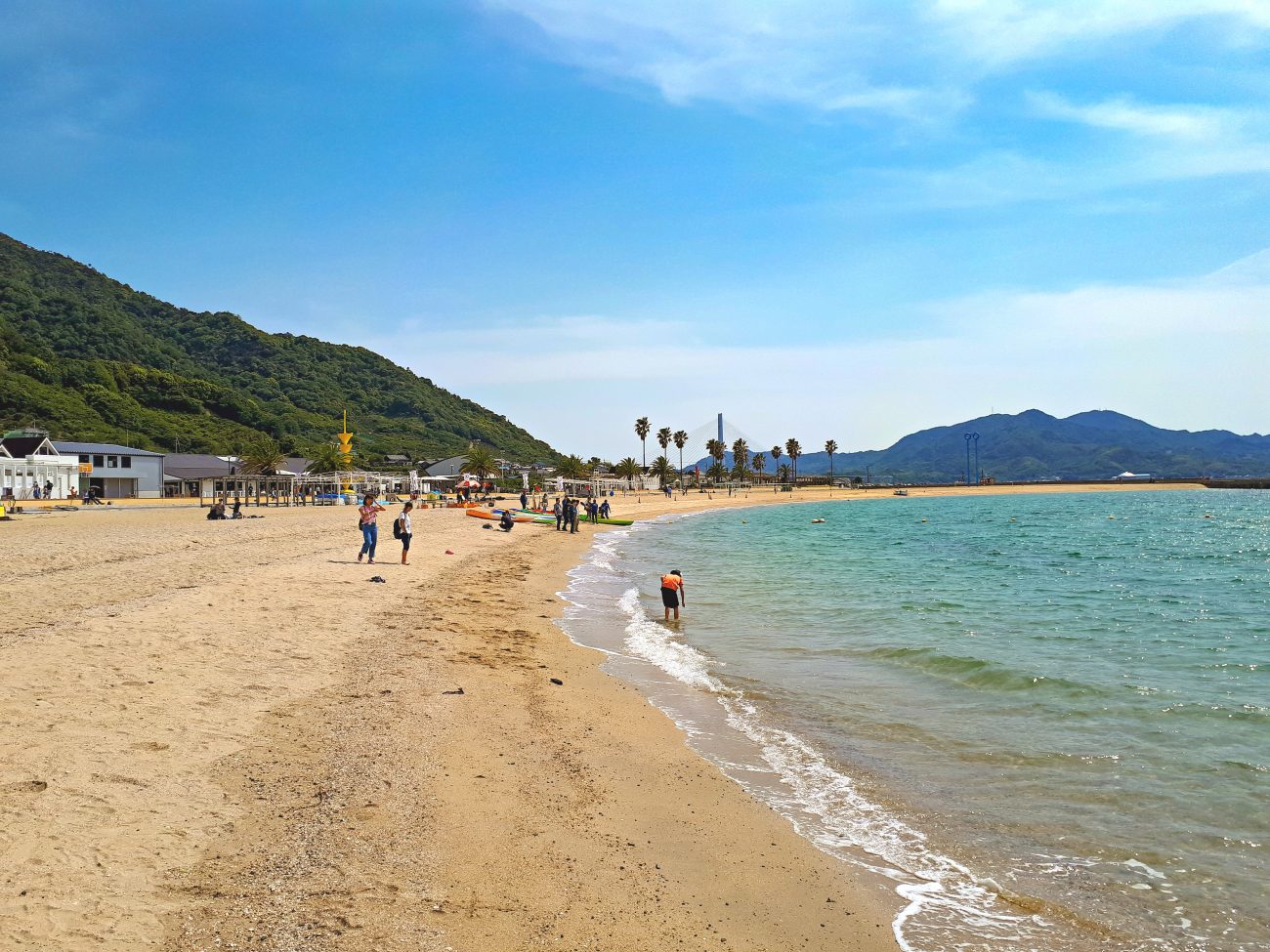 Whichever route you take and wherever you decide to stay, we hope your escape to Japan's tropical hideaway is every bit as memorable as ours. Happy cycling!
Recommended next reading: Real Life Mario Kart In Tokyo: Everything You Need To Know