It's common among travelers to hear them talk about how they miss regularly hitting the gym or being in a fitness routine. While it often requires more effort and planning, staying fit while on the road can be done and can be lots of fun! Besides meeting locals and getting insider advice about a city or country, the best part about staying in shape while traveling is that you'll never get bored with the scenery. You'll always be excited with new equipment, new space, and new possibilities. That being said, why not take your workout outdoors? In many countries, especially in South America where the temperatures are nice year round, it seems the whole city does their workouts outside. Here are five awesome and fun outdoor gyms around the world:
This gym is goals! This gym is even more appealing as I sit in Montréal when it's 10 Celsius out in mid-May…Anyway, a full gym right on the beach where I can watch the sunset while getting a workout in? Sign me up! Opened in February 2017 by a former British marine, Tulum Jungle Gym has been featured in various magazines, photo shoots, and has gained notoriety by having some big-name celebrities workout there. One of the coolest part about the gym is a lot of the equipment is handmade out of wood, stone, and bamboo. There are various options for travelers that want to try out the gym. You can buy a day pass for $25 USD, take a class, or do a private training session with one of the personal trainers on staff. If you are interested in the classes and are part of a group of 6 or more, they recommend that you let them know ahead of time so you can do a private class. I need 5 more people now to join me. Who's in?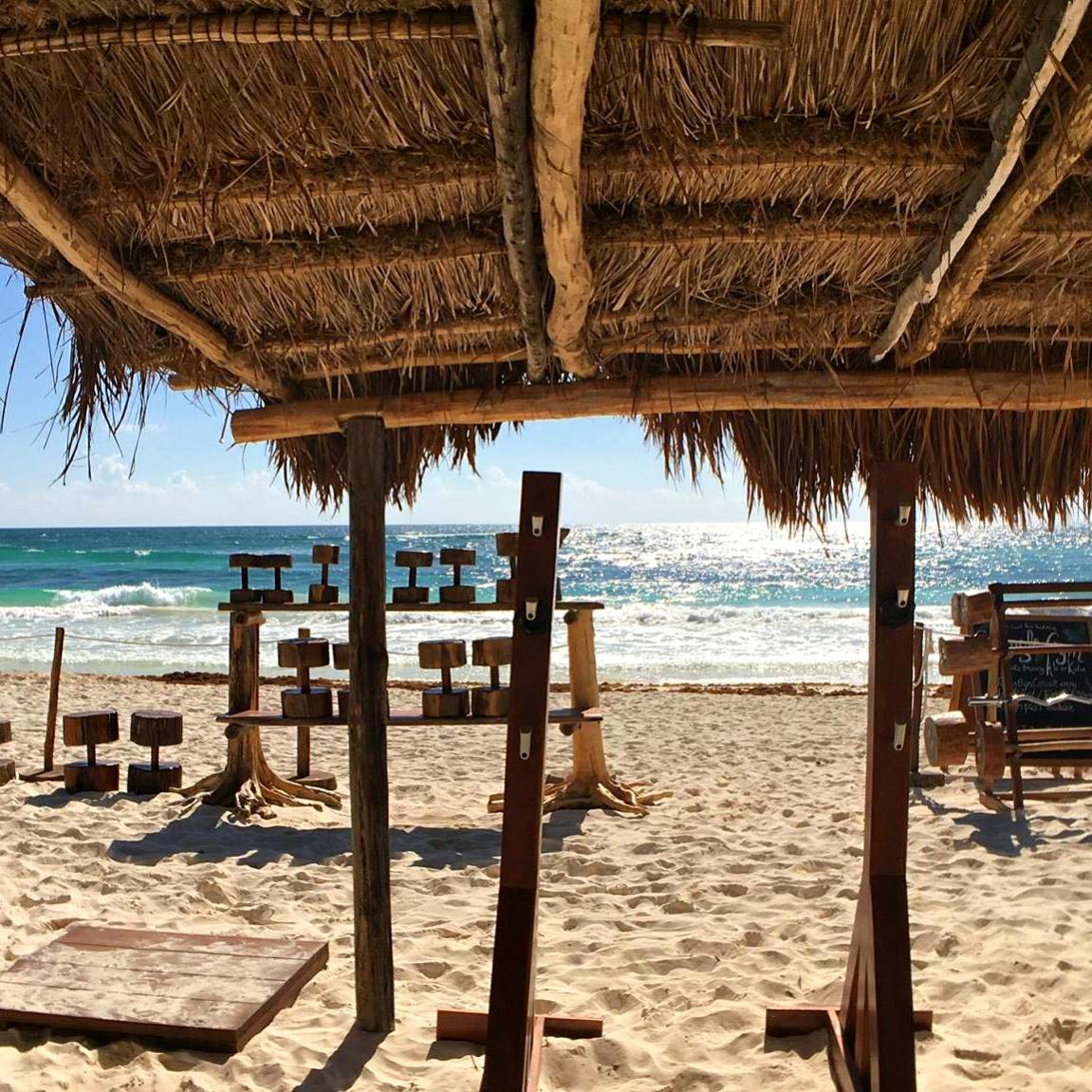 2. Rio Academia (Rio De Janeiro, Brazil)
Brazil has to be one of the fittest countries in the world. From football to capoeira to Brazilian jiu-jitsu, Brazilians stay in shape in many different ways. Combine that with great weather year round, it's no wonder that Rio's most beautiful beach, Ipanema, has a massive 3,400 square foot outdoor gym. Funded by the government, they created the gym to help people get outside and be active. It has everything you could ever want and more. The gym is great for weight lifting and calisthenics as they have a wide range of different equipment. Rio Academia even offers classes three times a week that are free and open to the public. Brazilians are proud of the gym and it is kept in immaculate condition. If you are a fitness lover, Rio Academia is a must visit if you are in Rio De Janeiro.
3. Gordon Beach Outdoor Gym (Tel Aviv, Israel)
Israel has been in the news a lot lately for political reasons, but few people that have not been to Israel realize the extent of its beauty. With great food, a cool Mediterranean breeze, and some of the most beautiful beaches in the world, it is no wonder that Israelis are always outside enjoying their incredible landscape. Located in the Jaffa area of Tel Aviv, the Gordon Beach outdoor gym has something for everyone. It has stationary bikes, steppers, gliders, rowing machines (both body weight and weighted). The best part about Israel's outdoor gyms is that these gyms are for the public and you will see people from all walks of life. You'll see an old woman on a bike next to a young boy trying to do pull-ups with the help of his Dad. As a traveler, you'll fit right in being a little different.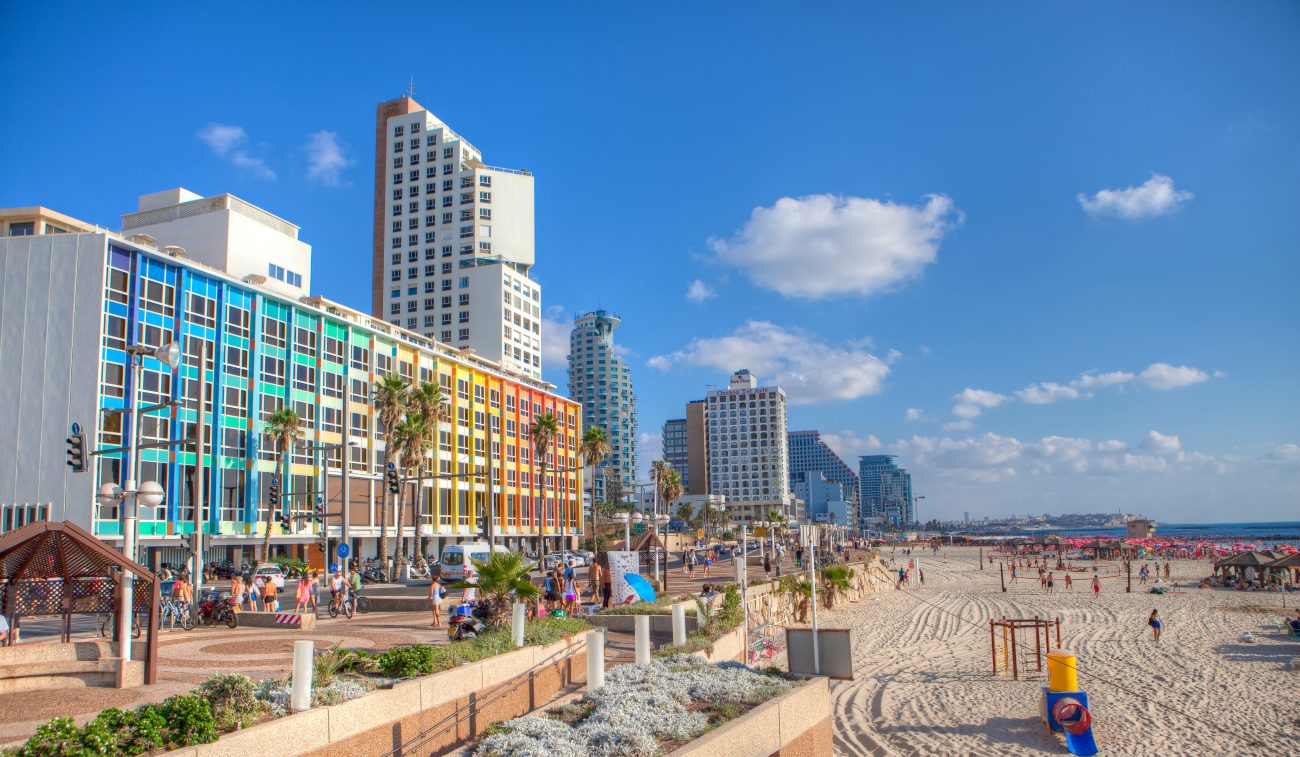 4. Parque La Carolina (Quito, Ecuador)
Before I visited Quito's Parque La Carolina, I was like most travelers that visit Ecuador's capital city. Beyond the UNESCO World Heritage Old Town and its incredible architecture, I wasn't impressed with the city. However, on my return visit to Quito, I stayed near Parque La Carolina and I was blown away as I walked through it. Quito's answer to New York's Central Park, it had everything any fitness nut would want. The 166-acre park is situated right in the middle of Quito so it's easily accessible no matter where you are staying. In the park, you can kayak, play football, volleyball, basketball, or run around the track on the park's perimeter. The highlight for me though was the outdoor gym. It was a hybrid between a regular and CrossFit gym. It had machines, pull up bars, and weight racks, but also battle ropes, kettlebells, and a mini rock climbing wall. Despite many people using the outdoor gym, the equipment was in perfect condition. Be aware though that Quito is one of the highest capital cities at 2,850 meters (9,350 feet) high so you'll be feeling your workout much quicker than you would in other places. Be sure to head there on a clear morning to get awesome views of nearby Cotopaxi Volcano, one of the most active volcanoes in Ecuador. Parque La Carolina alone is worth the visit to Quito!

5. Kachalka Hydropark (Kiev, Ukraine)
Kiev is probably not one of the first places you think of for outdoor gyms, but it is home to one of the most unique gyms in the world. Located in the heart of Ukraine's capital city, the name translated into English literally means "pump"—so you know people take their workouts seriously at this outdoor gym! Rain, shine, hot, or cold, they show up in masses. Kachalka's equipment is made of metal scraps and wood that is chained to the ground. The machines have been painted blue and have no padded seats. The gym is entirely free and open to whoever wants to try this hardcore gym. It was created in 1968 and it has only become more and more popular since then. This gym is for serious gym goers but would be fascinating for any traveler to see the ingenious design and say they've worked out in one of the most hardcore gyms on Earth.