Traveling around the world by yourself may seem daunting and there are a number of reasons why. For example, fear of loneliness, safety concerns or overall cost. However, traveling solo is becoming more and more common these days. I remember my first solo adventure and I was terrified. I wasn't sure if I would be safe wandering around on my own, whether or not the local people would understand me because of the language barrier in most countries, and I was even worried about what other people would think about me. Very quickly those fears faded away and I fell in love with traveling on my own. To those of you women out there who may be worried or have concerns, the only way to face those fears is to take the plunge and go for it! You have to start somewhere, so below is a list of my favorite destinations for traveling around as a young solo woman and all the reasons why.
1. Reykjavik, Iceland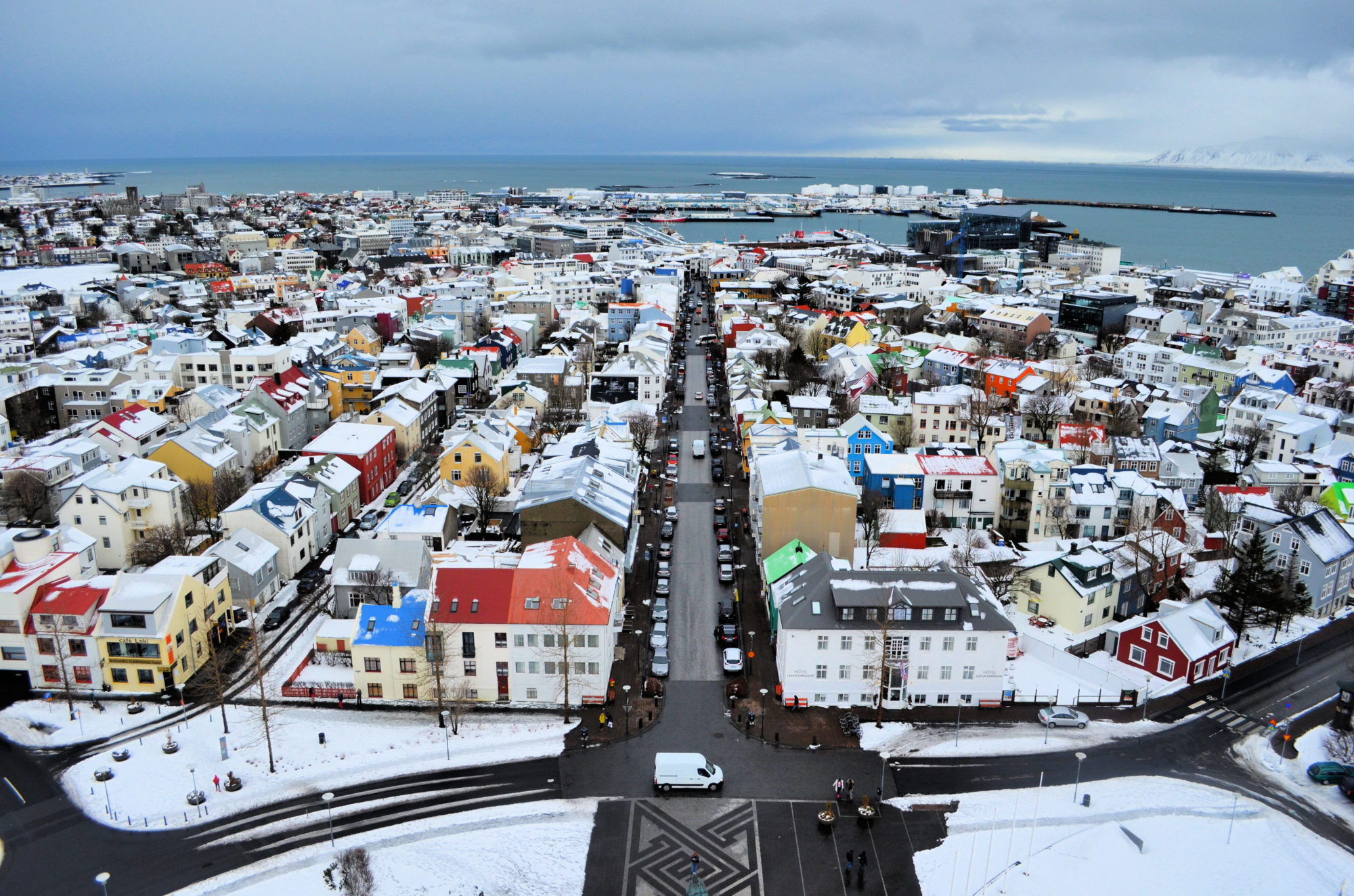 Reykjavik is a perfect choice for the adventurous solo female traveler for so many reasons. Firstly, it is extremely safe. The Institute for Economics and Peace has even named Iceland as the safest country in the world. Secondly, the Icelandic culture is so warm and welcoming. Everyone I met was absolutely lovely and extremely helpful which made me feel so welcome. A vast majority of locals also speak English which helps to avoid any language barriers you may be concerned about. Thirdly, there is so much to do, and not just in Reykjavik, but around the whole country.
If renting a car on your own is something you're not comfortable with (as it can be quite expensive), there are a number of tours you can join that go all over the island. This is one of the best ways to meet other solo female travelers on your journey. There are a number of tour operators within Reykjavik that can help plan your adventures. A morning or afternoon at the Blue Lagoon is an absolute must! You can combine this with a Golden Circle tour that will take you to the main sights in the surrounding area. There is no shortage of geysers, waterfalls, mountains, volcanoes, glaciers and geothermal waters across this magnificent country. No matter what time of year you visit, there will be plenty to keep you occupied and satisfied!
2. Stockholm, Sweden

Stockholm is another great choice for a solo adventure. I felt extremely safe exploring this city on my own. Stockholm has a reputation for being quite expensive, as most Scandinavian countries are. Despite this, the crime rate is extremely low. You can wander around this city without fear of being targeted. I found the Swedish people to be extremely nice and helpful here as well. They are very proud of their country and love being able to share it with those who visit. Along with Swedish, they also speak English which makes it very easy to communicate with the local people.
As a solo female traveler here, you can join a walking tour and get the history of the city while visiting the major sights, or you can get lost in the streets and explore on your own. You can make friends with other like-minded travelers on a tour or you can go at your own pace and spend quality time exploring Gamla Stan (the old town). Of course, you can always go back and explore more in depth after a tour. Checking out the local free walking tours is one of the first things I do when I get to a city on my own. It is the best of both worlds…meeting new people and hearing the history and stories, as well as pointing out all the main sights that I can go back to after to explore on my own time.
3. London, England

Despite everything that has occurred in the wonderful city over the last year or so, I feel that London is still one of the best cities to visit as a solo female traveler. Due to the past few events that have happened, security of the city has been heightened, yet you will barely notice. There is so much to do here to fill your days! London is one of the best cities in the world to navigate around with its pristine transport system. Even though it may seem daunting when you look at the tube map, it is actually quite easy once you get the hang of it. All stations are extremely well signed and there are always employees around to stop and ask for directions or help. Definitely, invest in an Oyster card as it saves you money in the long run and buses don't accept cash anymore. You can use them on any of the trains within the zones, tubes and buses.
It is important to note that London is an extremely busy city and is always crowded with tourists no matter what time of year you visit. Therefore, it is important to be cautious (especially around crowded tourist sites) of your whereabouts and belongings, as is the case with any city. If you are aware and vigilant, you will be fine.
As a solo female traveler in London, there is so much going on that it is almost impossible to choose what to do. Most of the museums are free and absolutely worth visiting. London is full of amazing history and there are a large number of different walking tours you can join according to your interest. A lot of travelers enjoy the hop on hop off experience which is a great way to get around the city. There are different routes you can choose from if you don't want to attempt the public transport system.
4. Dubrovnik, Croatia

Dubrovnik has become more popular over the years, especially for solo travelers. As a young woman traveling here by myself, I felt extremely safe. The people are quite friendly as long are you are friendly to them. For the most part, everyone speaks English and are willing to help you if you need assistance with anything. Dubrovnik is most famous for its walled-in Old Town and the area is actually quite small. Depending on the time of year you go, it can be extremely busy. There are a number of things to do here to keep any solo female traveler occupied.
One of my favorite things to do here is to walk the city walls. The Old Town alone is filled with restaurants, cafés and bakeries to visit which makes it very convenient for the solo female traveler to find a great place to eat without going far out of the main area. Dubrovnik is a city that is so close to other major cities in surrounding countries, which makes their day trips one of the most popular things to do. You can go to Montenegro or Bosnia in a day and be back by dinner time. I happened to meet other solo travelers on one of these day trips who have since become great travel buddies of mine. Due to the fact that these tours are accompanied by a tour guide and are extremely well organized, it is a very safe and an amazing opportunity for any traveler to Dubrovnik.
5. Bali, Indonesia

Bali is by far one of the most amazing places I have been to. The people are among the friendliest I have met around the world and, for the most part, all speak English. There is something here for everyone depending on your interests. Whether you want to relax by a beach, go on a yoga retreat or take in the sights, you will have plenty to occupy your time here. There are many different areas in Bali where tourists like to stay, however for the solo female traveler I would recommend staying in Seminyak if you are looking for a more laid back, relaxing and less busy stay. It is, however, one of the most popular areas to stay so you will still have an opportunity to meet people if that is what you are looking for. If you are looking for a more upbeat, party scene, then I would recommend staying near Kuta Beach.
One of the best things about traveling around Bali as a solo woman is how cheap and reasonable it is. You can hire a private driver to take you everywhere you want to go for the entire day for less than $20. I would suggest this option over a group tour as you are more able to see what you want depending on your interests. However, if you want to meet people, joining a group tour would be the better option. If you want to explore the island rather than relax on a beach the whole time, than one of the above options is a must. I absolutely recommend a trip to Ubud for the day to explore the markets, the nearby Monkey Forest and Tegallalang Rice Terrace.
Suggested next reading: 10 Smart Tips To Stay Safe When Traveling Alone