I love DC, but living and working amid the hustle and bustle of the nation's capital can be too much sometimes. While living here, you may find yourself from time to time researching weekend getaways from Washington DC.
However, a great thing about DC is its location—relatively close to major cities like Philadelphia and New York, but even closer to smaller regional gems throughout Maryland and Virginia. If you're looking for weekend getaways from Washington DC, here are some solo, budget-friendly options.
Even better, all of these destinations are accessible without a car, so don't fret if you're a broke millennial like me who had to pick between a car payment and the excessively high rent that comes along with living right in the heart of downtown DC.
For the nature lovers—Harpers Ferry, WV
Distance from DC: ~ 1 hour by car or Amtrak/MARC train
View this post on Instagram
Hop on the train after work on a Friday afternoon and head out to Harpers Ferry for some hiking and history in this historic town. The small town sits at the meeting point for the Shenandoah and Potomac rivers, providing some incredibly scenic views.
Here, you can visit the John Brown museum to learn about the role Harpers Ferry played in the lead up to the Civil War, and then hike through the remains of some Civil War-era encampments.
Harpers Ferry is approximately the halfway point of the Appalachian Trail, a 2,200-mile trail stretching from Georgia to Maine, which happens to be one of the longest walking trails in the world. There (surprisingly) is a hostel in Harpers Ferry which caters to both AT hikers and weekend visitors. You're bound to have some fascinating conversations with people from all walks of life while sitting around the campfire in the evenings.
(Do note that this hostel is not open year-round so be sure to check the availability before planning your trip. There are also some relatively inexpensive hotels in the area if you're planning to visit with a group of friends)
For the foodies—Baltimore, MD
Distance from DC: ~1 hour by car or MARC train
View this post on Instagram
For fans of The Wire or for anyone looking for weekend getaways from Washington DC that let you try something new, Baltimore is a great stop.
Be sure to walk through the Inner Harbor (or take a walking tour) to learn about the role Baltimore once served as a major port city and manufacturing center, before transitioning to a major research center thanks to Johns Hopkins University.
View this post on Instagram
One of my favorite parts about Baltimore was the food. The city's proximity to the Atlantic makes it a great stop for seafood, particularly crab seasoned with Old Bay—a Maryland classic. Baltimore is home to many food halls with a variety of options, so you'll never be bored with the amount of choices you have. In addition, no trip to Baltimore is complete without a visit to Little Italy, either for a delicious romantic dinner or for a quick afternoon pastry stop.
For nightlife, be sure to check out Power Plant Live!, a large indoor-outdoor complex home to dozens of bars and music venues. It's great for bar-hopping on a regular weekend evening, but they also have concerts and other seasonal events. Be sure to check their schedule and find something to fit your fancy when planning when to visit.
Depending on the time of year, check the schedule to see if the Baltimore Orioles (baseball) or Baltimore Ravens (American football) are in town to see if you can catch a game while you're there as well.
There's also a hostel in Baltimore to fit your budget or give you a place to meet other travelers if you're flying solo, and hotels are relatively inexpensive if that's more your style.
For some colonial charm—Annapolis, MD
Distance from DC: 45 minutes by car or 1.5-2 hours by bus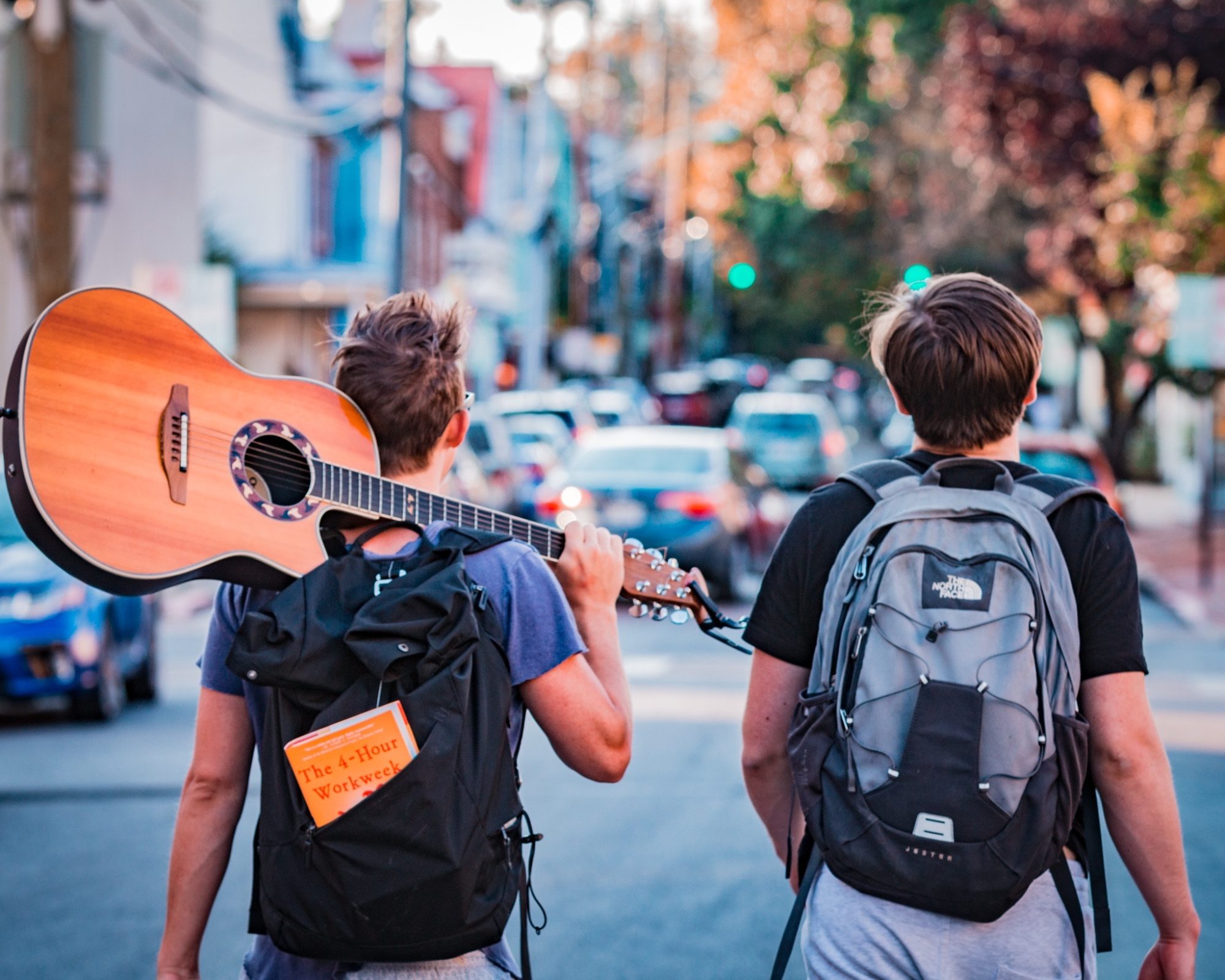 Although it's tiny in comparison to neighboring Baltimore and Washington DC, Annapolis is a great stop for seafood and colonial charm.
The city of Annapolis played a significant role in early US history and has been inhabited for more than 400 years. Be sure to visit the Maryland State House, and walk down Main Street for some window shopping and adorable eateries.
View this post on Instagram
Today, Annapolis is home to the US Naval Academy, where the country's finest Navy and Marine officers study and train. You can learn more about naval history at the visitors' center, and tour the beautiful campus.
You can definitely do Annapolis as a day trip, but it's also home to some fun nightlife so it might be worth checking into a bed and breakfast here and enjoying the Maryland capitol at night.
Despite being one of those weekend getaways from Washington DC that is quite nearby, Annapolis is not accessible by train and the bus runs infrequently on the weekends, so be sure to check the timetables and plan accordingly.
For the craft beer lovers – Richmond, VA
Distance from DC: 2 hours by car, 2.5 hours by bus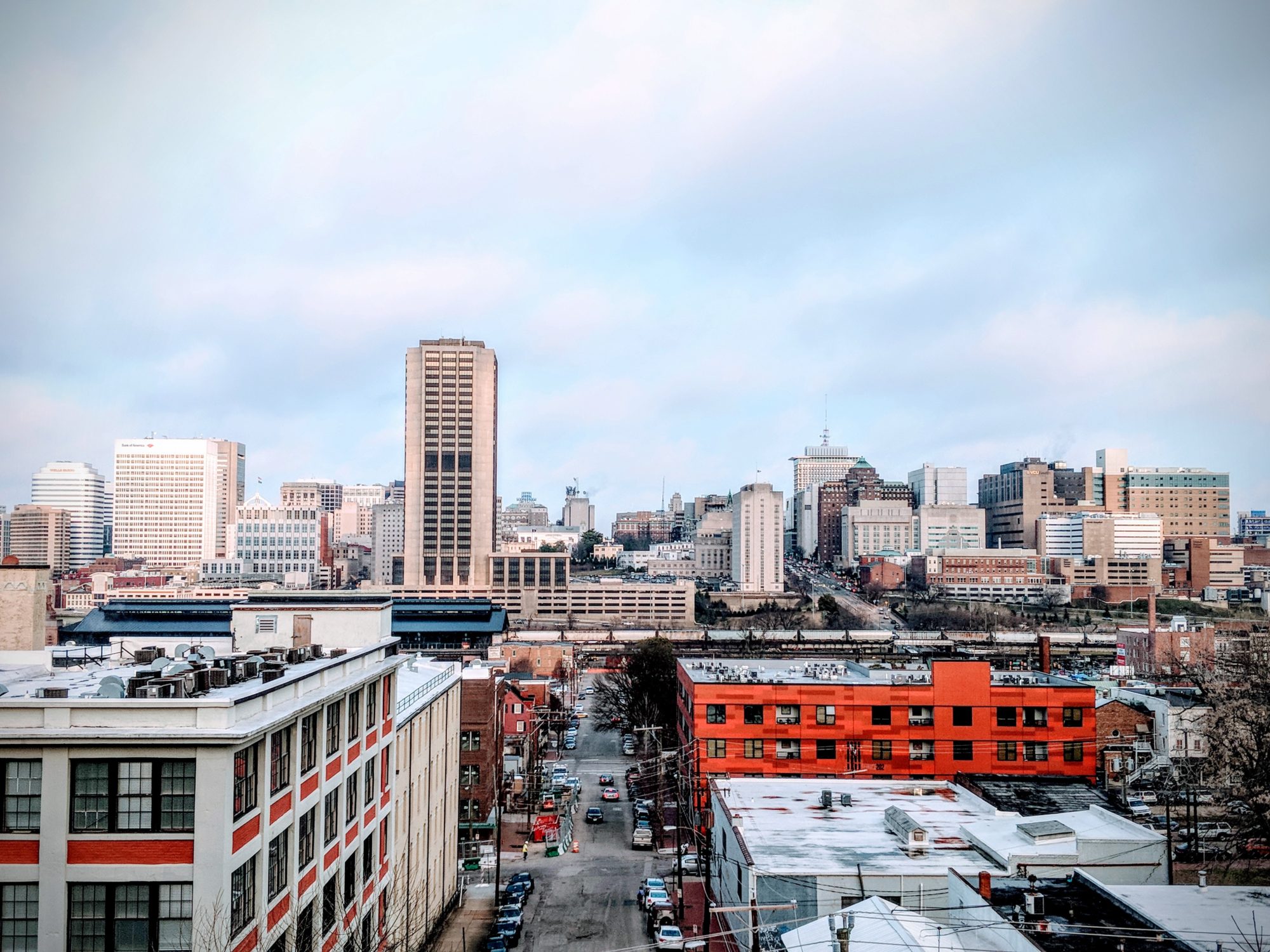 Richmond is a worthy candidate for weekend getaways from Washington DC. It's a relaxing city that is big enough to feel like there's stuff going on, but is small enough to easily cover everything on a quick weekend trip.
Be sure to take a walking tour through downtown Richmond to learn about the history of Virginia and the role it played in forming the United States. Then visit the Virginia Capitol Building (for free!) to walk through the same halls as many important figures in American history.
In the afternoon, take a leisurely stroll through the historic neighborhoods on Church Hill to see some charming colonial-style homes.
View this post on Instagram
Richmond is home to a surprising number of local craft breweries, so once you're done exploring, it's easy to bar hop through the city's beer scene since everything is within walking distance in the city center.
For the budget travelers, there's a hostel located within walking distance to the train and bus stations so you can experience the city and meet other travelers without having to shell out for a hotel.
Know of any other weekend getaways from Washington DC? Comment below!
Suggested next reading: How You Can Actually Explore Washington DC On A Budget