Fall is often thought of as a romantic season. It's a time to sit back with someone special and enjoy the shorter, cold days as you view fall and reminisce about fun, summer days.
Many look forward to the decorating the house for Halloween, enjoying a cup of hot coffee outside, and of course, fall foliage.
There's no better place to see the leaves change colors than in North America. The US and Canada have some of the most dramatic changing of the leaves that take on fiery red, orange, and yellow colors during the fall season. The time to see these beautiful leaves is quickly coming to an end, so be sure to get outside next weekend!
Here are the 6 best places to view fall:
1. Saguenay, Québec

Located 5 hours north of Montreal, Saguenay is not a region in Québec that many visitors think about visiting. However, if one does make the trek up north, they will be rewarded with some of the most stunning fall scenery in all of Canada.
I'd recommend basing yourself out of the charming town of Chicoutimi and doing a few hikes during your stay. Be sure to check out the fjords of Saguenay, one of the only places in North America where fjords occur. The views are simply stunning.
If you have time for a whole day trip adventure, head to Hautes-Gorges-de-la-Riviere-Malbaie National Park in the Charlevoix region. It's famous for one of its hikes named, "Acropole-des-Draveurs", which offers incredible views of the entire valley below.
Be sure to dress for the weather though because although the peak is beautiful, it is freezing! (The peak is surrounded by rare Alpine Tundra so the temperature difference between the top and the bottom of the trail is dramatic.)
Overall, the whole region of Saguenay is a fantastic place to view fall. You'll fall in love with its charming small towns and friendly locals.
2. Montréal, Québec

In my opinion, visiting Montréal during fall should be on everyone's bucket list (In all honesty, I am a little biased.. I am currently writing this article from Montréal!)
Regardless, Montréal allows you to view fall at its best while also getting to experience all of the comforts of a big city. It's hard not to be mesmerized by the changing of the colors on Mount Royal, the hill that is located at the heart of the city.
It's best to view fall colors from downtown, but I recommend hiking to the top to get a spectacular view of the city's skyline.
If you just can't get enough of fall, grab a plaid shirt, a hot chocolate, and get ready to go apple picking. Once you nail down this outfit, you'll be well on your way to receiving your Canadian citizenship.
There are tons to choose from in the towns surrounding Montréal. Most farms have petting zoos so they are a great daytime activity if you happen to have kids in tow. There are tons of fall activities that are waiting for you up north in Montréal.
3. Aspen, Colorado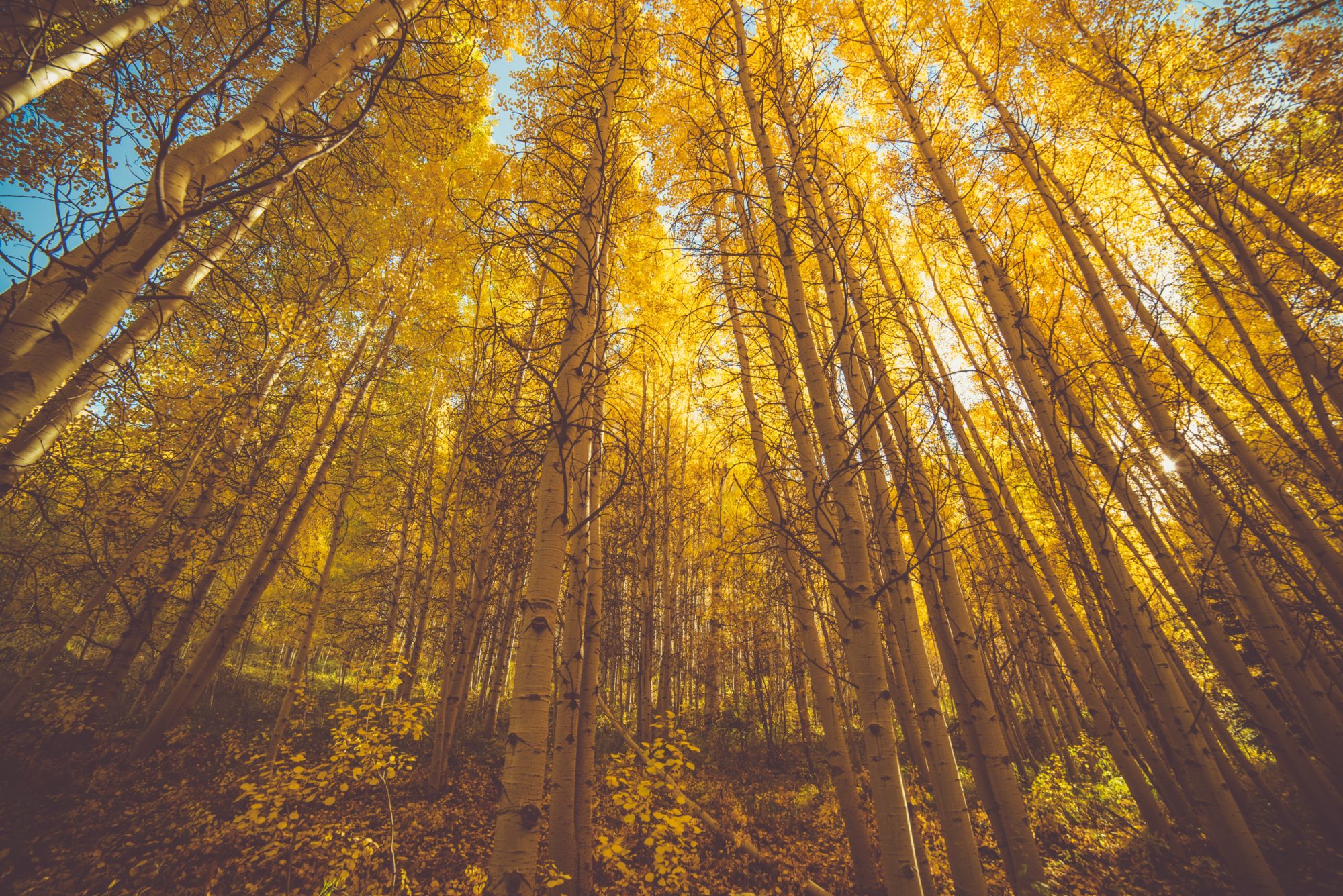 Colorado might not be the first place you think of when you want to view fall and see it come to life, but you'll be pleasantly surprised at how vibrant the colors are. Although snow starts early in this part of the US, it adds beauty to the incredible fall foliage show.
There are quite a few places to see the leaves in Aspen, but the must-see spot is Maroon Bells.
Located right on a lake with mountains as the backdrop, the pictures you'll capture will most definitely be Instagram worthy. If you prefer to drive to view fall, take Castle Creek Road for breathtaking views.
Another great way to see the colors is to take the gondola up to the peak…The views are incredible and the ride is actually quite relaxing. Anyway, you enjoy the fall colors in Aspen, you can't go wrong!
4. Great Smoky Mountains, Tennessee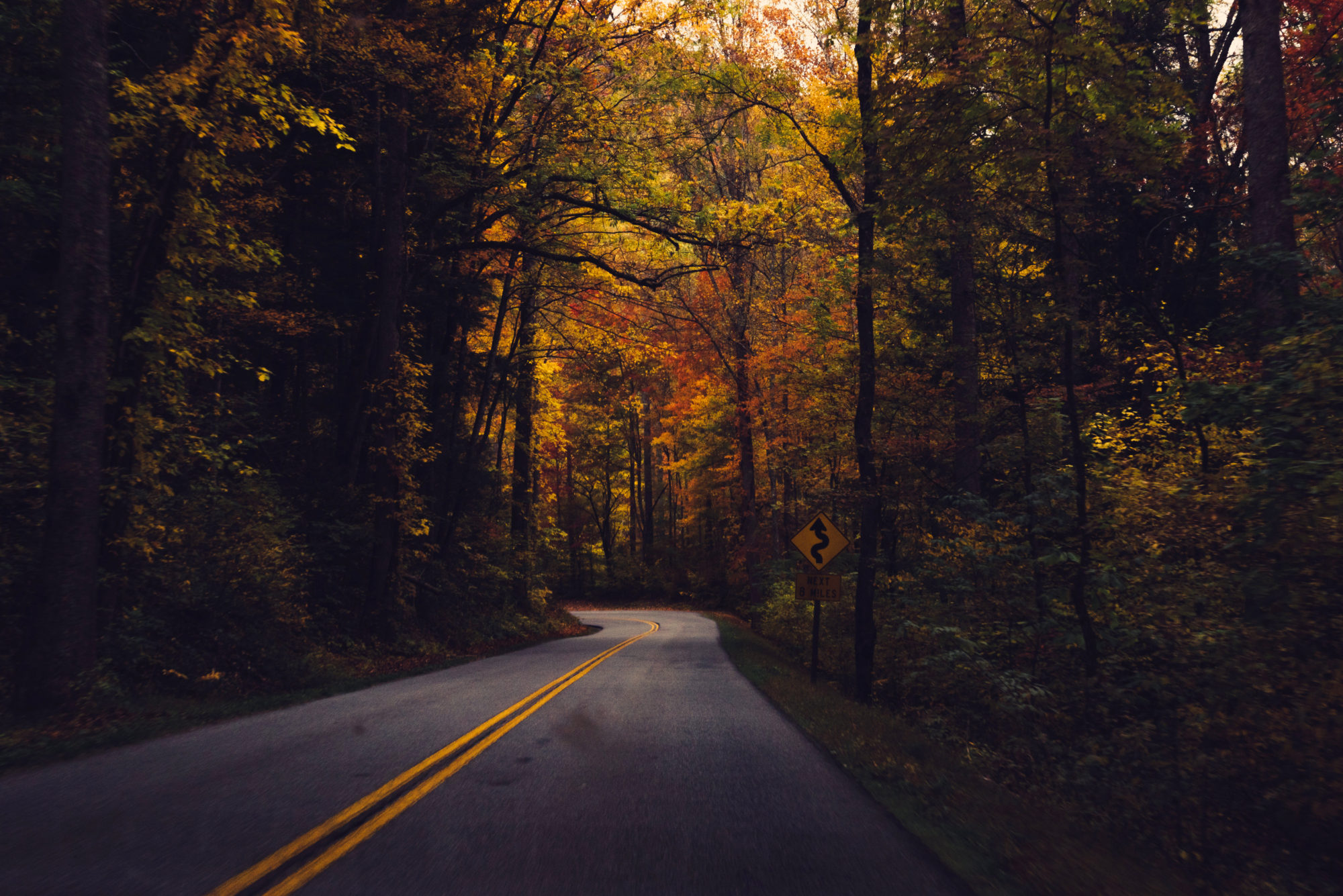 The best part about the Great Smoky Mountain's fall leaves is that they don't even reach their peak until late October and last all the way to mid-November.
Situated just south of Knoxville, Tennessee, the Great Smoky Mountains fall display can be seen through hiking or driving.
I'd recommend basing your trip out of the adorable, small town of Gatlinburg. The town is filled with fall events throughout October and November.
If you choose to hike, the Appalachian Trail runs right through the mountains and the trails are well marked.
For those that want a more relaxed drive through the region, take US 441 and it'll be hard to miss the show in front of you. For those that feel like going all out, it's possible to arrange a helicopter tour around the mountains. How cool is that!!
5. Glacier National Park, Montana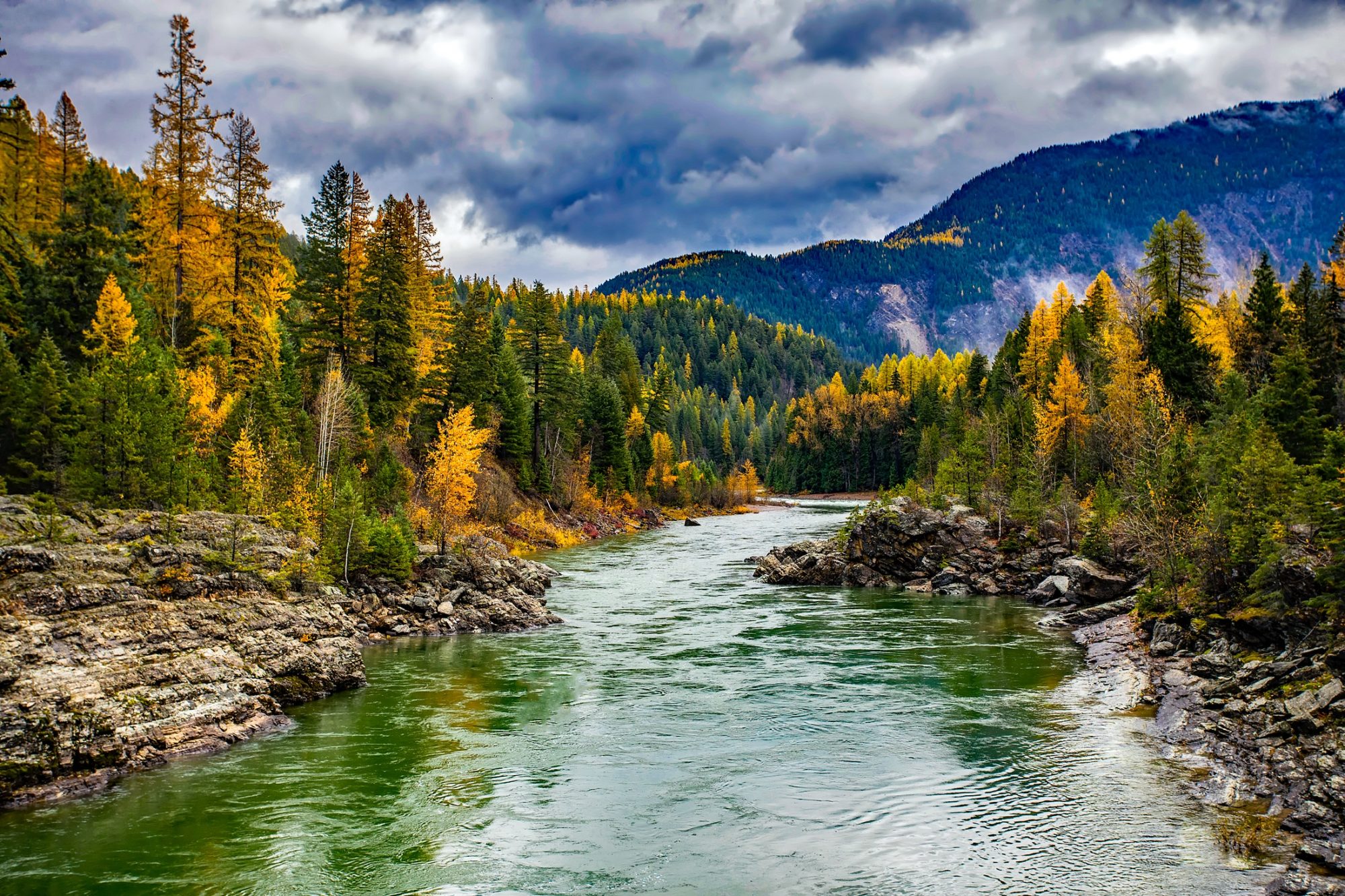 The breathtaking beauty of Glacier National Park in Montana is hard to describe. Throw in the changing of the leaves and it will be hard to top that picture.
Summer is the peak season for the park so you'll get the added bonus of fewer visitors, more wildlife, and stunning views all to yourself. The best way to view the foliage is to bike in the park especially Going-To-The-Sun Road.
6. Boston, Massachusetts
View this post on Instagram
Imagine walking through 17th Century cobblestone streets, taking in the fascinating history of Boston while drinking a hot chocolate and watching the beautiful fire red leaves fall to the ground on a chilly day. This can all become reality in Boston, home to some of the most dramatic fall foliage in the country.
While there are many tours that offer to show you the fall leaves, I recommend just walking around the city on your own. You'll see plenty, don't worry!
Boston loves to celebrate the fall season. From food festivals to pumpkin carving competitions to a giant Oktoberfest, Boston goes all out for fall. If you happen to be in Boston for Halloween, make a day trip up to Salem, a city that has a long and curious history with witches. It's a great way to close out fall on the East Coast.
Suggested next reading: 8 Amazing Countries To Visit This Fall That'll Exceed Expectation