Warsaw has been living in the shadows of its hipper and more beautiful sister city, Krakow for years. All of this is now changing and people are starting to discover the charm that lies within Warsaw.
With recent investment and many younger people moving into the city, Warsaw is currently undergoing a renaissance of sorts. It is only fitting for a city that has been rising from the ashes since it was destroyed during World War II.
If you haven't thought about putting Warsaw on your European travel bucket list, now might be time to reconsider and add it in there. But perhaps you're wondering what to do in Warsaw?
From beautiful, pristine parks to incredible food to new, trendy districts that rival any found in other cities throughout the world, Warsaw is waiting for you to discover what it has to offer. Here are the 4 best places to visit when visiting Warsaw, Poland:
1. Lazienki Park
The city's largest public park, Lazienki Park, sits on over 70 acres of land. It is located in the center of the city and was once home to Poland's royal family. It features many palaces, hunting grounds, and other structures from the 18th Century.
Interestingly enough, the family was quite fond of peacocks and you can still find a large population that lives in the park today. The park is well maintained with its grass perfectly manicured and the paths clear of any leaves.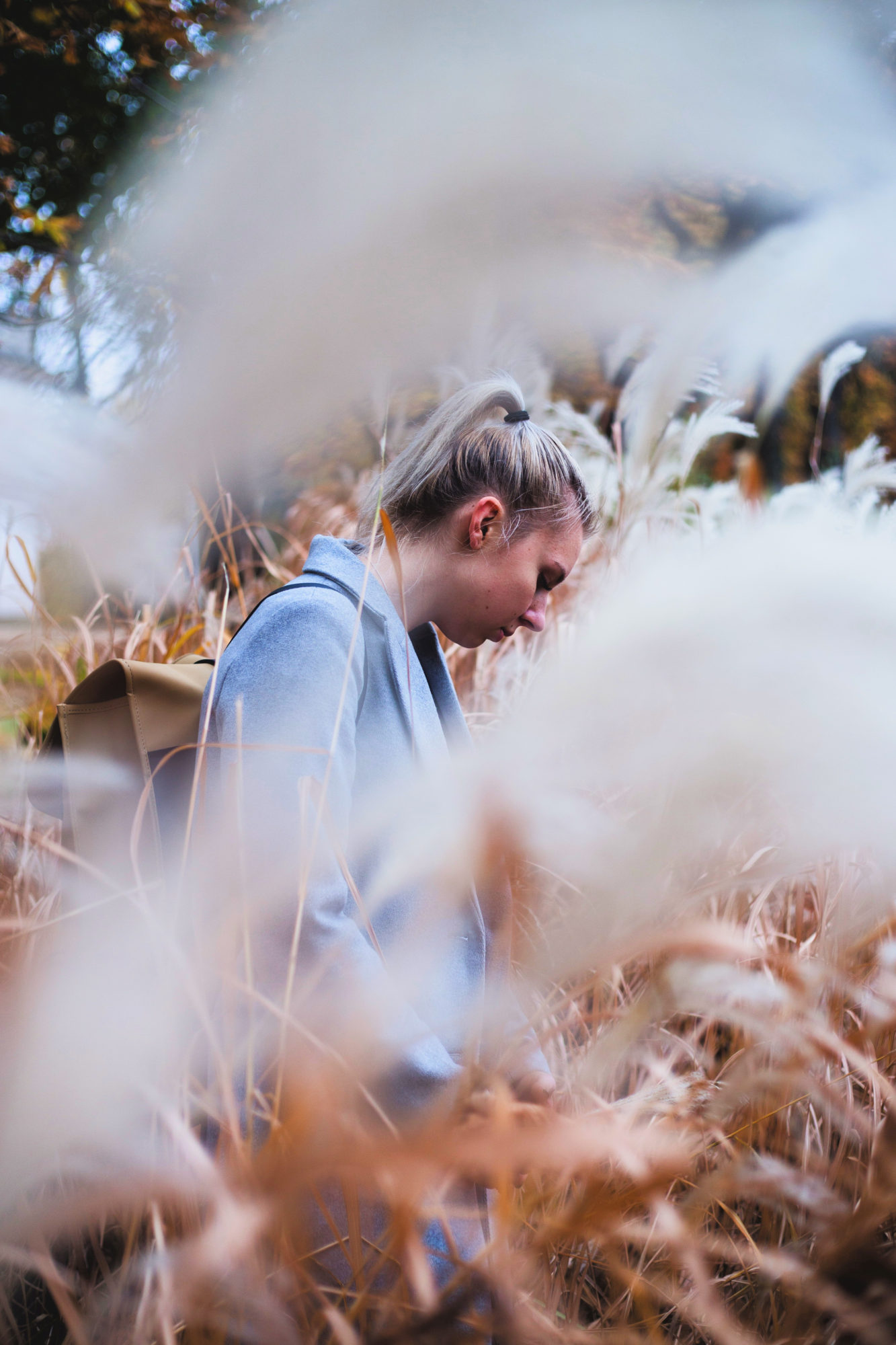 Lazienki is perfect to visit during any season, but, by far, the best season to visit the park is during summer. On Sunday afternoons during summer there are free, open-air classical music concerts that feature music written by Chopin.
What to do in Warsaw? Visit Lazienki Park! It's definitely a can't-miss place.
2. Old Town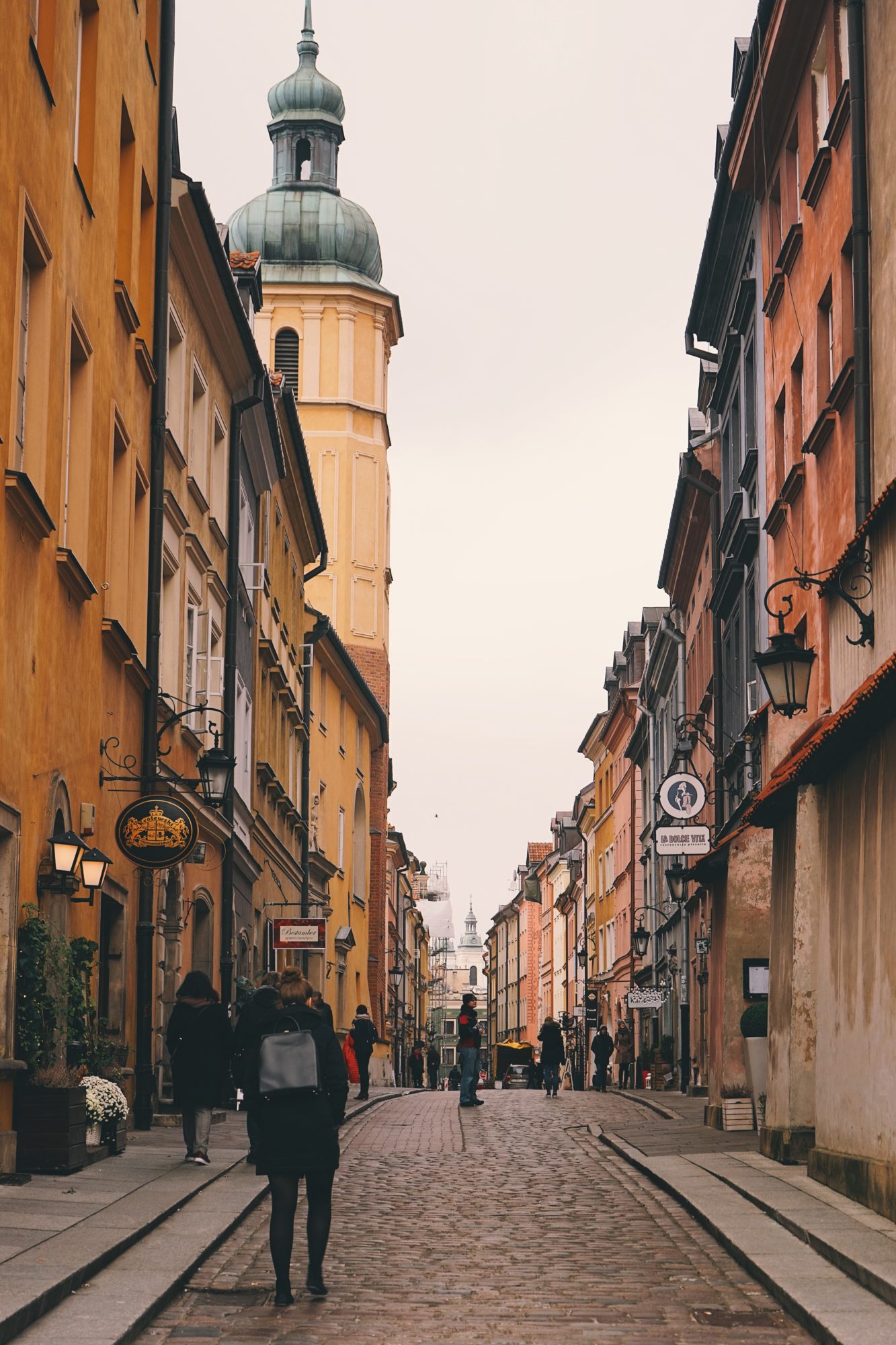 Home to the first inhabitants of Warsaw and the ultimate symbol of Warsaw's rising from the ashes, the Old Town district is a must visit with its beautifully colored buildings and small, winding side streets.
It has fantastic views of the nearby Vistula River that are simply stunning.
The Old Town was originally founded in the 13th Century, but unfortunately, was badly damaged during World War II. It was painstakingly rebuilt with incredible detail and precision that it's hard to even tell that most of the buildings and structures are not original. For this reason, it was designated as a UNESCO World Heritage Site.
https://www.instagram.com/p/BhlkhmPnhmq/
Be sure to visit Barbican, which is the defensive walls that encircle the Old Town. Originally built in 1548, the wall is perfect for an afternoon stroll and has become popular hangout spot for locals.
If you get hungry walking Old Town, go traditional and head to U Fukiera to get a real Polish experience. This is by far the most famous restaurant in the city dating back to the 16th Century. It has survived all these years due to its attention to detail and is one of the best places to try Pierogis, traditional Polish dumplings.
If you only have one day in Warsaw, Old Town is where you should spend your time.
3. Palace Of Culture And Sciences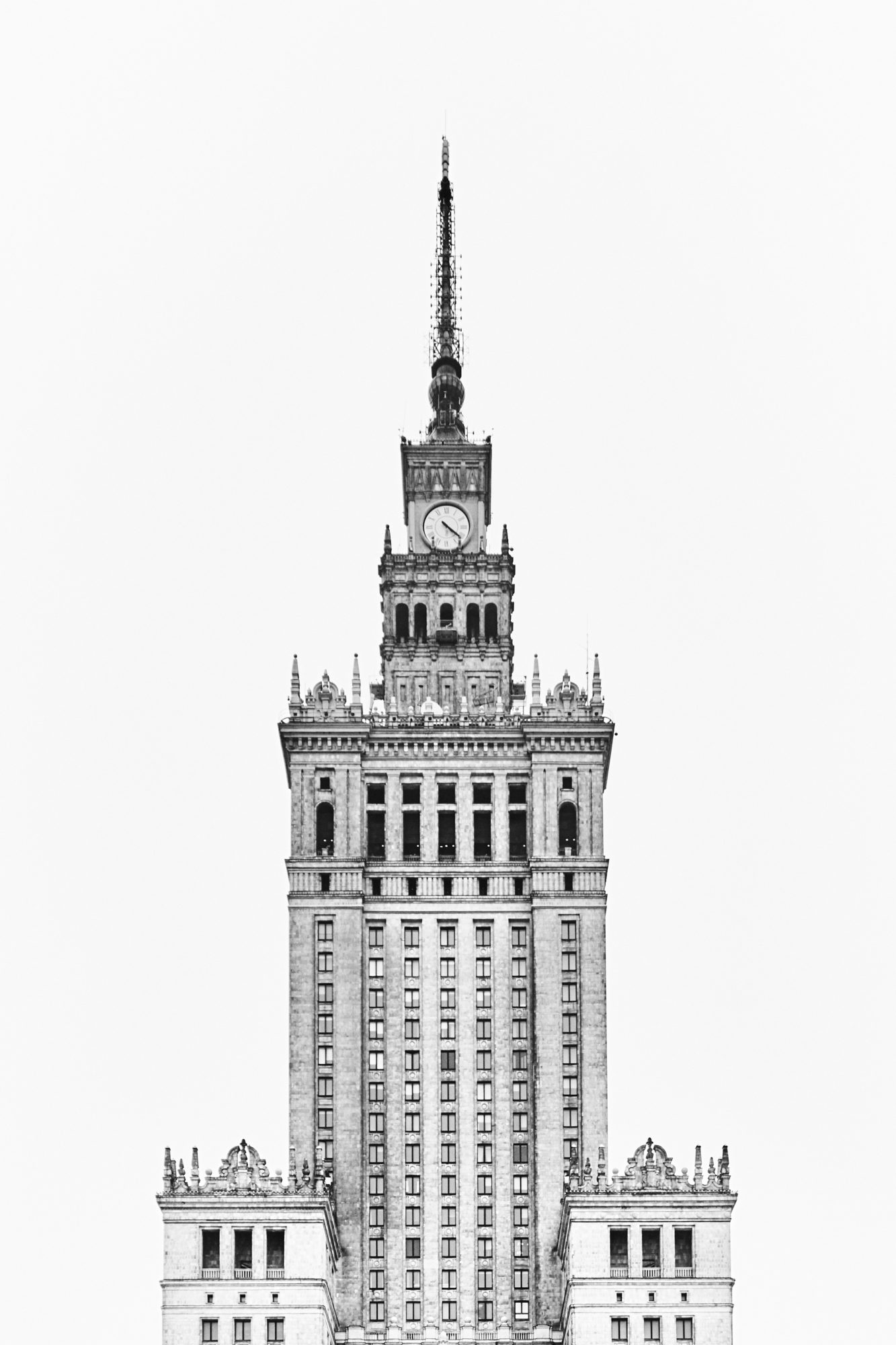 This controversial tower looms over Warsaw. To some it is an architectural marvel, to others it is an ugly blemish and a reminder of the past. However you feel about the Palace of Culture And Sciences, the building is one of the most iconic symbols of the city.
The largest building in Warsaw standing at 231 Meters (758 Feet), was built as a friendly gesture from the Soviet Union in 1955. It is one of the best example of Soviet architecture still standing to this day.
The overall size of the building is immense. It holds meeting halls, movie screens, museums, and restaurants. It also has one of the best views of the whole city. You can go to the 30th floor to the observation deck and look out on Warsaw.

Since the fall of the Soviet Union in the early 1990's, many locals have called for it to be brought down, but over the years, many have warmed to the building. The future looks bright for the Palace of Culture And Sciences. If you want to learn more about Poland's Soviet past, the Palace is a good place to start.
4. Praga District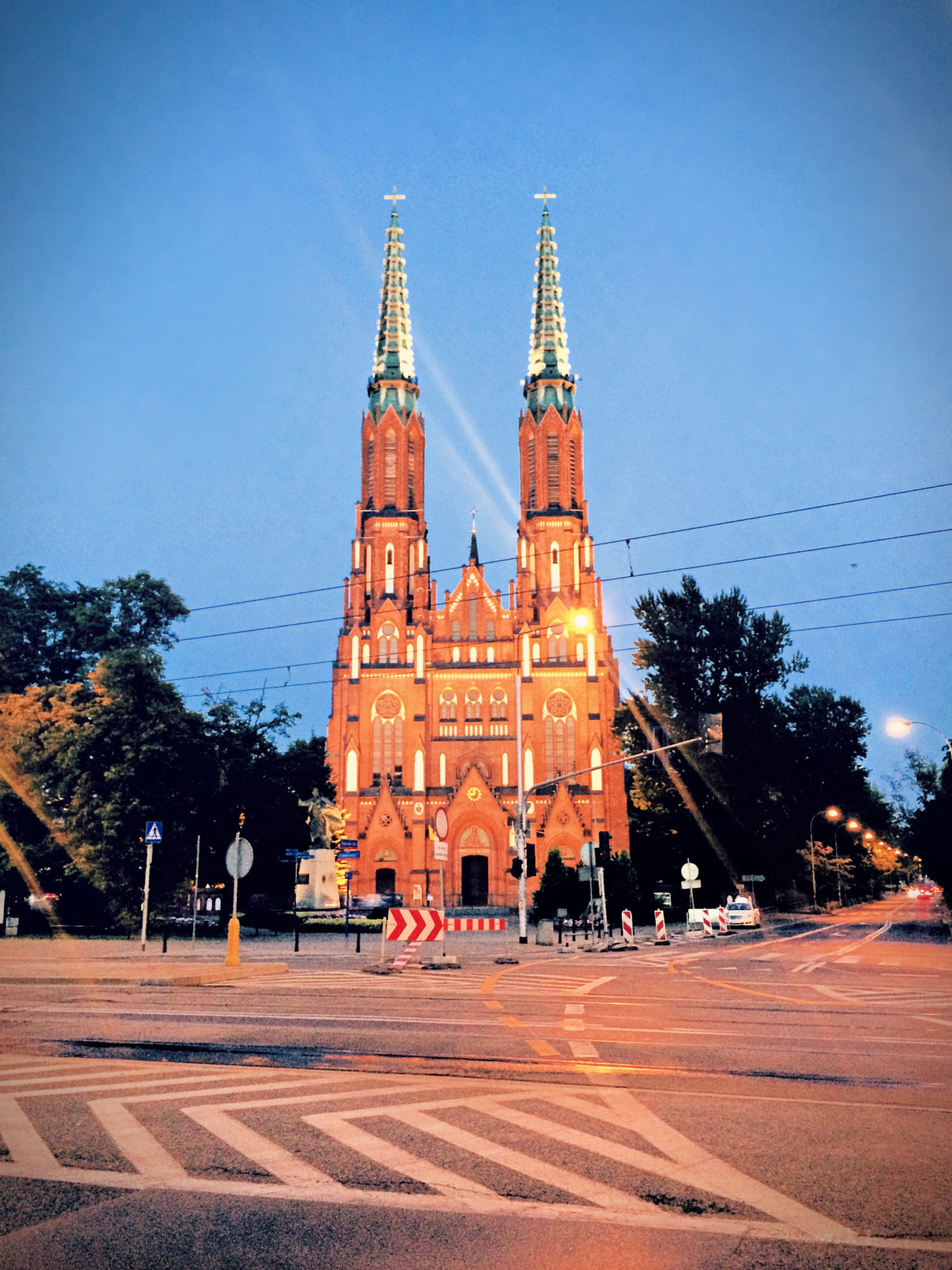 Located opposite from Old Town, Praga is having its moment in the spotlight. What once was considered the most dangerous neighborhood in Warsaw, is quickly becoming the area to be. It is now filled with restaurants, cafés, bars, and interesting shops.
At the end of Communism, when many fled Poland for better lives in the West, many artists moved into the old factories and buildings that were then vacant in Praga. They decided to turn the area into the artistic hub of Warsaw. So if you're an art lover wondering what to do in Warsaw, this is the place to be!
Over the years, many others began to appreciate what these artists had done. Praga is filled with incredible street art and now attracts artists from all over the world to put up their murals.
There are quite a few things to do in Praga. For starters, the area is divided into Praga North and Praga South. Both areas are worth checking out, but in my opinion, the South has more to explore.
Be sure to check out Koneser. It was an old vodka factory that has now been turned into a creative area that is now home to hotels, restaurants, and Google's Polish headquarters. Warsaw's first vodka museum opened in Koneser and so far has been a hit among locals and visitors alike.
If you are into shopping for trinkets or just want to window shop, stop by Bazar Rozyckiego. It is the oldest market in the city and you can find anything you are looking for. It was one of the main trading areas during Communist times and is still popular among locals.
Finally, if you are lucky enough to be in town during a soccer match, head to National Stadium and get tickets. Experiencing a match is incredible as the Polish go crazy for their team! You'll find the energy intoxicating and you're bound to have a great time.
Have any more info on what to do in Warsaw? Feel free to comment below!
Suggested next reading: Malbork Castle In Poland: The Largest Castle In The World