Like other castles, Malbork Castle in Poland has had a long history. Back in the 13th Century, a band of Teutonic knights decided to build a new headquarter, the town of Malbork, which later temporarily came to be known as Royal Prussia.
What distinguished this northern Polish town—and what still distinguishes it today—was the castle these knights built near it. Castle Marienburg, as it was called then, was named in honor of Mary, the mother of Jesus, and was built to last.
Over the years it housed Polish royalty and, for a brief time, the Swedes following their occupation of parts of Poland. The castle also suffered heavy damage during World War II. Repairs begin in the 20th Century and were completed as recently as 2016.
Despite this hectic 800 year history, Malbork Castle in Poland still stands proud as the largest castle in the world and, looking better than it has done in years after being honored as a UNESCO World Heritage Site, it certainly has become a must-see for any explorer to Poland.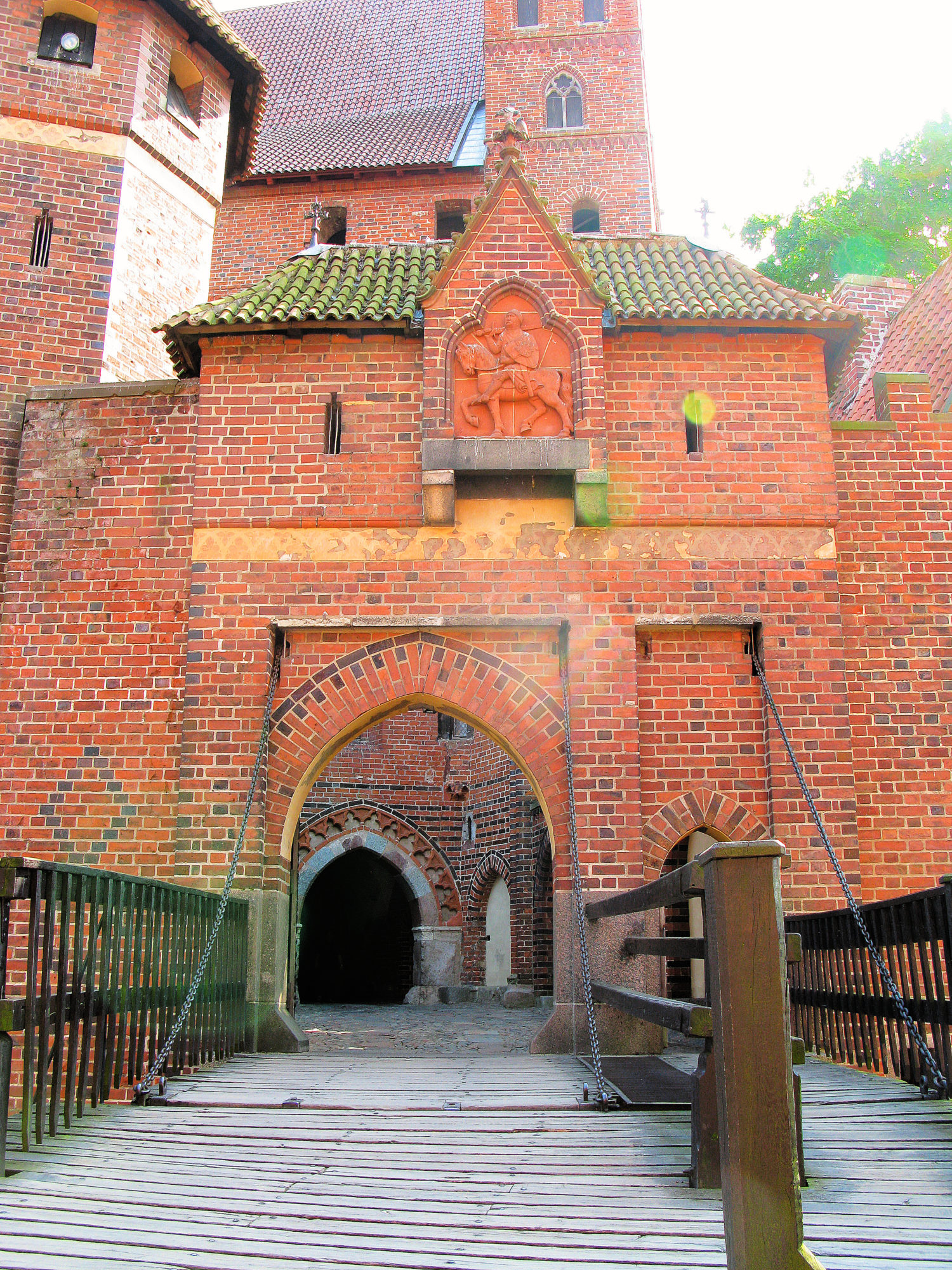 Is It Really The Largest Castle In The World?
It turns out there has been a debate for years on what actually contributes to the size of a castle. For example, do you include the castle grounds or just the interior of the castle? Do later extensions count or should one only consider the earliest and original construction?
Malbork Castle in Poland is the largest castle in terms of the land area that it covers (143,591 square meters!) When the castle was first completed 600 years ago, it was also the largest brick building in the world—a title it no longer holds.
Nonetheless, the general consensus is that it is safe to say Malbork Castle is the largest castle in the world!
You Should Visit Because:
It's the largest castle in the world
It has incredible history contained within its walls
It's not too expensive (see below)
It's easy to get to as a day trip from Gdańsk or other nearby areas
How To Get There:
Most visitors will be coming from Gdańsk, a port city 60 kilometers to the North. Don't bother with an organized tour, save your cash by simply taking the train yourself. A one-way ticket will cost around 12zł (about $3.30 USD / £2.50 GBP).
If you're traveling on an express train, get off at Malbork's main train station. If you're traveling on a local train then get off at Malbork Kałdowo (it's only a 15-minute walk to the castle from here).
The Best Time To Visit Malbork Castle In Poland:
During the summer season (1st May – 30th September) the castle is open 9am – 7pm, and during the winter season (1st October – 30th April) the castle is open 10am – 3pm. Opening hours can occasionally vary meaning it is better to check their website before you go.
Visiting the castle later on in the day (5:15pm – 6:15pm during the summer season, and 1:15pm – 2:00pm during winter) will mean you can score cheaper tickets when you arrive. But, of course, this will mean you have less time to explore the castle. We recommend saving 2 hours at the very least to explore it.
Cost
Ticket prices can vary and depends on the offering. As of recently, it cost 7zł for an exterior viewing, and can cost up to 39.50zł for a full viewing—interior and exterior. (Note: ticket prices are cheaper if you visit later on in the day or during the winter season).
Please also note that only exterior viewing tickets are available on Mondays and other significant days throughout the year because, on these days, the castle interior is closed.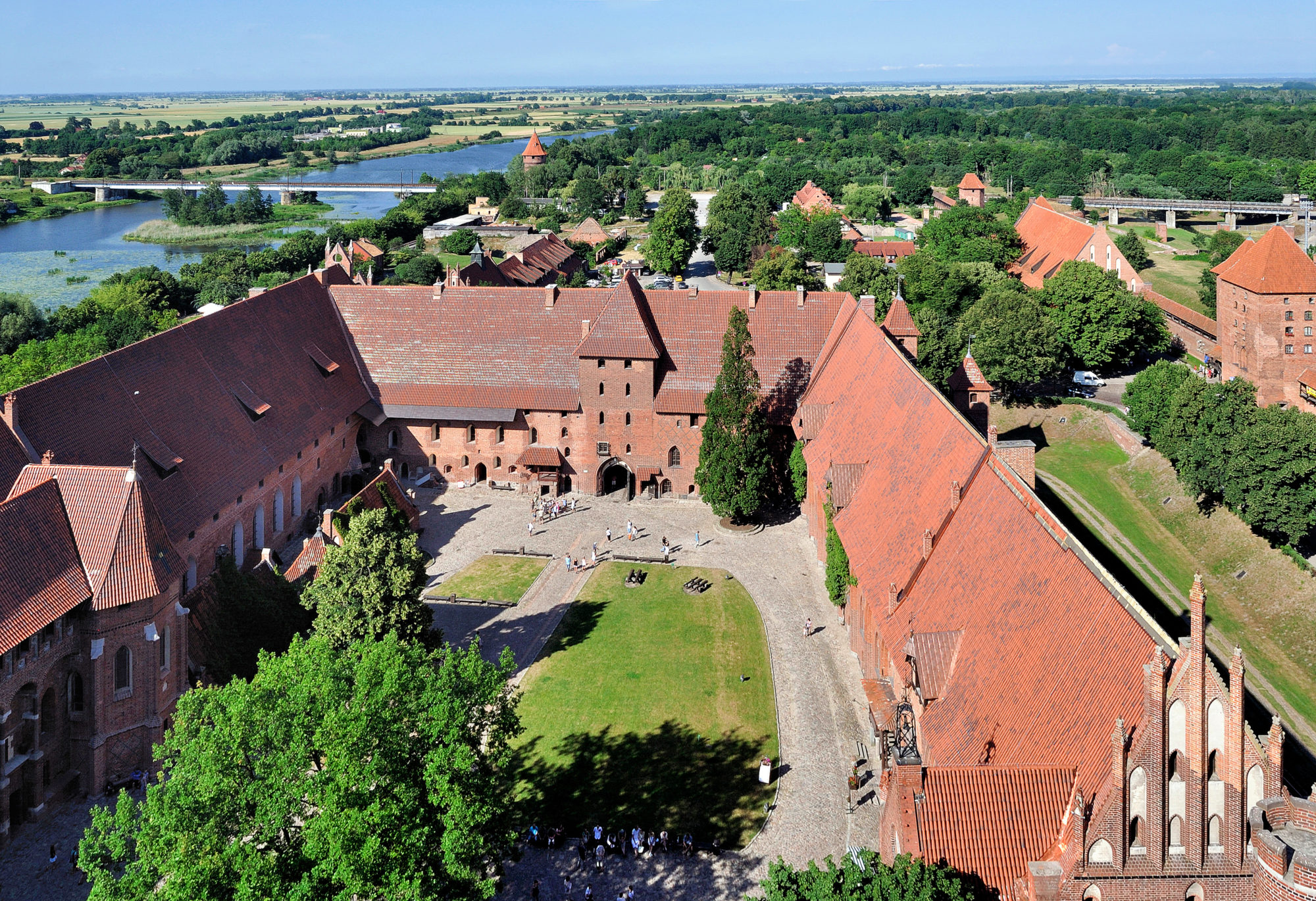 Other Info
1. The ticket price includes audio guides. These come highly recommended since they use a smart GPS-tracking and provide lots of great information.  You can swap in your own headphones if you don't like the ones provided.
2. The castle has three sections. The 3rd section takes the longest to see and the 2nd section the least.
3. So you can see it for yourself, below is a video of Malbork Castle in Poland (hint: start from 1:20!)
Being the #1 thing to do in Malbork according to TripAdvisor, we're sure you'll enjoy your visit to Malbork Castle in Poland. Let us know how you get on in the comments section below!
Suggested next reading: 11 Of The Best Castles To Visit In Scotland That Simply Ooze History