Solo travel has become increasingly popular with travelers in today's world. There are, of course, many pros and cons to traveling on your own. One of the major pros to traveling solo is the fact that you are on your own schedule. You can do what you want when you want and where you want. However, it can become awfully lonely and daunting for some who finds it difficult to enjoy their own company. Below are 5 tips to make traveling alone 1000 times better!
1. Choosing your Accommodations
If meeting other like-minded travelers is something that is of interest to you, then choosing where you stay is extremely important when it comes to making your experience better. Hostels should be on the top of your list. When one hears the word "hostel", they may automatically assume dorm room style accommodations. Yes, of course, hostels are known for this, however, if sleeping in a room with a number of strangers doesn't appeal to you then there are many hostels that offer private rooms with either shared or private facilities. Hostels, almost always, offer a common room for travelers to hang out in, which is a great place to meet other travelers like yourself. Many hostels also may organize special events or activities for the people staying there which is another great way to meet people and make traveling alone 1000 times better!
2. Always smile
They say that facial expressions are a universal language because you can get a sense of how a person is feeling based on what their expressions are no matter what language they speak. A smile typically represents happiness, excitement, and enjoyment. It is so important to always have a smile on your face while traveling around solo. It will make you happy and even approachable. More people will be willing to chat with you or help you out when you are happy, friendly and in a good mood!
Studies have proven that smiling can trick your brain into making you feel better when something has you down. So if you find yourself wandering around and getting caught in the rain or an exhibit has sold out on your last day in the city, just put a smile on your face and keep going! You will feel better and it will make you enjoy yourself that much more!

3. Take tours
One of the best ways to meet people and to get a feel for a city you have never been to is to take a guided tour or join a walking tour. Many cities offer free guided tours where you can decide how much it is worth and tip accordingly at the end. I find these always make my trip so much better because it allows for me to get a true understanding and feeling for that city. The tour guides are always extremely knowledgeable and provide so much detail and history about the city you are visiting. One of the best things about a walking city tour is that they take you around to the sites, give you loads of information and then you can go back and explore more in-depth afterward if you want.
If you have loads of time to explore outside of the city you are in, day tours to nearby areas and sites are a great opportunity to take in more on your trip. Some of my best travel experiences are those where I have left the main city to explore more of the country and culture. It is also a great opportunity to meet people with the same interests as you. A few of my best travel friends are those I met during different types of tours in some of the cities I have visited. It is definitely worth checking out what tours are running in your destination if you have the time in your schedule.
4. Try something new
There is no doubt that trying something you have never done before will make traveling alone 1000 times better. Not only are you pushing yourself out of your comfort zone to maybe face a fear, providing an opportunity to meet other people and giving yourself an awesome story to tell, you are enhancing your experience as a solo traveler! If there is something you haven't done before that you think would be amazing, just do it! Whether it is climbing the stairs to the top of a tower for great views, zip lining across the highest lines in the world, jumping out of a plane, taking in a scuba diving lesson or even trying some of the strangest foods you can find. No matter what it is, if it is something you have never done before it will give you a great sense of accomplishment, make you feel great and will provide you with a memory that will last you a lifetime!
5. Get lost
One of my favorite things to do when I go somewhere is to lose the map, go out and get lost! There is a lot to be said for joining a walking tour, as stated above, or following a map so you know you will get to all the main sites you want to see. However, just wandering around and following your gut will allow you to stumble upon many of a city's hidden gems. Getting lost in a city is truly a wonderful and valuable experience. Following different streets, turning down random alleyways or cutting through parks will expose you to things you would never have known to look for if you followed a more direct route. It gives you an opportunity to find different eateries you may never have known about, different shops that may be of interest, or beautiful buildings and landscapes you never knew existed before you stumbled across them.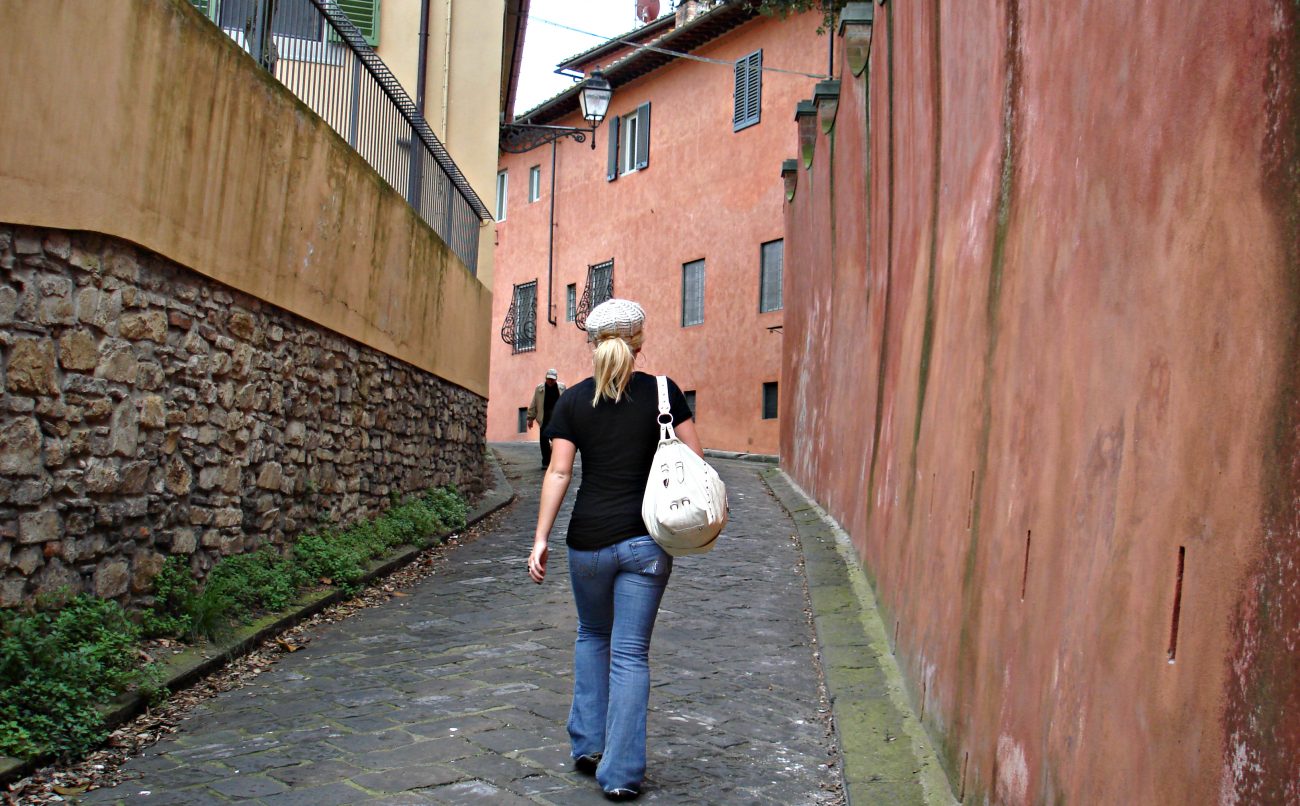 Getting lost in a city also allows for you to experience different areas or neighborhoods and expose yourself to the true side of the place you are visiting. Most cities have their best-known tourist sites and those are what people go and see. By getting lost you are allowing yourself to see beyond the typical tourist site and immerse yourself in a more everyday life of that city. However, it is still a good idea to keep a map or your phone handy in case the actual experience of getting lost causes you more anxiety or stress. This way you can bail yourself out and direct yourself back to where you started if need be.
Suggested next reading: 10 Smart Tips To Stay Safe When Traveling Alone