French food is one of the most appreciated and well-known cuisines in the world. Wines, cheeses, meat, and delicious desserts are just typical meals in Paris. If you plan to leave for the beautiful French capital and want to find out what the best foods in Paris are, don't worry, we've got you covered!
So forget just the top 10 French foods, here's 15. But first, here's a quick summary of the best French food in Paris, followed by more info about each one below. So, let's begin!
The Best Foods In Paris Are:
| Name | What Is It? |
| --- | --- |
| 1. Ris de Veau | Calf sweetbread. |
| 2. Omelette | Fried beaten eggs stuffed with cheese and more. |
| 3. Escargot | Snails flavored with butter, garlic and parsley. |
| 4. Vichyssoise | Cold soup of puréed leeks, onions, potatoes and cream. |
| 5. Soupe à l'Oignon | Onion soup done the French way. |
| 6. Quiche | Savory open flan encased in pastry crust, filled with eggs and more. |
| 7. Fois Gras / Foie Gras | Duck or goose liver. |
| 8. Pâtè en Croute | Pie baked inside a pastry, sometimes with jelly on top. |
| 9. Frog Legs | Legs of frogs flavored with many seasonings. |
| 10. Breton Galette | Savory buckwheat flour pancakes. |
| 11. Cheeses | Brie, Camembert, Beaufort, Roquefort, etc. |
| 12. Macarons | Small, round and sweet meringues with a filling. |
| 13. Pains au Chocolat | Sweet roll puff pastry with chocolate inside. |
| 14. Paris-Brest | Ringed choux pastry dessert with flavored cream. |
| 15. Andouillette | Sausage made with intestines and more. |

---
1. Ris de Veau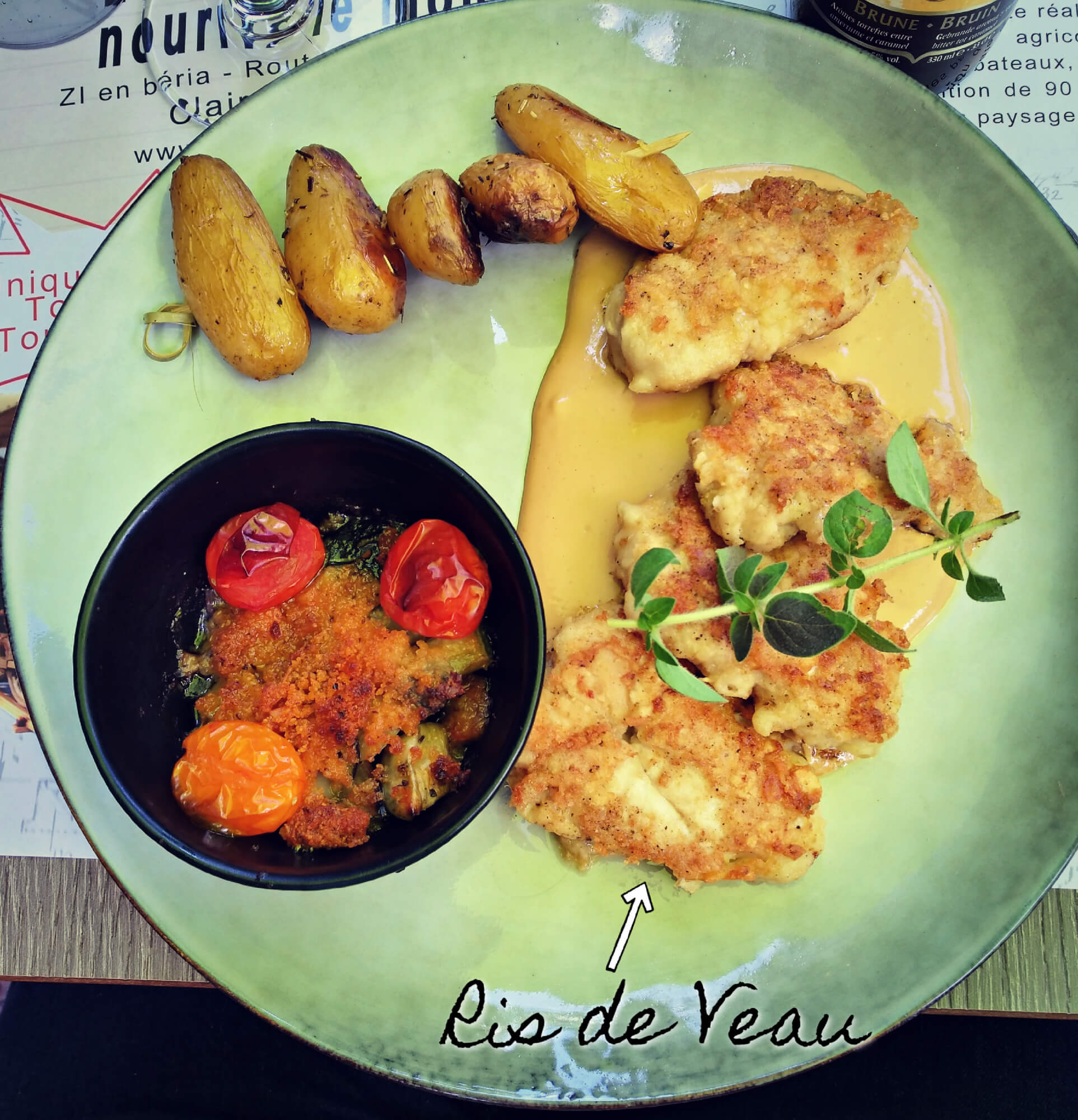 Ris de veau is calf sweetbread. But what is "sweetbread"? Well, prepared to be scandalized by how much the name throws you off from the truth! Sweetbread is actually made from the internal organs of animals.
So, sweetbread is neither sweet nor bread. You may think it'd taste horrible, but it's actually one of the best foods to eat in Paris and especially tasty fried. Worth trying!
2. Omelette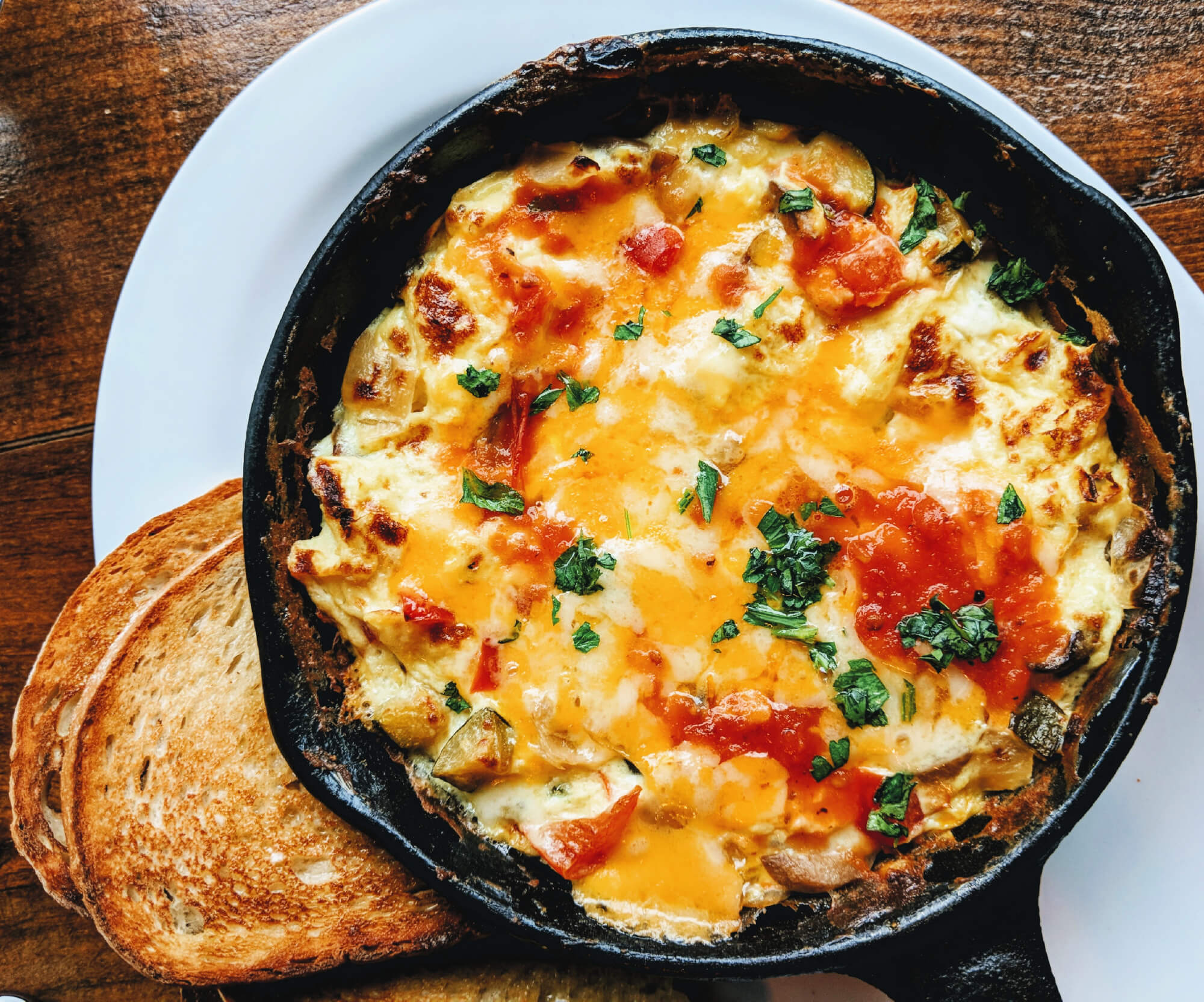 Looking for what to eat for breakfast in Paris? This is it. You've probably tried an omelet at home but a French omelette is a different experience (after all, it's even spelled a bit differently!)
Stuffed with cheese and other delicious ingredients of your choice, this is also a quick and cheap food in Paris that can be enjoyed in one of the many bistros scattered throughout the city.
3. Escargot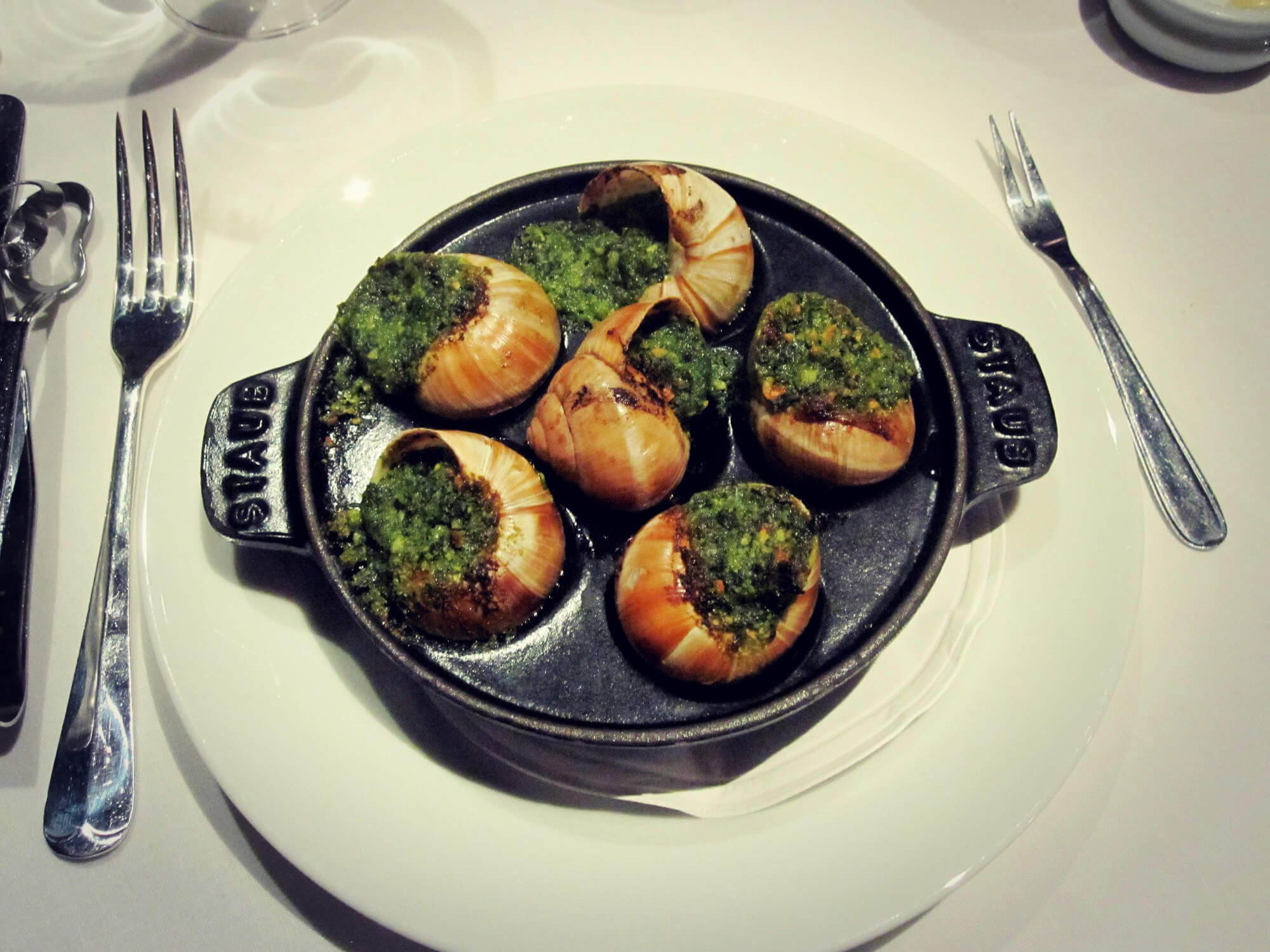 Perhaps you ordered this dish because you liked the name but had no idea what it is? Well, know that you are about to eat delicious and succulent snails!
Flavored with butter, garlic and parsley, les escargot (snails) are among the typical meals in Paris. Don't be squeamish, this classy dish may prove tastier than you expect!
4. Vichyssoise

More similar to a cream of leeks and potatoes than a soup, vichyssoise is preferably served at room temperature in some of the best restaurants in Paris.
Potatoes and leeks (only the delicate white part) are sprinkled with defatted chicken broth until cooked; whisk the whole and sieved with a fine knit strainer. Complete with fresh cream or cold milk, and served with a few leaves of chives or chervil.
5. Soupe à l'Oignon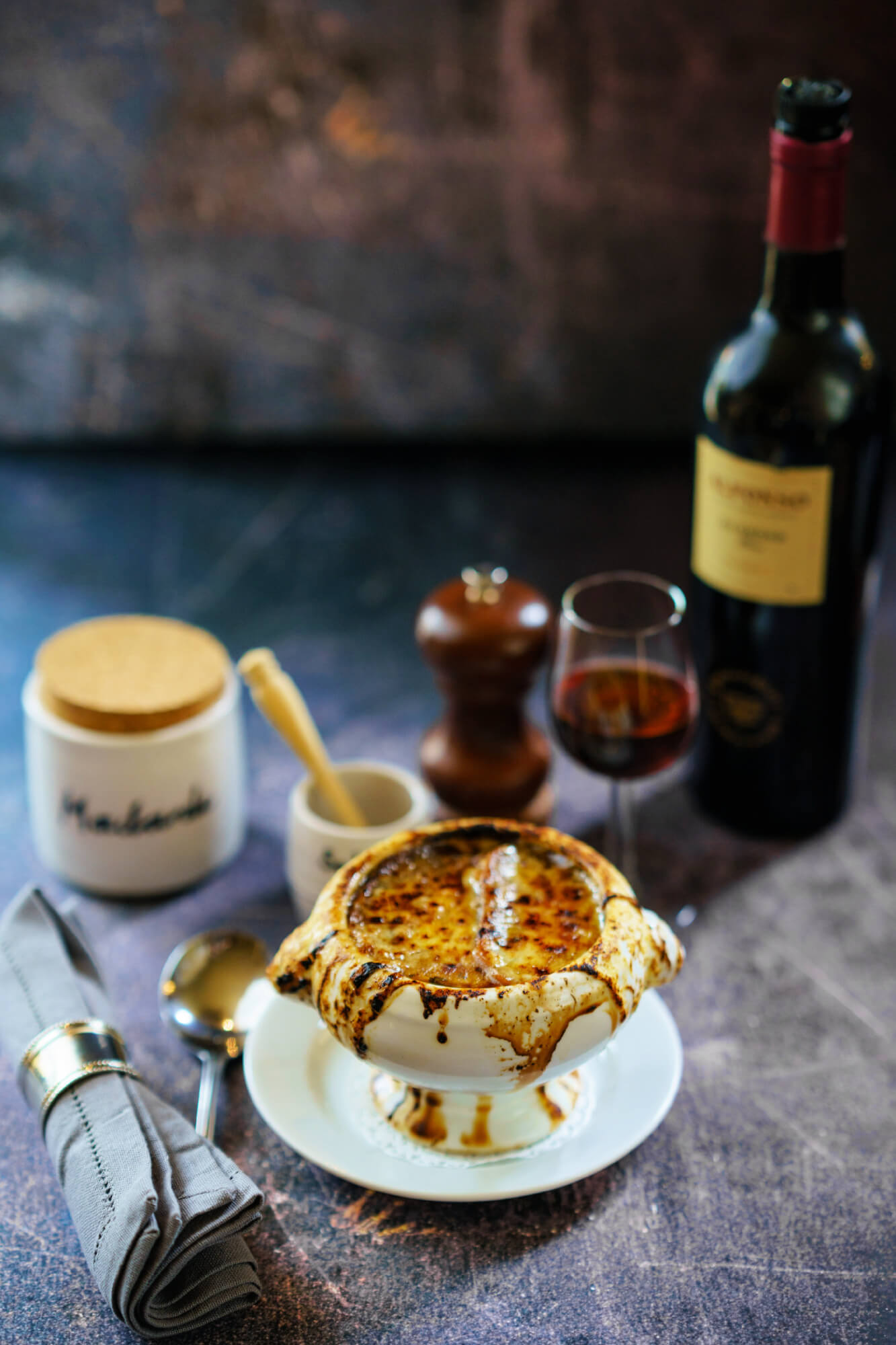 Yes, you may have translated it right, it's a real onion soup. After eating it, be aware that you cannot kiss your loved one all day, but I assure you it's worth it.
Eat it in the bars à soupes (soup bars), special unique places where soups are served. It ain't rocket science and sure is tasty.
6. Quiche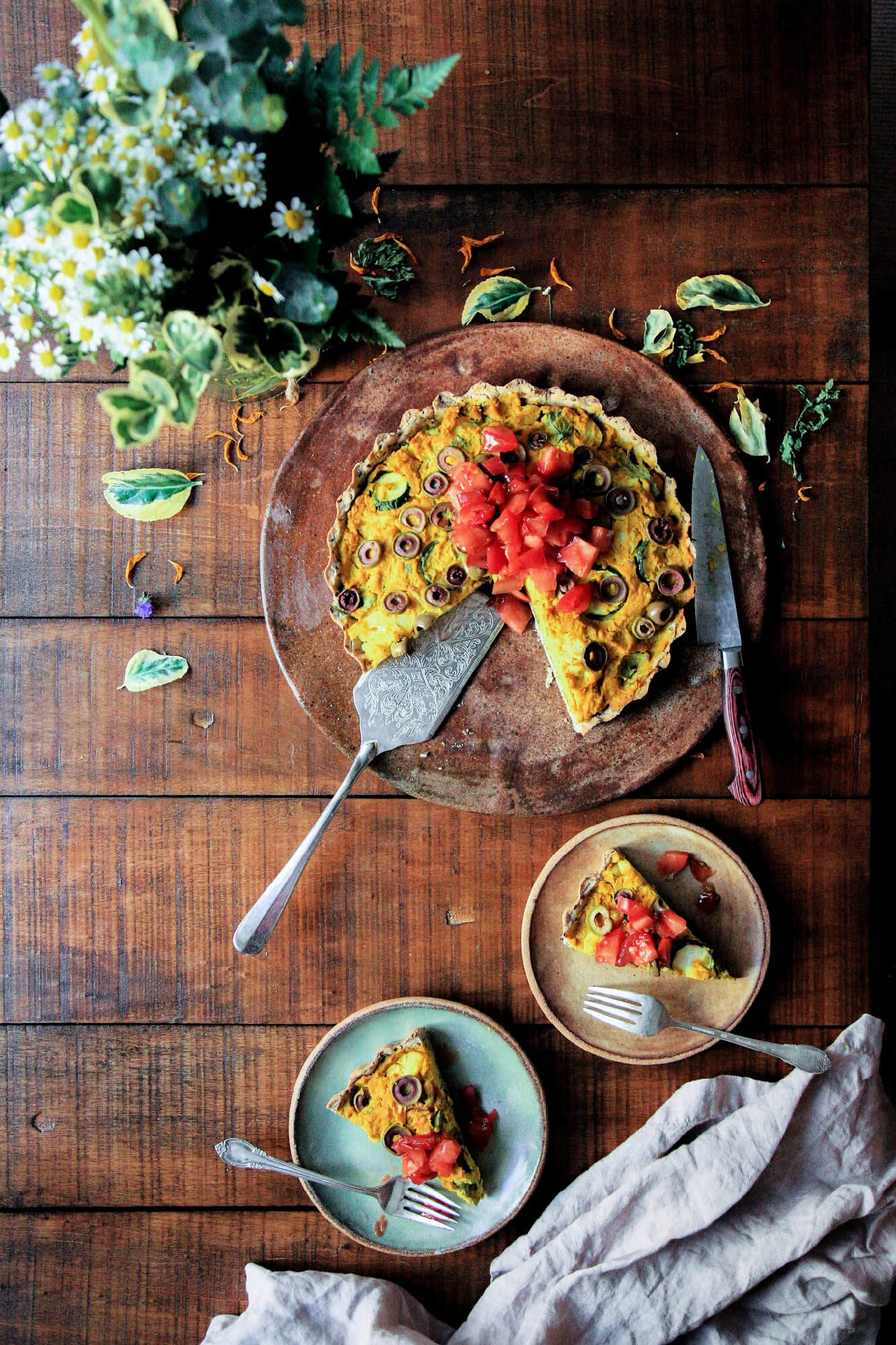 Another typical meal in Paris that you've probably eaten elsewhere, French quiche is a savory pie that has several variations, as you'd also expect from it back home.
Like back home, the main ingredient is eggs and it can also be prepared with bacon or vegetables. But the French do it really well. A real delicacy and deserving as one of the best foods in Paris!
7. Fois Gras / Foie Gras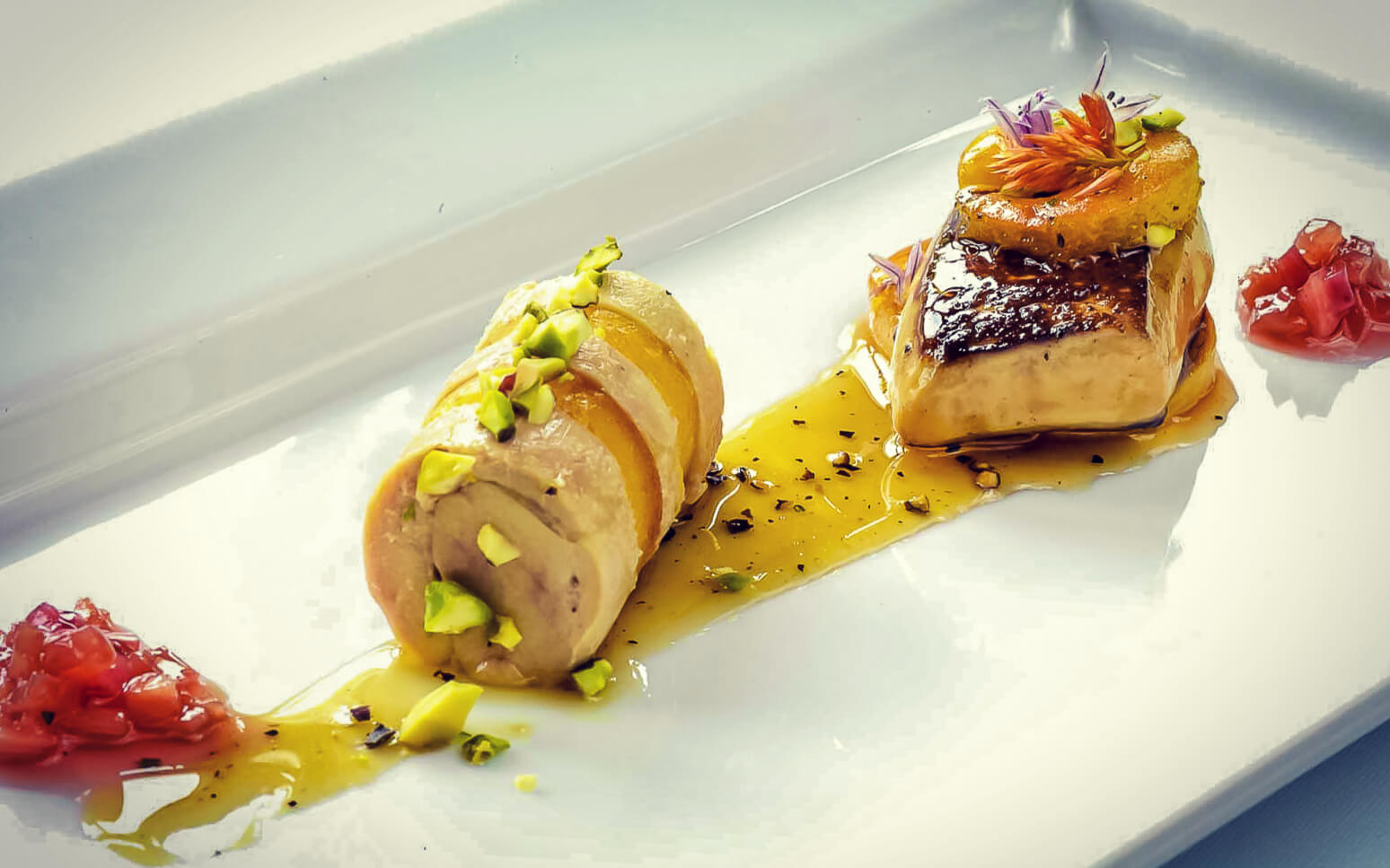 Perfect and delicate, fois gras is one of the top dishes to try on a trip to Paris. The fattened liver meat, in all of its variants, is one of the most popular foods in Paris.
But only for the bravest and for the "unscrupulous" is foie gras, goose liver or duck liver, another typical Parisian dish.
8. Pâtè en Croute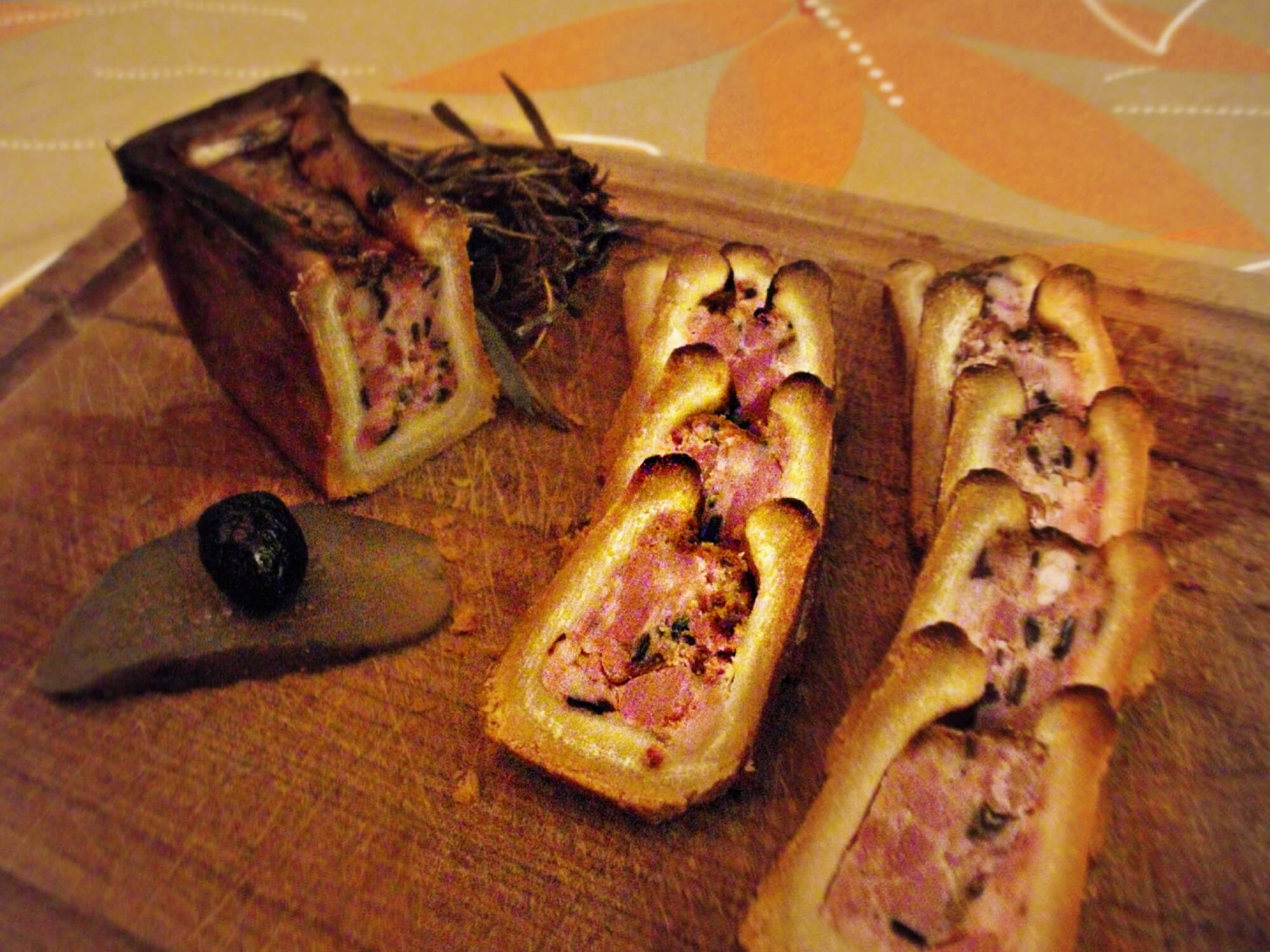 Coming from a medieval solution to preserve meat, pâté en croute means "pâté in crust" and was used as a way to preserve meat by encasing it in pastry. Originally the crust was never eaten, but over time it became edible.
A great option if you're eating lunch in Paris, it is often served in slices with a salad, pickled onions and gherkins.
9. Frog Legs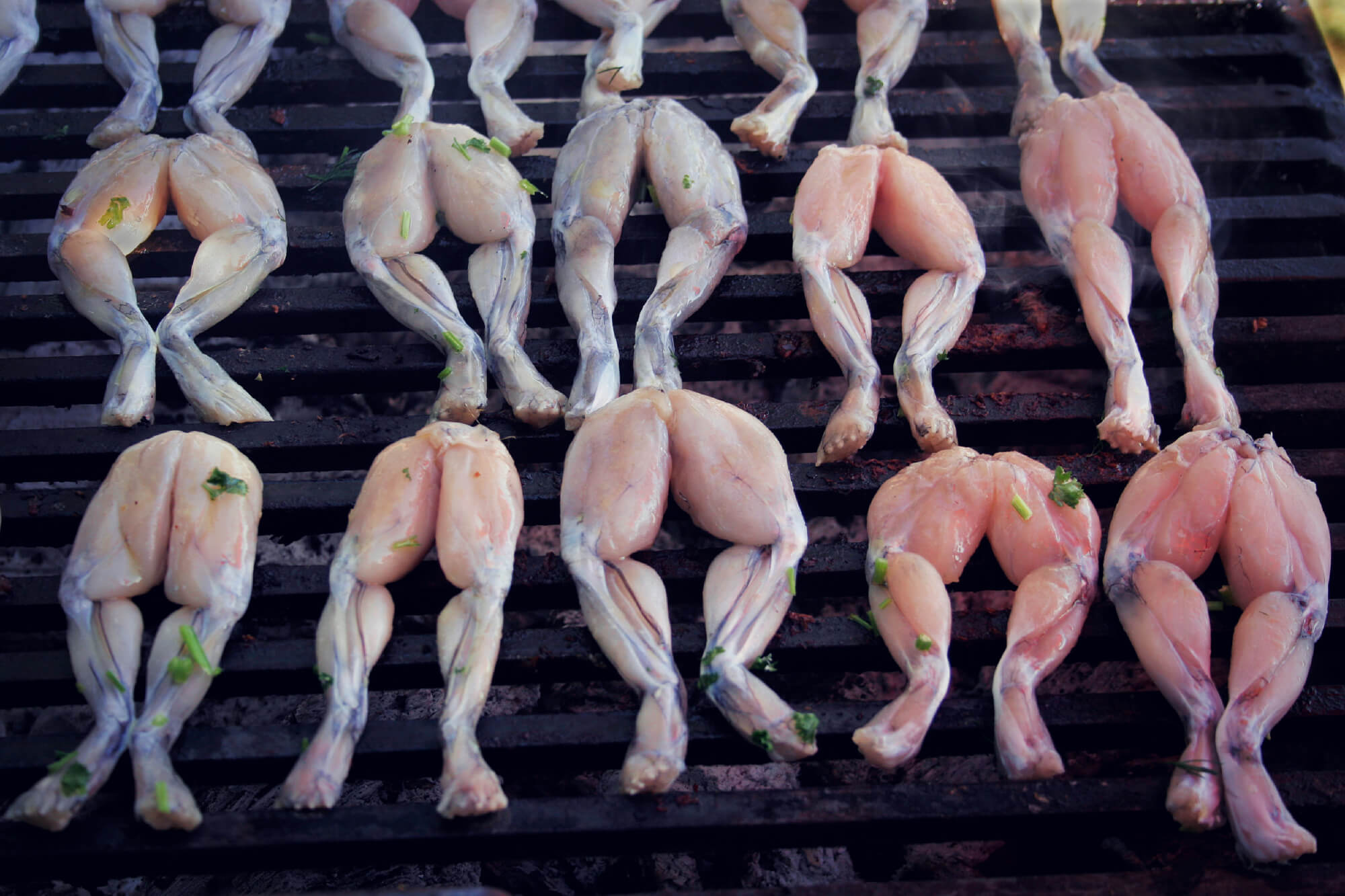 Definitely one of the best foods in Paris to try simply for the novelty. Frog legs are flavored with salt, pepper & lemon, breaded, sautéed in egg and fried in olive oil, and are considered a refined dish of French cuisine.
There is nothing to fear by eating this protein-rich and low-fat specialty that tastes like chicken, but with the consistency of white fish. Taste the cuisses de grenouille (French for "thighs of frogs") with a dry white wine and you'll be surprised at how tasty they are!
10. Breton Galette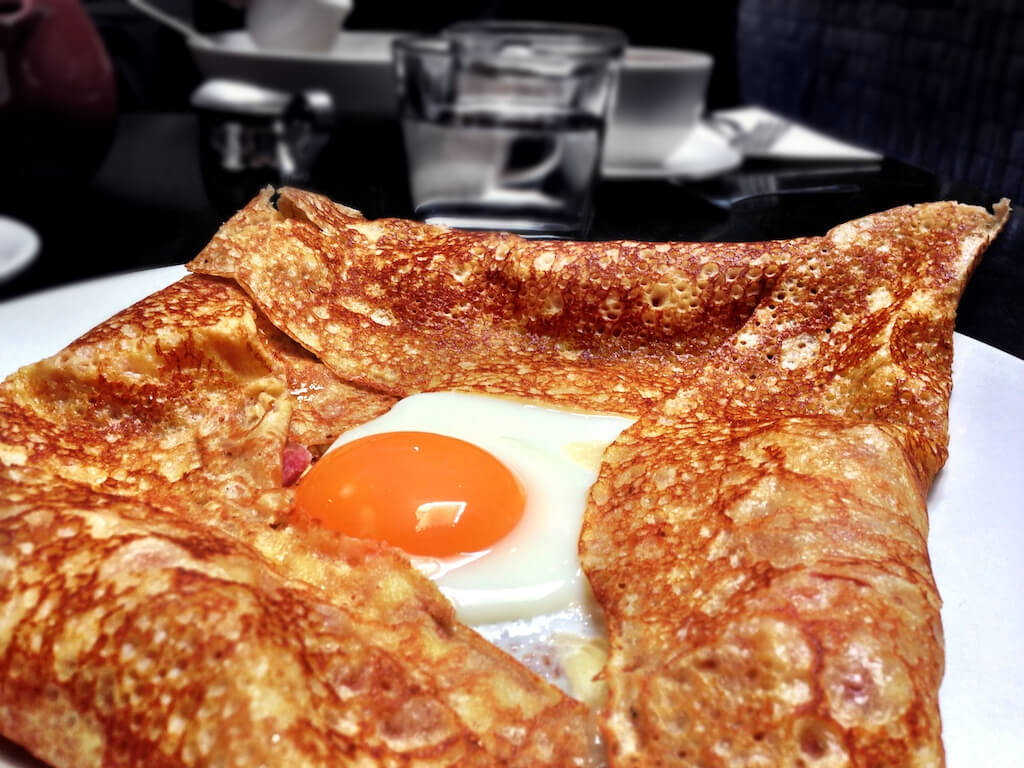 A staple food in the Brittany region of France but also a typical meal in Paris. Breton Galette is a sort of savory crepe prepared with buckwheat. It is stuffed with meat or vegetables and cheese.
A bulls-eye egg placed on top is ideal to complete this work of art!
11. Cheeses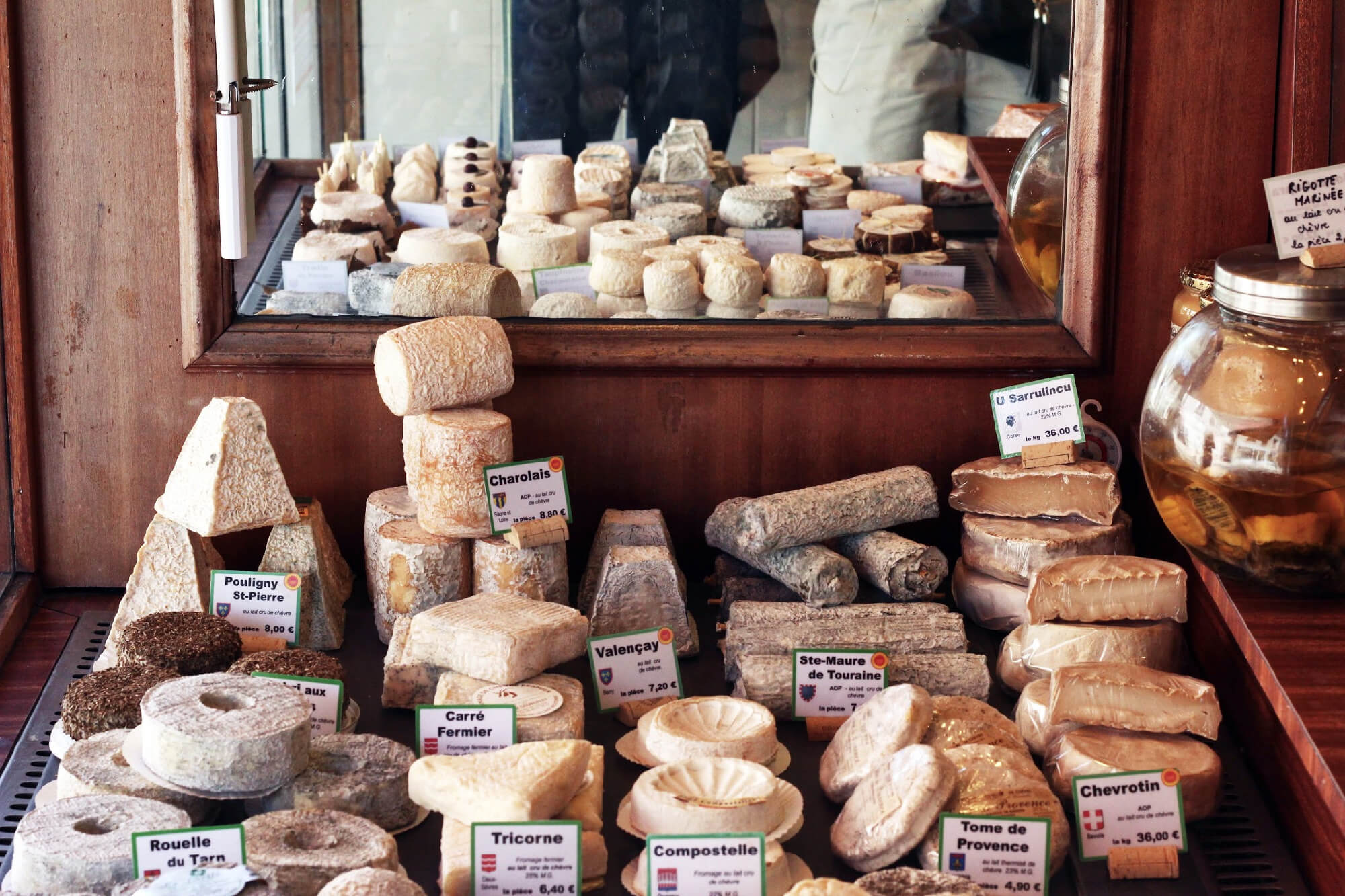 Cheeses are generally eaten as a dessert with the most famous including Beaufort, Brie or Roquefort. All of these cheeses should be up there on your list of what to eat in Paris.
They also all go great with wine, strictly French wine of course!
12. Macarons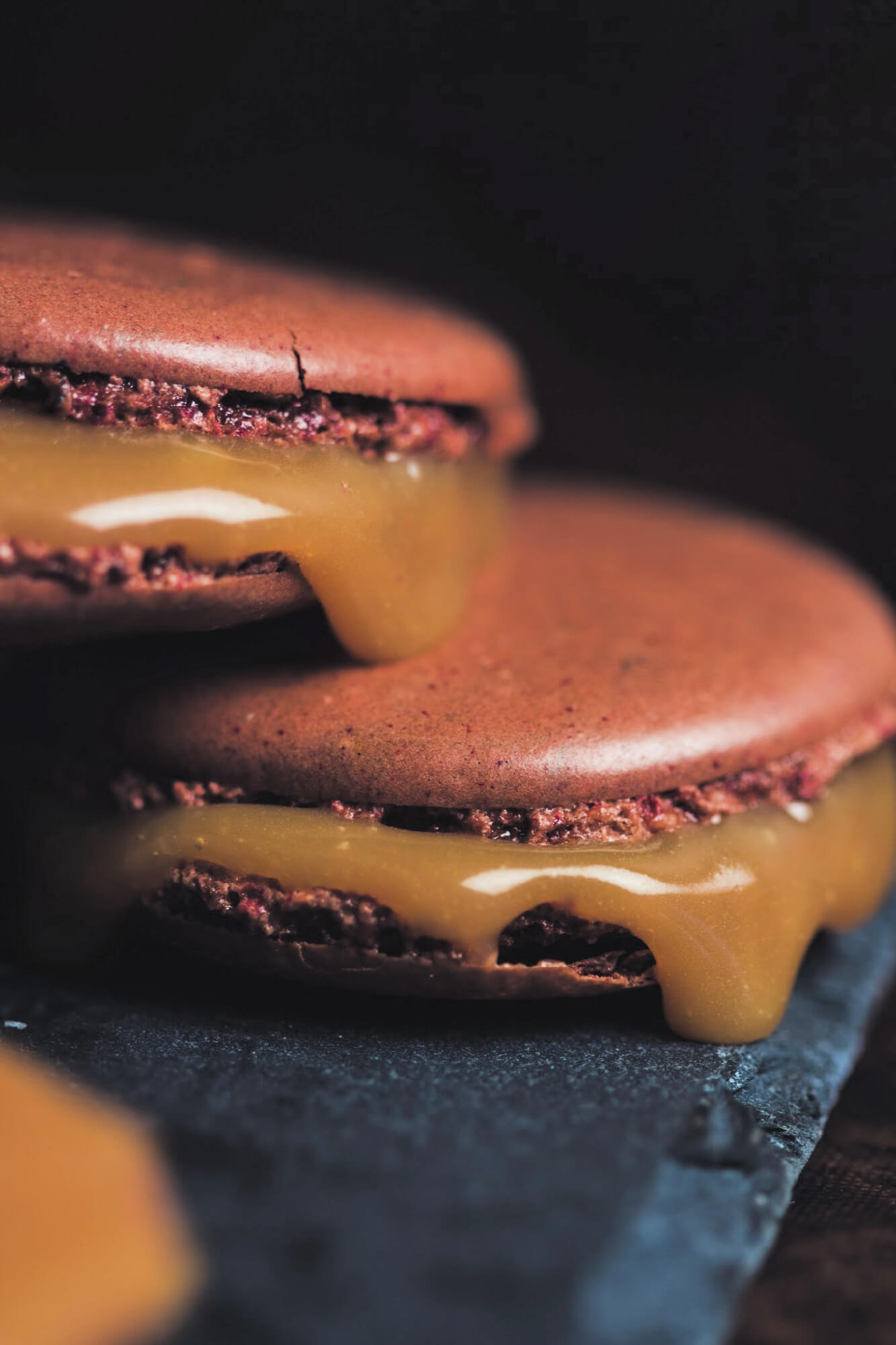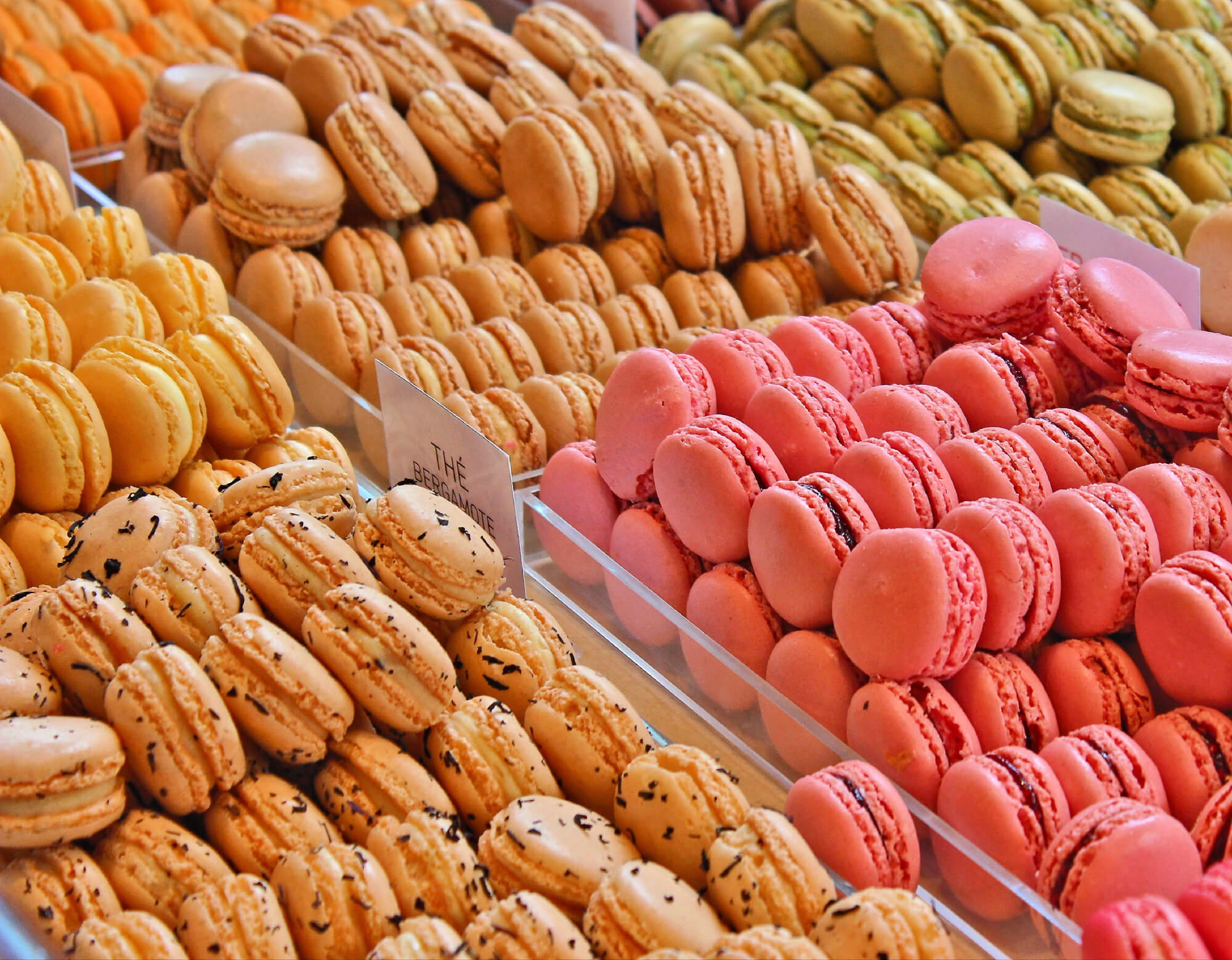 The crispy sweetness of the meringue meets the intensity and smoothness of the cream. They're the perfect dessert "sandwich". To be devoured one after another in a variety of tasty flavors. Warning, they are addictive!
13. Pains au Chocolat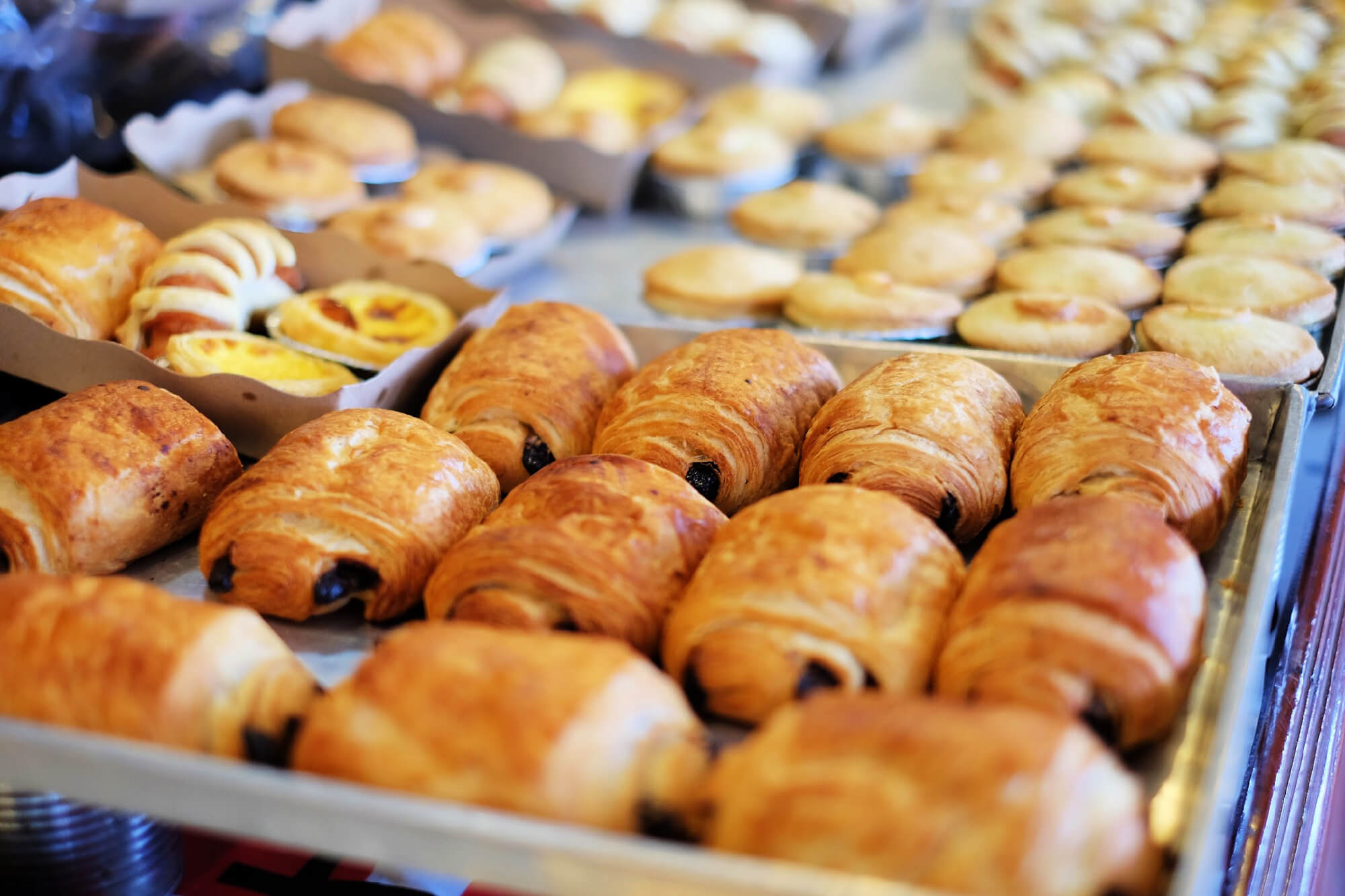 What to eat in Paris while walking under the Eiffel Tower? The chocolate bread (pains au chocolate literally means "bread of chocolate"!)
Even bread in Paris becomes chic. Pain au chocolat is a bread puff-pastry with chocolate inside that can be bought in patisseries. If you want to know what to eat for breakfast in Paris, look no further.
It must be absolutely crumbled on clothes while you feel enchanted walking under the Eiffel Tower.
Fun fact: there is a national debate in France as to whether it should be called pain au chocolat or chocolatine! However, in Paris, it is almost always called pain au chocolat.
14. Paris-Brest

One of the best foods in Paris (in our opinion), the Paris-Brest is a traditional pastry cake made of choux pastry filled with cream and garnished with almonds.
The circular shape represents the wheel of a bike, in fact, Louis Durand—a Maisons Laffitte pastry chef—created it to celebrate the Paris-Brest-Paris cycling race.
15. Andouillette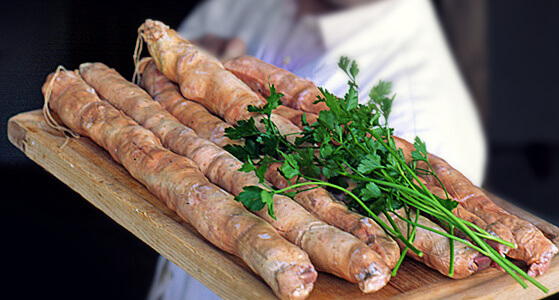 Andouillette is a highly controversial sausage that can be made from all sorts: pork, wine, intestines, pepper, onions, seasonings, and more.
Despite sounding somewhat interesting and exotic, it does have a more—shall we say—more down-to-earth side to it in that it is often made from entrails. Definitely for the more adventurous!
---
Still in doubt about what are the best foods in Paris? Go for the most authentic, local and typical meals in Paris and you won't regret it!
Suggested next reading: 6 Must-See Places You Absolutely Have To Experience In Paris