There's just so much variety in the city-state that is Singapore that it can be hard to know what to look out for. To help you out, here is our list of the 10 best things to do in Singapore!
1. Visit Sentosa island

If only there was a place specifically built for fun, excitement and relaxation? But wait, there is!
Sentosa is a manmade island whose only purpose is to give visitors somewhere to go and have a good time. Whether it's by walking along the treetop trail, going down the zipline, whizzing round the luge or simply relaxing on the beach, Sentosa Island has it all.
Now if you don't fancy getting there via a gondola (although we really don't understand why you wouldn't) the Island is also easily accessible via a short car journey across a bridge.
2. Have a wander

One of my favorite things to do in a new place is to have a potter around and just experience the surroundings.
In some cities this isn't always advisable due to large distances or safety concerns. However, Singapore is such a relatively petite place that an afternoon's stroll really can cover a lot of ground and really give you a feel for the city.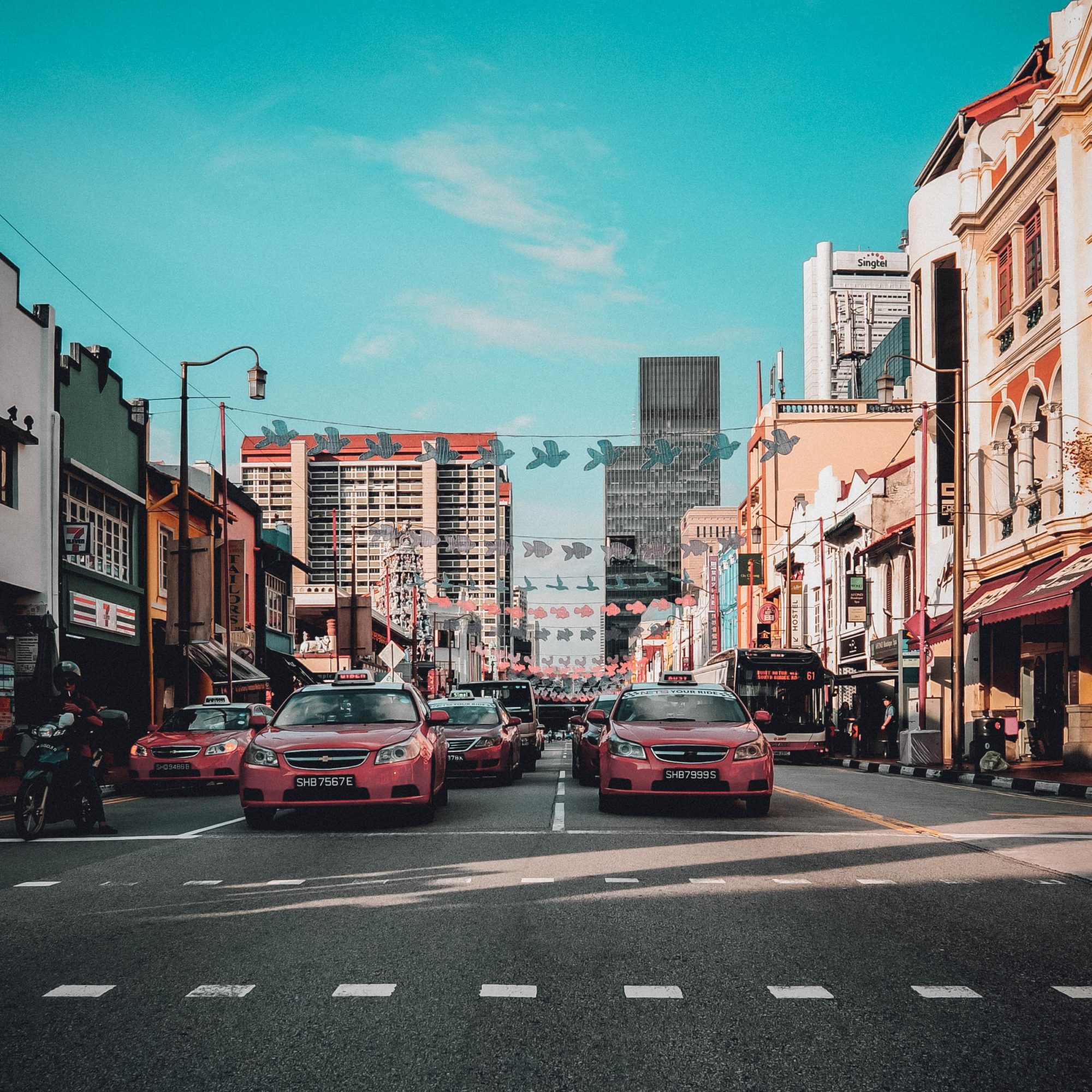 For example, wandering around Chinatown you can experience the sights, sounds and smells of the way of life there. If you decide to take a potter round Little India you will see incredibly beautiful colonial buildings, temples and shops. Or you can branch out and find somewhere completely different.
Just put feet to the tarmac and see where it takes you.
3. Visit Gardens by the Bay

Gardens by the Bay are unique for their mix of beauty and futuristic architecture. There is everything you'd expect from a public garden; gorgeous flowers, outside spaces, lovely fresh fragrances. But there's also an indoor waterfall and a 22-meter Skyway trail that makes you feel like you're visiting an alien civilization or space styled wonderland.
This truly unique space is completely free.
Visit after sunset to see the gardens and structures illuminated like some fairy wonderland.
4. Eat, eat and eat some more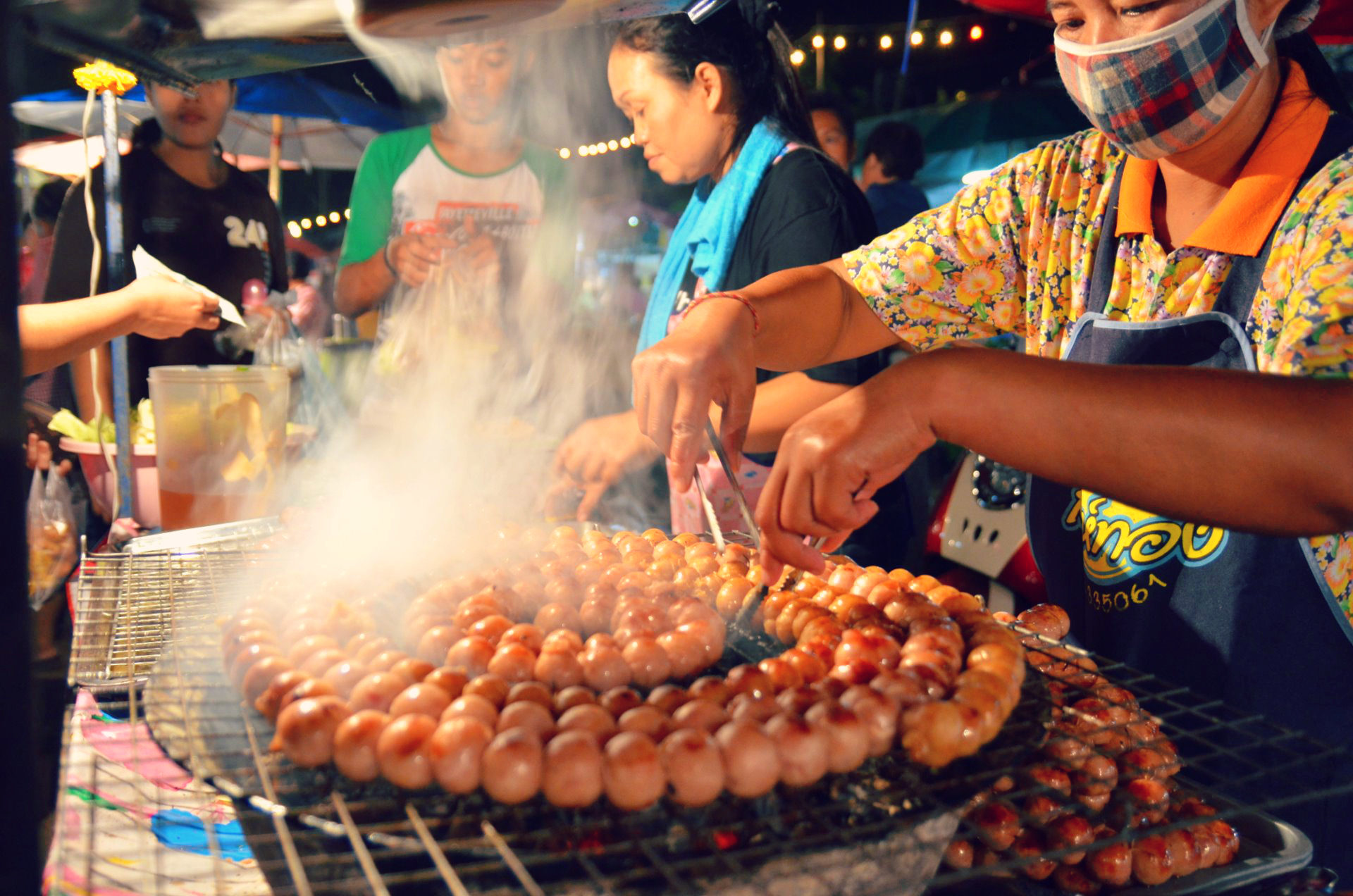 Where to start with the food in Singapore. You could start with our previous article about Singaporean cuisine. Or you could take a stroll around one of Singapore's many food markets, such as Lau Pa Sat or Makan Sutra and taste everything they have to offer.
Such as, authentic Murtabak, which is a mincemeat egg and onion filled pancake. Or some Kaya Toast, made from a gooey, coconutty jam and served with coffee.
And of course, not just any coffee, but make sure to head to Kampong Glam and try a Selfie Coffee. That's right, take a selfie and a dedicated barista will print it out onto the top of your coffee for you.
Whether you love or hate this idea, it's happening so why not get on board and sip your troubles (and your face) away.
5. Walk the Southern Ridges
If you fancy a bit of time out of the city, simply head to the Southern Ridges and enjoy beautiful panoramic views.
The trail starts at Mount Faber and heads to Labrador Nature Reserve (which we really hope is exactly as puppy filled as it sounds) and is set up amongst the treetops. So you get to enjoy the city's skyline with birds chirping around you.
6. See something unique at Haw Par Villa
We're not sure where to start with this one except to say, if you like odd things then you'll like Haw Par Villa very much indeed. An eclectic collection of over 1000 statues and 150 dioramas depict your favorite ancient characters in old Chinese legends.
It was lovingly made by the son of the man who invented Tiger Balm and its purpose was to provide moral guidance to visitors by retelling old legends through sculpture. It has since been expanded on to include lessons from other areas of the globe.
So if you fancy learning some ancient Chinese morals or perhaps seeing the stories such as Madam White Sneak or the Eight Immortals, then you'll know exactly where to head.
7. Enjoy a day at Universal Studios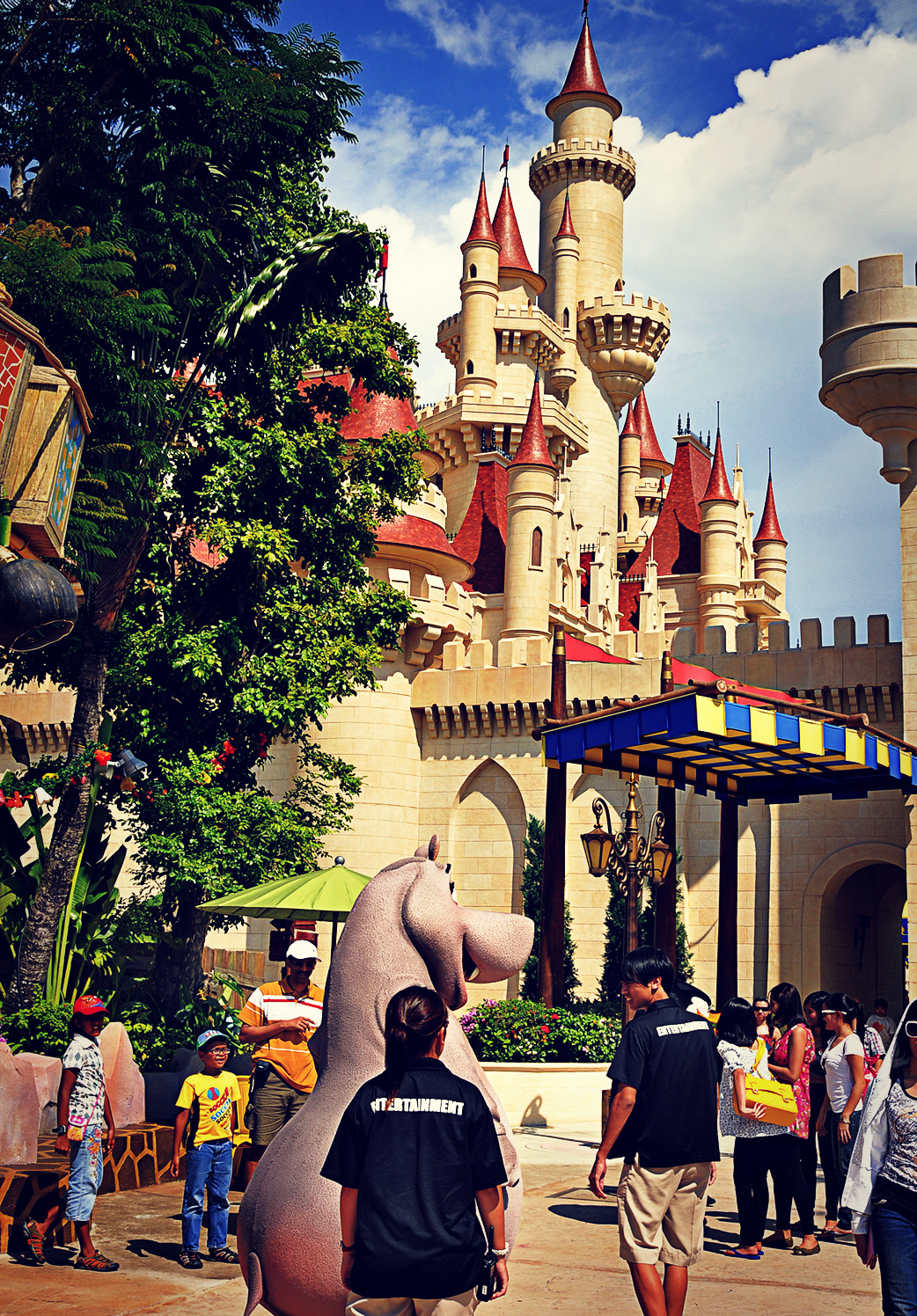 Then again, perhaps traditional theme parks are more your kind of thing. As the first theme park to open in Southeast Asia, Universal Studios is not the biggest but it sure is entertaining.
Boasting over 20 attractions including roller coasters, water rides and 3D cinema experiences, there's something for everyone.
Oh, plus a lovely dinner at one of the many restaurants to finish the day off perfectly.
8. Chill out at Lazarus Island
If you are longing to get off the beaten track and enjoy some picturesque Singapore beach life, your best bet is to hop on a ferry to Lazarus Island. Not only is this a relatively undiscovered spot it's also one of the most beautiful beaches in Singapore.
Keep in mind that an early start will mean a better chance of a seat on the ferry and a quieter stretch of paradise for you to enjoy. Just make sure to pack a sandwich or two as restaurants haven't made it to this little piece of Eden just yet.
9. Bliss out on a Sunset River Cruise

If you like twinkling lights, cityscapes and the sound of gently lapping water, get yourself on a River Cruise. Not only will you see the beautiful views of the city, but you'll also learn a little bit about its history.
Plus the tours are all given on board a bum-boat, which although might sound rude to some, is actually just a combination of the Dutch word for a Canoe, Boomschuit and boat. Still, it's a wonderful boast to take back home.
Make sure to book onto a Sunset Cruise to maximize the spectacular views you'll see.
10. Shop till you drop at Orchard Road

How will people even know you've been on holiday if you don't bring them back trinkets? I know, it's a genuine concern so you'd better be prepared.
But where will you go to gather your thoughtfully acquired gifts? Well, how about Orchard Road in the very center of Singapore?
Compared to London's Oxford Street, Orchard Street can hold its own as its collection of big shops, huge department stores, spas, restaurants and cafés offer anything you could dream of. Eager shoppers could easily spend hours in this retail metropolis and even those less keen can still enjoy the fairs or special events that take place along the Road.
A little something for everyone and a little something to take back to those at home.
Suggested next reading: 8 Authentic & Affordable Dishes In Singapore That Even Food Critics Will Love