When someone mentions skiing, what are some destinations that first come to mind? Maybe the Swiss Alps, powder filled mountains in Canada, or Vail in the USA come to mind? Sure, these places do offer some of the best places to ski in the world, but there are tons of other countries with fantastic skiing that you never think to go.
Some of these countries might not have all of the amenities you are used to when you go skiing, but have you ever thought about going skiing in the Middle East, Africa, or even Antarctica?
Well, maybe it is time to reconsider your options! Here are the 10 best places to ski around the world.
The Best Places To Ski In The World Are:
Tochāl, Iran
Bansko, Bulgaria
Thredbo, Australia
Oukaimeden, Morocco
Masikryong, North Korea
Alyeska, Alaska
Antarctica
Val-d'Isère, France
Niseko, Japan
Bariloche, Argentina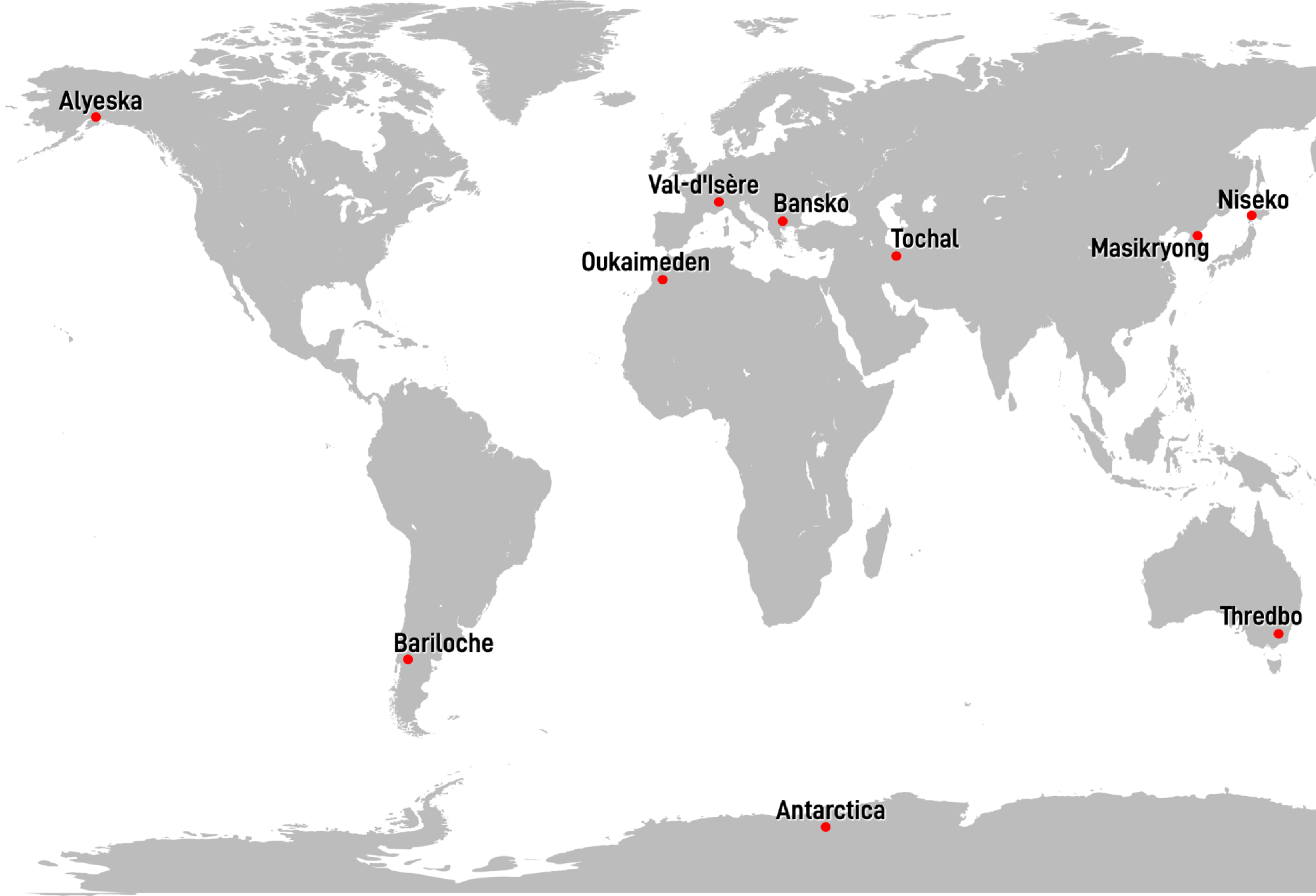 ---
Now let's dig deeper into each one of these amazing ski resorts!
1. Tochāl, Iran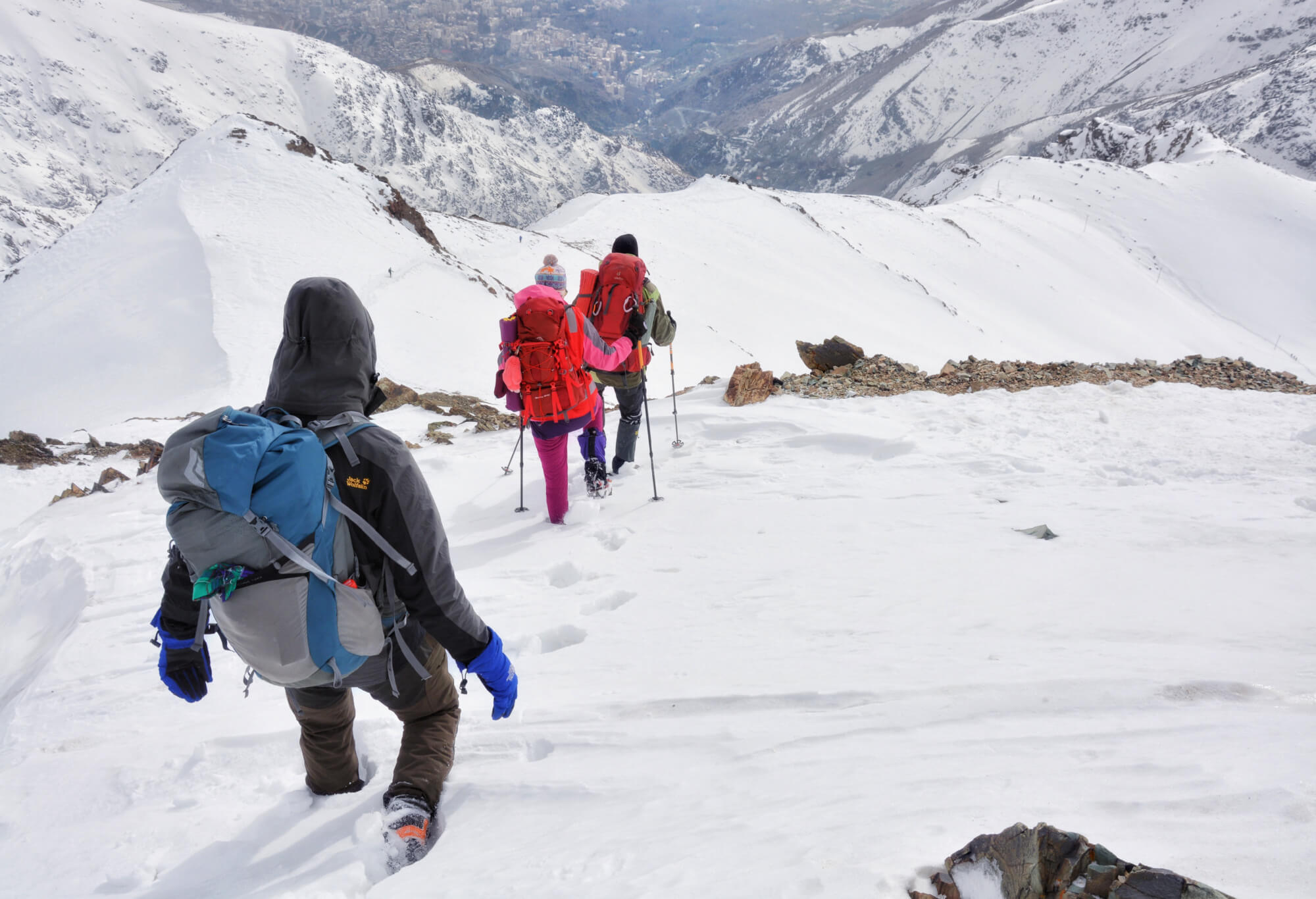 The Alborz mountain range looms over Tehran and is easily accessible via metro. While Iran may not be the first place you think to go skiing, the country actually has several top-notch ski resorts. Tochāl is just north of Tehran and makes for a great day trip.
Tochāl's peak is tall standing at 3,694 meters (12,119 feet) above sea level and the ski resort sits atop the mountain. The peak is easy to get to as a gondola can bring you up.
The best part about skiing in Iran is that there is snow for 7 months out of the year. If you go during the week, you can usually have the slopes all to yourself.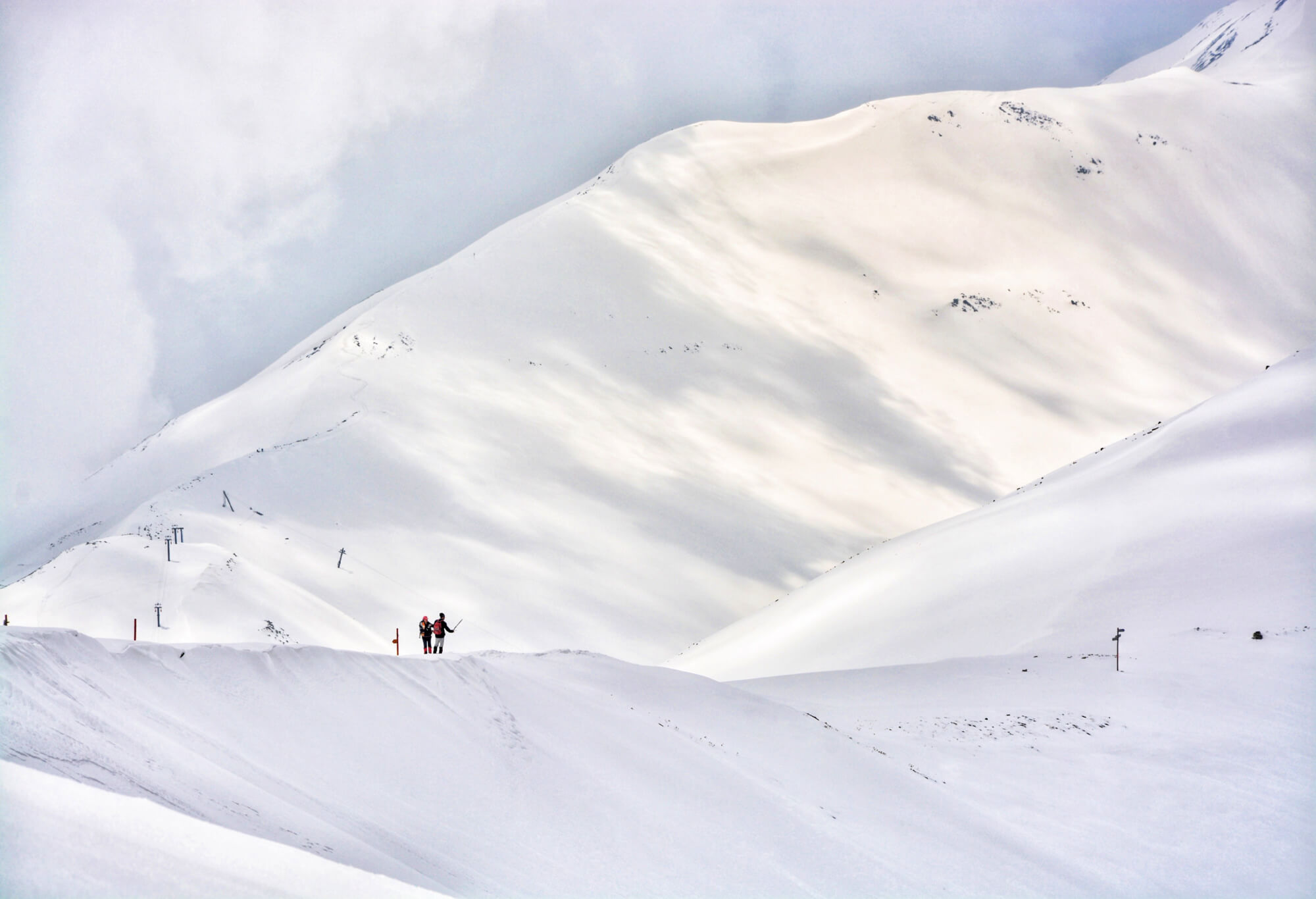 If skiing in a unique location in the Middle East is on your bucket list, Tehran is a great option.
2. Bansko, Bulgaria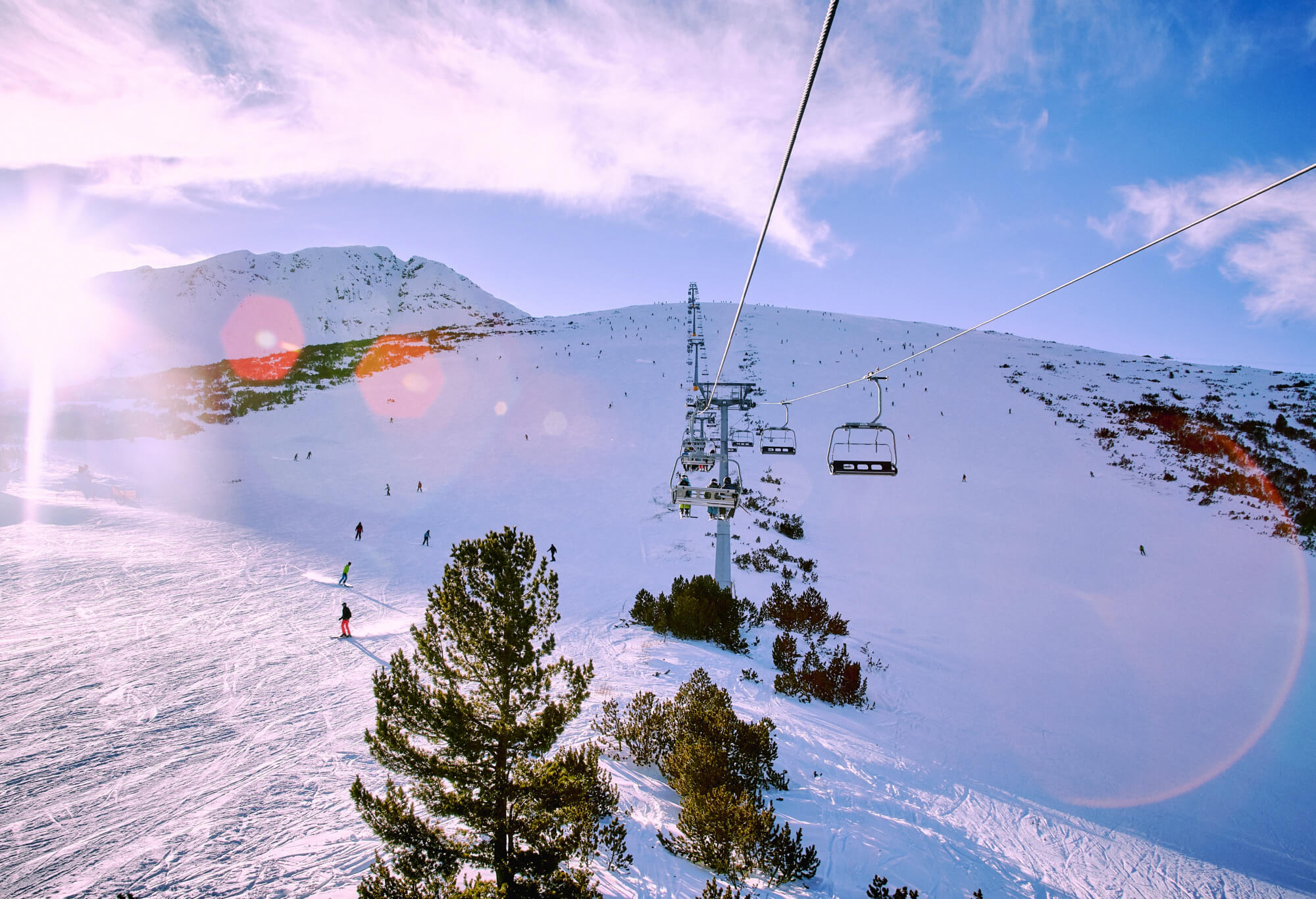 Situated 2 hours south of Sofia, Bansko is a hidden skiing gem in Europe. While the continent is known for its incredible skiing, Bansko is a breath of fresh air with its affordable prices and friendly locals.
With UNESCO protected Prim National Park next door, the skiing in this destination is not only fun but beautiful as well. The park is filled with animals including wolves and bears.
Bansko has consistent snowfall from December to March so it is always a good time to go skiing here in winter. The best part about Bansko is eating and enjoying an apres-ski. Once your done skiing for the day, the town is well worth exploring. It has plenty of affordable options to enjoy yourself and fuel up for the next day's ski session.
If you are searching for a budget ski option in Europe, look no further than Bansko, one of the world's best places to ski!
3. Thredbo, Australia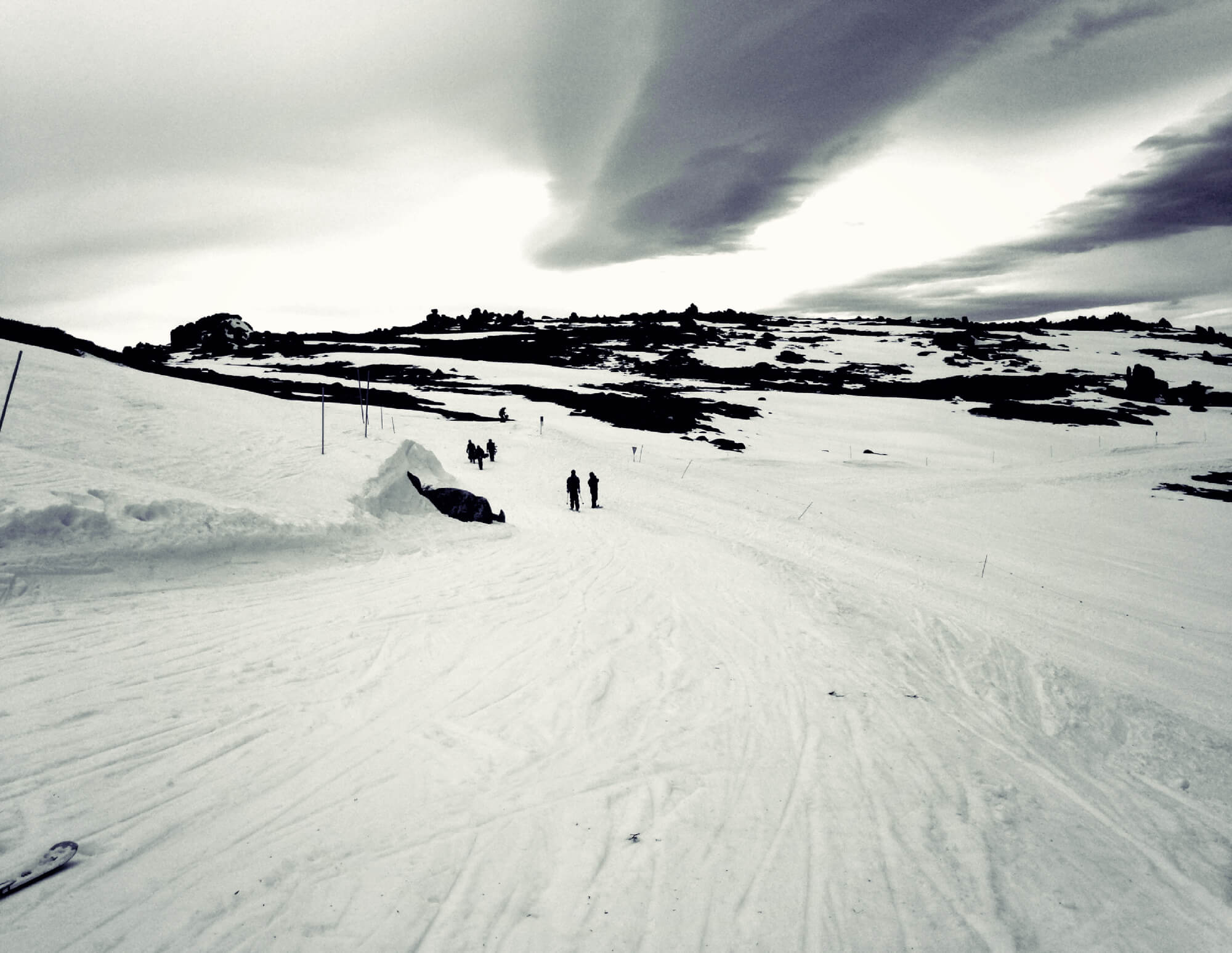 I know what you may be thinking, but yes, Australia really does have a ski resort. Located south of the Australian capital of Canberra and near Kosciuszko National Park, Thredbo allows those that live in the Northern Hemisphere to ski during summer months.
The ski season at Thredbo runs from June to October so you can hit the slopes while your friends dream about the upcoming ski season.
Not only are the appropriately named Snowy Mountains great for skiing, but they are also considered some of Australia's highest peaks. This Southern Hemisphere skiing trip is bound to make all of your friends jealous.
4. Oukaimeden, Morocco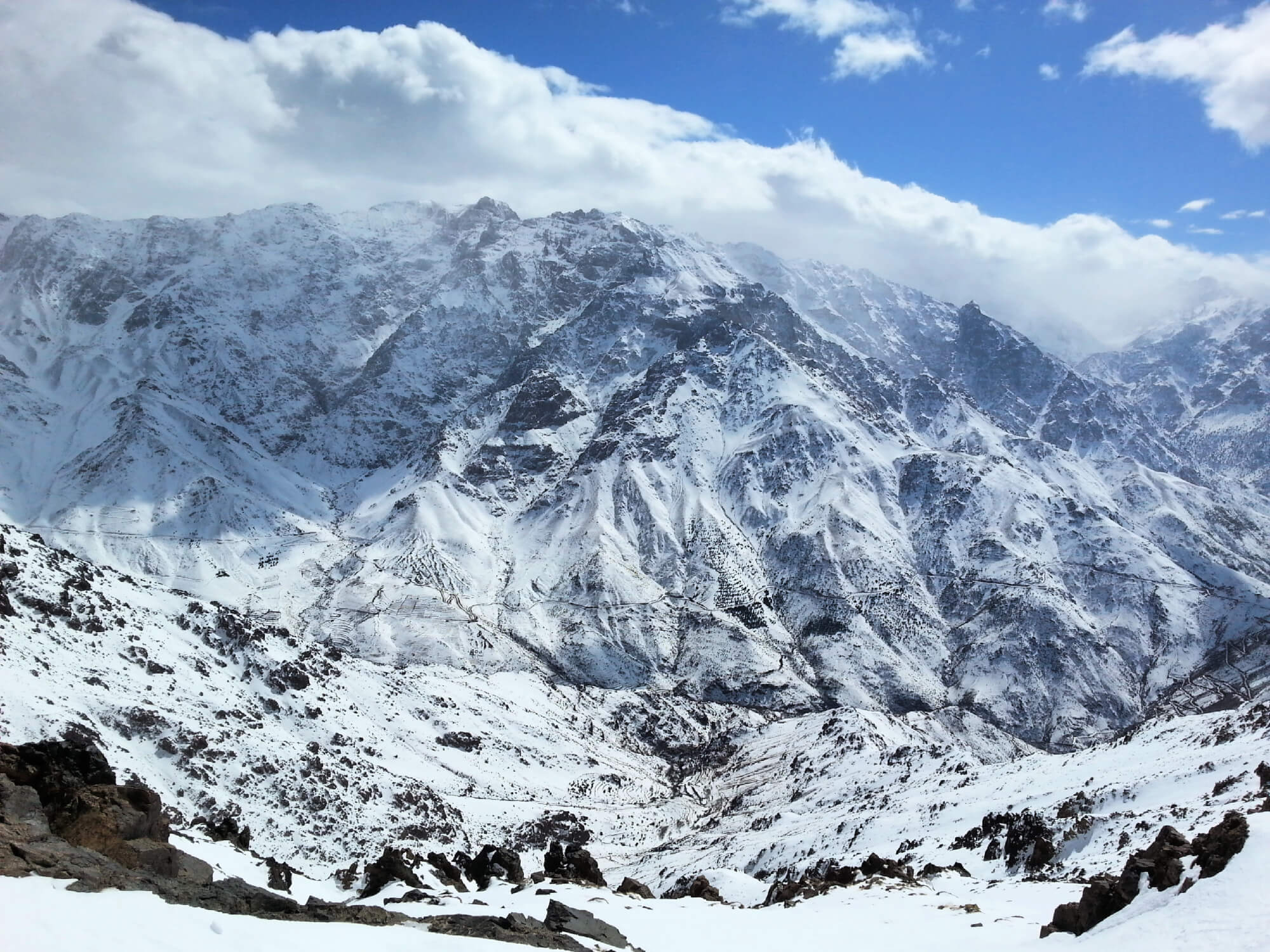 If you have never thought about Africa as a continent with awesome skiing, it's time to change your mind. Africa actually has quite a few places where you can ski, but the infrastructure is not in place in many countries for the casual skier. In many places, you have to hike hours just to reach the summit to then ski.
But some of the best runs and facilities to go along with it lie in Morocco.
Oukaimeden, located about an hour south of Marrakech, is a beautiful ski resort 2,650 meters (8,690 feet) high in the Atlas Mountains. The pistes are not the most well marked, but for $10 USD for a lift ticket, no one is complaining.
Whether you are experienced or just trying skiing for the first time, Oukaimeden is sure to be an adventurous day.
5. Masikryong, North Korea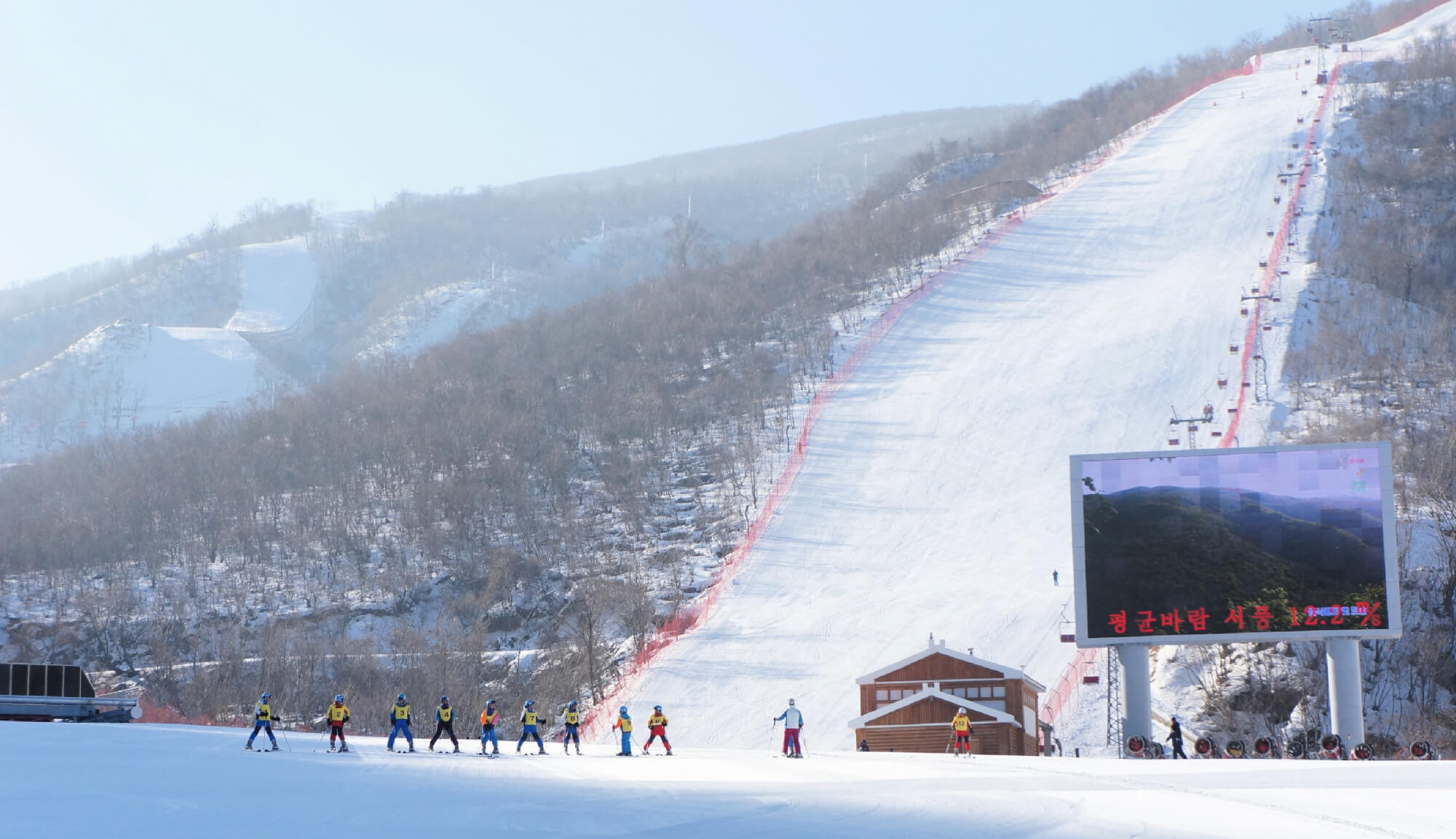 This may be the most surprising ski destination on this list! North Korea's Masikryong is on many adventurous skiers bucket list due to the difficulty of just getting there.
If you do decide to visit Masikryong, you'll have to do it through a state organized tour.
Although the peak is not that high standing at 1,360 meters (4,461 feet), you'll be rewarded with almost no wait time for the lift. It's said if you get access to the slopes, you will most likely have the entire resort to yourself. The whole complex is massive. It has 10 total ski runs that each vary in length.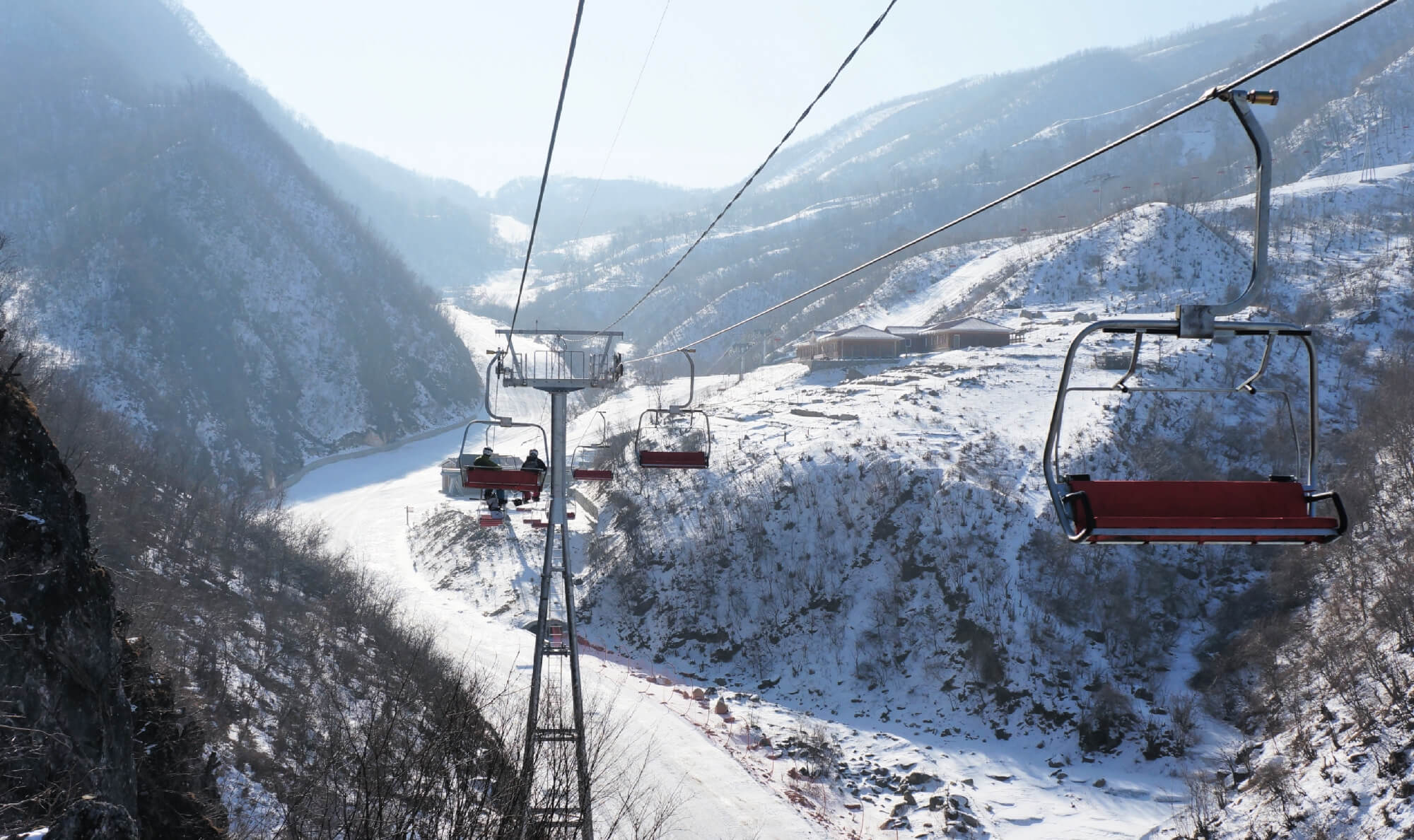 For a ski spot that few have actually gone to, Masikryong is the place to go.
6. Alyeska, Alaska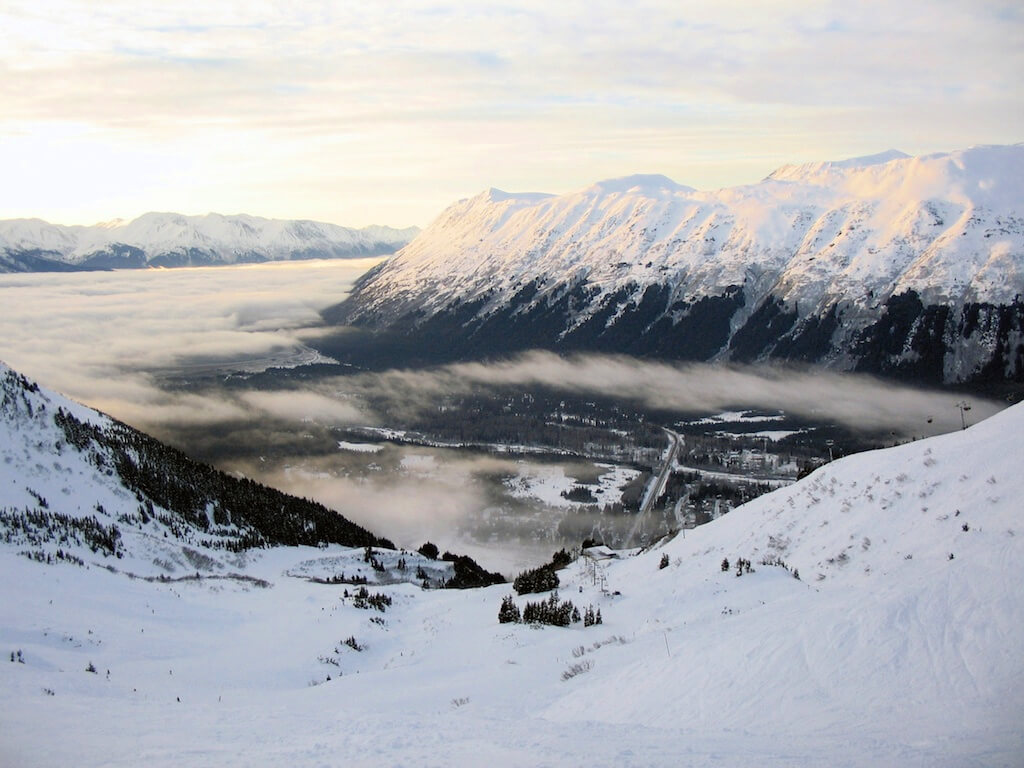 One of the best parts about winter in Alaska is the skiing opportunities. Fortunately for Alaskans, Alyeska is one of the best ski areas around. However, skiing at Alyeska is not for beginners, you won't find any Bunny Hills here in the Chugach mountain range.
With annual snowfall reaching upwards of 650 inches per year, there is plenty of fresh powder to explore in Alyeska. However, the skiing is more suited for those that are used to backcountry skiing. Avalanches are common in this part of southern Alaska.
One of the unique parts about skiing at Alyeska is that it is possible to view glaciers from the top of the mountain on clear days. The views are absolutely breathtaking.
If you consider yourself a fan of the outdoors and an advanced skier, Alyeska is waiting to welcome you.
7. Antarctica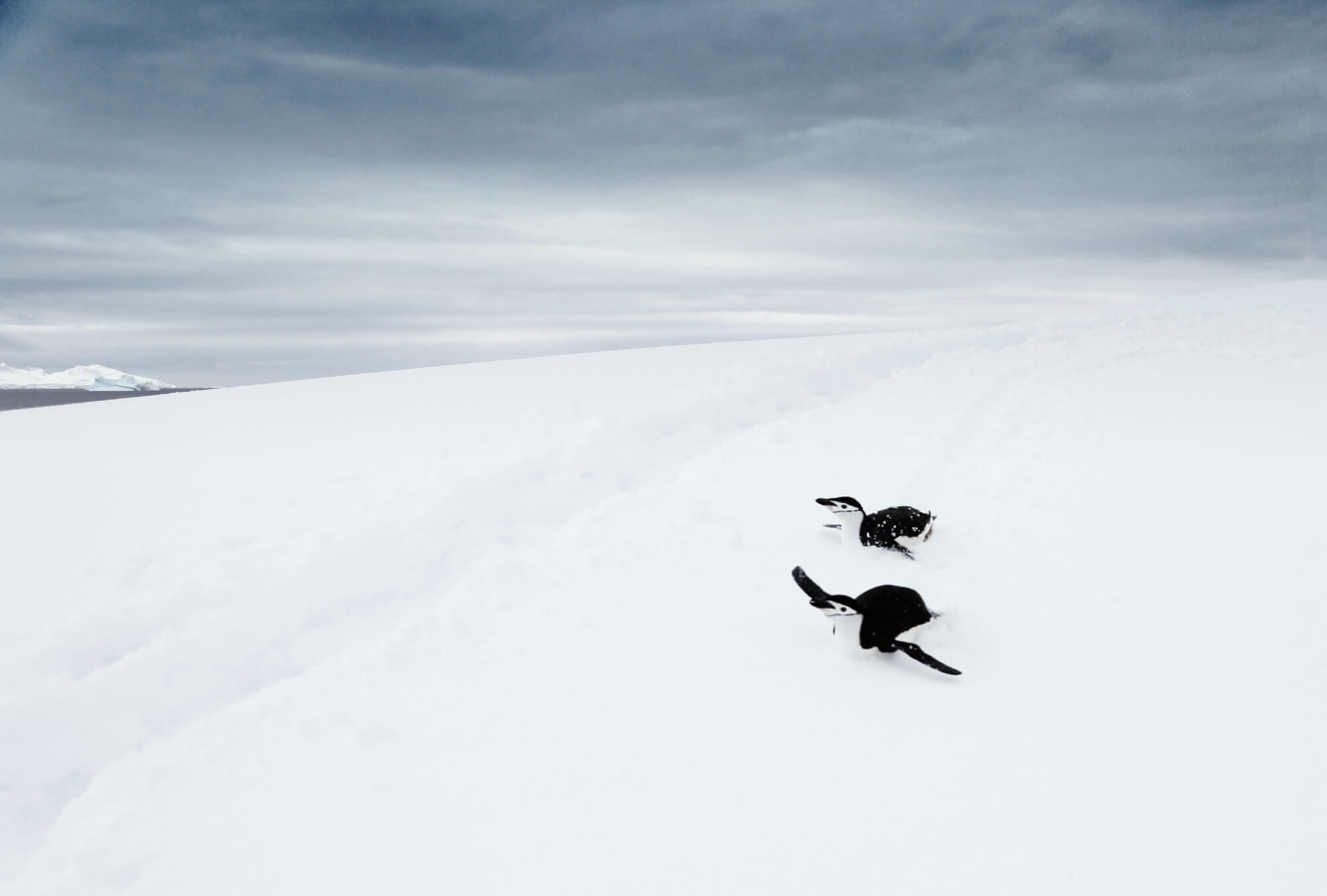 Did you know that it is possible to ski every continent on planet Earth? Yes, that means you can even ski Antarctica!
Imagine using every form of transportation just to get to the mountain and then having to hike past penguins and seals. Skiing in Antarctica is not for the faint of heart or beginners.
It's possible that you may even be the first person to ever ski some of the slopes you're on! It's a unique opportunity that not many skiers can claim.
Be ready to bring all of your own equipment. There is no pre-existing infrastructure for skiing so this is truly for those that want a once in a lifetime backcountry skiing experience.
8. Val-d'Isère, France

Definitely the most cliché and typical in this list of the best places to ski in the world, Val-d'Isère is nonetheless a classic ski resort that fully deserves its reputation as one of the World's top skiing destinations.
Open from late November to early May, and consisting of 300 kilometers of ski runs and reaching a height at its highest point of 3197 meters, it's understandable why this unforgettable ski resort in the French Alps, towards the border of Italy, is so popular.
Its infrastructure is well-established with an extensive network of chairlifts and the careful planning for tourists that went into this ski resort makes it one of the more comfortable ski resorts on offer. Moreover, its slopes can cater to both beginners and experts.
9. Niseko, Japan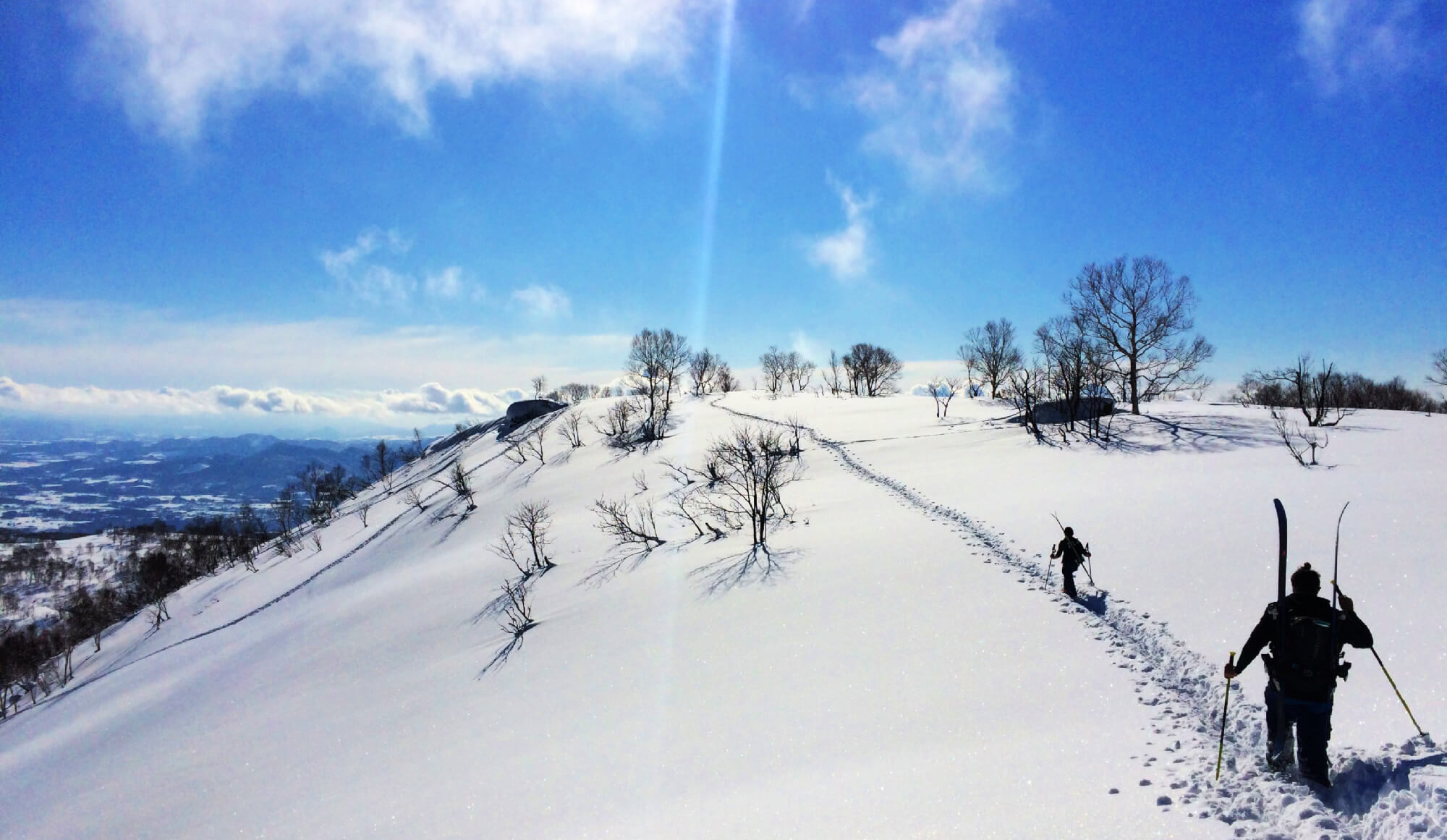 Fancy skiing while seeing the Mount Fuji of Hokkaido (Mount Yōtei) in the background? If so, this is the ski spot for you!
Located in Japan's northernmost main island, Hokkaido, the region is covered with volcanos, natural hot springs and, of course, ski areas!
It can get quite cold (especially in January), but it is because of this that Niseko is blessed with an abundance of fluffy powdered snow that falls at an average of 15-18 meters per season. Its infrastructure is also a bonus with families being taken care of because of childcare. ski lessons for kids, and babysitting that are all on offer with English-speaking staff.
Moreover, the town of Niseko features wonderful restaurants, good shopping opportunities and a general "good vibe" of the village.
10. Bariloche, Argentina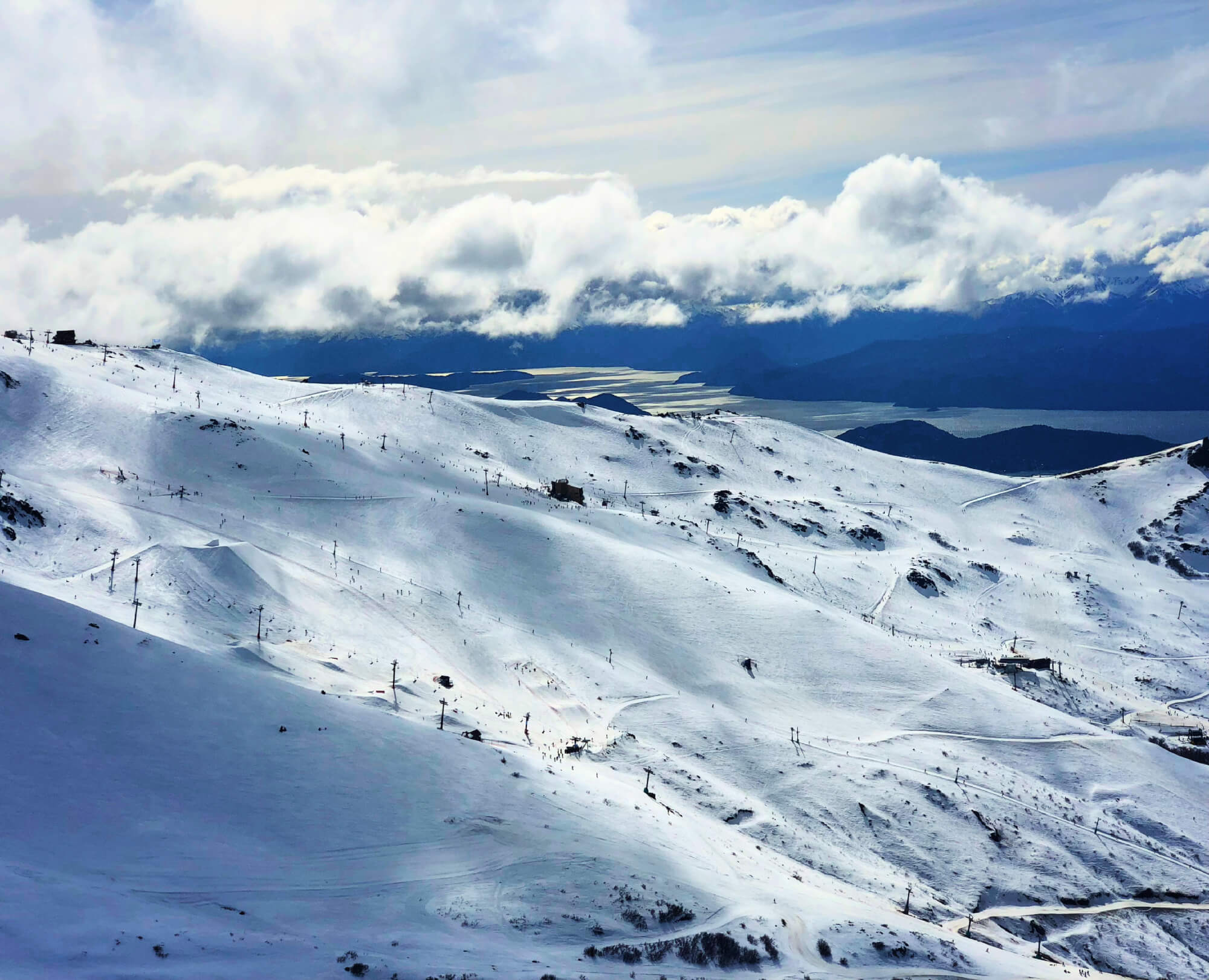 This ski resort in Argentina's lake district, Catedral Alta Patagonia, is definitely worth considering.
With more than 40 ski lifts, 1480 acres to ski in, and a summit of 7152 feet, this ski resort that features the only full-service base village in South America is understandably on the pricier side, but is well worth it, and is also sure to be fun just for yourself or your family included.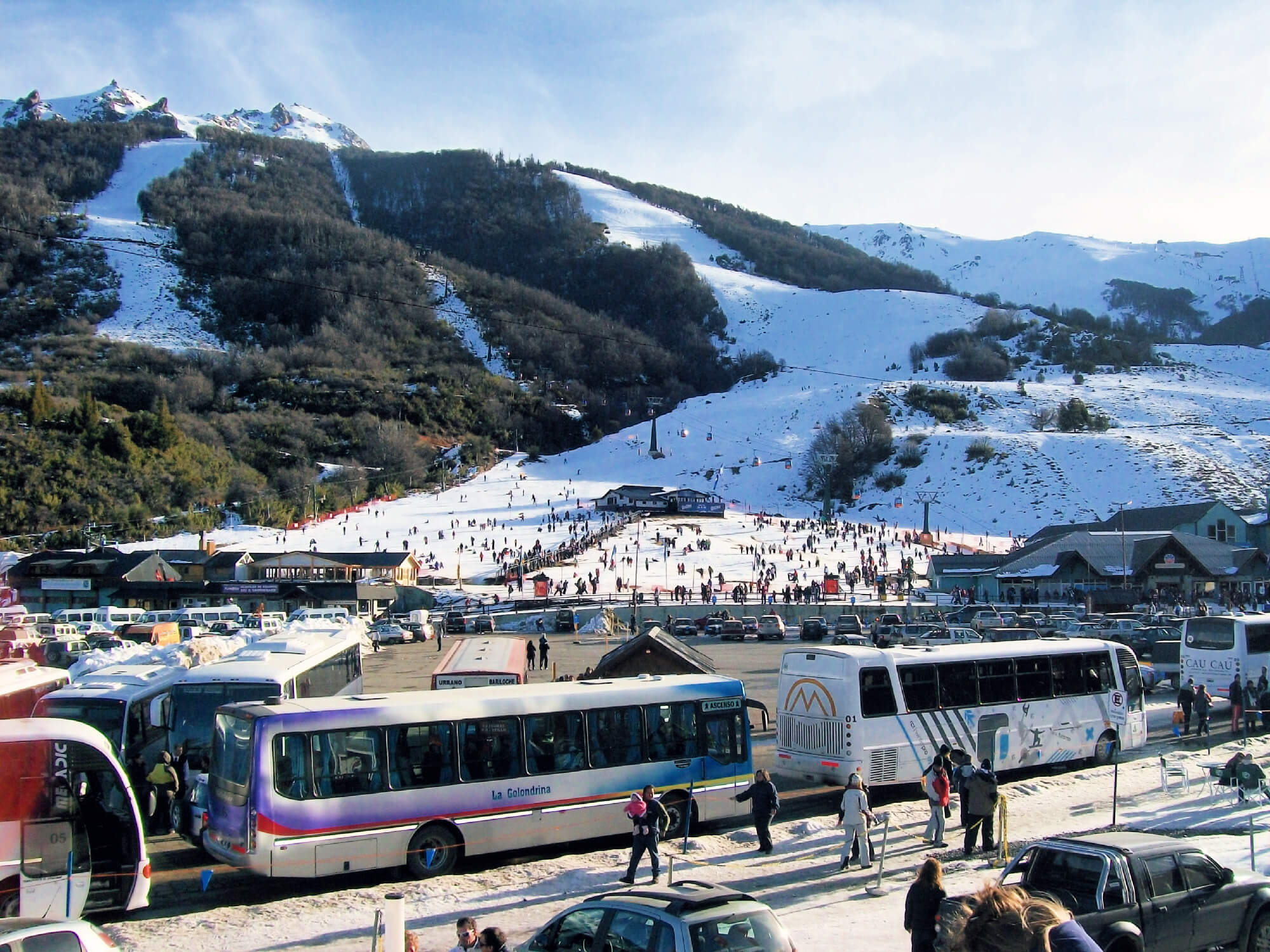 With a general opening season of late June to early October, 9am-5pm, this ski resort is perhaps better overall for the less-advanced skier, but will still offer a challenge for the more-able skiers out there too.
---
These were our top 10 ski resorts in the world, do you agree? Feel free to comment below with your own additions or thoughts on the best places to ski in the world!
Suggested next reading: 5 Best Ski Resorts In Austria That Are Perfect For This Winter