Have you heard of one of the most unique natural places on Earth? If you have never heard of the Atacama desert, it's time to do some research and see what you are missing out on! Located in northern Chile near the border with Bolivia, lies the Atacama desert. It is one of the driest places on the planet with less than 1 millimeter of average rainfall per year. It also home to extreme temperatures, mummies, and some of the clearest skies you'll ever see. I have to admit that the Atacama feels like you are leaving Earth and entering Mars. It's a big reason many movies are filmed in the desert. If you do end up visiting the Atacama Desert, here are 5 things you must do:
1. Valle De La Luna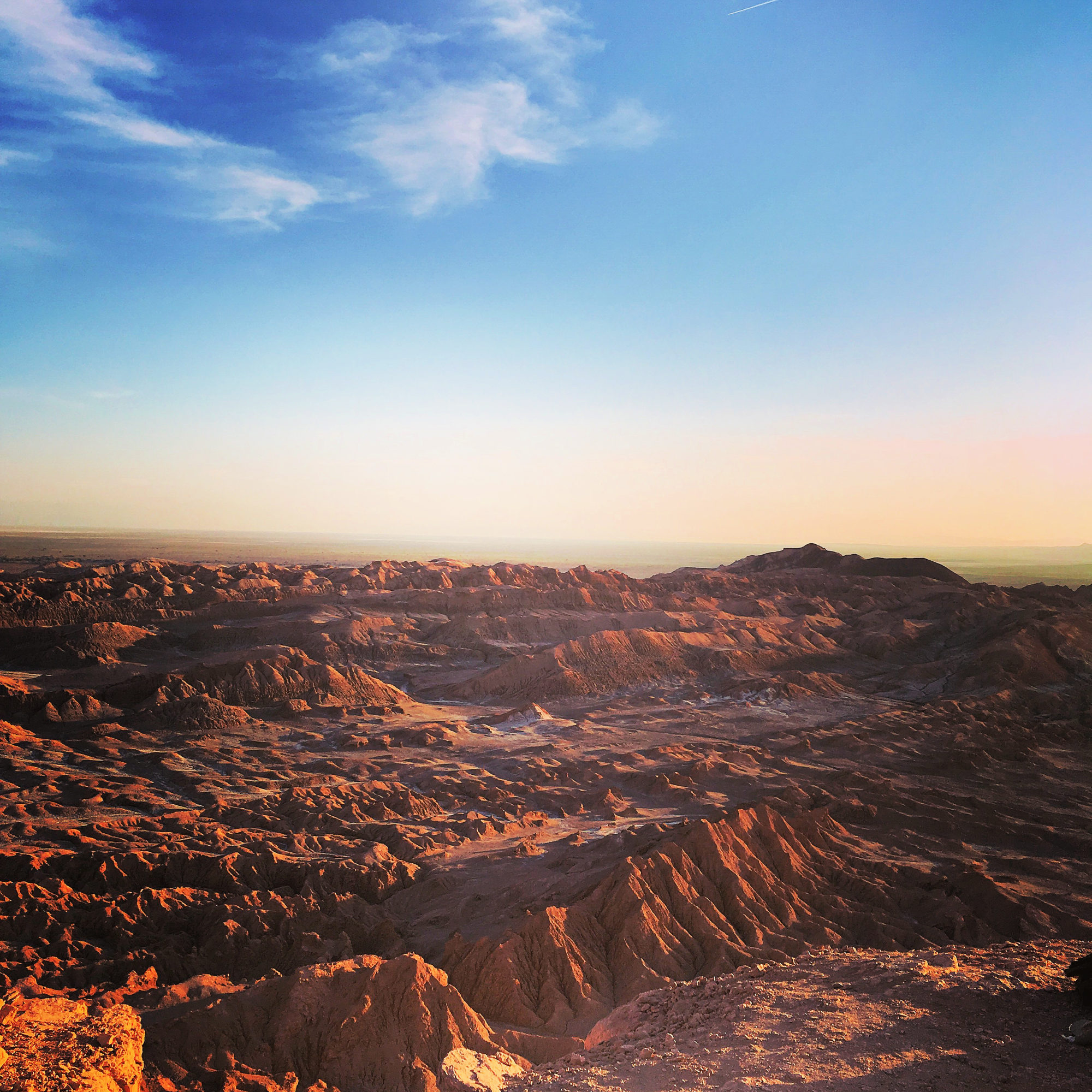 Moon Valley as it is known in English, has some fascinating rock formations that have been carved out of thousands of years by wind and water. Its landscape is often used by NASA for testing their new rovers due to the environments tough terrain and rocks. Today, many visitors come from all over to see these strange rock formations. They are stunning and many look like man-made sculptures. Interestingly enough, much of the area used to be a salt lake that dried up and now looks the way it does. It is also impossible for humans or animals to live in this area due to the complete lack of humidity. One thing Moon Valley does have going for it is its incredible sunsets. Honestly, I do not think I've seen a more beautiful sunset. Imagine beautiful rocks covered in a fiery, orange hue as darkness falls upon the desert. The sunset alone is worth coming to Moon Valley for.
2. El Tatio Geysers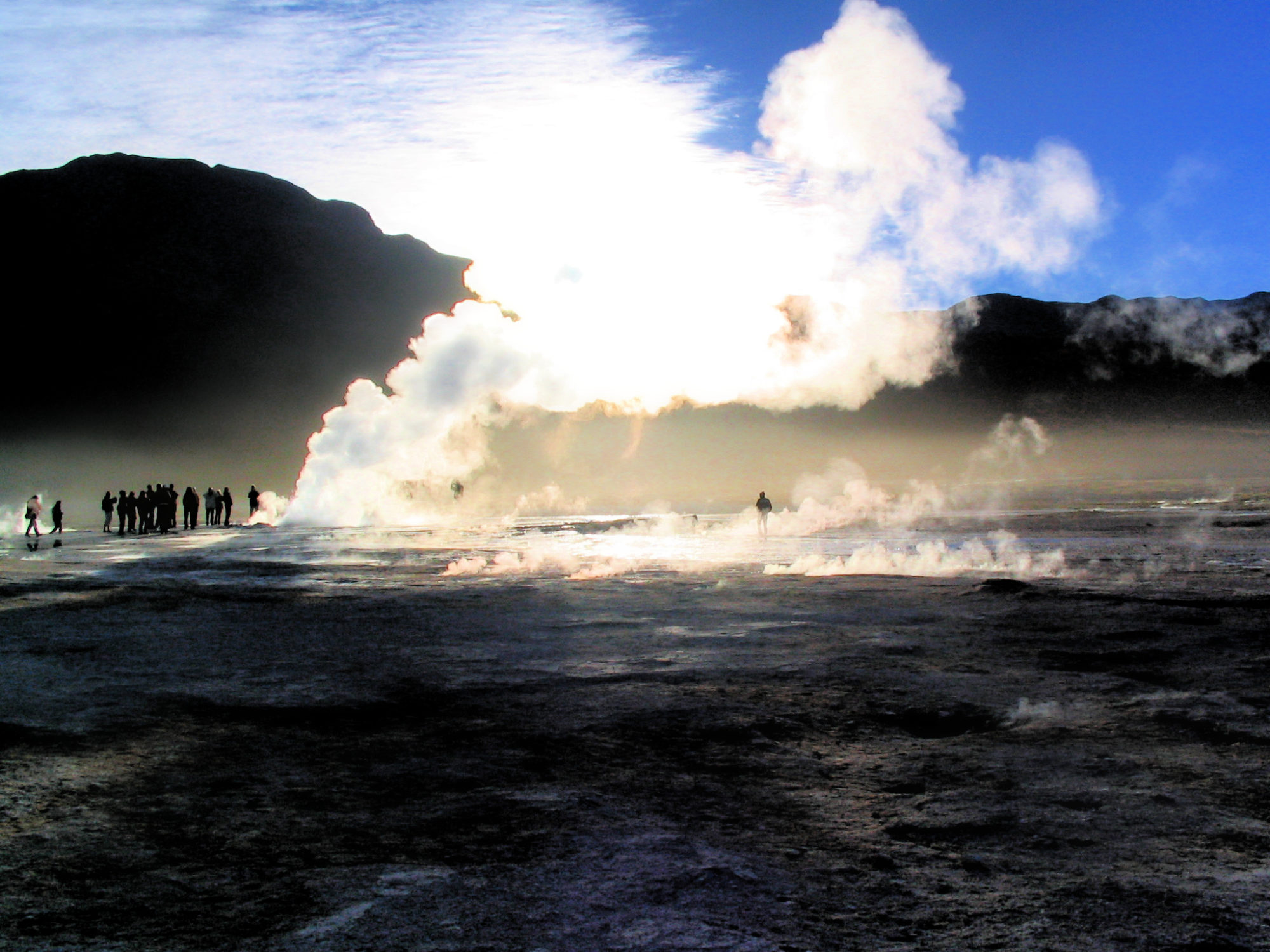 You know when they say the expression, "The early bird gets the worm", they are talking about getting up absurdly early. Well, I'm pretty sure the person that made this expression up was talking about the El Tatio Geysers because you have to arrive early to get a glimpse of this unique natural phenomenon. You'll have to get up early. 4 AM early. With all this being said, the geysers are well worth the trip. El Tatio (The Oven), the third-biggest geyser field in the world, is home to over 80 geysers. While the geysers may be warm, the air is freezing cold so you'll want to wear as many layers as possible. (Now you may ask why it is so cold in a desert. Great question! The Atacama Desert is about 4,000 meters or 13,000 feet above sea level.) Regardless, just getting to the geysers is a journey. You will go over incredibly bumpy dirt roads and it will be completely dark out except for the bright stars. Once you do arrive around sunrise, you'll see the geysers steaming and suddenly the entire area will be filled with steam. Think of the geysers as a natural Jacuzzi. Once it warms up a bit, it is time to take a dip in the hot springs that are also on site. The combination of getting up early, going for a refreshing swim in hot springs, and fresh breakfast makes for a morning well spent!
3. Stargazing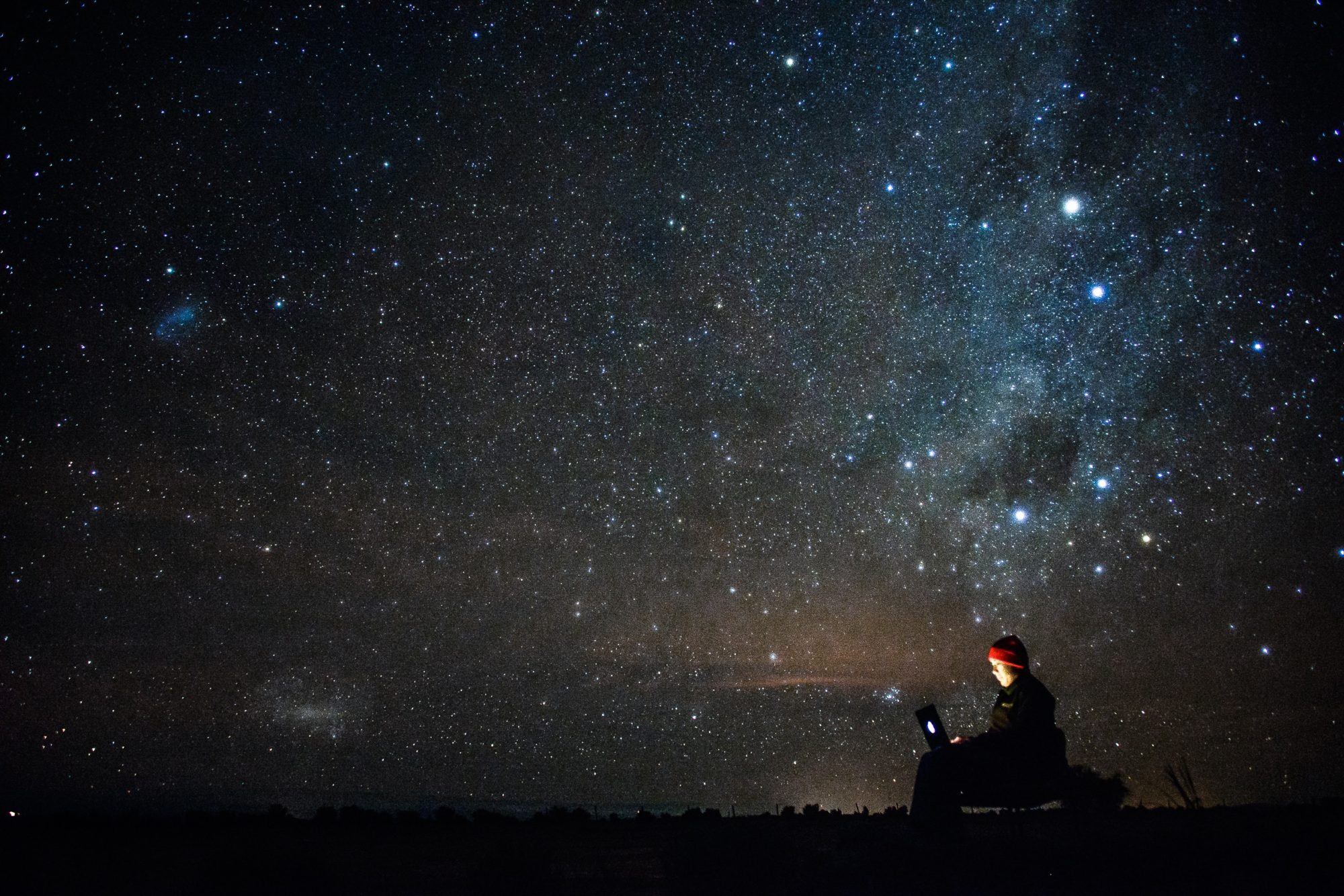 It's no coincidence that the driest place on planet Earth also has some of the best stargazing known to man. Wherever you are staying in town, it's hard not to see the incredibly bright stars, but to get the best view you have to go on a tour outside of town. The Atacama is home to the largest public observatory in South America and you can find tours. The two and half hour tour that is lead by a local astronomer will run you through how to look for constellations, tell you about the history behind each Zodiac, and will go more in depth about specific stars in the sky. The best part is that there are 10 different telescopes on site that allow you to see constellations, nebulas, and stars close up. Funny enough, the only time the tours do not run is when there is a full moon out because the moon is too bright to view others stars. Problems that only occur in the driest place on Earth.
4. Laguna Baltinache
View this post on Instagram
20 minutes outside of the town, lies a secret lagoon. In fact, there are seven of these hidden lagoons. The best way to describe the area would be to tell you to imagine Lake Louise from Banff National Park in the middle of a desert. The water has the same aqua blue color that Canada's Lake Louise has. The best time to go is in the morning before tour groups arrive during the day, but you have to rent a car and go. The best part about the lagoons is that you can take a swim in them to cool off and enjoy the otherwise bizarre scenery. Be sure to check out Laguna Baltinache when visiting the Atacama Desert.
5. Chacabuco Nitrate Village
View this post on Instagram
Another interesting fact about the Atacama Desert—as if there were not enough already—is that it is home to some of the largest nitrate reserves in the world. Nitrate was known as White Gold and many came to the desert to get rich quick. Eventually, all of the countries in the surrounding area when to war over the region. Eventually, scientists figured out how to mass produce nitrogen on an industrial level and the mining was rendered useless. Today, there are tons of these nitrate ghost mining towns all over northern Chile. Unfortunately, many of the former mining towns became prisons for political prisoners during Pinochet's ruling during the 1970's. The most well known of these mining towns is Chacabuco that was shut down in 1938. Located only about an hour and a half drive from the Atacama, Chacabuco is spread out, but remarkably, still has quite a few buildings that are standing to this day. The town had everything you needed for daily life from food halls to entertainment. The sites were designated as UNESCO World Heritage sites in 2005.
Suggested next reading: Why A Visit To Pucón, Chile Is An Absolute Must