Growing up in Connecticut always felt like I landed in the most boring state in the country. In the woods of northern Connecticut, it seemed that I lived just far enough from the ocean and New York City to make for a childhood lacking in experiences of both—and in the meantime, I resented the fact that anyone would live in an area so devoid of culture and sandy beaches.
It wasn't until I got older that I started appreciating the Nutmeg State a little more. Was it quiet, small, and lacking in notoriety? Sure. But was it beautiful, understated, and full of hidden gems? Yes. (Once you get off the highways between Boston and New York, that is.)
I once met a U.S. expat in Thailand who didn't know where Connecticut was. Once I got over my initial shock at his lack of geographical knowledge, I understood: Connecticut is tiny and lost on the Eastern seaboard. It's not known for much, it's often assumed to be a little offshoot of New York, and with picturesque Vermont and New Hampshire right above it, Connecticut is usually not the first destination on a New England road trip.
All of these things may be true, but it's also true that Connecticut has quite a few underappreciated spots that are noteworthy, especially in summer.
Here are eight of Connecticut's best summer spots: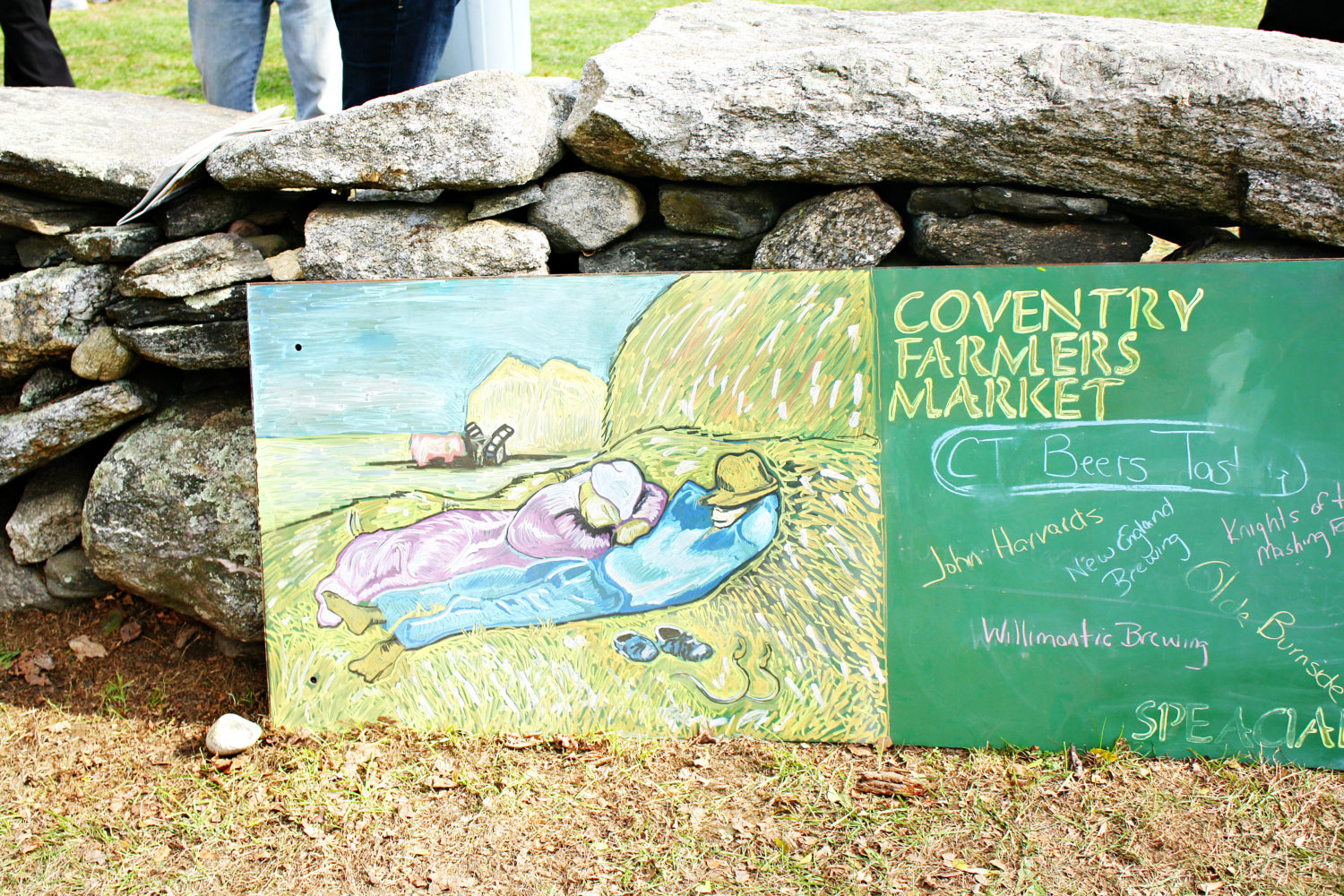 Going on its 15th season, the Coventry Farmers Market is the state's largest farmers market, boasting locally grown products in a gorgeous countryside setting.
The market is set on the grounds of the Nathan Hale Homestead, which means a visit to the market doubles as an educational experience at a Connecticut landmark. (Nathan Hale, you might remember, was the American Revolutionary War spy who famously spoke the last words, "I only regret that I have but one life to lose for my country," before being executed by the British.)
With more than 75 vendors, the Coventry Farmers Market makes for the perfect summer Sunday. Grab lunch from one of the many food trucks (don't miss the best-grilled cheese ever) and settle in on the green for a picnic break after a busy morning of shopping. Each week has its own event theme, such as "Vegan, Vegetarian, Gluten-Free, Allergies, Oh My!" and "Youth Market for Young Artisans & Farmers"—and of course, you can't miss "Dog Day" in September. With the occasional live music (think bluegrass, country, and folk), this will be a Sunday you won't forget.
The Coventry Farmers Market runs every Sunday from 11am-2pm, June 3 – October 28. Sign up for their newsletter for up-to-date info on weekly offerings. The Coventry Farmers Market admission is free, however, the Nathan Hale Homestead has entrance fees.
Summer nights at the drive-in used to be a thing of the past—but not in Connecticut. The tiny town of Mansfield is home to the Mansfield Drive-in, the largest of two drive-in movie theaters left in the state.
Step back into the 1950s and stay for the double feature. A black-and-white cartoon hot dog dances across the screen while you settle in and tune your radio, and the sense of excitement and community among your neighboring cars is palpable. Watch from the coziness of your car or set up camp with folding chairs or blankets. (Don't forget the bug spray!) With three screens and room for 900 cars, there's plenty of room (and choices) for everyone.
So, take out the car, play that 50s music along the way, and arrive at Mansfield Drive-in ready for a good old-fashioned night out!
Pro tips: Come on a Wednesday for family night, when an entire carload is just $20! Pack snacks and drinks to last you the night—or visit the snack bar for goodies like curly fries and slushies.
Looking for a family-friendly beach with calm waves and easy parking? Look no further than Hammonasset Beach State Park in Madison.
A quiet beach on Long Island Sound, Hammonasset offers more than just swimming and sunbathing. Stay overnight at one of its 550 beachside campsites, waking to seabird songs and balmy breezes. You can also visit the newly renovated Meigs Point Nature Center and learn about protecting the local environment and natural resources.
Pro tips: Bypass the busy main parking lot and head to the western end of the beach for fewer crowds and easier parking. After your day in the sun, stop by Ashley's Ice Cream for a sweet treat and then pop into R.J. Julia, an award-winning independent bookstore.
Hammonasset, a Native American word meaning "where we dig holes in the ground," is the state's largest shoreline park and truly a state gem.
Fancy a more adult experience? Head over to Two Roads Brewing Company in Stratford for a laid-back summer afternoon enjoying some of the best craft beers in the country.
Named one of the ten best breweries in America in 2017 by Paste Magazine, Two Roads offers a lively tasting room, brewery tours, over 20 beers on tap, and fun events like their Two Roads Lobster Bake and Shore 2 the Pour Beach Run. Bring in your favorite takeout pizza or enjoy food from the food trucks parked outside (all day on weekends). Coming from Metro-North? Two Roads even offers a free shuttle from the Stratford train station to help you visit responsibly.
Two Roads Brewing Company is open Tuesday-Saturday 12-9pm and Sunday-Monday 12-7pm. Admission is free but there is a $5 fee for brewery tours.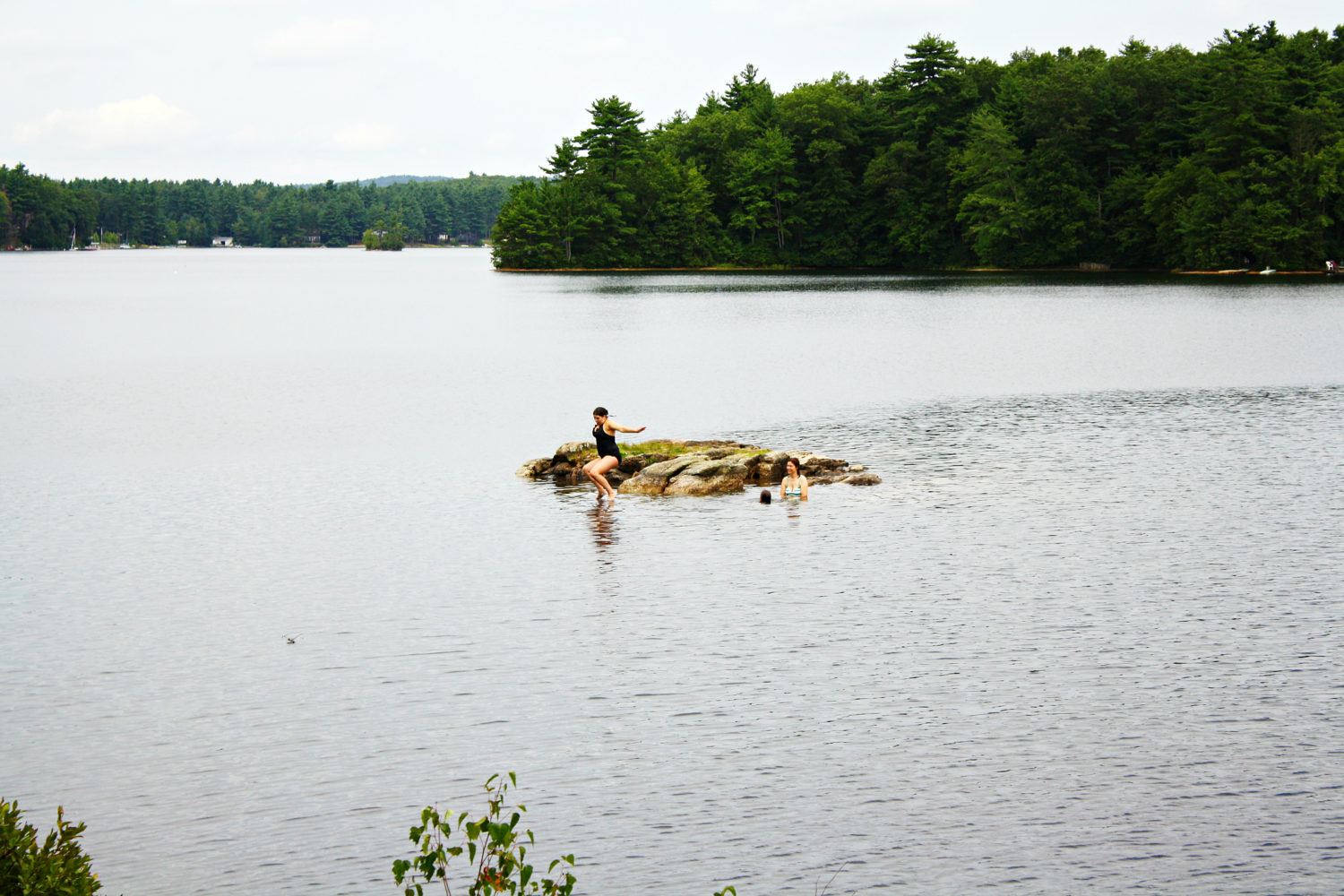 One of the best state parks is tucked away in the "Quiet Corner" of Connecticut. It might be a more remote part of the state, but it's worth the drive.
Pack the cooler, the kids, the dog and make a day of it. Sitting adjacent to Nipmuck State Forest—the second largest state forest in Connecticut—Bigelow Hollow is home to miles of hiking trails and the stunning Mashapaug Lake. Leave the parking lot and head north through the woods for a half mile before arriving at this 300-acre lake in the middle of lush green woodland. Claim a picnic table or spread out on one of the many sun-soaked rocks and jump right in. (The very brave can even attempt backpack camping deep in the park.)
With opportunities for swimming, boating, fishing, and barbecuing, Bigelow Hollow State Park is one of the best in the state.
A Monday night jazz concert in Hartford's Bushnell Park makes for a perfect summer evening. Started in 1967, these free concerts in July and August bring world-famous musicians and local aspiring artists to downtown Hartford, making it the longest-running free jazz festival in the nation.
Pack a picnic and the lawn chairs and settle in for a peaceful midsummer night. What better way to spruce up a Monday?
Runs every Monday July 9 to August 13. Opening acts perform at 6pm, headliners take the stage at 7:30pm. All concerts are held at the Performance Pavilion at Bushnell Park. In the case of rain, concerts will be held at the Asylum Hill Congregational Church.
No trip to Connecticut is complete without a visit to the iconic Lyman Orchards. Covering more than 1100 acres, Lyman Orchards in Middlefield is one of the most popular family attractions in New England.
Pick your own strawberries, blueberries, raspberries, and peaches throughout the summer, and graduate to apples and pears as the summer wanes. Don't care to pick your own? Buy plenty of fresh produce in the Apple Barrel, their local market. (And don't miss the apple cider donuts, I'm telling you.)
Lyman Orchards is also set apart by growing Eco Apples, using old-fashioned agricultural methods and minimizing the use of sprays by encouraging naturally occurring controls such as ladybugs. (Pretty cool, right?)
With a golf course, fruit festivals, and a sunflower maze, there's something for everyone here.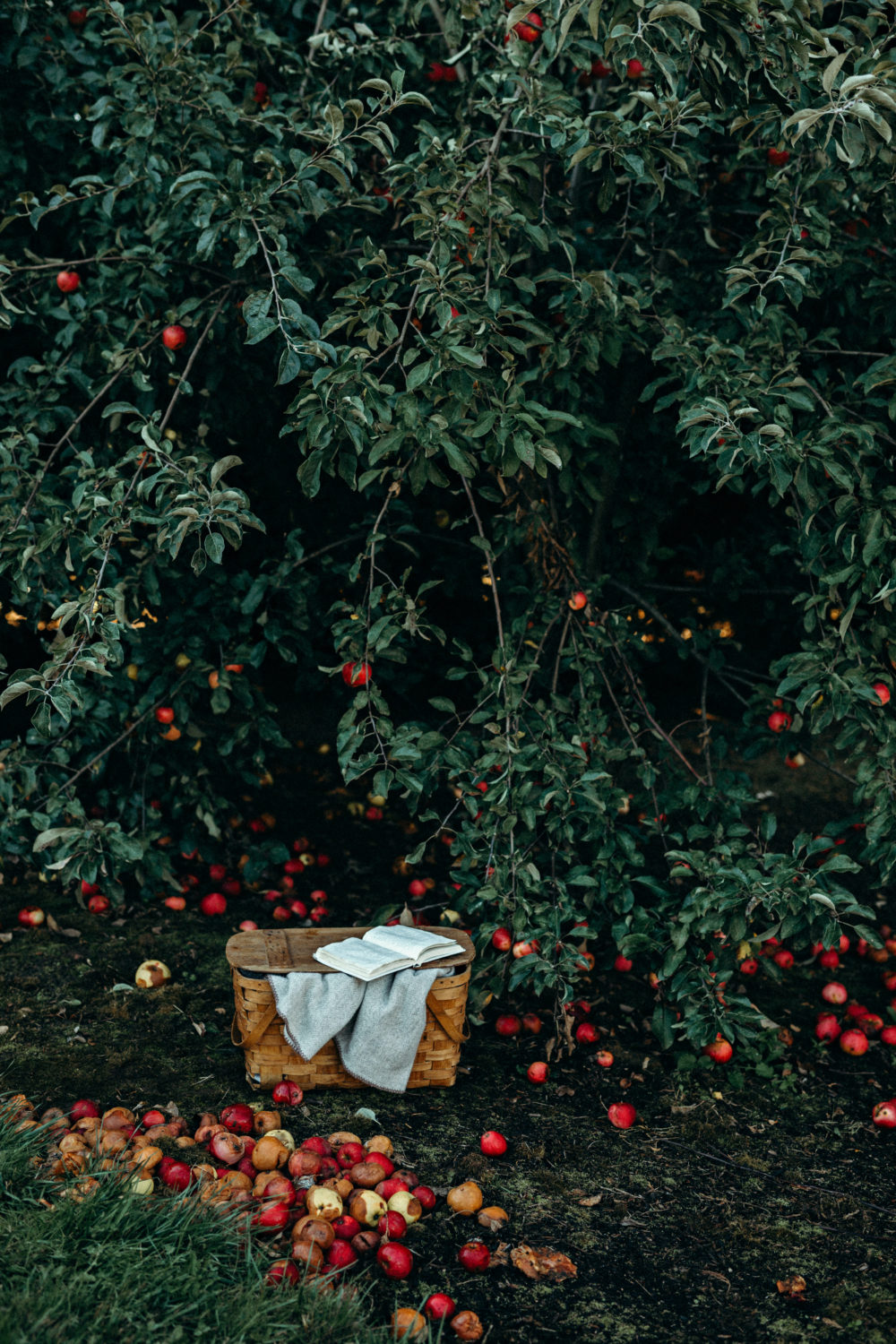 Pick Your Own Orchards are open daily from 8am to 5pm. The Apple Barrel market is open daily from 9am to 6pm.
Last but not least is some of the best summer fun around—tubing down the Farmington River.
There are two ways to do it: Buy a $20 ticket through the Farmington River Tubing outfit that includes a tube rental, life jacket, and shuttle bus ride (with more rules, like no alcohol and the requirement for a personal flotation device). Alternatively, go the DIY route—my personal preference. If you're going with a group and have more than one car, park one vehicle at the ending point and then make your way up to the start. Come already dressed to swim, snag cheap tubes from a local shop (Ocean State Job Lot is just down the road), and get ready for a ride. Most of the route is peaceful and slow, though there are some spots of rapids.
Pro tip: Bring a cooler and give it its own tube to float in—or better yet, invest in an inflatable cooler! (Don't forget some rope to attach it to yourself.) Waterproof shoes like Crocs or Tevas are helpful for getting in and out of the rocky riverbanks. Leave towels in the car at the ending point.
So, those were 8 of Connecticut's best summer spots, know of any more? Let us know in the comments!
Suggested next reading: Fun Learning Adventures Your Kids Will Love In North Carolina & Virginia