Anyone who comes to Milan must never skip the road to the 15th Century elegance of Sforza Castle that once belonged to the noble Sforza family of Milan. In the present day, this castle now houses different museums to visit. Being one of the largest citadels in Europe, the castle is a major tourist attraction in the fashion city of Italy.
Furthermore, the castles luxury presence is accompanied by its stupendous and vast park where people can go jogging, have a picnic or take their dogs for a walk. At the end of Parco Sempione (Sempione Park), there is the great Arco della Pace (The Arch of Peace), which is a historic 23-meter monument (75 feet).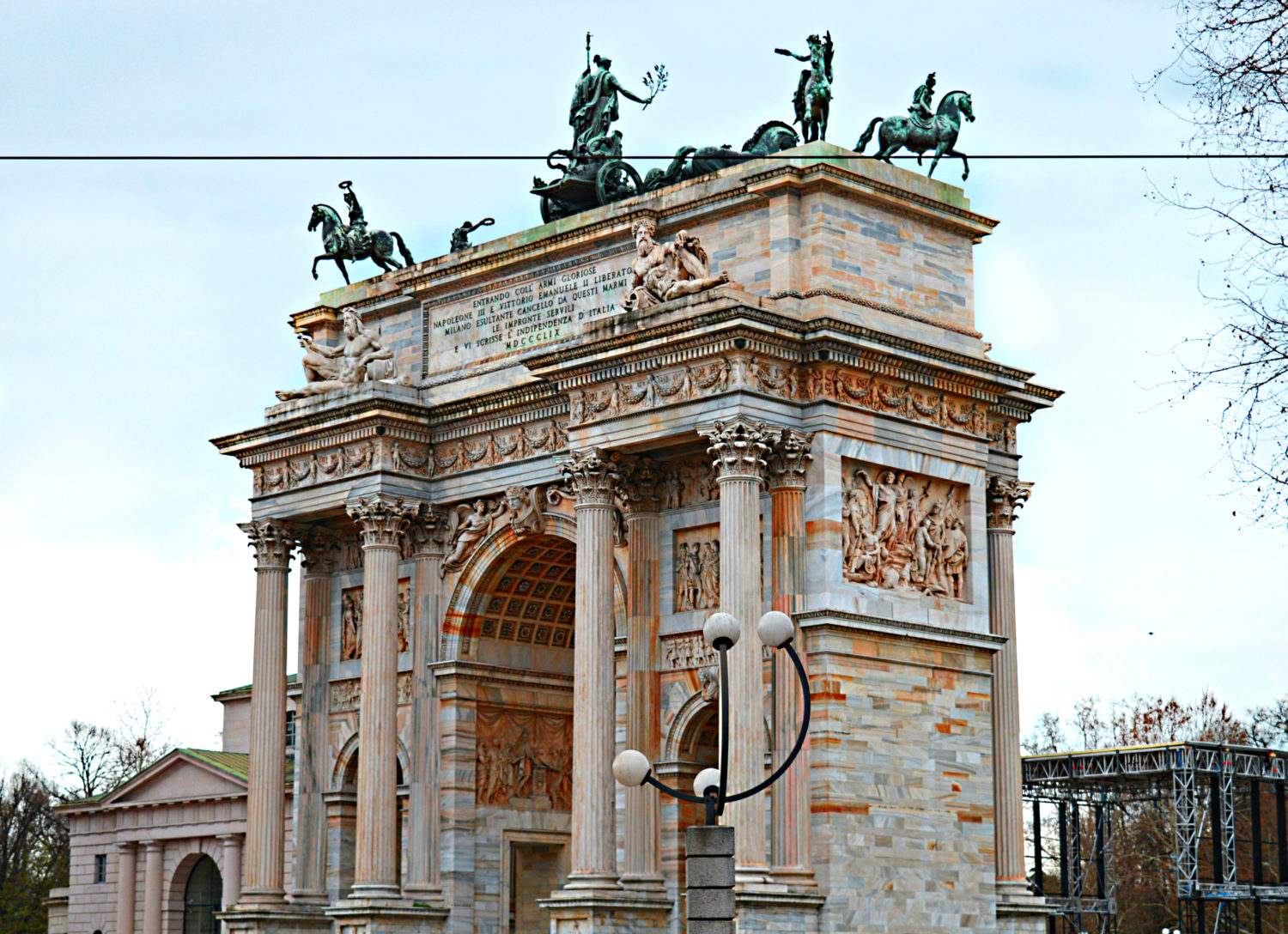 To arrive at this castle and its wonderful park, one can simply take the red subway line and stop at Cairoli station. Actually, there are three subway stops to reach the place, including Cairoli – M1 (red line), Cadorna – M1 (red line) and Lanza – M2 (green line).
Exploring Corso Sempione
And after enjoying a good time at the castle and at the park, visitors may end the beautiful day at Corso Sempione, a fantastic street where they can discover different bars and restaurants to refill their energy, relax and have a lovely evening. Corso Sempione is located right after the exit of Arco della Pace. Before Corso Sempione became a famous area to pick for a relaxed evening, the place used to be a parade ground until the late nineteenth century.
Furthermore, if visitors decide to directly come to this street without spending the time at the park or the castle, they can reach it easily by taking a tram that also passes to and from Duomo Milano (Milan Cathedral), another main tourist attraction in the city.
The electrification of urban tramways took place in the late 19th Century and two tramway railway carriages were constructed in the area. The tram lines that bring visitors to Corso Sempione are number 1 and number 10. Corso Sempione always has intense traffic as it consists of two side roads, where public transportations, motorcycles, bicycles and cars pass all day.
Aperitivo or Apericena
After arriving at Corso Sempione, the evening can be started by stopping at a bar as there are numerous choices to pick here. Notables include BhangraBar, Deseo, La Posteria di Nonna Papera, and Duomo dal 1952. There are many bars offering Happy Hour and aperitivo or even better, apericena. If visitors are not familiar with these two words, aperitivo actually means small snacks and cocktails before dinner. Nevertheless, many bars in Milan often offer more than simple aperitivo. And this is when the term apericena comes in. With apericena, consumers can find more than just snacks after buying their delicious cocktails at bars. Usually, at apericena, they can find full-course meals, starting from appetizers, first courses, second courses and desserts. The prices for the cocktails accompanied with free and rich buffet are not really high, ranging from €10 to €16 on average, varying from one place to another.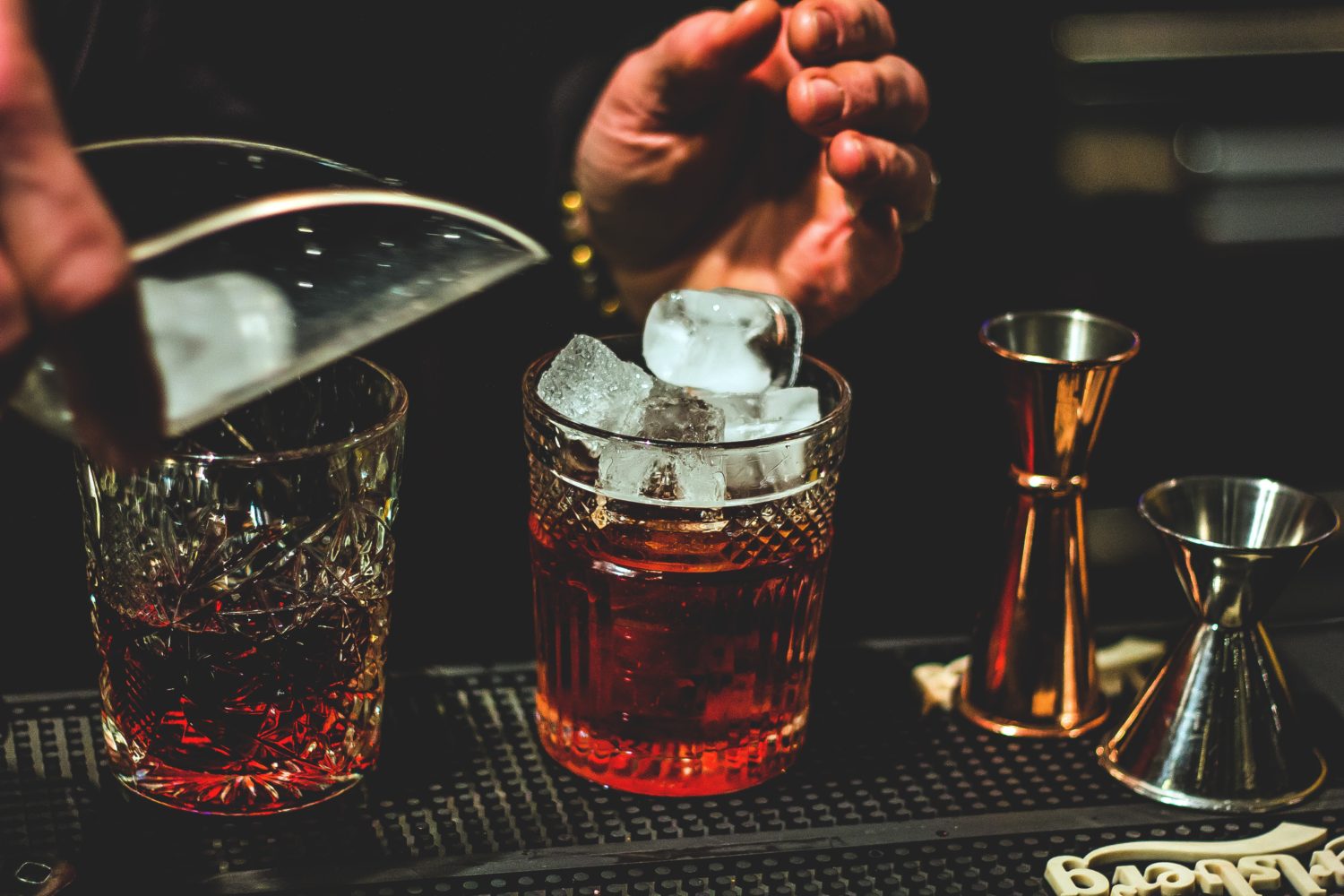 And when they don't fancy having a rich buffet in order to avoid eating excessively, they can still pick a regular restaurant or pizzeria in Corso Sempione that offers outstanding Italian dishes. The choices in Corso Sempione are unlimited. One just has to explore and discover his preference in the area.
Even better, if a restaurant or a bar that they pick is in a strategic place, they can enjoy their meal with a stunning view of Arco della Pace, where, during times of beautiful weather, people will usually opt to eat outdoors.
Want to explore more of Milan? Why not start by exploring Via Montenapoleone, Europe's most expensive street?