"Digital nomad" has become such a buzzword. It conjures up images of hippies with laptops in far-off coffee shops, hopping from country to country without mortgages or car payments. While some digital nomads might fit this stereotype, the reality is that this lifestyle is becoming more and more common in 2018—average Americans are leaving behind the security and stability of life in the States and taking up a life abroad.
Flexible, alternative lifestyles are becoming more and more common in 2018, especially among millennials. Cities all over the world are becoming digital nomad hotspots, tempting remote workers with things like low costs of living, easy-to-obtain visas, and plentiful wifi.
Chiang Mai has become one of those cities.
A beautiful mountain town in northern Thailand, Chiang Mai has recently seen a surge in its population of digital nomads. It's been a popular destination among English teachers for years, but it's now becoming especially popular among remote workers.
View this post on Instagram
Why are there so many digital nomads in Chiang Mai? Here are seven reasons:
1. A Low Cost of Living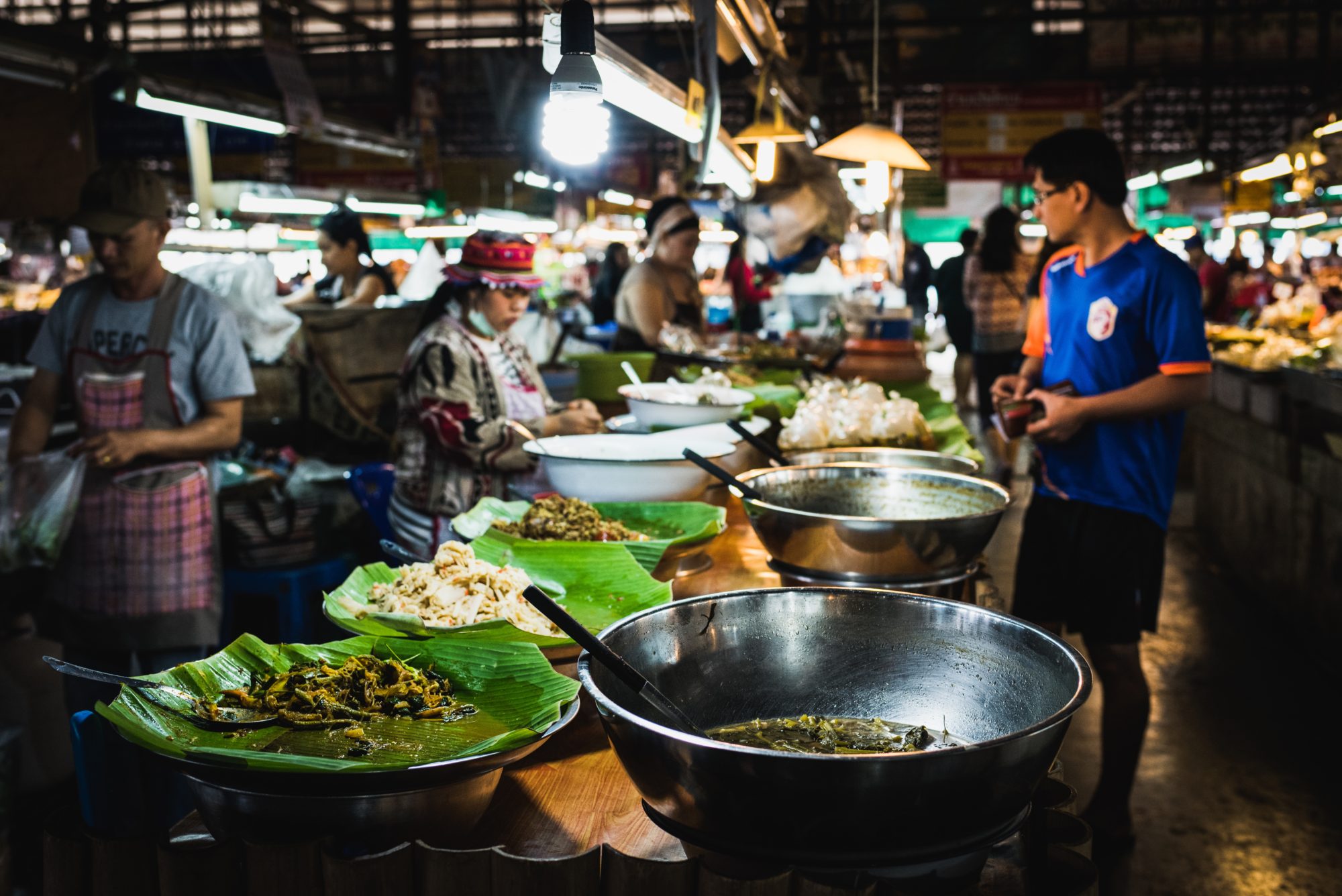 Southeast Asia in general is an incredibly inexpensive place to live, and Thailand is no exception. Basic studio apartments are available to rent for as low as $150 USD/month, with luxury units still only around $800 USD/month. Month-to-month leases are common and spaces often come furnished. Mobile phone packages with unlimited data can run around $18 USD/month (in case you need to hotspot your phone) and wifi is abundant at nearly every coffee shop and restaurant. Local transportation is easy with songthaews (local pickup trucks converted into taxis with two benches fixed along the inside) and Grab, an Uber-like app. And the best expense? Food! You can get a mouth-watering local dish from a street vendor for as little as $1 USD. If you're making a western salary, digital nomads in Chiang Mai can live like kings, easily.
2. Accessibility to Western Comforts
View this post on Instagram
While Chiang Mai is a city rich in Thai culture and history, it also boasts some familiar Western comforts to appease even the most reluctant of travelers. Thai malls are some of the best you'll find (seriously, give one a visit and you'll be pleasantly surprised) with amazing food courts, well-known clothing shops, and plenty of services like mobile phone retailers. Western-influenced neighborhoods attract plenty of foreigners, making them a bit more expensive but with many comforts of home, like American grocery stores, European restaurants, and trendy cafés. The Nimmanhaemin Road area is especially popular.
3. Good Infrastructure and WiFi
Chiang Mai is renowned for the ease it provides remote workers. Traveling within Thailand is easy, with major airport hubs in Chiang Mai and Bangkok. In fact, Bangkok's Suvarnabhumi international airport is the ninth busiest airport in Asia, offering cheaper tickets and more accessible flights. (And flights between Chiang Mai and Bangkok are dirt cheap.) Internet is plentiful in Chiang Mai, with most coffee shops and restaurants happily offering free wifi. Coworking spaces are common, offering affordable daily and monthly rates—some host fun informational talks and meetups so you can network and get to know other digital nomads in Chiang Mai. In general, Chiang Mai is an incredibly easy city to settle into and work from comfortably.
View this post on Instagram
4. Stunning Landscape and Temples
Chiang Mai is bordered to the west by Doi Suthep, one of the twin peaks of Doi Suthep-Pui National Park. You can grab beers from 7-Eleven and sit on a rooftop or balcony (both of which are common in apartment buildings in CM) to watch the sunset behind the mountain, which never gets old. Dotted throughout the city are over 300 ancient temples, anomalies amidst the modern shops and cafés. Strolling through the streets of Old Town, it's impossible to avoid stumbling upon a majestic temple, and for a nominal fee you can enter and wander the grounds. (Usually the equivalent of $3 USD—but make sure you're dressed appropriately.) And sitting at the top of Doi Suthep is Wat Phra That Doi Suthep, a Buddhist monastery from the 14th Century offering incredible views of the city below. No matter where you look, there's always so much beauty on offer for digital nomads in Chiang Mai.
View this post on Instagram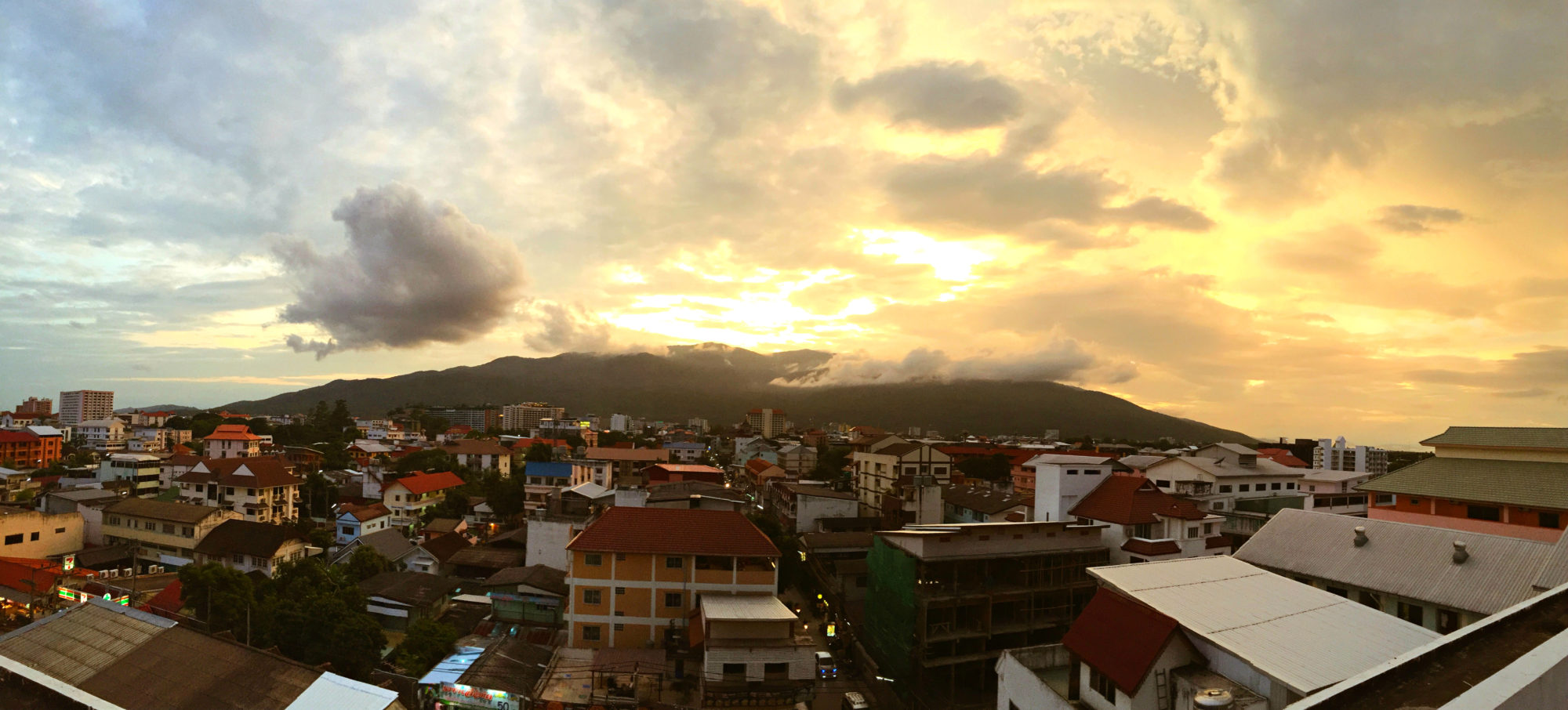 5. A Plethora of Outdoor Activities
There's also no lack of things to do outside in Chiang Mai. Feel like climbing waterfalls? Swimming in a reservoir? Hiking up a mountain in a national park? All of these are possible in CM! Sticky Waterfalls, Huay Tung Tao, and Doi Inthanon National Park are all within a day's drive. Jungle trekking, zip lining, and mountain biking are also available, proving you'll never be bored in Chiang Mai. (Check out a full list of ideas here.)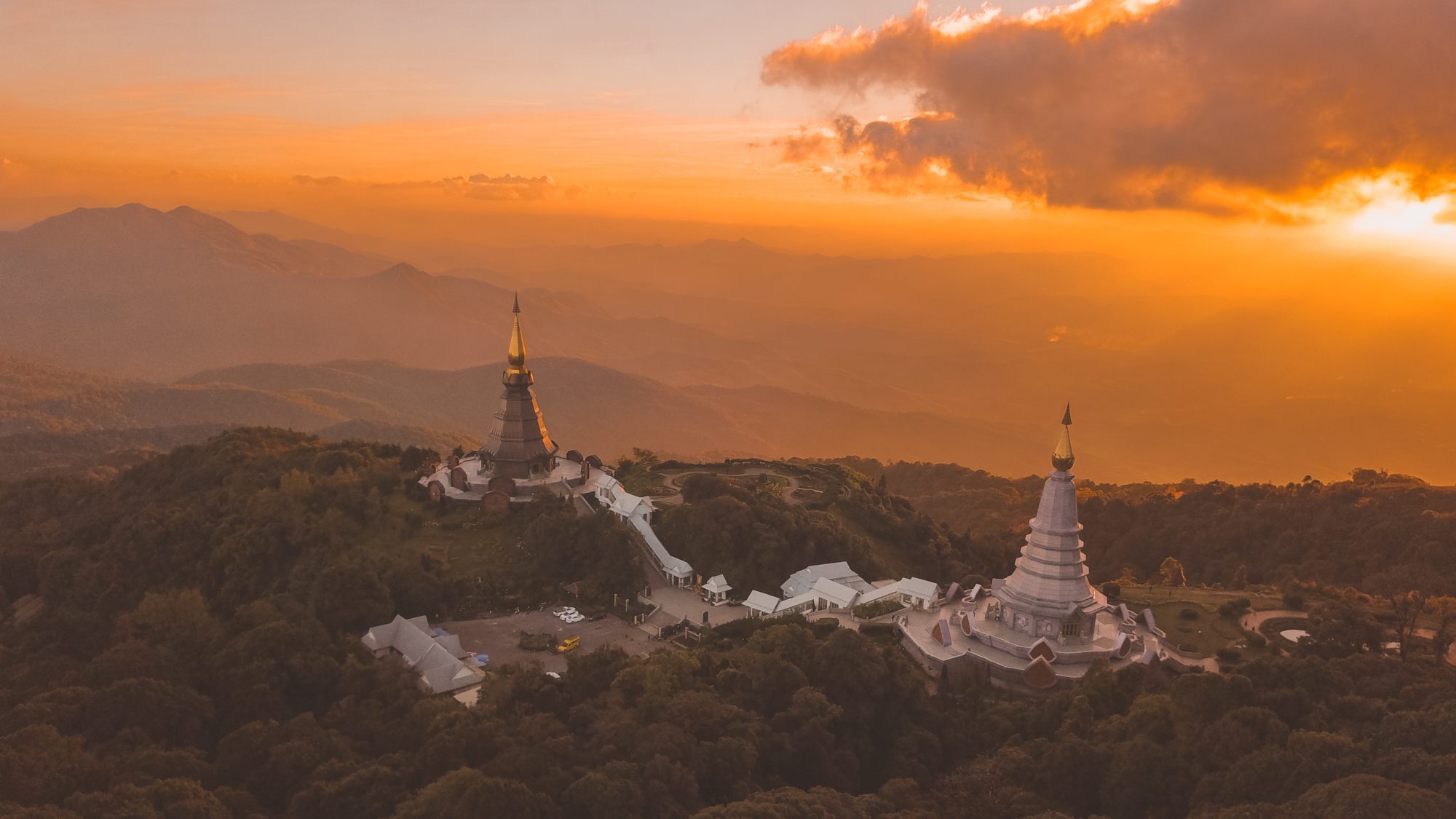 6. The Kindness of the Thai People
Perhaps another reason why so many people stay in Chiang Mai long-term is the Thai people themselves. In general, they are welcoming, gracious, and kind. Even if they only speak a bit of English, they'll go out of their way to try to talk to you and learn about you. Rather than seeing foreigners as an imposition, they're usually eager to practice English and tell you about their country, which they take so much pride in. They certainly help you feel at home in Thailand, even if it's a temporary home.

7. Incredible Food
Saved the best for last! Because not only do digital nomads in Chiang Mai live like kings, they eat like kings, too. Noodle soups, chicken and rice, fruit shakes, curries galore—it's all so good. Ingredients are fresh and family recipes abound. Most food is served street-style, cooked up right in front of you on a cart on the curb. The popular dish local to northern Thailand is khao soi, a coconut and curry noodle soup usually served with chicken, pork, or beef. It's topped with crunchy fried noodles, and spicy pickled mustard root, shallots, and lime wedges are served on the side. Food just doesn't get any better than Thai food in Chiang Mai.

There you have it. Chiang Mai is a little spot of heaven amidst Southeast Asia. Is it really any wonder why there are so many digital nomads in Chiang Mai?
Suggested next reading: 7 Wonderful Things To Do In Chiang Mai