Chiang Mai is a must-see for anyone who treks on over to southeast Asia. With a small population of just over 100,000, Chiang Mai still presents a nice mini-metro atmosphere. So after you go through Bangkok's crowds and flee to the north to relax, you'll find yourself experiencing quite a culture shock. With hundreds of temples, authentic northern eats, and low-key vibes, your vacation in Chiang Mai will be refreshing and exciting all at the same time. While many people head to northern Thailand for its lush jungles, local hill tribes, misty waterfalls, and elephant sanctuaries, there's plenty to do in this little city that will keep you busy and wishing you could extend your vacation in Chiang Mai.  
When you stay in Chiang Mai, opt for accommodation in the Old City. It's a one-mile-by-one-mile square inside of a moat and old gated walls that still subtly remain. It's where tourists flock, vendors set up street food carts, and where you can find little cafés and massage parlors nestled between mazes of alleys. There's luxury hotels, adorable guesthouses, and backpacker hostels for any type of adventurer.
Here are 7 top things to do in Chiang Mai.
1. Visit The Temples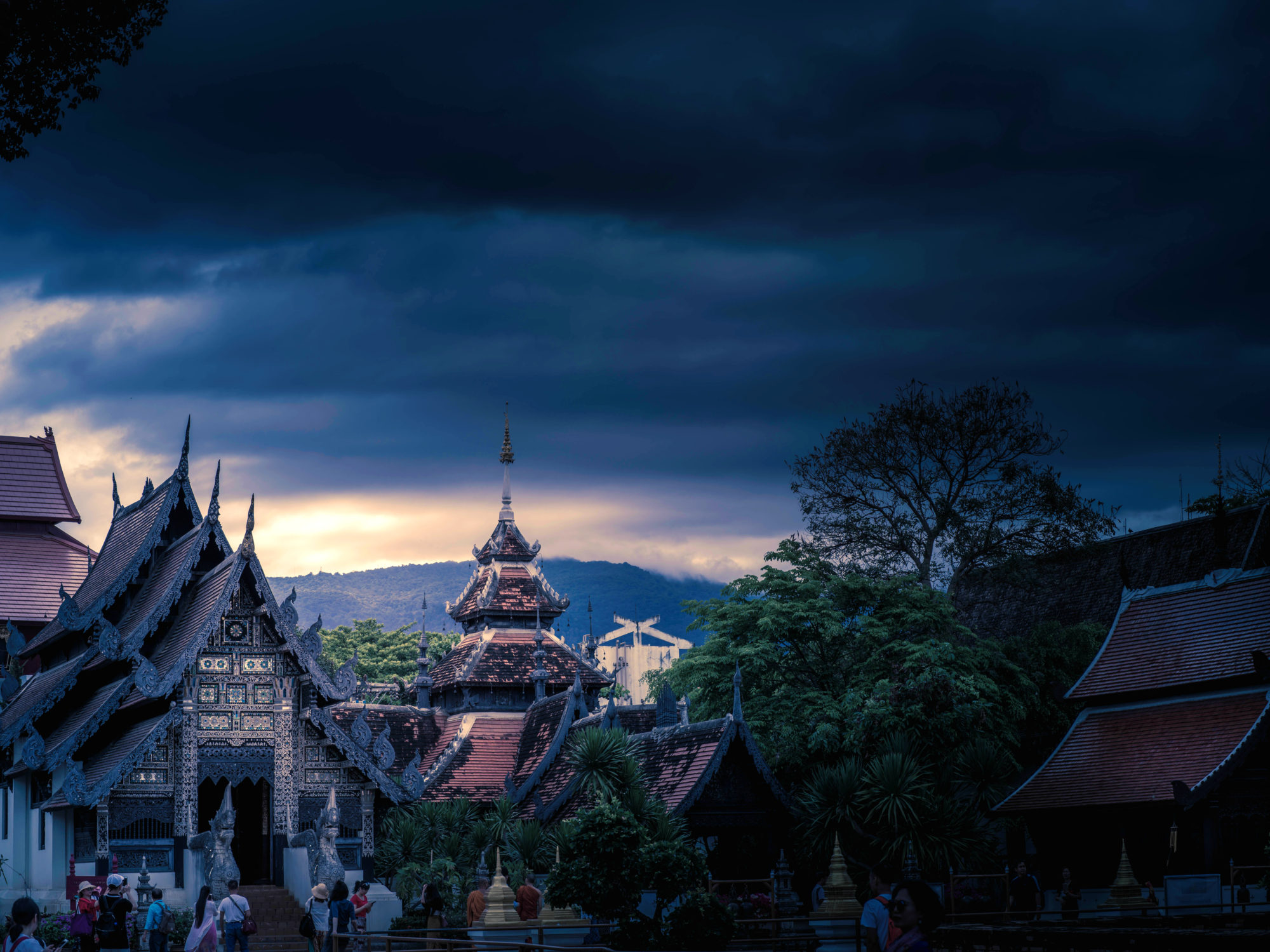 There's no shortage of stunning temples in and around Chiang Mai. In fact, there are approximately 300 Buddhist temples. Near the old city you will find beautiful shiny temples peeking out around various corners and entrances. While entry is typically free or just a small fee, make sure to bring something to cover your knees and shoulders. A must-see temple just on the mountain to your west is Wat Phra That Doi Suthep. You can hike for 30 minutes along the Monk's trail from the base at Suthep Alley Road and stop for a coffee at Wat Pha Lat. From there you can either snag a Songthaew (red truck) for just 40 baht from the main road or hike the remainder of your journey. The temple on top has views of the entire city.
2. Bike Around The City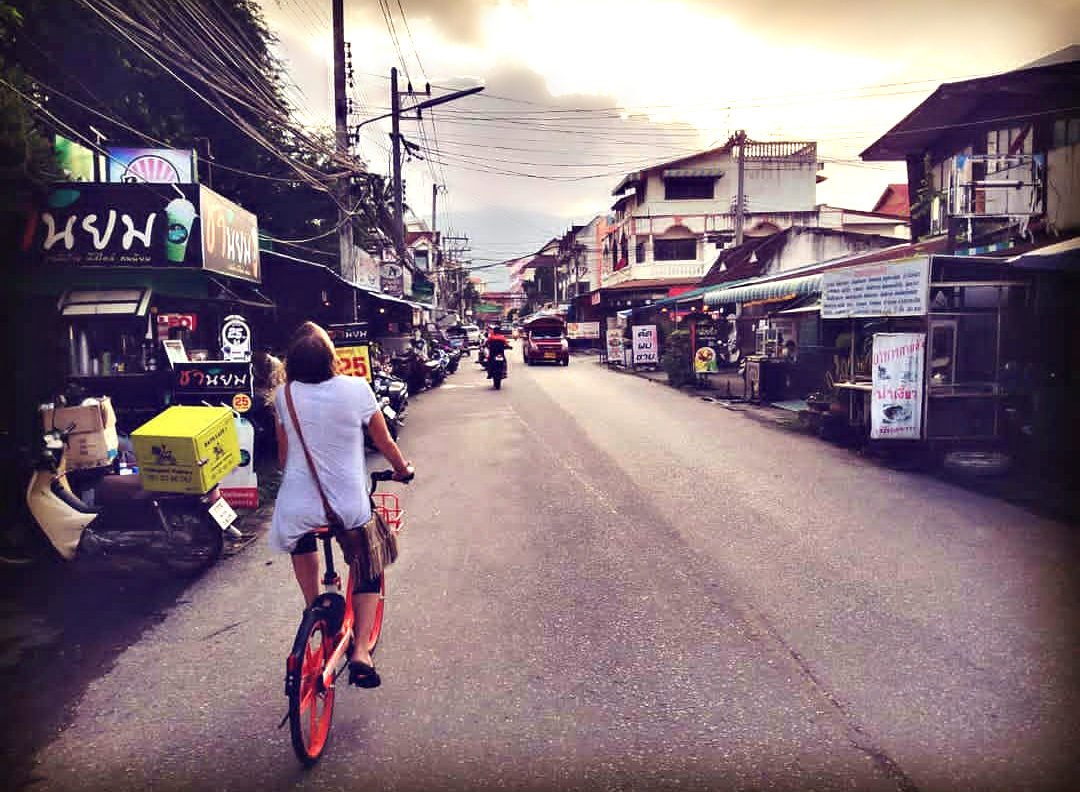 You can easily rent a bicycle and peddle your way through the town. The city is small, flat, and easy to navigate. You may find yourself popping into little remote corners where you can find cute hidden gems. You can bike northwest to Huay Kaew Waterfall or bike east towards the Mae Ping River. If you're feeling that you want a bit of guidance on your cycling venture, sign up for a city bike tour or mountain biking expedition.
3. Shop At The Night Markets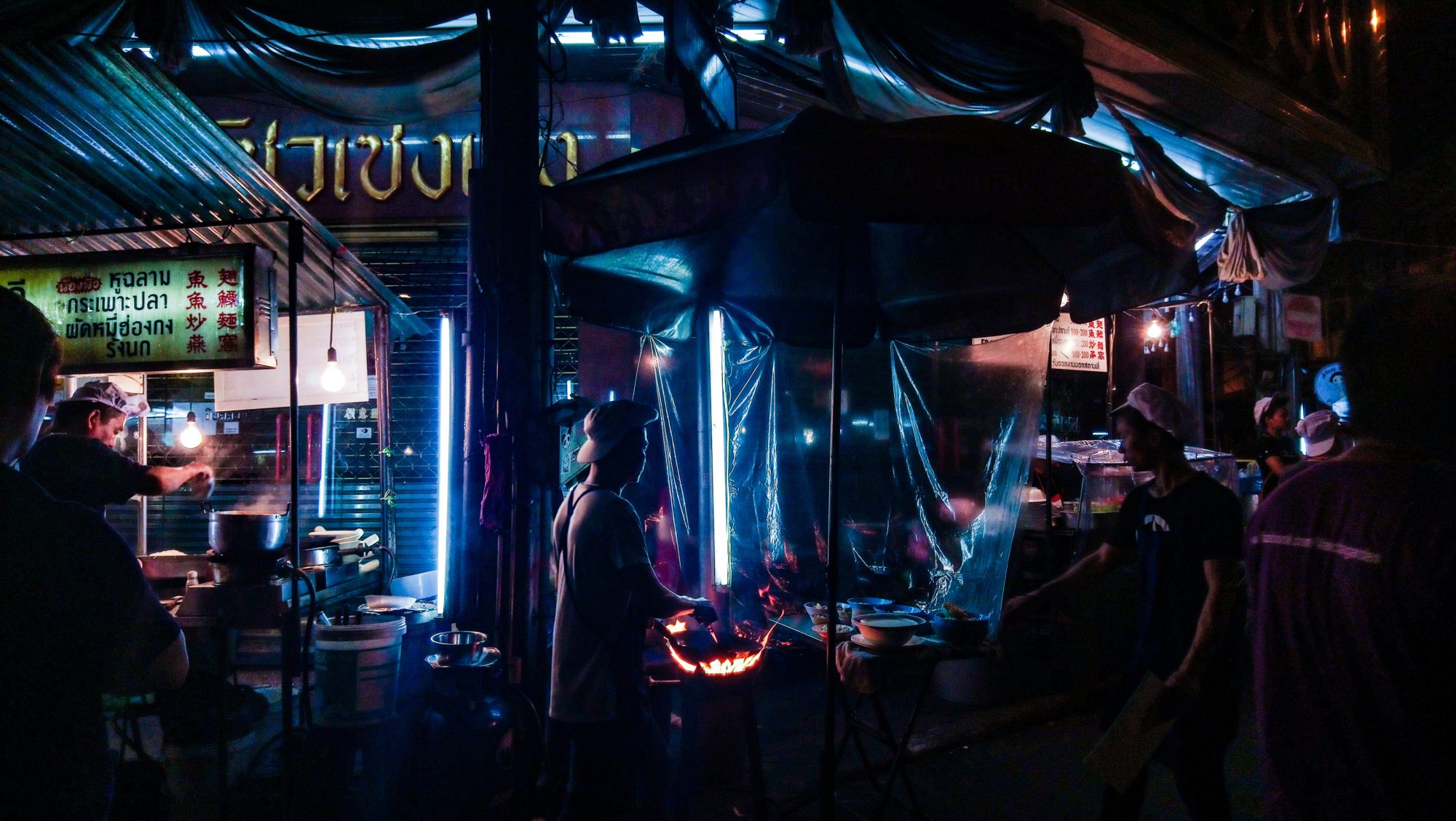 Chiang Mai is all about the markets. It would be impossible to visit the city and avoid them. Every day there's lively evening markets offering street food, massages, clothing, trinkets, and art. If you make it to Chiang Mai on the weekend you can join the heaps of crowds looking for their sweet deals. You'll be jam-packed shopping side by side with fellow tourists. In this case, you may fancy grabbing an hour foot massage on the streets for about $5 while watching people go by. The Saturday market is a bit less hectic as it is just south of the old city and nearby the delish street vendors. It's a bit more spacious and if you head far enough south, you can catch the police officers singing karaoke! Even if you don't make it on the weekend you can head to the Chiang Mai's Night Bazaar any day of the week, Warorot Market or Jing Jai Market for even better discounts, and the markets near Chiang Mai University that cater to the local youngsters in the area. Want to test out your haggling skills? "Lot dai mai?" will be your key phrase to get a better deal.
4. Eat The Street Food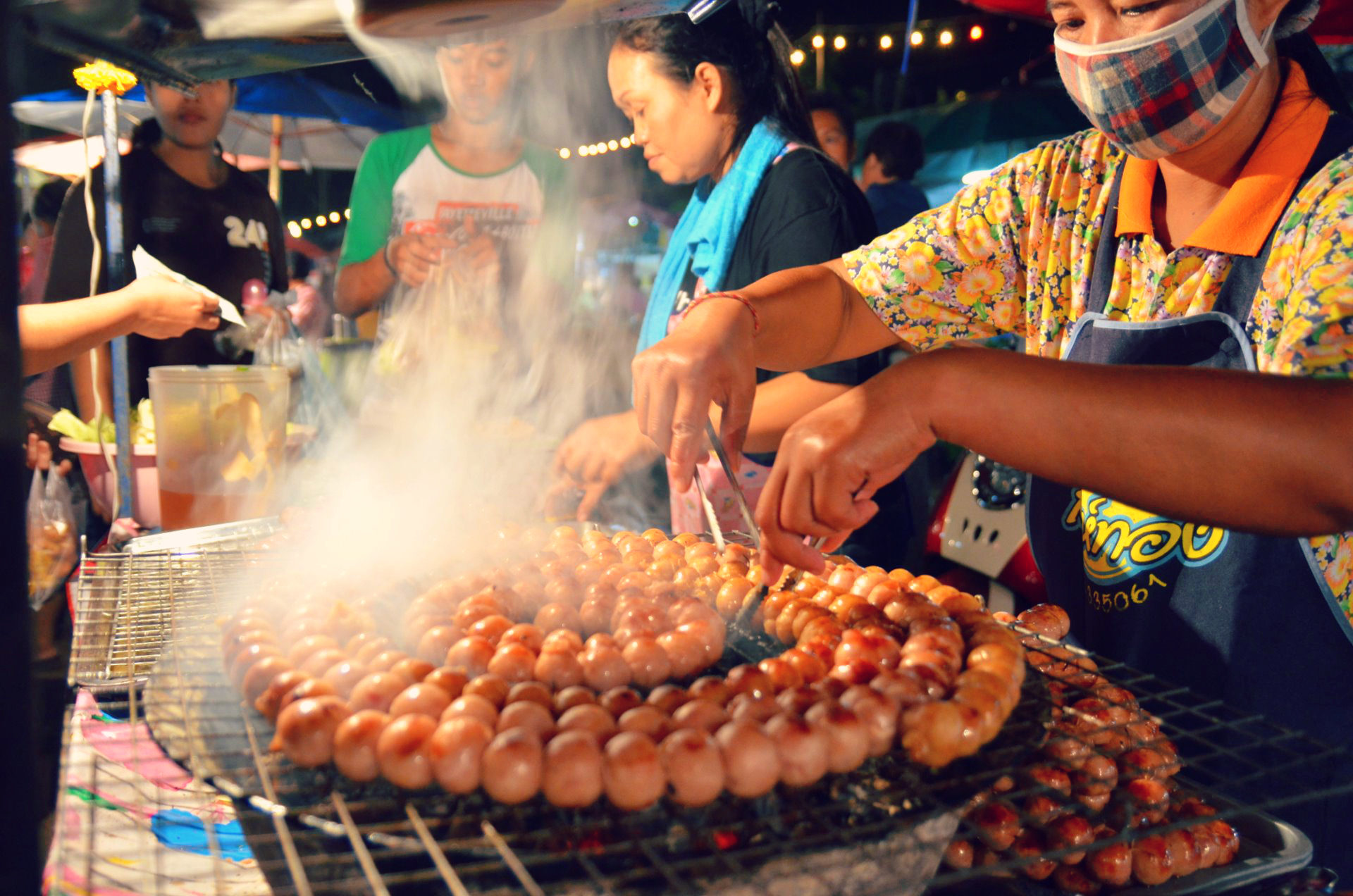 Northern Thai food will transform your taste buds. Thai food is more than just your go-to pad thai dish that your order from your favorite chain restaurant back home. From Khao Soi to Sai Ua to Gaeng Hang Lay you'll have to test out the food yourself. Although the food may be a bit spicy for your liking, it's all worth a shot. "Mai pet" means to not add spice if you're feeling a tad sweaty already. Whether you are meandering around the north gate of the old city and make it to the famous "Cowboy Hat Lady's" stall for some pork or are eating yourself into a food coma around the south gate, you'll have plenty to keep your taste buds entertained. Pork noodle soup, spring rolls, mango sticky rice, fruit shakes, mystery meat sticks, and more! The second best part of eating street food in Chiang Mai is that each dish will typically be in the $1-$3 range, which makes eating all the authentic food one of the top things to do in Chiang Mai!
5. Take A Thai Cooking Class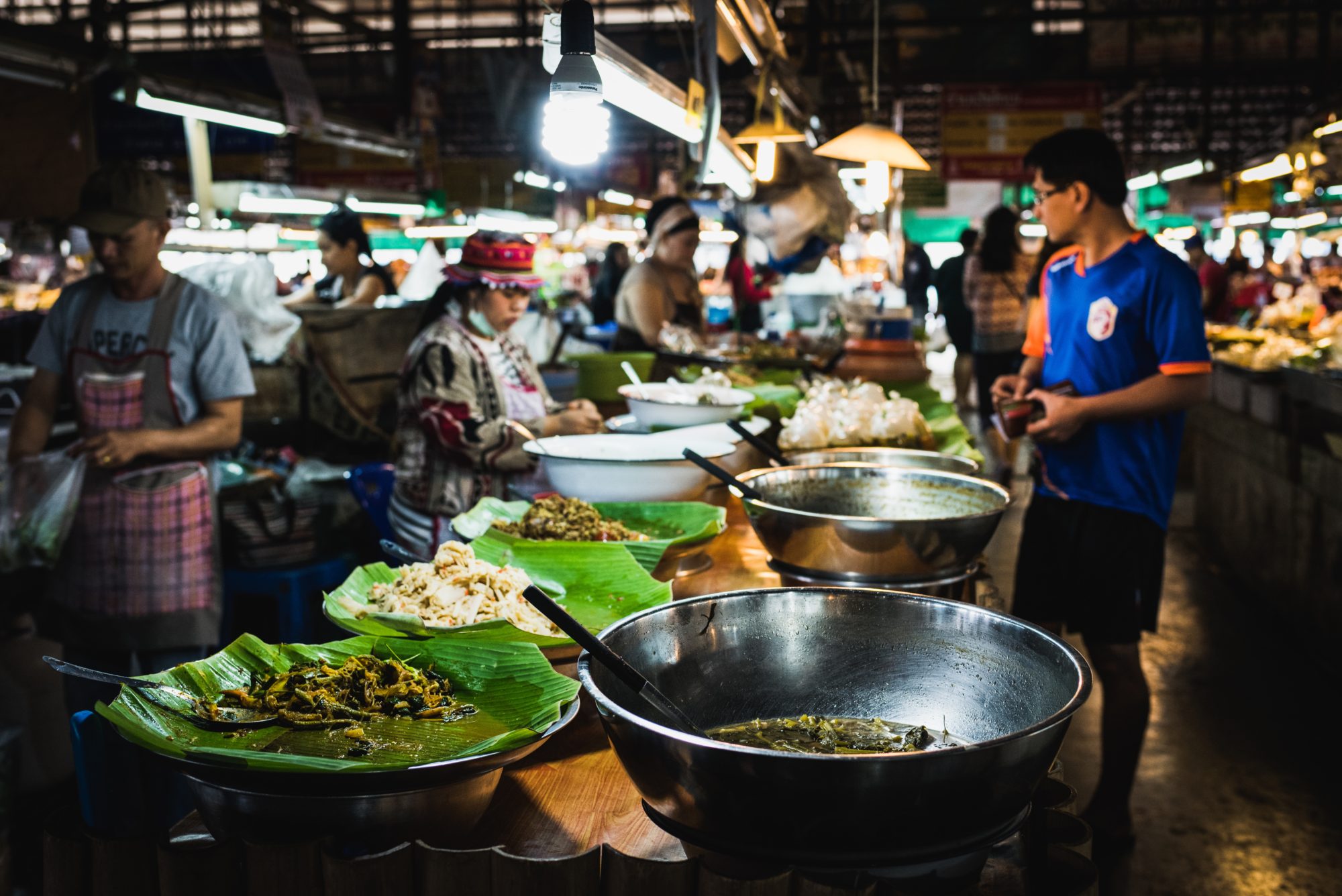 Now that you ate all of that street food you need to learn to make it, right? RIGHT! Thai cooking classes will make you feel like a professional chef, even if only for a day. Sign up for a local cooking class and learn all about the food you love to eat. Many cooking classes in Chiang Mai will offer full or half day excursions which include shopping in local markets, hearing the background on different ingredients, and giving you step-by-step guides on how to cook like a Thai. Not only that, you'll be able to take recipes home with you and give it a go when you feel that you crave a bit of that spice.
6. Come For The Festivals
If your vacay plans are somewhat lenient, check your calendar and plan accordingly as two of the best festivals in Thailand are worth celebrating in Chiang Mai. In mid-April is Songkran festival which is a three-day nationwide water fight welcoming the new year and rainy season. November is brightly lit by the famous lantern festival, Loy Krathong. Watch thousands of lanterns float up to the sky or along the river. For Thai locals, it signifies a new fresh beginning into the new year.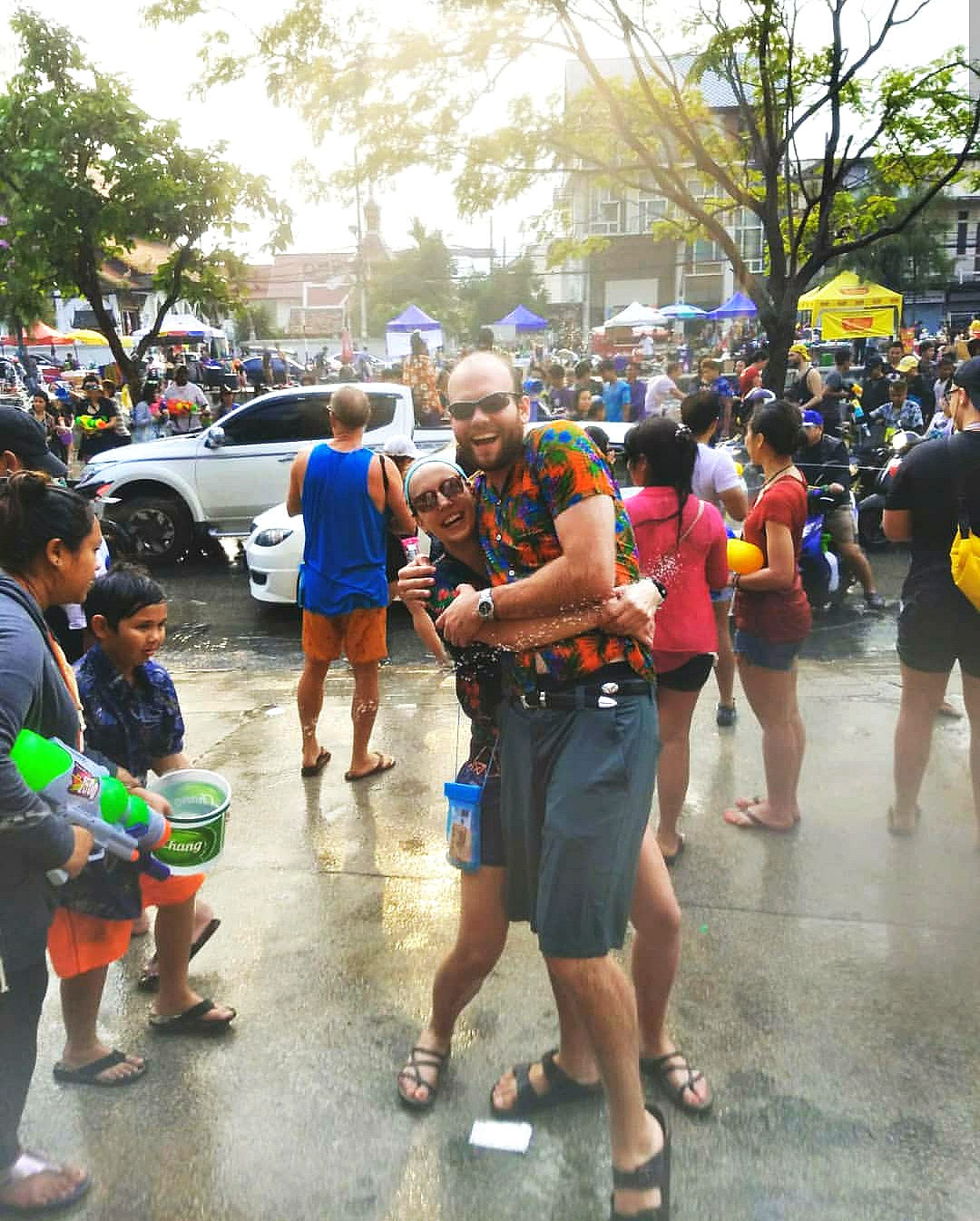 If possible, avoid coming from the end of February through early April. It is the smokey season and is not as glamorous to travel up north when the rice fields nearby are all being burned to prep for a new season of crops.
7. Sabay Sabay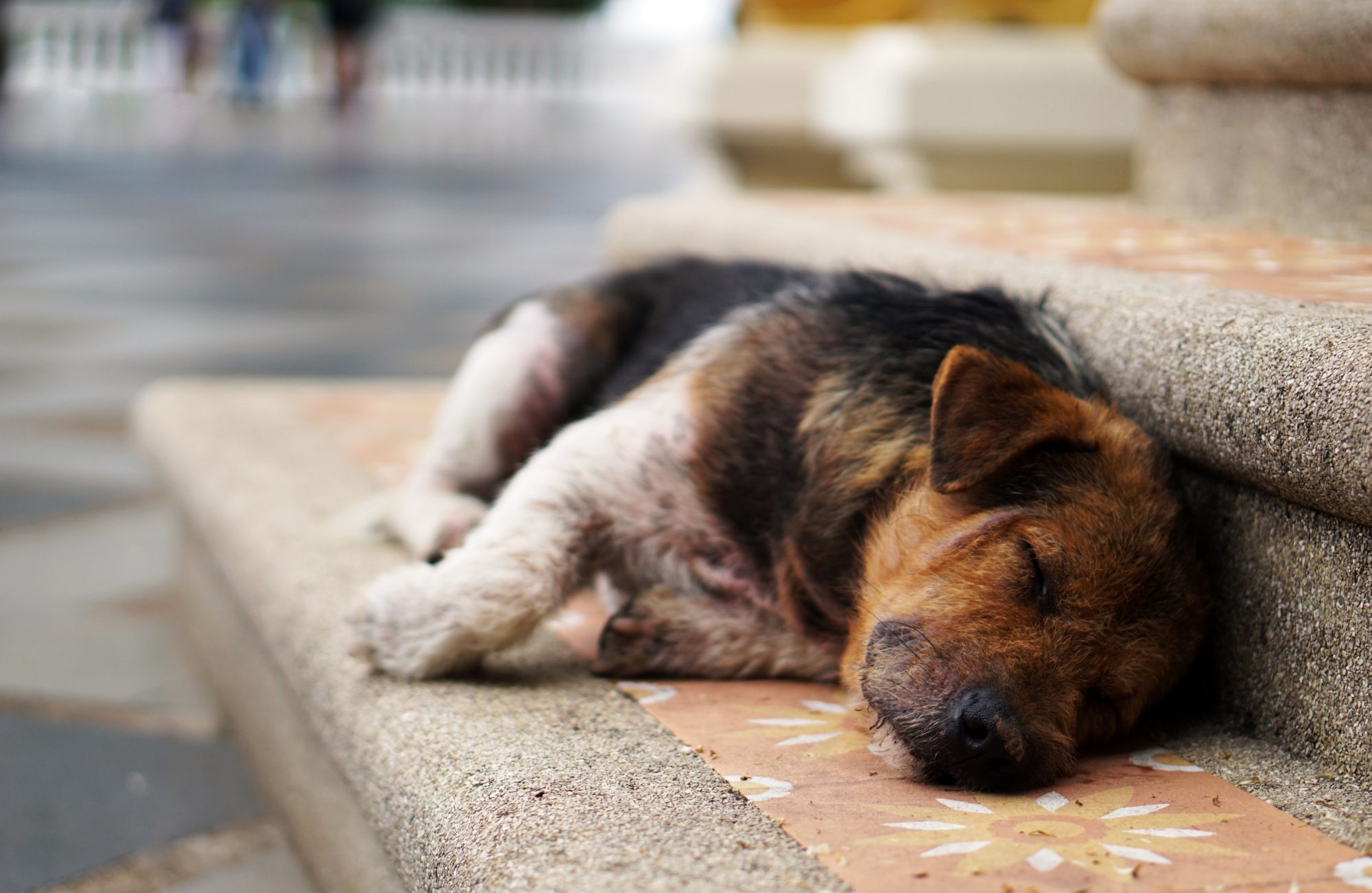 Or in other words, relaaax! Chiang Mai doesn't need to be go-go-go. It's great to spend time here and unwind on your refreshing trip away. You can go for a lazy picnic in the huts at Huay Tung Tao, you can do free yoga at Buak Hard Park in the mornings, you can find various pools around the city, or you can simply go for massages all day long. The city is small enough to not feel overwhelmed by having too much to do. So enjoy some R&R while traveling through Chiang Mai.
Overall, don't over-plan your Chiang Mai adventure. There are many top things to do in Chiang Mai not mentioned here, so you can go with the flow and find many things to do upon arrival. Eat the food, explore the markets, and take photos of the temples.
Also, if you want to get out of the city for a bit and dive into nature, Chiang Mai offers loads of outdoor adventures for your perfect vacay.