You're so close on deciding to visit Ireland—perhaps you've already decided. But maybe you need just a little more information about this wonderful island to give you that extra nudge and reason to go. But what is this nudge? The nudge is all the gorgeous towns in Ireland you NEED to see.
Below is a list of 15 of them. Some of them are absolutely amazing and, should you visit Ireland, these towns provide a great chance to discover something unique, authentic and rich in Irish culture.
This side of Ireland simply should not be missed if you want an unforgettable trip. So, let's go boyo! Here's our list of 15 gorgeous towns in Ireland you need to see:
1. Adare
16 km south-west of Limerick, Adare has the reputation of being one of Ireland's prettiest villages. This is primarily due to the quaint thatched cottages that will make you feel like you've gone back in time.
Nearby, in the middle of a park, stands the superb neo-Gothic castle of Adare Manor. For two centuries it was the residence of the Counts of Dunraven, but today it functions as a hotel.
2. Dingle
Dingle is a small fishing village in the county of Kerry in the south of the country, where you can experience the most authentic Irish pubs and tales of sailors just landed on land.
It is worth exploring both the town and the marvelous surrounding peninsula of rolling green hills—in Ireland there are 40 shades of green—and ruins of ancient castles adding extra sparkle to this enchanting land.
Nearby to Dingle, Conor Pass, one of the highest Irish mountain passes that actually has a road going through it, would be a great addition to any Ireland road trip.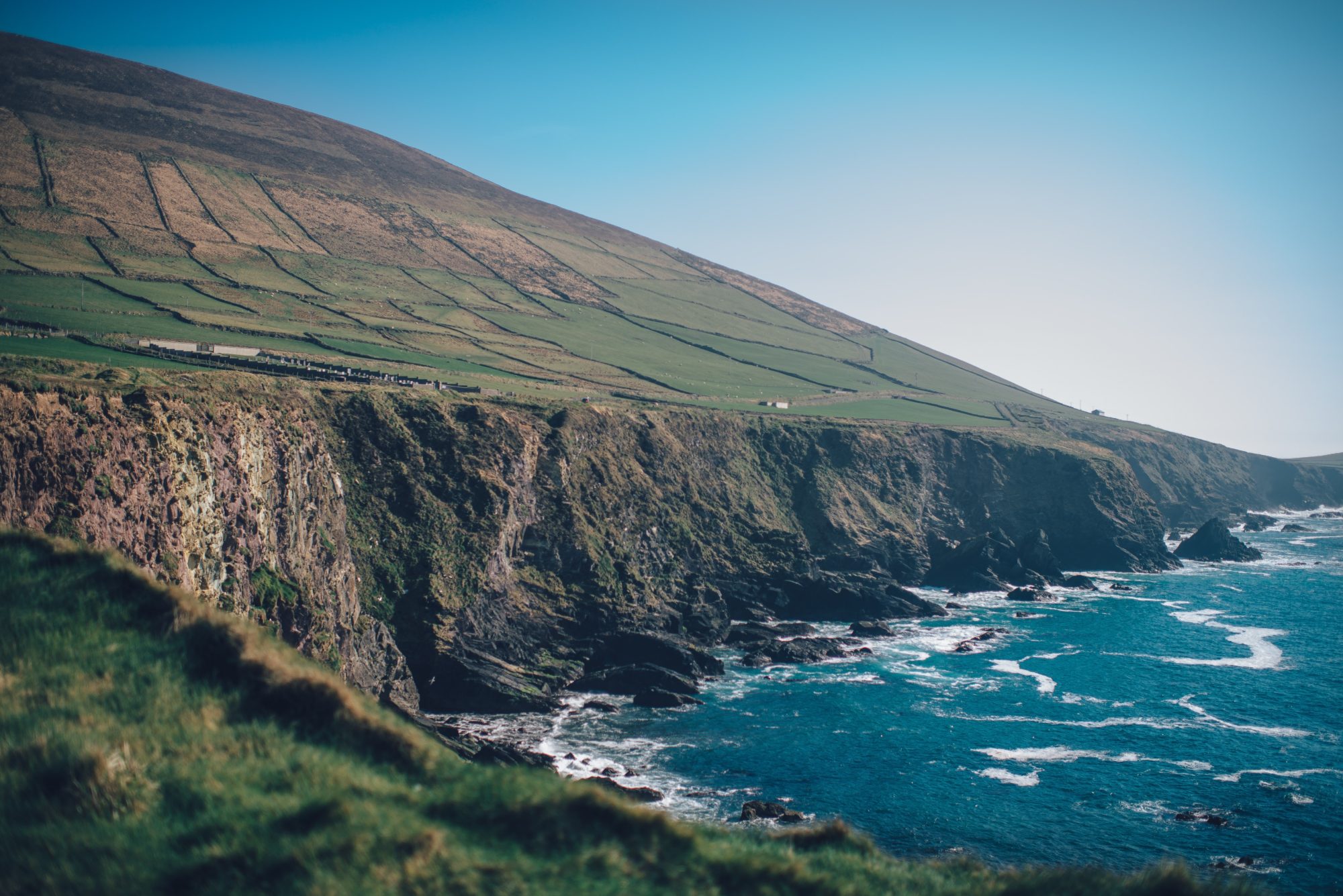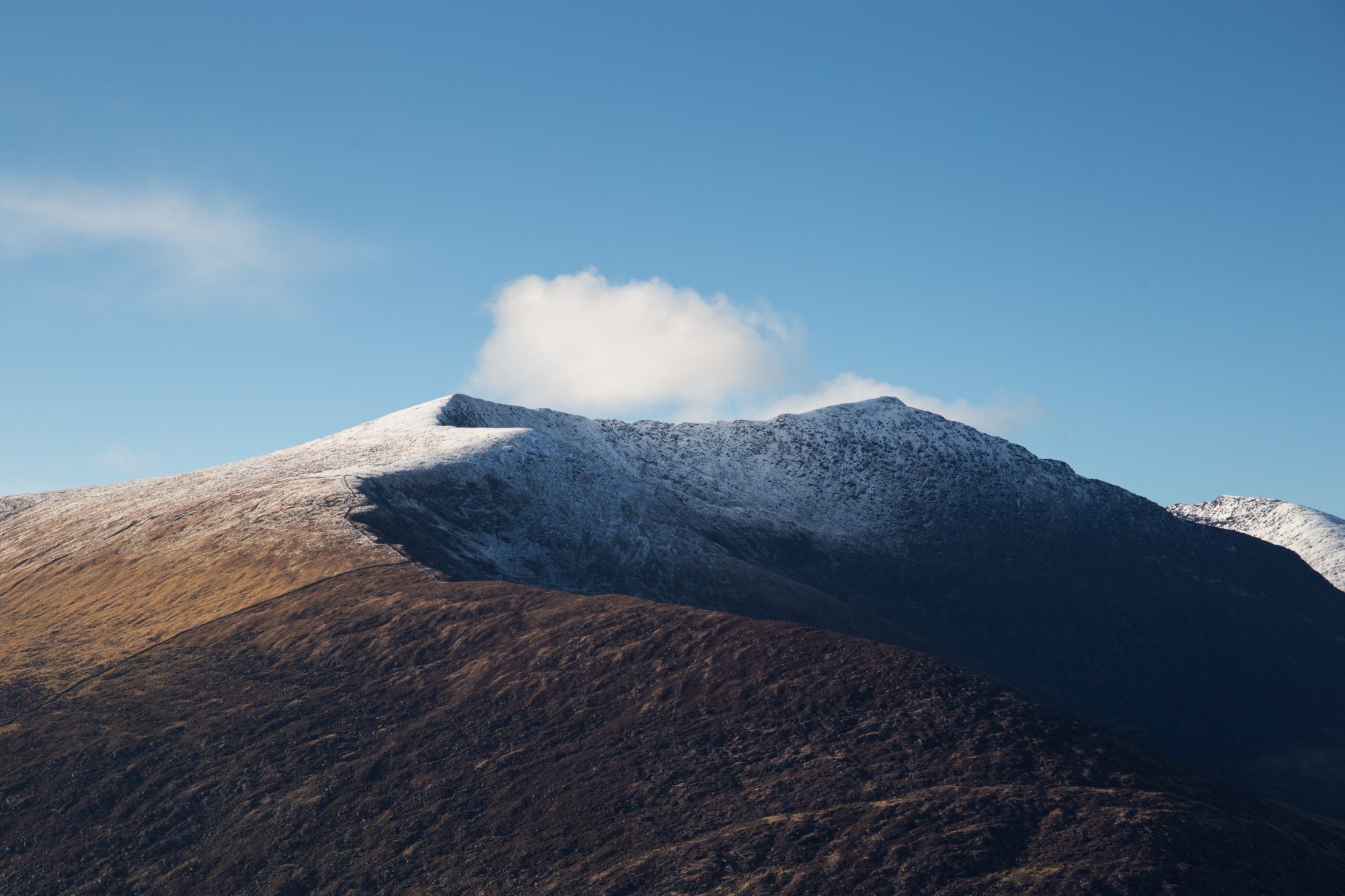 3. Lahinch
If you like surfing then Lahinch is for you. With its own surf schools, seaside atmosphere and hearty local bars, Lahinch will make for an ideal adventurous weekend filled with both relaxation and fun.
Once you've come off the waves and dried down there are plenty of great bars (such as O'Looney's Bar & Restaurant) for a warm evening meal and a great pint of beer. Highly recommended also comes Flanagans Bar.
You're also only a 15-minute drive away from the Cliffs of Moher—a truly world-famous place of natural beauty located so close to one of the most gorgeous towns in Ireland…how convenient!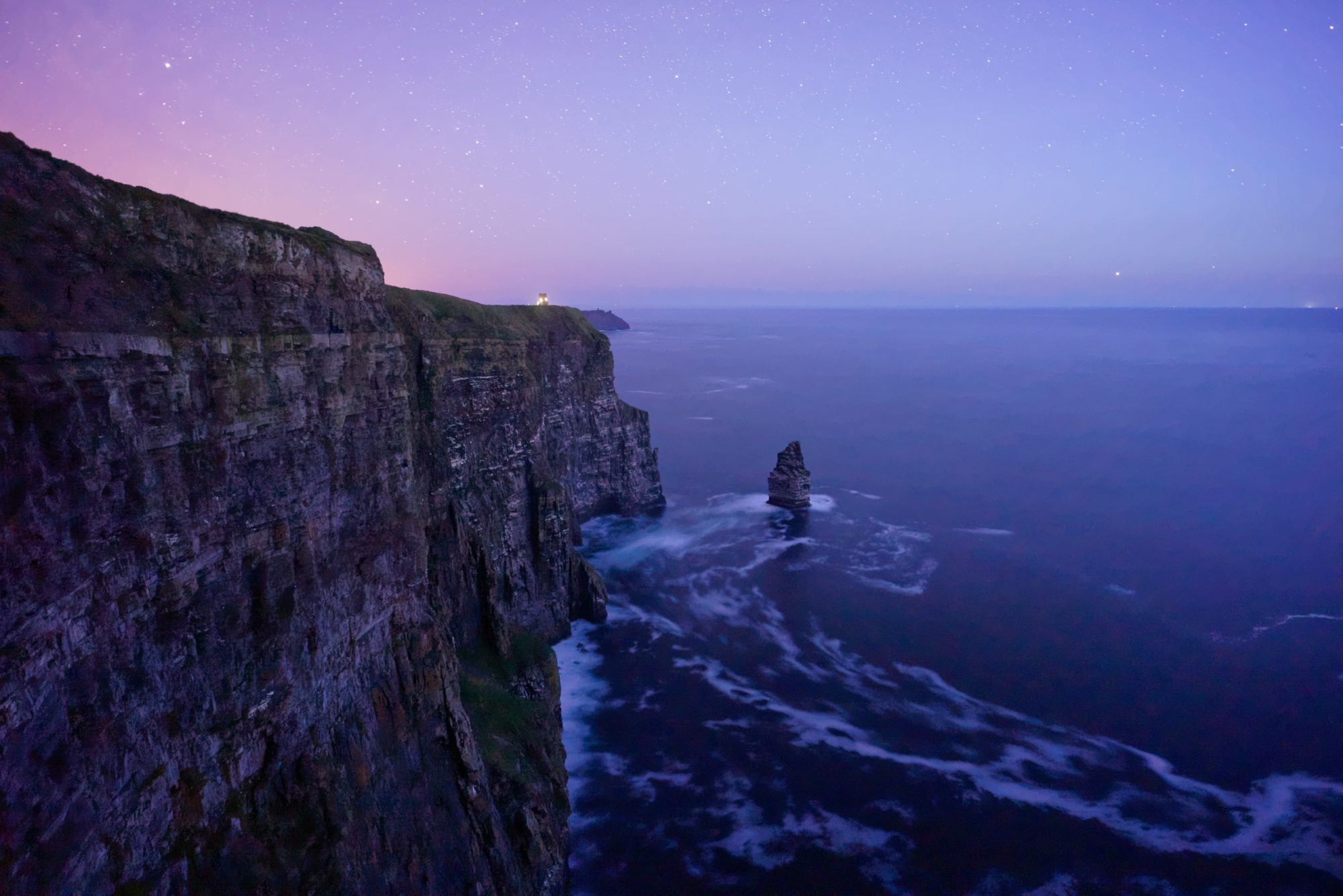 4. Kilkenny
Kilkenny, a medieval town in the southeast of Ireland, is famous all over the world for the production of its exquisite Kilkenny beer.
The marvelous medieval castle and the artisan shops that produce wool, leather and fine wooden artifacts only make the place extra charming.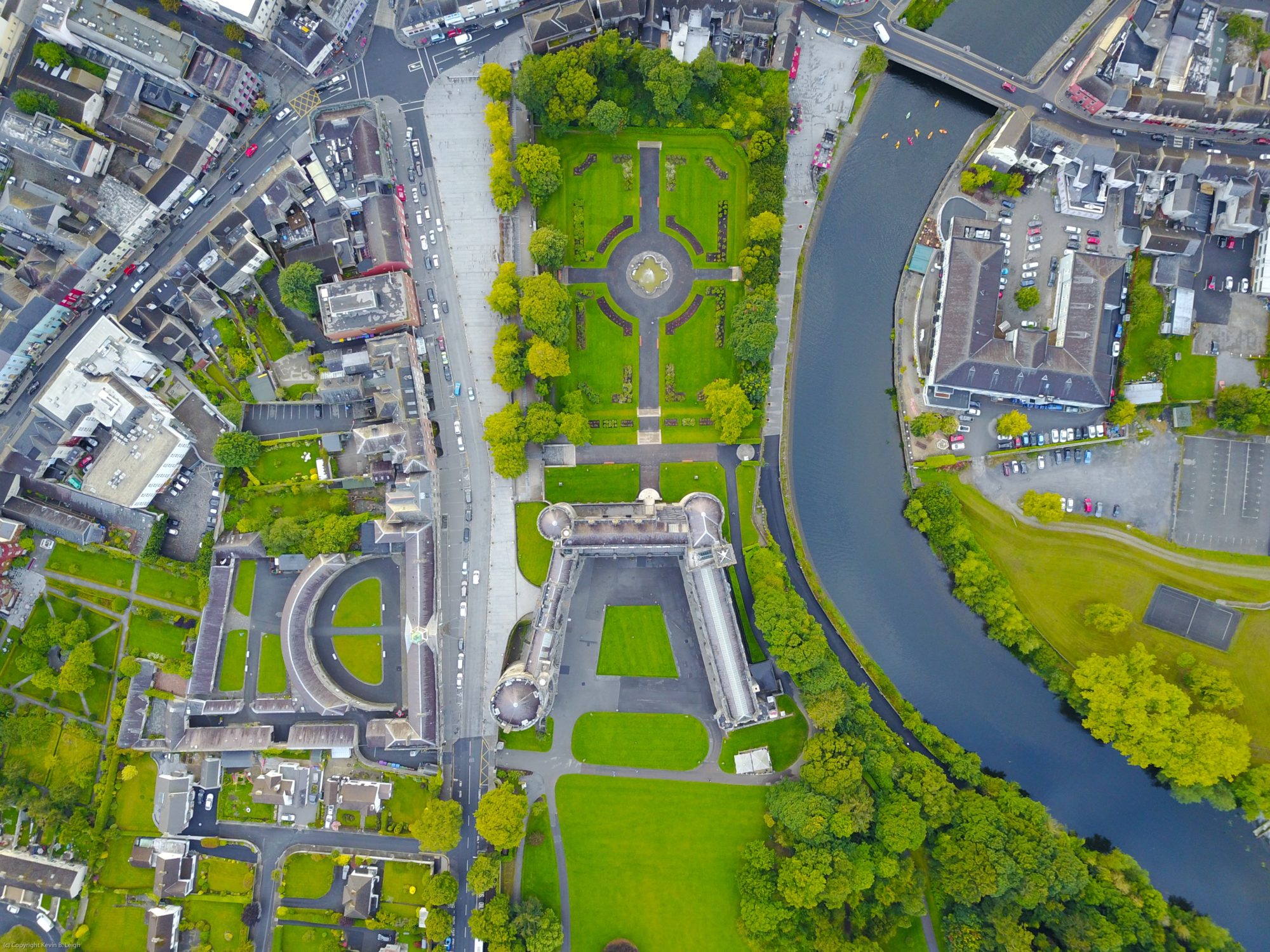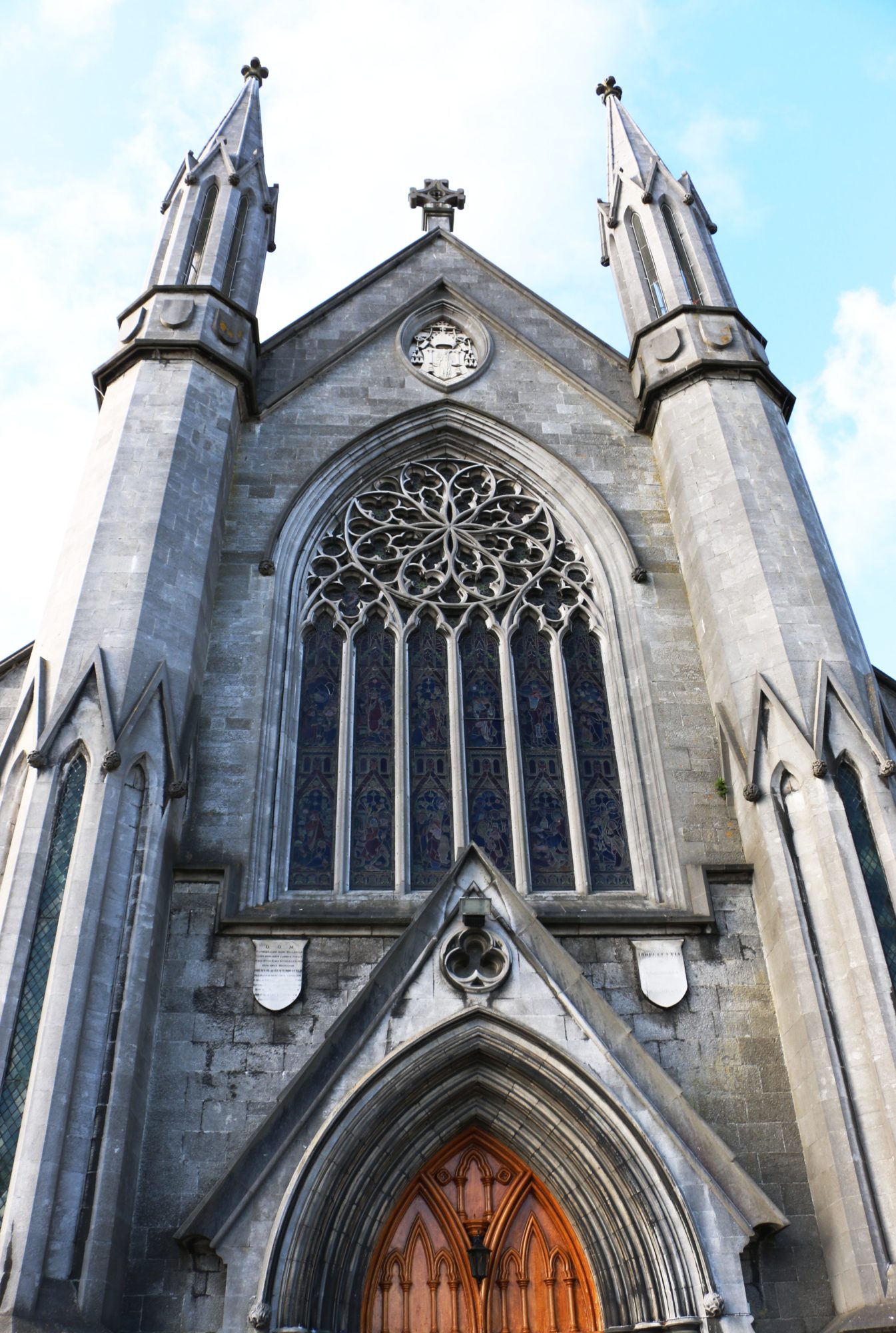 5. Galway
Although technically a city rather than a town, Galway is the youngest and liveliest city in Ireland—and it deserves a wee mention here.
Consisting of many pubs and traditional Irish music festivals, one can experience the most enjoyable atmosphere.
But if fun in the city is not your sort of thing, then the idyllic county that surrounds the city offers awesome countryside adventures.
You may even want to check out Connemara National Park, a place filled with lakes, mountains and heathland—while it may be around 1.5 hours away by car, it'd make for a great day trip if you want some fresh air and stunning views.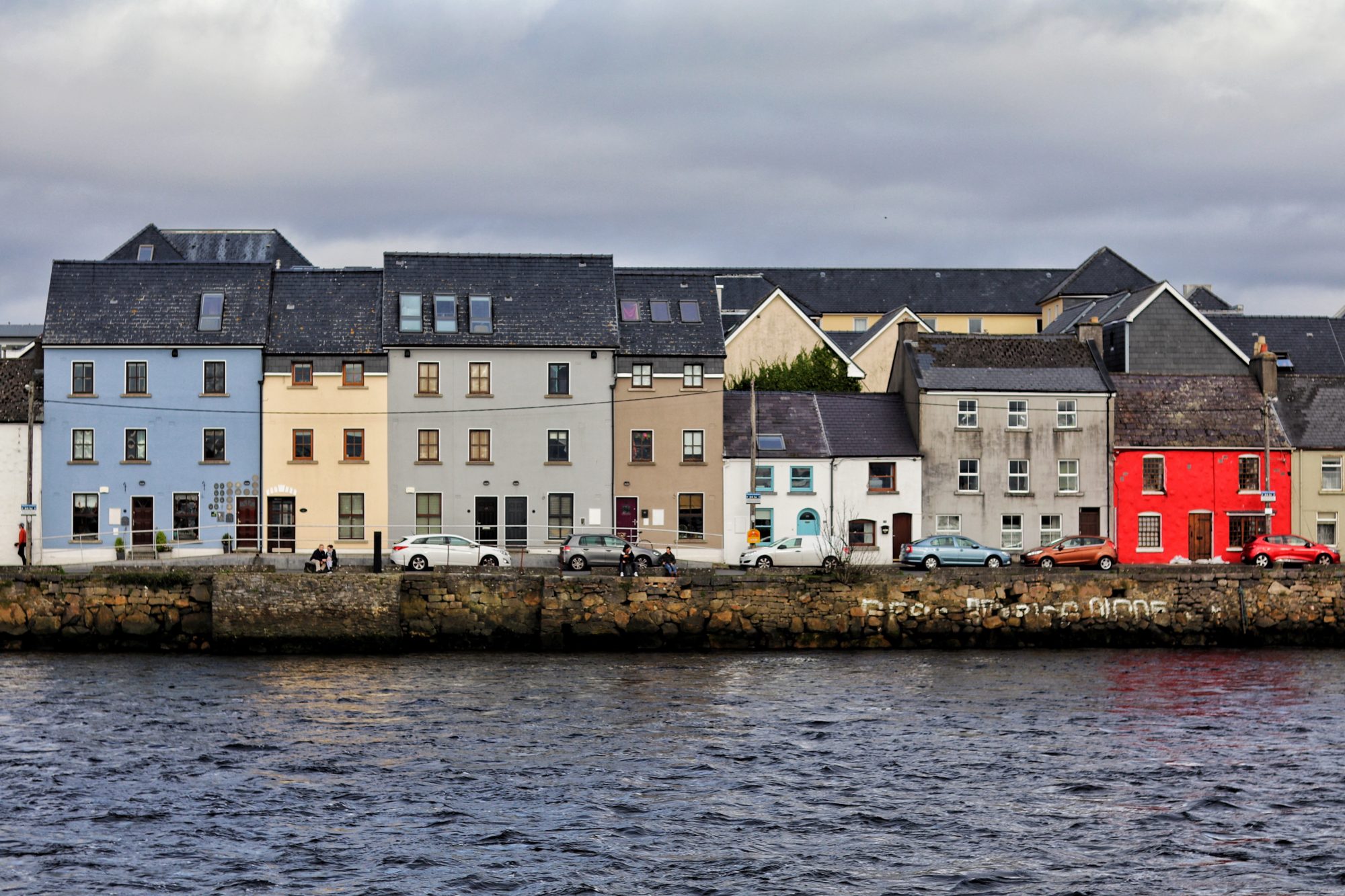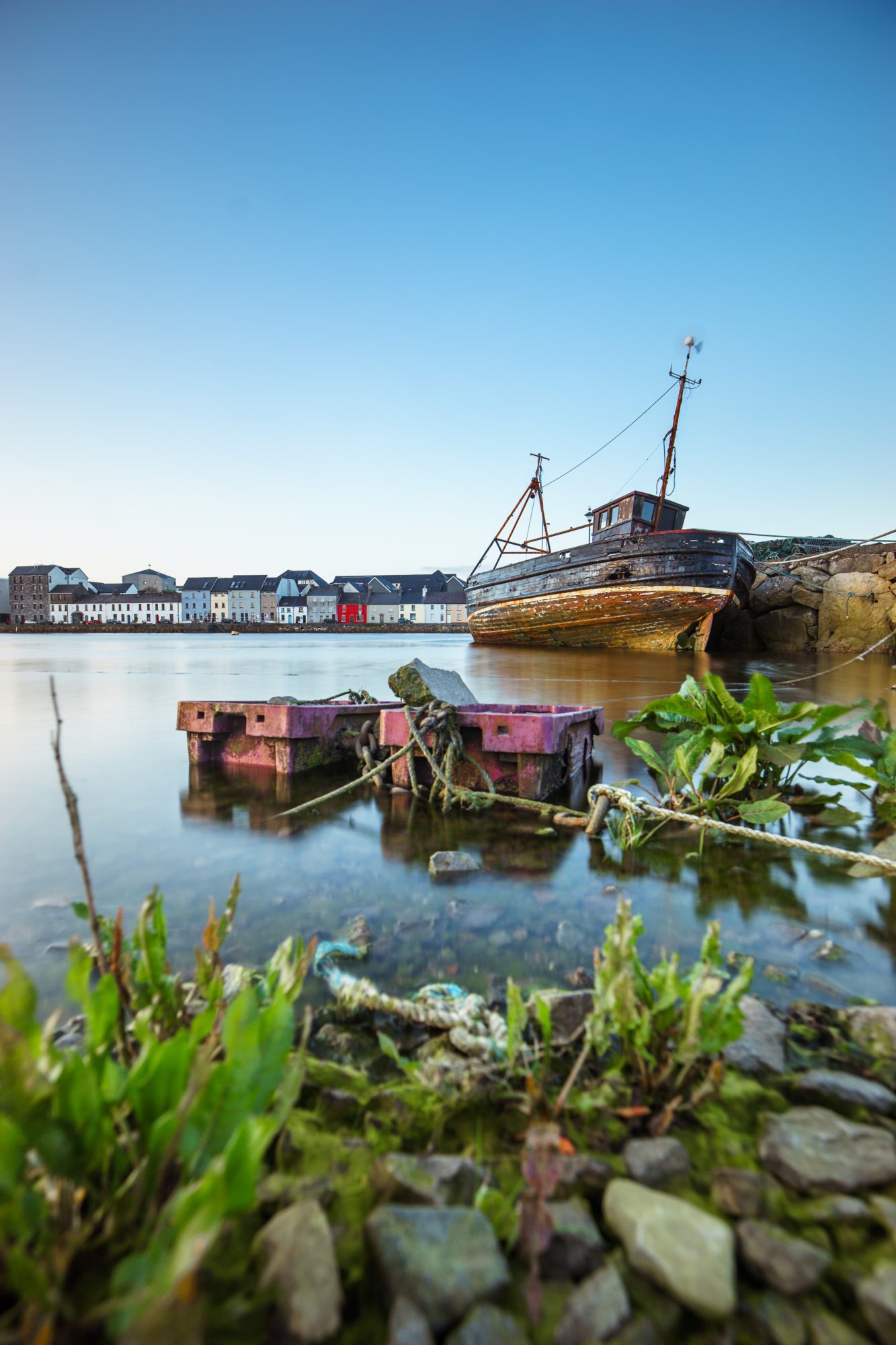 6. Westport
Westport is one of those Irish towns that will remain in your heart: with its steep uphill streets with small pretty squares, the Georgian facades of shops that make up a colorful kaleidoscope, the gurgling river with stone bridges adorned with flowers, the many cozy pubs, and the calm and peaceful atmosphere that will make you feel at home.
Stop by at night to witness Westport's strong love for traditional music in one of its many pubs, while during the day enjoy its subtler charm as it soothes your soul with the bright colors that adorn many of its humble lodgings.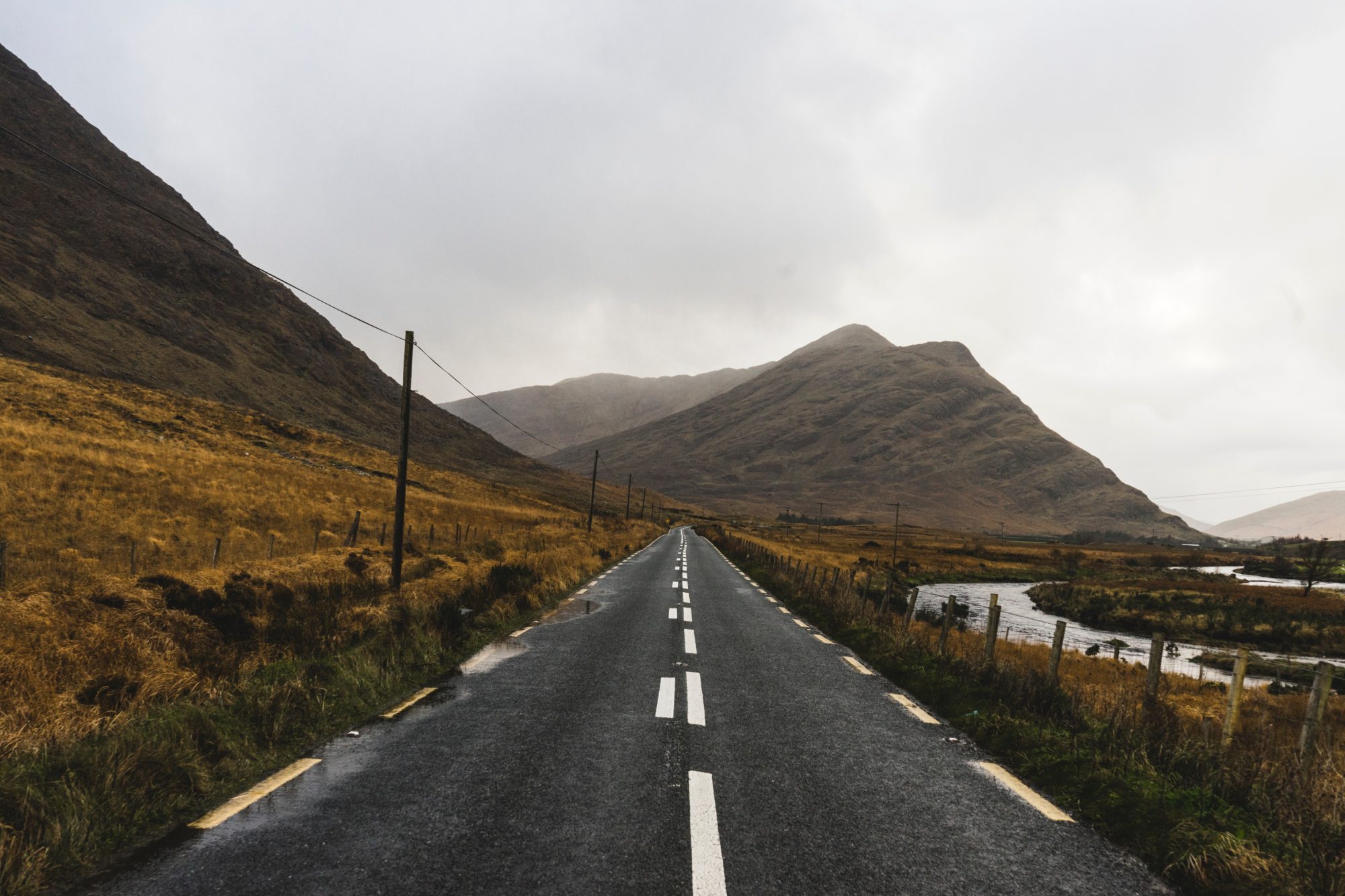 7. Dalkey
Dalkey is actually one of the most wealthy suburbs in Dublin. Alright, so perhaps you're wondering why I've just mentioned Dublin in this list—hardly a hidden gem, right?
While that might be true, in reality, there are lots of hidden gems around and within Dublin, and Dalkey is just one shining example.
Dalkey was founded as a Viking settlement along (repeat: LONG) time ago and became a lively port during the Medieval era. As a result, it is steeped in history and features, for example, a 10th Century church and 2 Norman castles.
Located near the sea, Dalkey is extremely picturesque. Is it any wonder why Bono, Enya and Van Morrison all live nearby? You'll know what we mean if you visit it for yourself.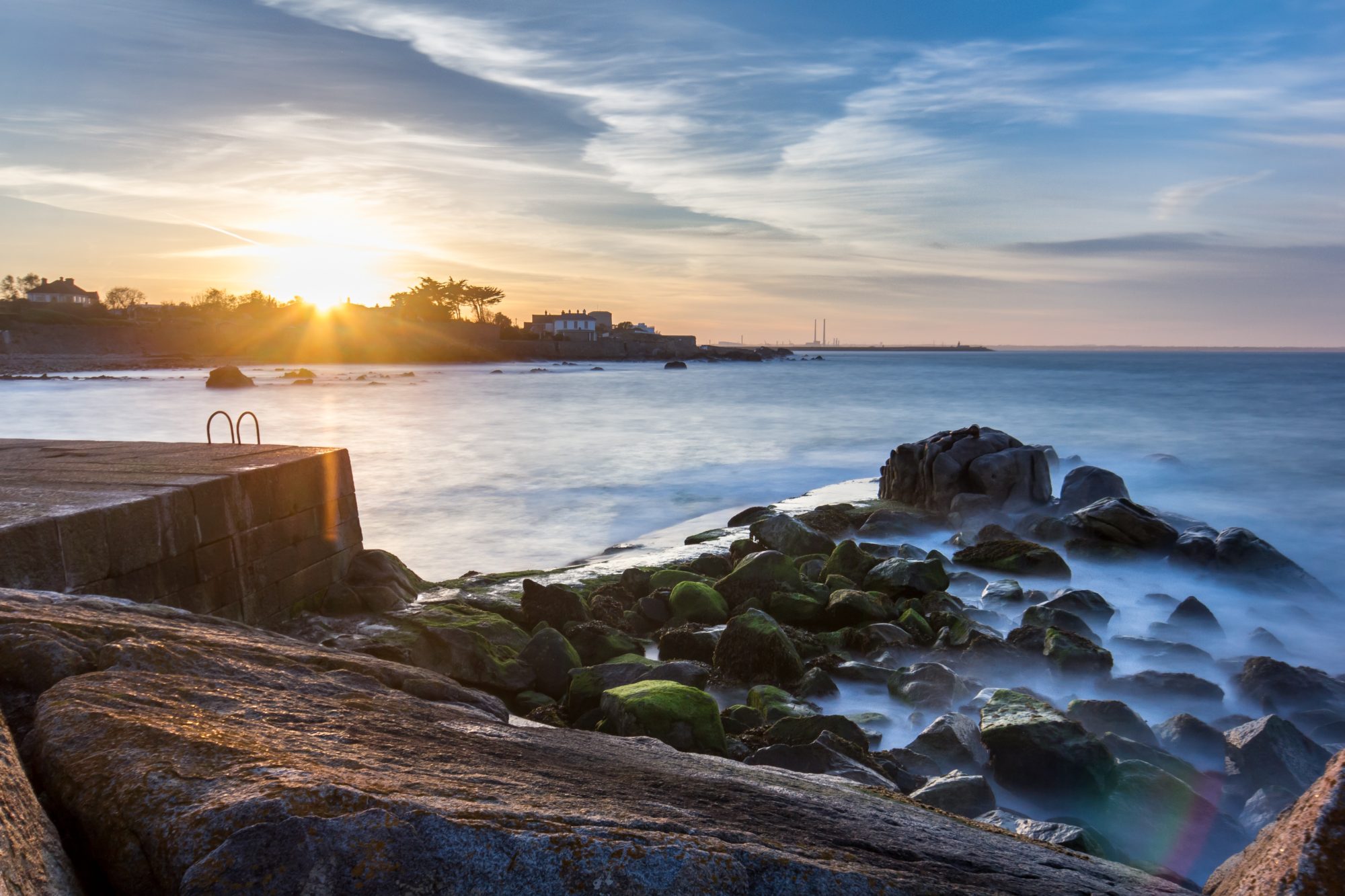 8. Carlingford
An ancient and picturesque fishing village located between the Cooley Peninsula mountains and the Carlingford Lough, Carlingford is a place rich in history. It still retains its medieval charm despite recently developing an exclusive holiday resort.
Carlingford, truly one of the more gorgeous towns in Ireland with its narrow lanes and small streets, has lots of things to see such as King John's Castle, its Dominican Friary, and The Mint.
9. Lismore
A small town on the Blackwater River at the foot of the Knockmealdown Mountains, Lismore is dominated by Lismore Castle, which has been the residence of the Dukes of Devonshire since 1753 and whose gardens are open to the public.
Worth seeing is Saint Laryore Cathedral, Lismore Castle Gardens, Lismore Heritage Center, Lady Louisa's Walk and Town Walk.
https://www.instagram.com/p/BidEA_ohMG7/
https://www.instagram.com/p/BqI0PmMlNaf/
10. Clonakilty
A pleasant town in the western county of the county, Clonakilty can be taken as a base to explore the peninsulas and beautiful beaches to the south.
The town is distinguished by the traditional music played in many of its clubs and is perhaps best known for being the birthplace of the Republican leader Michael Collins, the remains of whose house are still visible.
11. Ardmore
One of the most gorgeous towns in Ireland and a famous seaside resort, Ardmore offers a beautiful beach and some interesting buildings, as well as lively pubs and opportunities for long walks in the hills. On the hill next to the village is a monastery founded in the 5th Century by St Declan.
(We're 99% sure the image below is Photoshopped, but nonetheless, we thought this was pretty cool when we searched for "Ardmore" on Instagram!)
12. Cobh
A port town 23 km south-east of Cork, Cobh is located on an island in Cork Bay. Its colorful 19th Century houses evoke the ancient prosperity of what was the great port of the transoceanic line of Cork.
It is here that many emigrants embarked under painful conditions to escape famine and find their fortune in America.
Right here the Titanic made its last stop on April 11, 1912, before the unfortunate inaugural cruise in the Atlantic Ocean: the town boarded 113 passengers that day, while one passenger, John Coffey (who had boarded in Southampton, England) decided to leave the ship and thus narrowly escaped death.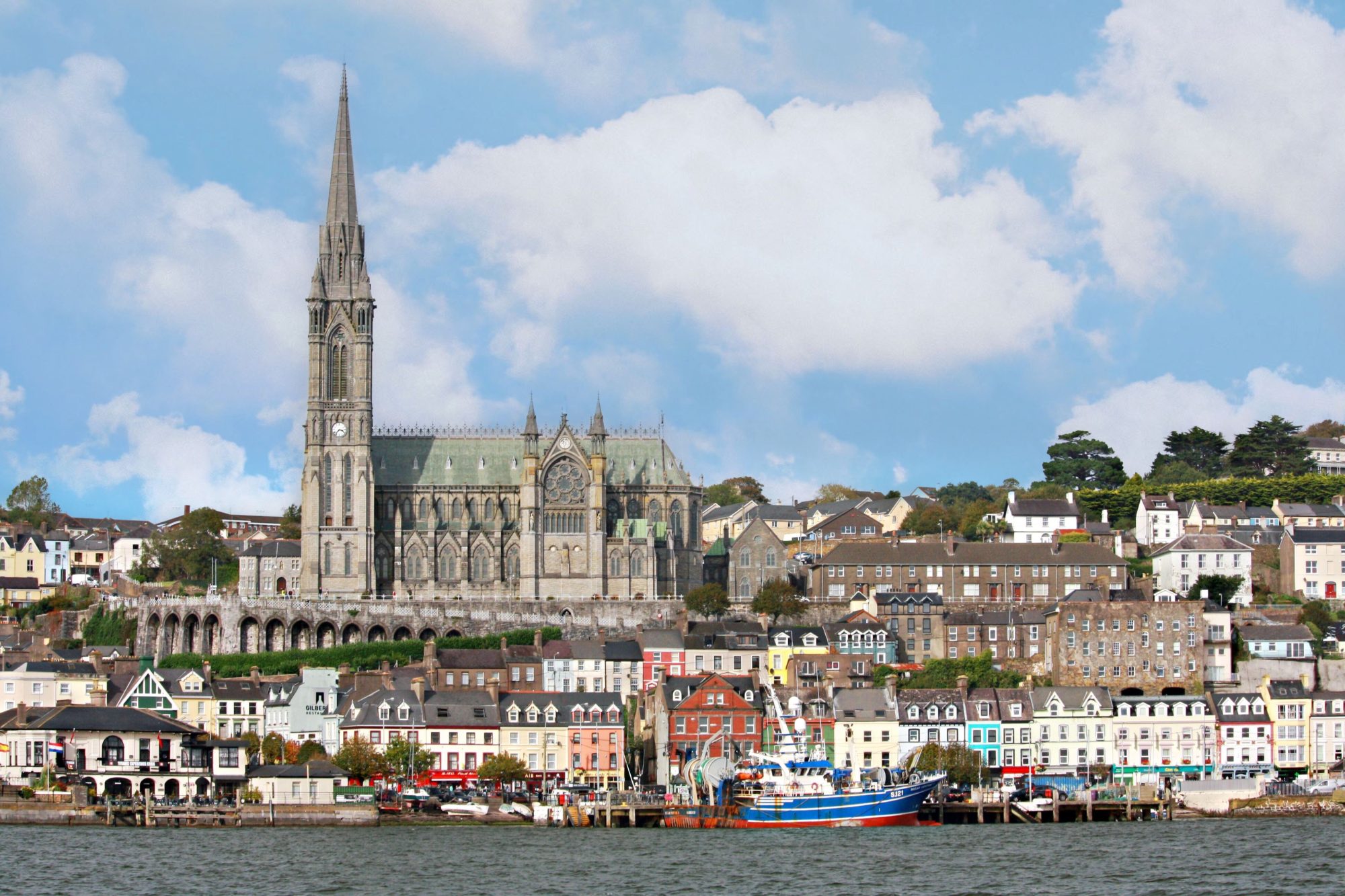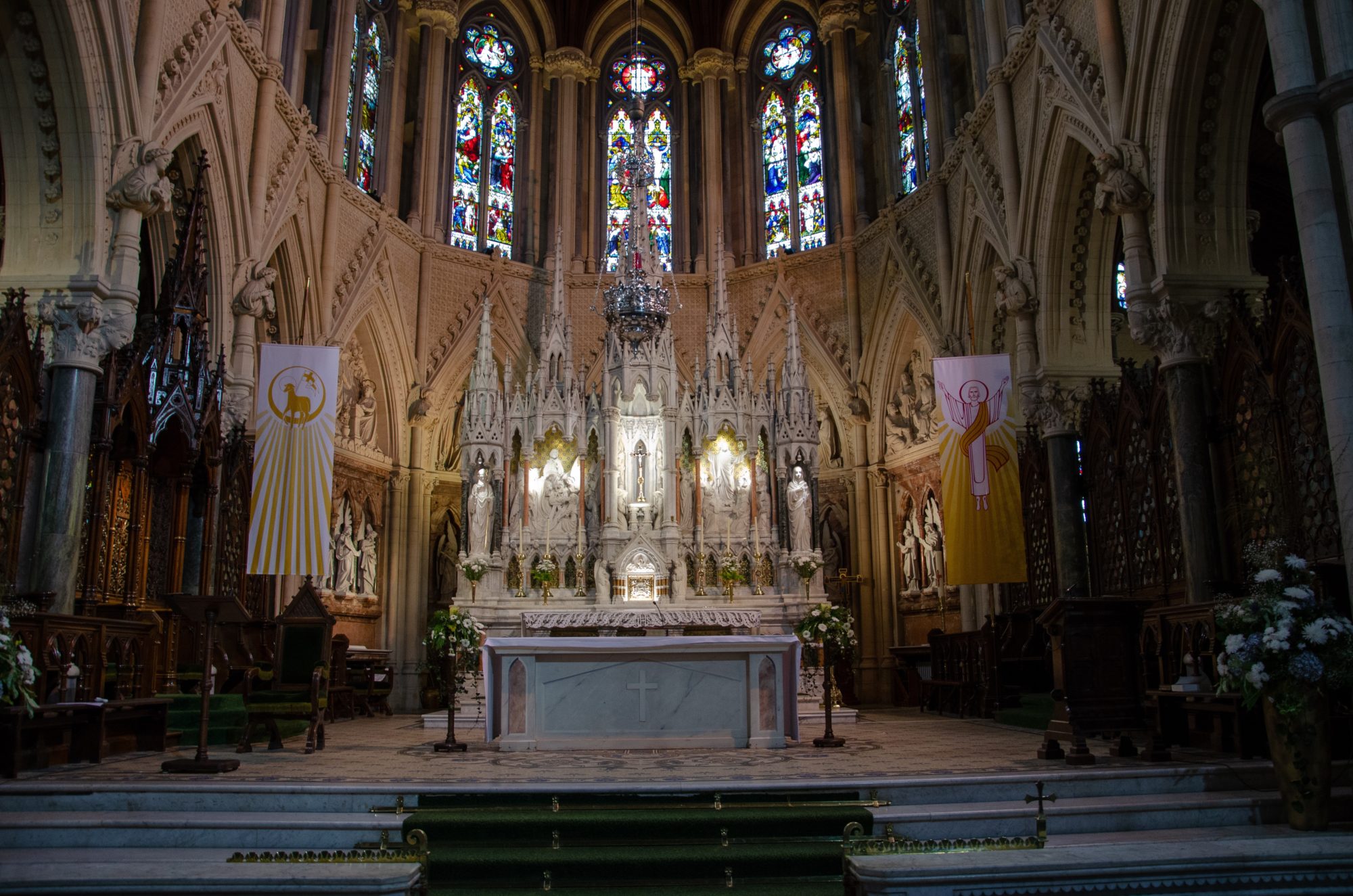 13. Carrick-on-Shannon
A small county town of Leitrim, Carrick-on-Shannon is situated in a pretty spot, on a narrow loop of the River Shannon. The town owes much to its ideal geographic position which contributed to its industrial and tourist development.
An important nautical center, Carrick has further benefited from the reopening of the Shannon-Erne Waterway, the waterway connecting it to Northern Ireland.
14. Howth
A village and outer suburb of Dublin, Howth was where movies such as Sing Street and The Last of the High Kings were filmed. Thanks to Howth Castle, Howth can also claim to have the oldest occupied building in all of Ireland.
Located near the sea (which, of course, offers stunning views) and being so close to Dublin, Howth is a must-see.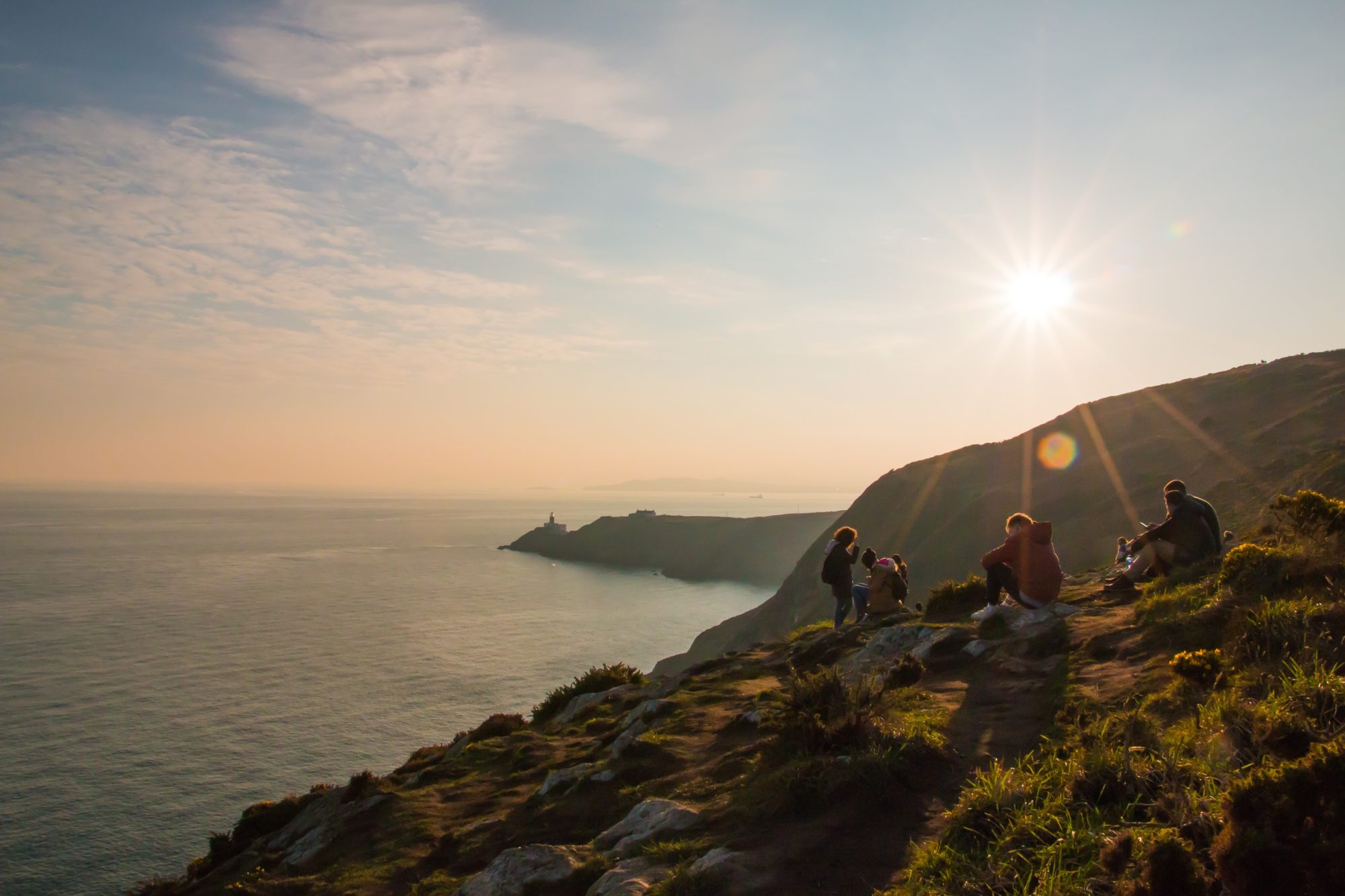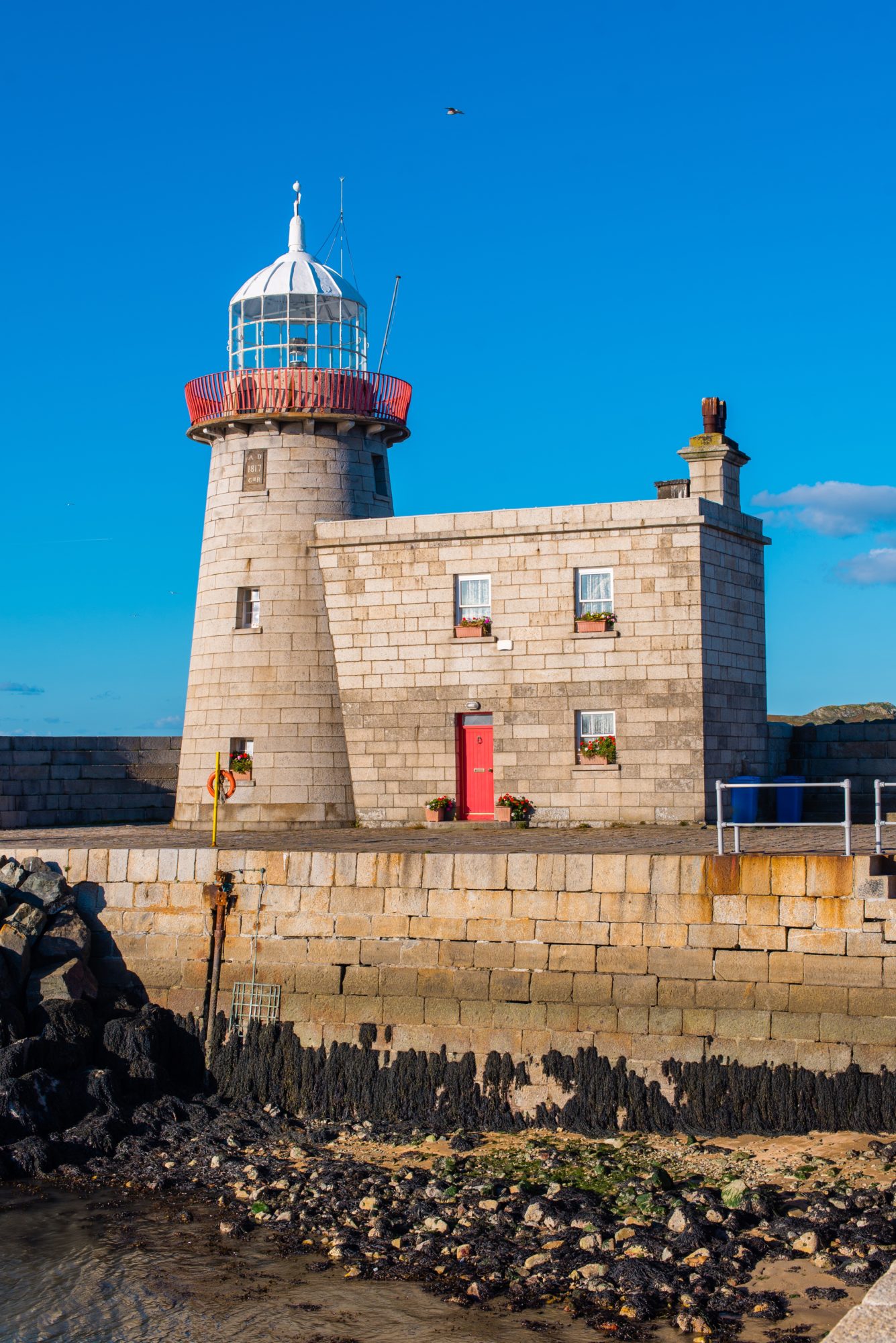 15. Kenmare
A medium-sized town located within a fjord, Kenmare is one of the most popular tourist destinations along the Ring of Kerry.
Founded in 1670 by Cromwell's inspector, William Petty, today it is a lively seaside resort, famous for its handmade lace, the packaging of which dates back to the period of the Great Famine when the nuns of Poor Clare Convent introduced the processing of lace to provide work for women and girls.
https://www.instagram.com/p/BqNUz5VHq3r/
The best thing about all of these gorgeous towns in Ireland is that each one of them has their own history, culture and vibrancy. While visiting these towns, you'll catch glimpses of the real soul of Ireland in a much more authentic way than if you'd just visited the main tourist areas.
---
Know of any more gorgeous towns in Ireland not listed here? Please comment below and we will add it to the list!
Suggested next reading: 20 Amazing Places That'll Make You Want To Visit Ireland