Scotland is known to have some of the most beautiful scenery in the entire world, making it great for road trips and exploring. Moreover, the castles to visit in Scotland are almost endless! This wide range of beautiful castles and castle ruins around the country only adds to Scotland's charm.
Wondering how many castles in Scotland there are? Estimates range from 2,000-4,000, but here are 12 of the best Scottish castles!
The 12 Best Castles To Visit In Scotland Are:
Slains Castle
Dunnottar Castle
Edinburgh Castle
Dunrobin Castle
Fyvie Castle
Kilchurn Castle
Castle Fraser
Blackness Castle
Duart Castle
Stirling Castle
Eilean Donan Castle
Castle Stalker
---
1. Slains Castle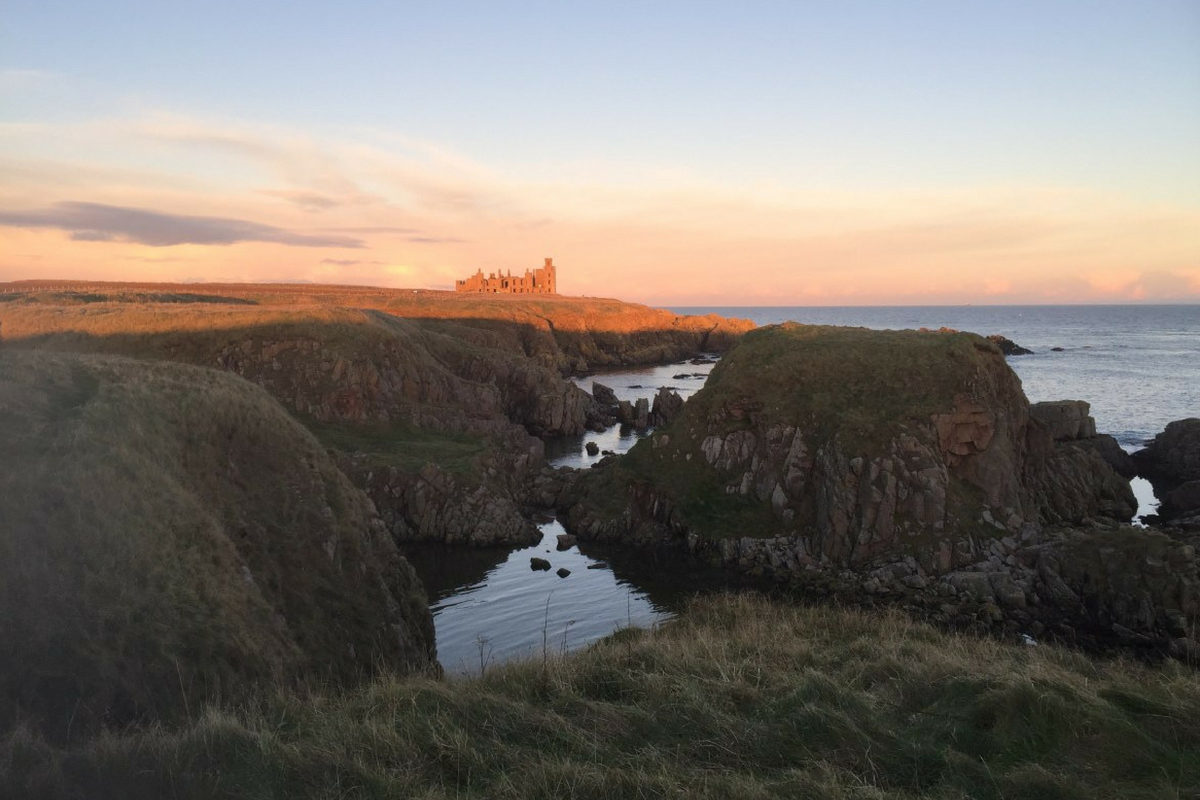 Situated in Cruden Bay, the castle remains of Slains Castle are available to visit all year round. As it sits on a clifftop, the castle makes for picturesque views and a lovely walk.
There is no fee to see the castle, and dogs are welcome (just clean up after them and keep them on a lead as there are steep cliffs nearby).
In terms of accessibility, there is a car park in Cruden Bay that allows you a walk to the castle, or you can take your car up to the castle—although I don't recommend this as there is limited space.
2. Dunnottar Castle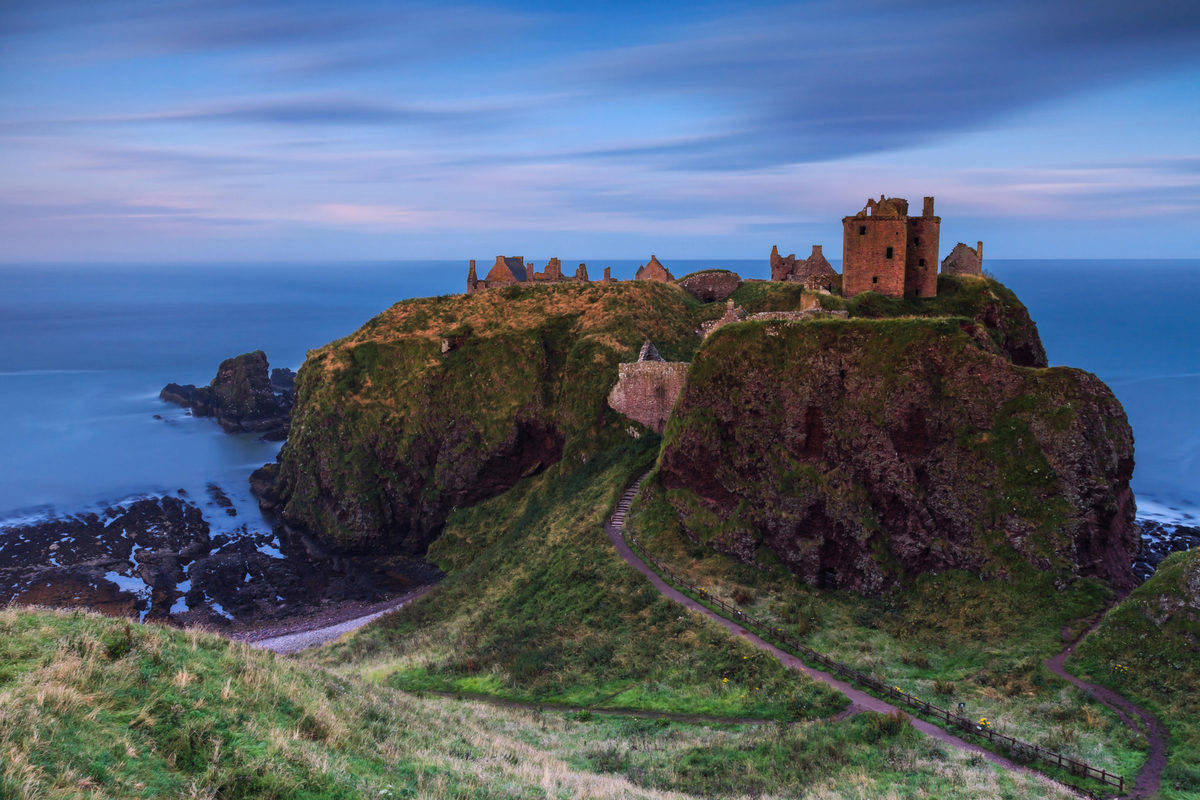 TripAdvisor's second-best castle in Scotland for 2017, Dunnottar Castle sits about 3 km south of the harbor town Stonehaven. Often described as a ruined medieval fortress, the castle is on a rocky headland and, although there is a small fee to get on the grounds, it is 100% worth it.
Once again, dogs are welcome, but there are no bins on the castle grounds, so bring bags for poops. There is a small car park, but it is recommended that you park your car in Stonehaven and walk due to limited space.
3. Edinburgh Castle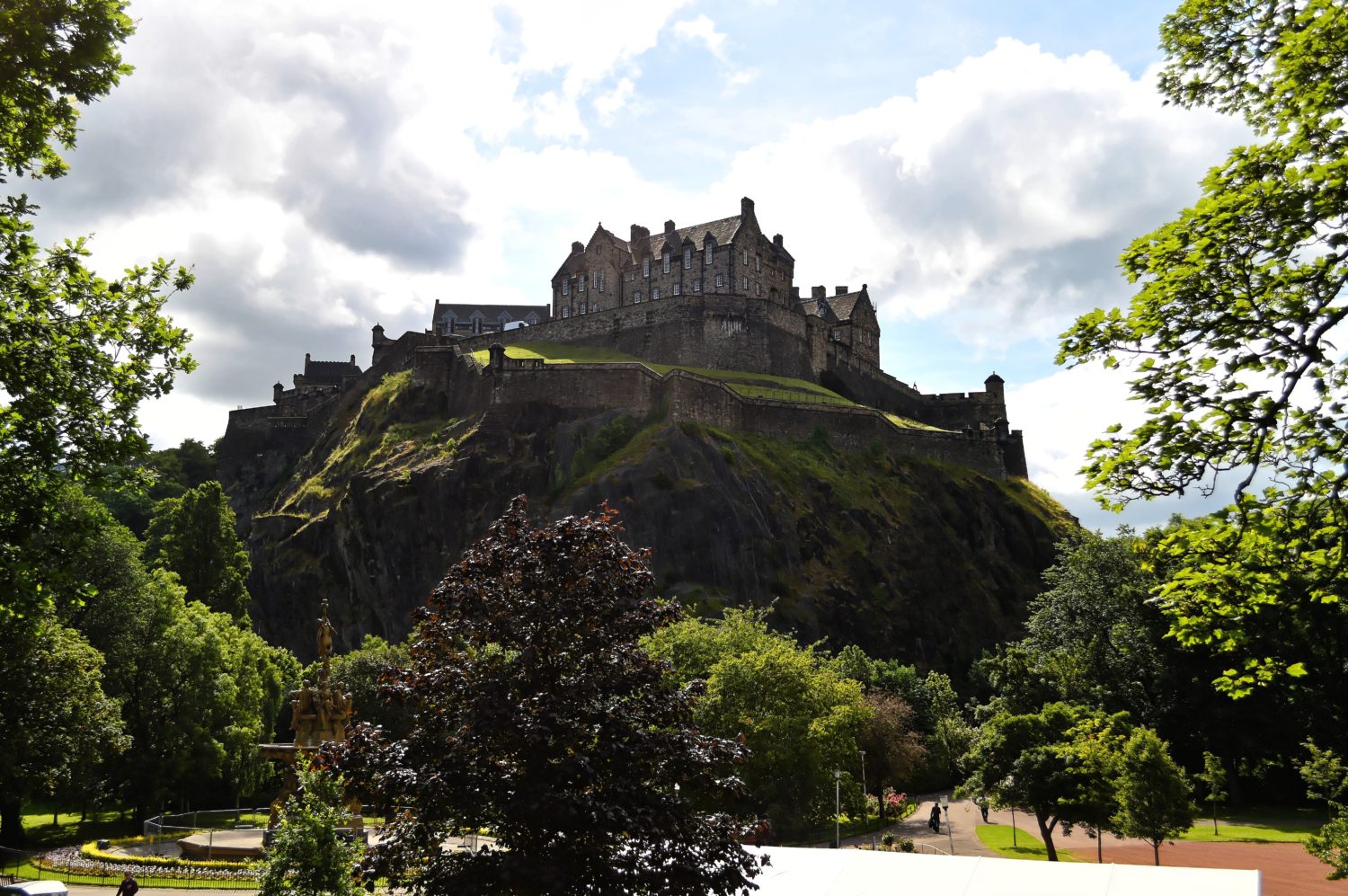 If one was to inquire about famous Scottish castles, then Edinburgh Castle should immediately be mentioned. This castle remains TripAdvisor's best castle to visit in Scotland for 2017.
It's fairly central in Edinburgh and you can explore the grounds with guided tours or by yourself. Edinburgh Castle is great because they have what is basically a museum within the castle to teach you about the history of the castle and Edinburgh. This is one of the castles that actually has an inbuilt restaurant as well. Great for kids and adults alike.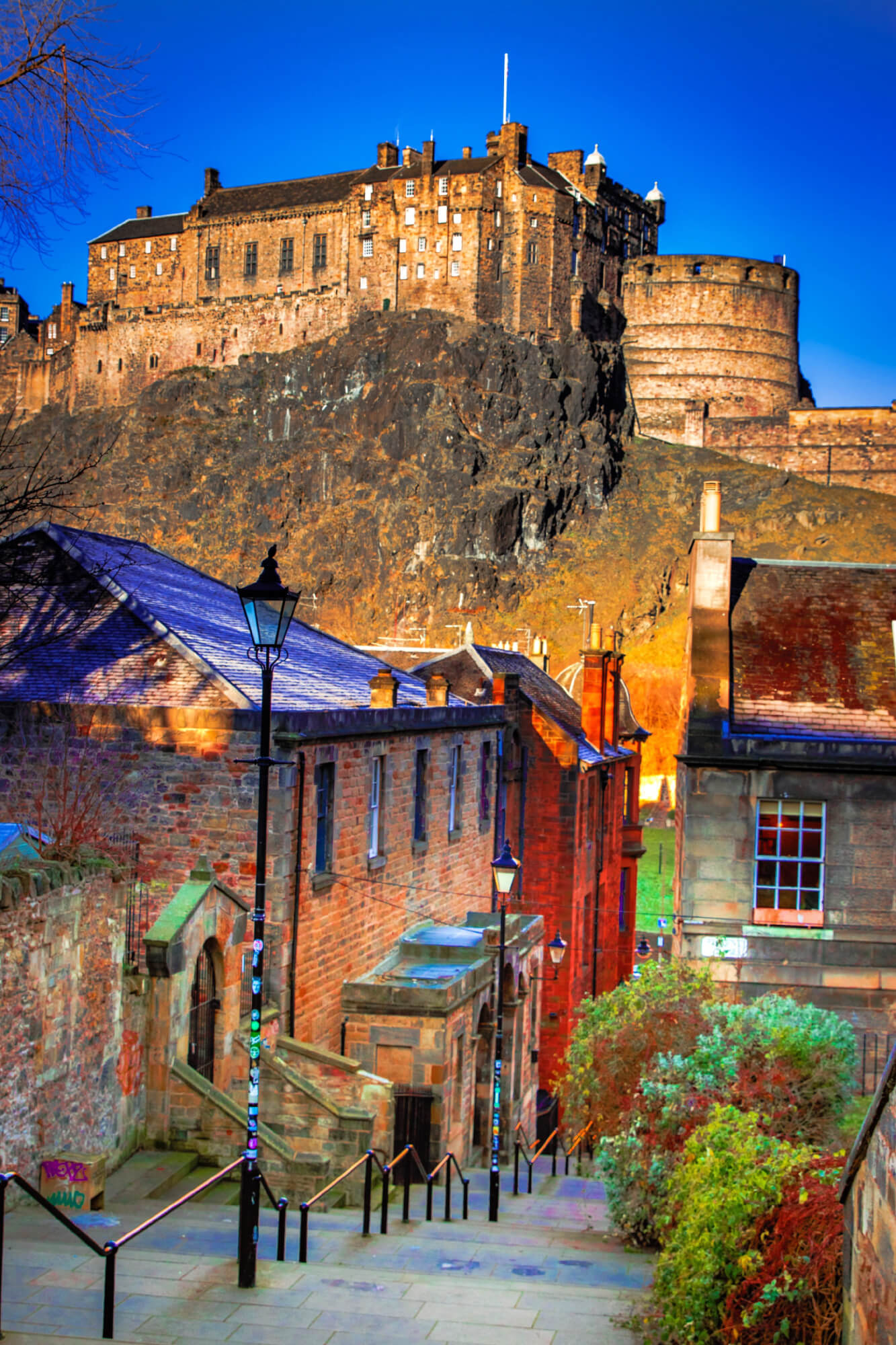 There is no parking at the castle, so it would be worth finding a nearby parking space before heading there.
4. Dunrobin Castle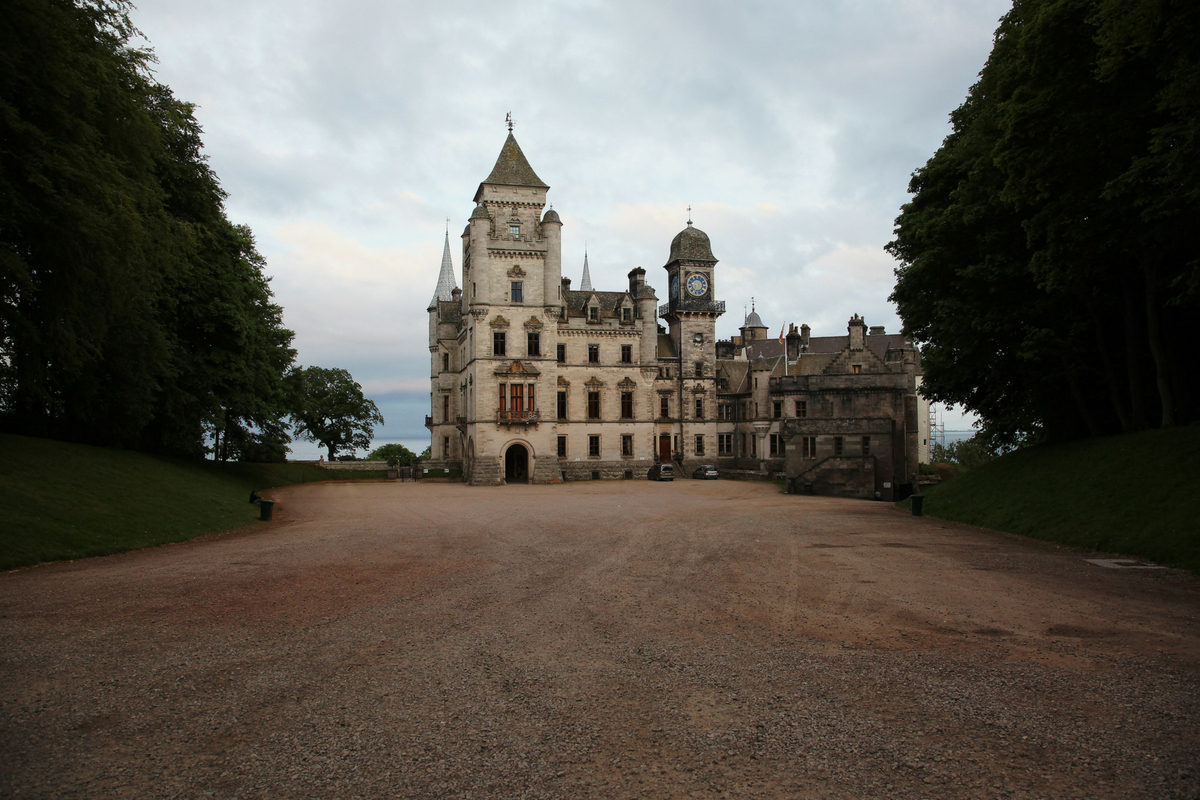 A stately home based in Sutherland, it's been the home to Earls and Dukes of Sutherland since the 13th Century, making it Britain's oldest continuously inhabited home, so there is a lot of history surrounding the home. The castle itself resembles a French Chateau boasting spires and turrets.
You can visit all the inside of the castle, the tea room, shop and the gardens. The entry prices to the castle includes a Falconry display which is so worth the price.
5. Fyvie Castle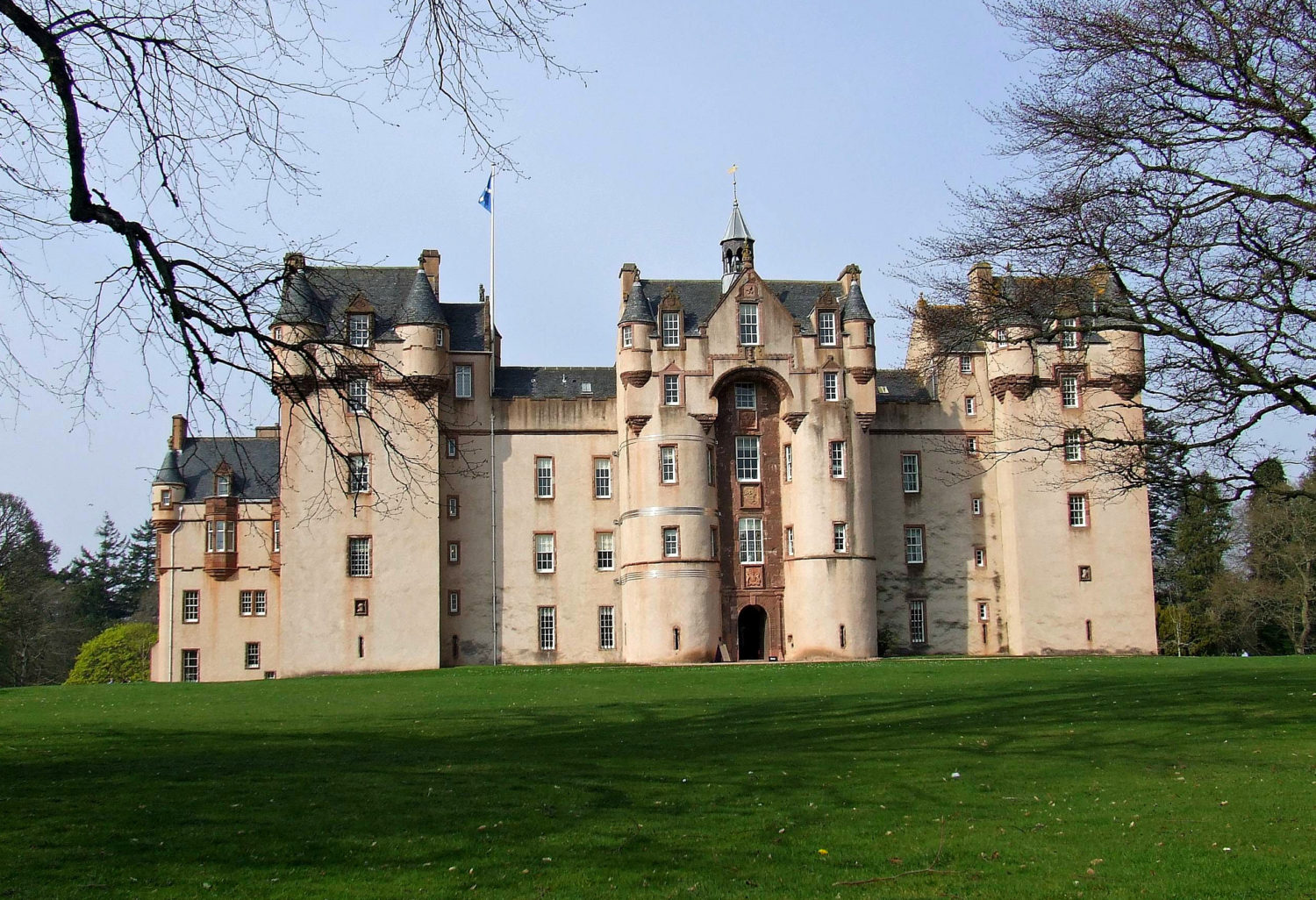 Based in Fyvie, near Turriff, Fyvie Castle is famous for being a bit spooky and even appeared on Most Haunted Season 6.
One of the famous stories is that, back in 1920, when the castle was being renovated, the skeletal remains of a woman were found behind one of the bedroom walls. On that very day the castles residents started to be plagued by strange noises and unexplained happenings. After this, the Laird of the castle put the skeleton back, and the haunting ceased.
The castle is open to the public over the summer months and has ample parking for guests.
6. Kilchurn Castle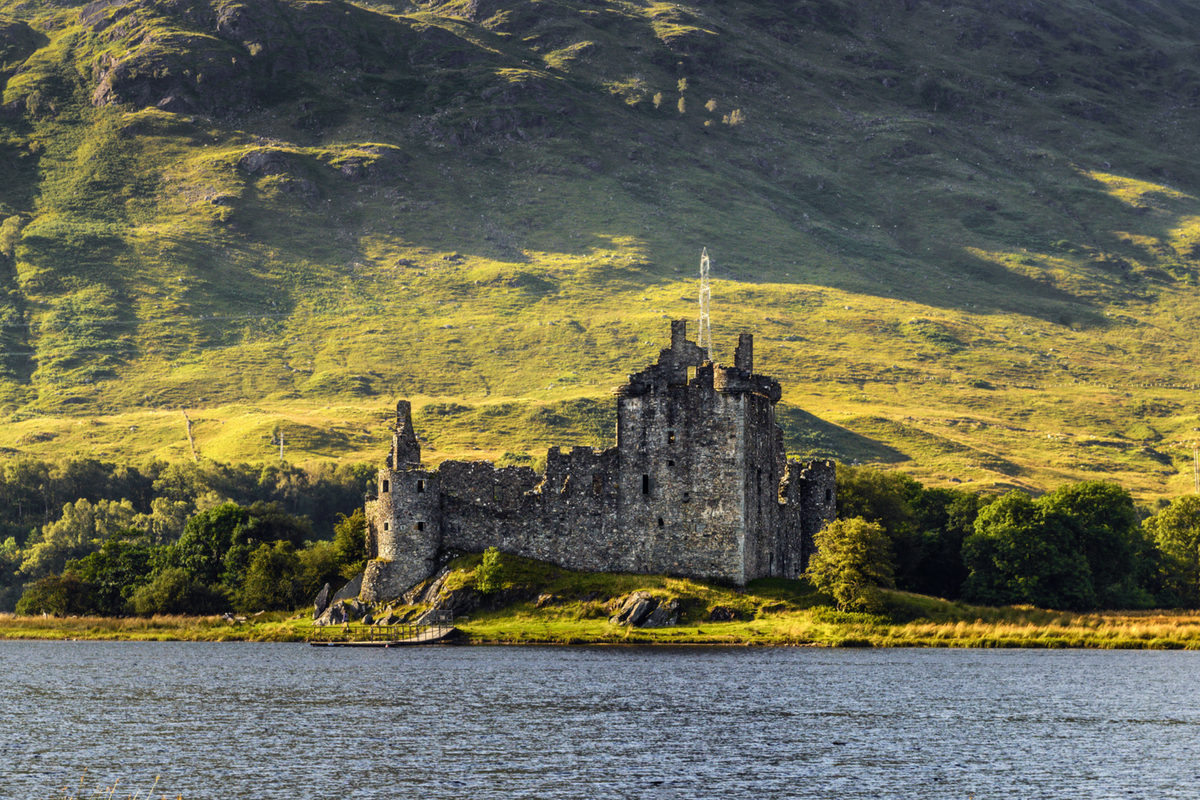 A ruined structure on a rocky peninsula in Argyll and Bute. Kilchurn castle opens to the public between April 1 to September 30 between 9:30am – 5:30pm every day. It's free to visit and has a lot of interesting history based around it due to it originally being built in the 1400's.
It was a fortress, a residence, and a garrison stronghold and currently contains the oldest surviving barracks on the British mainland. It's recommended that you wear strong footwear when visiting due to the terrain and sorry, but no dogs are allowed.
7. Castle Fraser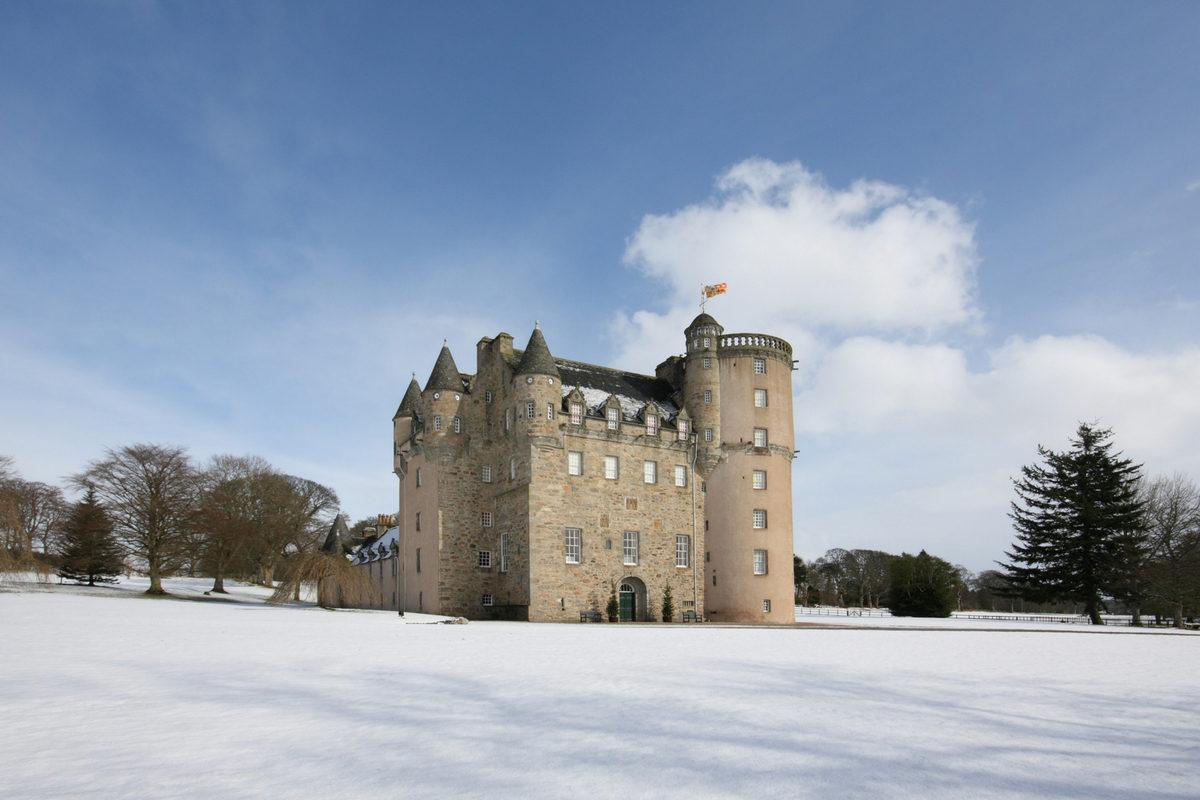 One of the largest tower houses in Scotland, Castle Fraser lies 4 miles north of Dunecht and only 16 miles outside of Aberdeen. Castle Fraser offers a wide range of things to do including guided tours, nature spotting, walks and play areas for children and even has a café to grab a drink or bite to eat.
There is parking available and dogs are welcome, although it is requested that they are kept on leads in certain areas of the grounds. This is one of the rare castles to visit in Scotland that can accommodate disabled parking and has parts of the castle that are wheelchair accessible.
8. Blackness Castle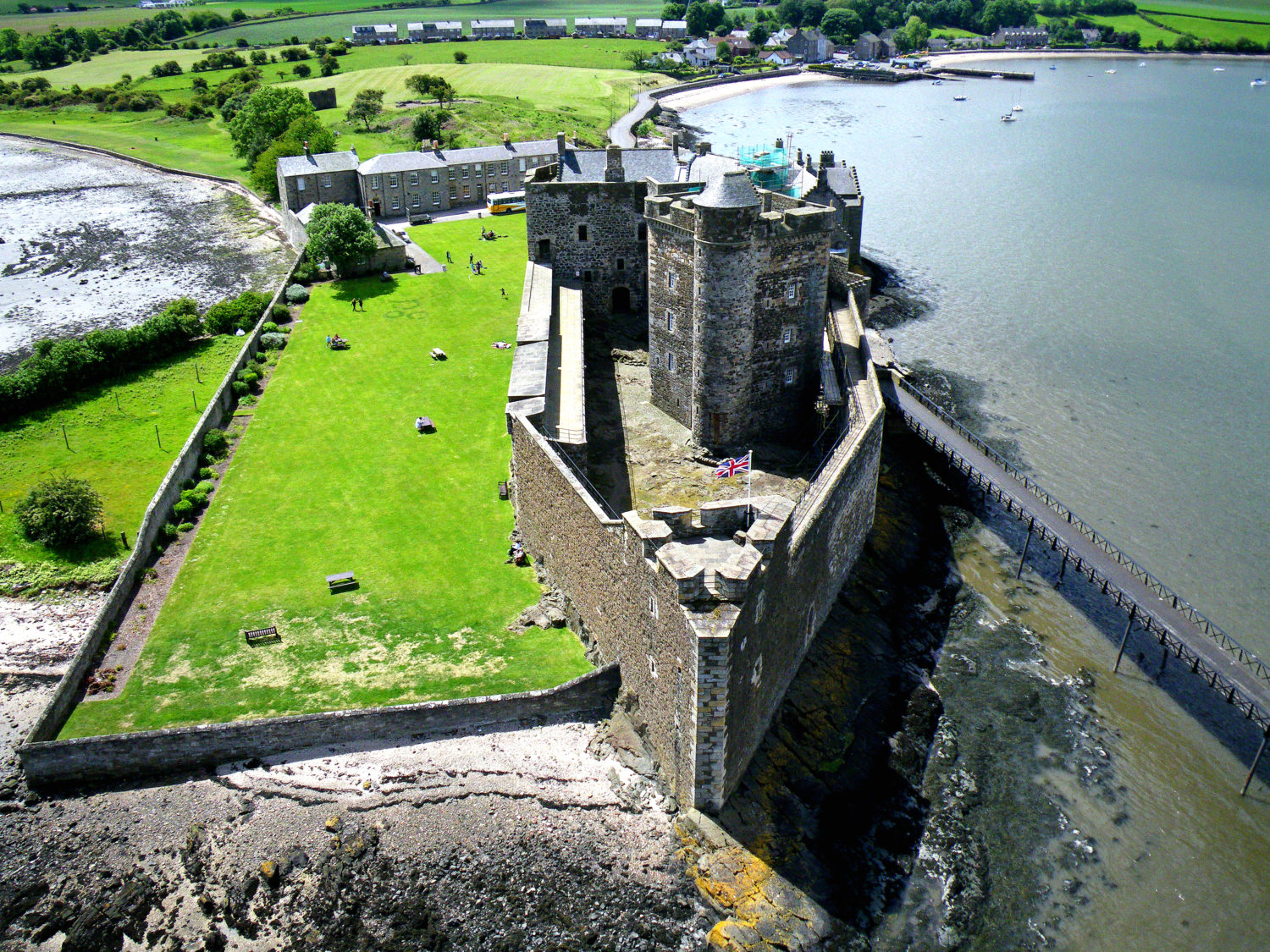 Based near the village of Blackness in Linlithgow, Blackness Castle is a 15th Century castle that was once a prison and, at one point, a garrison fortress. Built by one of the most powerful families, The Crichtons, it's often referred to as "the ship that never sailed" due to its stone ship appearance.
Unfortunately, the castle isn't wheelchair friendly due to its location. The castle has been used in many TV shows and films, including "Ivanhoe", "Doomsday", and "Outlander".
9. Duart Castle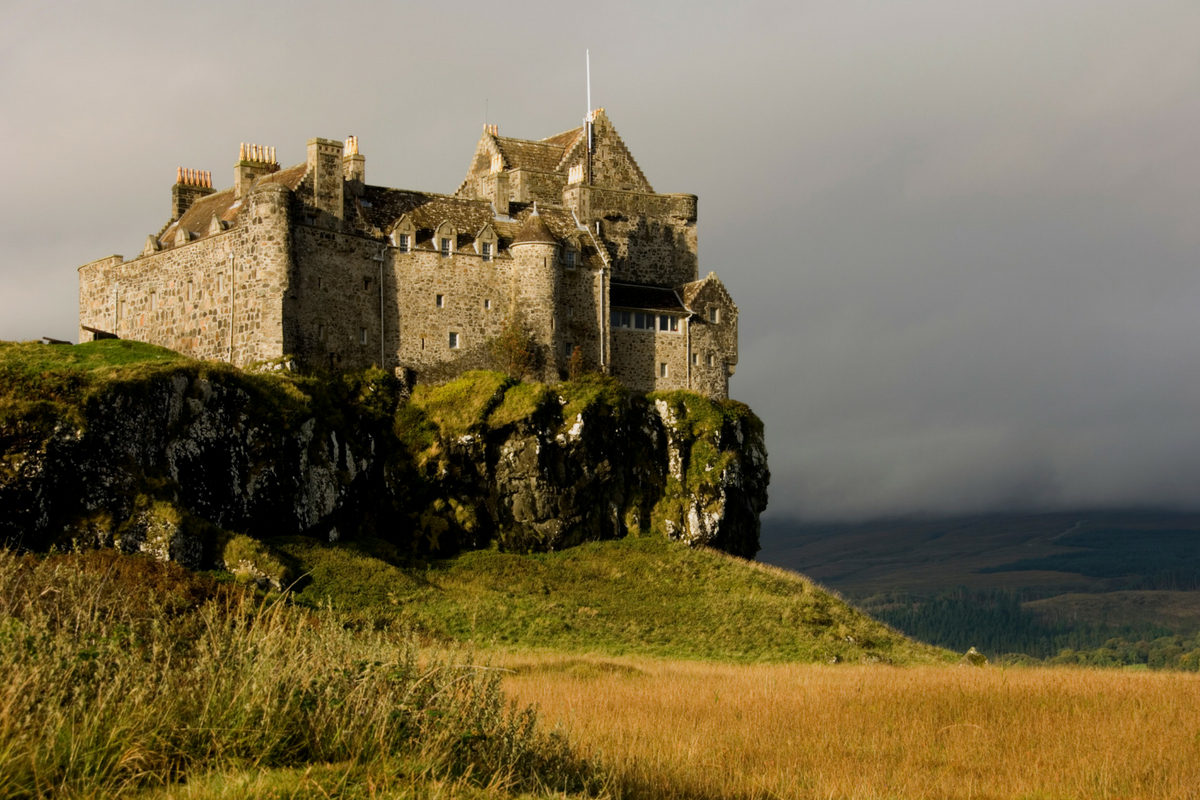 In The Isle Of Mull sits Duart Castle, it dates back to the 13th Century and is the seat of Clan MacLean. When in the castle you can find an exhibition dedicated to the history of the Chiefs of the Clan MacLean through the ages.
This castle has also starred in many TV shows and films including "Entrapment", "When Eight Bells Toll", and "I Know Where I'm Going". Duart Castle even offers up the opportunity to have a wedding there, which just sounds like an absolute fairytale.
10. Stirling Castle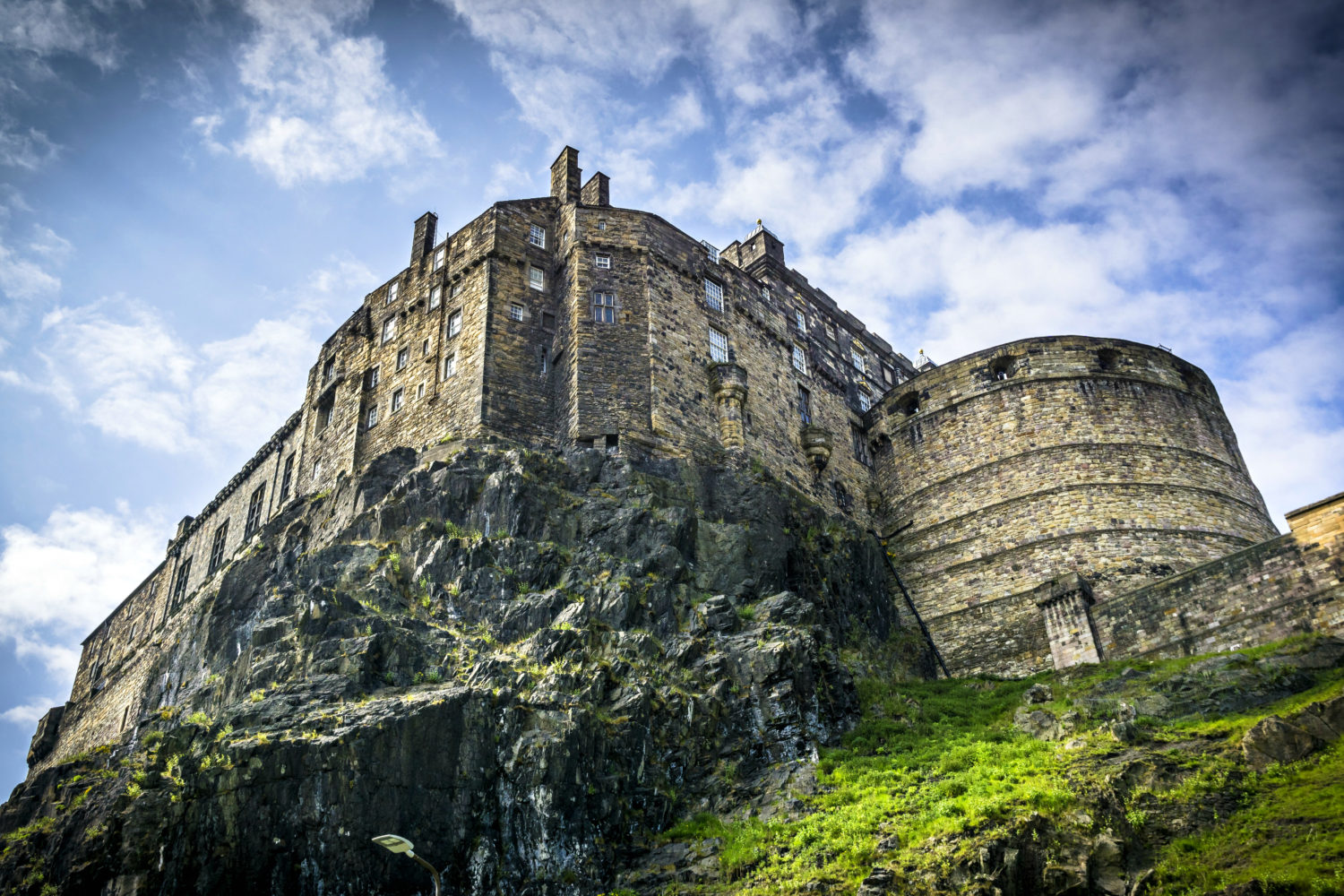 Located in Stirling, this is one of the largest and most important castles to visit in Scotland, both architecturally and historically. A lot of the main buildings in the castle date back to the 15th and 16th Centuries, but there are also a few structures left from the 14th Century. There have been at least 8 sieges of Stirling Castle, many during the wars of Scottish Independence.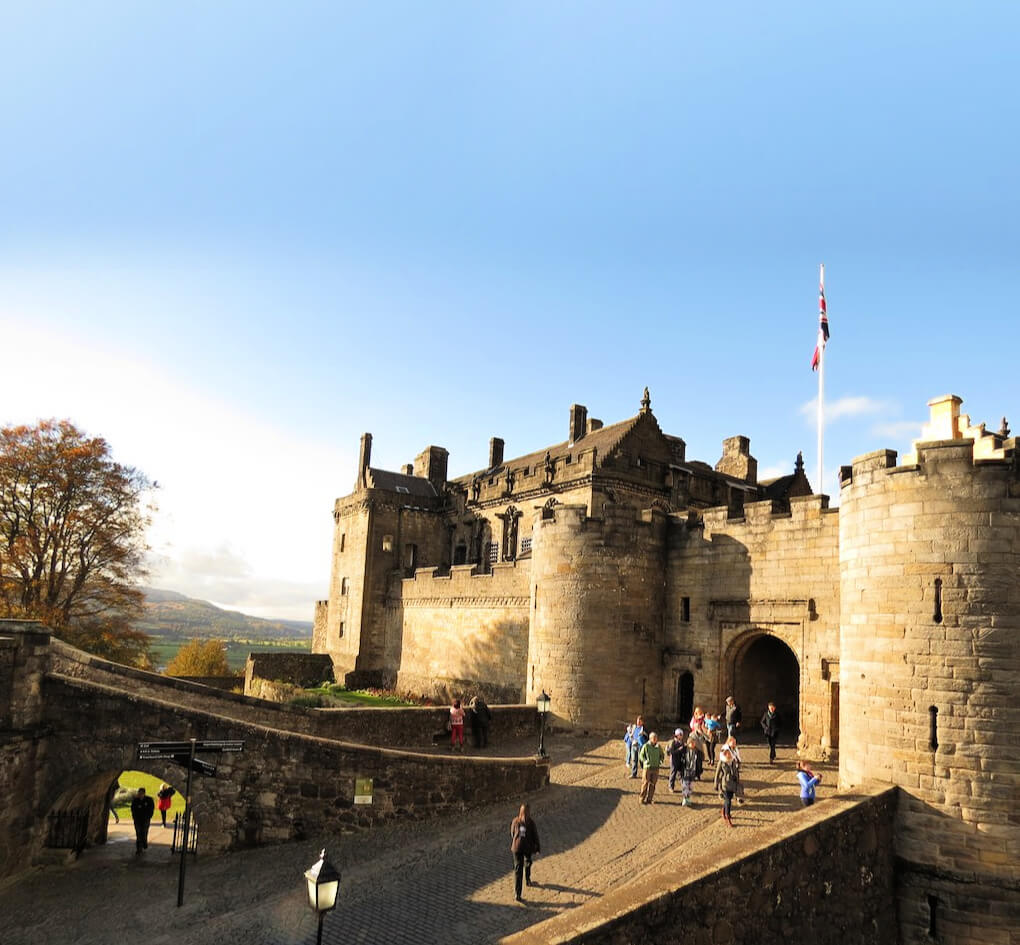 There is parking at Stirling castle, with a limited number of disabled spaces available.
11. Eilean Donan Castle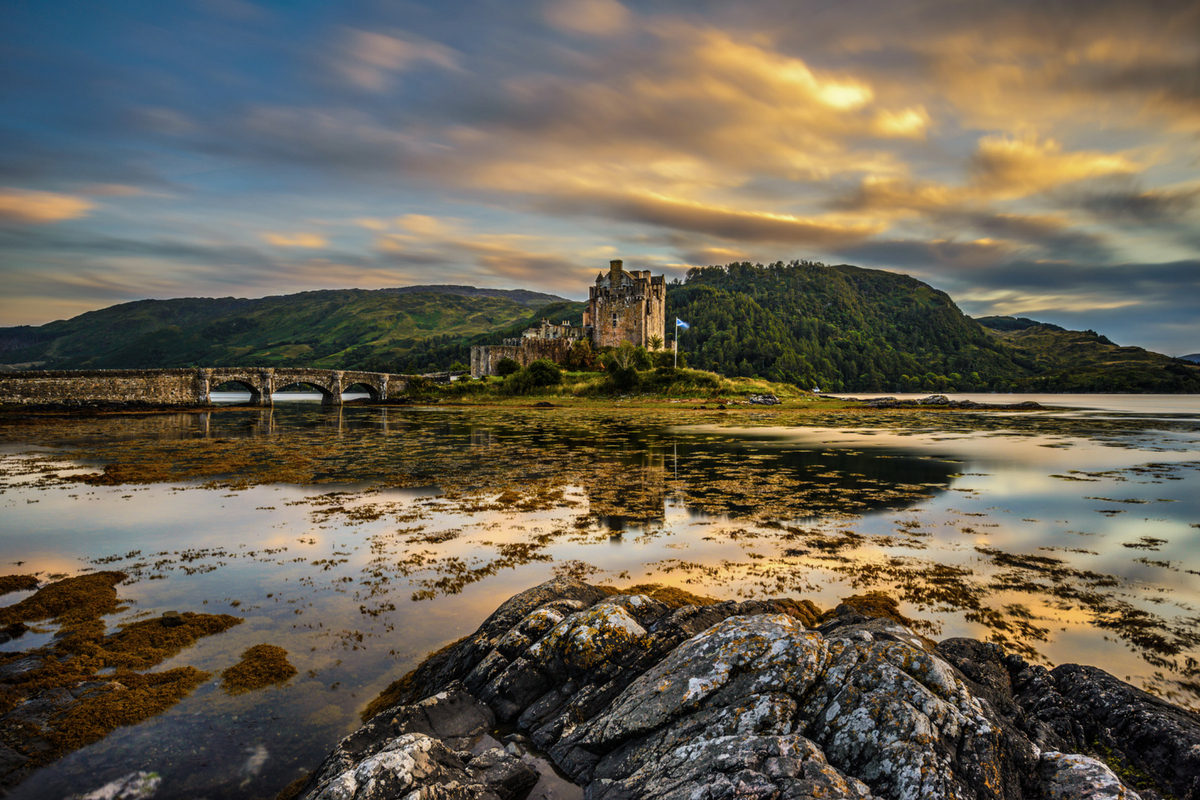 One of the most picture postcard castles to visit in Scotland, this fully restored 13th Century castle is situated on an island near Dornie where three lochs meet and is surrounded by some majestic and gorgeous scenery. It has featured in many films, including "Highlander", "James Bond – The World Is Not Enough", and "Bonnie Prince Charlie".
When there you can take advantage of the visitor center which includes a coffee shop and gift shop.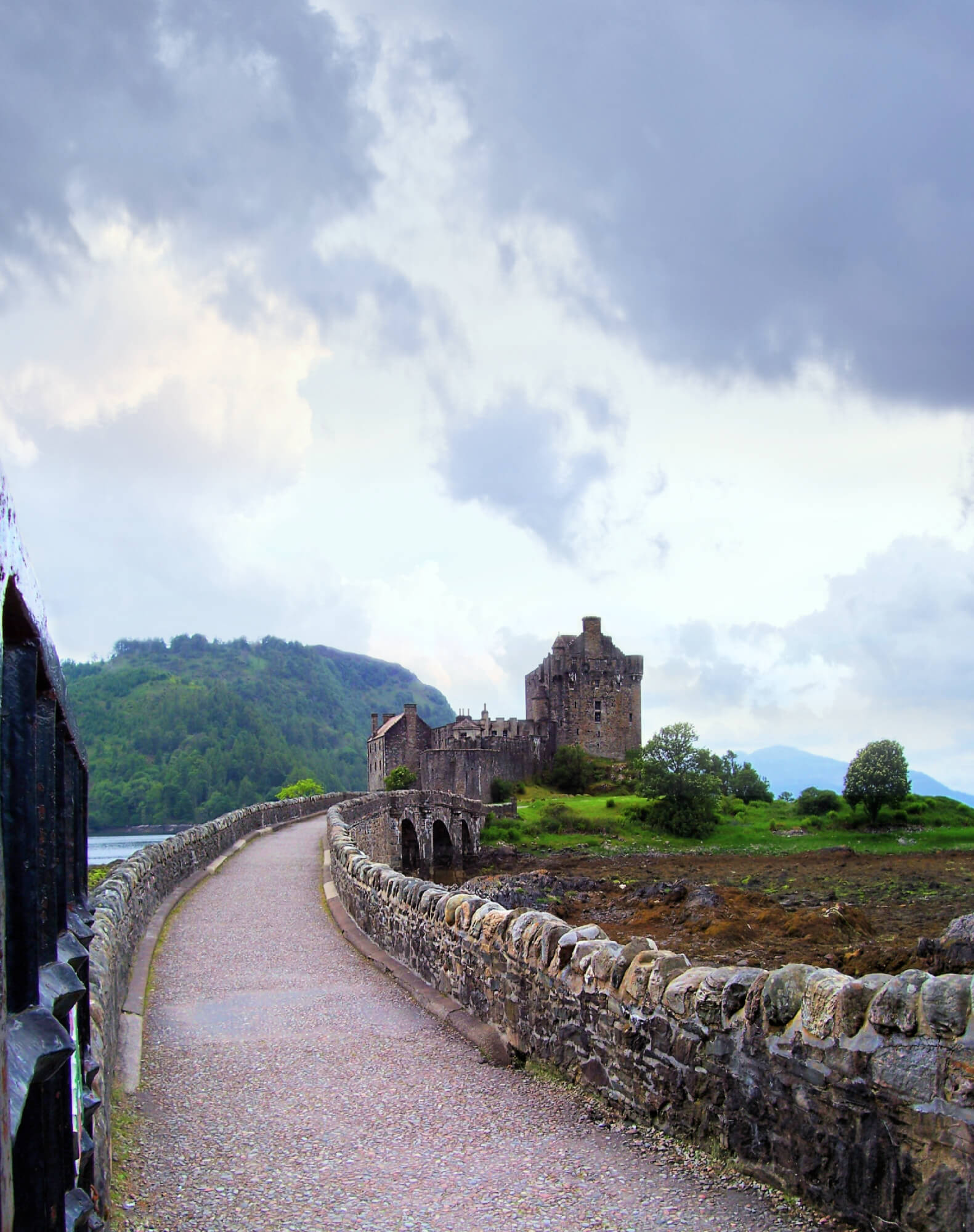 The castle provides ample parking, but unfortunately, they don't have wheelchair access to the castle.
12. Castle Stalker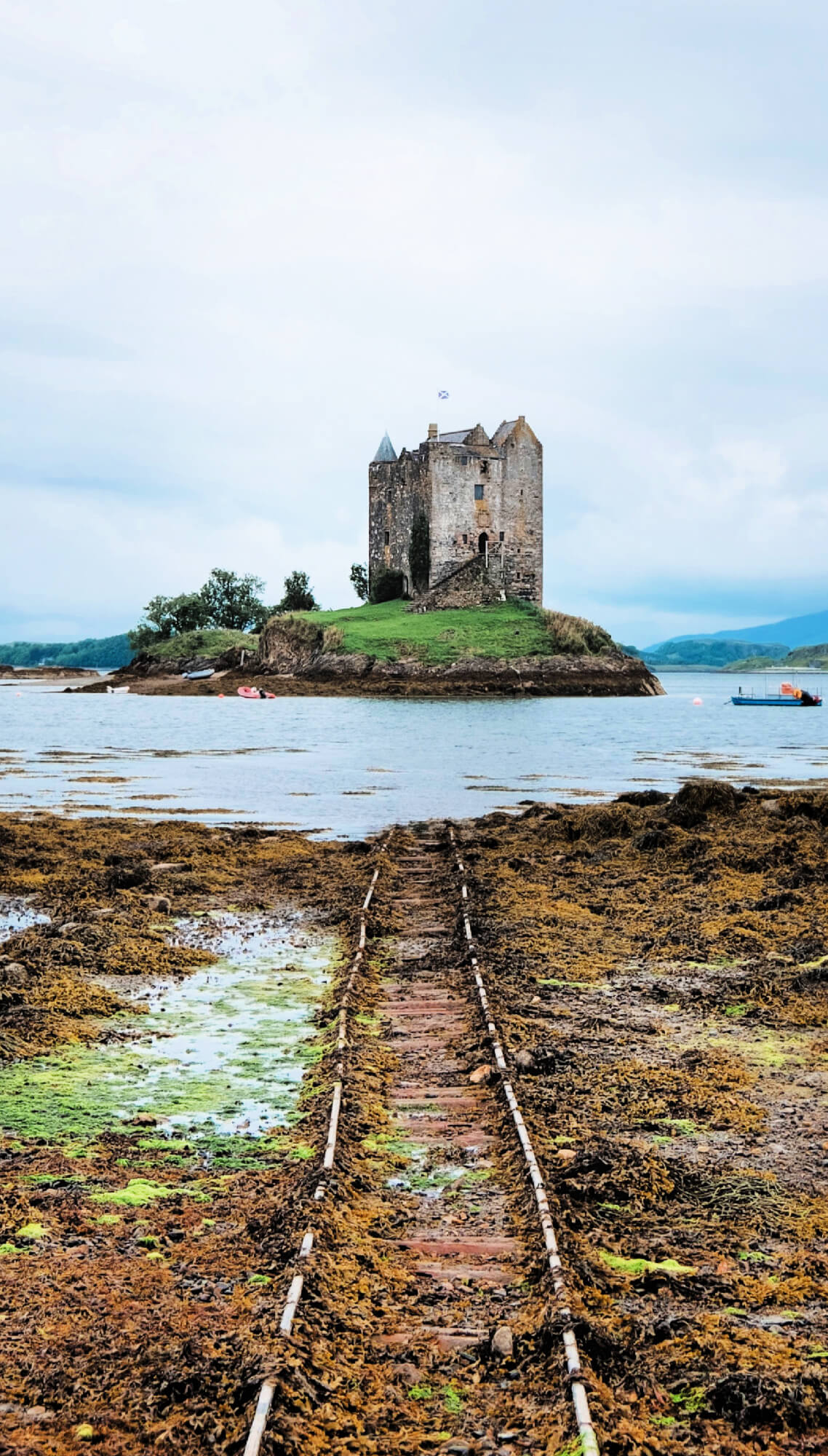 Known to Monty Python fans as the "Castle of Aaaaarrrrrrggghhh", Castle Stalker is four-story keep on Loch Laich about 1.5 miles away from Appin in the Northwest of Scotland.
Picturesque and beautiful, this castle was built by Sir John Stewart sometime in the middle of the 15th Century. More about its intriguing history can be found here.
But it was only when featuring in 1975s "Monty Python' and the Holy Grail" that Castle Stalker became so well-known and recognizable.
There are some excellent tours of Castle Stalker that are highly recommended (check available dates here). Cost is £20 for adults and £10 for children 16 and under. A virtual tour can also be done here.
---
Suggested next reading: 8 Magical Places You Need To See In Scotland or Malbork Castle In Poland: The Largest Castle In The World