There's no denying that Montréal is having a moment. It just celebrated its 375th birthday in 2017 and rolled out the red carpet for all of the festivities. Visitors were greeted with parades and special events happening all over the city. Sure, many were charmed by Montréal's Old Port district or couldn't keep up with the city's aggressive festival schedule (every weekend there's one!) The aspect that many visitors remember, however, is how good Montréal's food scene is. Home to the second most restaurants per capita in North America (NYC is the only city with more restaurants), Montréal's food scene offers every type of food you can think of. The city is a melting pot of culture and its gastronomy represents this diversity. Let us guide you through the best that Montréal's food scene has to offer, from poutine to jerk chicken. Here are 3 ways to eat your way through Montréal:
Local Food
If you are visiting Montréal for the first time, there are three unique foods that you must try. This is an order. First, you must go to La Banquise and stuff your face with poutine. The dish was created in Quebec in the 1950's but recently has become popular in other Canadian provinces, the US, and France. Poutine is quite simple. It consists of French fries, gravy, and cheese curds. There are now tons of different ways people have played with the traditional poutine from soups to dumplings. If you are in Montréal, however, the best way to enjoy poutine is after a night out.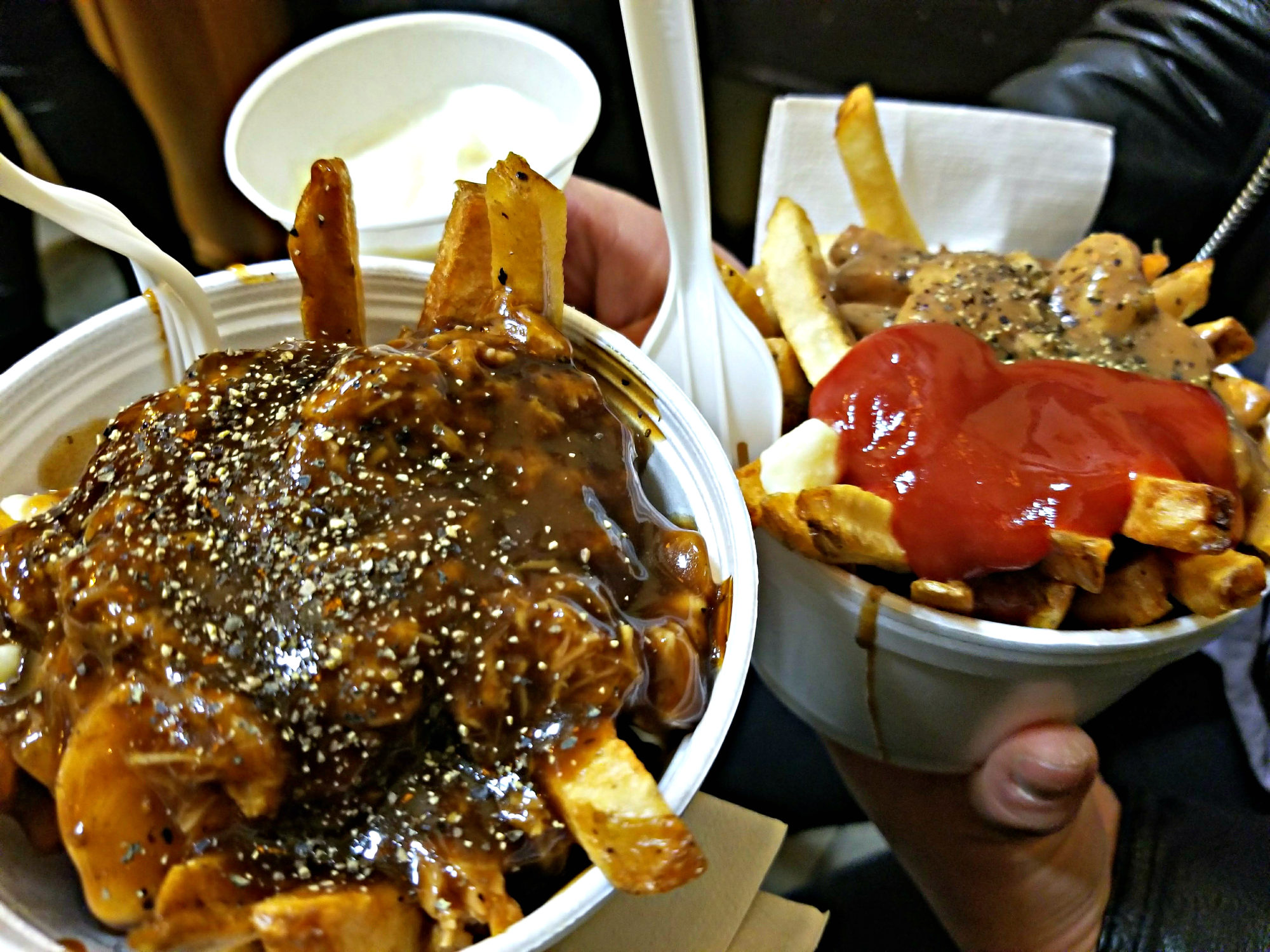 The next morning, head to St. Viateur and try Montréal bagels. There will always be a debate among Montréal and New York residents over who has the best bagels (Montréal obviously…) There's nothing like getting a fresh baker's dozen, a container of cream cheese, and munching on the bagels in a park. Have one bite of a Montreal bagel and you'll instantly never be able to have any other bagel. I believe Montréal's food scene wins hands down here.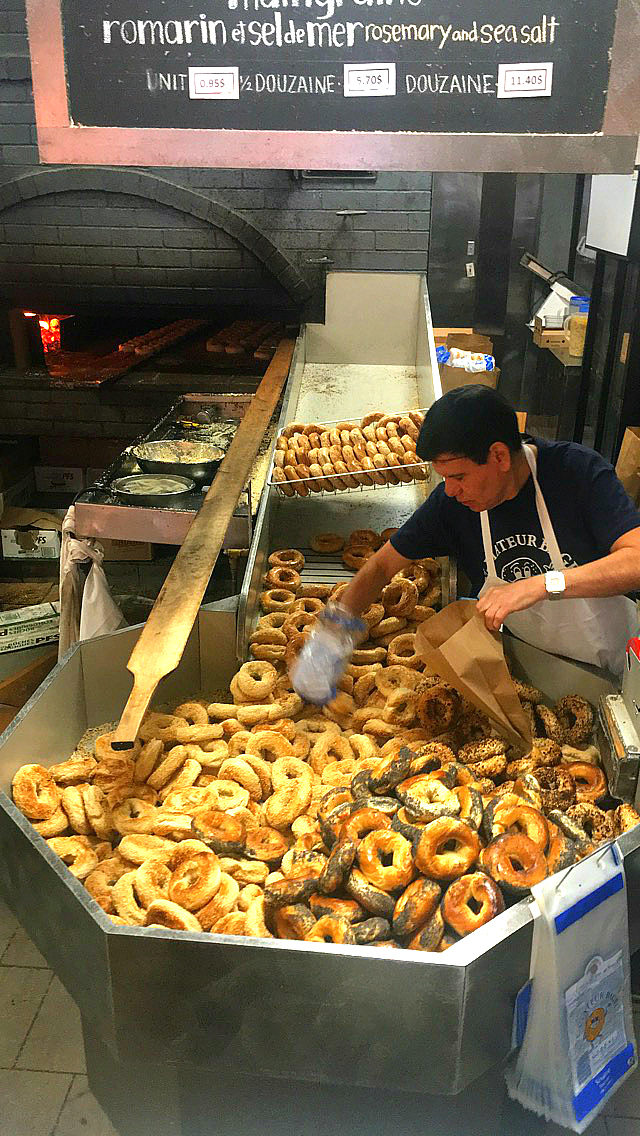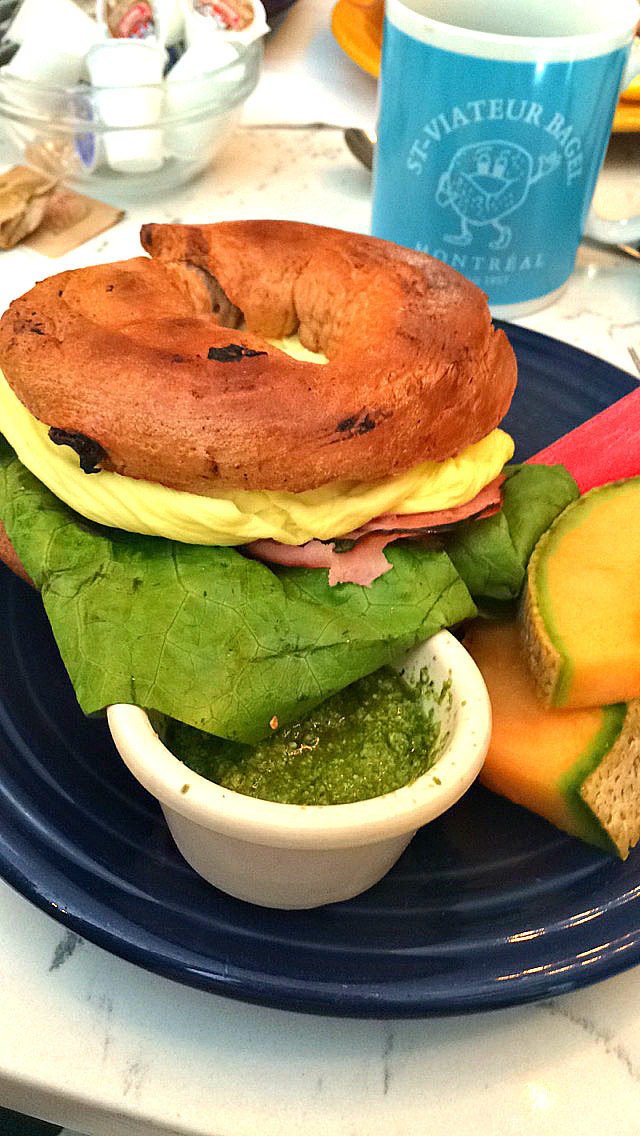 Finally, on our local food tour, you have to go to Schwartz's and get a smoked meat sandwich. Schwartz's has been around since 1928 and doesn't look like business is slowing down anytime soon. Head there early because if you get there late in the afternoon, no matter the time of the year, the line will be down the block and around the corner. The restaurant is not fancy, it just makes incredible smoked meat. A smoked meat sandwich is best enjoyed with a cherry Coke and pickle. Keep that in mind if you want to order like a local. 
Food Festivals
If you come to Montréal in summer, you'll probably run into some sort of food festival by mistake. It seems like every neighborhood has their own mini food festival at some point during the warmer months. While there are many food festivals to choose from in Montréal's food scene, there are three that stand out due to how incredible the food is and the amount of variety. The first festival that is worth mentioning is Un Goût des Caraïbes (A Taste Of The Caribbean). This festival celebrates the city's rich Caribbean influences, people, and food. With music, dancing, drinks, and food, you really can't go wrong with this one. If you go, you have to try jerk chicken. While it may be a bit spicy, the flavor is amazing! The food at this festival never disappoints.
Next, another food festival in the Old Port worth mentioning is Montréal's Rib Fest. The festival takes place August 13th-16th and brings in BBQ restaurants from around North America. Montréal's food scene is fantastic, but to be honest, its BBQ game is weak so Rib Fest is a welcomed taste of some great barbecue. Most of the participants come from the Southern US so this is the real deal. Besides ribs, many microbrews are on tap to wash down your meal. Throw in some live country music and you swear you might be in Texas…if it weren't for the French architecture behind you.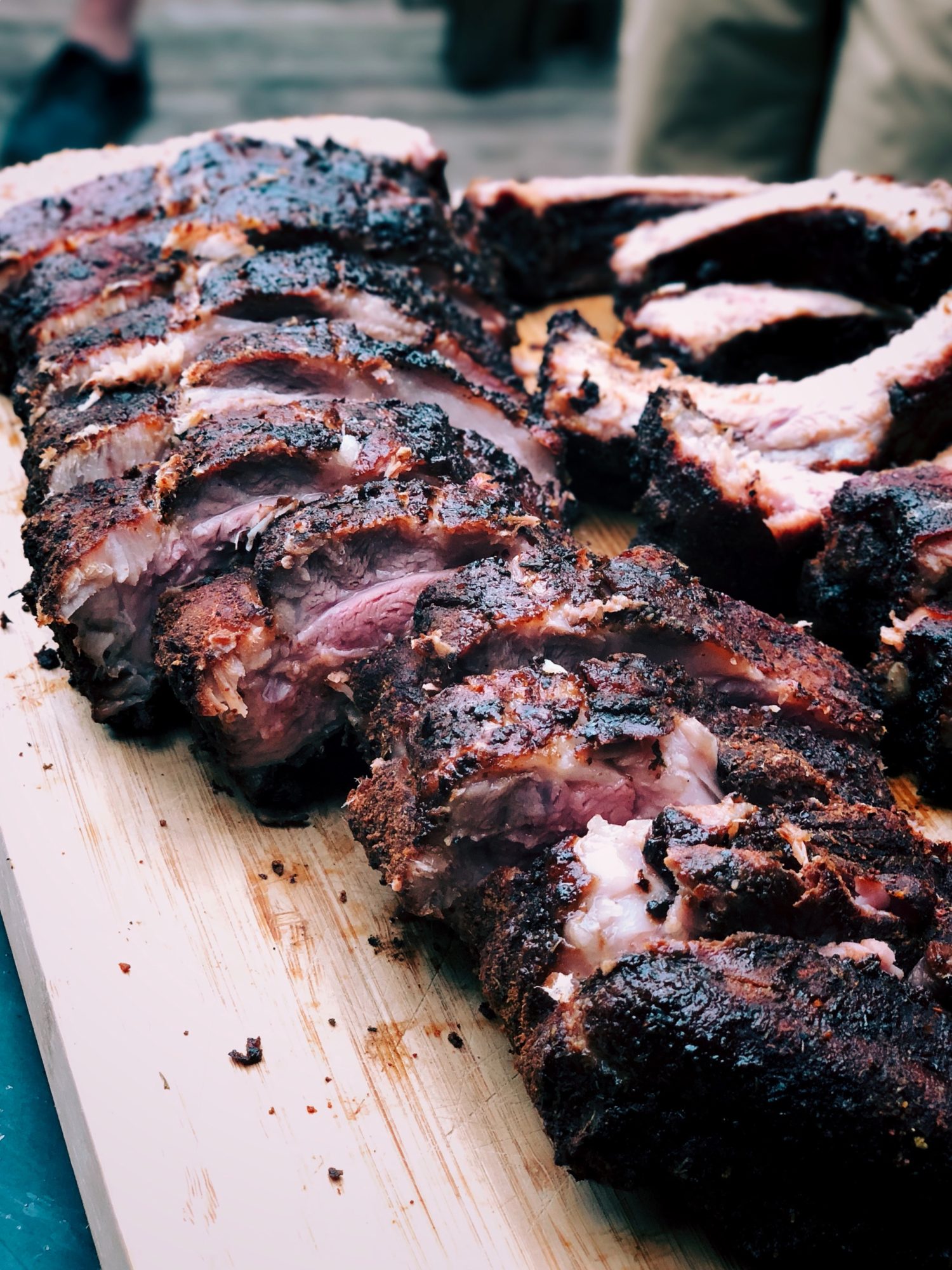 The final food festival you can't miss takes place every first Friday of the month from May to October. The three-year-old festival happens at Olympic Stadium and brings in food trucks from throughout the city. My favorite is a Pho Burrito that is absolutely to die for. Everything is tasty, however, the lines can get long so either come early or later on in the evening (The food trucks are open until 11 PM) If you still have room left for dessert, try the strawberry sorbet from Monsieur Crémeux. It's to DIE for!
Ethnic Food
Last, but certainly not least, are the ethnic options of Montréal's food scene. As mentioned before, Montréal is a melting pot of different cultures. Due to immigration, diversity, and representation of all French-speaking countries in Montréal, the city has developed a delicious and interesting food scene. It's not uncommon to see an Afghan restaurant next to a Mexican spot that is across the street from some Polish woman serving pierogis out of her front door (this is actually a realistic scenario in Montréal). In my opinion, however, there are two local restaurants that visitors will love.
The first is called La Khaïma. It's a traditional Moroccan restaurant that is meant to look like a tent in the Sahara Desert. It is highly recommended you get a reservation here since the place fills up every weekend. You must sit on pillows and take off your shoes when you enter the restaurant. When you sit down, you have two options for your full course menu. You pick one or the other and the four-course meal that consists of an appetizer, entree, dessert, and tea is brought out to you. It's not only a meal but an experience that you won't soon forget.
Sticking with the French-speaking country theme, head to Agrikol for some of the best Haitian food in the city (that's a big statement considering there are 100s of Haitian restaurants in Montréal.) It's home to some of the best plantains you'll ever eat and their lamb and rice plate is spectacular. You won't be disappointed.
Suggested next reading: 10 Alternative Things That You'll Love About Montréal