Have you ever felt out of place with your Dragonball Z lunchbox? Ever been confused by others less than enthusiastic reaction to the latest addition to your Lego Starwars collection? Ever weirdly been made to feel like your replica Lord of the Rings elven leaf broach wasn't the coolest thing ever?
More importantly, have you ever wished there was a place you could go and be accepted for the beautiful, strong and enigmatic geek that you are? Well, what if we told you that this place not only exists but is yours for the visiting. Welcome, friends, to the geeky glory that is Tokyo. Here begins a list of nerdy things to do in Tokyo, Japan's amazing capital.
1. Robot Restaurant
Do we need to say anymore? Probably not, but we're going to anyway, because a Robot Restaurant is definitely something worth talking about. Part cabaret, part techno music and all robot, this show is a highlight of anyone's visit to Japan. Confusingly this experience is much more robot than restaurant with some deals offering the food section of the evening in a different venue altogether. We suspect they assume visitors are more excited about the robots than the dinner. And ticket sales suggest they might be right. It's for this reason we recommend booking well ahead of time as these tickets sell out fast!
2. Real Life MarioKart
This activity has already been covered in depth elsewhere on our site but it's just too awesome not to mention. Japan is an amazingly clean, courteous and careful country. Which makes it even more amazing that it's also the only place where you can dress up as Mario, put on a themed onesie and drive a glorified Go-Kart around the streets of Tokyo.
As in real streets.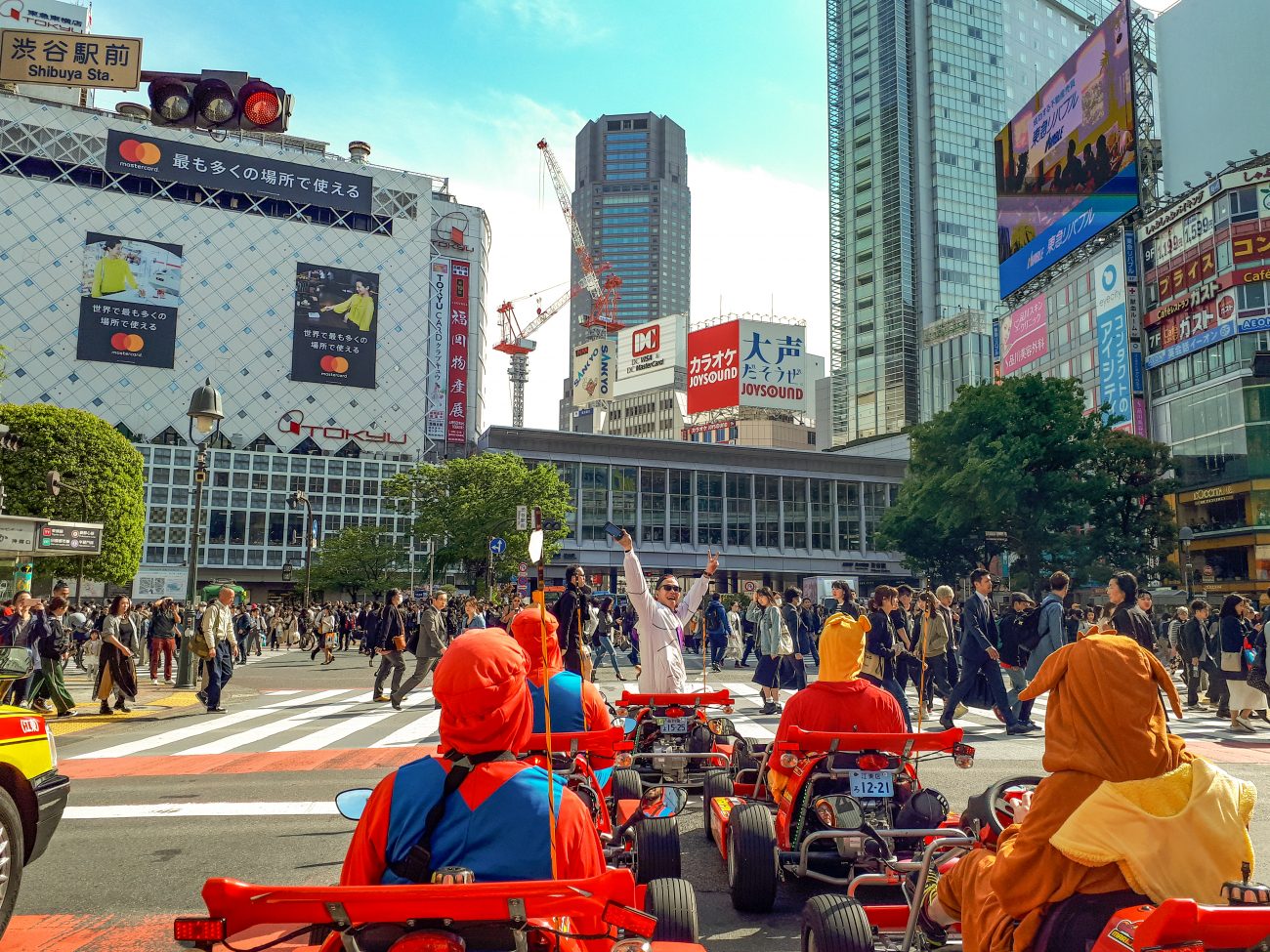 Where normal people are going about their daily lives.
And are possibly not expecting to see a life-size Bowser scoot past them in a tiny car.
If you've ever played Mario Kart, you'll love this; if you've never played Mario Kart—well you'll probably still love i, because it's just really good fun to go whizzing by Tokyo tower in a Princess Peach costume.
3. Grab a snack at the Pokemon café
Phew, are you exhausted from all that scooting around? You deserve a sit down and some kind of delicious sustenance. But where could you go that satisfies both your hunger and unquenchable desire for character based snacks? Look no further than the recently opened Pokemon Café. Pikachu omelettes, Eevee burgers and Jigglypuff cheesecakes are all on offer. Too cute to eat!
…almost.
4. Visit an Arcade
Item 4 on our list of nerdy things to do in Tokyo won't even require a special trip, as you can do this by popping into any of the plethoras of Arcades around Tokyo. The assault on your senses as you enter is both astounding and exhilarating. Lights, noise and color all compete for your attention as you can choose from a vast array of arcade games. Once you've had your fill of dancing games and train driver simulators, we recommend simply watching some of the hardcore gamers play their favorite machines. Nothing makes you feel amazed at other's abilities and ashamed of your own more than watching a teenager on Guitar Hero.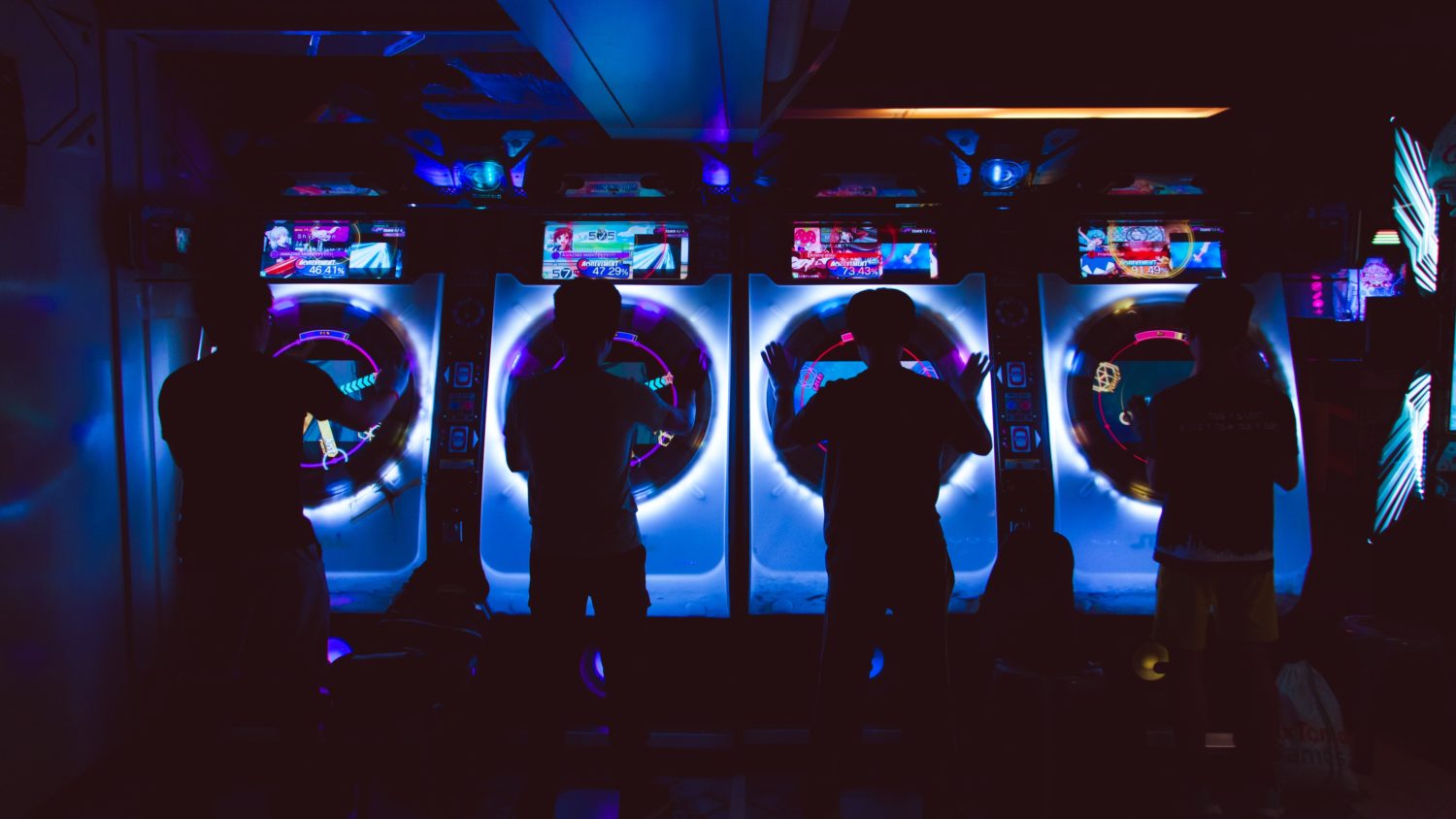 No, I mean really seriously.
5. Get your food delivered by a tiny train
Niagara Curry restaurant in Tokyo is the result of one man's love of trains. This Meguro based restaurant was created by an avid train fan and memorabilia collector. As a result, not only are the walls full of fascinating train trinkets but your food is delivered to you by a mini SL-train. If you want to ramp up the experience even more, try and time your visit to coincide with when the owner is around as he will hand out authentic train hats and pose for selfies with happy punters.
6. Visit the Ghibli Museum
If you're at all interested in Japanese culture, chances are that you've watched a Ghibli flick or two. Whether it's the breath-taking animation, deliciously depicted food or just the charming and captivating storylines, Studio Ghibli's films have been delighting audiences for over 30 years. At the Ghibli Museum, you can see exhibits relating to the movies, watch clips and then relax in their rooftop garden. There's also a play area for kids. Although when watching a Studio Ghibli film, aren't we all kids really?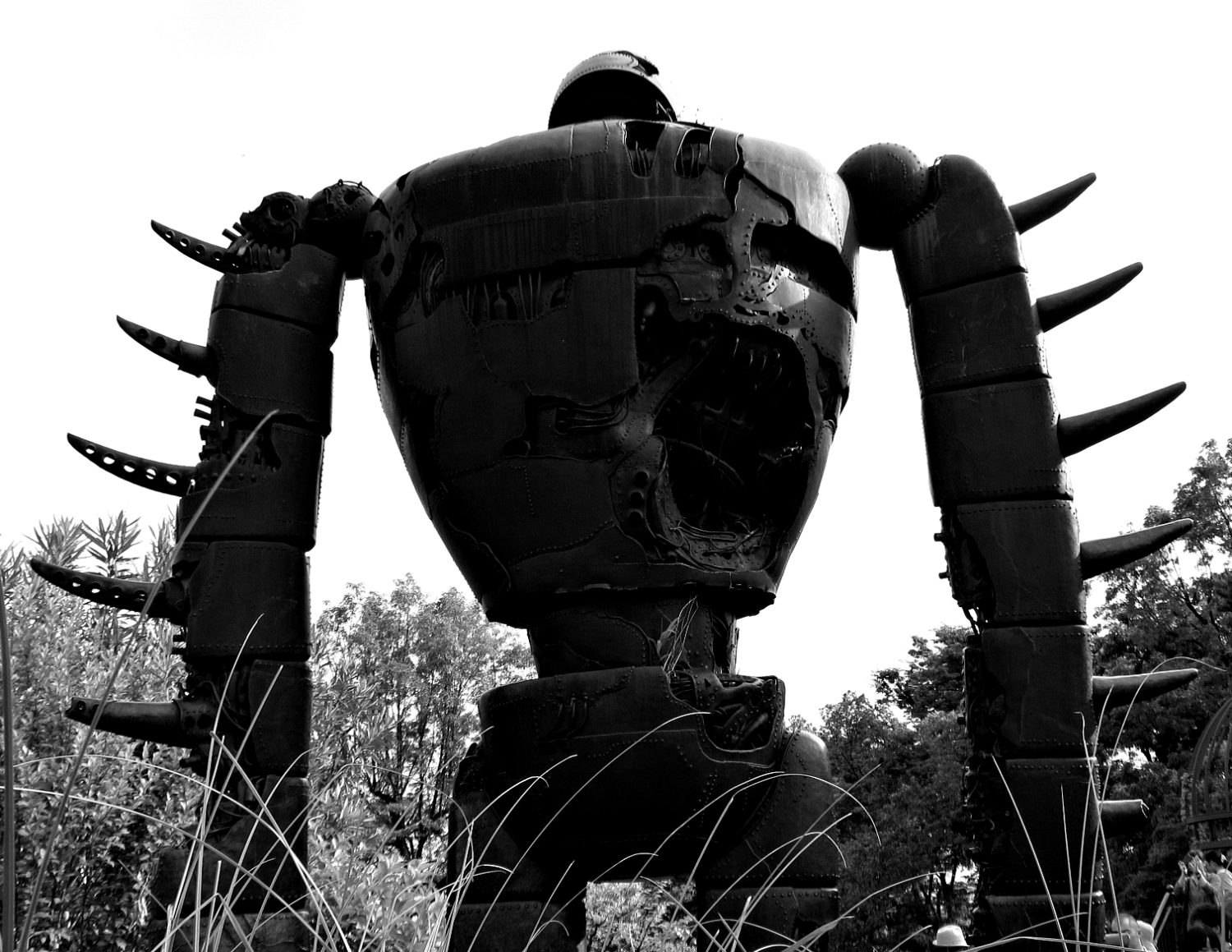 7. Buy a hat for your cat
One of the most impressive things Japan has managed to achieve is creating photos of cats wearing hats, and not looking like they're about to scratch the living daylights out of the photographer.
I mean, just look at it. Do you know even one single cat that would let you put this hat on it? Let alone then pose for a photo.
However, if you do know of such a cat then you should definitely take all your change and head to the nearest Gachapon machine—a vending machine which dispenses capsule toys—and put all your money in it until you find the perfect cat banana hat.
If felines dressed as fruit isn't your thing, that's not a problem. How about as flowers? Or vegetables? Or bunnies? Or Christmas trees? Or bears? Or squirrels? Or…
And that's our list of nerdy things to do in Tokyo! But Tokyo is a massive place—have we missed any out? Send us a Howler or reply in the comments to let us know.
Suggested next reading: Real Life Mario Kart In Tokyo: Everything You Need To Know