Seoul is a must-see, but are there other South Korea places worth seeing? In Seoul, there's modern technology without the western prices, you can eat yourself into a food coma and drink soju with a new Korean pal outside of a convenience store. From Seoul, you can tour the DMZ on the border of North Korea or just stay put and watch K-pop dancers in the streets.
Even if you only experience a quick layover in the world's best airport, you still have reason to drop your jaw. Seoul is big, bright, walkable, and loud. Who wouldn't want to experience the liveliness of this wonderful city?
However, as much as Seoul draws in travelers, there is a whole entire country right outside of the big bright lights that have its own unique twist of the Korean culture. South Korea is not just Seoul. And actually, one of the best things about South Korea is this fact!
There are nine cities with over a million in population within the 62,000+ square miles. There are 22 national parks, coastal beaches that wrap around three sides of the peninsula, and festivals year-round that make it fun to explore. If you have time to roam about, it's fast and convenient to explore the country via train, bus, or plane to check out life outside of Seoul.
Here are just five options to explore if you feel like escaping the 10 million Seoul-ites and experiencing those South Korea places outside of Seoul.
1. Busan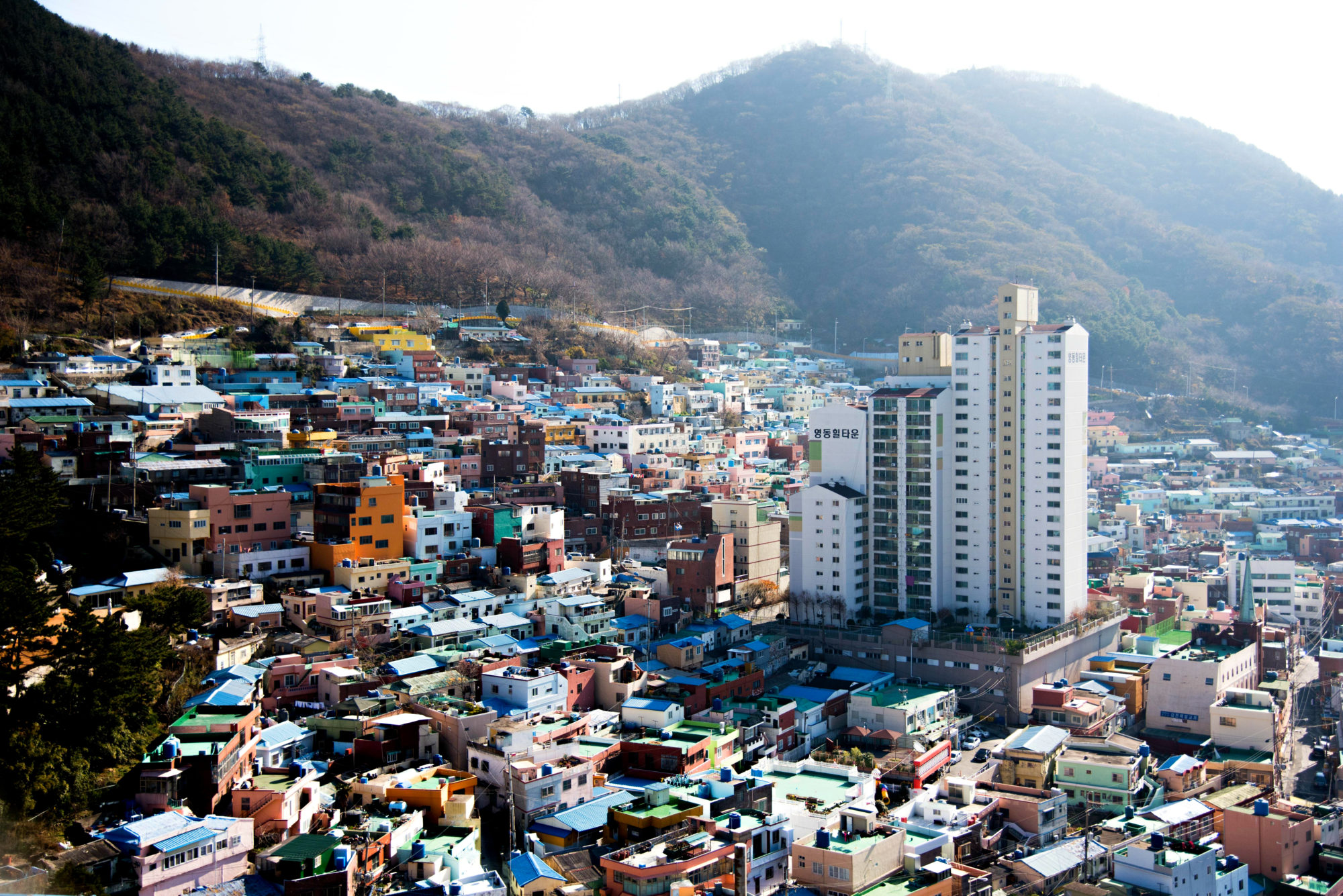 On the southeastern side of the country is Busan.
The second largest city in Korea has some amazing sites that you won't want to miss. There's loads of hiking, beaches, open-air markets, and outdoor art galleries. How many beaches have you been to that offer free WIFI and kids shooting off fireworks into the water?
If you make it to Korea in October, you can experience the beachside fireworks festival while crammed on Gwangalli Beach and the country's largest international film festival near Haeundae Beach. Late fall still has nice weather in the southern part of South Korea. Moreover, Busan is also one of the best places to visit in Korea during Winter!
How to get here from Seoul: Ride the KTX fast train which takes just over 2.5 hours for about $50.
2. Gyeongju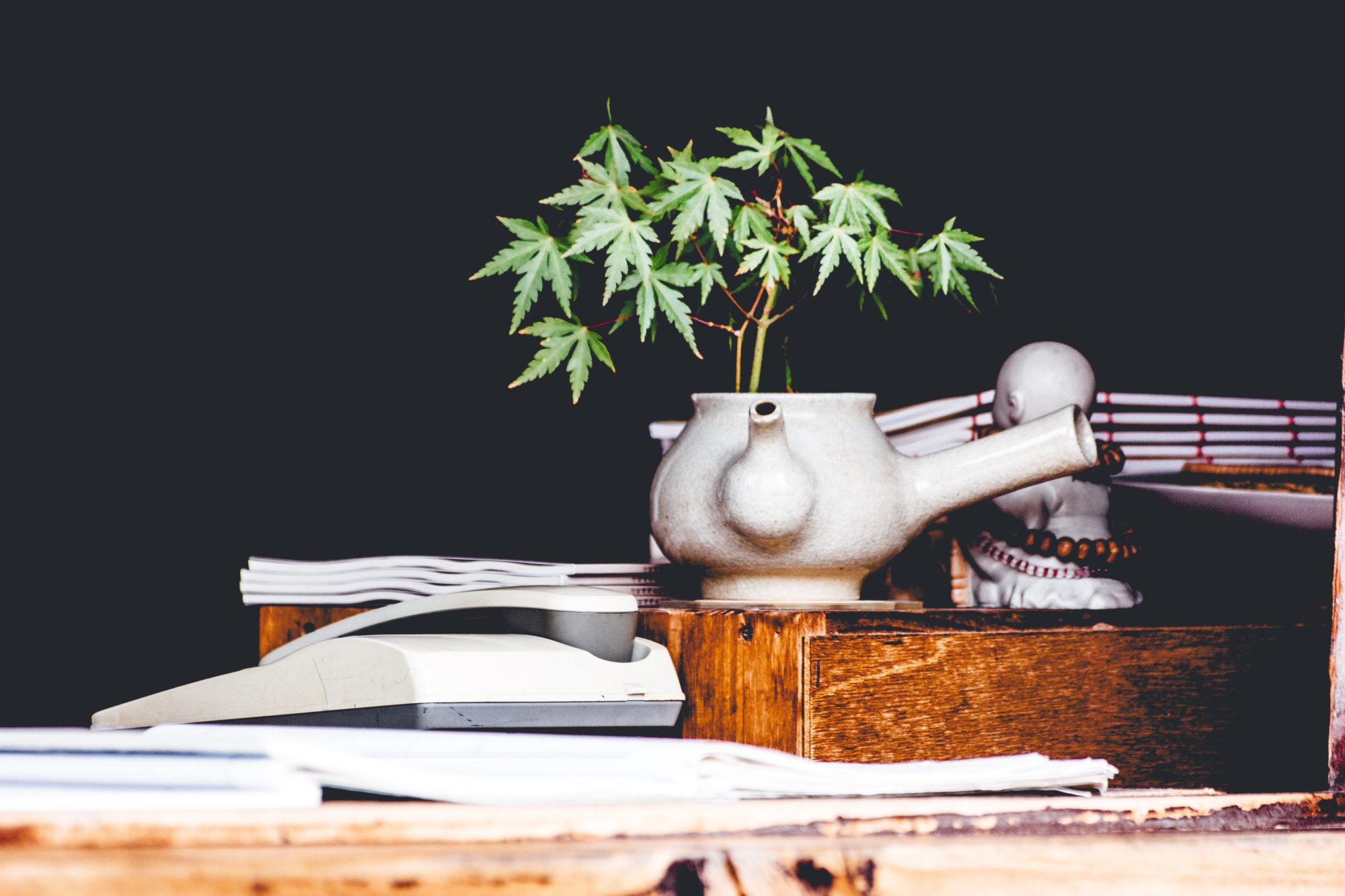 If you're a history buff, head to historical Gyeongju. It's a smaller town of less than 300,000 and holds the ancient history of South Korea. Gyeongju was the capital of the Silla Dynasty for 1,000 years until 935AD.
The town is easily walkable from the train station. As you pass through the little shops and restaurants you will find yourself in the fields with the old tombs. Bulguksa Temple, a world heritage site built in the 8th Century, is just a quick taxi or bus ride south of the city. It is famous for its detailed painting, golden Buddhas, and architecture.
On that note, if you're searching for what is famous in Korea, also try to head over to see the quintessential spring Cherry Blossoms (one of the most famous things in South Korea), or autumn's colorful leaves when you can experience Gyeongju at its prettiest.
How to get here from Seoul: Take the KTX fast train to Dongdaegu and transfer to Gyeongju. This is about 2.5 hours and costs less than $50.
3. Jeju Island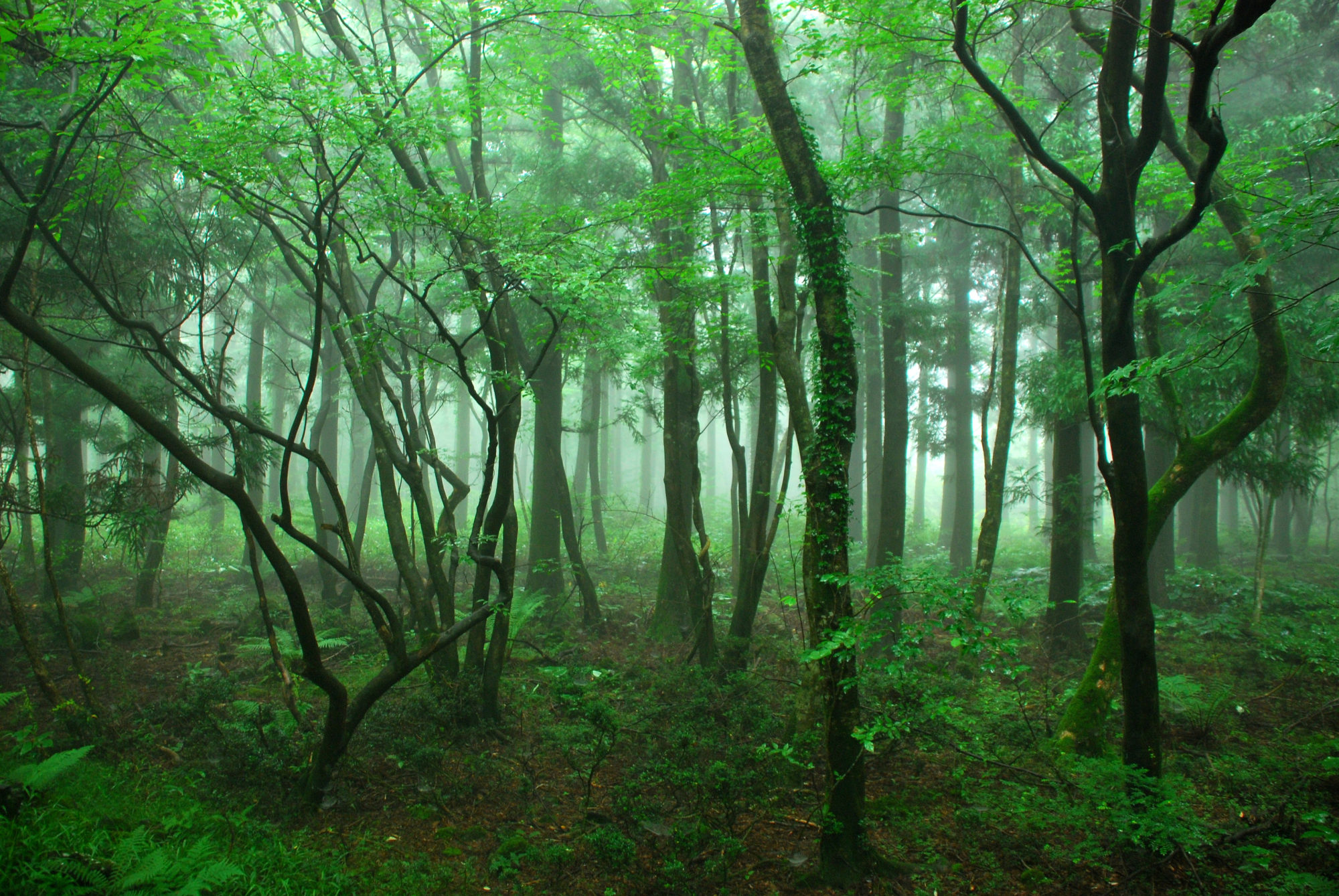 If you want to enjoy the "Hawaii of South Korea"—without those Hawaii prices—head to Jeju.
You can enjoy a relaxing vacation lounging on the beach, hiking the famous Hallasan volcano, or indulging in the juicy Jeju oranges. You'll find a more relaxing atmosphere than the busier cities in South Korea. Whether you are bathing in the natural pools or checking out some museums, you will have plenty to occupy on a mini vacay away to Jeju.
How to get here from Seoul: Fly for one hour from Incheon to Jeju. Flights range from $20-$100 depending on when you are traveling. Keep your eyes peeled on Skyscanner for good deals (you can quickly check for flights on the sidebar to your right).
Or, if you're feeling adventurous, we not even try a fresh live seafood hotpot? (Warning, not for the squeamish!)
4. Seoraksan National Park
Go for a hike in South Korea's most popular national park. Seoraksan is a must-see because of the natural beauty that also surrounds Sinheungsa temple and the massive Buddha.
Make sure you get out your visors, bright windbreakers, and bring a bottle of makgeolli to hike the true Korean way. There are plenty of hiking trails with views you need to see for yourself.
Regardless of the season—even winter—you can count on being impressed with Seoraksan. Make your stay worthwhile and try to spend a few days here. Camping is almost free, yes $2 only. A pension (house rental) with four beds is about $70, and an Airbnb with a private room is as low as $15 per night.
How to get here from Seoul: Buses from Dong Seoul Terminal depart daily from 7am to 7pm. You will bus four hours to the city Sochko for just $10. From there, another bus only takes a half an hour from the city to the park entrance.



5. Boseong
Like tea? Like fields? Like posting really cool pics on Instagram? Go to Boseong to pop around the green tea fields. Koreans love tea almost as much as they love soju!
This teeny tiny town is tucked down south a little further from the beaten path of Korean tourism. This is a bit of a different sight for your Korean style experience. Boseong county produces 40% of the country's tea products. Tea isn't just a drink to Koreans; there's a whole entire cultural history within this hot brew.
If time allows, make it to the Boseong Green Tea Festival in May.
How to get here from Seoul: Take the KTX fast train to Gwangju Songjeong Station. This is about $45 and is about two hours. You will then need to go to the Gwangju bus terminal and take an hour and a half directly to Boseong for under $10.

---
Your itinerary is set. If you have time to get off the beaten path and to see South Korea places besides Seoul. Whether you want to experience another big city or want to step out into nature, it's doable in South Korea. South Korea is very small and accessible which makes this destination a breeze for travelers.
Although Seoul is the easiest to access from international airports, transportation to head elsewhere is very cheap and convenient. So head to Seoul for a few days, but remember, there are so many South Korea places besides Seoul that are worth visiting.
Suggested next reading: I Went To North Korea: Here's What Happened