The first time I ever stayed in an Airbnb, I booked a place that had zero reviews. It was a new listing in the middle of the high desert in California, and even though the owner looked sweet and kind in her photo, I booked it with a tinge of hesitation, praying that she wasn't an ax murderer.
My friend Carmella and I were road tripping through the Southwest, starting in Los Angeles and making our way through Arizona and New Mexico, then looping back around to California. We were in our mid-twenties and had never felt more free, each of us taking our first real grown-up vacation.
We rented a tiny car, threw our bags in the back, stocked up on baby carrots and gallons of water, and struck out on our own. We were elated. We talked nonstop. We left the smog of L.A. behind us, headed east, and arrived in Joshua Tree by evening.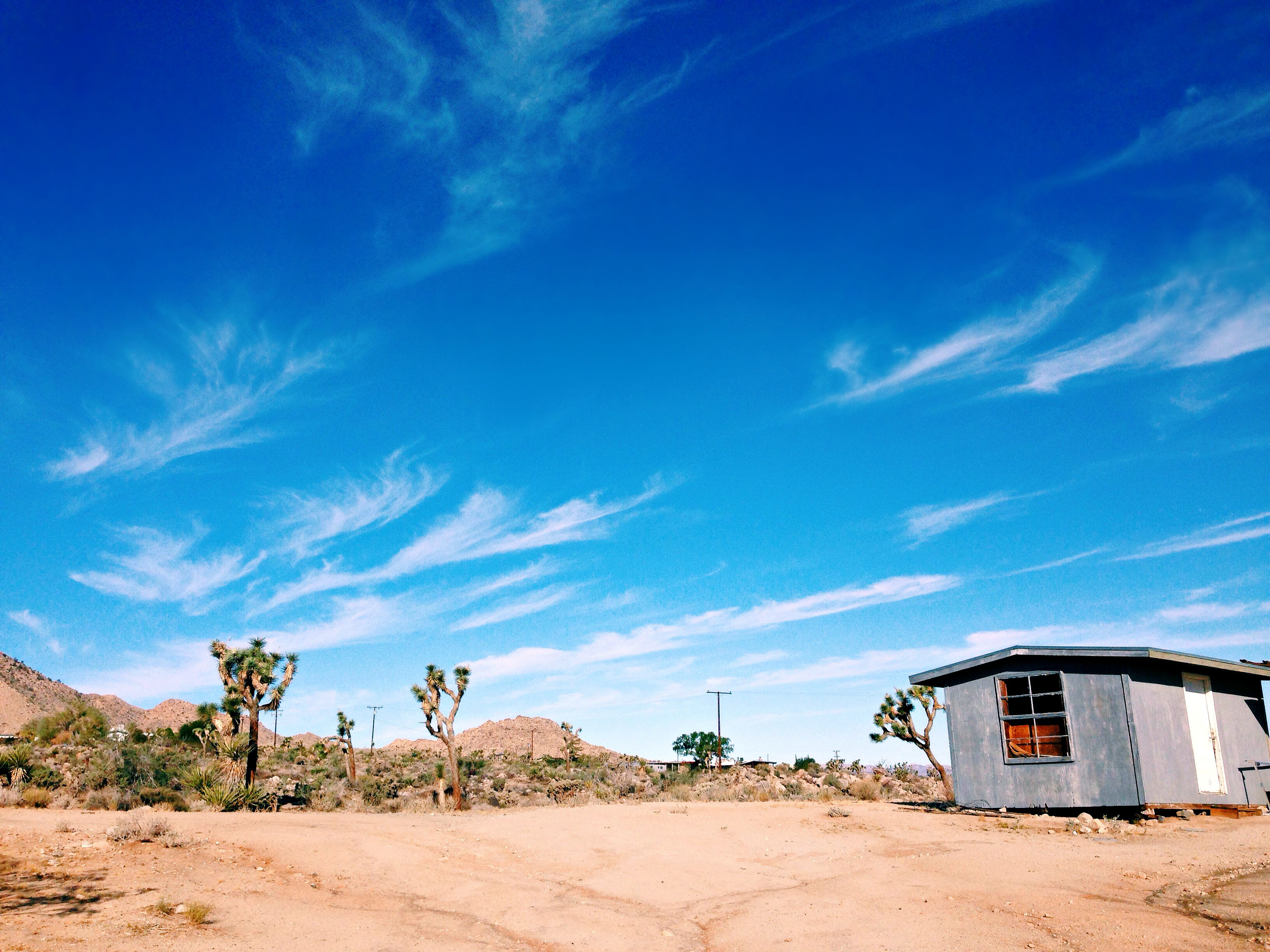 Our First Time Staying In Airbnbs
By the bright light of the moon in the massive desert sky, we managed to find our Airbnb—a tiny cabin at the edge of the national park with just one neighbor in sight. We pulled up at 11pm and tiptoed to the door, still unsure of what we were walking into. We were greeted by the kindest woman named Stella, who'd waited up for us.
There was a little bedroom with fluffy towels laid out for us and a wicker basket of toiletries. There was just enough room for the two of us, and we snuggled up in our shared bed, laughing hysterically under the covers until we drifted off to sleep.
I knew we'd made a good choice when I woke in the middle of the night to the sound of coyotes yipping outside our bedroom window. I fell back to sleep marveling at the magic of the desert and woke the next morning to fresh green juice served in wine goblets, alongside stories of Stella's past life in San Francisco. We were the first names in her pristine guest book, and we left a raving review.
If I thought we'd made a good choice by booking a room with no reviews, I was yet to be surprised at what was in store.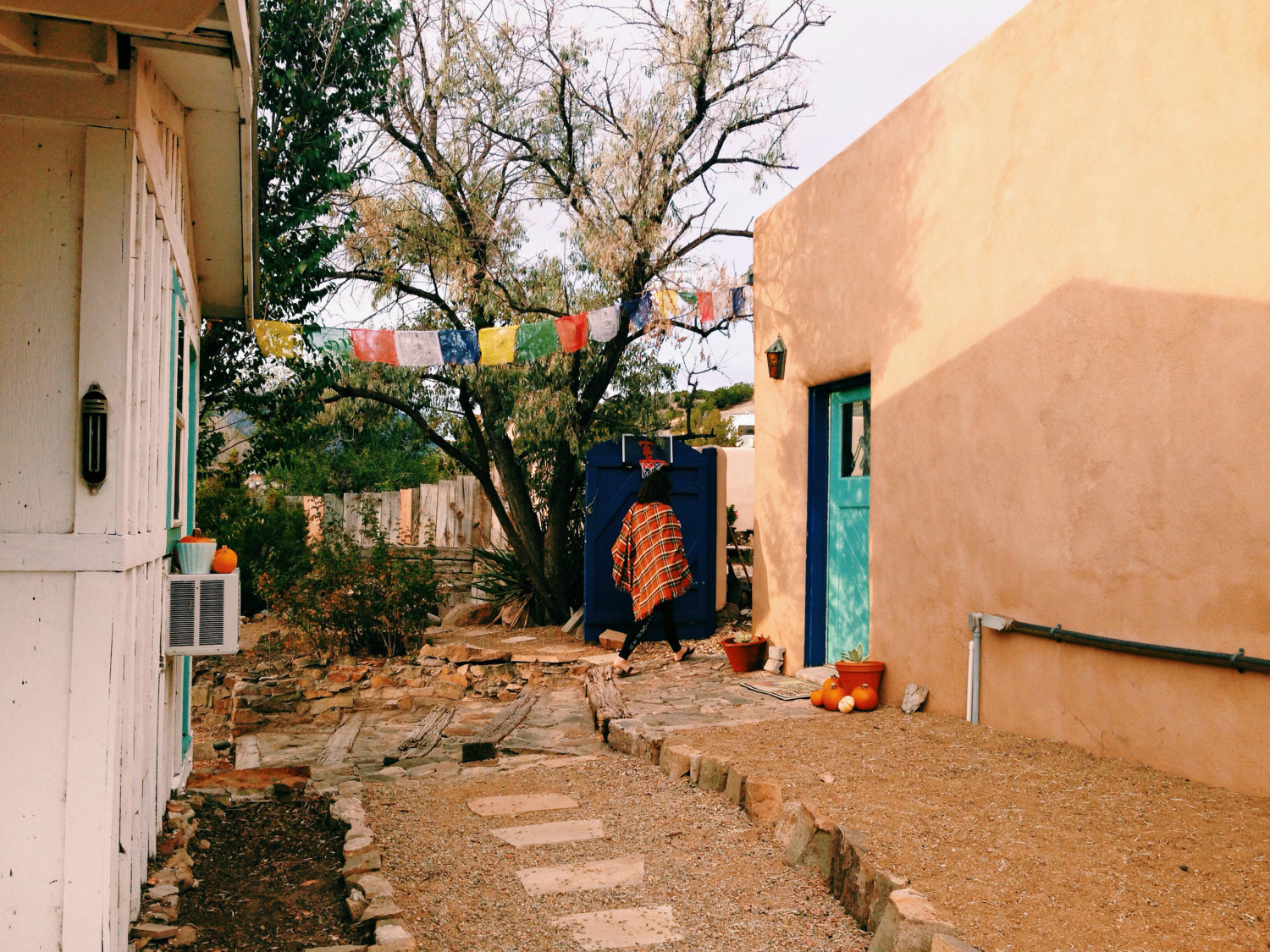 Joshua Tree To Madrid, New Mexico
We left Joshua Tree and eventually made our way to Madrid, New Mexico, a tiny mining town just outside of Santa Fe. Carmella had booked this Airbnb, and I was excited to see what the "eco cabin" in the hills of New Mexico would be like. We arrived and were greeted by the Airbnb manager, Lucy, settling into our cozy cottage with its compost toilet and limited electricity. Colorful prayer flags were strung about and we immediately felt at home.
It wasn't until later that night, over glasses of wine beside a glowing fire under the full moon, that Lucy and I realized we had a mutual friend.
On the other side of the country in a remote Southwest town with a population of 200 people, I'd found a connection. We stayed up late into the night talking about synchronicity and human connection. What were the odds?
That trip ended up being one of those vacations where everything just works out. We ended up staying in Airbnbs a total of four different times and left all but one feeling like we were good friends with the owners. They were complete strangers. Welcoming other complete strangers into their homes. Literally opening their doors and hearts to the belief that people can be kind.
A Life Of Travel
As I continued a life of travel following that trip, I learned that this would be more common than not in all of my experiences of staying in Airbnbs. I've stayed in Airbnbs all over the world—rambling farmhouses in Maine, cozy cottages in rugged Tasmania, mountain suburbs in Ojai. Sometimes solo, sometimes not—but always with the faith that people are good at heart. (And of course, most of these were private rooms in a home, rather than an entire home independent from the owners—I always find that I like it better when hosts are around.)
Four years after my initial Airbnb stay in Joshua Tree, I found myself in a 1900s clapboard house in the Blue Mountains of Australia, a fantastic region filled with eucalyptus forests and stunning cliffs and roaring waterfalls. I was with a friend who'd never stayed in Airbnbs before, a friend who was a bit reluctant to reserve a room in a stranger's house with nothing but hope, faith, and a few reviews.
The owner, a sweet woman in her fifties, invited us in and explained how she found herself there—escaping city life in Sydney at the discovery of a troubling illness, settling into the mountains for fresh air, art therapy, and recovery. I spotted my favorite artist's work on her fridge, and she'd left us hot water bottles at the end of our beds for the chilly autumn night. In her kitchen hung a giant chalkboard upon which she'd jotted affirmations and quotes, and we got lost exploring her bookshelves filled with tomes on lucid dreaming and homesteading.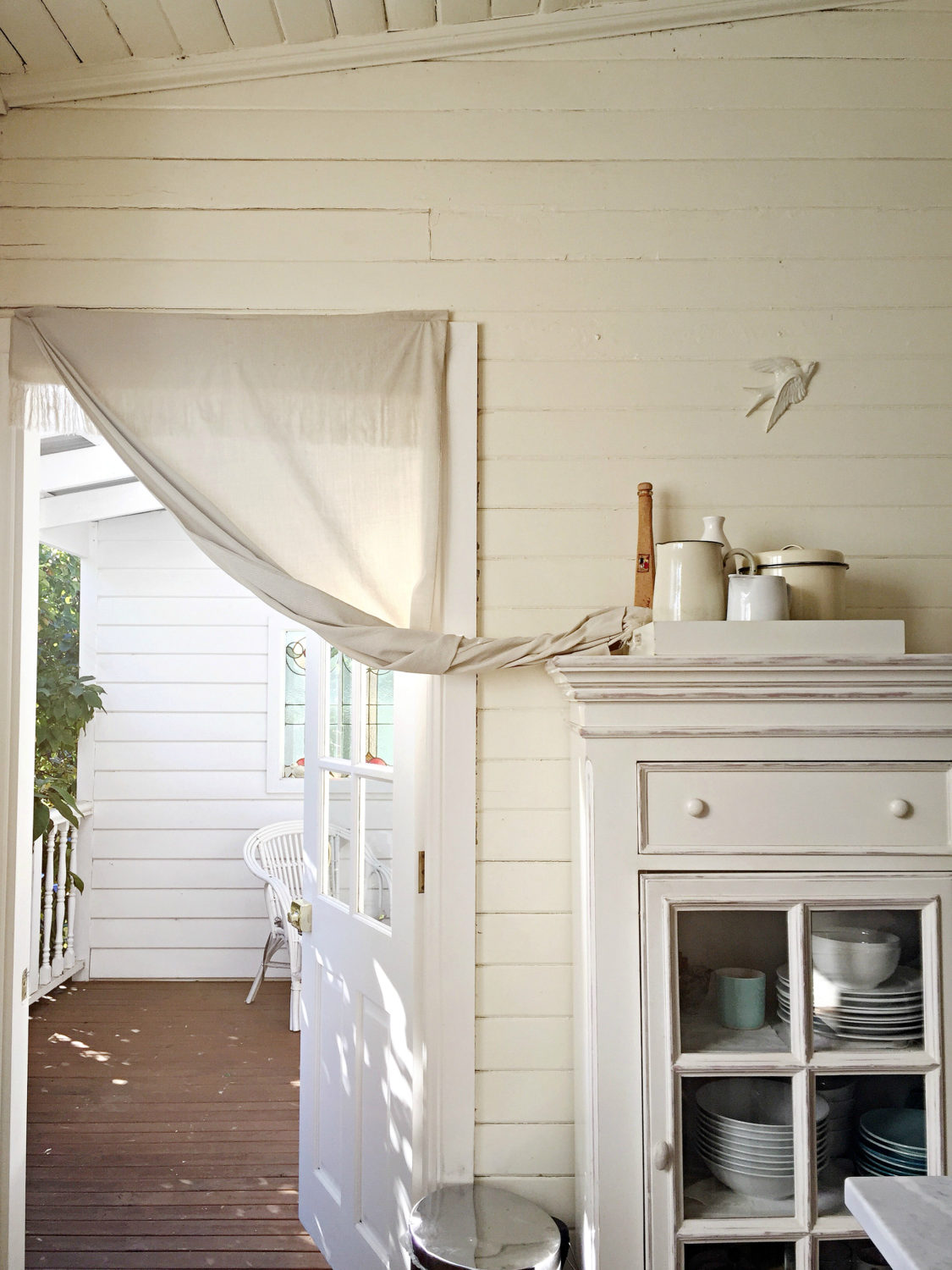 She was out of the house the next morning when we checked out with our backpacks in tow, and when we realized we'd accidentally left a cell phone behind, she was suddenly pulling up alongside us in her car, encouraging us to get in so she could give us a lift back to get it.
Complete strangers from countries other than her own. Trusting us in her home without her. We could have been the ax murderers.
My friend was shocked at how Airbnb worked. "She doesn't mind that we're here without her?" she said incredulously. "Are all hosts this nice? Is this always how it goes?"
(Of course, it doesn't always go exactly like this. Not every single Airbnb host is kind and welcoming and goes out of their way to make you feel at home. But with a little awareness and intuition when you're booking, you can find gold. And more often than not, it's worth it.)
Conclusion
Now, I always prefer to peruse Airbnb before turning to a hotel or hostel. I love not knowing what I'll find or who I'll meet. When you can be open to it, there are stories to be heard, kindnesses to be gifted, meals to be shared, neighborhoods to be explored, friends to be made. I'm still in touch with some of my past hosts, and even just a connection over Instagram feels incredibly heartwarming to me.
Because in a world that feels increasingly scary and unsafe, there's this: the unfailing hope and belief that people are intrinsically good — and that we have more in common than we think.
---
Note: I want to acknowledge that as a white American female, I carry a certain privilege that not everyone is granted, and others' experiences of strangers' kindness may not be the same as mine.
Suggested next reading: Why I Travel Alone (And Why You Should Too)