What's the image that comes to mind when you think of Texas? Probably cowboys, horses, and incredible barbecue. If that's what you thought of, then you'll find all of that and so much more when you visit the north Texas city of Fort Worth. About a half hour drive from the bigger and more well known Dallas, Fort Worth is not a city to sleep on and is well worth a proper visit. It might as well be in a different country compared to Dallas. The people, clothes, attitude, and even the pace at which people live at is different. Few know that Fort Worth is actually the 16th biggest city in the United States and has a population nearing a million residents. Here are the 4 best things to do in Fort Worth:
Stockyards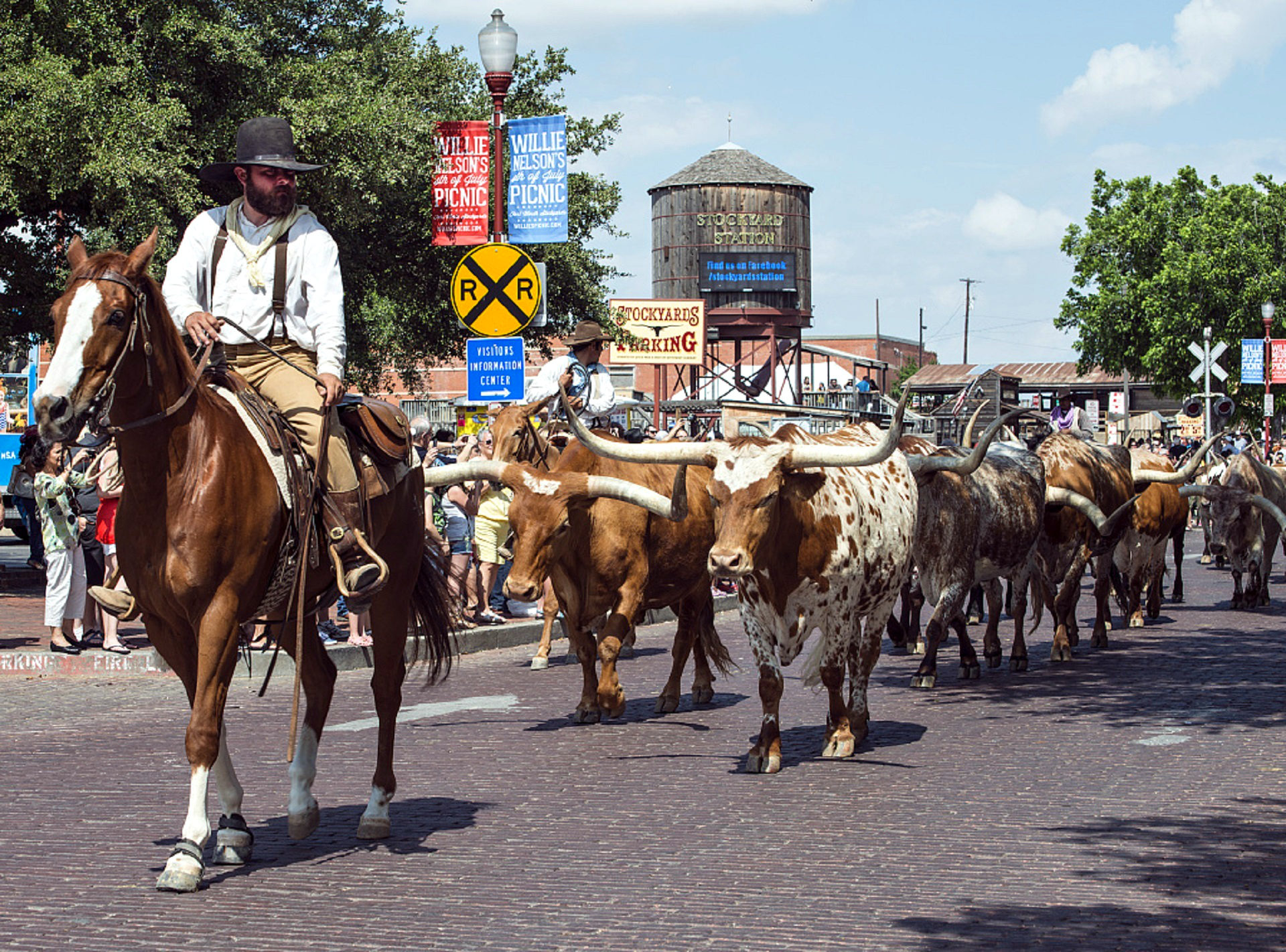 A visit to the old Stockyards is one of the top things to do in Fort Worth. Located north of downtown, the Stockyards are truly where the west begins (It's Fort Worth's city slogan as well.) Recognized as a National Historic District, the Stockyards made Fort Worth an important economic hub in the south during the 19th Century. It's where railroads transported cattle to be slaughtered, butchered, packed up, and eventually shipped off across the country. Today, the meatpacking companies are long gone, but you can still see a section of the old, abandoned Swift Armour company including their beautiful sign and gate. The area has become quite popular in recent years with visitors from around the world with its twice a day cattle drive down the main street of the Stockyards. Beyond the cattle drive, you can learn to Texas country dance at the biggest honky tonk in the world, (A honky-tonk is just Texas' way of saying it's a concert venue) Billy Bob's. The venue regularly plays host to some of the biggest country music acts and is practically a country music museum. Once you've burned off some calories, it's time to get some delicious barbecue at Riscky's, a Texas institution for almost 100 years. This is just a warm-up barbecue eating session for later.
Southside
View this post on Instagram
Fort Worth's Southside district has undergone a massive revitalization in the past few years. The area used to only be home to a few restaurants and bars for nearby hospital workers, but it's main artery, Magnolia Avenue, has been turned into a foodie and drinker's heaven. It is now one of the country's hottest entertainment districts. Take a casual stroll on Magnolia and try the bison burger at Shaw's. The patio is the place to be on a warm night and hosts local musicians on the weekends. For vegans, Spiral Diner is one of the best vegan restaurants in Texas. Originally opened in 2002, it now has two other locations in nearby Dallas and Denton. For dessert, head to Melt for ice cream and take a picture in front of its Instagram worthy yellow wall. If you still have a bit of a sweet tooth, walk across the street to Stir Crazy Bakery for a Nutella cupcake…or three. It's okay no one is judging you. Finally, cap the night off with a drink at The Usual. The trendy bar bases its drinks off Prohibition-era favorites. If craft cocktails are your thing, The Usual should top your list of things to do in Fort Worth.
Sundance Square
View this post on Instagram
Downtown, also known as Sundance Square, used to be much like the Southside District. No one would come spend time in the district unless they absolutely needed to. That has all changed within the last decade. Named after a western outlaw that used to make its home in Fort Worth, the 35 block downtown district is now a great area to shop, eat, drink, and hang out with friends and family. On any given weekend, you'll find locals hanging out by the water fountains watching an outdoor movie, watching their kids play, or just enjoying a beautiful night. There are quite a few places to visit. The first place you have to stop is the Fort Worth Water Gardens. Built in the 1970's, you'll often see locals and visitors alike walking around and enjoying the cool water. Trust me, in summer, the water gardens become one of the best things to do in Fort Worth! Next, take a walk around and you might think you are on South Beach. While there may be no ocean, you might notice the Art Deco architecture of many of the buildings. A good portion of those buildings are national landmarks since that style is no longer used in modern construction. With all of that walking around, it's time to get something to eat. That's a tough decision since Sundance Square is filled with incredible restaurants. From Sushi to Mexican to Korean food, the amount of diversity is pretty surprising. To end your time in Sundance Square, head to my favorite bar in the city, Thompson's Book Store. Named after its previous tenant, you'll need that weekend's password to enter. You can find it either on their Facebook page or if you get a drink upstairs. With the password, you get access to Thompson's secret downstairs bar. Besides the secret bar, Thompson's is home to some spectacular cocktails and its bartenders are considered some of the best in the Dallas/ Fort Worth area.
Eat Barbecue

Now, if you followed my itinerary you already had your warmup portion of delicious barbecue, but it is now time for the real deal. You simply cannot come to Texas and NOT have multiple barbecue dinners. There are various restaurants to satisfy this barbecue obligation. For those that prefer a more traditional experience, I'd recommend heading to Angelo's. One of the original barbecue joints in Fort Worth that has been opened since 1958. It's been open so long for a reason. Its barbecue is crazy good. Be sure to try the sausages, but be careful, you may never have a better one again! If you are looking for a more modern take on barbecue, you have to try Heim's. What started off as a small food truck serving great barbecue is now a full-blown restaurant with that same awesome food and over 150 whiskeys. People that love Heim's swear by it and refuse to even consider another spot. For a sampling of everything, try the Tex Meat Club Plate for a sample of everything. Pair that with a whiskey and I'd say you are a true Texan now.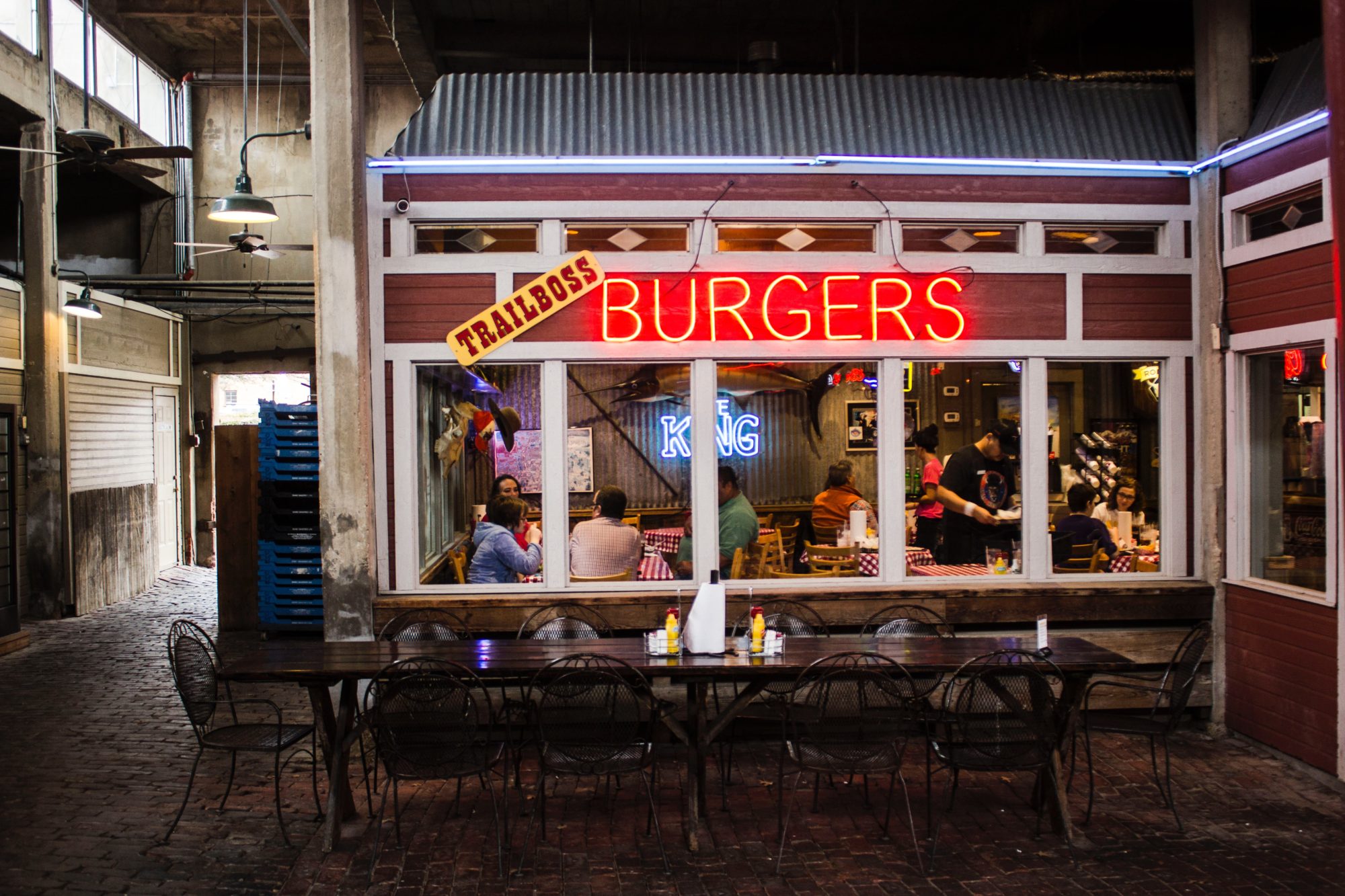 There are so many other things to do in Fort Worth, I could go on. But for other things to do in Fort Worth that'll make you feel like a true Texan be sure to also check out: The Fort Worth Stock Show and Rodeo, Cooper's Old Time Pit Bar-B-Que, and the Beef Jerky Outlet!
Suggested next reading: 11 Of The Absolute Best Things To Do In Austin, Texas