Everyone knows the popular Southeast Asia destinations—the beaches in Thailand, Angkor Wat in Cambodia, the temples in Bali. But, in recent times, it's becoming increasingly popular to visit Myanmar (otherwise known as Burma).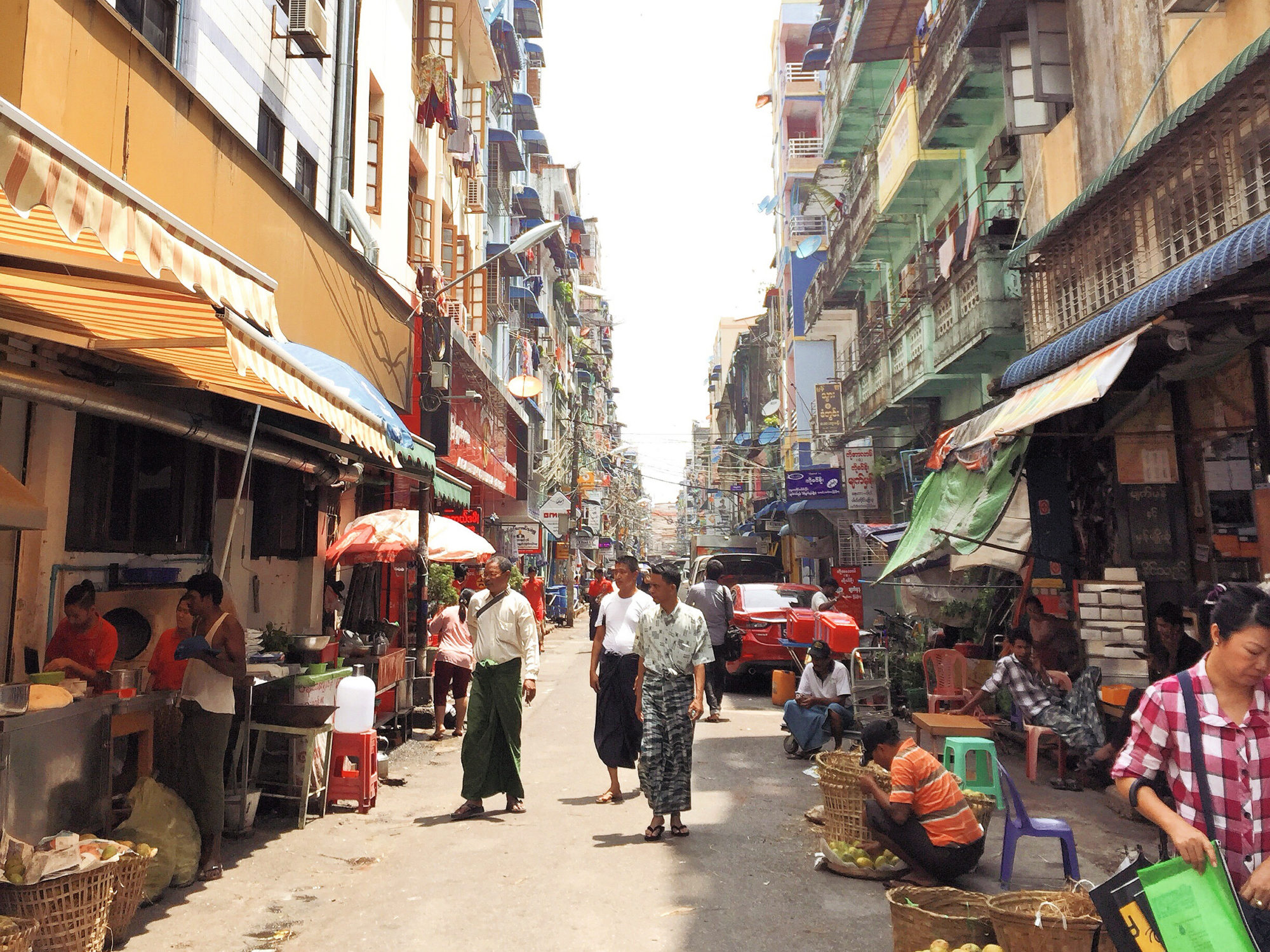 Until recently, tourists had virtually boycotted visiting the country, not wanting to support the military dictatorship. But after the NLD party won the 2012 election, visitors began entering the country again—and now 7.5 million arrivals are expected by 2020. While some advocacy groups still discourage tourism, others promote it as an effort to boost the economy and to avoid isolating Burma from the rest of the world. ("Burma" was the name used by the colonial British, and the military government changed it to "Myanmar" in 1989—both are used today.)
Since the country is relatively untouched by the Western world, now is the perfect time to visit Myanmar. Here are six reasons to go now:
1. See a country that's off the beaten path.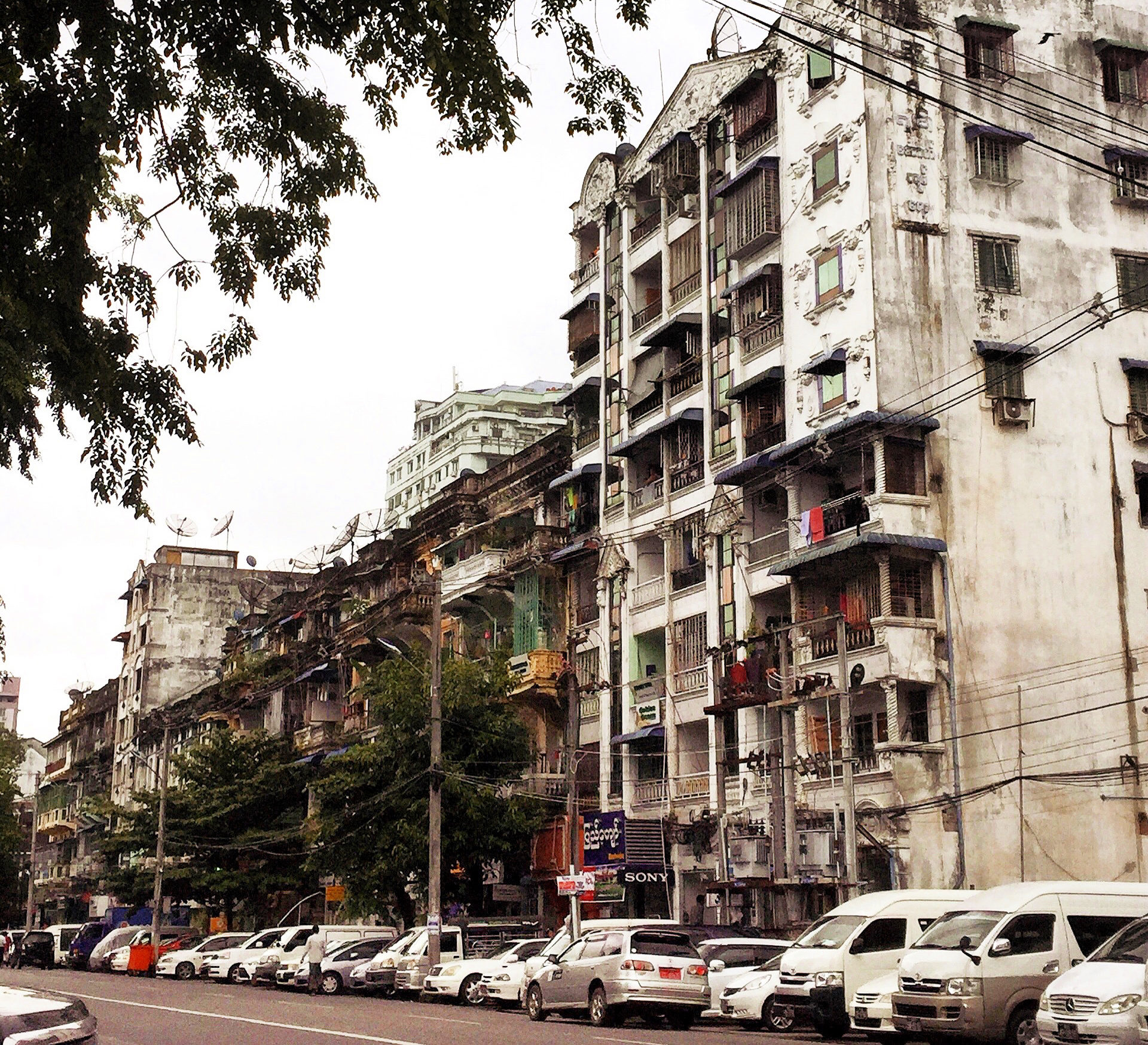 While more and more tourists and backpackers have started to visit Myanmar, it's still relatively unknown to many. While everyone else is hurrying to Thailand and Vietnam and the Philippines to zip line through jungles and lounge on beaches, why not get adventurous and visit a place where foreigners are still quite rare? You can really immerse yourself in the culture and have the opportunity to experience a place that's not yet overrun by tourists and commercialism. Maybe someday flying into Yangon will be just as typical as flying into Bangkok, but for now, Myanmar is a virtual goldmine of untouched beauty and untapped potential. It's a pretty special feeling to be a part of that. (Plus, you could brag about it to all your friends.)
2. Learn about the history of Myanmar.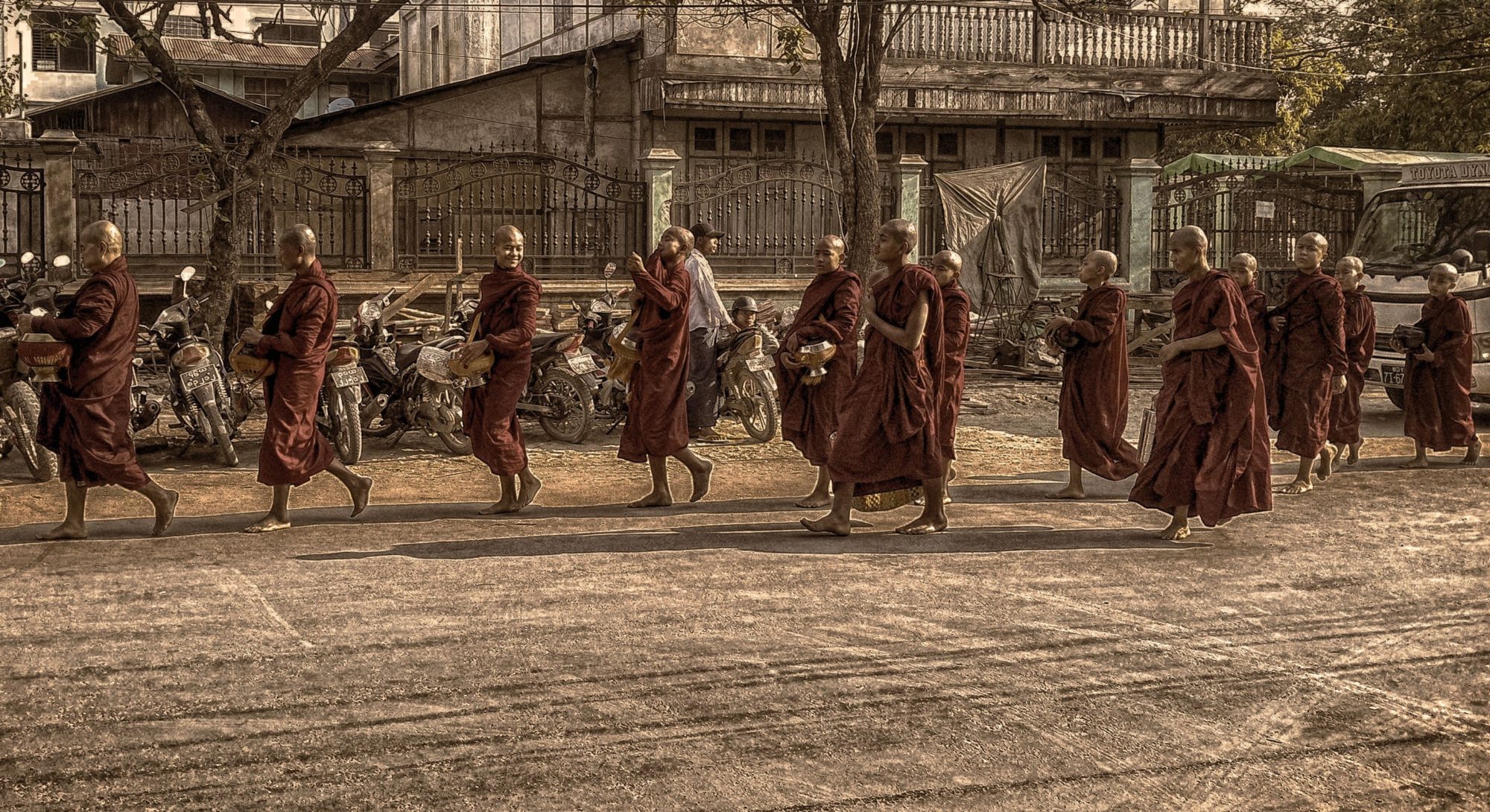 Myanmar was once a powerful kingdom in Asia and became one of two main empires in mainland Southeast Asia (along with the Khmer Empire) in the 12th Century. A series of invasions, collapses, and colonization followed, making for a complicated and tumultuous timeline. Modern-day Myanmar still sees its fair share of turmoil and strife—a brutal genocide taking place on the coast in the Rakhine State has ravaged the country since 2016. (See the end of this article for more.) To visit Myanmar,  to meet the people, and to witness the country up close turns out to be a great opportunity to expand your worldview and educate yourself on this incredible culture.
3. Support the economy.

Myanmar is one of the poorest countries in Southeast Asia, with a lack of good infrastructure and an educated workforce. As more and more nations try to strengthen ties and ease sanctions, the economy is expected to grow—and tourism plays a big part here. While there's still some disagreement on whether or not tourism in Myanmar should be encouraged, using our foreign currencies to purchase delicious Burmese food, stunning gemstones, or local art can help the Burmese people. (And they have so much to offer.)
4. Witness Bagan (while it's still there).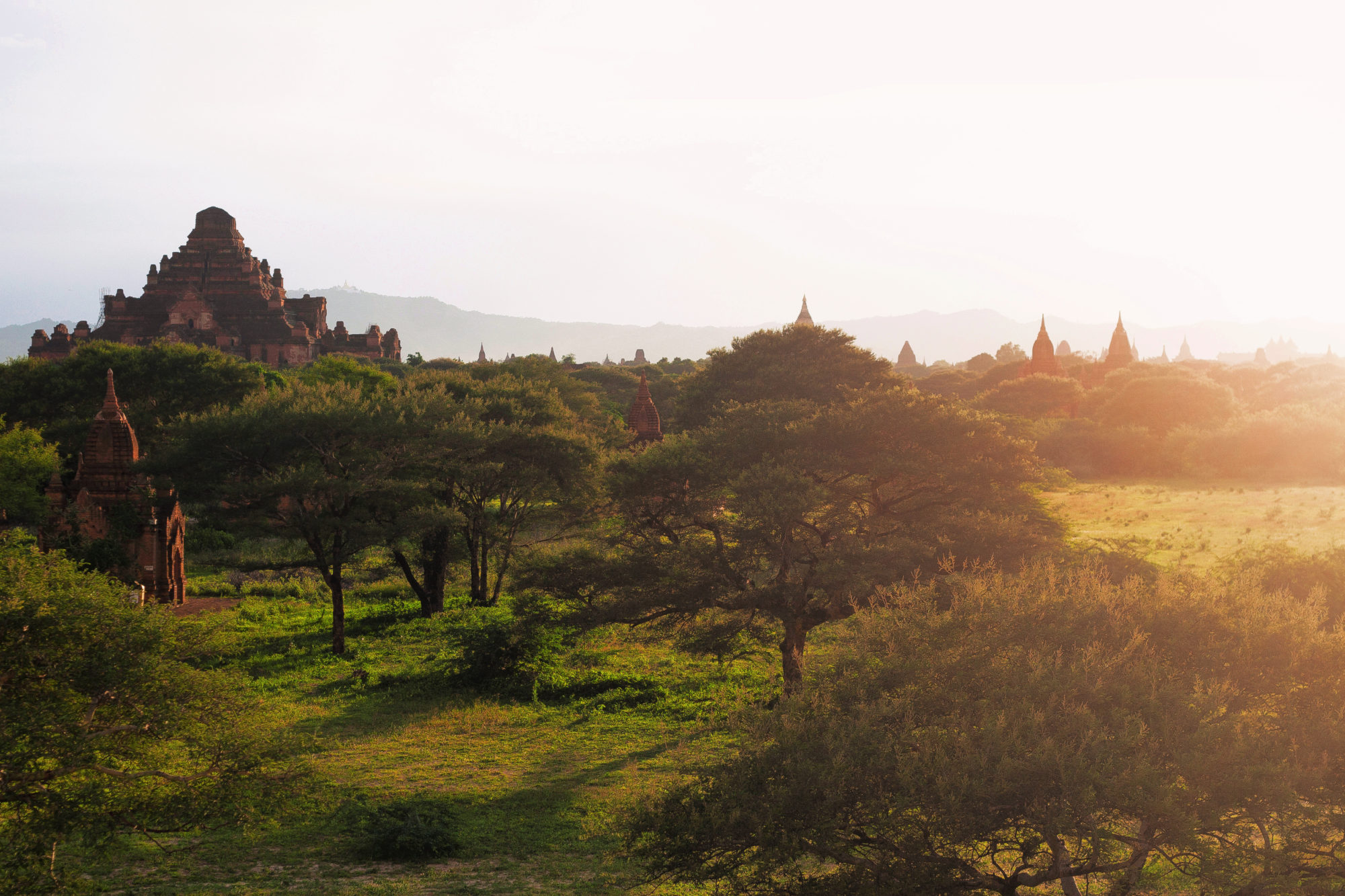 Bagan, an ancient city in central Myanmar, was once the capital of the powerful kingdom that would later unite all the regions to form modern-day Myanmar. Between the 11th and 13th Centuries, over 10,000 temples, pagodas, and monasteries were built in just 26 square miles, deeming the site reminiscent of Angkor Wat. This impressive sight is often viewed at sunrise on hilltops or in a hot air balloon, but is spectacular any time of day. Due to a multitude of earthquakes in the region, many structures have been demolished or damaged—at least 400 needed repairs following a 2016 earthquake struck. Sadly, local restoration hasn't maintained the integrity of the buildings, which many believe is what prevents it from being named a UNESCO World Heritage Site. Despite any architectural anomalies, Bagan is an awe-inspiring area and shouldn't be missed.
5. Visit Shwedagon pagoda in Yangon.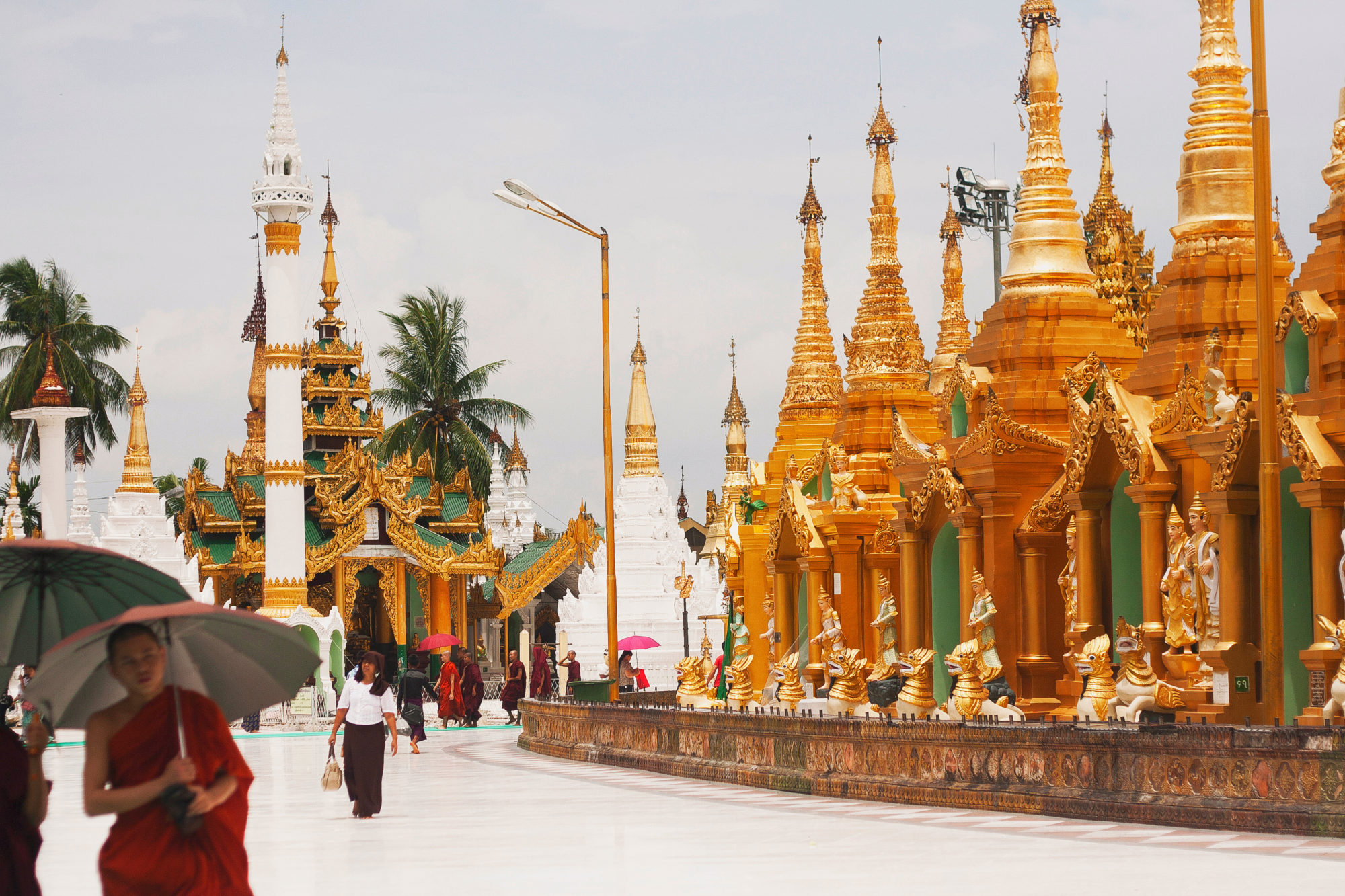 This magnificent gilded stupa in the city of Yangon is believed to be the most sacred Buddhist site you can see if you visit Myanmar. And even if you've seen many a temple in your lifetime, this one won't fail to impress. Standing at nearly 100 meters (326 feet) tall, you can't help but feel its magnitude and sacredness even as you drive or walk past. Shwedagon is believed to contain relics of four previous Buddhas, such as strands of hair. The main stupa is surrounded by numerous smaller temples, creating a magical maze of golden Buddhas and glittering spires and mirrored tiles. Monks and nuns bustle about as they meditate, worship, and care for the space, while visitors wander around barefoot, seemingly mesmerized. (Shoes are taken off at the entrance to the pagoda, as a sign of respect.) With a small entrance fee of just $8 USD, this Yangon destination is a must-see.
6. Get to know the people of Myanmar.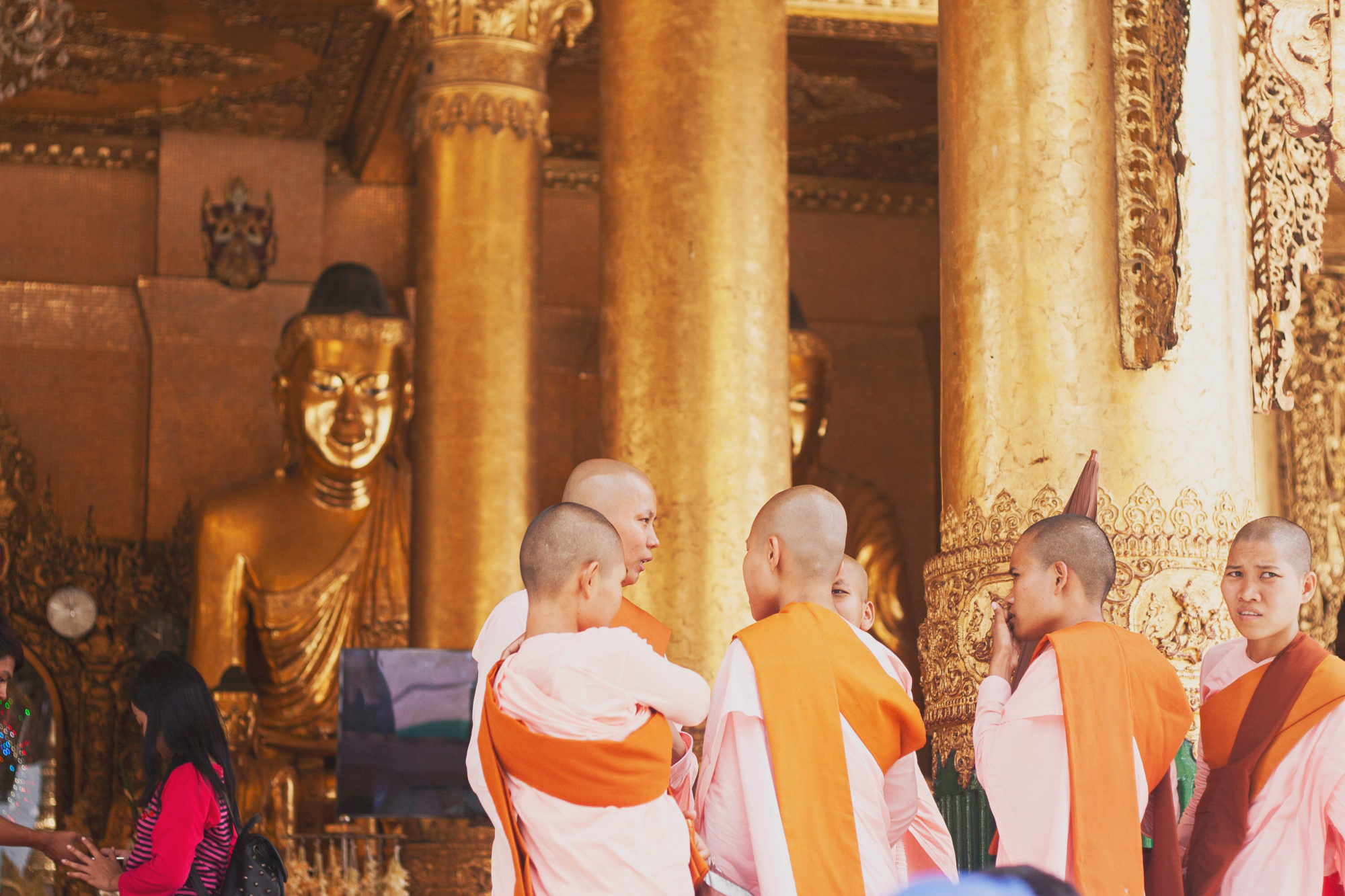 Southeast Asia is full of kind-hearted, open-minded locals—and Myanmar's people might just win the prize in this category. Even if you're the only Westerner around (which is very likely to happen, since tourism rates are so low), you're bound to feel welcomed, respected, and safe. You can even ride a train alone in the middle of nowhere and still get smiles from strangers selling cups of noodles and colorful sodas. The Burmese people have endured so much, and still face incredible international and economic struggles—but their kindness and warmth shine through. You won't find nicer people anywhere.
Visit Myanmar's rich history, stunning landscapes, and friendly people, what are you waiting for?
(It's worth mentioning here that Rohingya Muslims in Rakhine state are currently enduring a brutal genocide, attracting global attention and outcry. In August, the United Nations called for Myanmar's military leaders to face genocide charges. Its Independent International Fact-finding Mission on Myanmar plans to deliver their findings to the UN Human Rights Council in September 2018. While this atrocity is not happening in main tourist destinations, it's worth educating yourself about this refugee crisis before making any plans to visit Myanmar.)
Suggested next reading: Train Travel In Myanmar: What I Wish I'd Known