1. Visit something spooky
So much of Switzerland is clean, crispy, green and pretty. But that doesn't mean there aren't a few dark corners lurking in the background.
For example, in the quaint little town of Neuheim, there is a set of underground caves, so spooky they have literally been named the "Hell-Grottoes".
These beautiful gnarly, dramatic stone formations are easily explored thanks to good lighting and easily traversable walkways.
If you're more into man-made gruesome attractions, then zip over to Lucerne to their famous 13th Century gable roofed bridge.
You may wonder what could be so scary about a bridge, especially when you gaze upon its charming, chocolate box exterior. But once inside, you simply need to crane your neck skywards to see beautifully depicted reminders of your own mortality.
For some reason, the project brief for the decoration of this bridge was "Danse Macabre" or "The Dance of Death". Perhaps trying to jolt people into better behavior this bridge shows 67 different reminders of what awaits us all. The message being very clear. Relish our time here because it doesn't last long.
2. Go somewhere beautiful
Just in case you think all bridges in Switzerland have a macabre tendency, you should probably be made aware of the breathtakingly beautiful Saut De Brot.
You'd be forgiven for thinking you'd stepped into a Tolkien-esque fantasy novel if you made the trip to the Areuse Gorge. The lush, verdant surroundings cover tall, sheer rock faces and nestling in between these structures is the small but perfectly formed bridge.
The simple but effective crossing allows travelers to move between the canyon walls whilst feeling like they're in a fairytale.
3. Expand your mind
I'm sure such educated readers such as yourselves enjoy a good looking Library when you see one. So prepare to see one of the best.
The Abbey Library of Saint Gall was founded in 612 so they've had plenty of time to amass quite a collection. Its famous for illuminated manuscripts and the very first architectural plan on parchment. But you don't even have to open a book to experience beauty as the Library itself is famous for being one of the most beautiful in existence.
If you do lose yourself in a book or two whilst you're there, you'll then be fully prepared to take a trip to the next destination. From an ancient seat of learning to a completely modern one. Switzerland is known for being the home of CERN, the world's largest, most expensive and impressive physics lab.
The birthplace of the World Wide Web, CERN is now looking to set new scientific heights with the Large Hadron Collider and possibly unlock some secrets about the start of the Universe. So grab your goggles, don your best lab coat and take a look round.
4. Visit somewhere mythical
Monks and hermits are not usually known for their movie style, badass nature. However, St. Beatus shattered all pre-conventions when he refused to be scared away by a dragon living in his intended hermitage hang out.
The dragon shot rolls of flame from his eyes at St. Beatus who responded by holding up his cross and invoking the Holy Trinity. So effective was his tactic that the dragon threw himself off a cliff and into a crystal clear lake below. Leaving the monk to contemplate his work in peace.
All this is said to have taken place in St. Beatus cave and you couldn't find a more stunning backdrop for such a tale. Lakes, waterfalls and cave structures; St. Beatus's cave has it all. No wonder he didn't want to give it up.
Although a lot of it is unexplored, a small portion is easily accessible for visitors and a special display on the legend of dragons will surely delight all.
5. Climb somewhere high
There has always been a strange attraction for humans to climb the tall thing. It's very hard to pass a hillock, mountain, tower or even big rock without wanting to scale it and see what it looks like from the top.
However, if you like the height but prefer to go without the effort of actually climbing, then the Hammetschwand Lift might just be for you.
Starting in an underground station, Europe's Tallest Outdoor Lift shoots passengers to the top of Mt. Burgenstock in less than a minute. Originally a very rickety wooden structure, the lift was created by a nearby hotel and nearly 100 years and many improvements later, it still has a certain wobbly nature to it.
This ride may not be for the faint hearted but the views from the top make it all worth it.
https://www.instagram.com/p/BqEvnUBBNsc/
6. Go somewhere Instagram worthy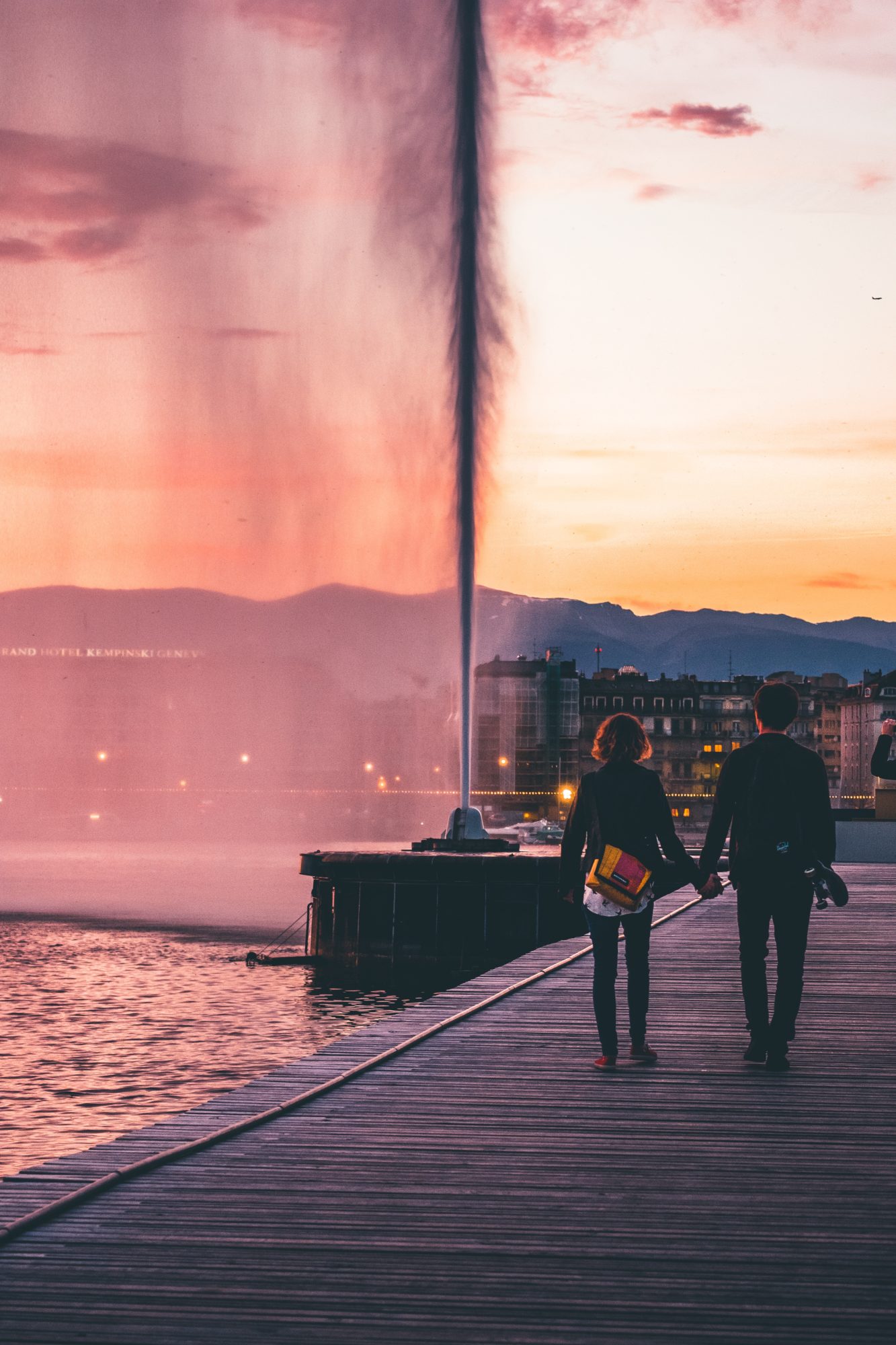 Quite often, beautiful things come about quite accidentally. I'm sure when the architects of the Jet d'Eau were thinking of a way to relieve some of the pressure from Geneva's water supply, they didn't expect to create one of the city's most recognizable and loved attractions.
They certainly didn't spend too long mulling over the name at least. But create a masterpiece they did, as the literally named "Water Jet" is one of the tallest fountains in the world. Soaring 140m or 459ft into the air, the fountain is not quite viewable from space, but you'll definitely be able to see it from your airplane. So it's well worth a closer look when you get onto land.
7. Finally, go somewhere relaxing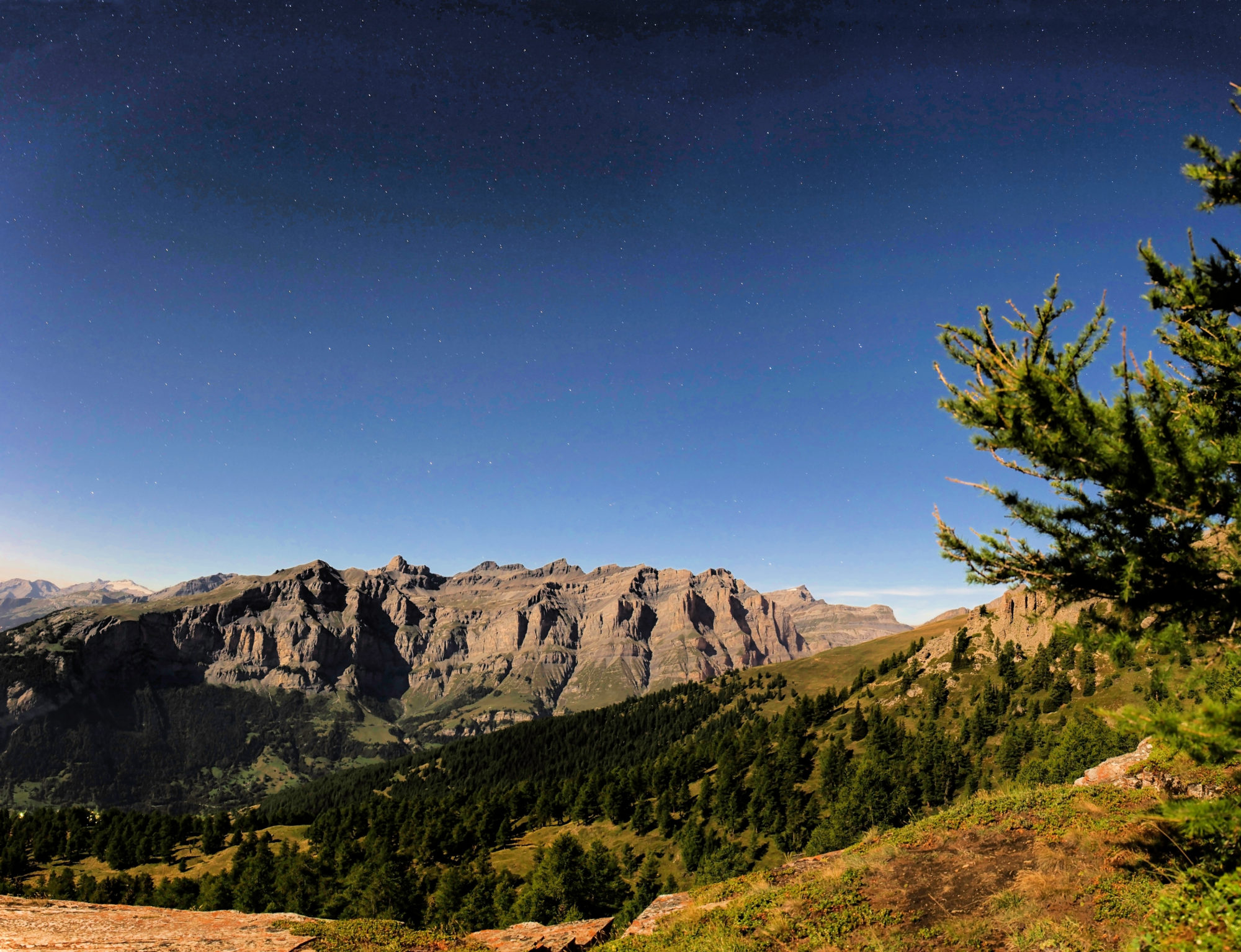 After all that amazing sightseeing I bet you're feeling a little tired and sore. If only there was somewhere you could go and sit in some lovely, warm, bubbly water and contemplate life. But there is! Several in fact. All based in the alpine village of Leukerbad which is famous for its spas.
If you're looking for recommendations (and you're reading this, so we assume you are), we suggest heading to Walliser Alpentherme & Spa Leukerbad in the center of the village. With beautiful mountain scenery, 40-degree water and a host of potential spa treatments, not even the gentle falling of snow could spoil your experience here.
Go on the last Saturday of the month for late opening and a spot of soaking under the moon.
https://www.instagram.com/p/BmOqE_OARDV/
Know of any other interesting things to do in Switzerland we should add to this list? Feel free to comment below!
Suggested next reading: 15 Astonishing Mountain Towns In Europe Worth Visiting