A small country compared to its neighbors—India and China, Nepal has a huge potential and you will want to go there again and again. The southern part of the country features humid plains at the border with India and a whole range of jungle wildlife. In the northern regions, mountain villages tucked away in remote valleys stand at the foot of the most impressive and magnificent mountains in the world, the Himalayas. A trek in the Himalayas is maybe the most popular activity and travelers from all over the world come to Nepal to engage in multi-day treks. However, Nepal has a lot more to offer and there are many other things to do while traveling to Nepal.
1. Trekking the Himalayas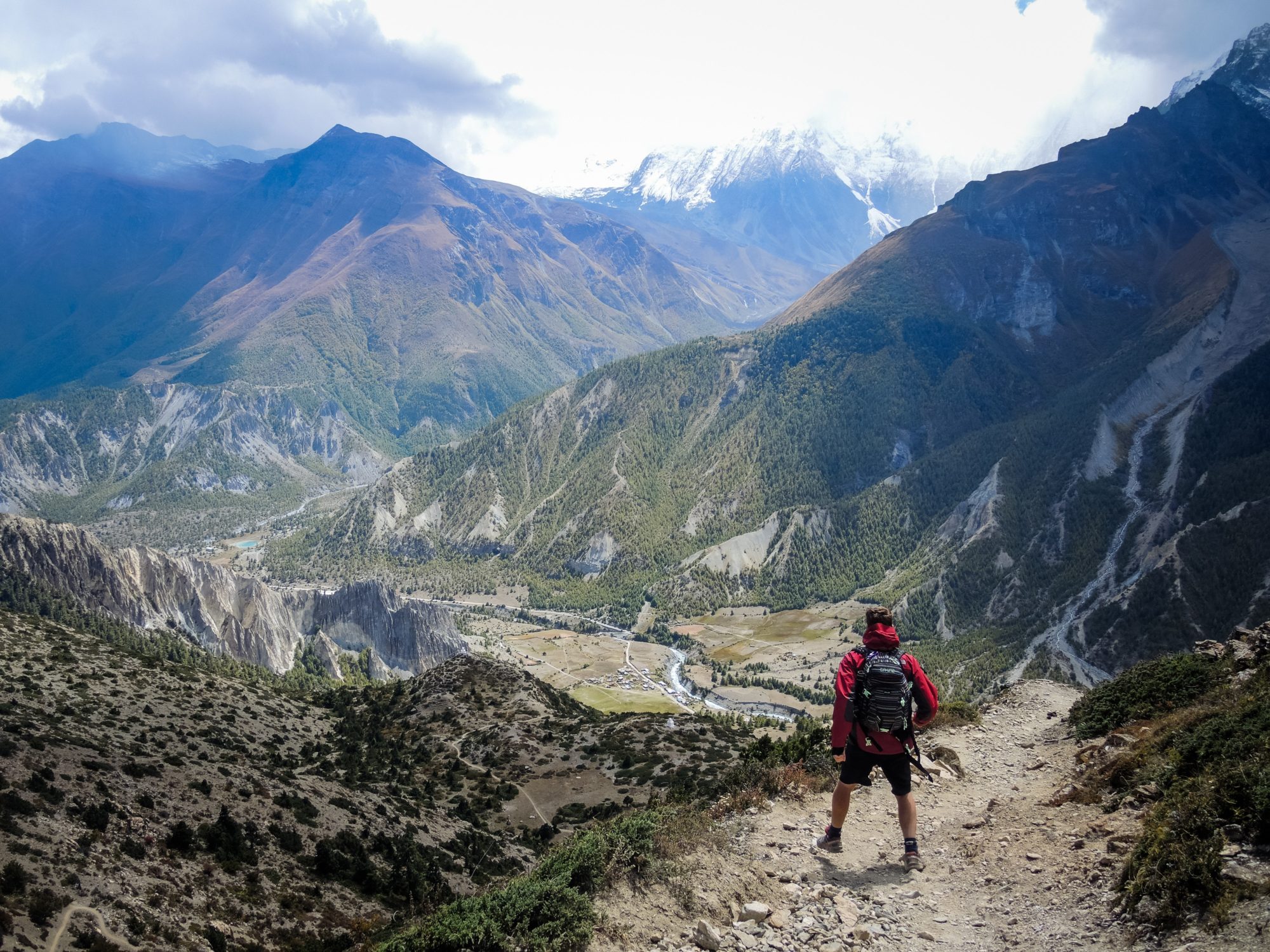 Nepal is perhaps the country with the most breathtaking treks in the world. Wherever you decide to hike in the Himalayas, the gigantic pyramid-shaped peaks stand imposingly as a backdrop. Nepal's most popular regions for trekking are the Langtang Valley, the Annapurna Conservation Area, and the Sagarmatha National Park (where Everest is located). Many other less popular, remoter areas such as Nepal's Far West, Mustang, or Dolpo, are a good choice if you want to trek away from the tourist crowds.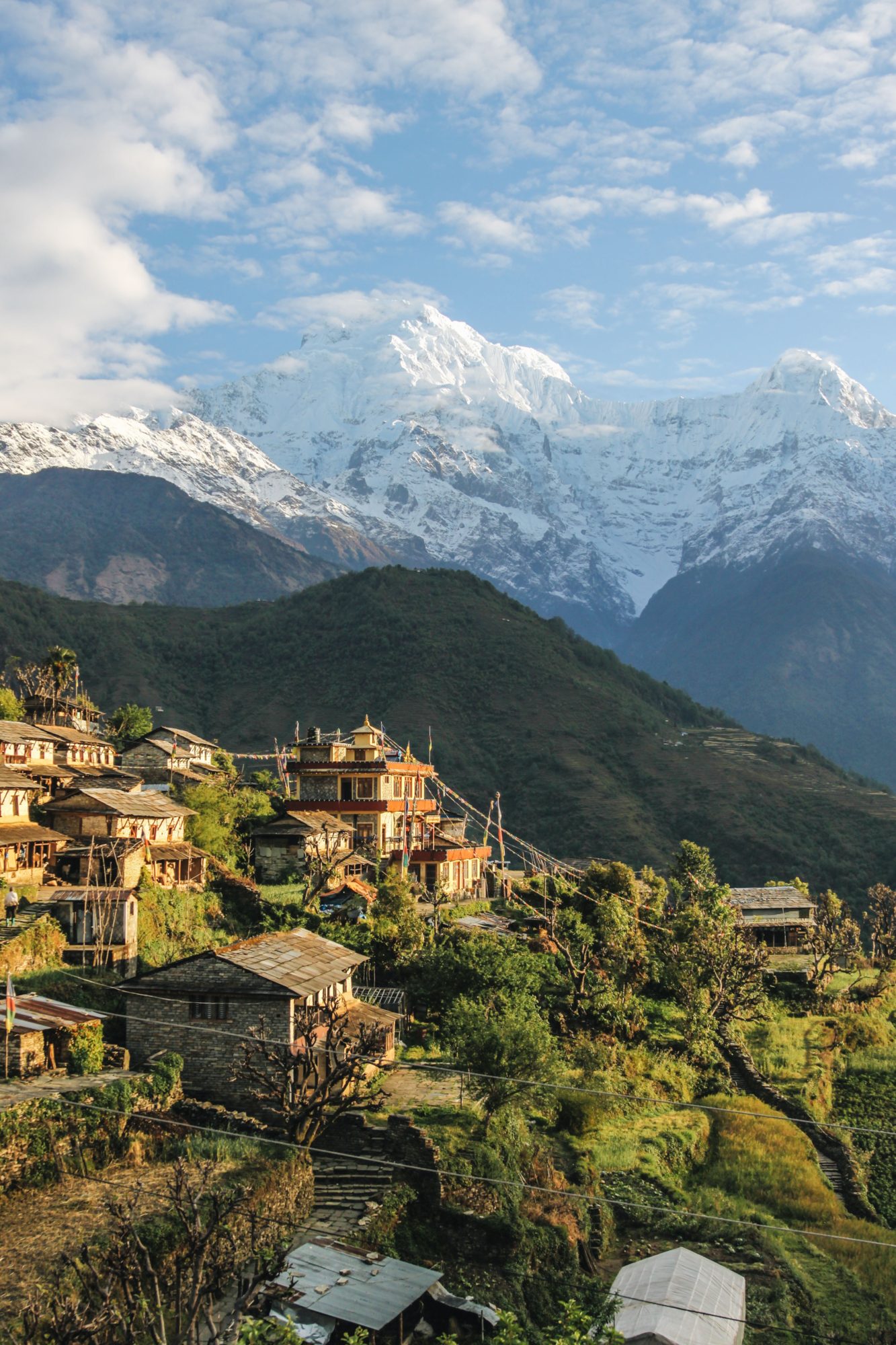 The duration of the treks varies widely as they may last from a few days to one week, two weeks, or even a whole month. Whatever you choose, keep in mind you also need to have a moderate physical condition and acclimatize gradually during the ascent. If you don't have time for a multi-day trek, the Kathmandu Valley features day-hikes in the surroundings of Kathmandu. When the monsoon is over, you'll be lucky and see the serrated ridge of the Himalayas even from Kathmandu.
2. Sightseeing
If you are a passionate trekker and are traveling to Nepal only for that, then maybe you could consider at least visiting some of the UNESCO listed sights in Nepal. Kathmandu has seven world heritage sites within the city and surrounding area—Durbar Square, Swayambunath Stupa, Bodnath Tibetan community, Pashupatinath Hindu Temple, Patan and Bhaktapur medieval towns, and the temple of Changu Narayan. In addition, despite being a bit far from Kathmandu, Lumbini is, according to Buddhist tradition, the Birthplace of Gautama Buddha and the most sacred place of Nepal. Also, Pokhara is the second biggest tourist town in the country and sits at the foot of the Himalayas.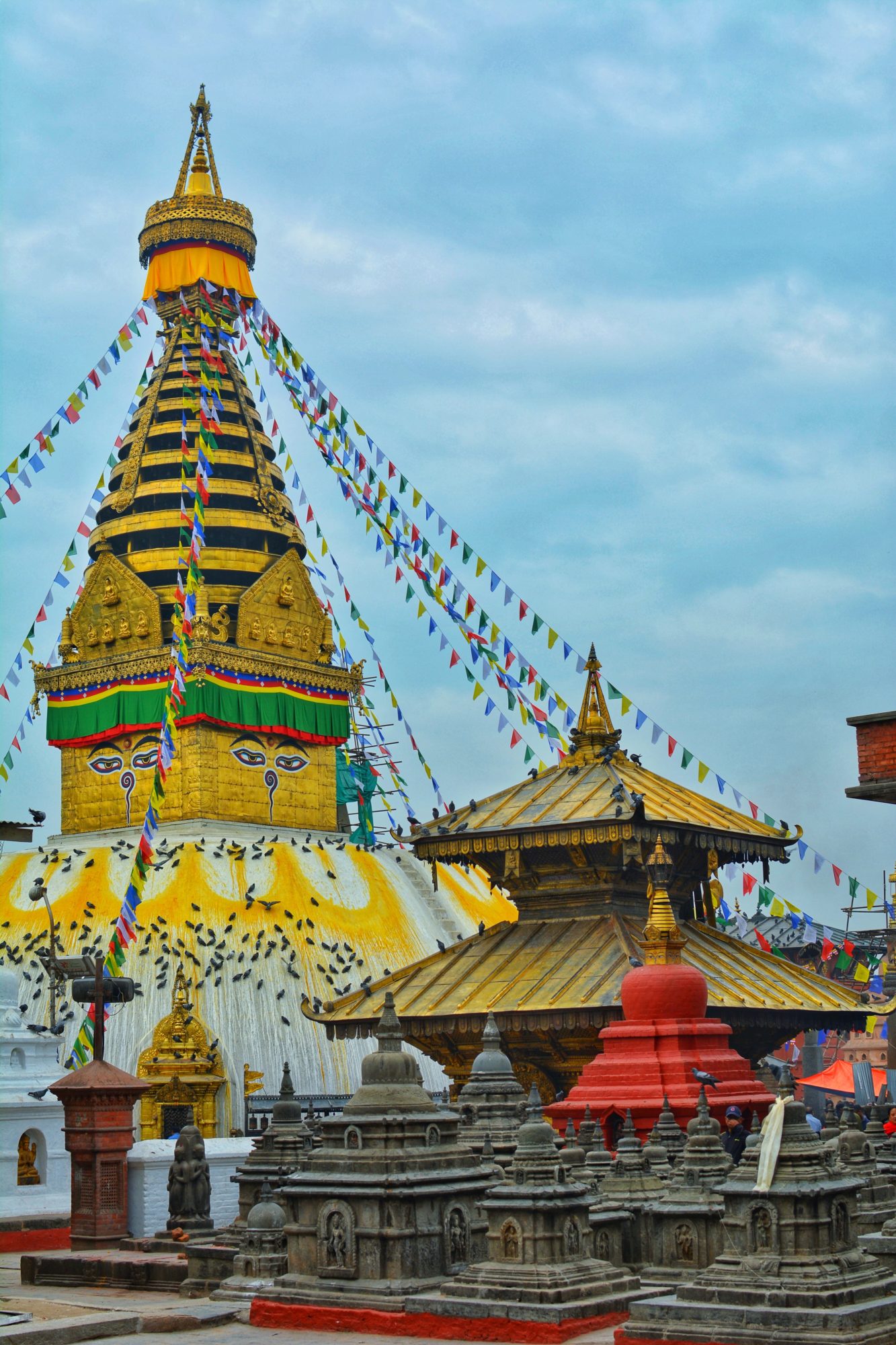 While wandering around Nepal for two months, I couldn't help but explore all of the above-mentioned sites of great cultural value. However, the smaller, remoter, and hidden gems impressed me more. Most of the times, I was the only traveler there. The small medieval town of Bandipur has wooden houses, Hindu temples, and red flowers in front of the windows. Gorkha is a pilgrimage place where locals hike to sacrifice a goat or chicken to one of their goddesses called Khali. Kirtipur and Chobar are two villages tucked in the Kathmandu Valley and venturing there will mean you'll witness the Nepalese countryside lifestyle.
3. Biking
Biking may not be as popular as trekking in Nepal but there are plenty of steep, challenging descends that might be a thrilling experience for a passionate rider. Sometimes it makes more sense to rent a bike and explore the villages near Kathmandu instead of taking a crowded bus. The Kathmandu Valley has a few routes, among which the loop via Nagarkot and Namobuddha passes cultural sights while offering views of the Himalayas too. Near Pokhara, a bike trail leaves from the Lakeside neighborhood and goes up to Sarangkot, one of the best Himalayan viewpoints. Bike rentals are available in many places but you will have to pay attention to the chaotic traffic if you leave or enter bigger towns.
4. Jungle Walking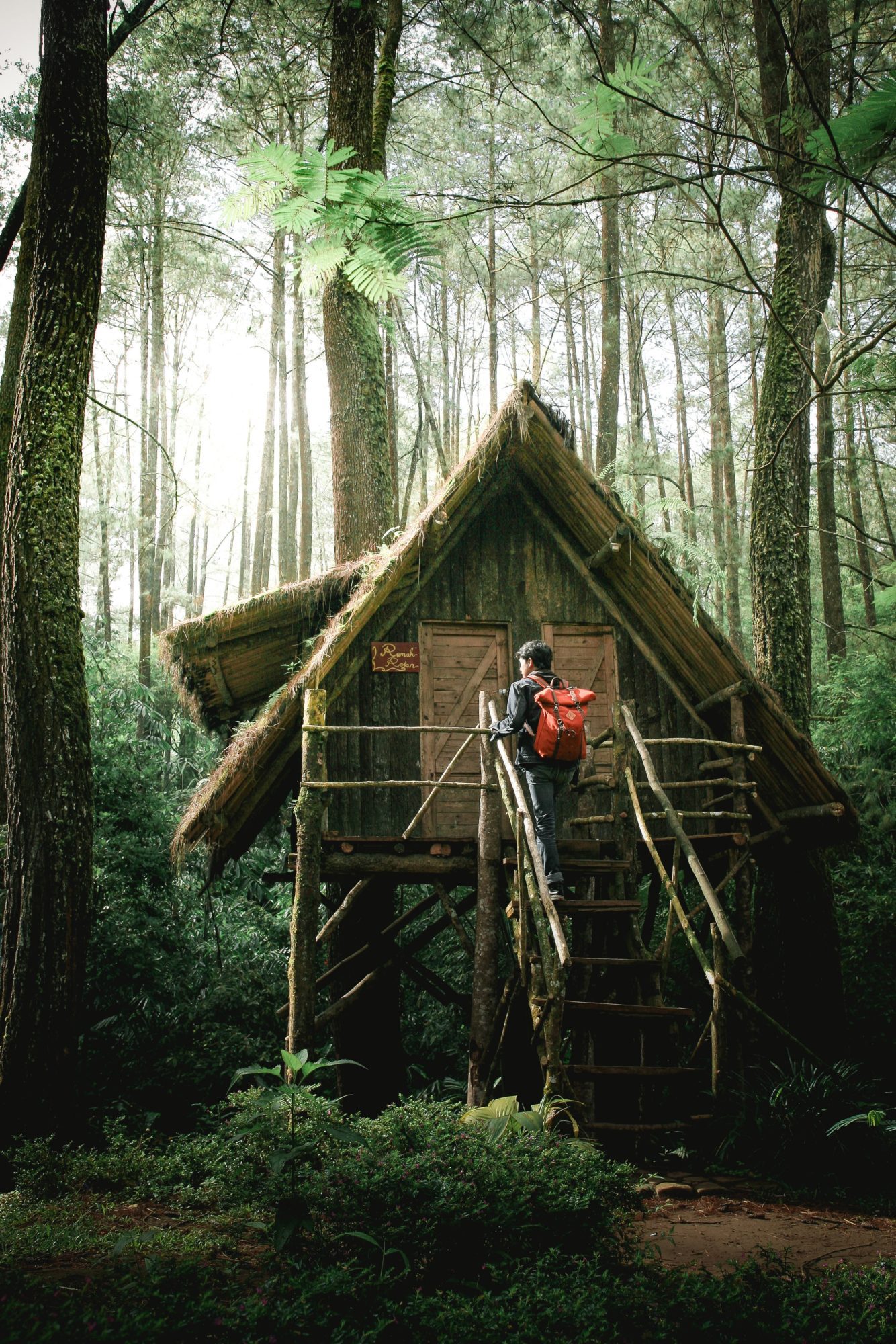 The most popular places where you can experience jungle walking in Nepal is Chitwan National Park or Bardia National Park. Closer to Kathmandu, Chitwan has a rich wildlife. If you are heading there, you will have the opportunity to see elephants, crocodiles, rhinos, and tigers. The small village of Sauraha is the base camp for many day-trips into the nearby jungle. Consider yourself lucky if you see a tiger during your jungle walk because most of the time they hunt at night. Even when we saw fresh tiger footprints in the jungle, we waited in total silence for one hour, but the tiger never showed up.
5. Meditation Retreats
Nepal features a syncretistic blend of Hinduism and Buddhism. You will see people worshiping at a Hindu temple and the next day, the same people walking around the Buddhist stupas and spinning prayer wheels. Usually, visitors are forbidden to enter the Hindu temples but the Buddhist monasteries are more open to travelers. They welcome whoever wants to learn more about Buddhism.
The birthplace of the Buddha, Lumbini has a huge religious significance and pilgrims come to worship at the temple built to commemorate this. A whole range of monasteries have been constructed in town and that offer a broad selection of monastery retreats to choose from.
During my stay in Nepal, I went to some of the monasteries in Lumbini but eventually, I chose to stay at the Kopan Monastery, on the outskirts of Kathmandu. There, I took part in an Introductory Buddhism Course and learned the basics of Buddhism. While I haven't chosen to continue this spiritual path, I am grateful for the experience.
6. Rafting & Kayaking
If you travel from Kathmandu to Pokhara, it's impossible not to notice the many rafting camps set up along the Trisuli River. These are the best choice if you are looking for an introduction to rafting on a budget. The river has world-class rapids made for white-water rafting and if you venture during the monsoon, you might experience wild waters too. Several other rivers such as Bhote Kosi, Upper Sun Kosi, and Seti Khola offer good alternatives for raft trips and camping overnight in a unique setting.
7. Shopping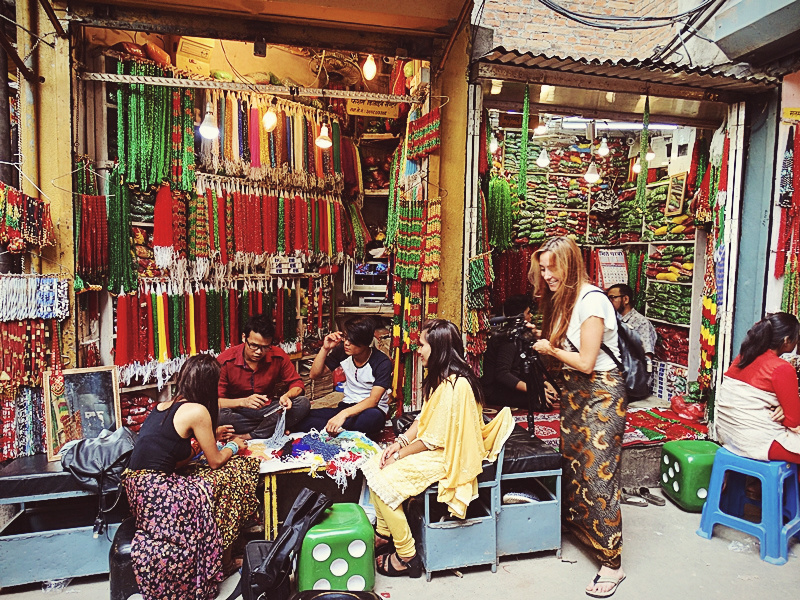 Maybe you don't equate traveling to Nepal with shopping. I assure you though, once you will get to Thamel (the touristy neighborhood of Kathmandu), it will be impossible to not buy mountain gear and all sorts of Asian products at a fairly good price. The other two big touristy towns of Nepal, Pokhara and Patan also are home to a wide range of shops. I enjoyed most of Patan's fair-trade local shops, where I bought a top—a dress that Nepalese women wear over their trousers.
8. Cooking Classes
Dal bhat (steamed rice dressed with cooked spicy lentil soup), momos (steamed dumplings), and chowimen (noodles with meat, onion, and celery) are only a few—but the most popular—dishes in Nepal. However, taking part in a cooking class might help you better understand what ingredients are used to cook those spicy sauces and why. For example, Panauti small village has developed a community homestay project. This way, it is possible to stay in traditional houses overnight while also learning how to cook local dishes directly from Nepalese women.
Ready to start traveling to Nepal? It's well worth it!
Suggested next reading: Hiking Into The Clouds With The Hill Tribes Of Northern Vietnam