There are 15 national parks in the UK, with 10 in England, 3 in Wales and 2 in Scotland. But what are the top 10 UK National Parks? Which ones are the cream of the crop?
Each one of these 10 National Parks I've chosen offers an awful lot: scenery, peace, wildlife, history, and cool places to see. I'd heartily recommend visiting any one of them if you're in the UK.
So, here are my top 10 UK National Parks!
1. Loch Lomond & The Trossachs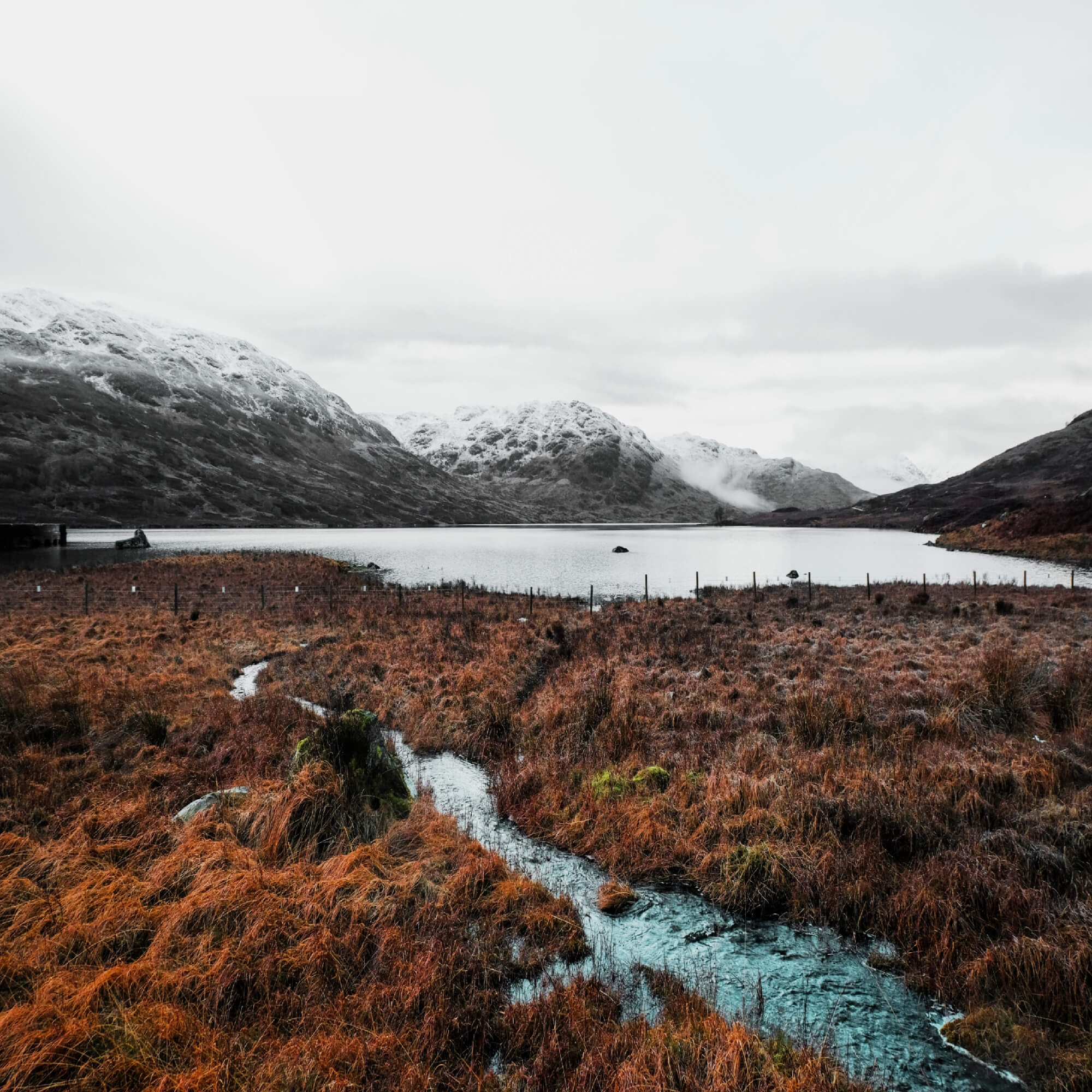 Closest City: Glasgow, Scotland
Size: 1,865km2 / 721mi²
Website: lochlomond-trossachs.org
If there's one thing Scotland does well its mountains. And whiskey. And actually shortbread. But also mountains…and that's the first thing we'll talk about today.
In fact, they have so many they had to coin a term for those higher than 3000 feet. Munros can be found all over Scotland but there are 21 in Loch Lomond & The Trossachs alone.
Joining them are 22 large lochs and 50 rivers and streams, meaning that both walkers, climbers and boat lovers alike can all find a brilliant way to pass the time here.
What To See, Do Or Eat
Now let's get back to that whiskey. It goes without saying that a trip to Scotland should include a small tipple. So make sure to stop off at a friendly local distillery and try Scotland's golden nectar.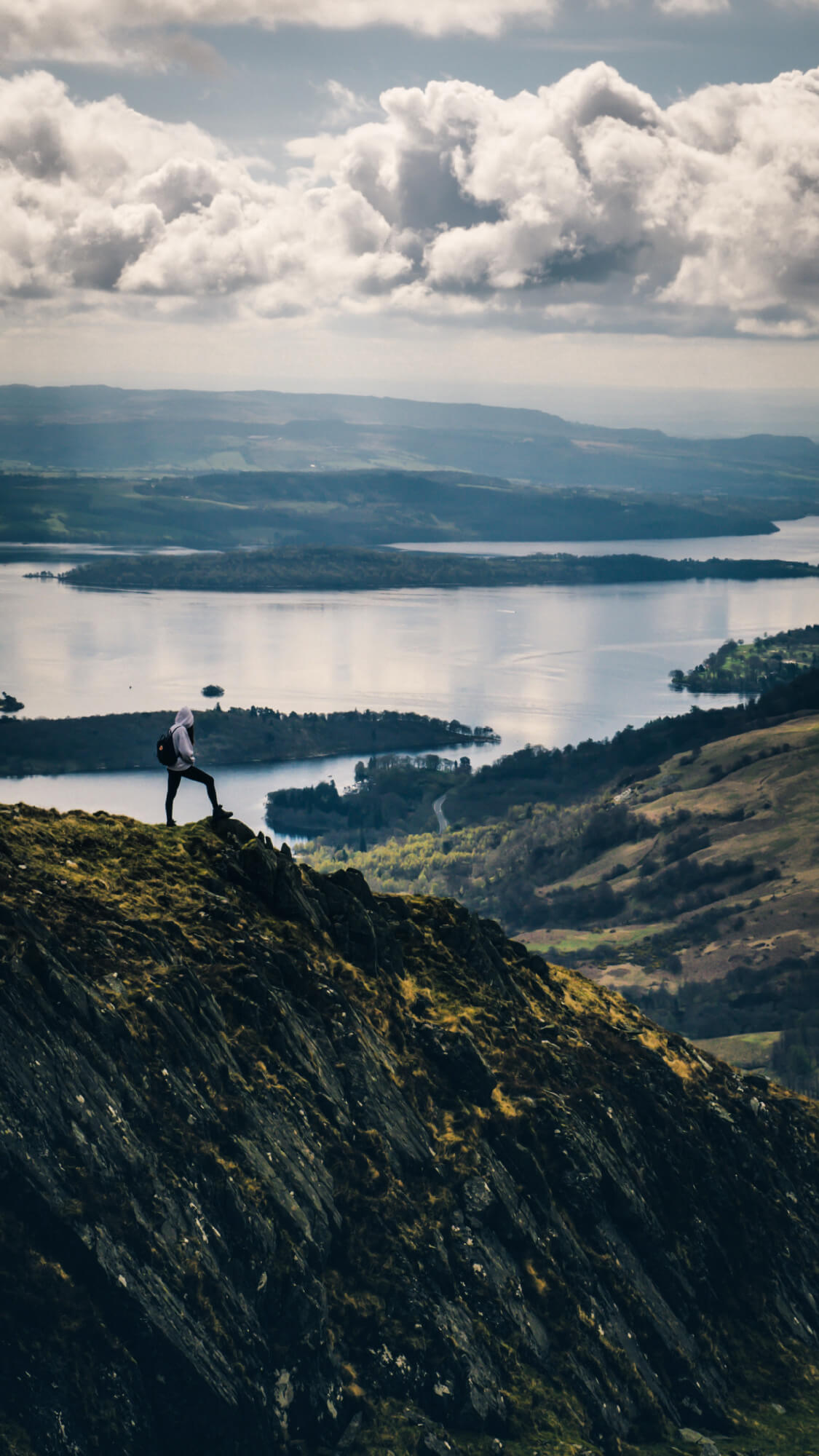 2. Peak District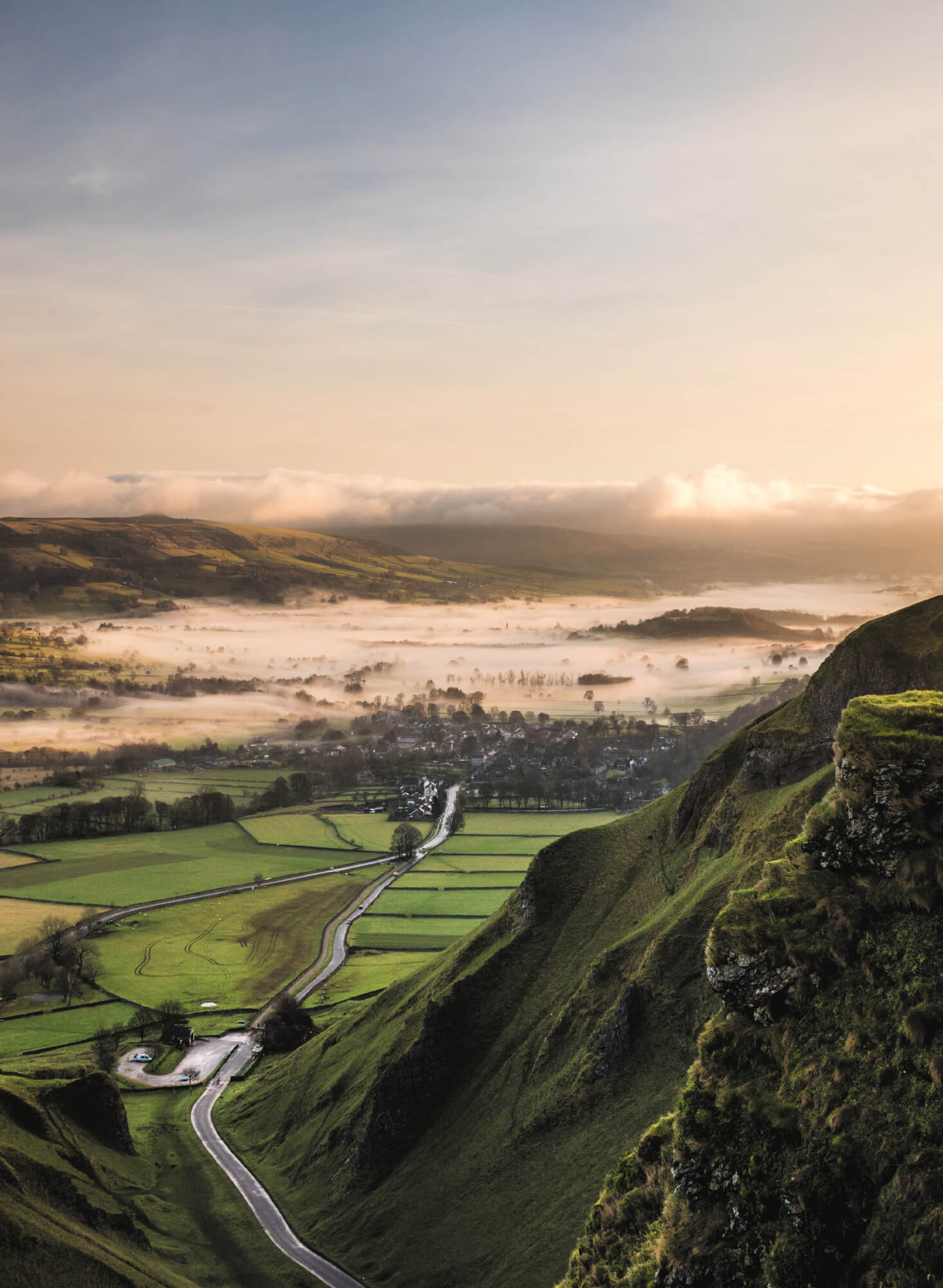 Closest City: Sheffield, England
Size: 1,438km2 / 555mi²
Website: peakdistrict.gov.uk
As a hub for outdoor enthusiasts, you'd be hard pushed to find better climbing, walking or wildlife watching anywhere else in the UK.
This National Park is split in two; The Dark Peak characterized by gritstone and the White Peak made up of dramatic limestone. The former perfect for some serious climbing, the later providing beautiful panoramic views and distinctive, natural stone structures.
As an inspiration to Jane Austen, Charlotte Bronte and Daniel Defoe to name a few, it's a must-see for any National Park enthusiast.
What To See, Do Or Eat
Visit Chatsworth House to see the inspiration for Pemberley in Austen's "Pride and Prejudice".
Pop down to the road to Bakewell to try an authentic Bakewell Pudding. Although you'll have to choose between the two bakeries who both claim to have the original recipe.
3. Lake District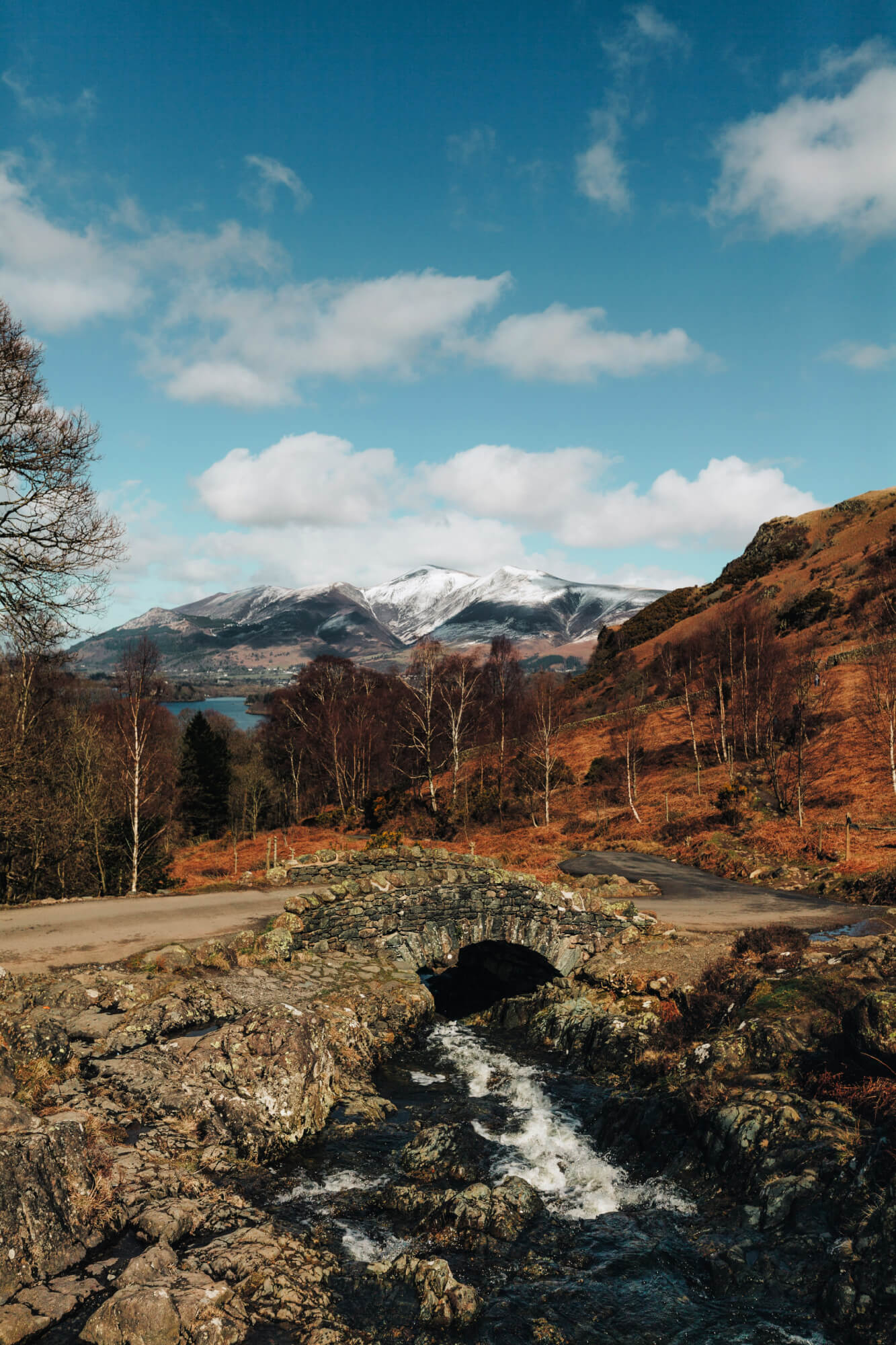 Location: Cumbria, England
Size: 2,362km2 / 912mi²
Website: lakedistrict.gov.uk
If you like the idea of the Peak District but wish it included a bit more water, may we suggest traveling a bit further North and exploring the Lake District.
Home to 16 lakes and numerous tarns (or small lakes) this really is the place for any watersport lover. Have you really gone wild swimming if you've not done it beside a high fell and within a deep glacial lake?
If that sounds a bit too nippy, you can always join in the fun on a boat, canoe or other watery modes of transport and enjoy the breath-taking scenery whilst staying dry.
It's easy to see why it's the most visited park in the United Kingdom but as the second largest, there's more than enough room for everyone.
What To See, Do Or Eat
Complete one of the famous 214 fell walks categorized by Alan Wainwright. Beware though, all but one of them involve scaling over a 1000ft peak.
After all that climbing, you'll be needing a few calories. Head over to the small village of Grasmere where a small shop has been making Grasmere gingerbread since 1854. It's so good they literally named the village after it.
4. Snowdonia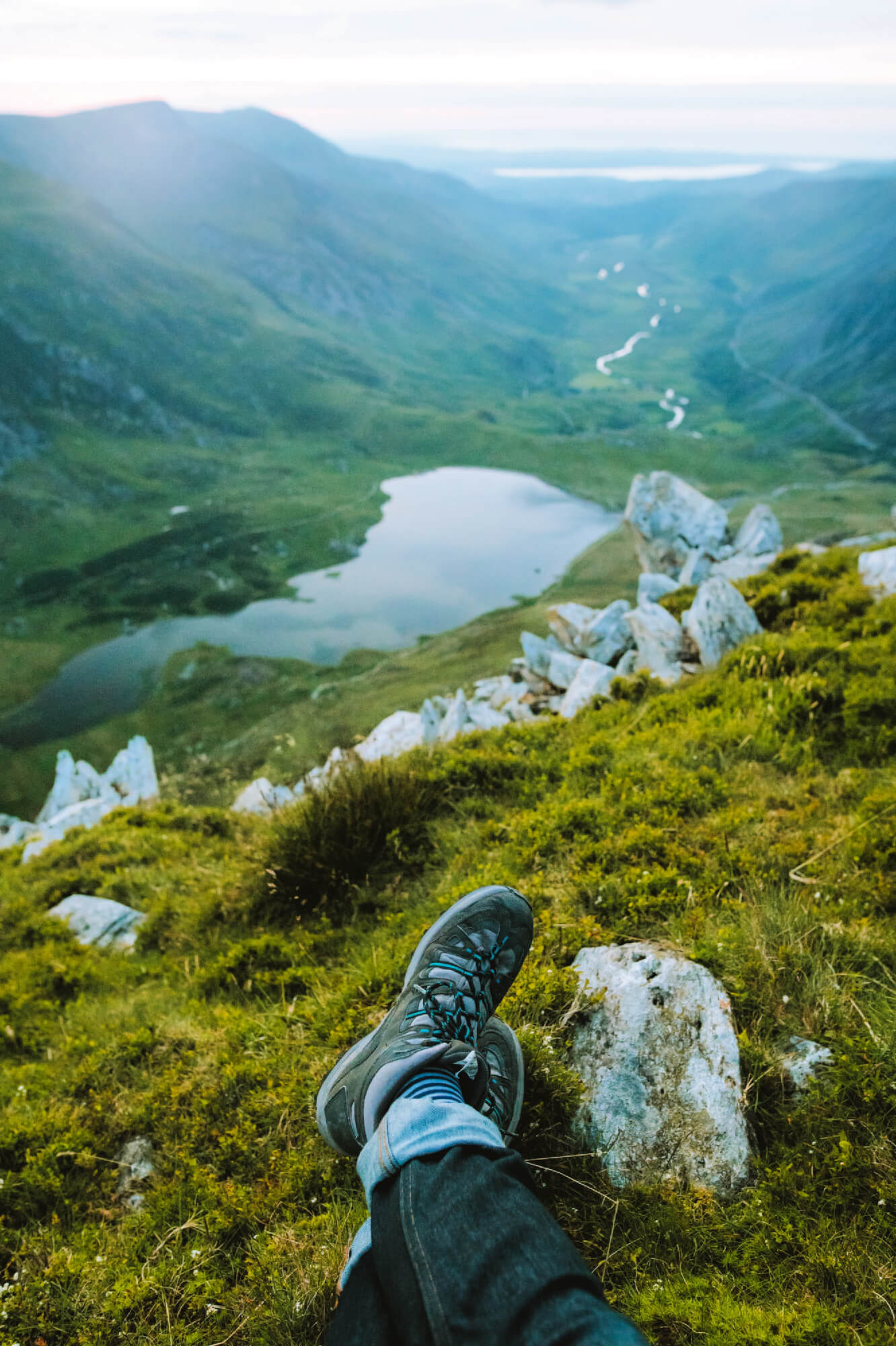 Location: Northwest Wales
Size: 2,142km2 / 827mi²
Website: eryri.llyw.cymru
Famous for containing Snowdon (the highest mountain in Wales), there are plenty of other attractions in this beautiful area to tempt all. And by "all" we mean the over 4-million tourists who visit Snowdonia each year.
Woods, valleys, moorlands and historic castles all smatter the countryside adding variety to beauty. Or if none of those tickle your fancy, just pop down to the coastline to be greeted by 23 miles of beautiful, sandy beaches.
What To See, Do Or Eat
Fly through the air above a gorgeous quarry lake, when you visit Zip World Velocity 2. Although this might seem like a man-made way of enjoying the natural beauty of the park, as the fastest zip line in the world and the longest in Europe, you'll be having too much fun to care.
Visit an authentic Welsh castle. Built by Edward I between 1283 and 1289, Conwy Castle was one of the most expensive castles built in its time. Go check it out and see if it was worth the money.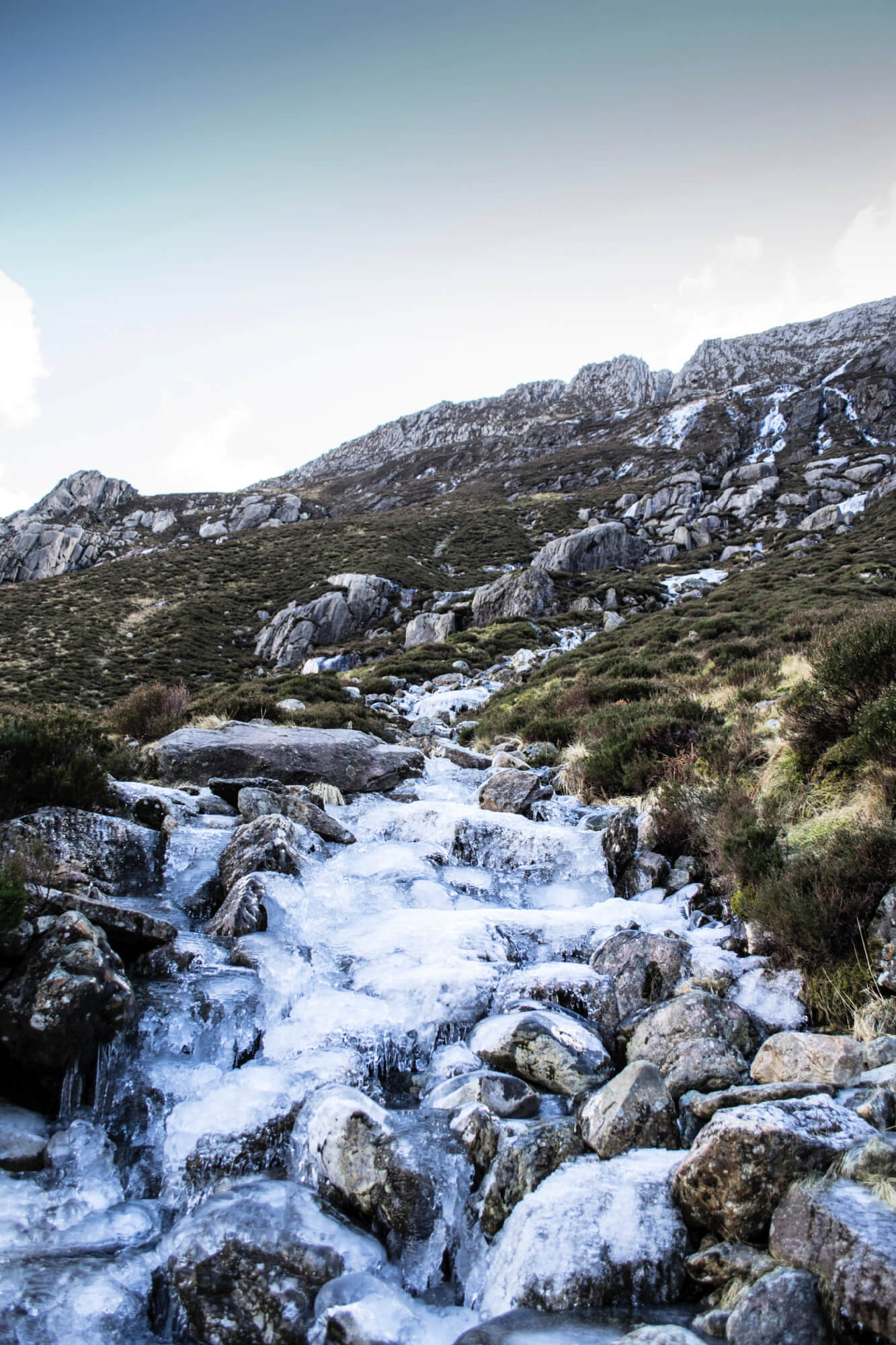 5. Cairngorms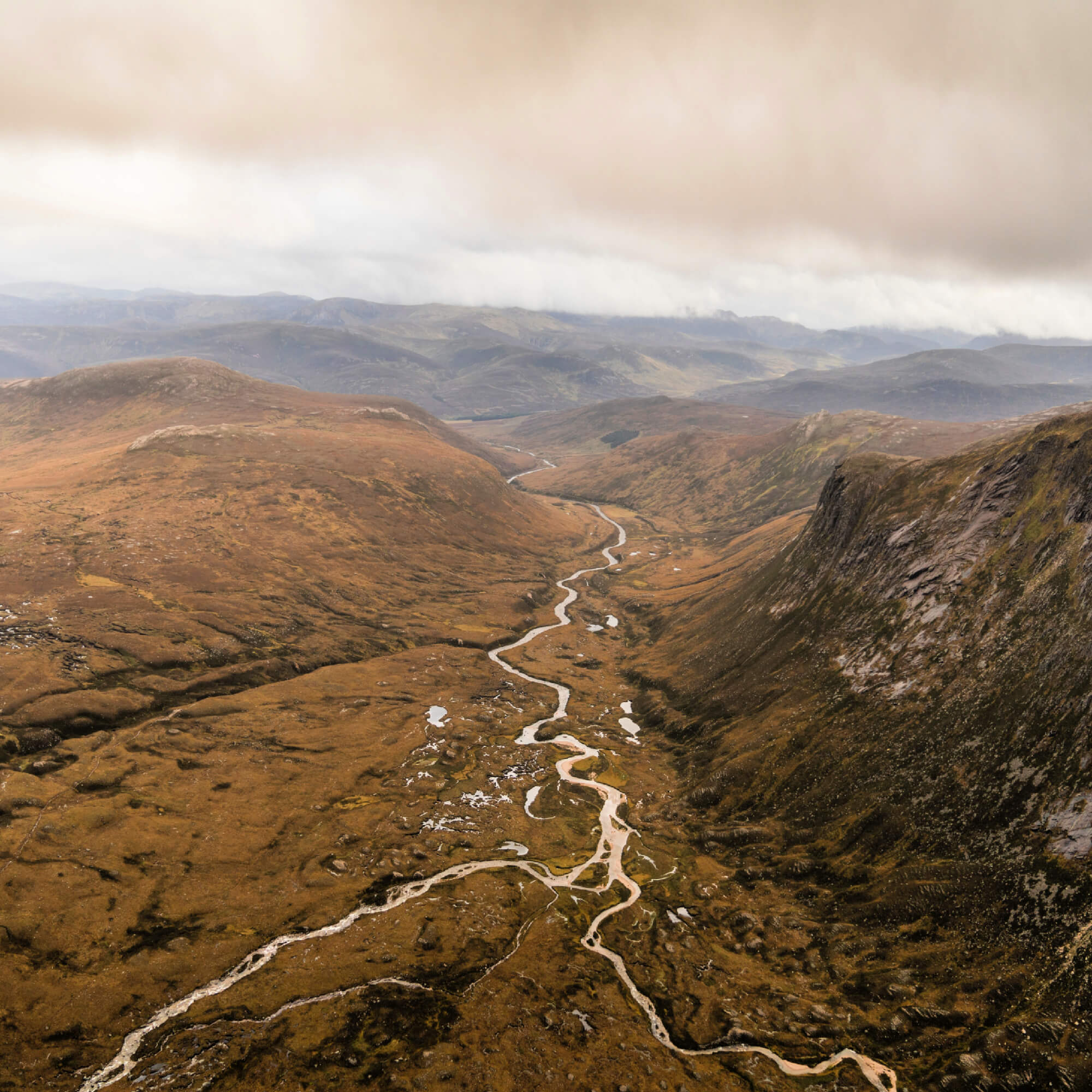 Location: Northeast Scotland
Size: 4,528km2 / 1,748mi²
Website: cairngorms.co.uk
Now to Britain's largest National Park up in the snowy hills of Scotland. The Cairngorms boast ancient Caledonian Pine forests, astoundingly beautiful mountain landscapes reflected in crystal clean rivers and lochs.
If you're a fan of winter sports, then head high into the hills for a spot of skiing in some of the most dramatic landscapes in Britain.
If you're more of a history buff, then there are a plethora of castles, small villages, Highland estates and other suitably old attractions to tempt your fancy.
All this can be finished off with a glass of Scotland's finest whiskey, preferably in front of a roaring fire.
What To See, Do Or Eat
For the adventurous among you, why not take in a spot of whitewater rafting. It may not be the first thing that springs to mind when you think of Scotland, but despite that, there is excellent rafting to be had here. Just remember to wrap up warm. Those Scottish rivers can be chilly.
6. Dartmoor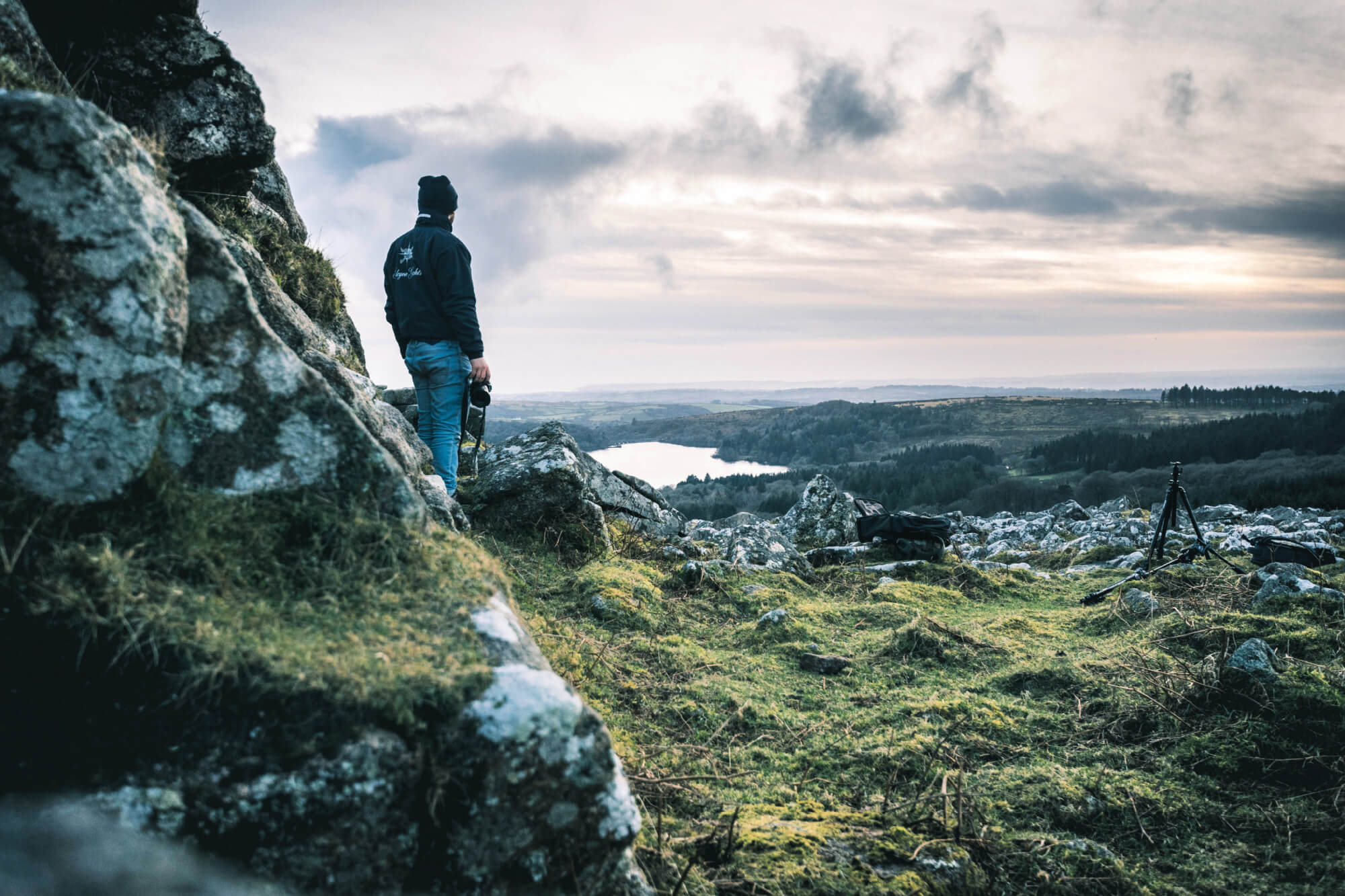 Location: Devon, England
Size: 956km2 / 369mi²
Website: dartmoor.gov.uk
Moving now to the South of England, Dartmoor National Park is located in the county of Devon, not too far from the city of Plymouth.
Dartmoor features wild ponies, medieval villages, stone circles and important archaeological points of interest. Used as a training area for troops landing on D-Day during WW2, the place also has a rich war history.
Dartmoor is also the only National Park in England that lets people camp in its wilderness.
What To See, Do Or Eat
Visit Castle Drogo, the last castle ever built in England (constructed ended in 1930) and located near Drewsteignton.
Check out the village of Lustleigh which has authentic tearooms, a 13th Century Church, and lots of beautiful thatched cottages.
7. Exmoor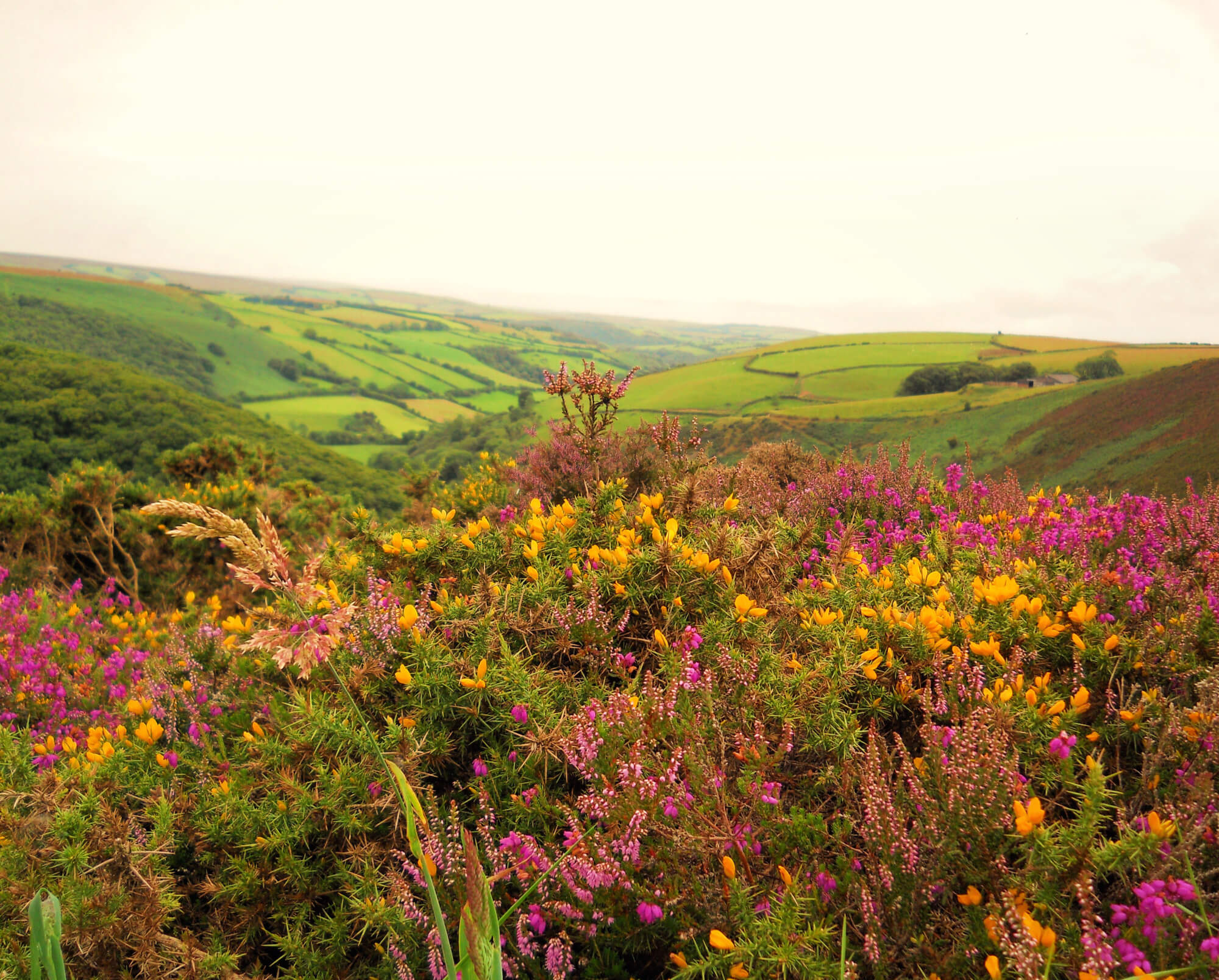 Location: North Devon, England
Size: 693km2 / 268mi²
Website: exmoor-nationalpark.gov.uk
Located again in Devon, Exmoor National Park is about an hours drive north of Dartmoor National Park and touches the coastline that overlooks South Wales.
Like, Dartmoor, Exmoor National Park features quaint villages, wild ponies, stone circles and other similar places of interest. Though where Dartmoor is more dramatic, Exmoor is calmer and prettier with its rolling hills and North Somerset coastline.
What really makes Exmoor stand out is its Wild Red Deer and the fact that it is an International Dark Sky reserve. This means that, at night, the heavens are clearer and more spectacular than in places that suffer from light pollution.
So whether you visit during the day or night, Exmoor National Park is sure to impress!
What To See, Do Or Eat
Visit the Lynton and Lynmouth Cliff Railway. This is the World's highest and steepest water powered railway. Amazingly this railway has been running since 1888 and judging by what we've seen, it's still going strong.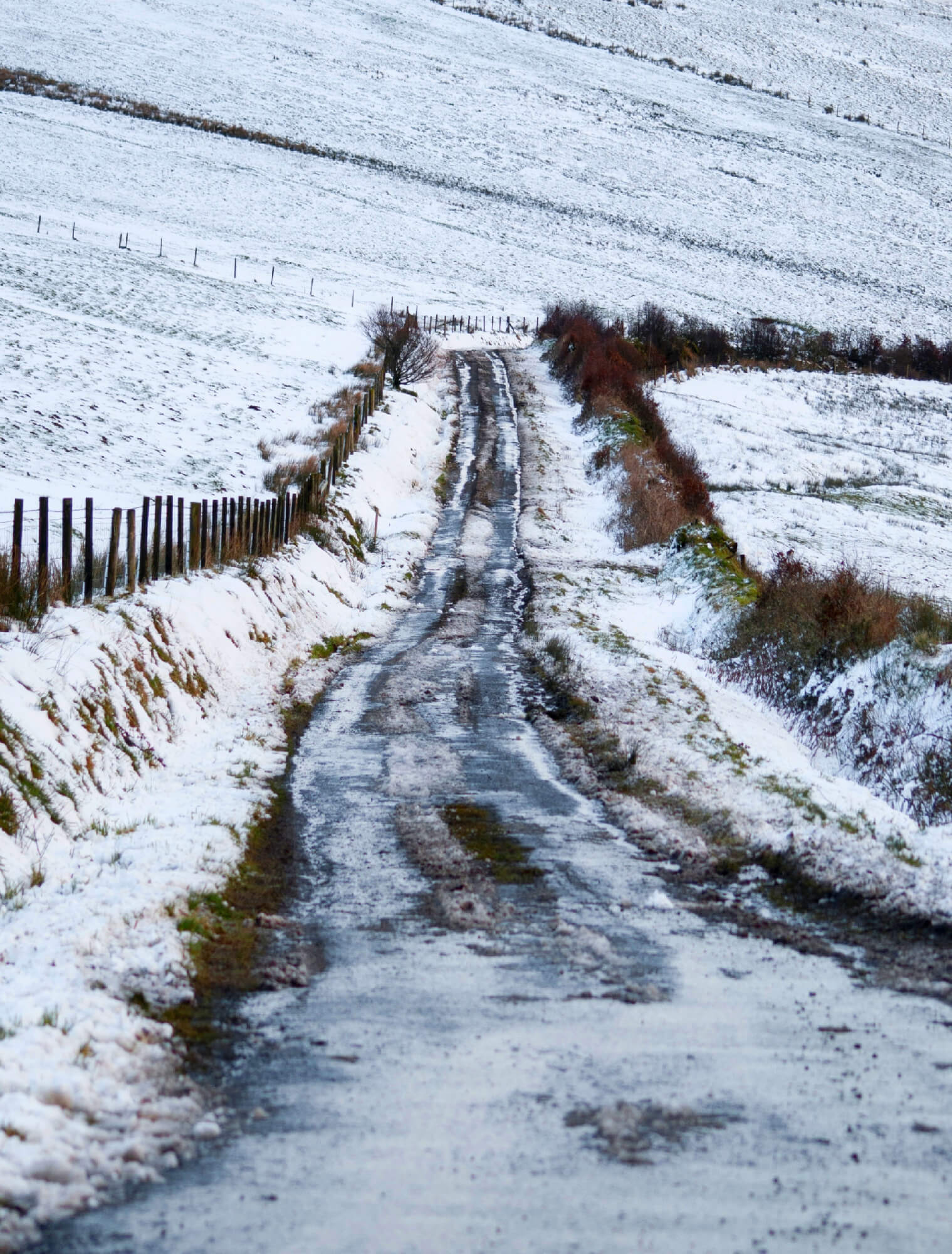 8. Brecon Beacons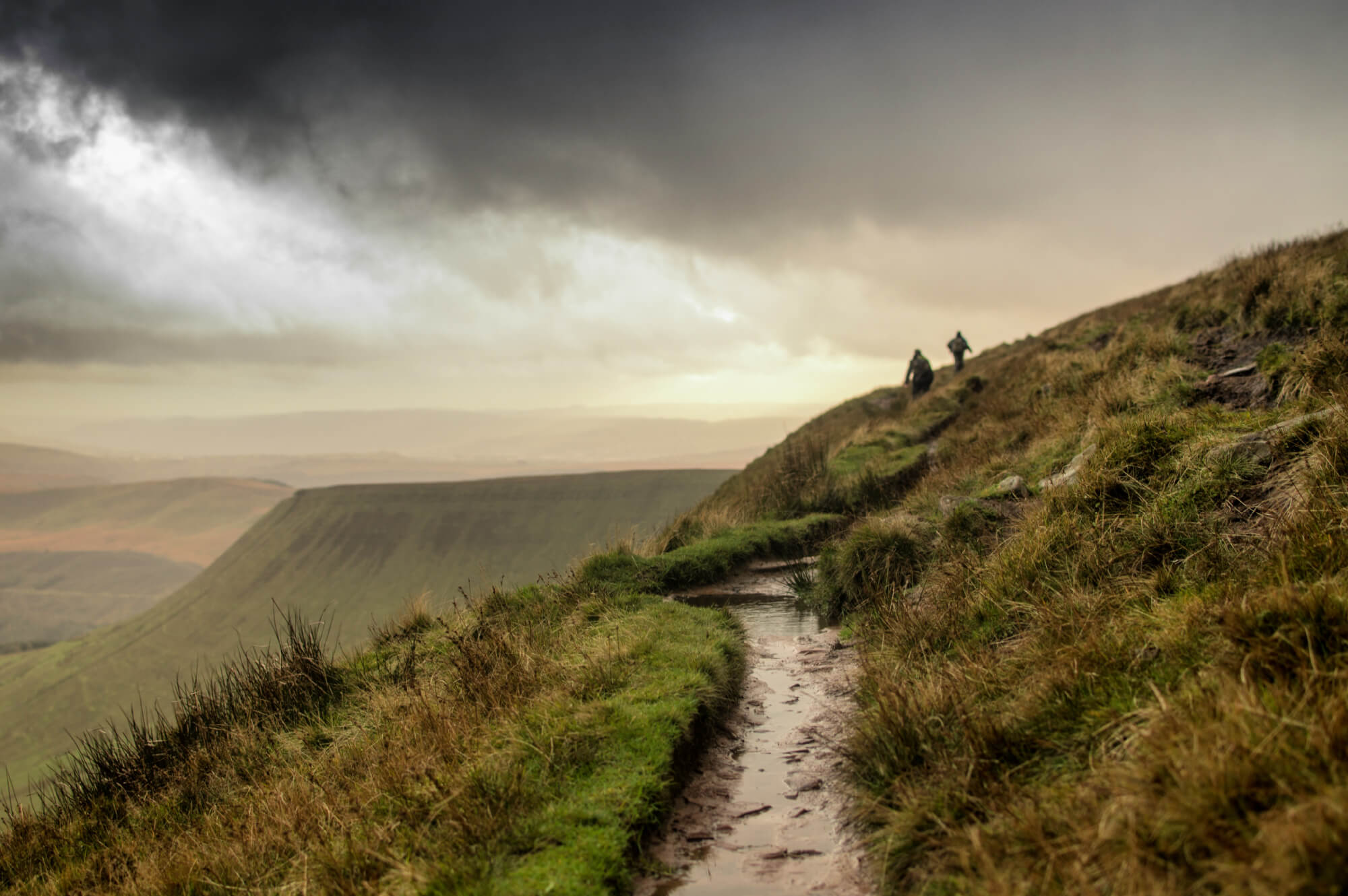 Closest City: Cardiff, Swansea, Hereford or Newport
Size: 1,351km2 / 522mi²
Website: beacons-npa.gov.uk
Back to Wales now and less than an hour away from the busy city of Cardiff is the peace and tranquillity of the Brecon Beacons.
There are more ponies to be found here but this time it's Welsh Mountain Ponies that might cross your path, whilst above them soar beautiful red kites on the lookout for dinner.
Everything you want from a National Park can be found here; amazing walks, stunning scenery, historical castles and as the Brecon Beacons have been chosen as a Global Geopark, you know there are some amazing sights to be seen.
What To See, Do Or Eat
The beauty doesn't stop when you go underground. At Dan-yr-Ogof National Showcaves, visitors get an introduction to the otherworldly beauty of Welsh caves.
Eat a Welsh cake. Available all over Wales, these griddle cakes have been around since the late 19th Century. Immensely popular and perfect after a long day exploring the Welsh countryside.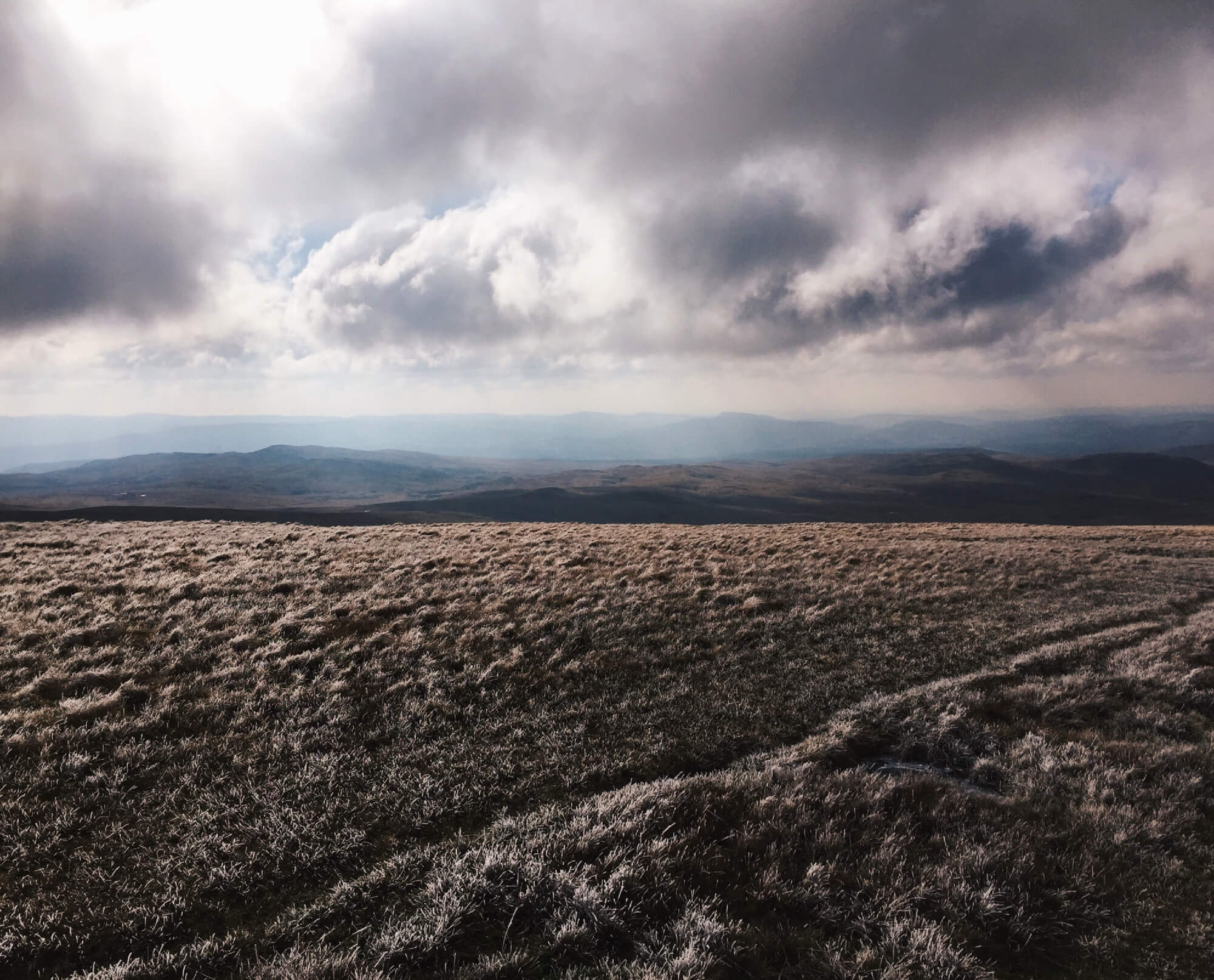 9. Yorkshire Dales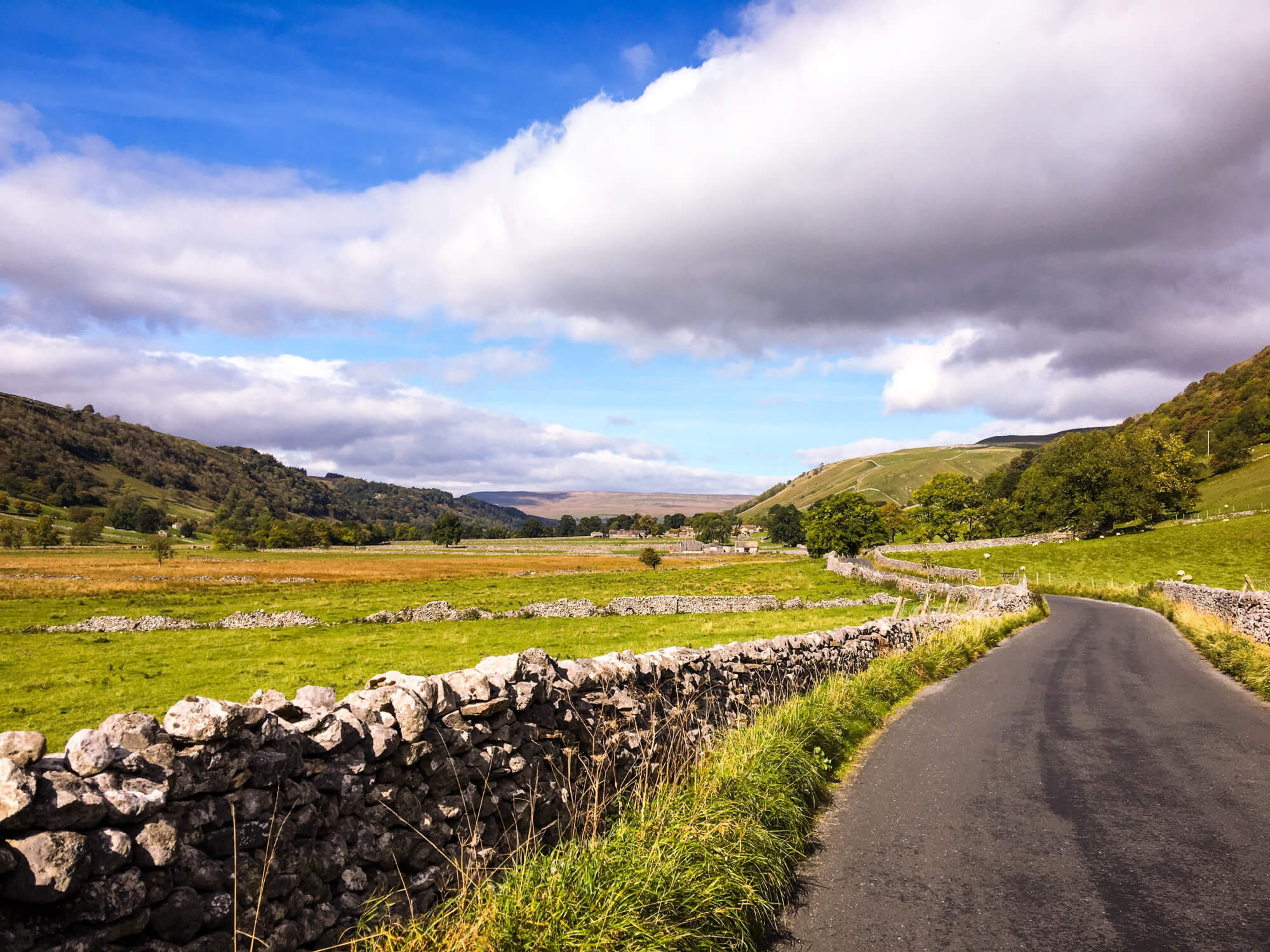 Location: Northern England
Size: 2,178km2 / 841mi²
Website: yorkshiredales.org.uk
If you're a fan of a dry-stone wall, then you will really love the Yorkshire Dales. These unique structures have stood the test of time and create a very distinctive landscape amongst the green, rolling Yorkshire hills.
The Yorkshire Dales is a haven for walkers who may choose to scale one of the famous three peaks, Ingleborough, Whernside and Pen-y-ghent. Or they may choose to strike their own path and walk the hills that inspired so many Bronte Sisters novels.
What To See, Do Or Eat
Yorkshire folk take their cheese very seriously and it has had delicious results. Birthplace of Wensleydale cheese, you can also get a cracking bit of cheddar cheese around these parts. Eat your cheese with a bite of apple or a slice of rich Christmas cake in December…either way you're in for a treat!
10. New Forest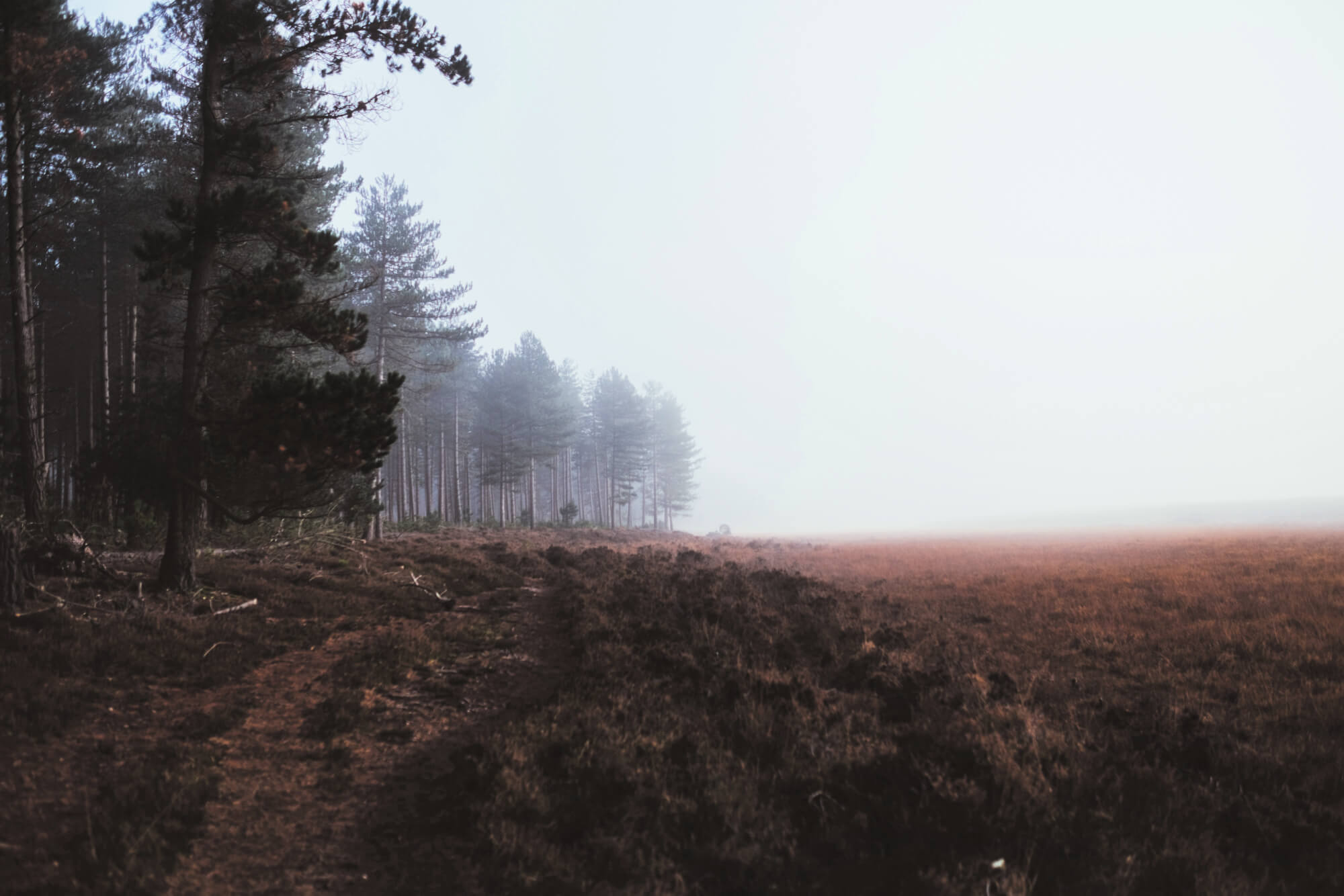 Closet City: Southampton
Size: 566km2 / 219mi²
Website: newforestnpa.gov.uk
New Forest National Park is a dreamy place filled with magnificent landscapes graced with wild horses and ponies. There is a huge range of rare animals and plants here to give the park the rather pompous title of the "World Capital for Wildlife".
Perfect for runners or cyclists, there are many fantastic routes on offer that will help you stay fit while escaping into nature. The park is great all year round and is just as popular with people as it is with animals—though it's not overcrowded.
This gem in the South of England is definitely worth a visit (or two!)
What To See, Do Or Eat
Visit The Greenwood Tree after a lovely walk for hot food & drink with a friendly atmosphere that is also good for kids.
Car enthusiasts should check out the National Motor Museum details the fascinating motoring history of Britain as well as housing cars from James Bond films, and cars created by Jeremy Clarkson, Richard Hammond, and James May.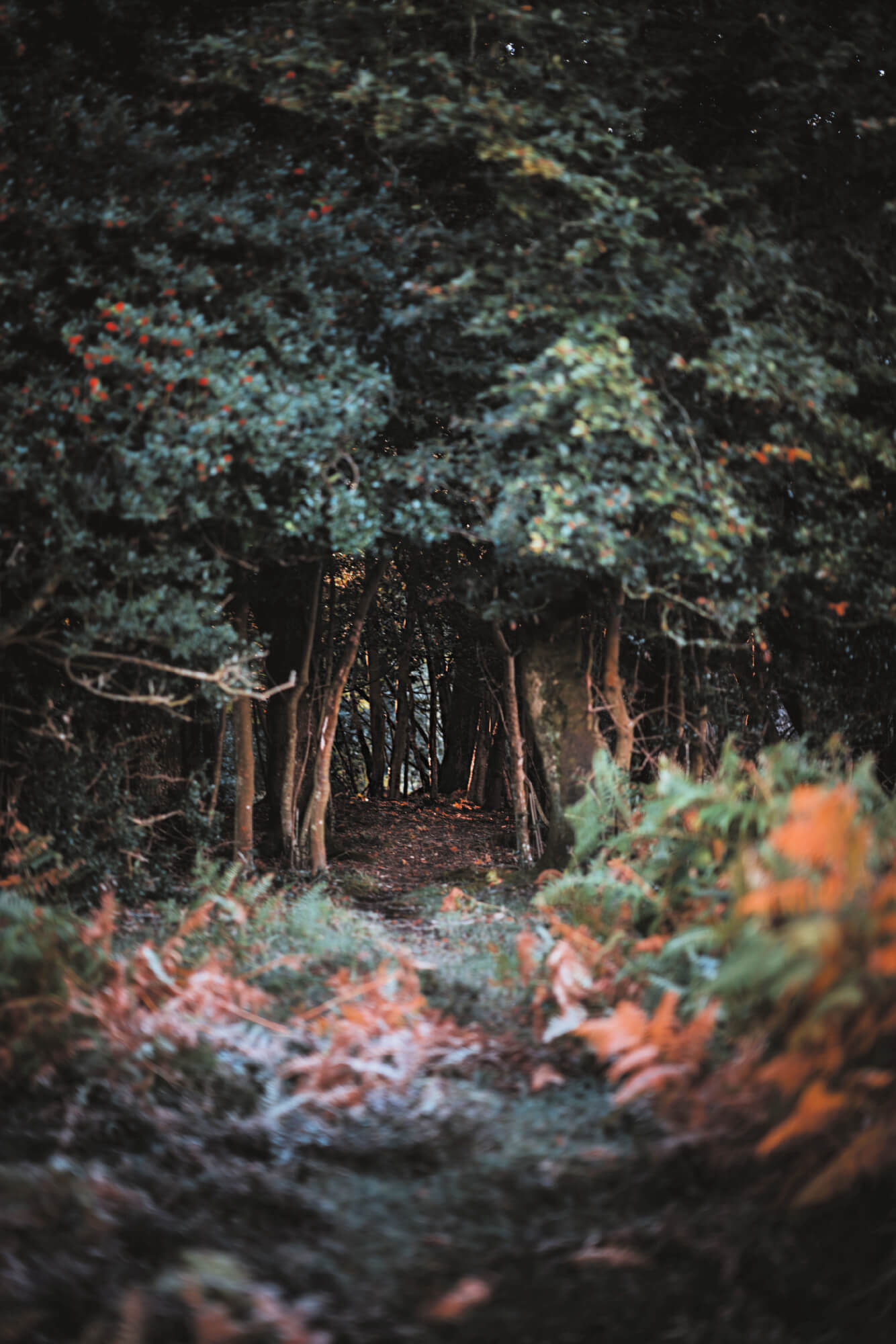 ---
What did you think of my selection of top 10 UK National Parks? What would make your top 10 list of National Parks in the UK? Feel free to comment below.
PS. I'd like to send my condolences to the 5 unlucky National Park losers who only narrowly missed this list: Pembrokeshire Coast, Northumberland, North York Moors, The Broads, and South Downs. All great National Parks in their own right and they each offer something unique!
Suggested next reading: Faith Hidden Among The Rocks: Lud's Church In The Peak District, England