I love watching underrated winter sports. With all the crazy things happening around the globe in 2018 it's easy to forget that, way back in February, South Korea hosted the biggest winter sports event in the world, the Winter Olympics.
If, like me, you're unable to watch highly-trained athletes fly head-first down a mountainside on a metal tray without some small, reptilian part of your brain thinking, "I could do that", well—sorry. You really couldn't.
But that doesn't mean you can't try some adrenaline-pumping, alternative sports this Winter. There are actually loads of ways to enjoy the season beyond the usual sledding, skiing and snowboarding options, many of which require little to no experience to try.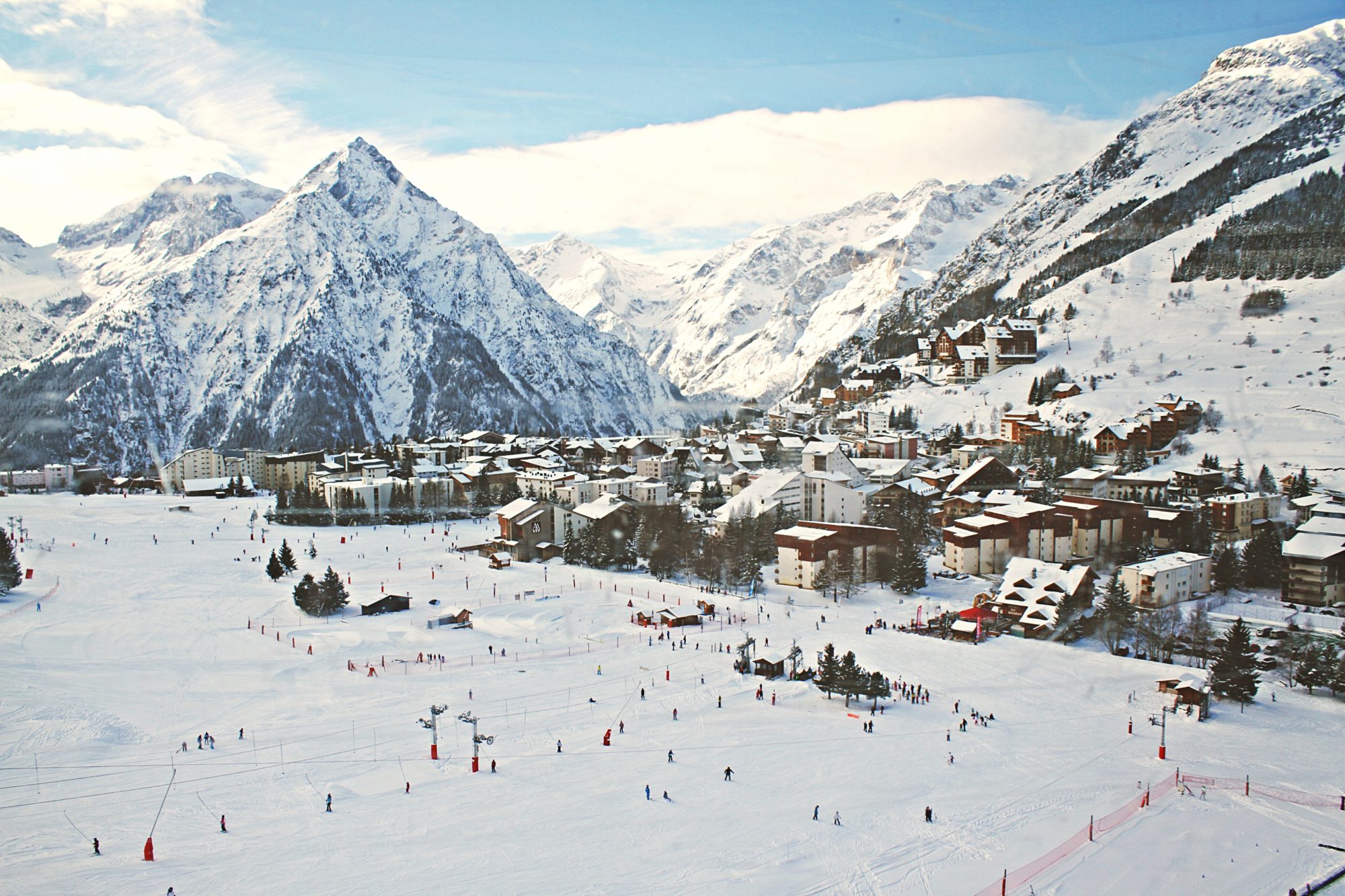 We've pulled together a list of our 7 favorite underrated winter sports to help inspire you on your way. They're not all Olympic sports—at least not yet—but they're all guaranteed to give you experiences you'll never forget.
1. Bobsled
For adrenaline-seekers, there can't be many experiences to compete with the thrill of battling 4g centrifugal forces as you rush down the ice at 90mph, your head clattering around like an egg in a washing machine, the sound of thunder in your ears.
https://www.instagram.com/p/Bq24iG7HjjS/
It's amazing to think that couch-potatoes like us could be allowed to try such things, but indeed we are. That doesn't mean you'll get to drive or brake, of course, but there are two vacant spots waiting for you and another fearless friend in the middle of the sled, for around $115 per person.
Our European readers can book their experience with Olympiaworld in Innsbruck, Austria; or with the Olympia Bob Run in St. Moritz, Switzerland. North American readers can try the Whistler Blackcomb run near Vancouver, Canada.
2. Wok Racing
The sport the world never knew it needed, Wok Racing, the brainchild of German TV presenter Stefan Raab, is quickly gaining a devoted following. Part of the appeal no doubt comes from the fact that it's a safer and less bone-rattling alternative to the luge, but I'd wager an even larger part of the appeal is that it makes for an awesome story to share over a festive dinner.
"What did you do over the holidays?"
"Not much. Slid down an Olympic bobsleigh track in a wok. The usual."
3. Ski Jump
Ski jumping is such a niche skill, you have to wonder how people come to learn it. The good news is you don't have to join a club or practice from an early age to get started. The Skisprungschule, in Austria, provides budding aeronauts with the chance to test their mettle—and their knee joints—on a number of jumps throughout Austria.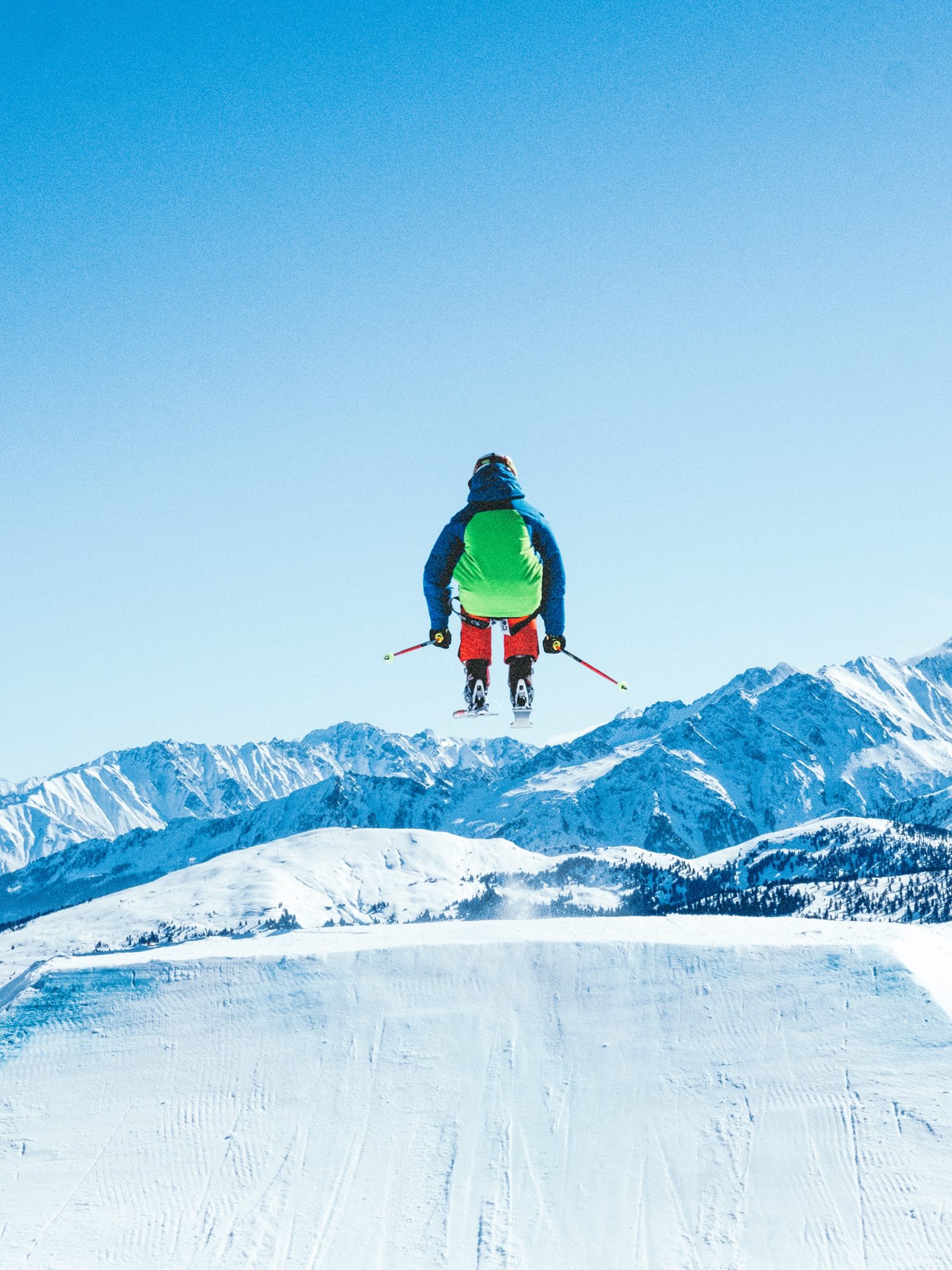 Granted, you won't be jumping from anything like the height you see on the TV, but you will jump from 10 meters to begin with or 20 meters by the end of the day if you pick up the skills. Get it right and you'll be a hero to your friends; get it wrong and you'll be a photo opportunity for your friends. Either way, you'll have a blast.
Details here.
4. Ski Biking
To be totally honest, I'd never even heard of Ski Biking until recently. Now that I've seen it I can't believe it's not everywhere. As someone whose enjoyment of winter sports is tempered by the fact I can NEVER remain VERTICAL, Ski Biking is a bit of a revelation. It's kind of hard to describe in words, so I'll let the experts show you how it's done.
It's a relatively new sport but, given that it's basically possible for anyone who can ride a bike, it's an easy way to enjoy the slopes if you're not much good on your own two feet. Many ski resorts rent out bikes for around $30 a day, so search online for a destination near you if you want to be ahead of the next trend.
Four skis good, two skis bad.
5. Ice Driving
Cars are dangerous objects that require us to be responsible adults, but imagine you could get behind the wheel of a Porsche 911 rally car and slide it around on a frozen lake in Scandinavia; all the pressures of adulthood melt away like fresh-fallen snow and you'll be as giddy as a child again.
You'll get to test your driving skills to the limit and pick up some tips from the professionals while you're at it. However, it's not cheap. At around $1000 for a day's driving you'll need to dig deep, but it's a truly bucketlist worthy experience that you'll never stop talking about afterward.
There are a few operators working in Norway and Sweden, but we'd suggest booking with Ice Driver.
If money really is no object, then you can even pay for the privilege of putting the McLaren 570S supercar through its paces, deep in the Arctic circle. It's quite literally one of the coolest driving experiences ever.
6. Dog Sledding
If you prefer your alpine thrills a little more organic, dog-sledding is the obvious choice. The relationship between people and dogs have been tested in these harsh climates for hundreds of years and the fact that dogs are still used in many parts of the world, even in this technological age, is a testament to the bond we share with our furry friends.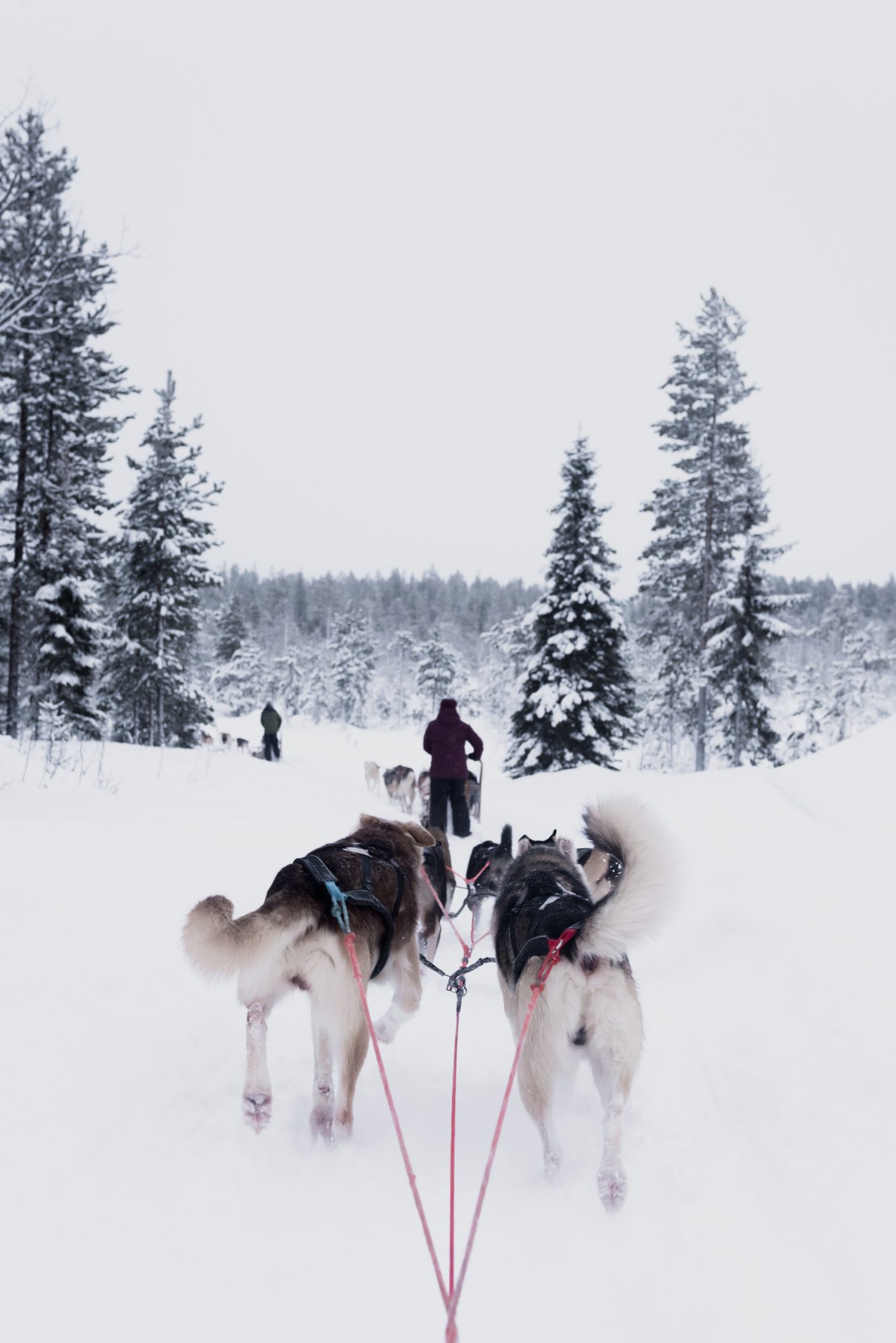 Dog sledding is a serene and mindful way of experiencing the world around us, and lucky riders may even have their patience rewarded with the glimpse of a wolf, moose or even an arctic fox. European readers can try short or multi-day opportunities in Kiruna, Sweden, whereas North American readers can head to Winterlake Lodge, Alaska, or Whitehorse, Canada, for the best experiences.
7. Biathlon
Most of the winter sports we've mentioned so far have been pretty high-octane, but that doesn't mean they all have to be. If you're looking for an activity that will get you some exercise in the great outdoors whilst testing your endurance, patience and mental strength, why not consider having a go at the biathlon?
Even if you consider yourself a bit of a sharp shot, you'll find it's a whole different challenge keeping a steady hand in icy conditions after skiing several miles.
Whether you hit the targets or not, next time you settle down in front of the Winter Olympics you're sure to have a whole new level of appreciation for the athletes you're watching. There are loads of places to try your hand in Europe, from Scotland down to Austria. North Americans are equally well provided for.
---
Which other underrated winter sports should be on the list? Let us know in the comments below.
Suggested next reading: 5 Best Ski Resorts In Austria That Are Perfect For This Winter